1-on-1 with Ian Harkes: Writing the next chapter of a family legacy
Justin Tafoya / NCAA Photos / Getty
Ian Harkes sat in a hotel room in England over the winter break, UK passport tucked into his pocket, contemplating football, family, and his future.
There were a few options to consider. He had completed a trial with his birth town club, Derby County, had another booked with Fulham, and had an offer from D.C. United, in the city where he grew up. Whether by fate or by design, Ian's father, John Harkes, faced a similar decision, once upon a time.
Ian eventually followed his father's footsteps back to the United States, and spoke with theScore about the inevitable comparisons that soon followed.
Homecoming
D.C. United may have called it a signing, but it felt more like a coup. Plucking a Hermann Trophy winner outside of the SuperDraft is a rarity. Yet, Harkes had spent his adolescence in D.C. United's academy, and could sign as a Homegrown Player out of Wake Forest ... but only if he wanted to.
He didn't need much convincing. He knew the team and coaches well, and, as a fan, he knew RFK Stadium well enough, too. His choice came from the heart, as he says he "couldn't pass up" D.C. United.
"There was a bunch of factors - I had to at least check out different options overseas because I was born in England," Harkes recalled.
"But, D.C. all along was a dream come true. It's my hometown team."
So Harkes went home, and three days after the SuperDraft, D.C. United proudly announced its latest signing, just as they did in 1996 with his father.
Like father, like son
A mainstay on the U.S. men's national team through the '90s, John Harkes returned to MLS for its inaugural season, winning the MLS Cup in 1996 and 1997. He was named "captain for life" of the USMNT by then-manager Steve Sampson and retired as an MLS icon.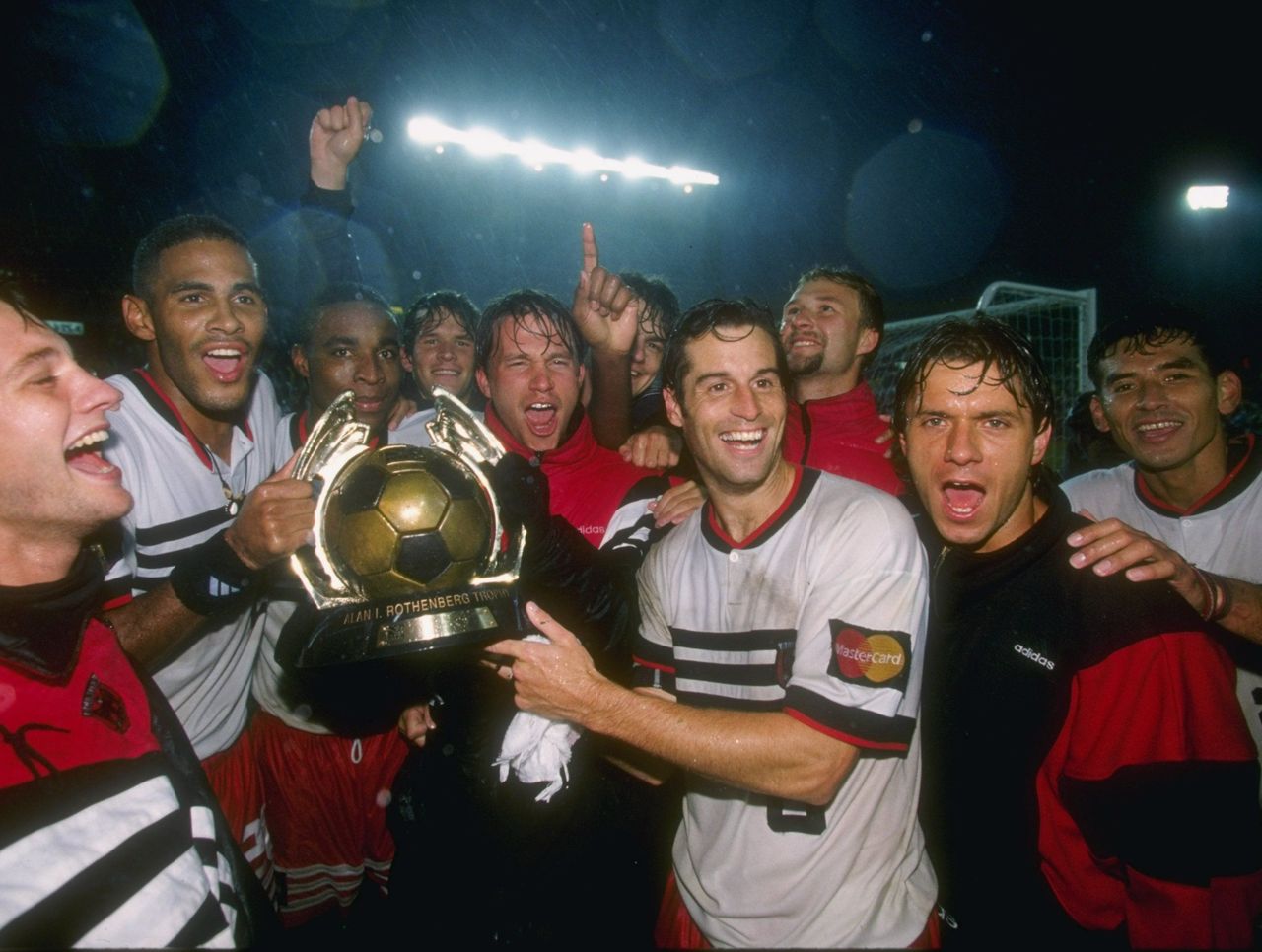 It's why Ian doesn't mind the comparisons, at least for now.
"It's something that has been with me throughout my whole life, and it's good, in a way, because there's no real pressure from him or from anyone," he said. "I don't really feel that pressure. I know I'm on my own path and I have to make my own name known."
Don't expect Ian to emulate his father entirely, however. While the two share certain traits - an ability to control the tempo of the game, for example - they differ in many ways.
"He liked to take players on a bit more," Ian said of his father. "He was definitely more of an attacking player than I am.
"I'm more about trying to find things. I'll take players on but it's not my first thought; my first thought is to set people up and find a pass."
Still, the footballing instincts come naturally to him, from both his father and his mother, Cindi Harkes, who played in the USL W-League. His parents have guided him along his path, and when he signed for D.C. United, Ian said his father shared some words of wisdom.
"(My father) said 'don't waste the opportunity,' that I'm blessed to have the opportunity so just take every day and work your hardest and don't pass up on anything."
A fresh start
Harkes has many labels; Hermann Trophy winner and son of John Harkes are only a few. He looks to Jordan Morris, his predecessor for college's top soccer prize, for a touch of inspiration, and "a lot of hope" for his own rookie campaign.
But he also knows his college accolades don't count for much anymore.
"It's like starting over. It's great, the compliments and the acknowledgements, but it's just a title now," he said of the Hermann Trophy. "It's not forgotten, but I'm moving on and I have to now make my mark."
On March 4, D.C. United hosts Sporting Kansas City at RFK Stadium. It could be the start of the club's last full season at those grounds, and Harkes is dreaming of just one thing: walking through the tunnel for the first time.
"It's something I've been thinking about and hoping for my whole life," he said. "I know RFK Stadium is such a historic place, and great players have played there.
"I'm really excited to get the chance to step out onto that field, and when it comes, I know it will be a really special moment in my life - the next milestone."
Comments
✕
1-on-1 with Ian Harkes: Writing the next chapter of a family legacy
  Got something to say? Leave a comment below!