Mere inches and fine margins cost Toronto FC its fairy tale finish
Mark J. Rebilas / Reuters
Had Justin Morrow's penalty attempt flown just one inch lower, the ball would have smacked the crossbar, deflect downward and landed behind the goal line.
Had Jozy Altidore's header arched just one inch higher, Stefan Frei's outstretched fingertips would not have reached it in time to prevent, perhaps, the only goal of the game.
Had Tosaint Ricketts smacked his shot with just one inch more of his right foot, Frei would be picking the ball out of the net and Toronto FC would celebrate an MLS Cup victory over the Seattle Sounders.
In a game of inches, Toronto came up just a few short.
"The ball was not going in today for us," said a dejected Jonathan Osorio, who, in tears, delivered a postgame eulogy to a smattering of reporters, though, if truth be told, he would have rather be anywhere else in the world at that moment.
"Honestly, it was just bad luck, today. Today was bad luck. It wasn't meant to be for us this year."
The MLS Cup final at BMO Field was set to validate Toronto FC's epic rise. Instead, the locker room was bare, as broken hearts retreated back into the cold city streets and vanished into their familiar sanctuaries as snow fell at last.
Only Michael Bradley, Altidore, and a few others remained, Osorio among them, to atone for the day that ended with the Seattle Sounders celebrating victory on enemy turf. Sebastian Giovinco's locker was already cleaned out. The ceiling panel in the far left corner was destroyed. The mood was of dread.
"We were so determined and wanted so badly to finish this season off in front of our fans in this stadium holding up that cup," Bradley said, as he spoke on behalf of his team one last time.
"It's a really crappy feeling," Altidore said, trying his best to stay positive. "The whole city was behind us and you kind of feel like you let them down.
"But I don't think we did. We showed them what this could be."
Related: How Stefan Frei's story came full circle with dominant performance in Toronto
Last week, against the Montreal Impact, Toronto the "city" truly fell in love with the beautiful game. And it was the smallest of margins that made the day.
It took an inch-perfect glancing look by Altidore off an inch-perfect Giovinco cross to give Toronto a 2-1 lead at BMO Field.
It took an inch-perfect header by Nick Hagglund to deliver Toronto a 3-2 margin.
Ask Steven Beitashour and Benoit Cheyrou to replicate their go-ahead goal in extra time by fine-tuning the margin of both cross and finish by even a few inches, and the result is void.
Luck, fate, the soccer gods, or destiny - whichever you subscribe to - played its role in delivering the Eastern Conference Championship to the Reds.
On Saturday night, that same margin of error proved fatal.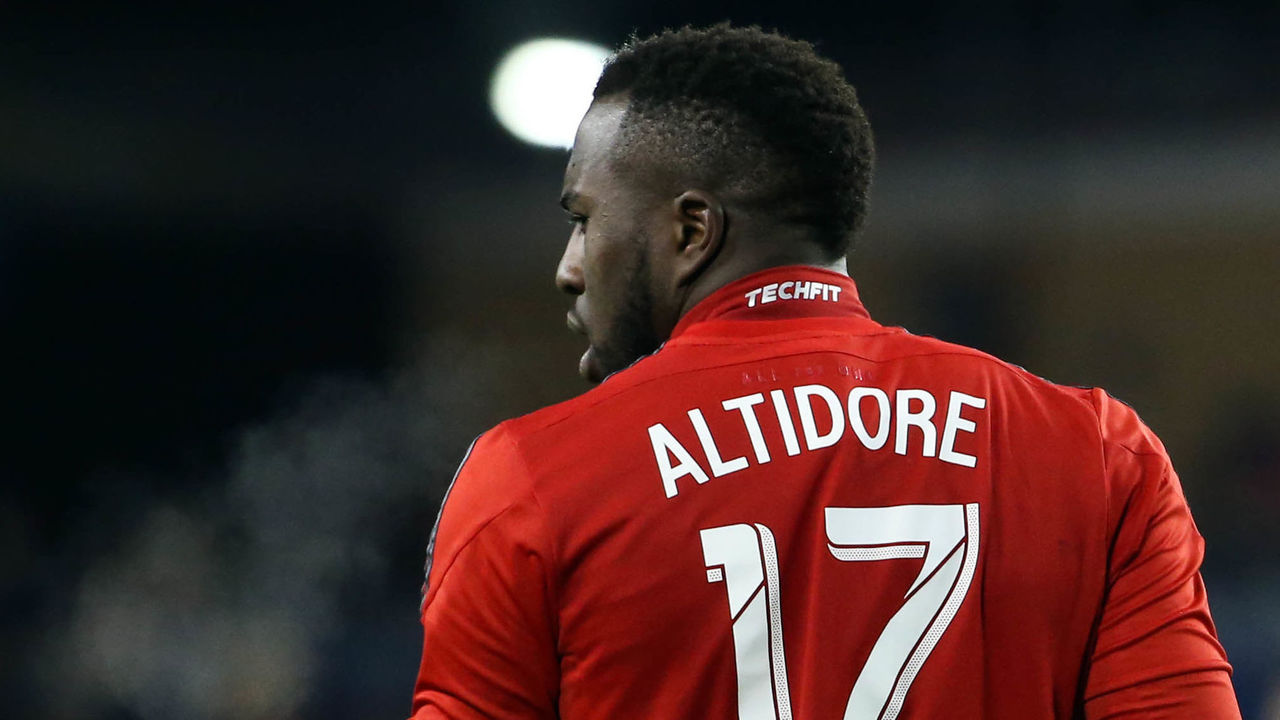 "Anybody can miss," Altidore offered. "That's part of sports."
In the end, it was hometown hero Osorio who summed up Toronto's hurt pride best, saying he felt his team "deserved to be champions," but added that "unfortunately, in sports, that's not how it works sometimes."
"You've just got to keep going, keep going forward," he added. "When you're more down, that's when you have to rally and show your character. That's how the true champions succeed at life. When you're kicked down, you keep going.
"This team will only get better from here. We know the blueprint of what we need to get to the championship, to win the championship. This is a team that's capable of winning a championship game; it just wasn't our time right now."
Comments
✕
Mere inches and fine margins cost Toronto FC its fairy tale finish
  Got something to say? Leave a comment below!