They're building a new Big Red Machine in Cincinnati
Julian Catalfo / theScore
CINCINNATI - Sounds could be heard from behind the double doors to the Reds home clubhouse as reporters waited for postgame access on June 7. Though muffled, you could hear hollering, laughing, and music thumping.
When the doors opened, a haze filled the clubhouse - vapor from a smoke machine that's a feature of the Reds' victory celebrations. This win came after a dramatic end to the game: Will Benson hit his first career home run to walk off the Dodgers.
Those with a long history around the team said the sound and energy in the crowds last week, and in the clubhouse, hasn't been felt or heard at Great American Ball Park in some time.
There were "Elly, Elly, Elly!" chants for Elly De La Cruz, Baseball America's No. 1 prospect during his debut games. He homered in his first at-bat of his second game, and there was a rising roar two innings later when he turned around second base to stretch a double to a triple. The crowd's crescendo came in the ninth inning when Benson's walk-off shot arced into the night, punctuated by fireworks.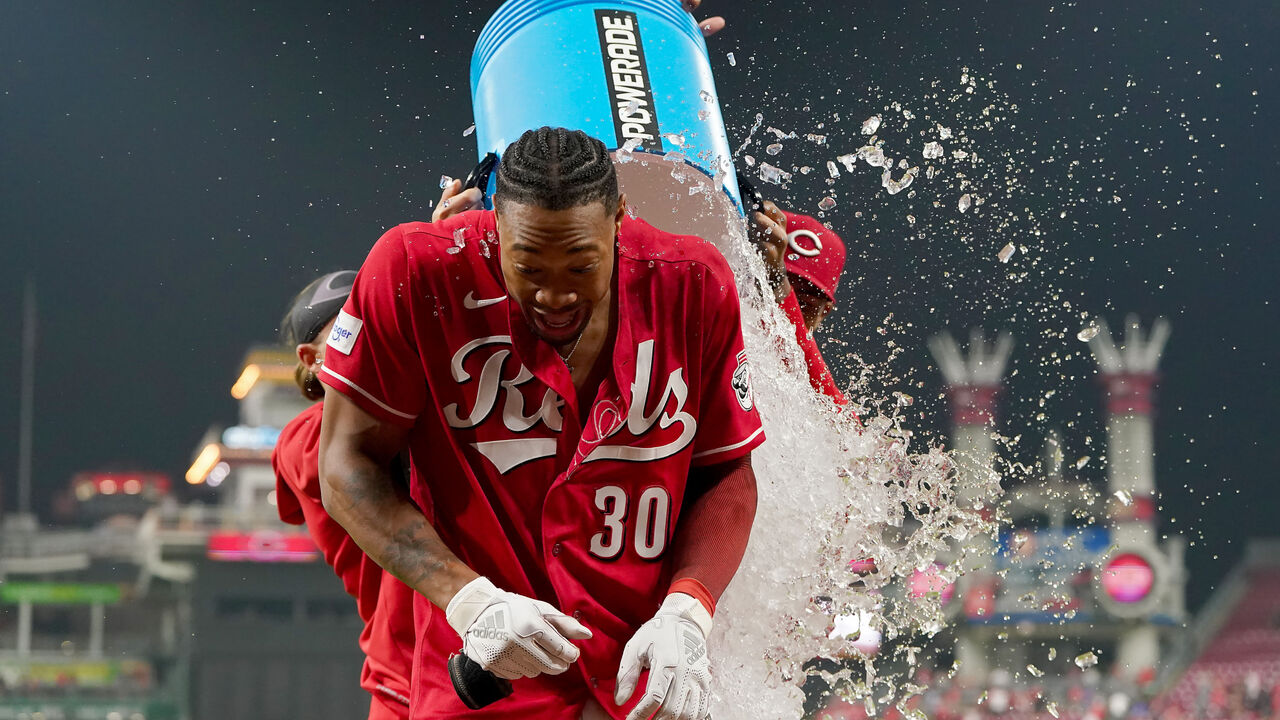 De La Cruz said through a translator after the game that there were "World Series vibes" in the clubhouse.
Those vibes around the club have come a long way in a short time since team president Phil Castellini, the club owner's son, responded callously to fans' anger over payroll slashing last spring by saying: "Well, where else are you going to go?"
Even though the Reds traded away productive players from a 2021 roster that finished 83-79 and was on the fringes of the wild-card race, their farm system is starting to bear fruit, and there's no other place fans would rather be than GABP.
As I walked along the open concourse during that June 7 game, former Reds pitcher and radio analyst Jeff Brantley's voice crackled through speakers broadcasting the game in the concession area. "There's a mental change in the dugout that we have not seen around these parts in a long time," he said.
The Reds are in possession of one of the most intriguing collections of young players in the game - with more help on the way. The club is at .500 heading into Saturday's action in Houston, but the NL Central is so poor, it's only a half game out of first place.
Only the Orioles (nine) and Dodgers (eight) have more prospects on Baseball America's latest top-100 prospects list than the Reds (seven). Like the Orioles, some expected foundational roster pieces have already arrived, like De La Cruz, Matt McLain, Hunter Greene, and Nick Lodolo. Others are on the way.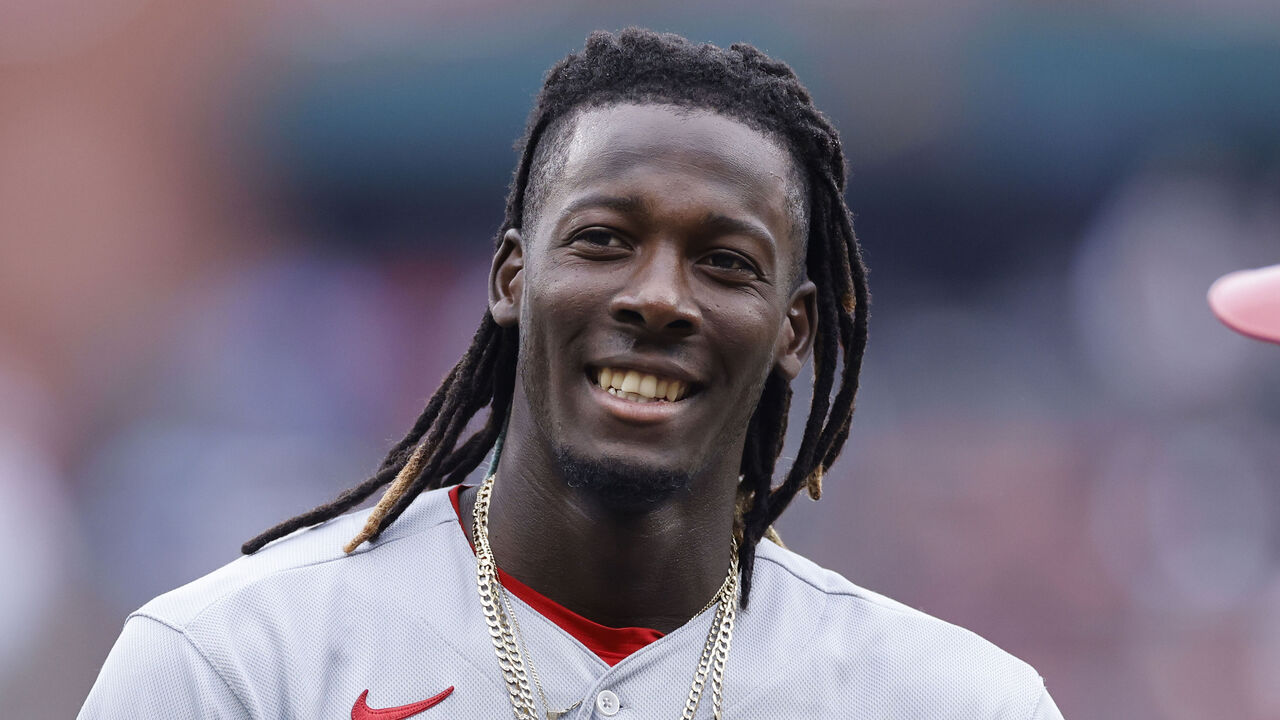 Like the Orioles last year, the Reds are sneaking up on the rest of baseball ahead of schedule. How did the Reds, the top seller at last year's trade deadline, pivot so quickly?
One of the unusual things about the Reds is how active they've been in trading for players under general manager Nick Krall the last few years.
As we explored in a profile of Seattle's Jerry Dipoto's prolific trading record, most baseball executives are relatively conservative. But the Reds have been even more aggressive than Dipoto in recent years.
Covering the 2021 and 2022 seasons, only the Rays' Erik Neander (73), the Yankees' Brian Cashman (35), and the Pirates' Ben Cherington (34) have acquired more players via trade than Krall (31), according to an analysis of Baseball Reference data.
Last year, Krall acquired more players (20) than anyone. His 13 trades were near the top, too, and were about double the average volume for an executive this century.
Krall broke into baseball as an Oakland A's intern in 2001, joined the Reds in 2003, and became GM in 2018. What underpins his aggressiveness?
"We had to take a different mindset of what we were doing," Krall said about the payroll reductions. "For us being a small market, we have to know who we are. It's something where we have to build the farm system and player development. That's the main priority."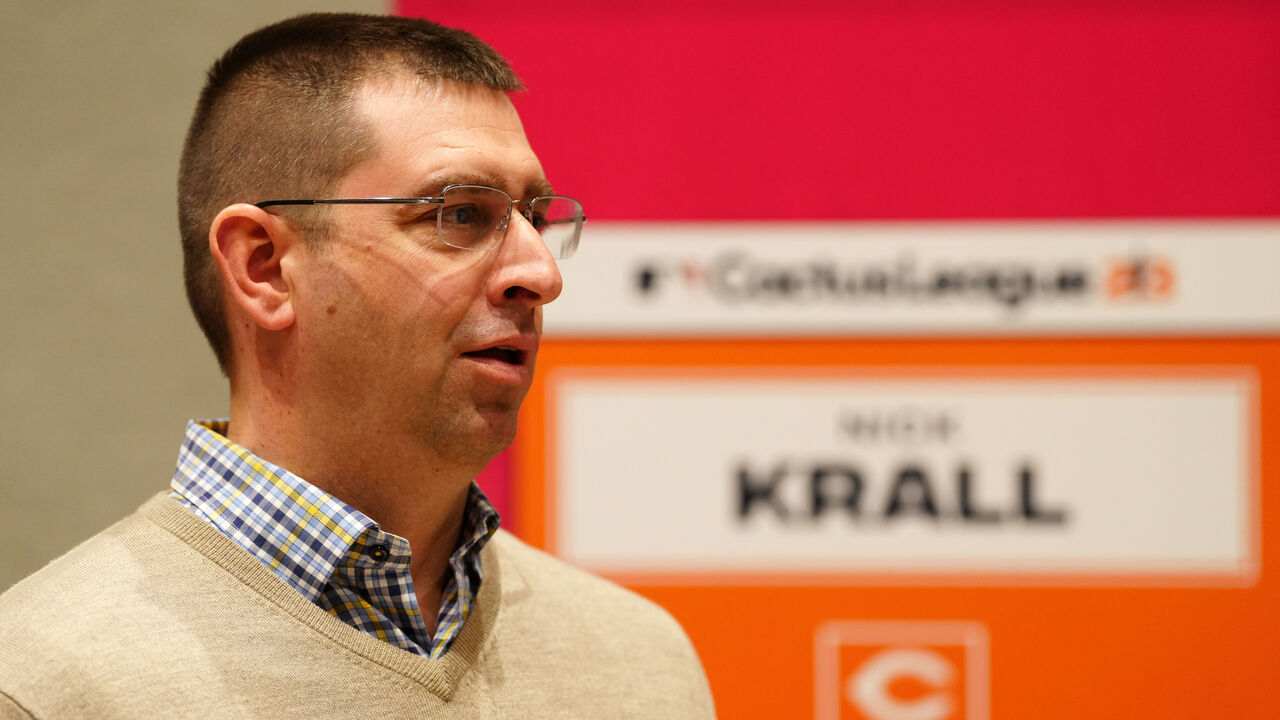 Part of it was a clarity of direction, too. As unpopular with fans as the payroll slashing was, it allowed the Reds' front office to focus in one direction: rebuilding.
Reds scouting director Rob Coughlin was among those in and out of a conference meeting room in the days leading up to the trade deadline last summer, bouncing ideas around, calling up scouts, and bringing analysts into the room to examine potential trade targets.
"We were well out of contention last year when the organizational decision made by Nick, and people at the top, was that now was the time to hit the reset button," Coughlin said. "He was very clear that we were going to be very active this deadline. 'This deadline is about trying to stack our farm system with as much talent as we can, and if we can get young MLB players, even better.' That clarity does help."
Part of the trade volume, too, of course, is tied to having enviable players to deal, like pitchers Luis Castillo and Tyler Mahle, who fetched good returns.
In exchange for sending Mahle to Minnesota, the Reds landed promising power-hitting third baseman Christian Encarnacion-Strand, who's dominating Triple-A pitching; third baseman Spencer Steer, who shifted to first base after recent call-ups and owns a 119 wRC+; and pitcher Steve Hajjar, who was dealt to Cleveland to complete a trade for Benson.
Mahle, out for the year after Tommy John surgery, is set to become a free agent after the season.
The Reds' biggest chip was Castillo, a frontline starter. He went to Seattle in return for two shortstops who rate as top-100 prospects on various lists: Noelvi Marte, 58th according to Baseball America, and Edwin Arroyo, who FanGraphs ranks 55th overall.
Krall made 11 other deals in 2022, including sending Sonny Gray to Minnesota after the lockout was lifted in March. The Reds were in salary-cutting mode then, as well, in addition to trying to accrue young talent. In return, they received Chase Petty, who can throw 100 mph and is creeping onto top-100 lists.
The Reds also moved veteran position players Eugenio Suarez and Jesse Winker to Seattle before the 2022 season for four young players.
Those prospects and young players were added to a farm system that was already beginning to make internal improvements through international free-agent signings and the draft.
De La Cruz, a $65,000 international signing, looks like one of the best scouting-and-development stories in recent memory.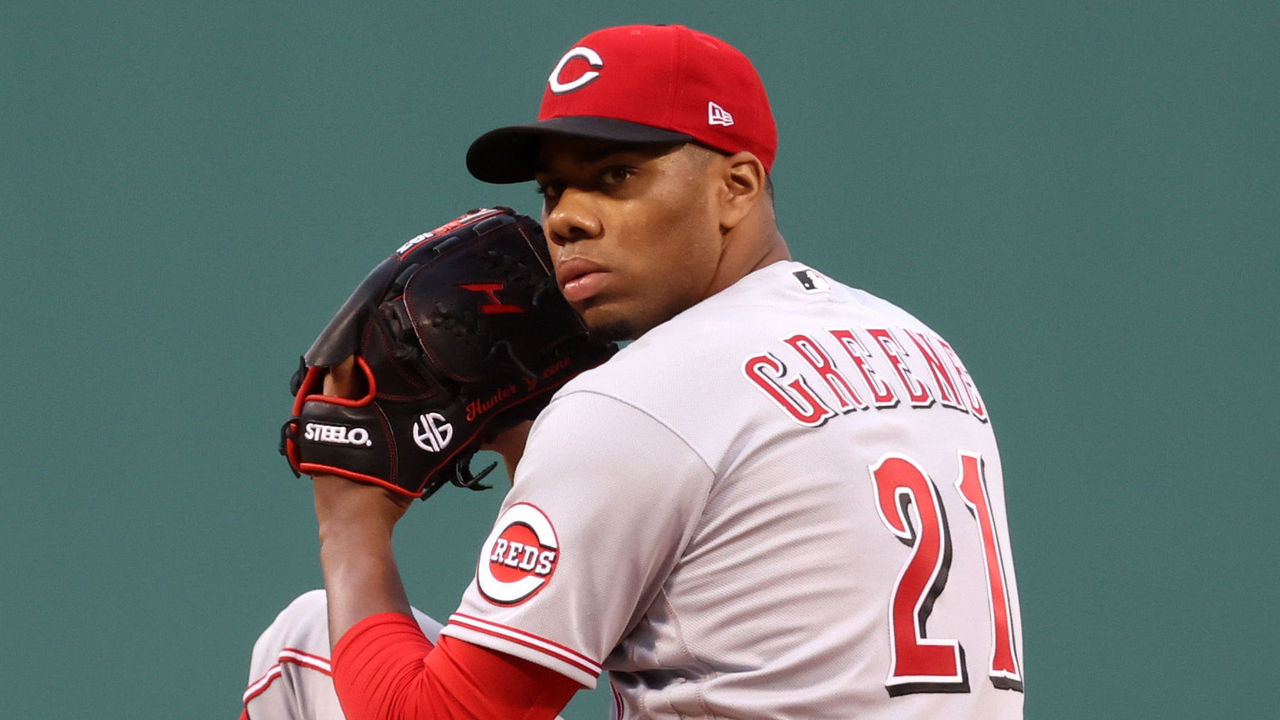 The Reds have also enjoyed a strong run of first-round picks who have either arrived in the majors - Greene (2017), Jonathan India (2018), Lodolo (2019), and McLain (2021) - or are regarded as future potential big leaguers, like Cam Collier (2022).
Cincinnati moved from 23rd in Baseball America's 2019 organizational talent rankings to eighth this preseason.
FanGraphs attempts to place a dollar value on the future performance value of players in the farm system. Entering the 2020 season, the Reds had a farm system value of $155 million, ranking 25th. This year, the Reds rank second at $299 million, sandwiched between the No. 1 Orioles and No. 3 Dodgers.
"We've gotten players from across the board," Krall said. "Cruz is an international signing. McLain is a drafted player. Players like Steer, who was acquired in a trade. We just try and continue to bring in players that we can continue to develop."
There's a common thread in much of the talent accumulation: they're athletes.
Reds officials say there were simply looking to add the best players in their rebuild, but they ended up with a lot of one player type: shortstops.
De La Cruz is a shortstop.
Same with McClain.
Marte, too.
And Arroyo.
They all rank at least in the top 60 of at least one major prospect list.
Collier and Encarnacion-Strand aren't shortstops, but they play third base as their natural position, creating more left-side infield prospects. Steer, now at first, opened the year as the club's third baseman.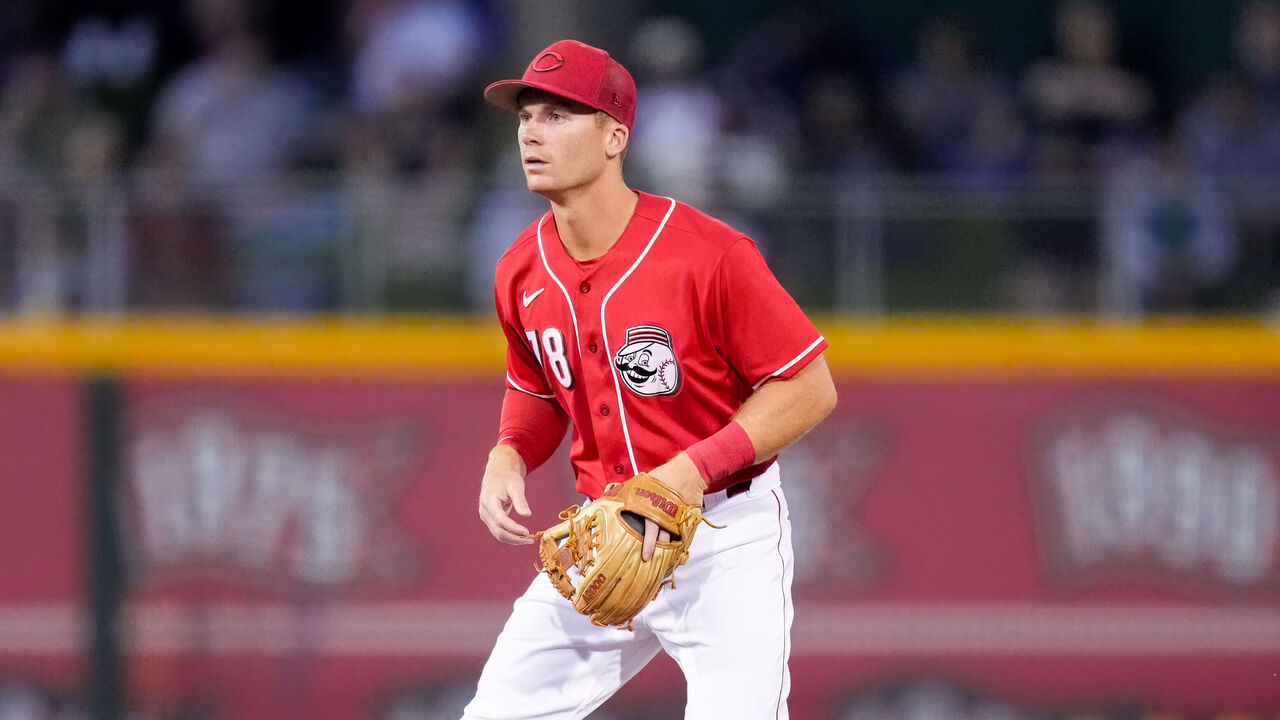 That's seven young players who can play on the left side of the infield who've either arrived at the major-league level or will in the near future. They can't all play shortstop, or even share the same infield. Nick Senzel, the Reds' No. 2 overall pick in 2016, could be squeezed out. ESPN college football analyst and Reds fan Kirk Herbstreit is "infuriated" about what the logjam might mean for second baseman India.
But the club has a lot of options, which is a good problem to have.
"You can never have too many (shortstops)," Coughlin said. "Elly played third (June 7), McLain played some second. Marte has played some third. Arroyo is playing shortstop in Dayton. Shortstops tend to be good athletes. If they can hit, you're getting a productive offensive player, who is probably going to be a good defender at another position.
"We weren't specifically targeting shortstop, we were targeting the best players we could get - a lot of them happened to be shortstops. And we think that's a good thing."
It's already showing up as a positive. Cincinnati's become one of the more athletic teams in the majors.
Before McLain's May 15 call-up, the Reds ranked last in the majors in defensive efficiency, the rate of turning batted balls in play into outs. They've improved significantly in the last month:
Cincinnati's also now the fastest team in the majors by median sprint speed this season (28 feet per second, through Wednesday), overtaking Tampa Bay. Last year, the Reds ranked 28th in the majors in median sprint speed (26.7).
"You've always wanted good athletes. Premium athletes," Krall said. "Even before the new rules, new shift rule, you still want guys with range, that can go get the ball in center field … guys that are athletes and can make athletic adjustments in their swings. I don't think there's ever been a time where you've gone away from that."
There's also another classic trait the Reds have targeted that never goes out of style: fastball velocity.
Greene and Lodolo have flashed heat on major-league mounds. The Reds targeted Petty in the Gray trade. Baseball America found among all affiliated baseball clubs (major- and minor-league clubs), the Reds' Double-A affiliate is tied for fifth in average fastball velocity (94.3 mph), faster than almost all MLB teams.
As the Reds have brought in higher-caliber prospects, they've also worked at improving their player-development capabilities.
Reds player development director Shawn Pender said the club a few years ago had three coaches for every minor league affiliate. Today, it has four, plus a player performance coach.
Like most clubs, the Reds didn't have high-speed cameras a handful of years ago, but now any pitcher at any affiliate who wants to see his pitch grips and arm action in ultra-slow motion has access.
"When we first drafted Lodolo, I had a long conversation with (Kirk Saarloos) who is now the head coach (at TCU). He was the pitching coach. We wanted to find out, 'How does Nick learn best?'" Pender recalled. "What he said was: With the high-speed camera, he really thought that it showed (Lodolo) things he needed to see with grips, with arm action, and delivery, so we immediately included that into his plan so we could help him.
"(Andrew) Abbott is left-handed but throws differently than Lodolo. Our plan for them should not be the same. The plan should look different. They are two different pitchers. We really do try to individualize as we get to know the player more."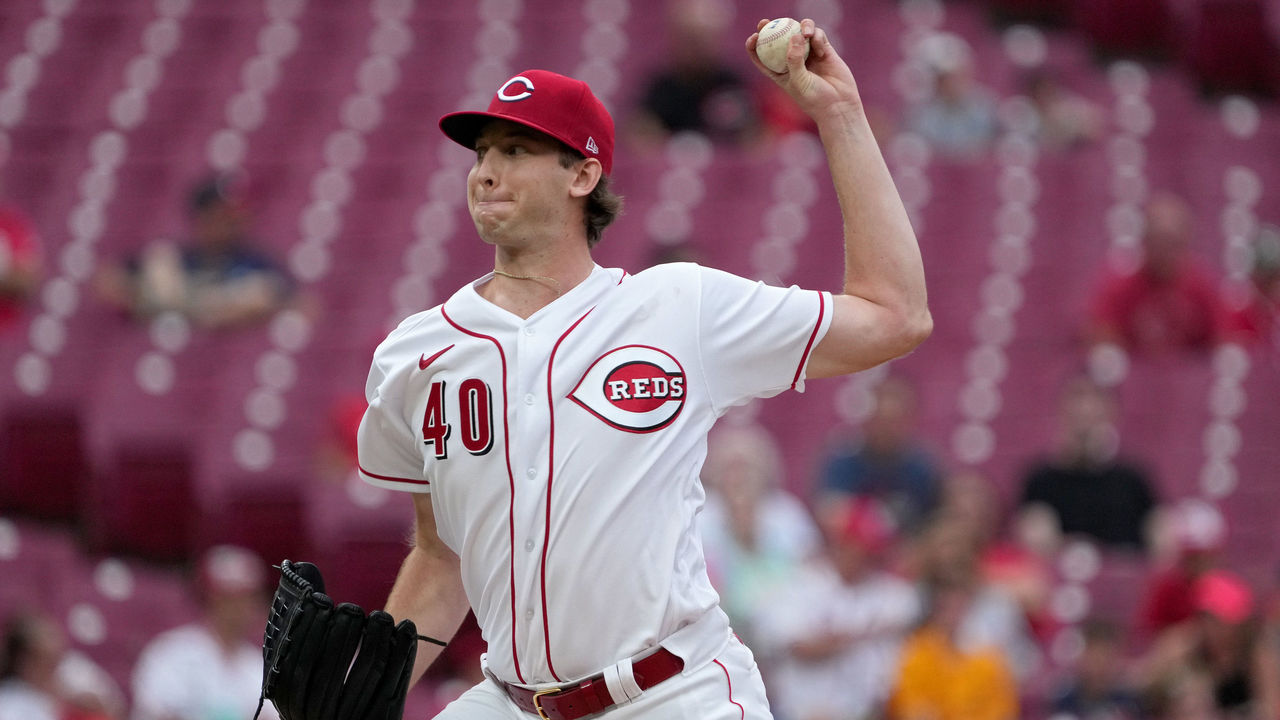 They've hired creative coaches like MLB pitching coach Derek Johnson, and brought in Driveline founder Kyle Boddy to lead pitching development from 2020-21. Kevin Gausman's turnaround actually began in the Reds' bullpen before he joined the Giants and later the Blue Jays.
Pender notes the Reds still use plenty of traditional methods, too.
They still teach fundamentals, like rounding bases, just like they did in 1990, the last time the Reds won the World Series. They have special veteran assistants around the club like former Reds players Eric Davis and Mario Soto.
But the Reds have also embraced other new training tools like more game-like hitting simulation, including hitting foam balls launched by machines at 95 mph or faster before games.
Encarnacion-Strand's always possessed power but the club's working with him on developing better swing decisions, Pender said.
"(Encarnacion-Strand) is going through this right now," Pender said. "He's starting to make significantly better choices."
Case in point:
While he's not a shortstop, Benson is another example of a toolsy player targeted by the club. He'll have to keep making improvements to stick in the majors, but he's cut his strikeout rate under 30%. And in an age when it's perhaps easier than ever before to teach and gain new skills, it makes a lot of sense to bet on tools and attempt to teach better swing decisions and hope contact rates follow.
If that's the case, few teams are better positioned than the Reds.
It's too soon to know if this can be the core to get the Reds back to the top of baseball, or if ownership will supplement a competitive team with free-agent spending. But it's certainly the most exciting collection of talent to come through Cincinnati in years. There's a sense this is something different, and arriving quickly.
Travis Sawchik is theScore's senior baseball writer.