Padres thrust into new world of TV; have new rules goosed attendance?
Matt Thomas / San Diego Padres / Getty Images
Leading off ...
A new era in regional sports television began Wednesday night when the San Diego Padres TV broadcast crew held mics adorned with the MLB logo.
Sinclair Broadcast Group's Diamond Sports subsidiary, which filed for bankruptcy in March in a Texas court, failed to make its most recent TV rights payment to the Padres. As a result, MLB announced Wednesday morning that it was taking control over the production of game telecasts and that the local TV rights were back in possession of the club.
After another court ruling on Thursday night, more teams could join the Padres.
The $1.2-billion, 20-year broadcast deal the Padres signed with what was then the Fox Sports-branded regional network in 2012 barely got past the halfway mark. It was an agreement made at the peak of cable subscriptions and was a relic of a different media era.
The new broadcast plan? Padres games are being shown locally on the MLB.TV streaming platform, which requires viewers in the market to pay a monthly fee for access and is separate from MLB's out-of-market package.
The local in-market experiment gives MLB.TV the potential to be baseball's Netflix, perhaps one day a single point of entry for all of fans' televised baseball needs. I argued that for baseball's long-term health, something like an MLB.TV+ service is in the sport's best long-term interest.
The games are also being distributed on traditional cable via DirecTV and U-verse on a new channel called "MLB San Diego Padres," according to John Ourand of Sports Business Journal.
An MLB official told theScore that one goal for a new model would be to create greater reach and someday eliminate many blackouts.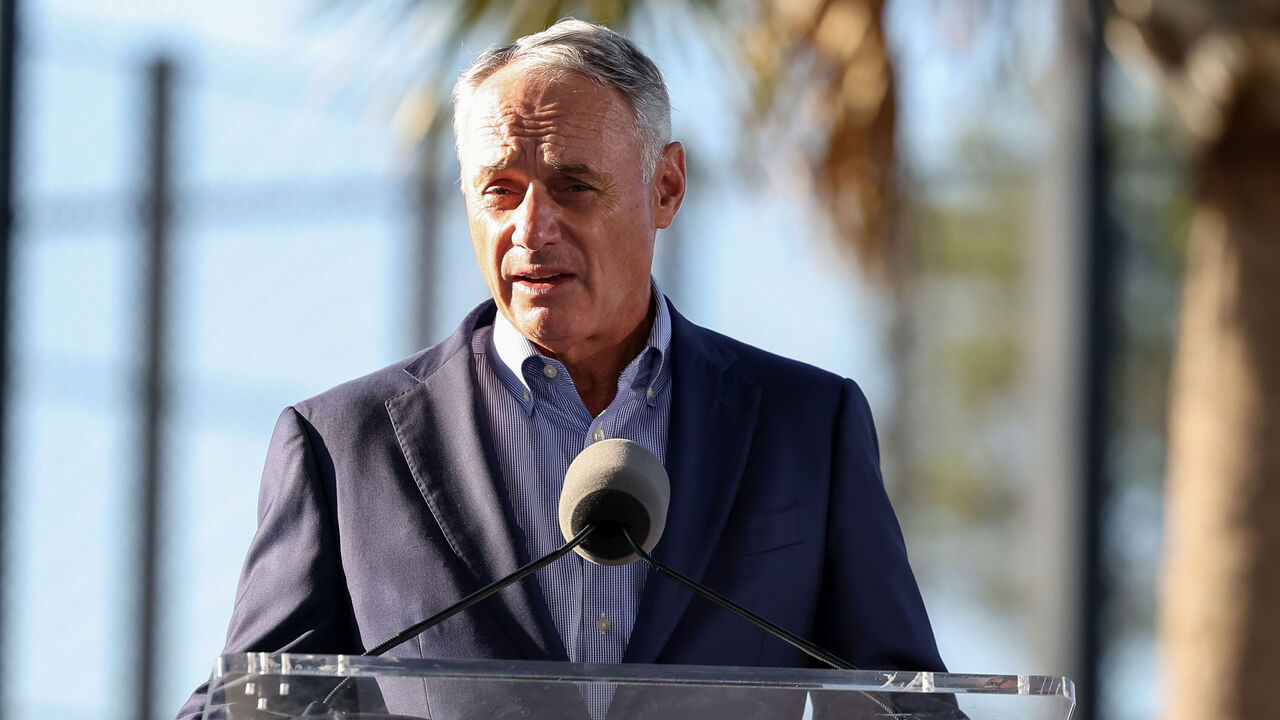 During the introduction Wednesday night, the Padres claimed this new distribution model would make in-market games available to 3.3 million households, compared to 1.1 million previously. This is ostensibly accomplished by ending blackout restrictions in concert with deals with two cable operators.
More eyes on the product is meaningful long term for MLB. The tough question in the short term is how to monetize it, and how many teams will join the Padres in the near future.
Diamond Sports, which operates regional sports networks under the Bally Sports brand, still holds local broadcast rights for 13 clubs. There are five more that aren't paid in full to date: the Minnesota Twins, Cleveland Guardians, Texas Rangers, Cincinnati Reds, and Arizona Diamondbacks. More defaults on payment, or court rulings, could have more teams taking back their rights and joining the Padres. (Why hasn't that already happened? The Chapter 11 bankruptcy process is complicated.)
MLB and Diamond Sports were in bankruptcy court again this week and Judge Chris Lopez ruled Thursday evening that four of the aforementioned clubs must be paid in full by the next due date. (The Reds have an ownership stake in their Bally Sports RSN and were not involved in the decision.) If not paid, the clubs could each join the Padres and the new regional TV model for the sport.
Lopez noted that MLB is interested in buying back the rights held by Diamond Sports, although the two sides haven't come close to agreeing on their value. That could accelerate a move to something like an MLB.TV+ model.
"You have two parties who are willing to talk. ... I'm asking the parties to talk," Lopez said in court.
In that same federal bankruptcy court in Houston on Wednesday, Diamond argued the contracts no longer represent fair market value, and that teams should be paid less than what was contractually agreed to.
The cable model is deteriorating faster than many in the industry expected. According to the Minneapolis Star-Tribune, Diamond shared that cable subscriptions are down 37% from their peak in 2013, but rights fees have increased by 62%. Sinclair's first-quarter revenues were down 40% due to RSN-related issues.
MLB is arguing those teams ought to be paid in full or have their rights returned immediately. MLB's argument won out.
There's still the big question about what happens to all that local TV revenue teams enjoyed if Diamond Sports doesn't pay.
The situation isn't quite as catastrophic for clubs as some believed earlier this spring.
In his testimony Wednesday, MLB commissioner Rob Manfred said that affected clubs have been promised funds by MLB should there be a cash shortfall if they need to move from the Bally Sports networks to another distribution method because of the bankruptcy outcome.
"In order to help our clubs, we said to them, no matter what happens, we'll backstop you at 80% of what you expected," Manfred said in court. "We wanted them to have enough cash flow to prevent a disruption of our business."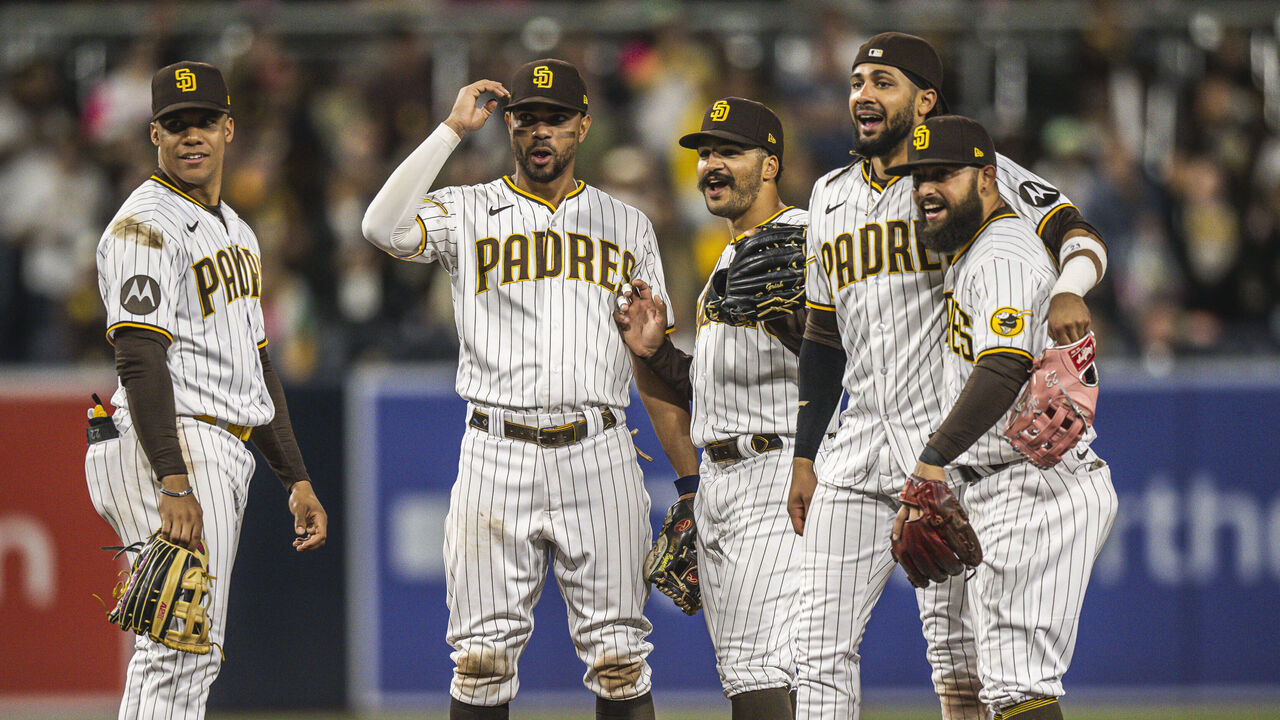 But it's not certain how long MLB might be willing and able to maintain that 80% backstop, especially if revenues from the new model fall far short of previous RSN deals.
While it's unclear who might be next to join the Padres, and when, what's certain is more fans will soon enter a new era of how they watch.
No. 2: It's early, but it's getting late for Blue Jays
Last June 1, only three AL teams had at least a 75% chance of reaching the postseason, according to FanGraphs' playoff odds. The Blue Jays (29-20 then) were one of them. There are five this year, but the Jays (30-27) aren't among them, standing with a 51% chance after the first third of the season.
The AL East is incredibly strong, but the emergence of the Texas Rangers in the West has pushed the Houston Astros down into the wild-card race. That makes securing one of the three wild-card spots even more difficult.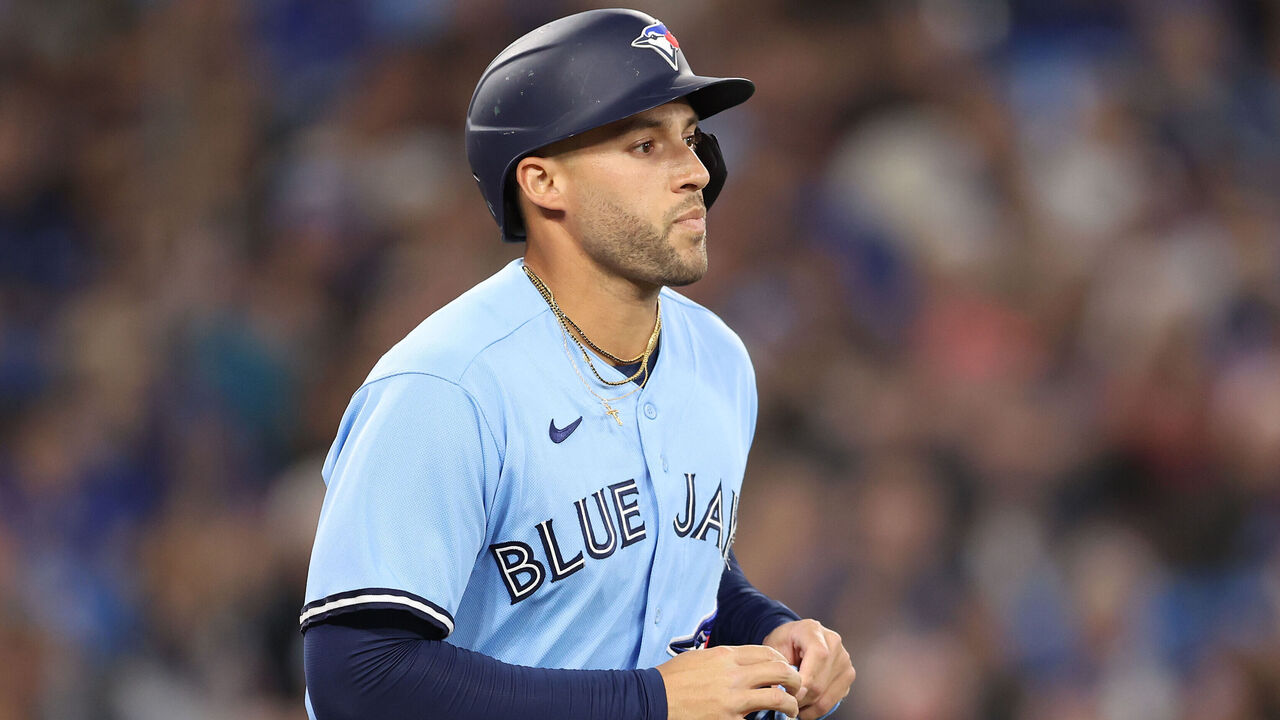 The Blue Jays need more out of their lineup, and Alek Manoah might need to work out his issues somewhere other than the major leagues after his latest loss. Toronto's internal options to replace Manoah are questionable, however. Even though their postseason odds are currently a coin flip, the margin for error is approaching zero for the Jays.
No. 3: Pitch clock paying off?
Attendance is up 7.4% for the first 840 games of the season compared to the first 840 contests of last season, according to Baseball Reference.
Nearly 1.6 million more fans attended games through the end of May compared to last year, an average of 1,848 per game. For a sport that suffered a steady attendance decline since its peak in 2007, this is a positive indicator. It suggests the pitch clock and other new rules might be working. MLB attendance was down 18% last year, or 15 million fans, compared to 2007.
No. 4: Going for it
In the last season they're guaranteed to enjoy Shohei Ohtani's services, the Los Angeles Angels are in the thick of the wild-card race. They look as if they're being aggressive in giving themselves the best chance possible.
Last week, they promoted hard-throwing pitching prospect Ben Joyce, who was somehow available in the third round of last year's draft despite being in possession of a 100-mph fastball. If his 101.5-mph average velocity holds for the season, it'd be the fastest career mark in the pitch-tracking era.
Joyce only threw 28 minor-league innings. He's joined in the Angels' bullpen - the club's greatest question mark entering the season - by Sam Bachman, the club's 2021 first-rounder who's also thrown fewer than 100 pro innings.
The Oakland A's, most decidedly not in contention, called upon Mason Miller earlier this season despite limited innings. Given the injury rate with young, hard-throwing arms - it makes some sense to expend the bullets they have in their arms sooner at the major-league level. Miller is already on the injured list with an elbow strain.
No. 5: Guardians in need of trade partner amid power outage
The Cleveland Guardians are on pace for 97 home runs. The last team to not hit 100 home runs in a full 162-game season? The 2011 San Diego Padres (91). The Guardians do have a rare luxury: starting pitcher depth. But they've struggled to develop power, especially at the corners. They match up well as a trade partner for a number of teams, and they'll have six healthy starting pitchers when Triston McKenzie returns from the IL this weekend.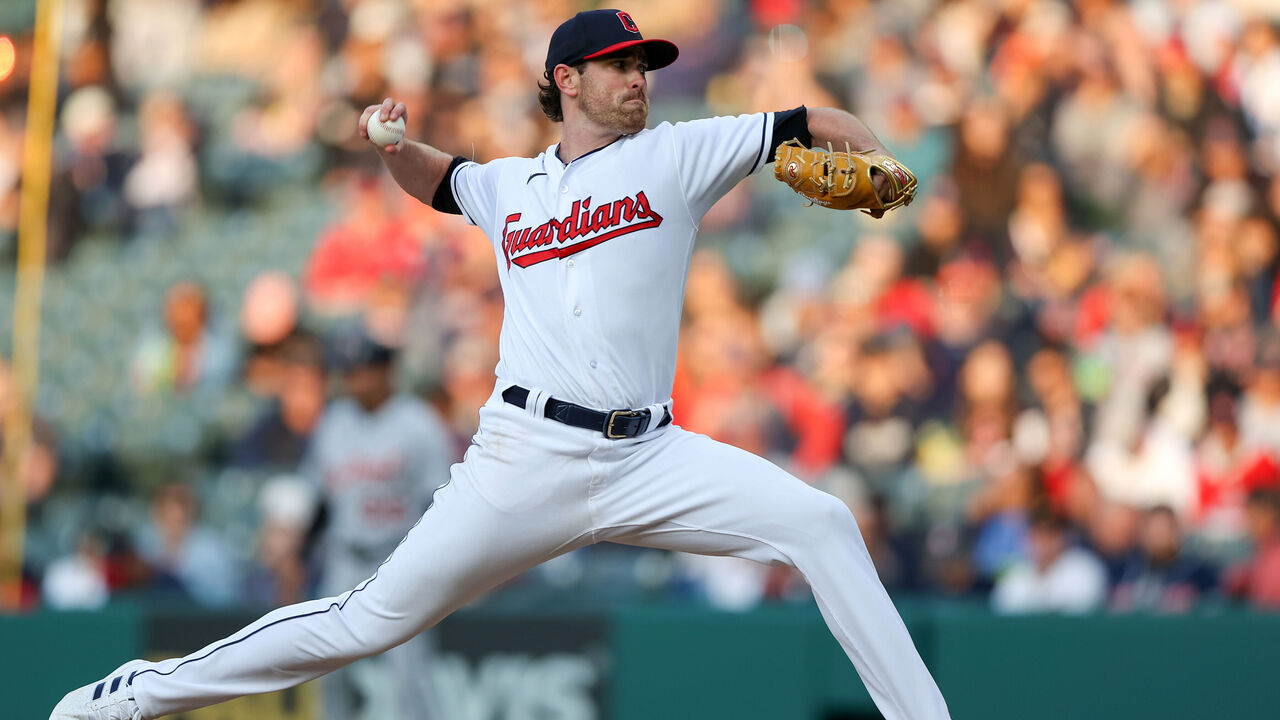 No. 6: More St. Louis dysfunction?
As if the Cardinals needed any more issues, prospect Jordan Walker said he was sent down in part to revamp his swing to put more balls in the air. Walker, who's hit more ground balls than fly balls at every stop in his pro career, struggled initially in his demotion. He was recalled by the club Thursday.
While hitting the ball in the air isn't for everyone, it is for most players. If the Cardinals weren't trying to get Walker to maximize his frame and raw power, that'd be a player development failure. While he's become a top prospect, he's not yet been an overwhelming offensive force at any minor league stop. The Cardinals are correct to focus on this issue.
Perhaps it's working.
It might not happen overnight. It took Yandy Diaz until his seventh year in the majors (and fifth with the Tampa Bay Rays) to get the ball in the air and maximize his hard-hit skills. Generally, players who can smash a ball into the air have better outcomes at the plate than those that don't.
No. 7: Glass half full ... or empty?
The Guardians and Blue Jays are the two of the healthiest teams this year, according to the Man-Games Lost database. The Guardians (149 days lost) and Blue Jays (178) are also two of the more disappointing clubs. And if they regress closer to the league average in injury rate, the rest of the season only becomes tougher.
The team with the most days lost, the New York Yankees (476), also has the best record in the majors over the last 30 days. The Yankees have some injury-related upside, especially if Carlos Rodon returns.
No. 8: A Central warning
Assuming MLB does expand to 32 teams once the stadium issues in Oakland and Tampa are settled, the performance of the AL and NL Central divisions this year should be evidence that points in favor of larger, not smaller, divisions. Many view MLB as likely to split a 32-team map into eight four-team divisions to create more playoff races. But that runs the risk of even more subpar teams being in contention if the talent isn't evenly spread. Instead, four eight-team divisions would be ideal. Only in the wild-card era (1994 to present) have the American and National Leagues had fewer than six teams in any division.
No. 9: A Central benefit
While I personally would like to see larger divisions, the one benefit of the Central divisions over the years, typically the weakest ones, is that they guaranteed a couple of non-major coastal market teams would reach the playoffs. Ideally, with larger divisions, there'd be a payroll floor or some mechanism to promote more payroll parity - at least for perception purposes.
He said it
"I would give my hypothetical firstborn to be the old me again." - Dodgers pitcher Noah Syndergaard.
Syndergaard's fall from owning an electric arm with the Mets (6.0 WAR season at age 23) to being on the brink of losing a rotation spot with the Dodgers (6.54 ERA at age 30) is one of the more dramatic drop-offs in recent years. If the Dodgers can't fix you, that's not promising.
Stat of the week
The Rangers' offense is off to a historic start, and they get slugging catcher and designated hitter Mitch Garver back this weekend.
You don't see that every day
Starting Lineup is a bi-weekly collection of reporting, observations, and insights from the Major League Baseball beat.
Travis Sawchik is theScore's senior baseball writer.
Comments
✕
Padres thrust into new world of TV; have new rules goosed attendance?
  Got something to say? Leave a comment below!