Like it or not, Gen Z's decisions are already changing the sports landscape
John W. McDonough / Sports Illustrated / Getty Images
The group that could "swipe before they could wipe" is growing up, and they're poised to change the landscape of pro sports fandom.
Gen Zers are now a vital group of consumers. As they enter the workforce, their spending habits and cultural sway are making them game changers in a number of areas, notably sports and media. While the sports fans of yesteryear were once content to wear a jersey, sit in front of a TV, and watch the game, Gen Zers are demanding more, and they're forcing industry executives to come up with a new game plan.
"Reaching Gen Z - and Gen Alpha - should be a point of concern for every single senior sports executive across teams, leagues, media companies, federations, brands, you name it. If you're a key stakeholder in the industry, this is probably something that you should be focusing on … especially when you see some of the data," said Mark J. Burns, a senior sports reporter at the business intelligence firm Morning Consult, which has surveyed Gen Zers to better understand their sports preferences.
Professional sports' revenue and franchise values have exploded in this century, and the industry is not in danger of going extinct - yet. The value of the North American sports market is projected to surpass $83 billion in 2023. But Burns found that one major challenge executives will have to navigate in the coming years is pleasing the whims of Gen Z, who don't pledge their fandom easily.
Unlike their elders, Gen Z consumes sports much differently. It's no secret that the rise of cord-cutting has disrupted the sports-viewing landscape - fracturing the TV industry's one-stop shop on cable and satellite. A tangle of licensing agreements, regional restrictions, and exclusive broadcasting rights has limited the variety and accessibility of sports options on streaming platforms. This has resulted in a fragmented viewership and increased frustration for sports fans. Streaming services, which are moving toward sports programming to increase their subscriber bases, are costly, and the sheer number of them can deter some fans.
"Gen Zers are consuming sports less than U.S. adults, and in a different way," Burns said. What it ultimately comes down to is that everything isn't in one place like it used to be, and people aren't willing to sign up for every streaming service that has sports.
Morning Consult's recent survey of 1,000 U.S. Gen Zers, defined as being between 13 and 25, found 33% of them don't watch live sporting events. Only 24% of U.S. adults and 22% of millennials said the same thing. Gen Zers aren't turning on TV news or flipping to the sports pages of a newspaper anymore, rather they're getting their news from Instagram, TikTok and YouTube. That is, if they're consuming sports news at all. Two in five Gen Zers said they "don't look for sports news anywhere." When this group spends time online, music, movies, and pop culture trends outrank sports when it comes to grabbing their attention.
​​And, unlike the sports fans who came before them, Gen Z isn't particularly keen on attending games in person. Nearly 50% of Gen Zers surveyed said they'd never attended a live professional sporting event. When they do watch sports, it's not enough to just be a good athlete. Burns' survey showed Connor McDavid, who has stunned the NHL with his generationally exquisite play, is not even in the top 15 of Gen Z's favorite athletes.
"I've Tweeted this once or twice over the last couple years, and I still stand by it: McDavid is one of the best hockey players in the world, if not the absolute best. And the casual and maybe even the avid sports fan in the U.S. will never know him," said Burns.
Youth sports participation is also on a steady decline. In 2018, only 38% of children ages 6 to 12 regularly participated in team sports, down from 45% a decade earlier, according the the Sports and Fitness Industry Association, as cited by the New York Times,
The pandemic worsened the trend, forcing the temporary closure of many sports leagues. As per the Times, in 2021, 28% of parents with children in youth sports said their kids weren't interested in playing anymore, up 19 percentage points from a year prior, according to a survey conducted by the Aspen Institute's Sports and Society Program.
Does this spell the beginning of the end for sports fandom? Not quite. In 2021's The Belong Effect Report, which surveys millennials and Gen Z globally, only 11% of the 8,000 young adults surveyed were season-ticket holders, but 85% of them engaged with sports on social media.
And a 2020 Washington Post article on the relationship between Gen Z and sports found that, according to ESPN's internal data, 96% of 12- to 17-year-olds still identify as sports fans. It's just that they aren't as passionate as they used to be - the number of kids who claim they're avid sports fans dipped from 42% to 34% over the previous decade.
So how are professional leagues adapting to grab and hold the attention of Gen Z?
For starters, they're embracing new forms of content.
As a 2020 NHL-led focus group found, fans of today are largely interested in seeing athletes in their real lives. Because of that, both leagues and teams are creating content to show the human side of their athletes. Docuseries featuring behind-the-scenes access to athletes have boomed in recent years. When this strategy works, it really works. For example, Formula One's title as the world's fastest-growing sport can partially be attributed to the success of Netflix's "Drive to Survive."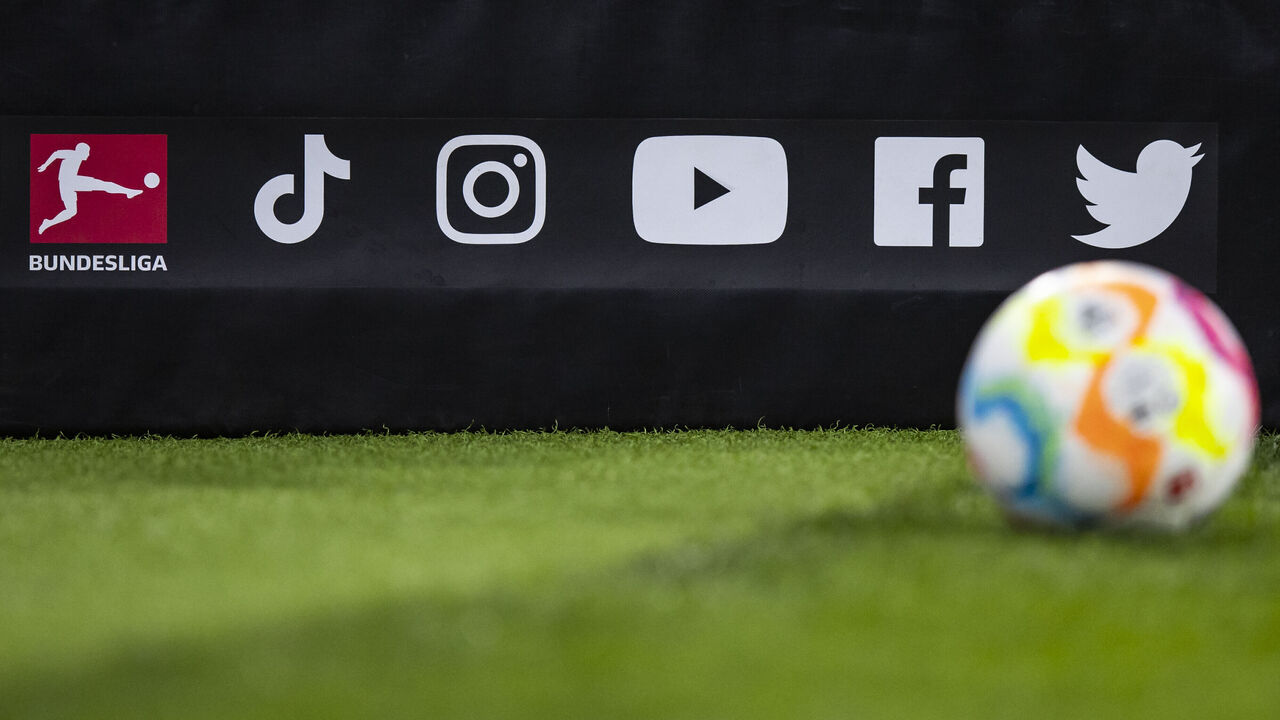 Younger fans also want more than just a formulaic game broadcast. Google research showed 74% of survey respondents interested in sports visit YouTube several times a week. And the value of that content is poised to significantly increase. A Washington Post story used Two Circles data to show short-form video sports content is predicted to increase in value by more than 100% in the next year. In contrast, live TV viewing rights are only expected to increase in value by 18.7%.
Leagues also are leaning more heavily on non-TV metrics to measure engagement success, with online external data sources, like social media, increasingly serving as the north star. The 2020 NBA playoffs - played in a bubble during the COVID-19 pandemic - averaged 3.04 million viewers, according to Sports Media Watch. That's a paltry total compared to the social media views for the year, which the Washington Post reported at 13.2 billion.
Gen Z also doesn't merely want to watch, they want to actively participate. For leagues, harnessing this involves finding ways to bring the game directly to fans. "There are a lot of barriers that might keep kids from participating in our game," said Andrew Ference, a former NHL player who now works for the league as the director of social impact, growth and fan development. "Everything from the cost of equipment, to access to ice, scheduling, pressure from coaches, parents, not having a family history of being involved in hockey." Fan development begins young, so Ference has launched an initiative called NHL Street to expose kids to the game in a low-stakes environment through street hockey.
"We want someone who isn't involved in hockey, doesn't know anything about the culture of ice hockey or know what it's 'supposed to be like,' to have a blank canvas and make the game whatever they want it to be," he said.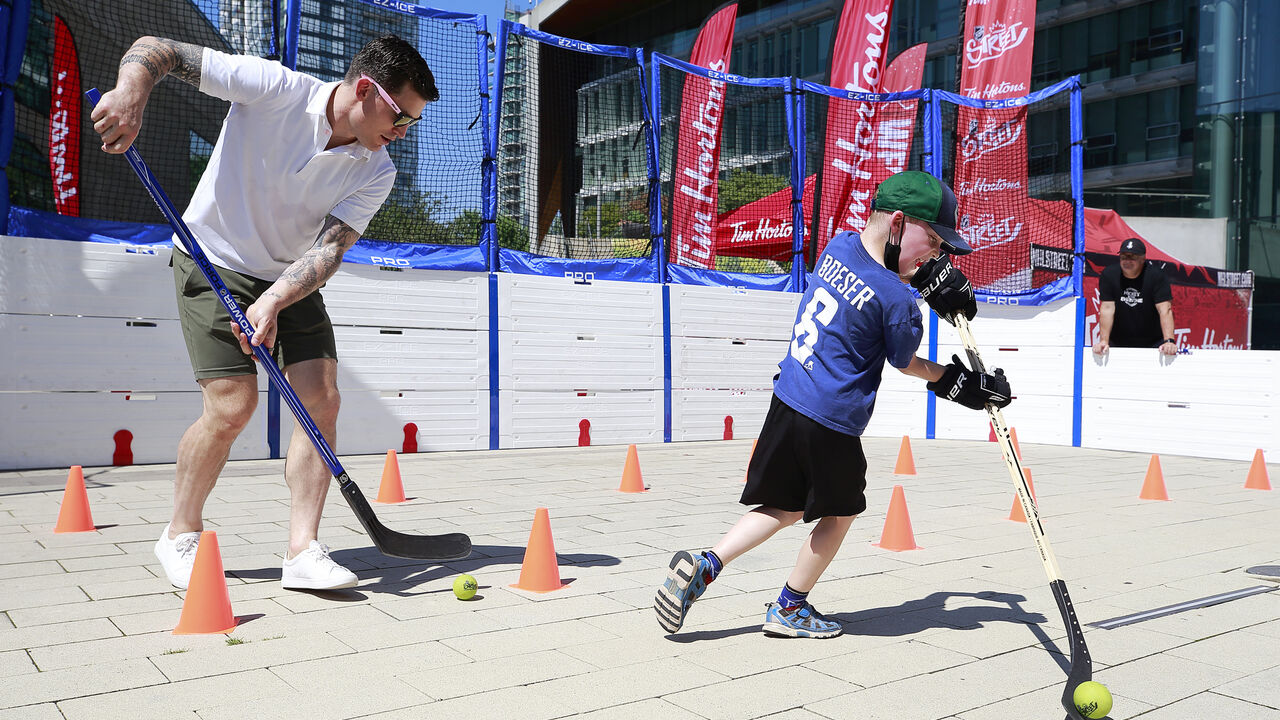 As fans, they want to connect with their favorite athletes, prioritizing personal connections, interactivity, and the ability to shape the narrative surrounding their teams.
That's where social media and video gaming play a significant role. The NBA is ahead of the game in this area. With 40% of the NBA's core fan base under the age of 35, they have a heightened interest in capturing the attention of Gen Z. The league now has over 285 million followers across the major social media platforms. That's more than the other U.S. leagues combined.
And the NBA is encouraging active participation in another way: by acknowledging Gen Z's desire to align with brands, athletes, and teams that are representative of their social and environmental beliefs. They've led the charge in empowering athletes to take a stand on important issues and actively contribute to social change. With Gen Z being a highly values-driven cohort, this is essential to connecting with the younger crowd.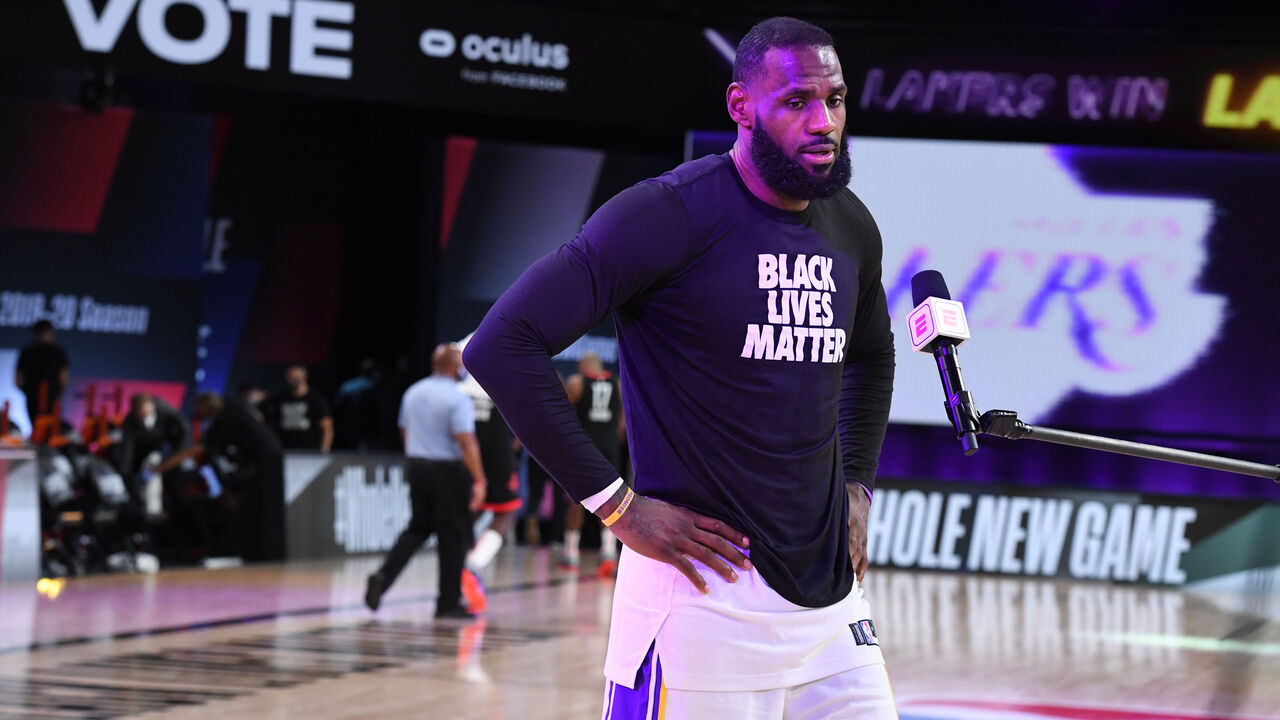 Lali Toor, whose network of South Asian hockey players, Apna Hockey, hosts regular hockey camps for young athletes across North America, sees this first hand with the kids he works with.
"The kids, and even the parents, gravitate toward sports that are accessible, yes, but also those that have outspoken leaders," he said. "When you look at the NBA and you look at leaders like LeBron James, him and his team want to grow the game, they want to make sure that there's no barriers, no racial barriers. The athletes that are garnering the most attention are the ones that embody another aspect of growing the game."
And to Toor's point, the available data seems to support what he's noticing on the ground. Fifty-three percent of the Gen Z respondents to Morning Consult's survey said they were either "avid" or "casual" fans of the NFL. The NBA came in second with 47% saying the same thing, next was college football at 41%, then MLB at 35%, college basketball 34%, and esports at 33%. The NHL was only above MLS with 25% of Gen Z respondents saying they were avid or casual fans - MLS earned 16% of the audience.
While some athletes might not feel comfortable leaning into their personality to promote the game, Toor says leagues and teams can do some of the heavy lifting here. He's been working with some NHL teams to facilitate cultural nights focused on bringing more fans into the arena. "I see multi-generational families coming out to these nights, which is the key thing," he explained. "You see elders come with their kids, and their grandkids."
Morning Consult data confirms these nights are a big win with Gen Z. While only 23% of Baby Boomers surveyed said they had interest in attending a team's cultural night, 69% of Gen Zers said they did. With only one in two Gen Zers having attended a live sporting event, this could be a crucial strategy to get them out to games and build their fandom.
And Gen Z is causing one more shift on the horizon - not merely how we consume sports, but what sports we consume.
For decades, football has been the seemingly unshakeable fan favorite among North American sports fans. But that could start changing. The same Kantar survey above found that today, while 42% of all sports fans follow the NBA, a majority of Gen Zers - 58% - follow it. And it's not just the NBA they like. They'll watch college hoops, too. While 35% of general sports fans watch NCAA men's basketball, 41% of Gen Zers do.
"I firmly believe that NFL football will remain the top sport in the States for years to come. But, with that said, basketball is certainly growing in popularity," Burns said.
In Burns' eyes, a lot of that has to do with online presence. "Basketball in general is sort of a perfect sport, when it comes to social and digital and highlights," he explained. The NBA has leaned into what Burns called the "game after the game."
"The players in the league are so active on social (media). And there are so many storylines that come through that are not limited to what's going on with the game itself," he said, citing as an example The Draymond Green Show, hosted by the current power forward for the Golden State Warriors. He contrasted that with the NHL. "In hockey, I don't even know if that would occur. I feel like that would be so taboo," he said.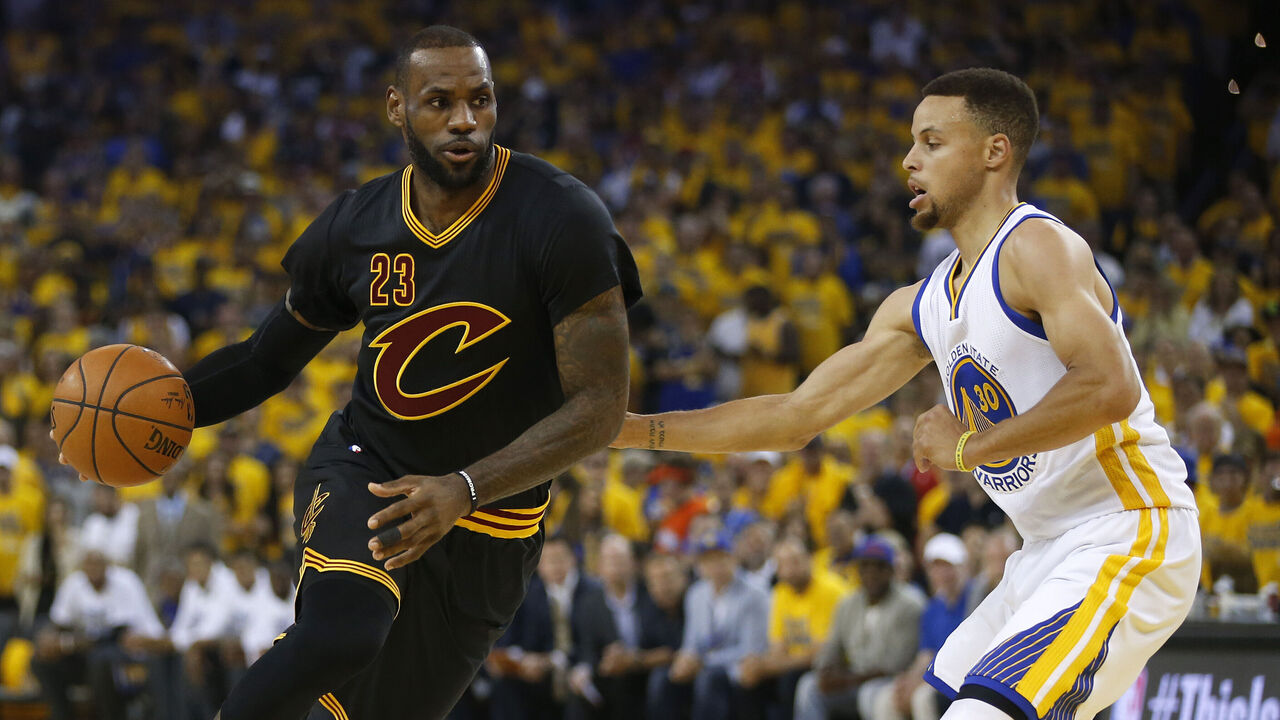 Basketball stars also figure highest amongst Gen Z's favorite athletes. Morning Consult data shows LeBron James and Steph Curry are tied for favorite athletes in Gen Z's eyes, both with net favorability ratings of 41. And NBA stars made up six of the athletes on the list's top 10.
Gen Z is the first generation to never know a life without the internet and most can barely remember a time before smartphones. They're doing things differently, and the changes they're creating are already disrupting the landscape of pro sports as we know it.
Jolene Latimer is a video producer and feature writer at theScore