How sports and athletes carved out a place in TV's new golden age
Julian Catalfo / theScore
When Kelly Slater officially missed the midseason cut on the World Surf League tour last week in Margaret River, Australia, it seemed to signal the end of an era. The 51-year-old has dominated the sport's headlines since the early 1990s when he earned his first of 10 world championships, becoming a household name in the process.
But even legends have a shelf life, and as Slater edges closer to retirement, the question begins to form: Who will be the next breakout surfing star whose story captures the hearts and minds of the masses? It's part of a never-ending cycle of reinvention that successful sports organizations must navigate to remain successful or attract new audiences.
If surfing follows a recent trend, you'll likely find this next superstar through a docuseries. From Ryan Reynolds' and Rob McElhenney's "Welcome to Wrexham" to Formula 1's "Drive to Survive," leagues, teams, and sports of all sizes are producing documentaries they hope will reach old and new fans in a crowded and increasingly fractured media landscape.
"If there's competition, that means there's characters," said India Wright, a six-time Emmy-nominated producer and director for NFL Media.
Surfing is no different. In 2022, the World Surf League released the first season of its show "Make or Break" on AppleTV+, following that up with a second iteration this February that featured Slater in its season premiere. "Make or Break exposes a much larger and more diverse crowd to surfing than has probably ever seen it before," Slater said from a WSL tour stop in Portugal in March.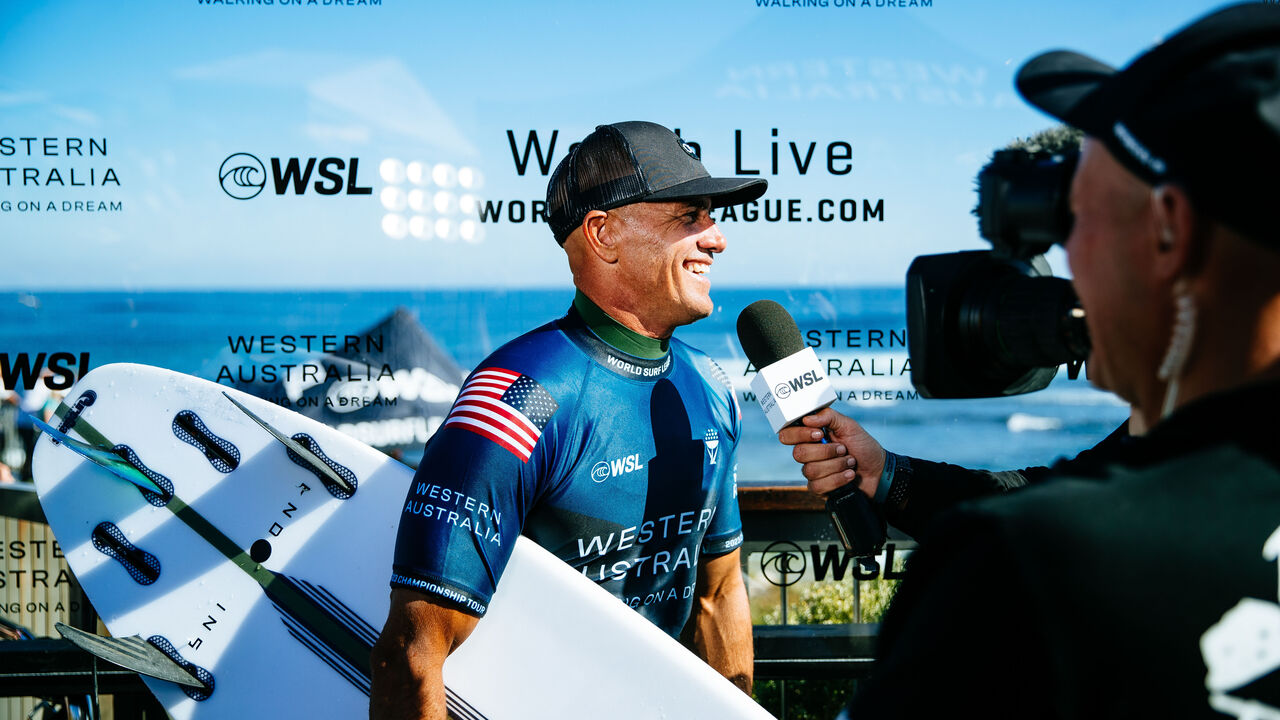 "Obviously a lot of people on vacation, traveling around the world, ending up in Hawaii, have all tried surfing and have seen it but don't know it intimately," he said. For years, event broadcasts have been the go-to method for delivering a sport to fans. But that format offers limited time to develop characters and storylines. For a sport like surfing, with broad cultural appeal but a niche fan base devoted to following its competition calendar, that drama is essential.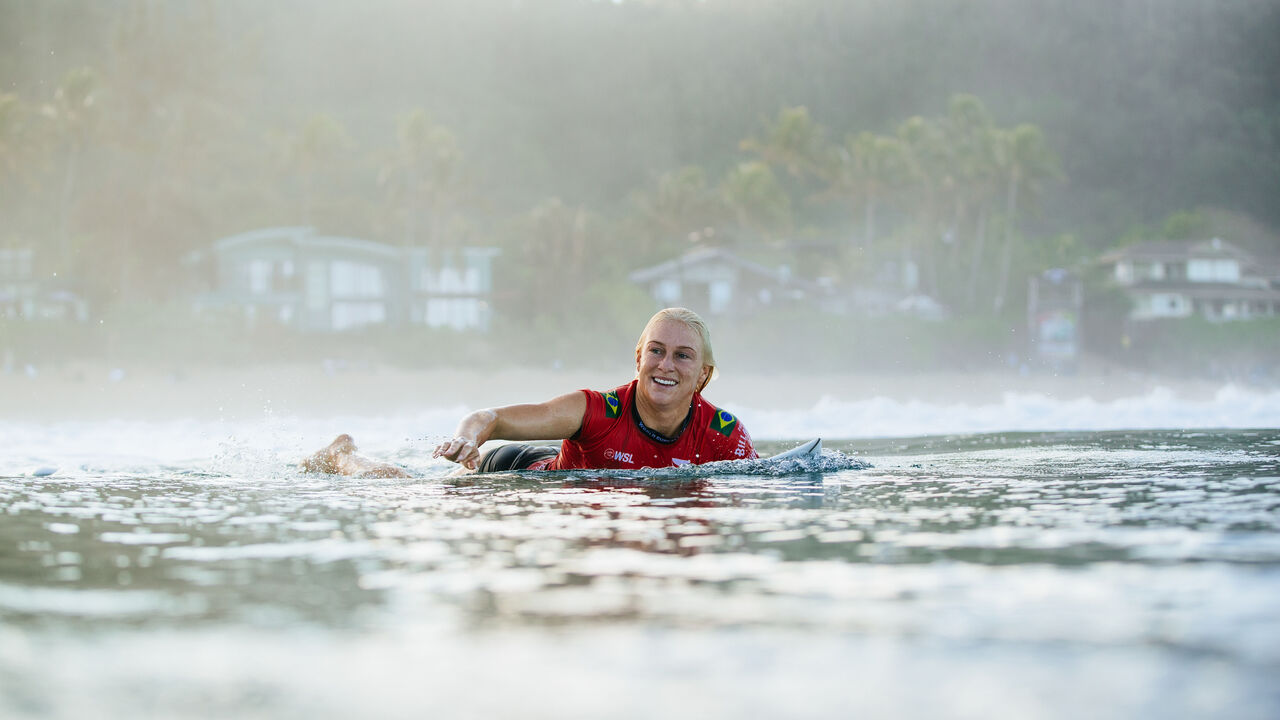 "There are so many variable aspects to surfing that I think people just don't understand how one little tiny decision in the heat can totally change your career," said Tatiana Weston-Webb, who is featured in the series. "Once you start watching it, you see how beautiful the places are that we go and how shocking certain waves can be. … There are certain waves that can ruin you for life if you make one wrong decision."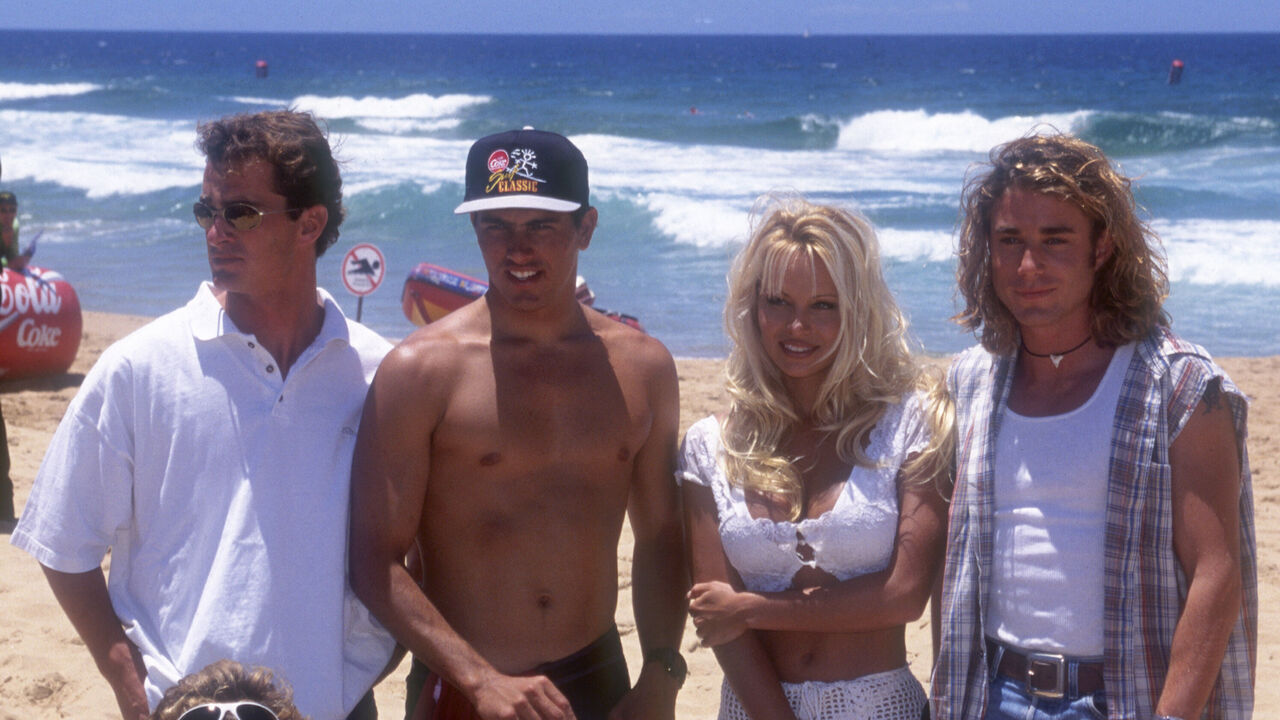 Slater has helped put surfing on the map since the early 1990s when he paired his sporting career with acting as a Season 3 regular on "Baywatch." But sports like surfing are always looking to hook more fans.
That's where the human interest element comes in, and that's what makes today's slate of sports documentaries so binge-worthy. "What all of these docuseries do is they take the characters of the sports and they deepen the human connection, and the authenticity of who they are, in a way that you can't do in a live broadcast," said Erik Logan, CEO of the WSL and executive producer of "Make or Break."
It's the same technique applied in NBC's Olympic broadcasts, known for going heavy on personality to compensate for many fans' lack of deep knowledge or interest in the nuts and bolts of a particular sport. "With the Olympics, you didn't really know much about gymnastics, or volleyball, but you loved the stories," said Jeff Fellenzer, a professor of professional practice at the University of Southern California who teaches on sports, media and business.
Just like those moments in each Winter Olympic Games when you become obsessed with the sweeping technique of your country's curling team, a docuseries can facilitate an audience's investment in a sport. "You start to follow a series and you become attached to different characters and personalities," Fellenzer said. "I think it's actually a great way to develop new stars."
Competition broadcasts appeal to hardcore fans, but as Fellenzer said of a show like the PGA TOUR's "Full Swing": "I think most people would rather be entertained by stories about golf with a little bit of golf mixed in."
Successfully pulling off a hit sports docuseries isn't as easy as it looks. "A documentary, by its very definition, implies behind the scenes. Whatever your subject is, it really fuels the sports fan's appetite for finding out what happens in places we can't normally go," Fellenzer said. Getting that access is where documentaries either succeed or fail.
"Access allows you to have an active storyline," said Wright. "That's what makes all of these shows exciting right now. When you have an active storyline, it's so naturally compelling because you don't know how it's going to end."
In Wright's role at NFL 360, her team searches for these active storylines. She gave the example of its recent documentary on the Ukrainian League of American Football that follows amateur athletes turned soldiers on the Ukrainian frontlines. Two of the film's subjects died over the course of the documentary's filming.
"It left an imprint on us forever," she said. "Access just provides you a level of intimacy and twists and turns that you can't even account for because you're following it as it unfolds."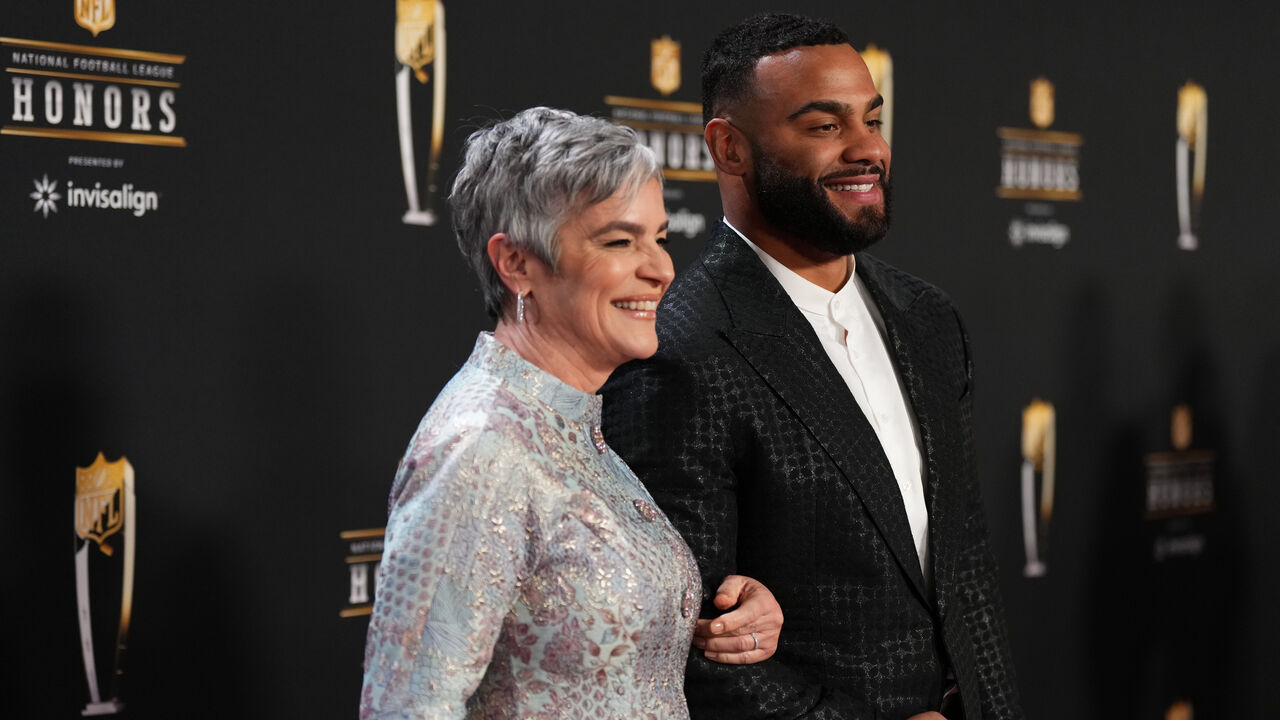 She also cites an NFL 360 film featuring Solomon Thomas, the defensive tackle for the New York Jets who has been open about his struggles with suicidal thoughts after his sister's death by suicide in 2018 while he was playing for the San Francisco 49ers. "(The story) had been mentioned and discussed before, but there were layers to it that had not been done. And one of those big layers was when they released her ashes in Australia where they grew up," Wright said.
Her team eventually put out a short film charting Thomas' healing journey.
Whether it's to highlight an important cause or grow their career, athletes are parlaying the brighter spotlight provided by a filmmaker's cinematic view of their lives into new opportunities.
"(TV shows) are a different audience than what I normally have," said Anastasia Ashley, who appeared on "The Ultimate Surfer," a reality-style series and a precursor to "Make or Break." "It's definitely a fun thing to add … as part of my overall brand." By allowing the public to get to know her this way, Ashley was able to grow her audience and secure more branded deals to fund her surfing, like a video with electric car company VinFast that she pitched and produced herself.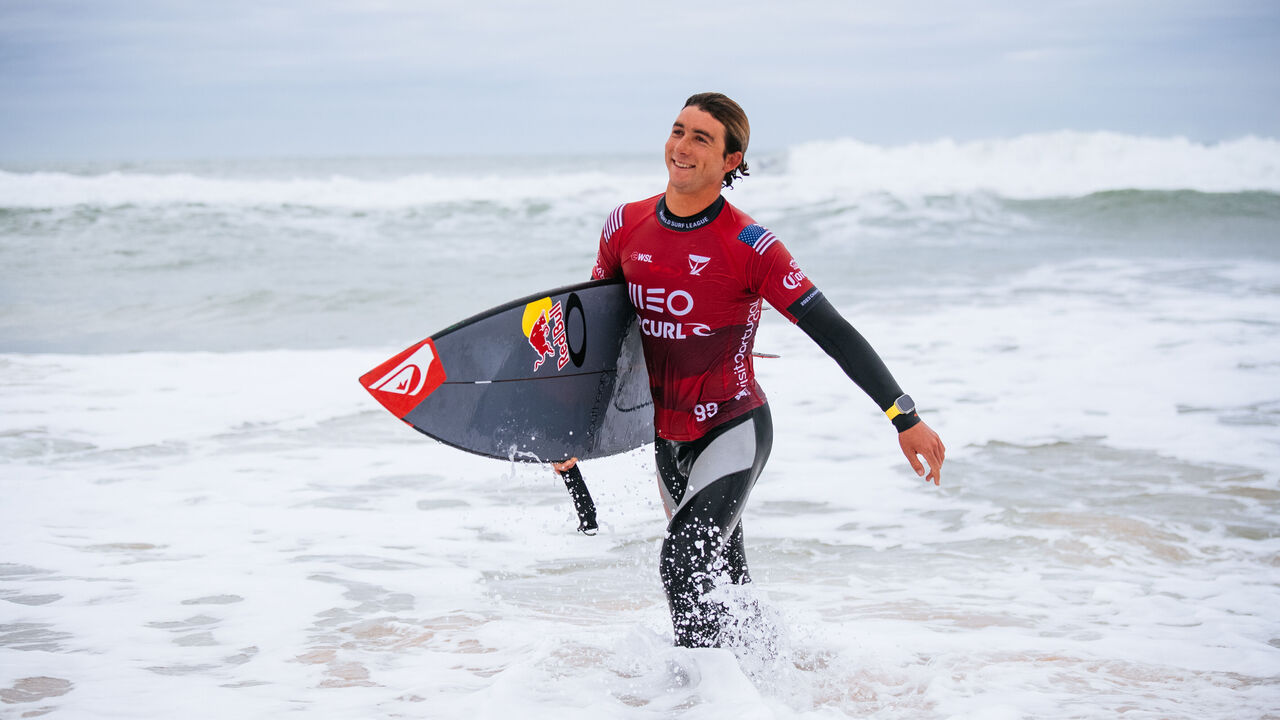 Griffin Colapinto, another WSL World Tour pro, also hopes "Make or Break" is a stepping stone to bigger things. In addition to building his brand, the Huntington Beach, California, native has an eye on the Olympics, which will be in his backyard five years from now. If his performance keeps climbing and fans keep learning his story, the stars could align for him. "I guess if all goes to plan, I'll be in that position," he said. "That'd be pretty nuts."
But while a good story is important, for gamers like Slater, it'll never replace what happens in the water. He received a competitive reprieve when he was granted a wild card to compete in the second half of the WSL season and continue to try to qualify for the 2024 Olympics in Paris. "The show is definitely a larger platform for people to show themselves and be seen around the world," said the surfing legend. "But at the end of the day, you still have to go out in your sport and do good over a long period of time, or do something exceptional to stand out from the crowd."
Jolene Latimer is a feature writer and video producer for theScore.