Opening Day overreactions for every MLB team
We're one day into the interminable slog that is the Major League Baseball season, in which teams play 10 times more than NFL clubs.
In many ways, the result of the game means very little. It's a drop in a bucket. What separates an Opening Day contest from any other matchup in mid-July, for instance?
But in another very real (read: completely artificial) way, it means everything. Fifteen teams are on pace to go 162-0, while the other half are on pace to go winless. Will it shake out that way? Probably (definitely) not. But could it? Maybe! (Absolutely not!).
Let's let the outlandish voice win today. For one day a year, small samples reign supreme. Here's one overreaction for each team: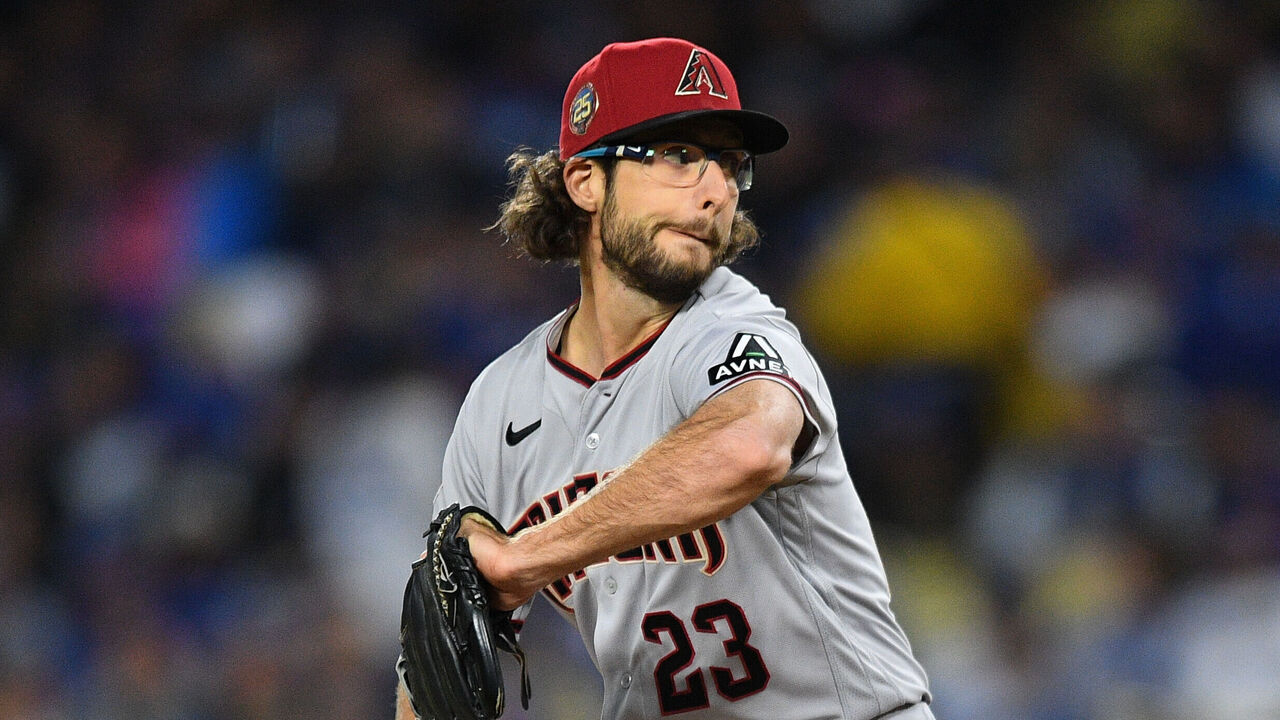 Arizona Diamondbacks: Zac Gallen went on a historic scoreless streak down the stretch of 2022, going six straight outings of at least six innings without allowing a run. But he started the 2023 campaign giving up five runs, which is more than he allowed in all of August. Can someone on the Diamondbacks sneak into Gallen's home and flip the calendars to the second half? Gaslight this guy into thinking it's after the All-Star break.
Atlanta Braves: Two catchers are good, but is there any way to ensure both are DHing? The Braves went with key offseason acquisition Sean Murphy behind the dish to open the campaign. The former Gold Glove winner went 0-for-5. On the other side, fellow catcher Travis d'Arnaud, acting as the designated hitter, played hero by going 4-for-5 with a pair of RBIs and scoring twice.
Baltimore Orioles: Clear space in Cooperstown for Adley Rutschman. The sophomore slugger isn't just the first catcher with five hits on Opening Day since at least 1900; he's also only the second player to reach base in every plate appearance while making at least six trips to the dish in a team's first game of the year. Rutschman joins Bobby Byrne, who accomplished the feat in 1911.
Boston Red Sox: Rename the team the Boston Red Walks. If there's a pitching staff that seemed completely overmatched with the new rules creating a faster pace of play and enticing more action on the bases, it was the Red Sox. Corey Kluber issued by far the fewest walks of any qualified starter last year, with 21 over 164 frames and an MLB-best 1.15 BB/9. So it's puzzling the veteran righty issued four in a start in which the rest of the staff coughed up another five. Even further, the O's freely ran once they reached base, recording five steals. Boston scored nine runs, so the offense might be legit. But the club needs its pitching staff to hold up their side of the bargain - particularly adapting to new rules.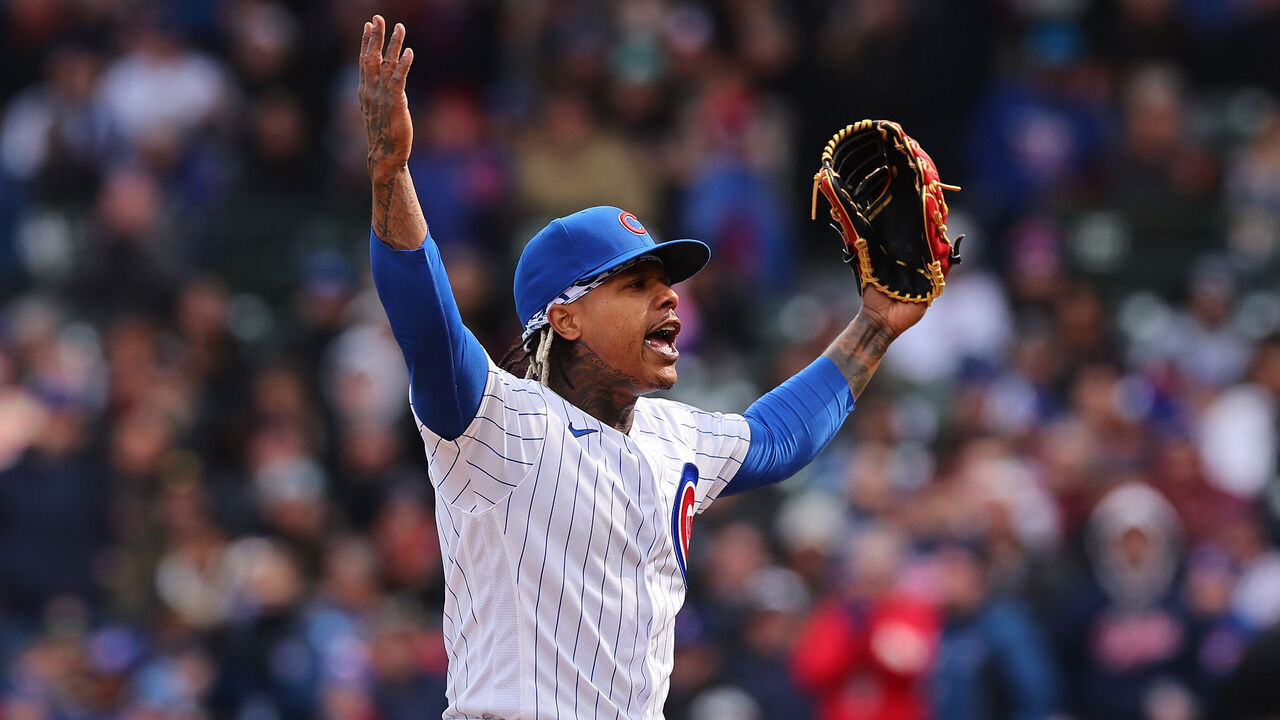 Chicago Cubs: Marcus Stroman became the first pitcher ever to violate the pitch clock, letting it run out and getting penalized in a plate appearance against Christian Yelich. The count moved from 1-2 to 2-2 as a result. Stroman wound up walking Yelich, but the Cubs hurler still made it out of the inning unscathed. The main takeaway here is that Stroman became the first pitcher with an incorrect pitch count. Managing pitcher workloads has become so important over the last couple of decades. Can the pitch clock finally end our incessant focus on an arbitrary 100-pitch threshold for starters?
Chicago White Sox: All of those walks from Dylan Cease were the catcher's fault all along. The right-hander was beyond elite last year, finishing as an AL Cy Young finalist thanks to an absurd 30.4% strikeout rate. The only thing that prevented him from getting first-place votes was his very high 10.4% walk rate. Well, no more, as the White Sox ace racked up 10 Ks and zero walks against the reigning champs in Houston. And it's gotta all be thanks to PitchCom and calling his own pitches with batterymate Yasmani Grandal this time around.
Cincinnati Reds: It's Spencer Steer's NL Rookie of the Year trophy to lose. The unsung freshman hit an Opening Day homer and worked two walks. The 25-year-old was overlooked as a top rookie entering the year, well behind a bunch of other young studs in betting odds, including Francisco Alvarez, who didn't even make the Mets roster. That's some disrespect.
Cleveland Guardians: Andres Gimenez was a fluke. Most of these overreactions only extrapolate over this season. However, it's clear Gimenez's new $106.5-million contract running through 2029 will age like a fine milk. Signing a seven-year deal in the days leading up to Opening Day and then going 0-for-3 against the Mariners? The pressure of a nine-figure pact in big-market Cleveland is weighing on him.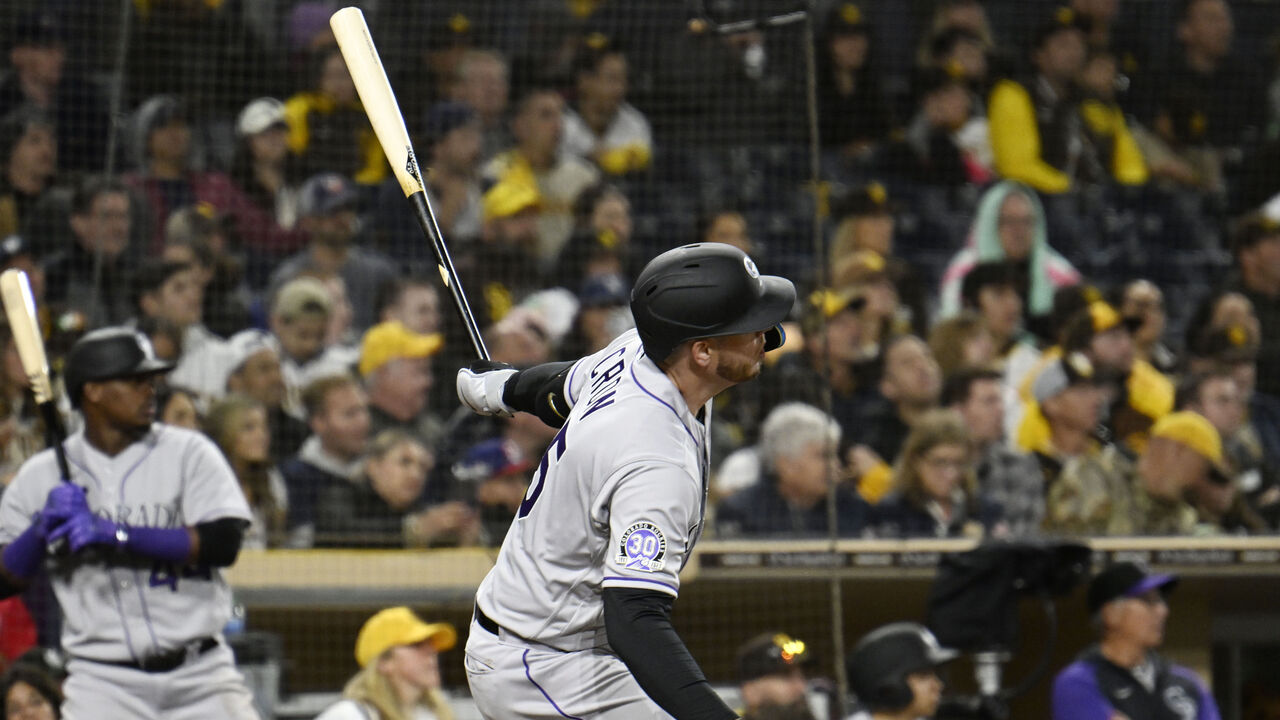 Colorado Rockies: C.J. Cron hasn't even played a home game yet and leads MLB with two homers. I guess somebody told him that Petco Park is 'The Crone Zone.' The math is simple: 324 dingers prorated over a full season. But we're not just prorating this. Cron gets to play half his games at Coors Field, and we have to factor that into our projections. Can he hit 400? Probably still too low. Yeah, 500. And the Rockies will still find a way to lose 90 games.
Detroit Tigers: If there's one team to credibly burn the 0-162 joke on, it's the Tigers. But, more importantly, at least this year, it'll be over quickly. Thanks to the pitch clock, Detroit baseball fans could focus on other things after the team got shut out in a nine-inning game that blissfully took two hours and 14 minutes. So long as the Tigers are averaging under 2 1/2 hours, attending their games might be tolerable.
Houston Astros: The Astros' string of consecutive Opening Day victories ended at 10 - tied for the MLB record - which can mean only one thing: Megan Thee Stallion must be kept away from Minute Maid Park at all costs. Even further, the longest-tenured member of the Astros, Jose Altuve, was around for the team's last Opening Day loss in 2012 but is sidelined to start this season. In his stead, Mauricio Dubon had a rough 0-for-3 at the plate. It's looking bleak for the reigning champs.
Kansas City Royals: Salvador Perez has been named captain just to go down with the ship. The Royals got absolutely diced up by the Twins' pitching staff, looking like a minor-league team. Perez was one of two players (the other being Kyle Isbel) to even end up in the hit column, going 1-for-4. Hey, at least Zack Greinke struck out four en route to 3,000 Ks (he's now 114 away).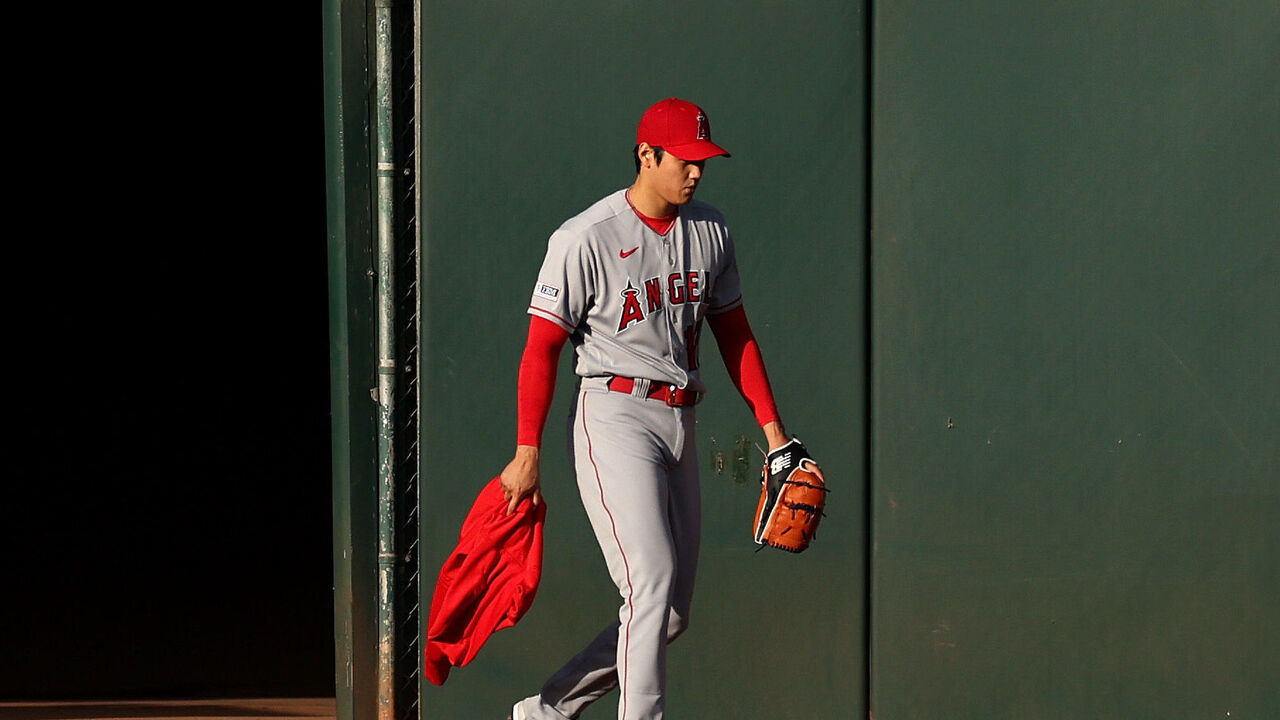 Los Angeles Angels: The Angels remain the God-forsaken Angels. Shohei Ohtani again got Tungsten Arm O'Doyle'd, racking up 10 strikeouts over six shutout innings against a truly hapless Athletics lineup. And, yet, the Halos find themselves under .500 to start the year, making it the first time in MLB history a starting pitcher reached double-digit Ks without allowing any runs on Opening Day and lost. It's not even an overreaction: the Angels are cursed. They have to be. It's as if Arte Moreno signed a deal with the devil that guaranteed a team he owned would have two of the greatest players in history but only so long as the club sucked. That has to be it.
Los Angeles Dodgers: Max Muncy had a rough season in 2022, but he seems to be set for an even worse one this year. The slugger became the second hitter ever with five strikeouts on Opening Day, joining Ron Karkovice, who managed the dubious feat in 1996. It would take a lot - including malpractice by the Dodgers to run him out there every day - but Muncy is on pace for 810 strikeouts. With how the team dominated the league over the past decade, it seems only fair to maintain an offensive black hole in the lineup throughout the year.
Miami Marlins: It turns out converting to one of the most demanding positions in sports might be more difficult than initially expected. Not only did Jazz Chisholm look awful defensively in center field, but the young star also went 0-for-4 at the plate with a pair of strikeouts. After an injury limited him to playing only half the season in 2022, this was supposed to be Chisholm's real coming out party as a legitimate superstar, gracing the cover of MLB The Show. Instead, the Marlins are asking too much of him, and it's showing.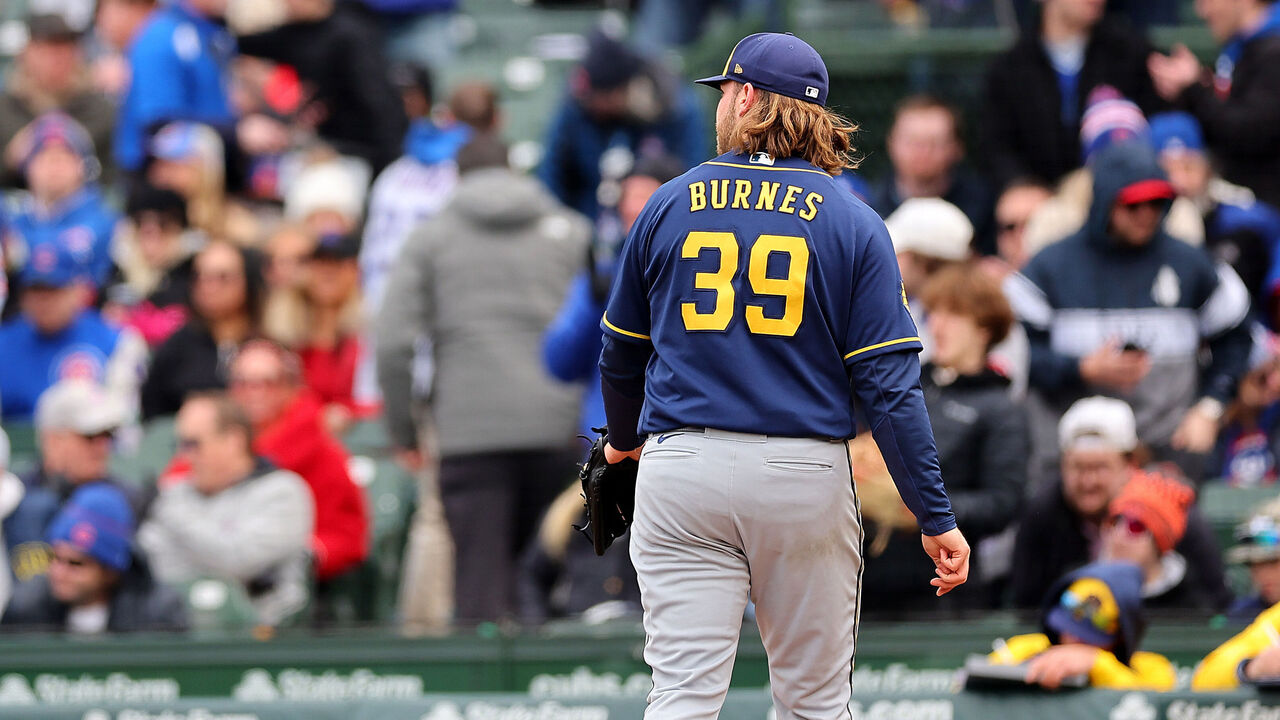 Milwaukee Brewers: Corbin Burnes again cost the Brewers a shot at the postseason. Milwaukee's front office alienated the team's ace this past winter by saying during the arbitration hearing that he was part of the reason the club missed the playoffs last year. Well, the right-hander did little to win over the next group of arbitrators, allowing four runs on four hits and three walks in the loss. Of course, the Brewers also didn't score any runs ... but that's also somehow Burnes' fault!
Minnesota Twins: Minnesota officially won the Pablo Lopez trade. The righty, acquired from the Marlins in exchange for Luis Arraez, struck out eight over 5 1/3 shutout innings in his Twins debut. More importantly, the rebrand is working, as the team is undefeated with its now "North Star M" logo. Meet the new Twins, a true juggernaut.
New York Mets: Who needs Edwin Diaz anyways? After Max Scherzer worked a bare-bones quality start (allowing three runs over six innings), Buck Showalter entrusted the lead to the bullpen. Without Diaz, who was injured in the World Baseball Classic, a trio of relievers (Drew Smith, Brooks Raley, and David Robertson) completed three clean innings, combining to allow one hit while racking up six strikeouts. According to George Santos, even he had an immaculate inning for the Mets in relief.
New York Yankees: If you're one of those people who didn't think Aaron Judge could hit 60 homers again, you better repent. He's clearly following up his AL record by breaking the MLB mark with 74 homers. But that's not even the huge overreaction. The big one is Gerrit Cole finally making good on his Cy Young promise and racking up 11 strikeouts over six innings. If he keeps up that pace and tosses a modest 200 innings, that's 366 Ks - the most in a single season since 2001 Randy Johnson. Book it.
Oakland Athletics: What a debut from Drew Cacciatore, knocking in the winning run on Opening Day for the A's. And it was a strong start to the campaign for Dustin Romo, earning the win in relief with a clean inning and one strikeout. Actually, neither player exists. You likely had no idea they were made-up names, and no one knows how the A's won this game against literal Shohei Ohtani, Mike Trout, and the rest of the Angels.
Philadelphia Phillies: The Phillies need to avoid the state of Texas. The club lost the World Series to the Astros mere months ago and then started the 2023 campaign against the Rangers, coughing up nine runs in a single inning in the opener. Put the Lone Star State as a no-visit zone for the Phils.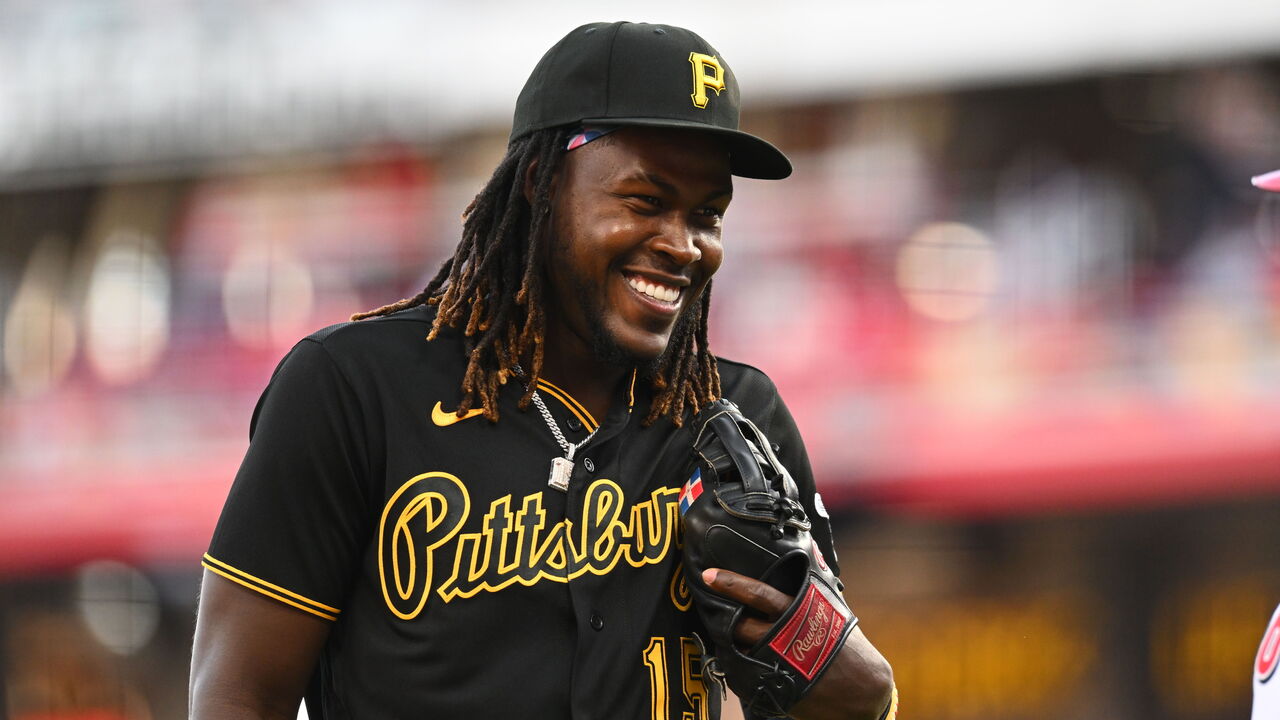 Pittsburgh Pirates: It's the year of Oneil Cruz. He's been a deeply flawed player because of all of those whiffs. But the lanky shortstop worked two walks and turned on a 101-mph pitch from Reds starter Hunter Greene for a 425-foot blast. Baseball needs more players like Cruz, especially if he's ready to cut the strikeouts and launch more Cruz missiles this year.
San Diego Padres: It's time to start the rebuild. Deep-pocketed owner Peter Seidler tried his best to compete in the NL West, throwing wads of cash at Xander Bogaerts this offseason while also handing out lucrative extensions to Manny Machado and Yu Darvish. But this won't work if the Padres aren't going to beat the Rockies. Sell off what you can while it's still worth something, and let's try to assemble a winner in 2033.
San Francisco Giants: Logan Webb currently leads the league in two categories: strikeouts (12) and losses (1). Can the Giants righty manage to keep that going all season? It'll take a lot of discipline, and it seems like facing the Yankees puts you in a unique position to rack up Ks while also coughing up a pair of homers. Webb will have to lose more games than Patrick Corbin, which seems almost impossible.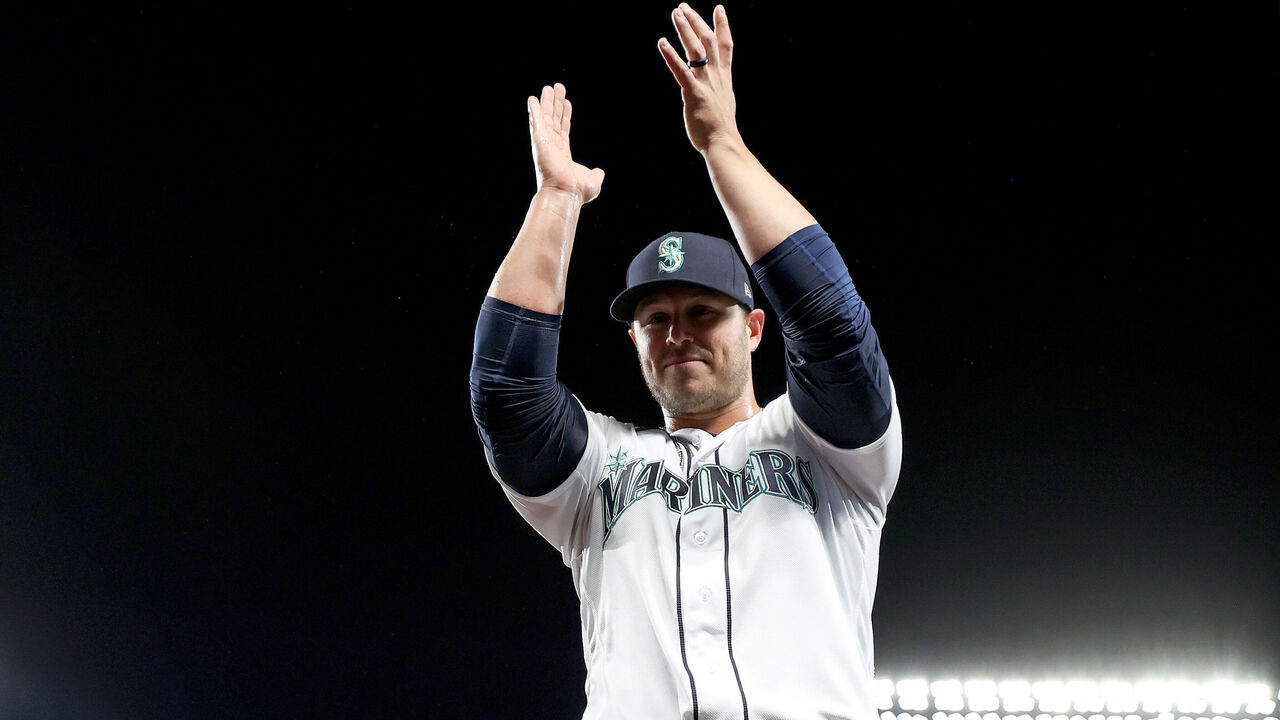 Seattle Mariners: His name should never have been Ty France at all! It should be Go-Ahead France. With the game knotted up 0-0 in the eighth inning and two runners on, the Mariners sent France to the plate against flamethrowing Guardians reliever James Karinchak. France delivered and is seemingly the only reason that game isn't still going, particularly given the Mariners' penchant for playing scoreless games into the 18th inning.
St. Louis Cardinals: This is exactly the team we all expected, right? I mean, there's no overreaction here. This lineup is packed with hitters, and every starter got at least one hit. Makes sense. Meanwhile, the pitching staff left a lot to be desired and got beat around by a Blue Jays team that just kept racking up hits. Toronto didn't even need to put one in the seats, racking up 17 singles and a pair of doubles. The bullpen is maybe supposed to be better than this, but ... this really is the 2023 Cardinals.
Tampa Bay Rays: The post-hype Wander Franco has arrived. The biggest issue with the Rays as a contender heading into this season is that their lineup lacks star power. However, that omits that Franco has been their star in waiting. Some people wrote off the 22-year-old switch-hitting shortstop as merely good and not great. Those folks better atone soon, as Franco is on pace for 162 homers, 162 RBIs, 162 runs scored, and 324 hits. Start prepping the AL MVP speech.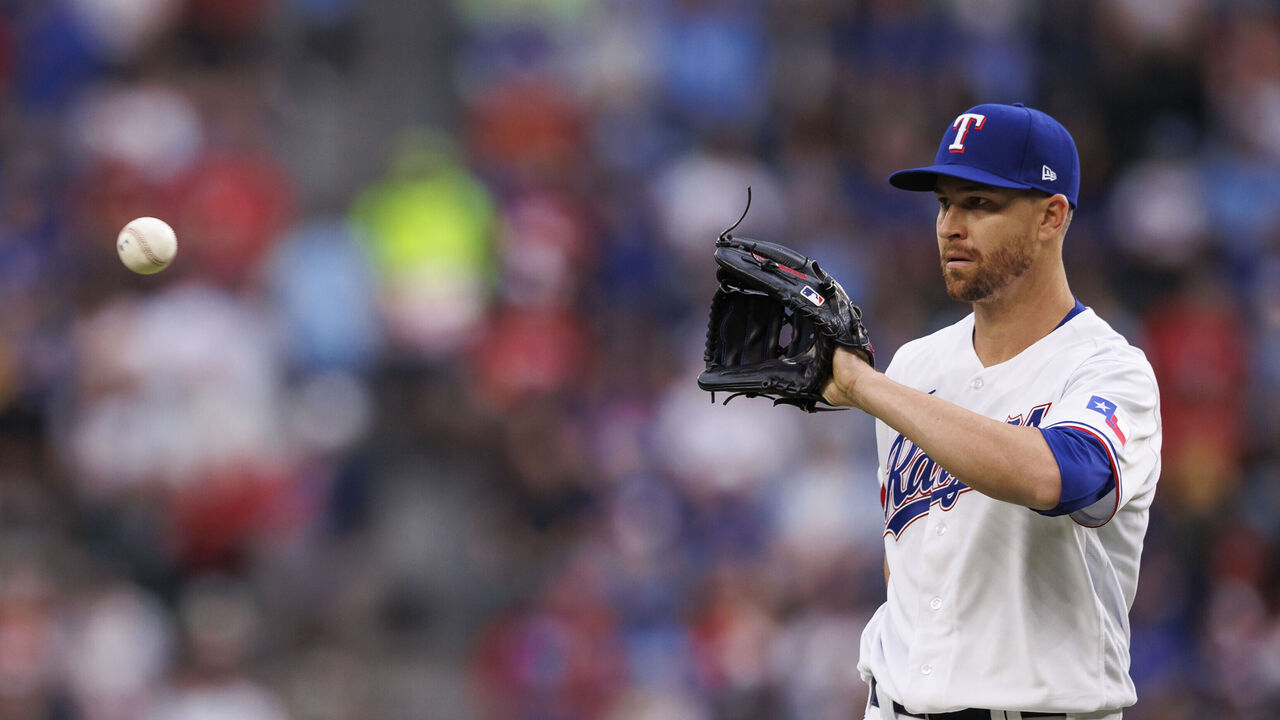 Texas Rangers: Did the team with this offense even need to add to its pitching staff this winter? Jacob deGrom didn't make it out of the fourth inning, and that's certainly not what you want from the veteran ace who you signed for $185 million. He coughed up five runs on six hits over 3 2/3 innings, though he racked up seven strikeouts. None of that mattered, with the offense exploding for nine runs in a single inning to chase Phillies ace Aaron Nola from the contest. And it was a somewhat unsuspecting cast, with Robbie Grossman and Brad Miller hitting dingers. Wait until the top of the order really gets going.
Toronto Blue Jays: It's time for Don Mattingly to manage this team. John Schneider looked totally overmatched during his first Opening Day as manager - particularly in bullpen management. Alek Manoah's first start of fewer than five innings since 2021 left Schneider in a tough spot, but some questionable decisions certainly exacerbated things. First, going to high-leverage Erik Swanson in the fifth inning with two out was too early. Then, Swanson was pulled too soon, turning the ball over with two out in the sixth to Tim Mayza. Mayza, a lefty, recorded no outs and was trusted to face reigning NL MVP Paul Goldschmidt. Later, protecting a late lead with runners on second and third and nobody out, Yimi Garcia pitched to Nolan Arenado, who predictably hit a go-ahead double. The staff surrendered go-ahead runs in the sixth, seventh, and eighth. Thankfully, the Jays won despite these decisions. This team can't tolerate losing winnable games in which it racks up 19 hits.
Bonus overreaction: George Springer is now a slap hitter chasing the batting title. Never mind Springer dingers; it's the season of Springer singles, with all five of his hits on Opening Day putting the outfielder onto first base.
Washington Nationals: It was never about the Nationals picking their most qualified starter when they tabbed Patrick Corbin for the Opening Day gig. It's about giving the veteran lefty as much runway as possible to become the first 20-game loser since 2003. Corbin came tantalizingly close last year, losing 19. Let's see if he can finish the job this time.
Comments
✕
Opening Day overreactions for every MLB team
  Got something to say? Leave a comment below!