HOF takeaways: Rolen and 3rd basemen everywhere finally get their due
Rich Pilling / Getty Images
Scott Rolen was announced Tuesday as the lone player elected to the Hall of Fame on the writers' ballot, sneaking into Cooperstown by five votes. Here are the biggest takeaways from Tuesday's vote.
Yes, Rolen belongs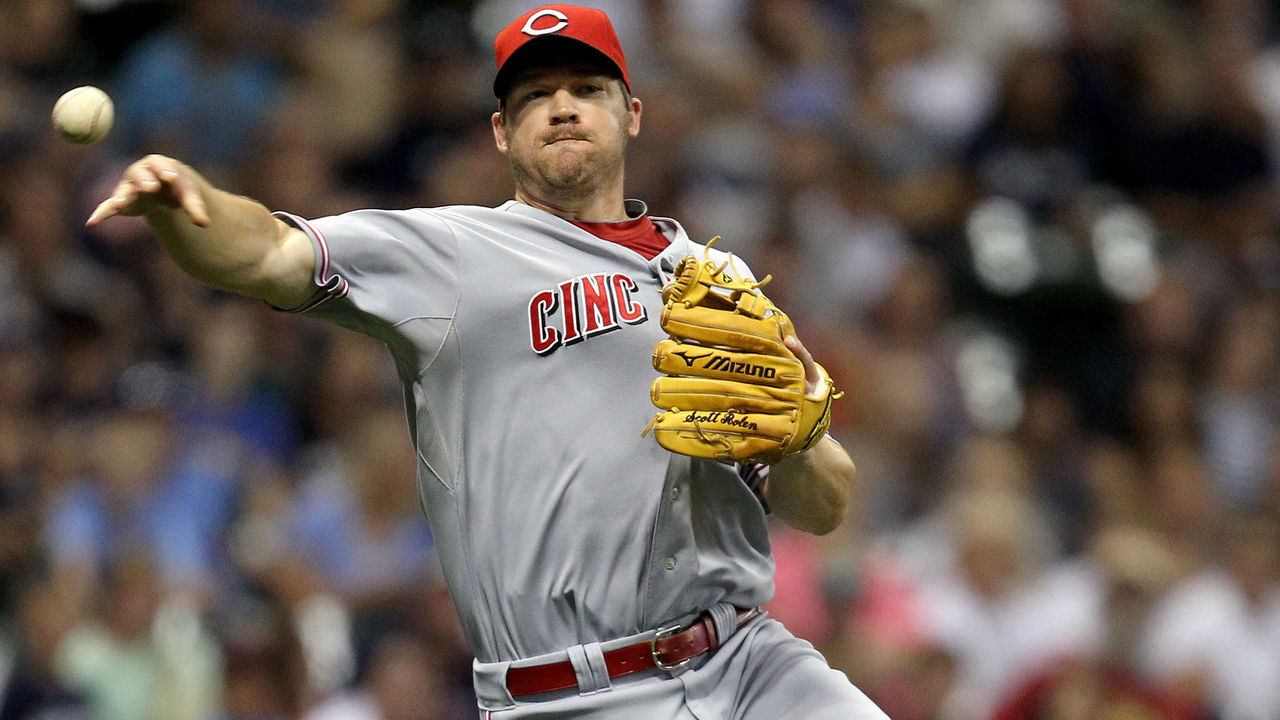 You probably didn't realize it at the time, but when Scott Rolen dug his cleats in at third base, you were watching a Hall of Famer.
Rolen's election will certainly come as a shock to some. He doesn't have the round offensive numbers that are associated with Hall of Fame status, or even his position. He only won one major award and rarely received MVP votes. Yet there he was, for 17 seasons, scooping up anything that came his way at the hot corner with the ease of a Swiffer, en route to a place as one of the greatest third basemen in history - and that's a fact.
By JAWS and WAR, it's of course obvious that Rolen measures up. He's top 10 among third basemen in both categories; everyone ahead of him, save for Adrian Beltre, already has plaques. Much of that value, of course, came from his glove, as he often drew comparisons to the great Brooks Robinson. Rolen's 175 fielding runs, a Baseball Reference statistic that encompasses data from all eras to help properly evaluate defense, place third all time at the hot corner. It's a genuine wonder that he only won eight Gold Gloves.
Rolen was so good at defense that his offensive prowess was overlooked. Here's a look at the top 10 third basemen with at least 7,000 plate appearances, by OPS+:
| Rk. | Player | OPS+ | HOF |
| --- | --- | --- | --- |
| 1 | Mike Schmidt | 148 | Yes |
| 2 | Eddie Mathews | 143 | Yes |
| 3 | Chipper Jones | 141 | Yes |
| 4 | George Brett | 135 | Yes |
| 5 | Wade Boggs | 131 | Yes |
| 6 | Ron Santo | 125 | Yes |
| 7 | Bob Elliott | 124 | No |
| 8 | Bill Madlock | 123 | No |
| 9 | Scott Rolen | 122 | Yes |
| 10 | Ron Cey | 121 | No |
Not bad company for a guy who was apparently all glove.
Rolen never led in a major category, but he was a consistently solid offensive threat whose numbers might have been better if not for several bad-luck injuries that cut into some of his seasons. His strikeout totals decreased as his career went along, with his K rate dropping after moving to the Cardinals in 2002. He crossed the 30-homer and 40-double marks three times each, won a Silver Slugger in 2002, and hit .421 in the Cardinals' 2006 World Series triumph.
Between his quiet offensive consistency and occasionally prickly personality that led to clashes with managers and front offices at several stops, it's no wonder he took the longer road to Cooperstown. And boy, was it long. Rolen debuted at 10.2% in 2018, now the lowest first-year total for a player elected by the BBWAA, before squeaking across the finish line.
Rolen's election proves that in today's game, Hall of Famers won't always conform to the standards to which we've grown accustomed. The voting bloc is finally waking up to this notion, even if it took them far too long here. Scott Rolen is now right where he belongs, and it's impossible to argue otherwise.
Third basemen, rejoice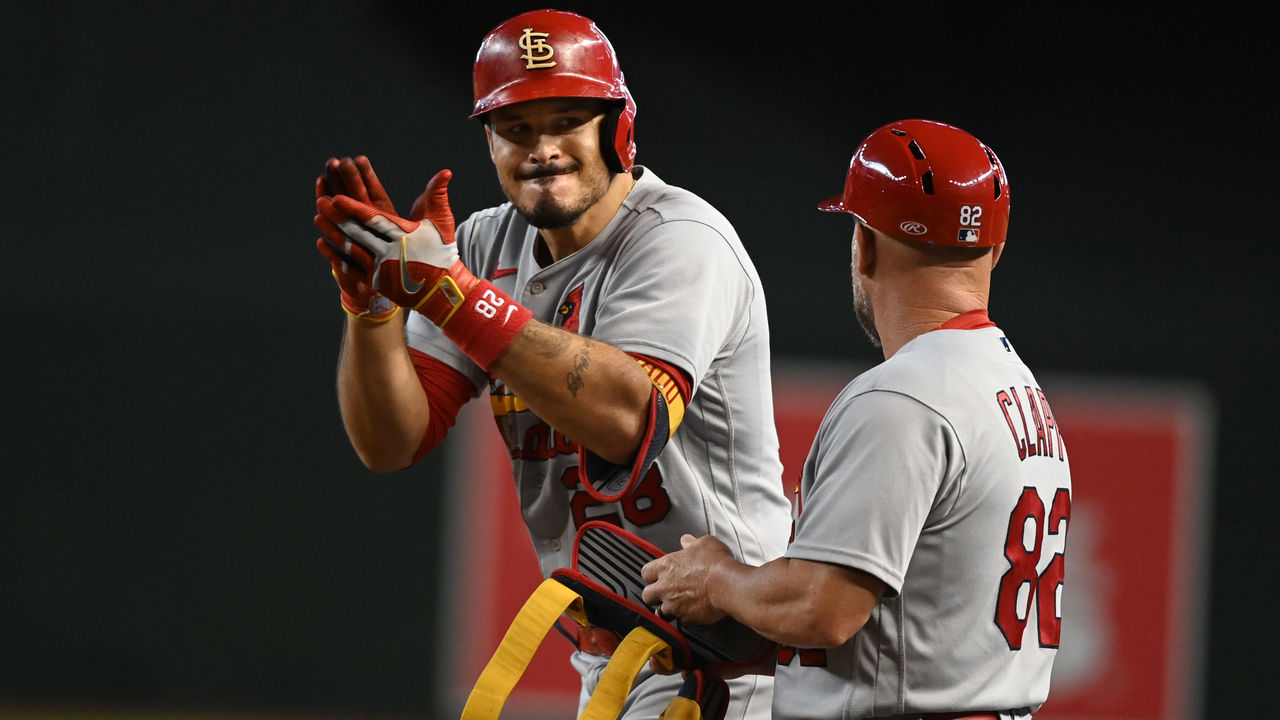 Rolen's election is especially important for his peers at the hot corner, the position with the least representation in Cooperstown (17). It's an odd note for a position that's one of the most important on the field and features plenty of stars. As a result of this imbalance, there are a multitude of household names at third base that have been unjustly overlooked, in some cases for decades.
Between Rolen this year and Adrian Beltre's likely 2024 induction, the door might be opening for the hot corner to finally have its moment. We're currently in a golden age of third basemen, with the likes of Manny Machado and Nolan Arenado - who in many ways is a modern version of Rolen - leading the way. Evan Longoria quietly passed the 50-WAR mark (both versions) a long time ago. All of their eventual Hall of Fame cases got a bit of a boost today.
Then there are the past greats like Graig Nettles, Ken Boyer, and Dick Allen, among others. In their day, they were among the standard-bearers at the position, and they continue to measure up on the stat sheet, but Cooperstown has repeatedly snubbed them.
This isn't to say that all of the above are worthy. The Hall of Fame should remain an exclusive club. But it's also fair to have every era and every position be properly represented in the plaque gallery. If Rolen's presence helps give some of his peers a boost long term, the Hall of Fame will be better off.
Was Beltran punished?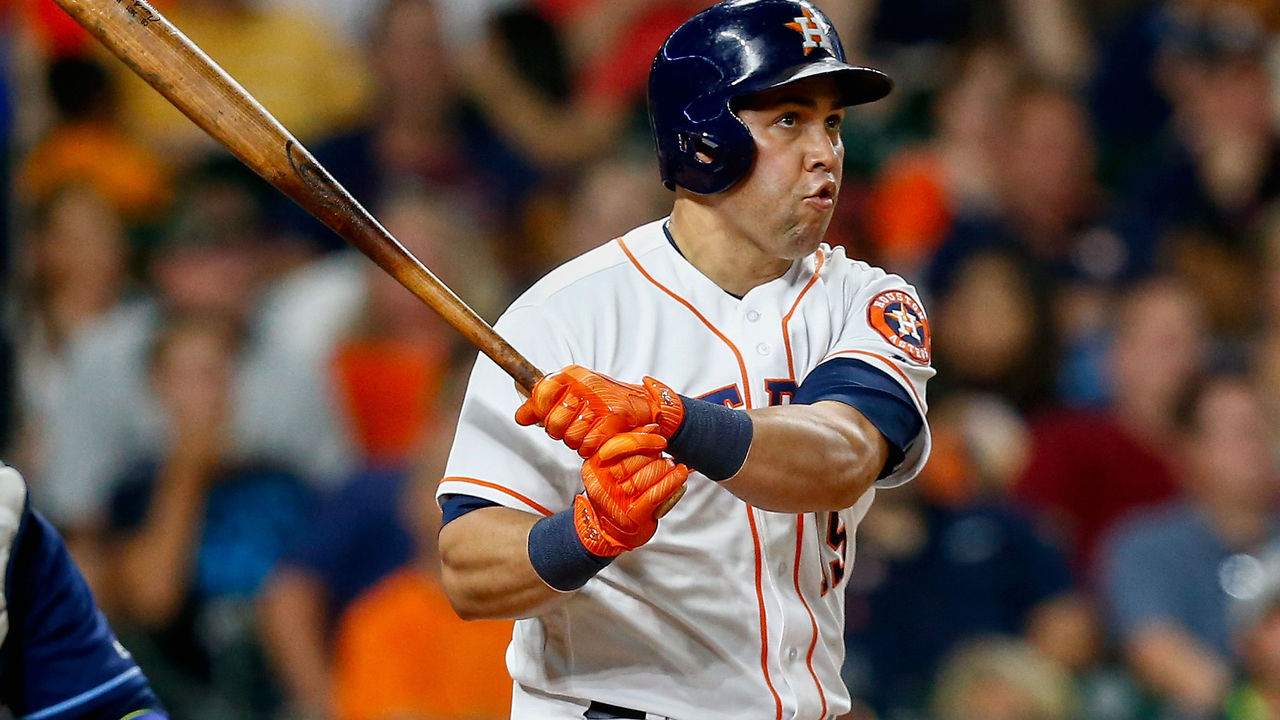 We're used to seeing controversial candidates fail to take off, but Carlos Beltran fared pretty well in his debut, grabbing 46.5% of the vote.
Even if the sign-stealing scandal never happened, Beltran likely wasn't going to make it in on the first ballot. He still needed time to grow, even as the leader of a weak incoming class. But he's also not nearly as controversial as some of the other polarizing candidates in recent memory, and that showed on Tuesday.
Beltran was sitting at 53.6% on Ryan Thibodaux's tracker ahead of the announcement. His drop with private numbers included was not that steep for a controversial candidate. In fact, he's miles ahead of where Barry Bonds, Sammy Sosa, and Alex Rodriguez, among others, clocked in on their first tries.
Beltran might not follow Roberto Alomar's path and fly up to 90% in 2024, but at worst he's now poised to make it within two elections. If this was the "punishment" voters decided to dole out, consider it a slap on the wrist.
Disaster averted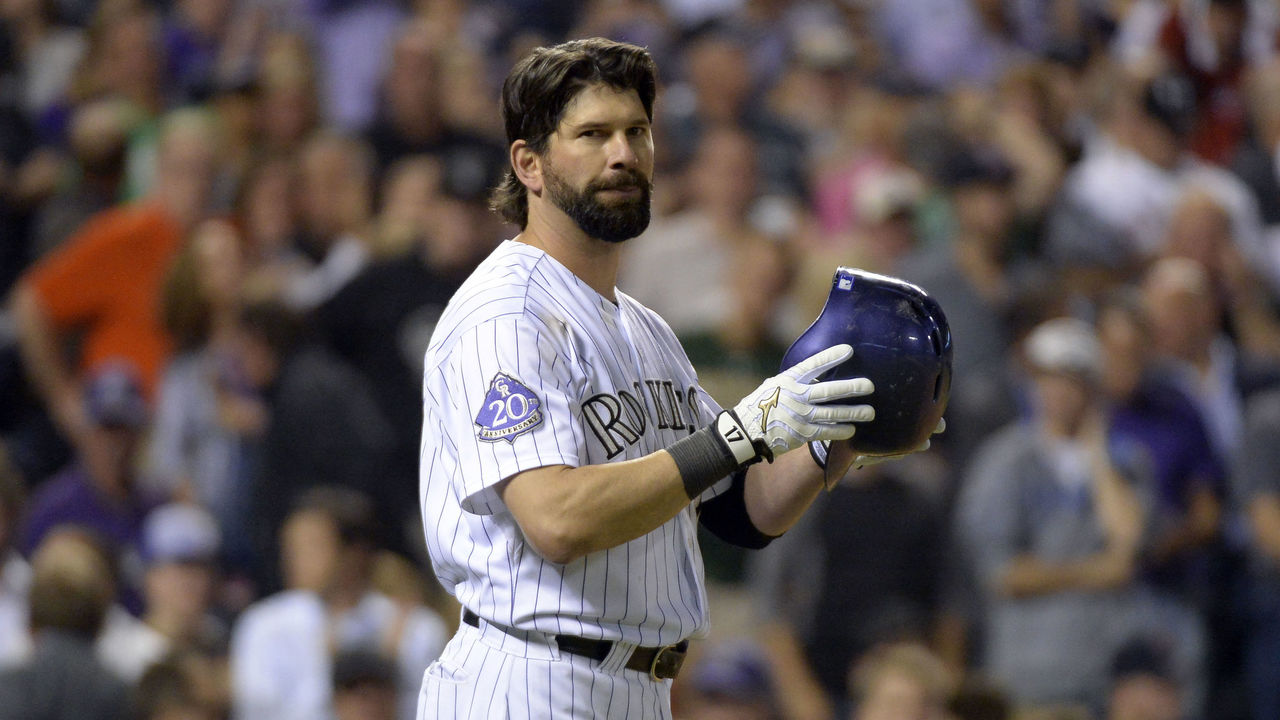 Amid all the celebration of Rolen, let's not lose sight of the fact that his election allowed the Hall of Fame to breathe a gigantic sigh of relief. A second shutout in three years would have been an awful look, and a crisis was averted by only five votes. It just shouldn't have come to that.
This year's thin incoming crop on the heels of the backlog finally clearing up was a perfect chance to get more than just Rolen in. Todd Helton looked to be on the verge of a stunner until the BBWAA fumbled on the 1-yard line again and denied him a plaque by 11 votes. Helton would have looked great on stage alongside another underappreciated modern first baseman in Fred McGriff, but instead he'll have to wait another agonizing year. There was no reason for that to happen given the circumstances.
Other notable takeaways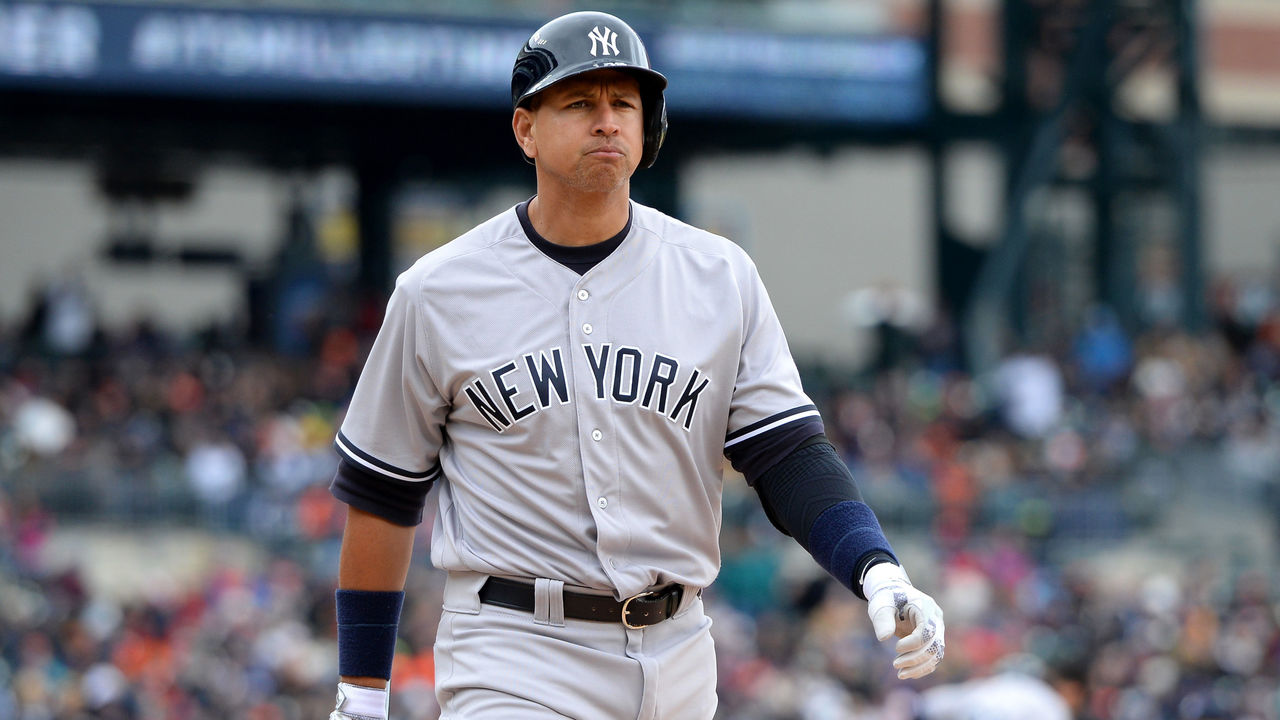 The writers treated Bonds and Roger Clemens far better than Alex Rodriguez, who is going nowhere fast. His vote total jumped by barely 1% this year, to just 35.7%. That's still below where Bonds and Clemens debuted in 2013. It's only been two years, but it feels safe to say it just ain't happening for A-Rod.
Jeff Kent didn't cross 50% in his final turn on the BBWAA ballot, but he did set himself up quite nicely to follow McGriff in via the next Contemporary Era ballot in 2026. Expect him to be a favorite there in three years' time.
Omar Vizquel's support remains steady among private voters, which is hardly surprising. What was shocking is just how different the spread was. Vizquel was barely hanging on to his spot on the tracker following accusations of domestic violence and a lawsuit alleging he sexually harassed a bat boy with autism in 2019, but ended up securing a seventh year on the ballot with ease. Still, his chances of induction - once thought to be a foregone conclusion - have vanished completely.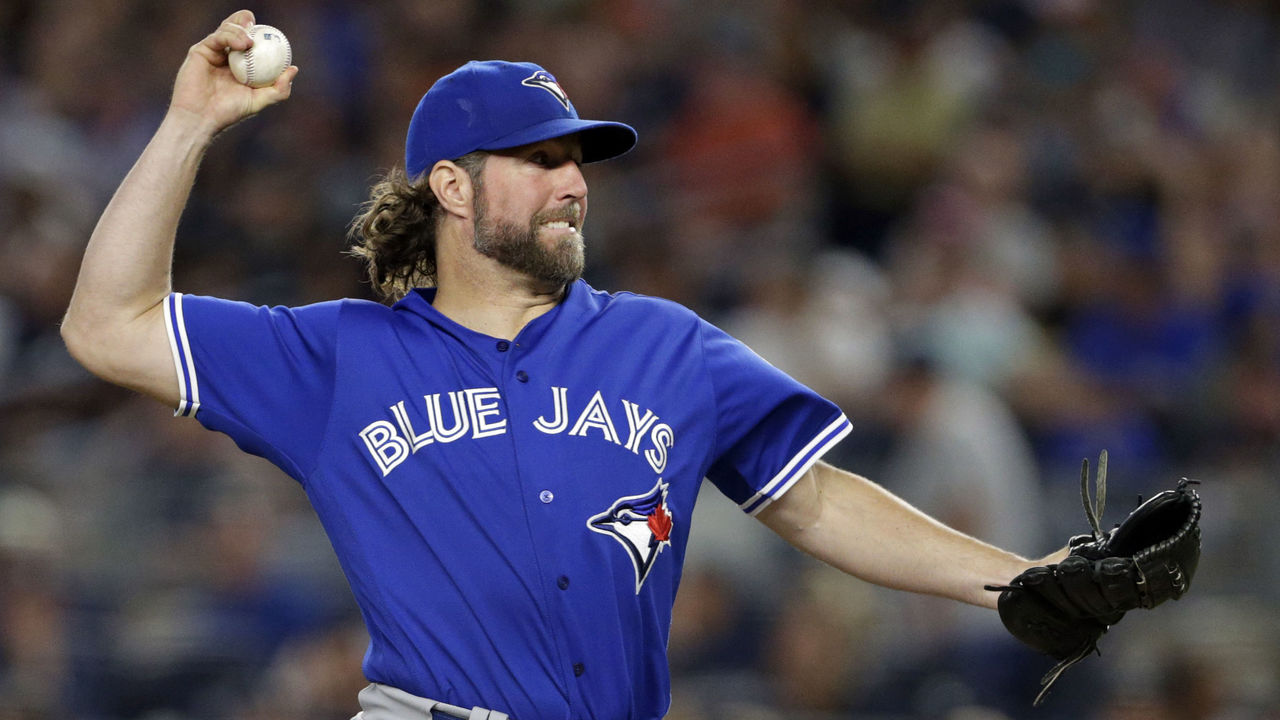 On the one hand, it's a bit silly that Bronson Arroyo, R.A. Dickey, John Lackey, Mike Napoli, and Huston Street received one vote each. But those players and their families can also forever say they earned that one vote. It's a testament to their solid careers, and no one can take that away from them.
Francisco Rodriguez, the only other newcomer with even a puncher's chance at eventual induction, survived for a second year at 10.8%. This was a surprising, but welcome, development. Relievers are so difficult to evaluate properly, and K-Rod did enough on the field to at least warrant further examination. His odds are long at best, but it's good to see that voters are willing to at least study up and properly consider elite relievers.
Comments
✕
HOF takeaways: Rolen and 3rd basemen everywhere finally get their due
  Got something to say? Leave a comment below!