Manoah talks reaching next level, expectations, Teoscar trade
Mark Blinch / Getty Images Sport / Getty Images
We spoke with Toronto Blue Jays ace Alek Manoah to chat about the success he's experienced early in his career, how he plans to evolve as a pitcher, what the team needs to do to win a World Series, and his thoughts on the Teoscar Hernandez deal.
theScore: You're coming off a season in which you finished third in AL Cy Young voting. What was it like being a finalist?
That's not exactly why we play the game. We play to win games and represent our country the right way. We love doing it with our teammates and enjoying the moments with the fans. Sometimes you set out certain goals during the season that allow you to help the team. Just being able to get some of that recognition and just to be able to be part of that conversation for the award is a huge blessing. It shows the work I've put in during the offseason and during the season. I've set a lot of goals to help this team. I think I was able to accomplish some of those, and that's what helped me be in this position.
theScore: This was the first full season of your MLB career. What is it like to have immediate success?
I think it's pretty amazing. I definitely wouldn't be able to do it without everyone that's helped me get to this position and continues to help and support me every single day. God guided me every day to help me get better. ... I definitely don't want to take (the early success) for granted and just appreciate every moment. I just want to continue to work hard and push forward because I understand that this game isn't easy. So many people just strive to be able to put a career together (and) to be able to survive in this league for a good amount of years. Having some success early on, I think it's a foundation to build off of.
theScore: With so much early success, how are you planning to take your game to the next level?
I think the biggest thing that's going to continue to help my game get to the next level is playing with that chip on my shoulder. As a team, we didn't reach what we wanted to reach last year. I definitely think everybody is going to do everything they can to want to go further and do more than what we did last year. ... I think by eliminating some walks and hit-by-pitches, I will be able to keep my pitch count lower and go deeper into games to save our bullpen more. I just want to continue to command every quadrant of the zone with all my pitches and continue to build confidence in my changeup.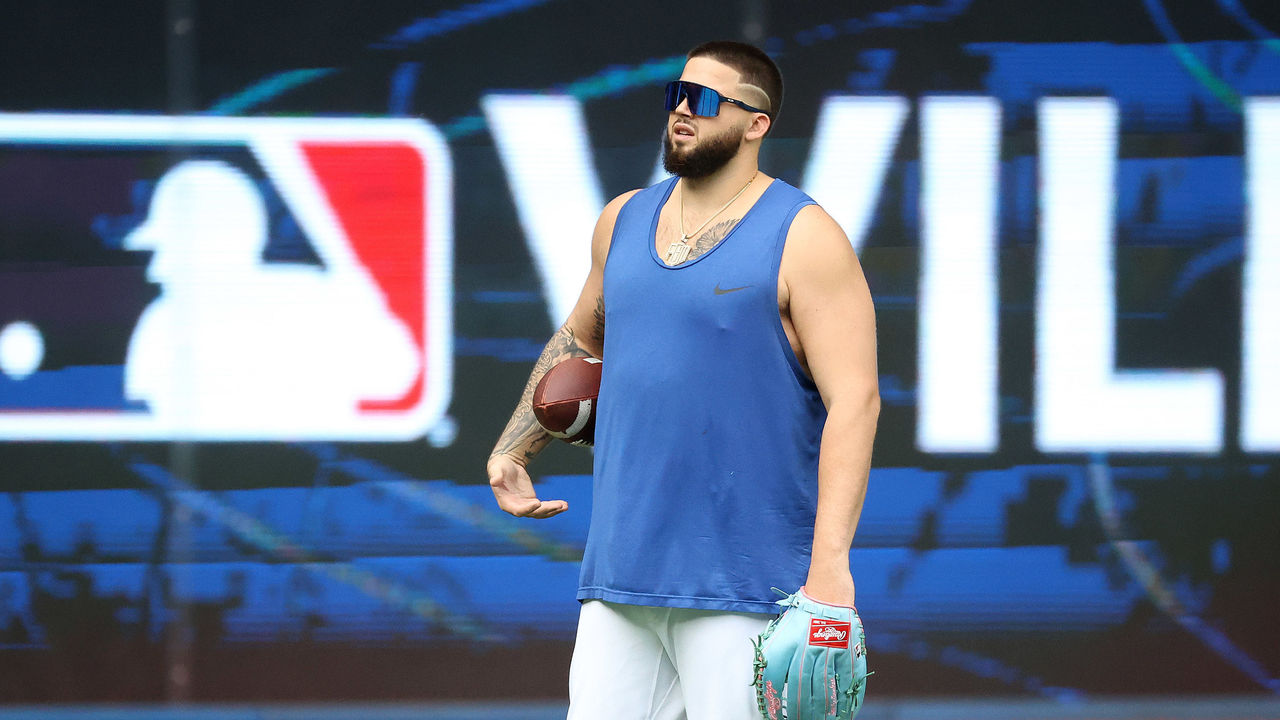 theScore: The Blue Jays made it back to the postseason in 2022. What was it like making the playoffs for the first time in your career?
I thought it was one of the best experiences of my entire life. I think especially after the COVID year with no baseball in Canada, and then in 2021, we were only in Toronto for two months of the season. For the first full season with baseball back in Canada, (we were) able to bring playoff baseball back to the city and back to the country. It was an atmosphere like no other. It didn't finish off like the way we wanted, but a good taste going into next year.
theScore: What did you take away from that playoff series loss to the Mariners?
They are obviously a really young and talented team. There's definitely no excuses. They came out and took care of business both days. ... I'm looking forward to competing against those guys, (and) those future matchups against them.
theScore: Teoscar Hernandez was traded to the Mariners last month. How will the team fill the hole he leaves on and off the field?
I obviously loved playing with Teo. He brought great positivity each and every day. He had that great smile that everybody loved and hit the ball really well. The more you play this game - and the more you are around it - you continue to learn that there's a business aspect as well. I wish him nothing but the best moving forward with his new team.
I think our team has the ability, and the front office has shown how much they care about winning. They are willing to go out there to sign free agents and continue to put the best product out there on the field. I definitely have trust in them and the pieces they were able to bring back from the (Hernandez) trade. ... If we continue to do our part and reach our full potential, we will definitely be able to fill that void.
theScore: What do you think the Blue Jays need to do to take that next step?
The biggest thing about last year is that we never really reached our full potential. I don't think there was ever really a point in the season where our offense, defense, and pitching (were) all clicking at once. There were points in the season where our offense was carrying us. There were some points where it was our starting pitching and bullpen. And there were some points where our defense was spectacular. (However,) some of the other areas were lacking when one of those was going so well.
I think that we do have the potential when we put it all together. We can go on big runs. ... Win 17 out of 20 and go on runs where people are like, "That's the best team in baseball right now." I don't think we ever did that last year. Moving to next year, just being able to work super hard and build that chemistry on the field ... (we'll) just go out there and try to put it all together every day.
theScore: Do you think the team is good enough right now to win the World Series?
We went into spring training last season thinking we can do this thing. ... Like I said before, we didn't even reach our full potential, but we were able to play in a playoff series and host that wild-card series. ... I wouldn't take anybody else except for the guys in that locker room.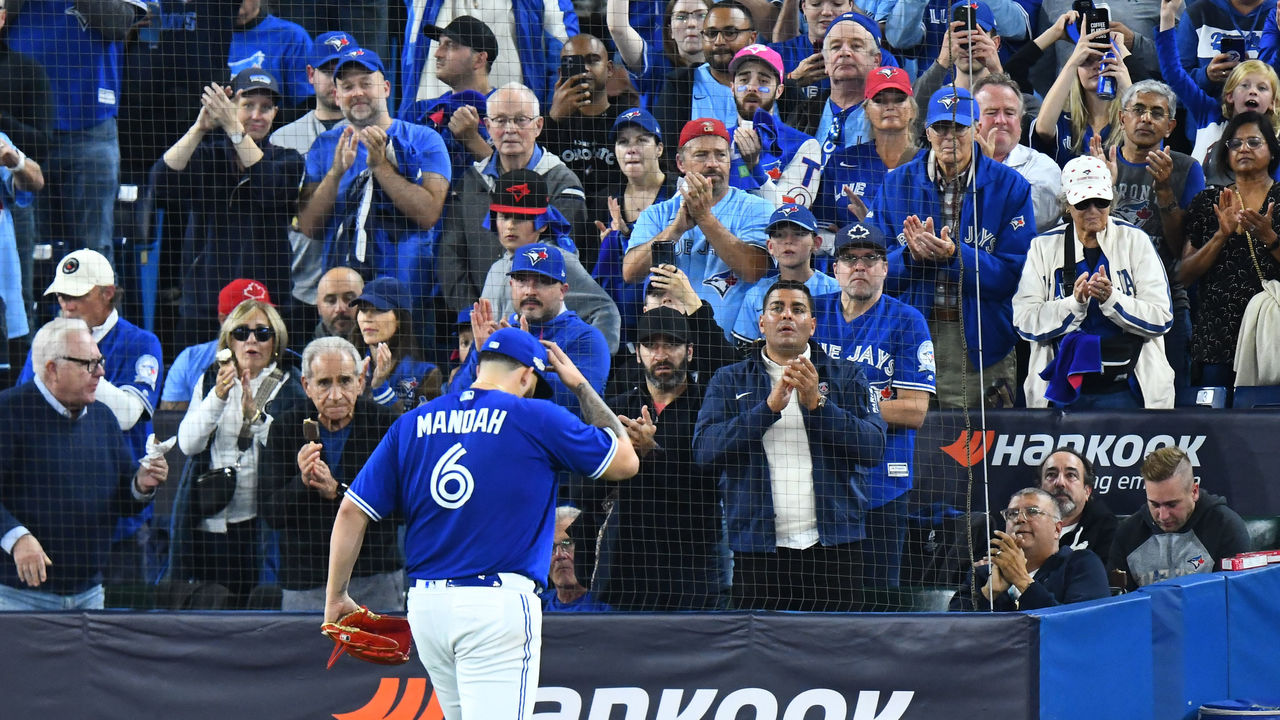 theScore: Speaking of the locker room. We all love social media, but it can have a dark side. You were recognized by Dove Men+Care for defending Alejandro Kirk. Why is it important to eliminate online bullying?
I definitely think that social media has its positives, (like) being able to use your platform. When I was a little kid, we never really had access to reach out to a professional athlete or celebrity - just to ask for tips or to see the way they live or get inspiration. ... But as you said, there's a negative side. Everybody has access to reach out, saying hurtful words, creating fake accounts, and hiding behind a keyboard. I think the main thing to remember is that athletes and people online aren't just characters. They're real-life humans with real emotions and feelings.
theScore: Toronto has really embraced you, and you seem to love the city. What do you enjoy about it? Do you have any favorite spots to hang out or eat?
I'm super blessed to be able to represent an entire country. Just how much they have embraced me. It definitely makes me feel like I'm at home every time I'm in Toronto.
I think the diversity and the city itself is super pretty. ... All the amazing people that live in the city are super nice and super welcoming. They act with love each and every day. We love to go around Yorkville. (There's) some great Japanese restaurants there. We enjoy some great steakhouses as well.
theScore: Speaking of food, what was it like filming with Serge Ibaka? What's the grossest thing you tried?
I thought it was super cool. Just being able to meet him and talk to him. Teach him about baseball a little and talk about Toronto.
The nastiest thing he had me try was the cricket tea.