The curious case of Cody Bellinger's free agency
Rob Tringali / MLB / Getty Images
Cody Bellinger isn't the top free agent available this winter, but he's the most interesting.
There's never been a case like that of the 2019 National League MVP winner, who has been plagued by injury and poor performance since then. And yet, after the Los Angeles Dodgers non-tendered him in November, he's hitting the open market at age 27 with that intriguing 2019 stat line: 47 homers, a .305/.406/.629 slash line, and a 161 wRC+.
Few players have enjoyed a start to a career like Bellinger has. Among all hitters since 1900, he ranks 30th on FanGraphs in total WAR accumulated from his age 21 through age 23 seasons (15.1).
The 29 players ahead of him are generally exceptional, and most are Hall of Famers. Getting off to a great start at a young age foreshadows a long and fruitful career.
Among those 29 players, only one produced less WAR during their age 24-26 seasons than Bellinger's 2.1 mark: Ted Williams, who missed those three prime seasons serving in World War II.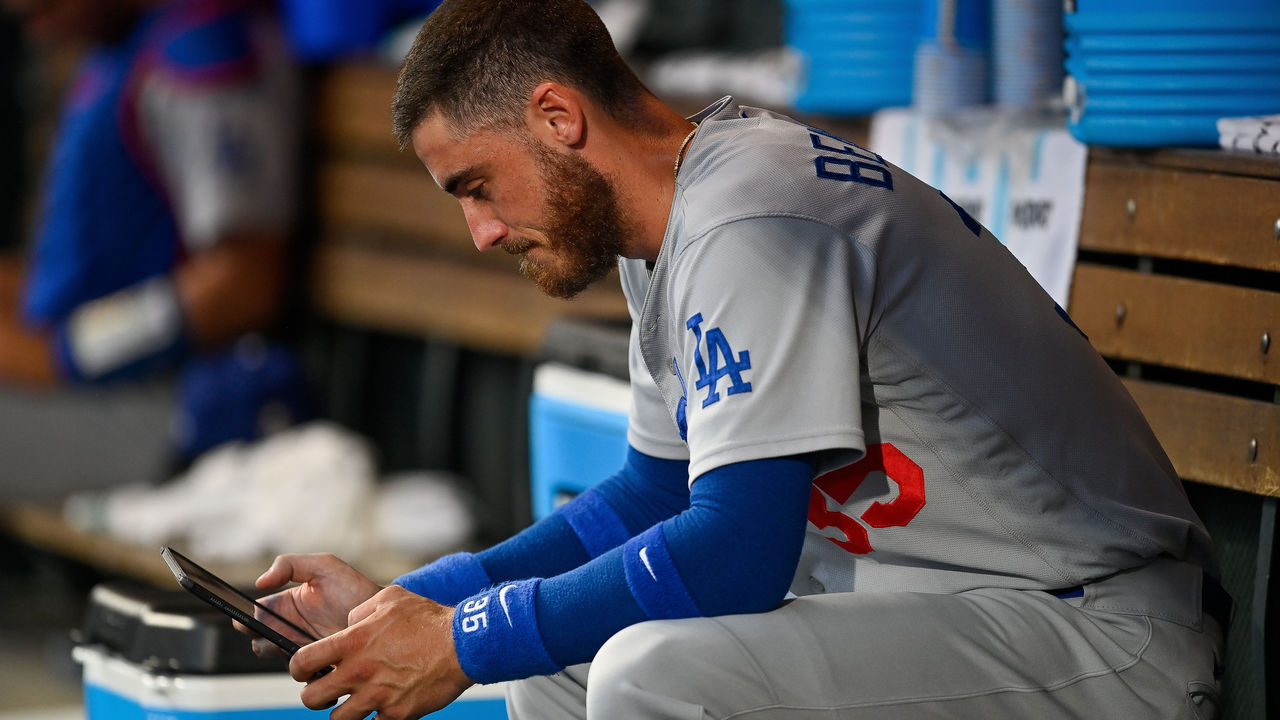 With that exception, Bellinger had the worst age 24-26 follow-up. No one has ever reached an exceptional level early and then fallen like he has. The next worst age 24-26 performance among that cohort came from Shoeless Joe Jackson, whose WAR output fell 46% (to 14.0 from 26.0). The decline hastened his trade from Cleveland to the White Sox in his age 25 season.
Bellinger's next three seasons saw his cumulative WAR drop by 86%. His numbers suffered because of the shortened season in 2020, but then he hit just .165 in 2021 after injuring his shoulder in the 2020 postseason, which required surgery. And while he improved somewhat in 2022, he still slashed a paltry .210/.265/.389, producing an 83 wRC+ (100 is the league average for the wRC+ scale).
So what comes next? Can Bellinger return closer to his age 21-23 self? Or have his underlying skills deteriorated so much that he remains a risk even on a short deal?
The outfielder's ability to fit with so many clubs also makes his free-agency case interesting. Bellinger, who is represented by agent Scott Boras, is reportedly seeking a one-year deal in an attempt to "reset" his value in 2023, according to the New York Post's Jon Heyman. He could then re-enter the market still in his physical prime. Heyman reported 11 clubs were interested, which could encompass most market sizes, be it contenders or rebuilding clubs.
Left-handed power is a commodity in short supply. The last two years have featured the fewest plate appearances of left-handed hitters facing right-handed pitchers since 2000 (not including the shortened 2020 season).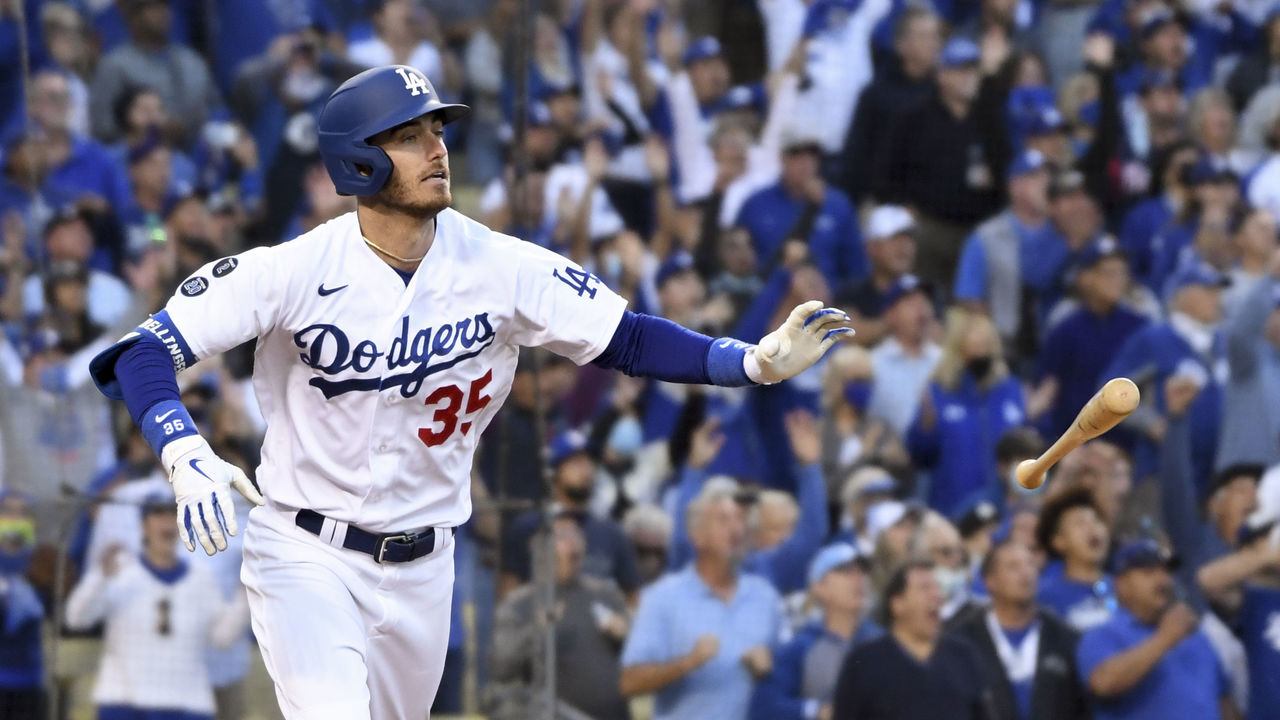 So does Bellinger have much hope of recapturing his star-level form?
What's so troubling about Bellinger's last two years is that he's lost control of the strike zone. After reducing his strikeout rate in 2018 and 2019 to a career-best 16.4% in his MVP season, Bellinger began to chase more and swing and miss more often. He struck out in 26.9% of plate appearances in 2021 and 27.3% last year.
And when he does make contact, the quality has been poorer. His infield pop-up rate ballooned to 14% in the last two years - career-high levels and nearly double his 2019 season - while his line-drive rate was a career low last year.
Swinging and missing plus weak contact is not an ideal combination.
Bellinger's barrel rate peaked at 12.7% in 2019 but fell to 7.1% in 2021 and 8.3% in 2022. He's simply been unable to hit the ball with the same authority over the last two seasons.
There are reasons for optimism, though.
While he's never had such a long, persistent offensive drought before, Bellinger has worked his way out of shorter slumps by seeking new ideas and approaches. He's never been stubborn in sticking with a swing or philosophy that was not working.
During the 2017 World Series, he struck out 17 times in 29 plate appearances. He had trouble all year with breaking balls, so he went to work on cutting down his strikeouts. Bellinger worked with Dodgers teammate Justin Turner, who had a unique approach of trying to miss under the ball when hitting off the team's slider-tossing pitching machine. Bellinger cut his strikeout rate by more than 3 percentage points in 2018.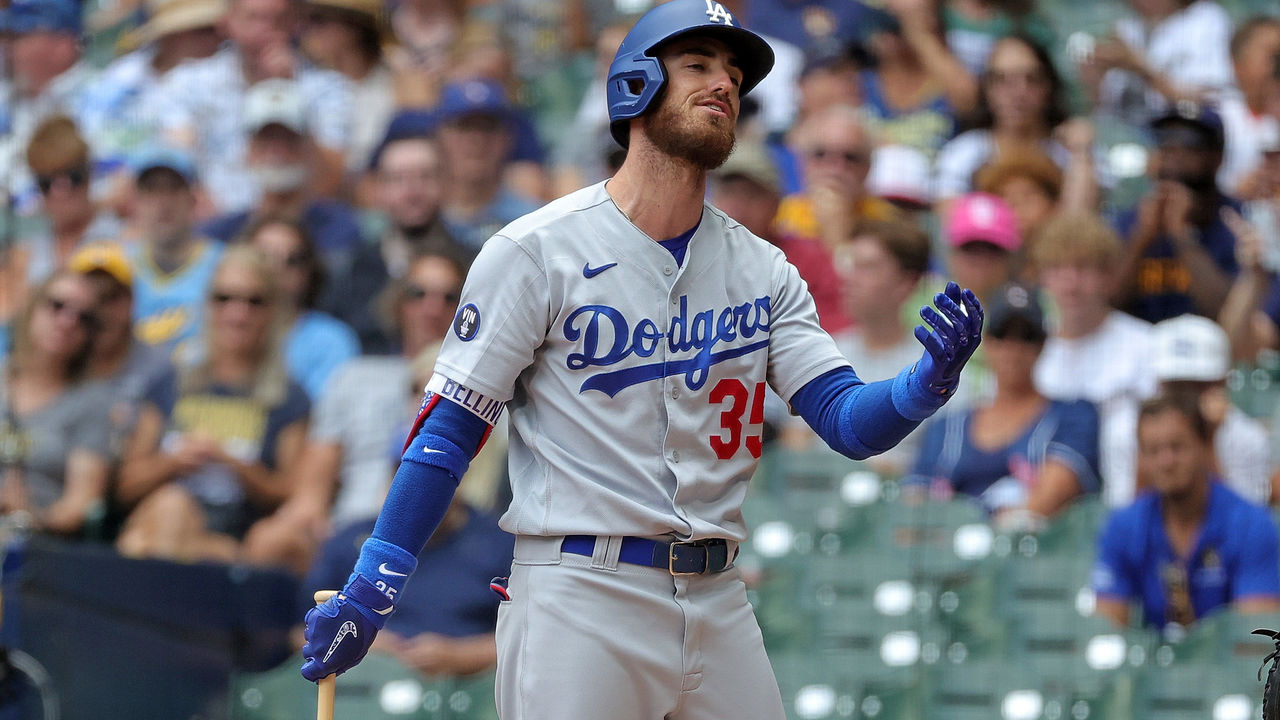 After the 2018 season, Bellinger sought out Arizona Diamondbacks coach Robert Van Scoyoc, who the Dodgers later hired. Bellinger began squaring up pitches better in 2019, reducing his backspin on balls hit in the air - just as a golfer doesn't want too much backspin on a drive in order to cut down on the ballooning effect of a ball in flight.
While he's been critiqued for being too much of a tinkerer, tinkering helped him reach his heights.
While Bellinger was a below-average performer last year, he was still much better than he had been in 2021 and is now two full years removed from shoulder surgery, which is also encouraging. As he enters 2023, he should be stronger and healthier than at any point since he dislocated his shoulder during a 2020 postseason home-run celebration.
Bellinger's average exit velocity did improve from the 48th percentile in 2021 to the 57th percentile last year, so perhaps he was getting stronger and that trend could continue.
Although his numbers didn't show much obvious improvement in the second half last season - hitting .211 from June (84 wRC+) after batting .210 in the first half (83 wRC+) - he did cut his strikeout rate from 29% in the first half to 24% in the second, another green shoot of optimism.
There's also history: Of the 50 hitters to record at least 13 WAR in their age 21-23 seasons, 38 produced at least 10 WAR in their age 27-29 seasons.
If you remove Bellinger and Juan Soto, who have not reached their age 27 season, from those 50 players, 44 of the remaining players produced at least 8 WAR over their age 27-29 seasons.
There's a risk Bellinger never recovers his form - like Grady Sizemore, another young center fielder whose career was derailed by injury - but most great young hitters don't forget how to hit in their physical primes.
History suggests Bellinger should rebound to some degree. And even if his bat doesn't fully return, he remains an elite outfield defender and above-average baserunner. He can at least help a team, even if he's no longer a lineup centerpiece.
Travis Sawchik is theScore's senior baseball writer.
Comments
✕
The curious case of Cody Bellinger's free agency
  Got something to say? Leave a comment below!