The Mariners are better, but the Blue Jays have more work to do after trade
Mark Blinch / Getty Images
Maybe it was their American League wild-card series that finally did it.
Just a few weeks ago, now-former Blue Jays slugger Teoscar Hernandez homered twice against the Seattle Mariners in the deciding game. But the Blue Jays' bullpen faltered yet again, giving up a seven-run lead and allowing the Mariners to celebrate a two-game sweep in Rogers Centre.
It was one of the great games from recent postseason play (depending on your perspective), and the two teams heated up the offseason with a fascinating deal on Wednesday.
The Mariners, recognizing they'll need more power to catch the Houston Astros in the AL West, acquired Hernandez from the Blue Jays for relief pitcher Erik Swanson and pitching prospect Adam Macko. Toronto hopes Swanson can help reduce late-game nightmares in 2023 and beyond. Macko gives the Blue Jays an intriguing left-handed pitching prospect.
It's a fascinating deal that could have wide-ranging implications for the rest of the winter.
For the Mariners, Hernandez, 30, not only fills the middle-of-the-order void left by free agent Mitch Haniger (and Kyle Seager's retirement last offseason), but he likely represents an upgrade. Haniger will be 32 in January. While Hernandez has swing-and-miss in his game, he also possesses some of the best batted-ball skills in the majors. He ranks 20th among all qualified hitters in the last three seasons in wRC+ (132) and OPS (.852).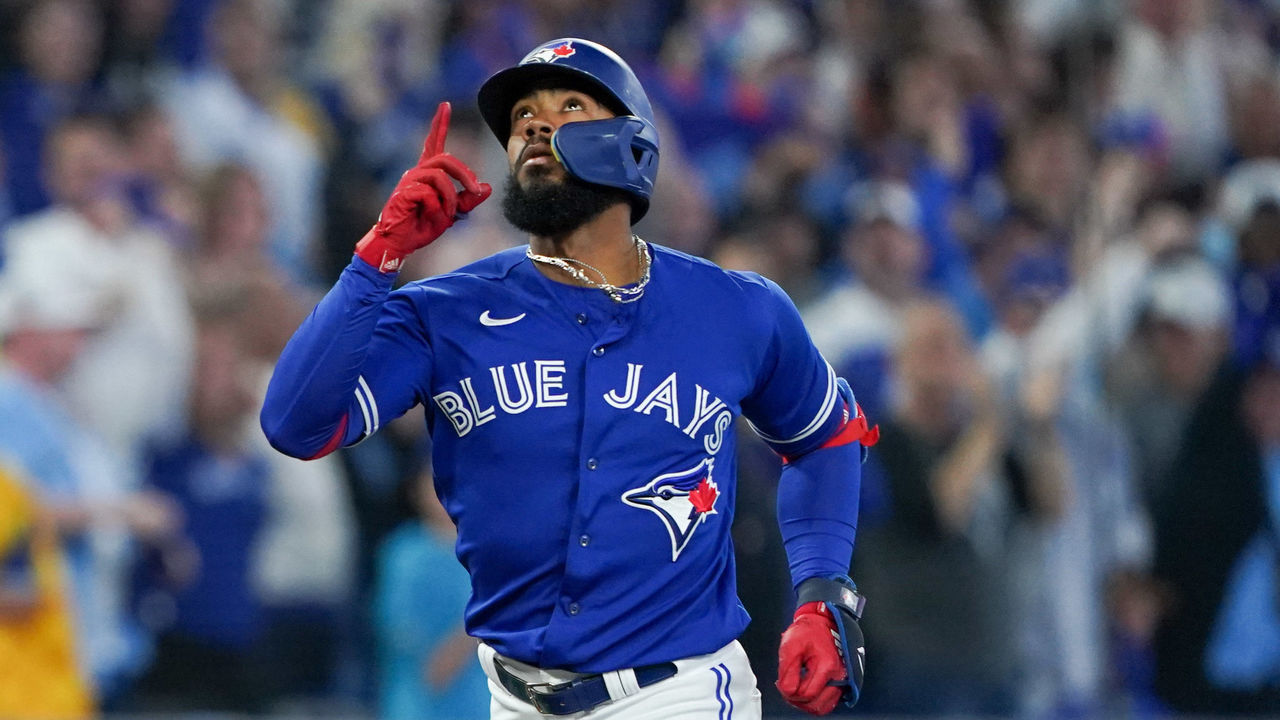 His production is supported by elite exit-velocity measurements: Only a few hitters, such as Aaron Judge and Yordan Alvarez, make louder contact. The downside for the Mariners is Hernandez is set to be a free agent after the season and has dealt with injury issues.
For the Blue Jays, Swanson is a boost to the much-maligned bullpen that's hurt the team so badly in each of the last two seasons. He posted a 1.68 ERA and 2.72 FIP in 2022 and should, at the very least, fit into a key setup role. Toronto also added an intriguing prospect in the left-handed Macko, who had the third-best strikeout rate (14.1 per nine innings) in the High-A Northwest League last season.
In evaluating this trade on its own merits, the Mariners enjoy the edge, especially in the near term.
Hitters like Hernandez are rare. Seattle was already the game's eighth-ranked offense by wRC+ (107) last season and Hernandez is an upgrade over Haniger, assuming Haniger signs elsewhere. The Mariners now have two premium bats in Julio Rodriguez and Hernandez.
And with pitchers George Kirby, Luis Castillo, Robbie Ray, and Logan Gilbert under control for multiple seasons - and Kirby and Gilbert still possessing plenty of upside - the Mariners could begin to close the 16-game gap to the Astros in the standings. That's especially true if Houston ace Justin Verlander doesn't return.
It's clear why the Mariners did this. For the Blue Jays, it's more complicated -this must just be the first domino to fall this offseason.
Yes, Swanson was excellent last year. He demonstrated real skill gains by boosting his combined swinging-strike and called-strike rate 3 percentage points to 30%, which is well above average. He struck out batters at a rate of 11.7 per nine innings while only walking them at a rate of 1.7.
The excellent splitter he added in 2021 helps him avoid dramatic fluctuations in his splits against left- and right-handed batters (he was actually better against lefties last year). He also has three more years of club control.
"(Swanson) can pitch in any inning for us. The strikeouts are big," Blue Jays general manager Ross Atkins told reporters after the trade. "That's been talked about a lot, obviously, for some good reason. That's an opportunity for us to improve."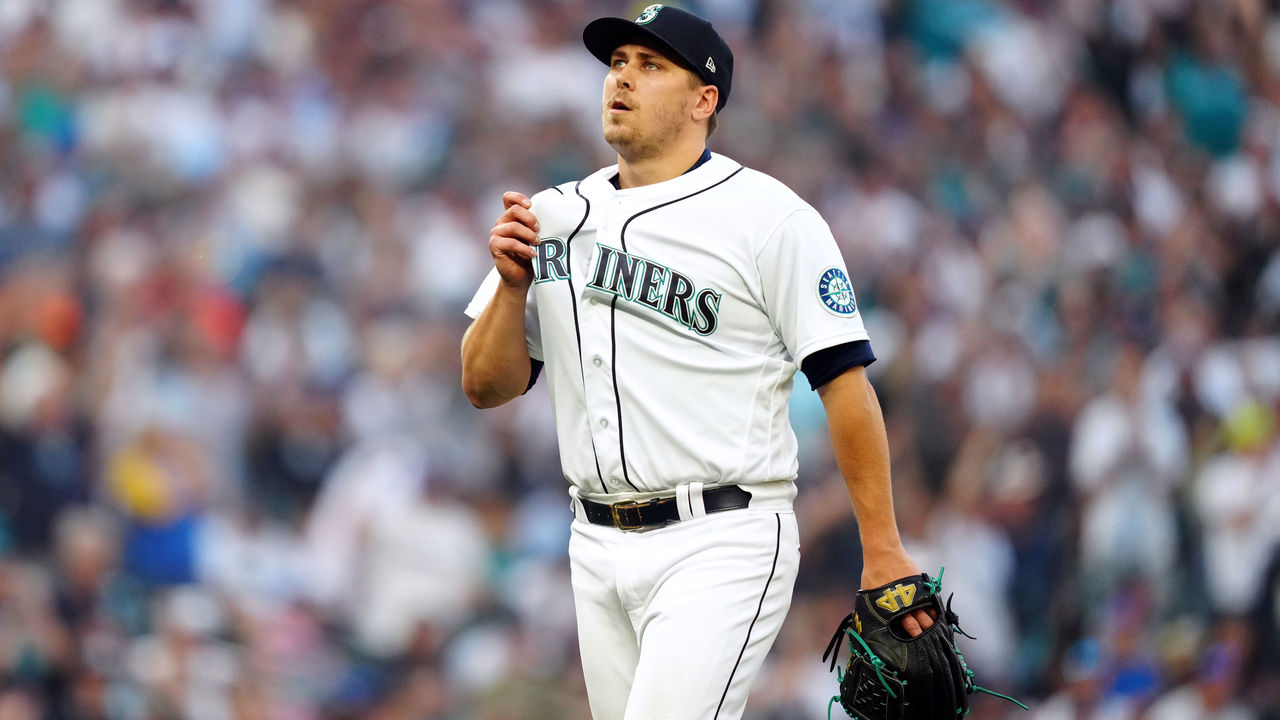 But bullpen performance is more unpredictable than that of position players or starting pitchers given the smaller sample of playing time each season. Swanson was above average in 2021 and excellent in 2022, but he'll need to maintain his form. Moreover, if we look at the best bullpens in the majors last year, they were generally built around internal options that teams developed or free-agency signings. They were not built by sacrificing core pieces from the everyday lineup.
Macko is the wild card in the deal. Pitching prospects are notoriously volatile, but his inclusion gives the Blue Jays the automatic edge in terms of the trade's long-term upside. He was ranked as the No. 8 prospect in the Mariners' system by Baseball America and MLB Pipeline. (MLB Pipeline put Macko in the same spot in the Jays' prospect list, giving them five pitchers in the top eight now.)
But to fully judge this trade for the Blue Jays, we'll have to see how the rest of the offseason plays out.
In addition to bullpen help, the Blue Jays need a left-handed impact bat. They were the most right-handed-heavy lineup team in the majors last season, which made them easier to prepare for and manage against.
The Blue Jays had nearly 600 more right-on-right plate appearances (4,084) last season than the closest team (the Marlins with 3,489). For comparison, the MLB average was 2,439.
Free-agent outfielder Brandon Nimmo would be a perfect fit at or near the top of the Blue Jays' lineup as a left-handed hitter with a career .385 on-base percentage. Atkins said Tuesday he'd be willing to move George Springer to a corner outfield spot if the club finds a quality center fielder, and Nimmo grades as a better defender there.
Nimmo is the top left-handed hitter available in free agency, although Andrew Benintendi and Michael Conforto are intriguing options a tier below. The Blue Jays could also enter the trade market for a player such as switch-hitting Pirates star Bryan Reynolds.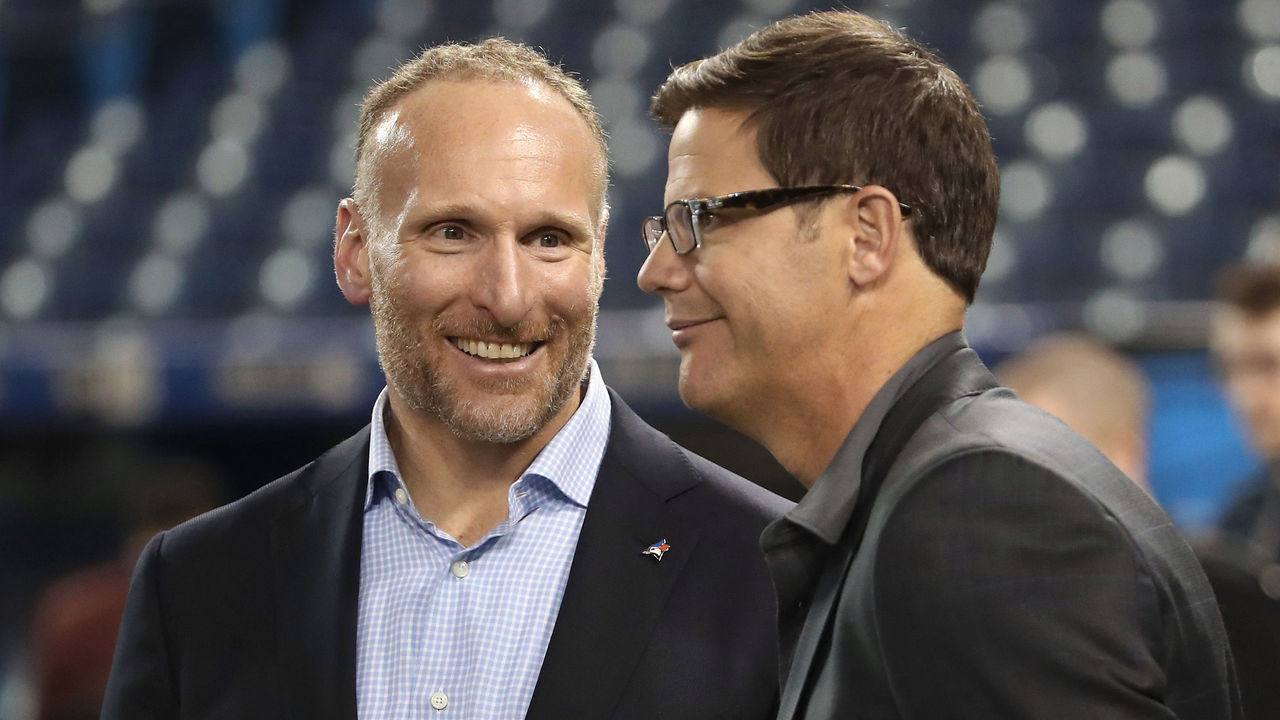 In isolation, this trade is a near-term net negative in value for Toronto. Trading from the middle of the lineup to bolster the bullpen is not an ideal way to build a team. It limits offensive upside, and the Jays might be running out of years in which they roster both Vladimir Guerrero Jr. and Bo Bichette.
Dodgers president of baseball operations Andrew Friedman said the worst decision he made was trading Alvarez to Houston for reliever Josh Fields during the 2016 season.
"I hate trading for relievers at the deadline. It's my least favorite thing to do," Friedman told The Athletic's Fabian Ardaya over the summer. "The acquisition cost is totally out of whack. So I like to avoid it as much as possible."
Blue Jays president Mark Shapiro was a lieutenant in Cleveland when the team traded a young outfielder named Brian Giles after the 1998 season for lefty reliever Ricardo Rincon. Giles became a premier player in Pittsburgh. Rincon did not push Cleveland over the top.
The Jays themselves acquired Hernandez in a similar move: Houston sent him and veteran outfielder Nori Aoki to Toronto for Francisco Liriano at the 2017 trade deadline.
Players with Hernandez's skill set don't fall in your lap every year. But if the Blue Jays can get the rest of their offseason dominoes to fall correctly, this trade could give them a more balanced Opening Day roster, even if it's one that contains a little less thump.
What we do know is that the Mariners just gave themselves a better chance of competing for the division crown in the AL West.
Travis Sawchik is theScore's senior baseball writer.