Yankees think bad luck plagued them in Houston. That's not the problem
After their 3-2 defeat in Game 2 of the American League Championship Series on Thursday, Yankees starting pitcher Luis Severino vented.
He allowed the game's pivotal hit in the third inning, a three-run shot by Astros third baseman Alex Bregman. The ball left Bregman's bat at 91.8 mph, a low speed for a home run. But Bregman yanked the pitch to his pull side, and the ball came to rest in the Crawford Boxes at Minute Maid Park, which, for pitchers, is one of the most notorious short porches in the game.
In the eighth inning, a deep fly ball to right hit by Yankees MVP candidate Aaron Judge fell just short of being a go-ahead, two-run home run.
Asked postgame if he was frustrated about the Astros having the Yankees' "number for so long," Severino vented.
"I threw a good pitch. He hit it at 91 (mph). That's the only thing I'm going to say. Judge hit it at 106 and it didn't go out," Severino said. "They got lucky."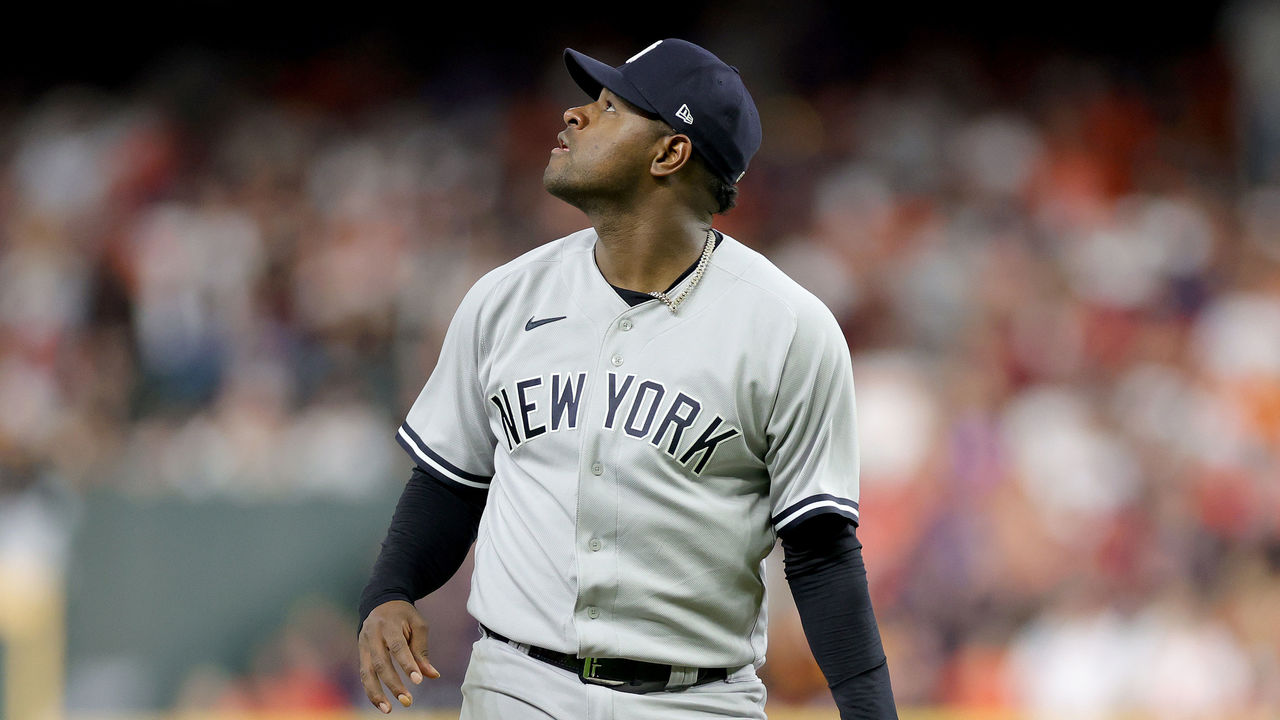 Severino made his case: good process, bad result.
Yankees manager Aaron Boone took another viewpoint: He lamented that the roof was open (for only the second time in 2022). He believed the wind likely played a role in bringing Judge's arcing fly ball back down to earth short of the right-field seats, where Kyle Tucker caught it.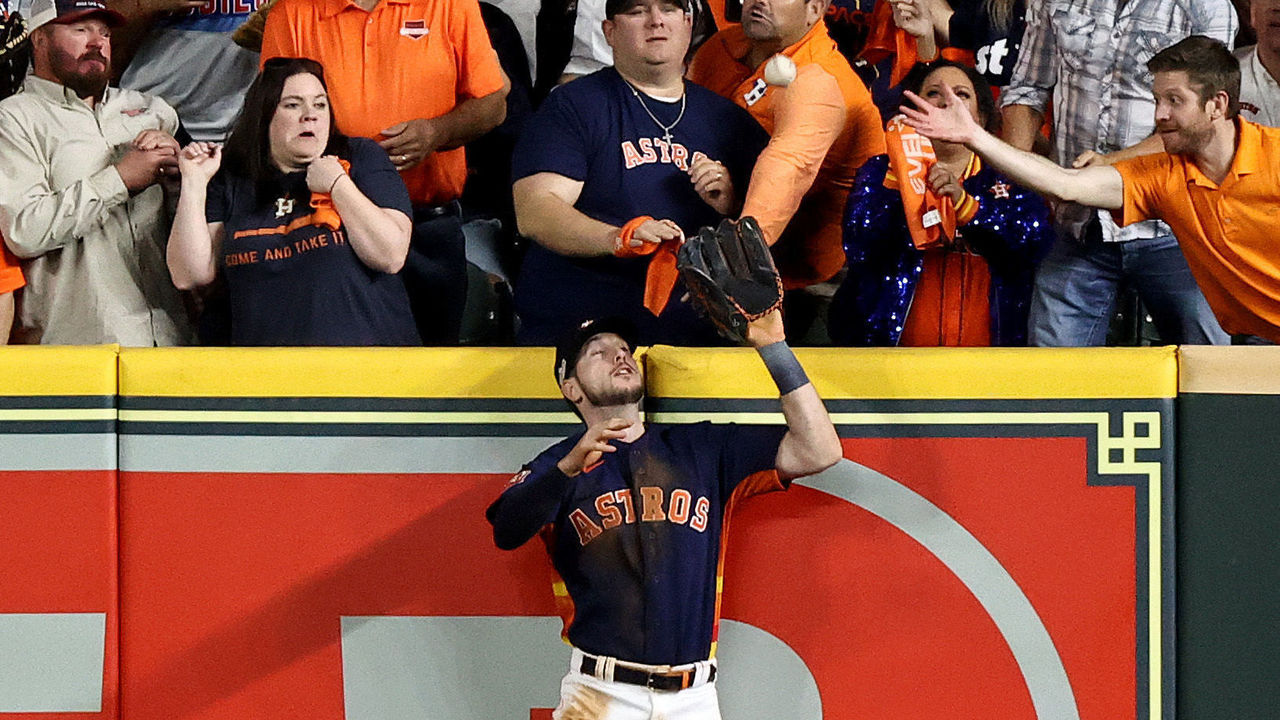 "I think the roof (being) open kinda killed us," Boone said. "I think it's a 390(-foot) ball … When I went out to take (Severino out), we noticed it a lot with Tucker's ball. The base hit he got to right, it looked like it just went and stopped."
The reporter followed: "The wind was blowing in?"
Boone: "Yeah, it was blowing across."
Did the Yankees have legitimate points or was it just sour grapes? It sure sounded more like the latter, especially for a team that benefited more than any other from short home runs this season.
While launch angle matters a great deal, another angle also matters quite a bit: spray angle, the part of the field a ball is hit to. It's another skill.
Pulling a ball in the air is the most significant batted-ball type in the majors, and probably has been for most of MLB history.
This season, MLB batters hit .544 with a 1.205 slugging mark (392 wRC+) on line drives and fly balls hit to their respective pull sides.
To the opposite field: .278 with a .446 slugging mark (97 wRC+).
Bregman didn't get lucky; he wants to hit balls in the air to his pull side. Left field at Minute Maid Park is only 315 feet down the line, extending to 362 feet at the far edge of the Crawford Boxes, with a 21-foot wall height.
Since 2018, Bregman owns three of the top 15 single-season marks for the number of batted balls hit in the air to a hitter's pull-side. It's a friendly place to direct a ball, and it's a skill he possesses. He's similar to Jose Ramirez in Cleveland, Marcus Semien with the Rangers and Blue Jays, Nolan Arenado with the Cardinals, and Jose Bautista at the height of his powers in Toronto. They are some of the best hitters in recent memory at directing where they put balls in play to maximize damage.
Severino made a pitch - an inside fastball - that Bregman was able to pull. While Severino located the pitch where the catcher was set up, that's where Bregman does a lot of his slugging damage against fastballs. He slugs less adeptly on fastballs away.
Bregman's home run was estimated to be a home run in 25 of 30 parks by Baseball Savant. Bregman didn't get lucky; he played to the ballpark, like so many hitters have done throughout the ages.
Judge's fly ball would have been a home run in only one major-league ballpark: Yankee Stadium.
Exit velocity matters; it's an important indicator of batted-ball quality. But games aren't decided by exit velocity alone.
That old adage of pitching (or hitting) to the ballpark matters. Part of baseball's charm is having 30 stadiums with their own unique field dimensions. Sometimes Bregman's 91.8 works out better than Judge's 106.3.
We can understand a pitcher's frustration when a ball lands in the Crawford Boxes. But the Yankees benefit from one of the most hitter-friendly dimensions of the game: right field at Yankee Stadium.
Maybe Boone thought Judge's ball had a great chance to be a home run because he's used to tracking such ball flights at Yankee Stadium.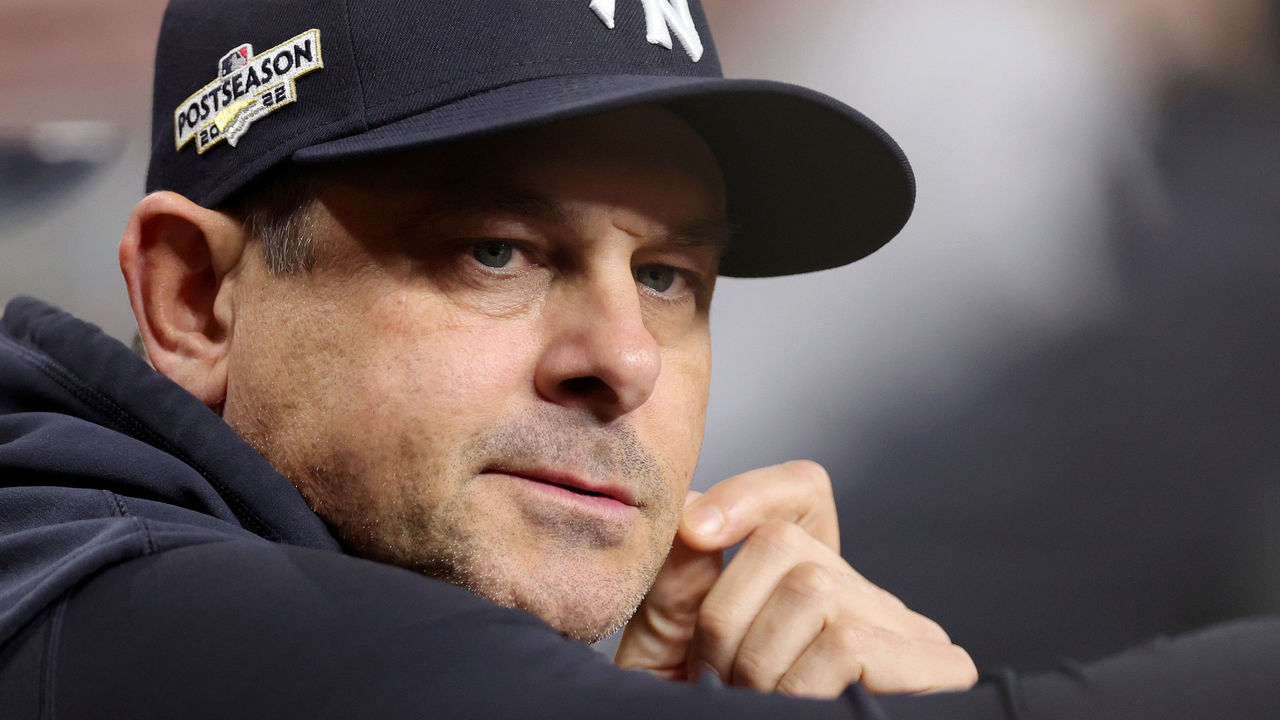 The Yankees led the majors in home runs hit 350 or fewer feet during the regular season with 12. Nine were at home - all to right field. Only one of the 12 was hit to left field (at Tropicana Field). The Astros ranked fourth with nine overall.
In the Statcast era (since 2015), the Yankees rank first with 102 such short homers, the Astros rank second (95), and the Blue Jays rank a distant third (65). While the Yankees also hit a lot of home runs in general, 81 of those 102 short homers came at home.
Houston (150) and New York (141) rank as the top two venues for homers under 350 feet since 2015. Fenway ranks third with 74. The MLB average for a venue is 36 short homers.
Now, did wind play a factor in the Astros maintaining their lead late Thursday?
Judge was asked if he thought he'd hit a home run, which would have been his 65th since Opening Day:
"Not with the way the wind was playing," he said. "I hit it to the wrong part of the park for sure."
It's tough to know exactly how the air was interacting with the ball, or how wind was moving around the stadium, more than a hundred feet above the playing surface.
Houston's airport reported winds directly out of the south between 7 and 8 mph around that time Thursday night. If anything, that ought to help ball flight. The ballpark is aligned so home plate faces almost directly northward.
Regardless, let's say the wind did have an adverse effect on Judge's fly-ball distance. Most baseball games, throughout history, have been played outdoors. The Astros were also playing in the same conditions. It's not like the Astros were opening and closing the roof based on who was batting. And Houston had more left-handed power in their lineup in Yordan Alvarez and Tucker. The playing field was level.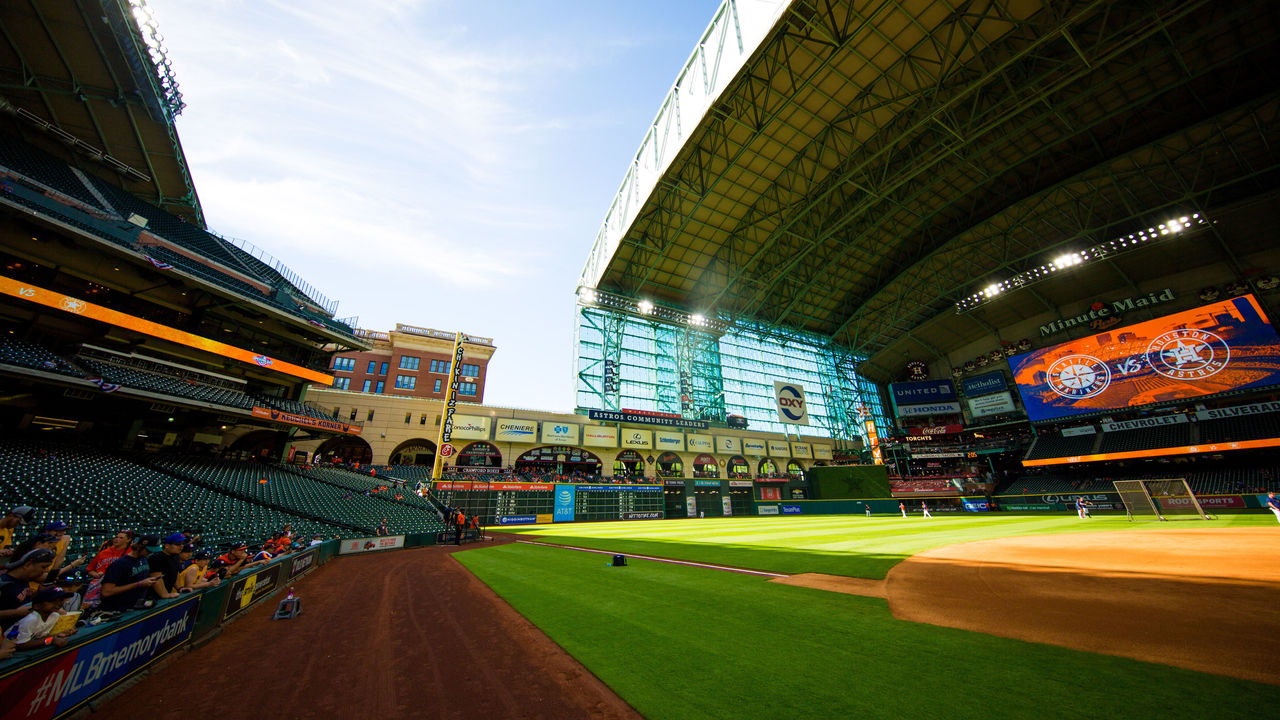 The Astros generally don't like having the roof open. Thursday was only the ninth time in the last two seasons it was open. If the roof was closed, one could argue that Houston would have had more of a home-field advantage due to crowd noise.
For some, at least on social media, the Yankees' excuses fell flat, especially for a team with more financial advantages than any other club in the sport - even over another major-market club like the Astros.
Perhaps the Yankees' bigger issues are that they've struck out 30 times and only managed nine hits through two games, while the Astros have eight strikeouts and 15 hits. Perhaps New York's two-game deficit is tied more to the execution of its stars on the field than being able to see the stars in the Houston sky.
Travis Sawchik is theScore's senior baseball writer.