MLB team-by-team end-of-season awards
With the 2022 regular season coming to an end, theScore's MLB editors hand out awards for all 30 MLB clubs:
Arizona Diamondbacks
MVP: Christian Walker
Best Pitcher: Zac Gallen
Most Improved: Joe Mantiply
Most Disappointing: Mark Melancon
Best Rookie: Jake McCarthy
A tough season in the desert had a couple of shining stars in Walker and Gallen. Walker provided a steady hand at first base and plenty of pop with his team-high 36 homers and .804 OPS. Gallen emerged as a bona fide ace with a dominant campaign that included a franchise-record 42-inning scoreless streak.
Atlanta Braves
MVP: Austin Riley
Best Pitcher: Max Fried
Most Improved: William Contreras
Most Disappointing: Marcell Ozuna
Best Rookie: Michael Harris II/Spencer Strider
Riley's stepped up as both an MVP candidate and leader in the wake of Freddie Freeman's departure. He led the team in just about every offensive category and played plus defense at third base. Fried firmly grabbed the reins as Atlanta's ace, authoring a wonderful season that has him firmly in the conversation for best left-hander in baseball. The Braves' two excellent rookies, Strider and Harris, will finish top two in NL Rookie of the Year voting in some order. Here, it's impossible to choose between them.
Baltimore Orioles
MVP: Adley Rutschman
Best Pitcher: Felix Bautista
Most Improved: Anthony Santander
Most Disappointing: Ryan Mountcastle
Best Rookie: Adley Rutschman
Rutschman has been everything the Orioles could have expected and more. The young catcher is a foundational piece for the franchise and a big reason the club accelerated its timetable for a return to contention. Santander has quietly emerged as one of the best sluggers in the AL. The switch-hitter posted his first career 30-plus homer season and is a perfect complement to the Orioles' young offensive talent.
Boston Red Sox
MVP: Xander Bogaerts
Best Pitcher: Michael Wacha
Most Improved: John Schreiber
Most Disappointing: Enrique Hernandez
Best Rookie: Brayan Bello
Bogaerts continues to be one of MLB's most consistent players. The 30-year-old registered the highest fWAR of his 10-year career and improved considerably with his glove. Wacha put together his best season in five years and should be able to land a multi-year deal this offseason. Hernandez struggled to replicate the success that made him a key contributor during Boston's surprise run to the 2021 ALCS.
Chicago Cubs
MVP: Willson Contreras
Best Pitcher: Marcus Stroman
Most Improved: Adrian Sampson
Most Disappointing: Andrelton Simmons
Best Rookie: Seiya Suzuki
It's a tough choice for the Cubs' MVP between Ian Happ and Contreras, but we lean toward the catcher here for really blossoming into an elite hitter. The 30-year-old pending free agent put together a marvelous platform year, setting career highs with a 132 wRC+ and 65 runs scored while also mashing 22 homers over 113 games. Unfortunately, there were many more disappointments, including defensive wizard Simmons signing on for $4 million, only to struggle defensively and be even worse at the dish before getting released. Yan Gomes, Wade Miley, Nick Madrigal, Jonathan Villar, and even Jason Heyward again would've made fine candidates for the most disappointing as well.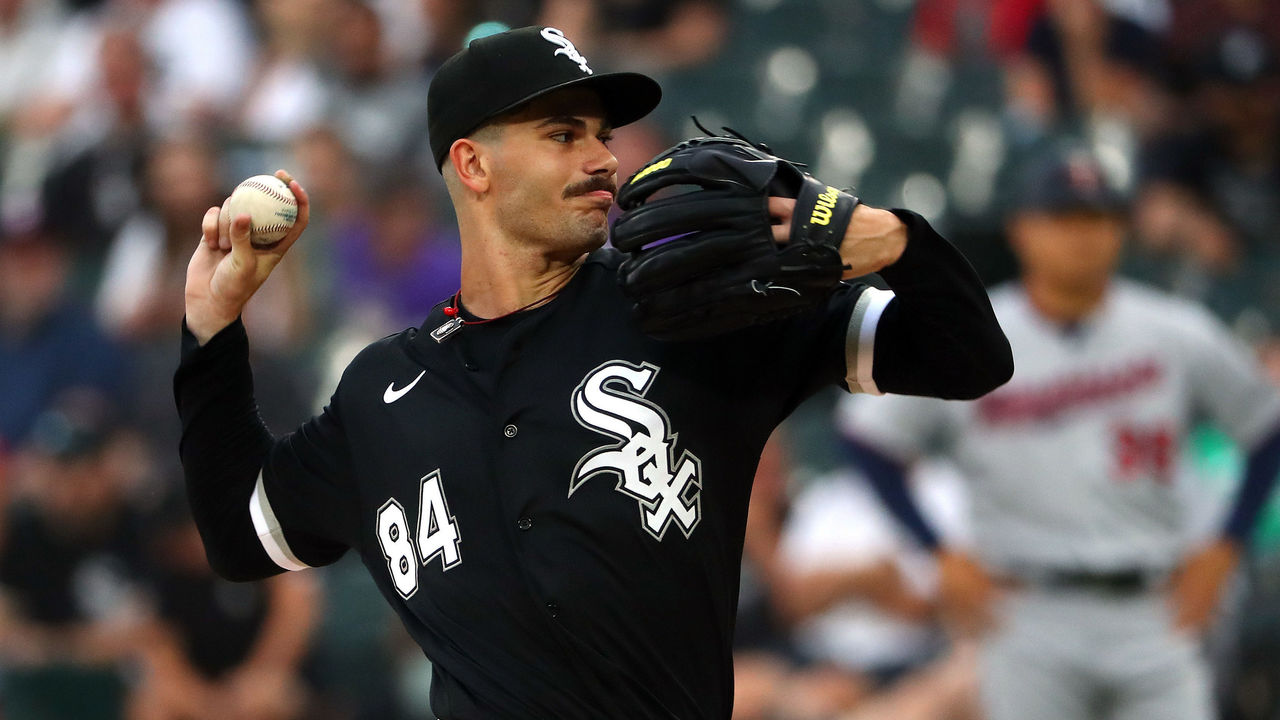 Chicago White Sox
MVP: Jose Abreu
Best Pitcher: Dylan Cease
Most Improved: Andrew Vaughn
Most Disappointing: Lucas Giolito
Best Rookie: Jake Burger
It was a disastrous season for the White Sox. However, there were still some productive performances, including another quality offensive campaign from longtime stalwart Abreu. The 2020 AL MVP is a free agent at season's end, and it will be fascinating to see if the two sides can reach terms on a new deal. Cease's incredible performance went to waste, but the 26-year-old emerged as one of baseball's most dominant starting pitchers in 2022.
Cincinnati Reds
MVP: Brandon Drury
Best Pitcher: Luis Castillo
Most Improved: Jake Fraley
Most Disappointing: Mike Minor
Best Rookie: Nick Lodolo
It's been a difficult year in Cincinnati, to say the least. The Reds' MVP and top pitcher haven't played for the club in two months, yet Drury and Castillo each remain atop the team leaderboards in several important categories. They did both yield the Reds parting gifts in the form of prospects at the deadline, at least. Minor was supposed to do the same for the Reds but instead posted a miserable 6.06 ERA in 98 innings.
Cleveland Guardians
MVP: Jose Ramirez
Best Pitcher: Triston McKenzie
Most Improved: Andres Gimenez
Most Disappointing: Franmil Reyes
Best Rookie: Steven Kwan
After securing a long-term extension, Ramirez put together another transcendent offensive season with a new career high in RBIs. McKenzie sacrificed some strikeouts for improved command, which allowed him to pitch deeper into ball games. Gimenez made the Francisco Lindor trade look much better after an incredible breakout season. Kwan is a perfect encapsulation of the Guardians' surprising success in 2022. The 25-year-old emerged from out of nowhere to be a thorn in opposing pitchers' sides.
Colorado Rockies
MVP: C.J. Cron
Best Pitcher: Daniel Bard
Most Improved: Tyler Kinley
Most Disappointing: Kris Bryant
Best Rookie: Sean Bouchard
Bryant's first season in Colorado was nothing short of a failure. Though he wasn't terrible when he was able to play, the former MVP just could not stay healthy. Instead, it was Cron leading the Rockies' offense and taking team MVP honors. Bard followed up his comeback season with another brilliant campaign in the bullpen and was far and away the team's best pitcher.
Detroit Tigers
MVP: Tarik Skubal
Best Pitcher: Tarik Skubal
Most Improved: Alex Lange
Most Disappointing: Javier Baez
Best Rookie: Beau Brieske
Skubal went down for the season in August but made his first All-Star team and looks like Detroit's ace for the future. The Baez contract carried plenty of downside, and, unfortunately, that came to fruition in Year 1. Baez struggled to make consistent contact en route to his worst offensive year in a 162-game season since 2017.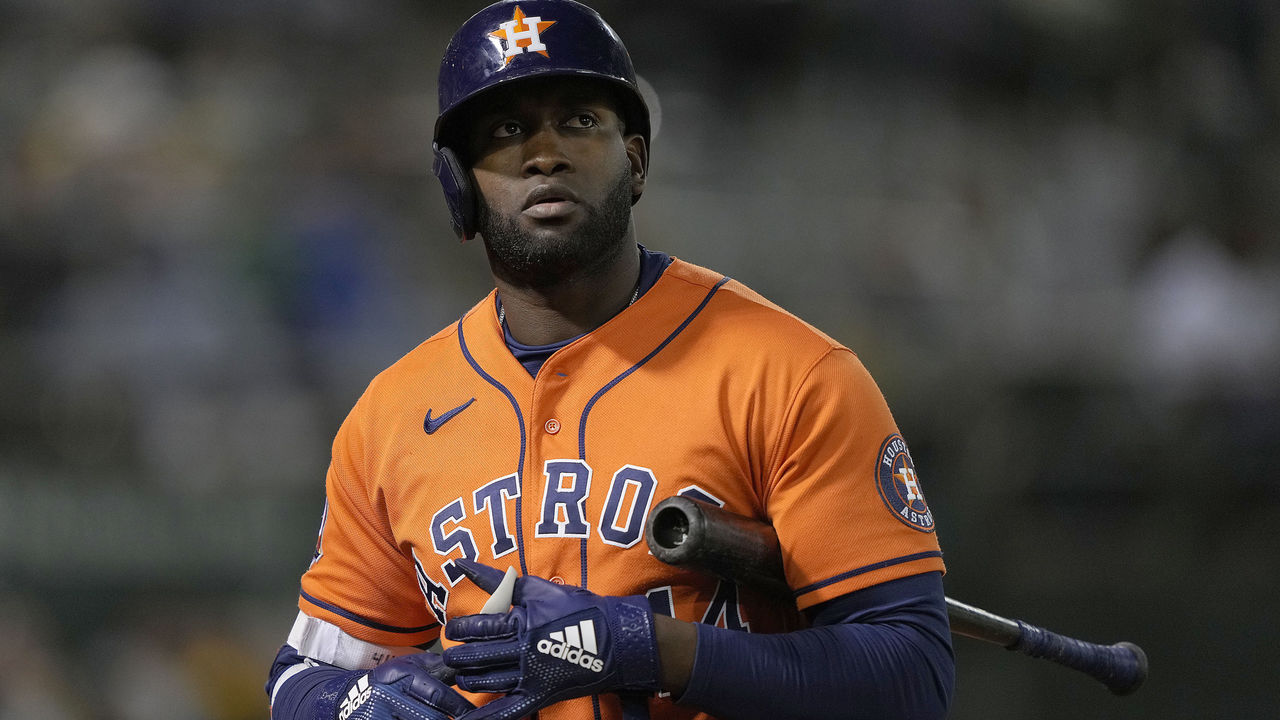 Houston Astros
MVP: Yordan Alvarez
Best Pitcher: Justin Verlander
Most Improved: Rafael Montero
Most Disappointing: Yuli Gurriel
Best Rookie: Jeremy Pena
Alvarez put together the most underrated offensive season in baseball. The 25-year-old slugger set new career highs in home runs, wRC+, and fWAR. Verlander is a favorite for his third AL Cy Young. The 39-year-old put together a remarkable season after missing nearly two years due to Tommy John surgery. After struggling to the tune of a 6.39 ERA in 2021, Montero bounced back to give Dusty Baker another quality option to use in high-leverage spots out of the bullpen. Father Time might be catching up with Gurriel. The 38-year-old struggled at the plate after winning the batting title in 2021.
Kansas City Royals
MVP: Bobby Witt Jr.
Best Pitcher: Brady Singer
Most Improved: Brady Singer
Most Disappointing: Nicky Lopez
Best Rookie: Bobby Witt Jr.
The electrifying Witt quickly emerged as an all-around future star who'll be looked at as the leader of the next great era of Royals baseball. After hovering around a 5.00 ERA in 2021, Singer took a big leap. The former first-round pick showcased improved command, setting new career highs in ERA and fWAR. The Royals have been searching for a homegrown stud in the rotation, and it looks like Singer is ready to take the mantle.
Los Angeles Angels
MVP: Shohei Ohtani
Best Pitcher: Shohei Ohtani
Most Improved: Taylor Ward
Most Disappointing: Anthony Rendon
Best Rookie: Reid Detmers
We're running out of superlatives to describe how incomprehensible Ohtani's exploits are. Ward cooled off after a torrid start to the season but looks like a strong complement to Trout and Ohtani in the lineup moving forward. Rendon struggled through another injury-marred campaign. His lucrative long-term contract will likely make keeping Ohtani more difficult. Detmers highlighted a strong rookie season with a no-hitter in May.
Los Angeles Dodgers
MVP: Freddie Freeman
Best Pitcher: Julio Urias
Most Improved: Tyler Anderson
Most Disappointing: Cody Bellinger/Craig Kimbrel
Best Rookie: Ryan Pepiot
As has been the case with the Dodgers for the last decade, there are multiple options for MVP, with Freeman and Mookie Betts bound to receive plenty of support on ballots. Even Urias, who won the NL ERA title, might get some down-ballot consideration and will certainly be in the running for Cy Young. Anderson is a slam dunk for most improved, lowering his career 4.62 ERA by over 40 points, authoring a 2.57 mark. For disappointments, the Dodgers have co-recipients in Bellinger and Kimbrel. Three years removed from winning an MVP of his own, the outfielder continues to look like a bottom-of-the-order bat. Meanwhile, Kimbrel, an eight-time All-Star and one of the most decorated closers in history, is no longer saving games.
Miami Marlins
MVP: Sandy Alcantara
Best Pitcher: Sandy Alcantara
Most Improved: Jesus Luzardo
Most Disappointing: Avisail Garcia
Best Rookie: Braxton Garrett
Alcantara is the favorite to win NL Cy Young and, with no true offensive standout on the Marlins, gets the MVP nod as well. We'll give an honorable mention to Jazz Chisholm here, though, who racked up 2.6 fWAR over 60 games before needing season-ending knee surgery. Luzardo gets the nod for most improved, really blooming into a mid-rotation starter in his first full year with the club after being acquired midseason in 2021 for Starling Marte. There were a couple of disappointments, like Jorge Soler and Jacob Stallings, but Garcia was on his own level. After signing a four-year, $53-million deal, he had by far the worst year of his career, mustering eight homers with a 66 wRC+.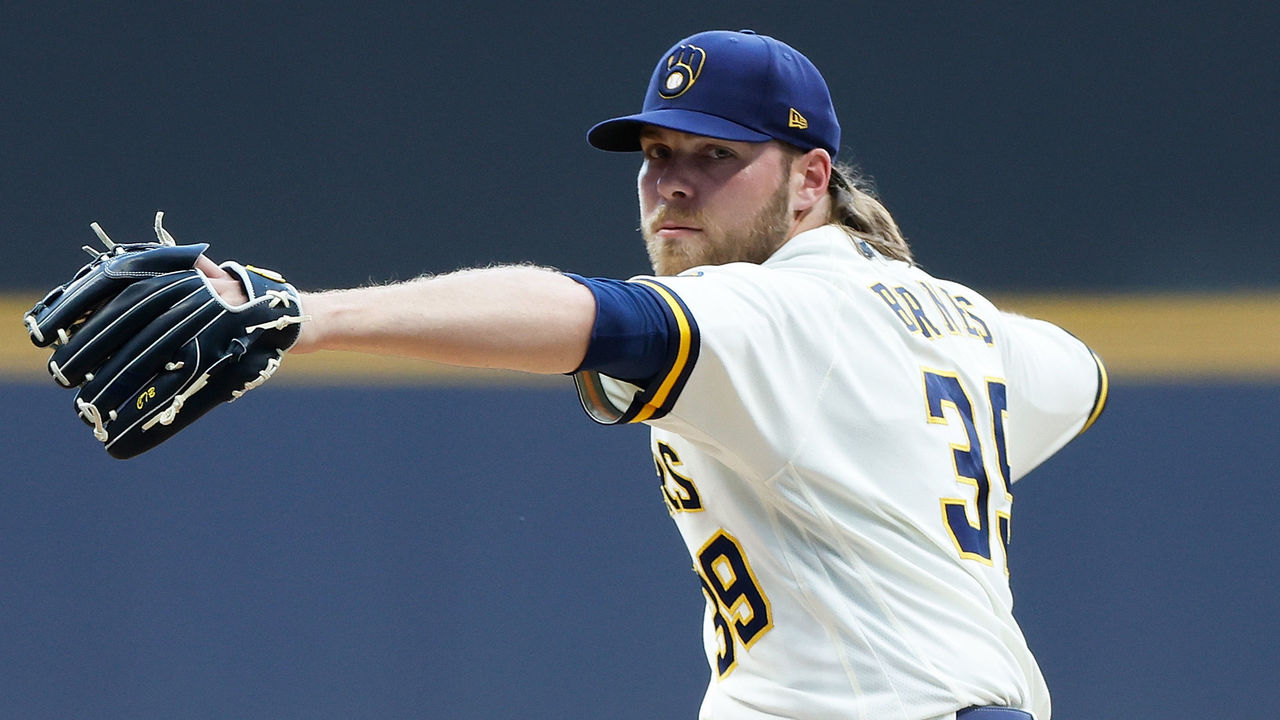 Milwaukee Brewers
MVP: Willy Adames
Best Pitcher: Corbin Burnes
Most Improved: Hoby Milner
Most Disappointing: Brent Suter
Best Rookie: Garrett Mitchell
Adames may not have been the breakout star he was last year, but he still accrued 4.6 fWAR with spectacular defense and a respectable 109 wRC+ while hitting a career-high 31 homers. Burnes is a similar story, winning the NL Cy Young and then taking a step back by pretty much every measure but still having a fantastic year. It helped that he set a career high with 202 innings pitched, as well. On the disappointing side, Suter went from being a reliable middle reliever over the past two years to a whiff-averse, low-leverage guy. That was exacerbated somewhat by the Josh Hader trade.
Minnesota Twins
MVP: Carlos Correa
Best Pitcher: Joe Ryan
Most Improved: Luis Arraez
Most Disappointing: Max Kepler
Best Rookie: Joe Ryan
The Twins cratered in the second half. However, Correa did his part in his first year in Minnesota. He will likely use the opt-out in his contract, but there's a chance Correa will return. The Twins made one of the great trades of the last few years when they pried Ryan from the Rays for 55 games of Nelson Cruz in 2021. Ryan emerged as the club's ace and could develop into a legitimate Cy Young candidate in the future. Arraez is a true throwback. In an era where hitters sell out for power at the expense of average, Arraez bucks the trend as a slap hitter who's exceedingly difficult to strike out.
New York Mets
MVP: Pete Alonso
Best Pitcher: Edwin Diaz
Most Improved: Jeff McNeil
Most Disappointing: James McCann
Best Rookie: Brett Baty
Alonso won out over McNeil and Francisco Lindor thanks to his 40 homers and NL-best 131 RBIs. Though Max Scherzer looked like his usual self when healthy, Diaz authored one of the most dominating relief seasons in recent memory. McNeil did pick up an honor as the Mets' most improved player, turning last year's season-long slump into a batting title. McCann's poor hitting stood out on a team that's weak behind the plate overall.
New York Yankees
MVP: Aaron Judge
Best Pitcher: Nestor Cortes
Most Improved: Clay Holmes
Most Disappointing: Aroldis Chapman
Best Rookie: Oswaldo Cabrera
Judge put together one of the best offensive seasons in the illustrious history of the Yankees. Cortes morphed into one of the league's most entertaining pitchers and is a great story of perseverance after his first All-Star campaign. Holmes struggled at times in the second half but is capable of being one of the game's most effective high-leverage relievers. His performance will be key as the Yankees look to win the World Series for the first time since 2009.
Oakland Athletics
MVP: Sean Murphy
Best Pitcher: Cole Irvin
Most Improved: Seth Brown
Most Disappointing: Cristian Pache
Best Rookie: Zach Jackson
Murphy quickly developed into one of baseball's best catchers, leading all AL backstops in fWAR. Irvin authored another solid, if not spectacular, season as Oakland's most consistent starting pitcher. Brown backed up 2021's breakout with an even better performance this season. Pache's defensive skills are apparent, but the young outfielder's struggles at the plate could be the thing that holds him back from establishing himself as an everyday player.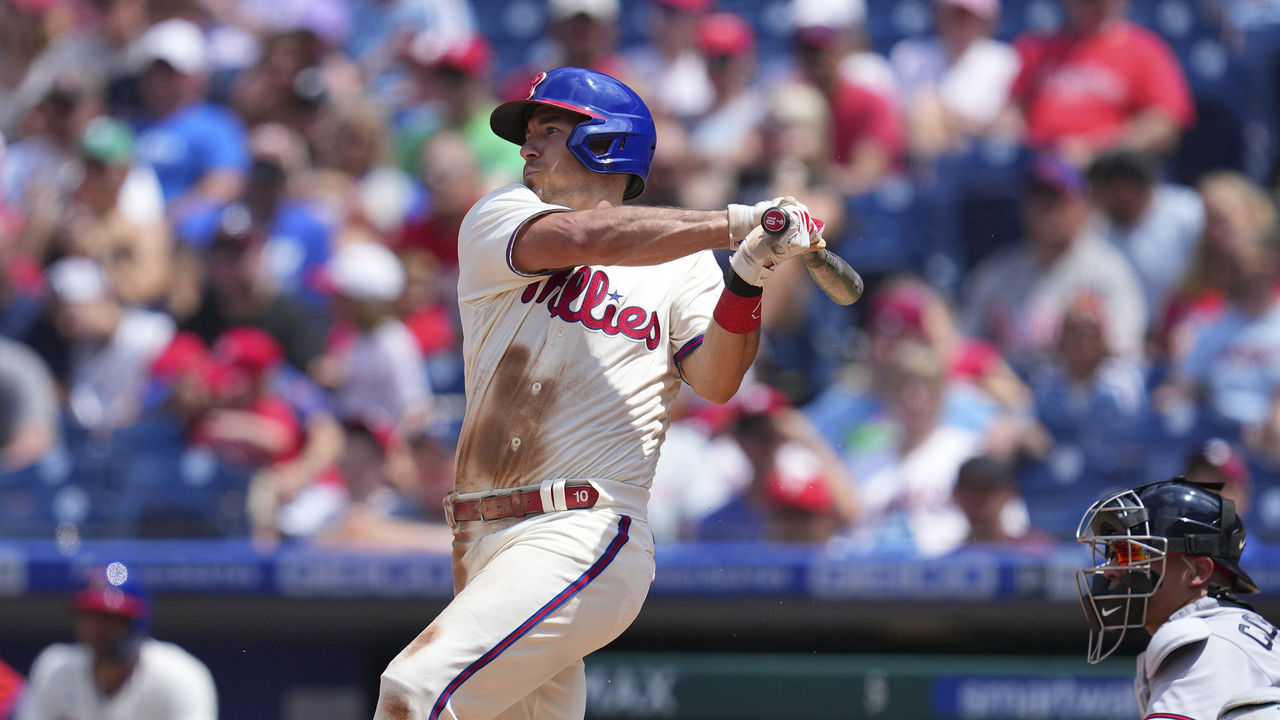 Philadelphia Phillies
MVP: J.T. Realmuto
Best Pitcher: Aaron Nola/Zack Wheeler
Most Improved: Seranthony Dominguez
Most Disappointing: Nick Castellanos
Best Rookie: Andrew Bellatti
Realmuto was the Phillies' rock. In addition to producing the ultra-rare 20-homer, 20-steal season as a catcher, he guided the pitching staff with ease and showed tremendous durability by catching in 133 of his 139 games played. Nola and Wheeler are as fearsome of a starting pitching duo as you'll find, and they share top pitcher honors. Dominguez returned from a long injury rehab to become the Phillies' best and most important reliever, steadying a bullpen that's been leaky for the last few years. Castellanos failed to live up to expectations after signing on for $100 million last winter, hitting just 13 homers and slugging below .400.
Pittsburgh Pirates
MVP: Bryan Reynolds
Best Pitcher: Mitch Keller
Most Improved: Jose Quintana
Most Disappointing: Yoshi Tsutsugo
Best Rookie: Oneil Cruz
The Pirates have some nice pieces moving forward despite a second straight 100-loss season. Reynolds led the club with 27 homers and 62 RBIs, Ke'Bryan Hayes posted 3.0 fWAR, and Cruz was a Statcast darling with his eye-popping exit velocity and arm strength. The latter's development will be crucial to help Pittsburgh get out of the NL Central basement. The 24-year-old went deep 17 times in 87 games but struggled with a .294 on-base percentage.
San Diego Padres
MVP: Manny Machado
Best Pitcher: Yu Darvish
Most Improved: Ha-seong Kim
Most Disappointing: Fernando Tatis Jr.
Best Rookie: Jose Azocar
Machado could wind up winning NL MVP after leading the Padres to the playoffs with a 7.4-fWAR season - the top mark in the Senior Circuit. The star third baseman slashed .298/.366/.531 with 32 homers and 102 RBIs. And he did it all without Tatis, who missed the entire campaign due to a wrist injury and PED suspension. Kim took a big jump in his second full season in the majors, accruing a 3.7 fWAR after a 0.5 fWAR in 2021.
San Francisco Giants
MVP: Joc Pederson
Best Pitcher: Carlos Rodon
Most Improved: Alex Cobb
Most Disappointing: Brandon Crawford
Best Rookie: David Villar
The Giants won 26 fewer games this season following a franchise-best 107 victories last year. San Francisco saw a lot of veterans regress after career campaigns, including Crawford, who finished with a .231/.308/.344 slash line with nine homers. Rodon was by far the best player on the club. The left-handed All-Star amassed 6.2 fWAR, 2.88 ERA, and 11.98 K/9 in what could be his only season with the Giants.
Seattle Mariners
MVP: Julio Rodriguez
Best Pitcher: Robbie Ray
Most Improved: Cal Raleigh
Most Disappointing: Adam Frazier
Best Rookie: Julio Rodriguez
Rodriguez's emergence was a big factor in helping Seattle reach the postseason. The electric young star put together a 20-plus homer, 20-plus stolen base campaign and will likely be one of the faces of the league for years to come. Ray incorporated a sinker into his arsenal in 2022. The 2021 AL Cy Young winner struggled at times but delivered on the whole in the first season of a five-year contract.
St. Louis Cardinals
MVP: Paul Goldschmidt
Best Pitcher: Adam Wainwright
Most Improved: Albert Pujols
Most Disappointing: Jordan Hicks
Best Rookie: Brendan Donovan
Goldschmidt fell off the Triple Crown pace in September, but that should hardly overshadow his brilliant season. He was the Cardinals' best player and may have finally done enough to secure his first National League MVP. Wainwright continued to defy age on the mound, turning in a stellar age-40 campaign. He remains both the ace and the heartbeat of the Cardinals. Hicks, by contrast, failed to rediscover his old form in the bullpen, and St. Louis was unable to count on him this year.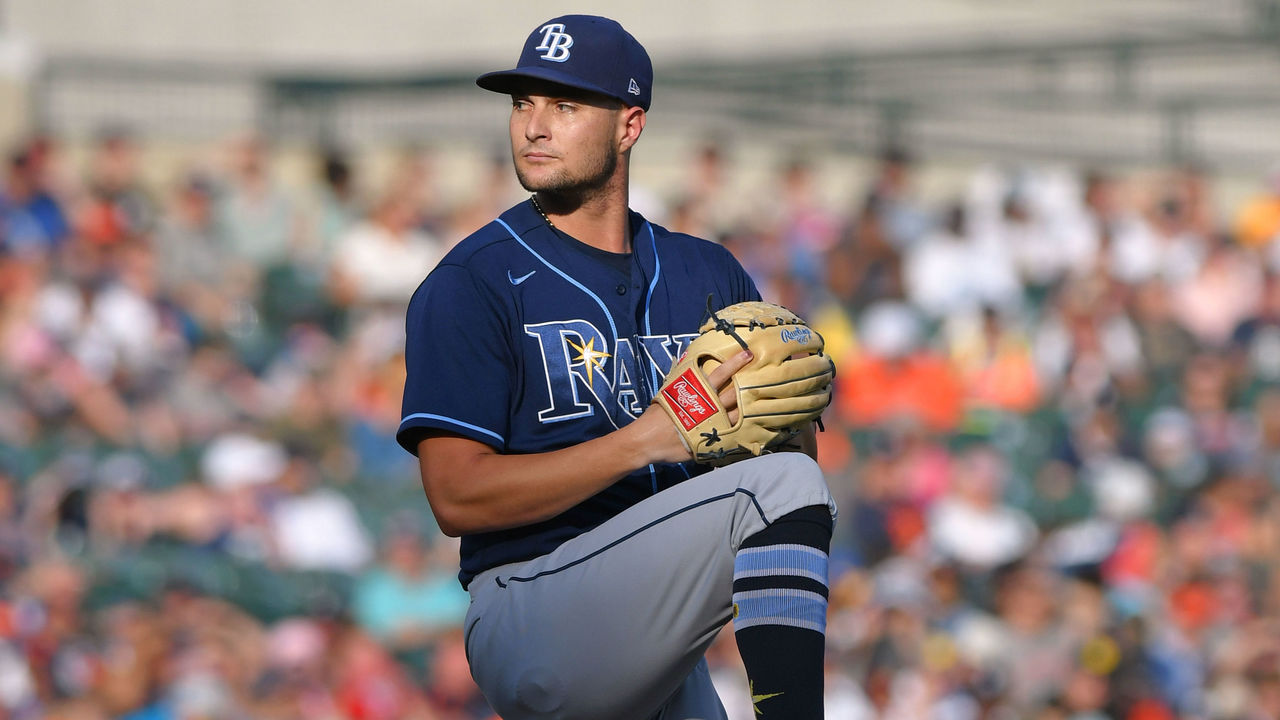 Tampa Bay Rays
MVP: Shane McClanahan
Best Pitcher: Shane McClanahan
Most Improved: Isaac Paredes
Most Disappointing: Josh Lowe
Best Rookie: Jonathan Aranda
Although he battled injuries at the end of the season, McClanahan announced his arrival as one of the best hurlers in the game with an excellent season. The Rays' front office struck again, flipping Austin Meadows to the Tigers for Paredes. Meadows didn't hit a home run this season, while Paredes put together a career-best campaign across the board at the plate. Many expected Lowe to step into the void left by Kevin Kiermaier's injury. However, the 24-year-old struggled at the plate and only appeared in 52 games.
Texas Rangers
MVP: Corey Seager
Best Pitcher: Martin Perez
Most Improved: Nathaniel Lowe/Martin Perez
Most Disappointing: Kole Calhoun
Best Rookie: Brock Burke
Seager reached the 30-homer plateau for the first time in his eight-year career. Perez's success was one of the biggest surprises in the league. The veteran left-hander set career highs in multiple categories. Although it's hard to imagine him replicating the success in 2023, Perez looks like a priority for the pitching-starved Rangers to retain for next season. Despite Seager and Marcus Semien's high-paid status, it was Lowe who led the club in wRC+ and OPS.
Toronto Blue Jays
MVP: Alek Manoah
Best Pitcher: Alek Manoah
Most Improved: Ross Stripling
Most Disappointing: Jose Berrios
Best Rookie: Gabriel Moreno
Manoah has been one of baseball's best starting pitchers since his debut in 2021. The right-hander is a quality-start machine. If he can continue to increase his strikeout rate, Cy Young Awards are likely to be in Manoah's future. Stripling put together an excellent season as he heads to free agency. The development of his changeup allowed him to pitch deeper into games. Fresh off inking a lucrative seven-year extension, Berrios had one of the most puzzling seasons for a pitcher in recent memory. Usually the hallmark of consistency, Berrios posted the highest ERA among qualified starters in the AL.
Washington Nationals
MVP: Juan Soto
Best Pitcher: Kyle Finnegan
Most Improved: Hunter Harvey
Most Disappointing: Nelson Cruz
Best Rookie: Joey Meneses
The Nationals went through their worst season in franchise history since relocating from Montreal, losing 106 games and dealing Soto to the Padres. However, it wasn't all doom and gloom, as Meneses came out of nowhere to record a .324/.367/.563 slash line with 13 homers in just 56 contests. It's too bad he's already 30. The addition of Cruz on a one-year, $15-million deal was a total head-scratcher.
Comments
✕
MLB team-by-team end-of-season awards
  Got something to say? Leave a comment below!