Steven Kwan's unlikely rise is helping the Guardians stay in the playoff hunt
Jason Miller / Getty Images
How does one become an elite contact hitter in this age of record strikeouts?
Undoubtedly, much is tied to nature.
"Having contact ability is a natural gift," Cleveland Guardians hitting coach Chris Valaika said.
Steven Kwan has innate gifts. The Guardians' rookie outfielder says his eyesight, recently evaluated, is 20-20.
"It's devolved," he told theScore. "It used to be 20-10, 20-15."
He's always seen the ball well out of a pitcher's hand. He also suspects he's blessed with uncommon eye-hand coordination. He's fast, too. His 6.74-second 60-yard dash time in 2015 at a Perfect Game High School showcase ranked in the 96th percentile. Statcast has him ranked as the 35th-fastest player in the majors this season over 90 feet at 3.85 seconds.
But to become a major leaguer, Kwan said those natural gifts also needed to be nurtured.
He's a product of specialization. He never seriously participated in any other organized sport. Baseball was his passion. Kwan played year-round. He honed his bat-to-ball skills with his father, who tossed him countless knuckling, curving Wiffle balls in the backyard of their Bay Area home. Those thousands of hours of practice and gameplay, plus his natural traits, explain why some baseball evaluators gave Kwan's hit tool top-of-the-scale grades of 80. They also explain why he's succeeded as a rookie.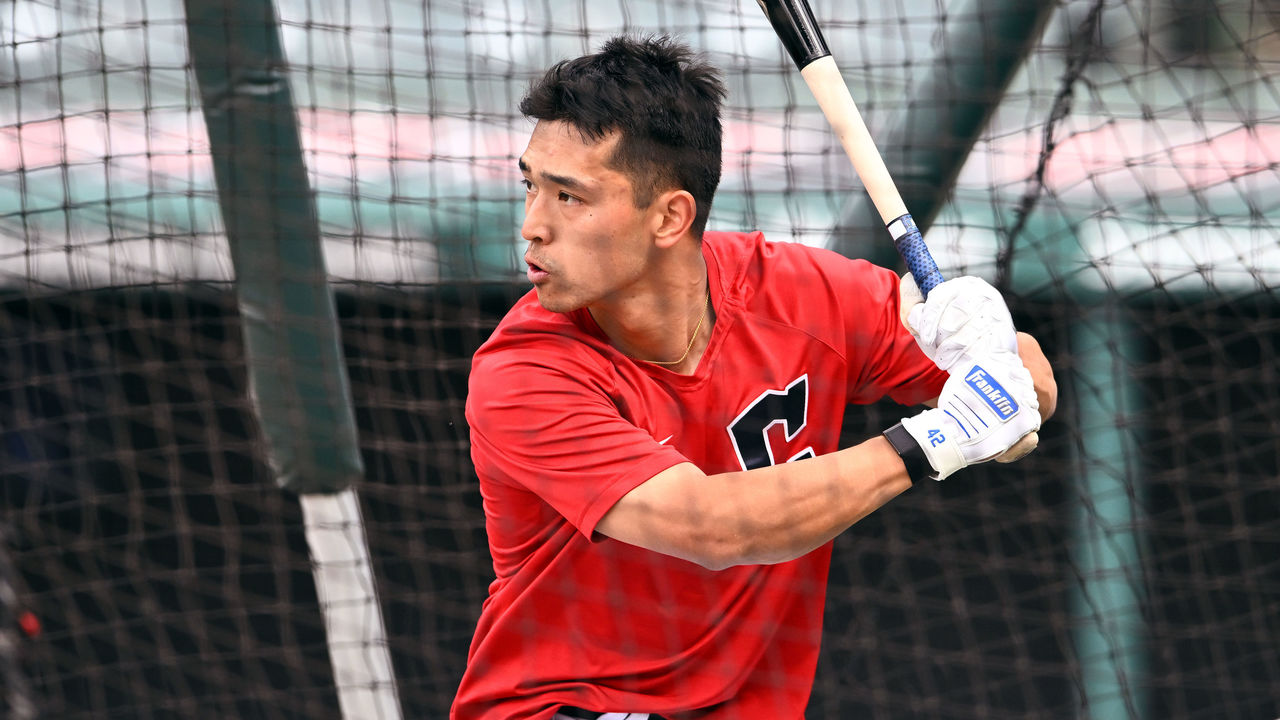 There's a mental component to Kwan's success, too. As a kid, striking out brought him to tears. At a time when strikeouts are more accepted than ever before, the Oregon State product loathes them.
"I think it's a mindset: 'I'm not going to strike out,'" Kwan said. "I take every at-bat seriously. Even if it's the ninth inning, the count is 0-2, we're up 10, I don't want to strike out. I'm going to find a way to put the ball in play and make something happen."
Guardians assistant general manager James Harris said Kwan purposefully worked on reaching a rare meditative-like focus at the plate.
"It goes back to Oregon State. He has an innate ability to quiet his mind," Harris said. "He's able to put away all the noise and simplify the situation to exactly what he's doing at the plate.
"It's not just meditation like when you are laying in a room with air conditioning, and it's really comfortable. He's finding that level of focus in the game. He's translated the skillsets that people are using in a relaxed state, and he's using those in a performance state."
From 2012-22, only 45 qualified hitters produced a strikeout rate of less than 10% in a single season. This year, only three players reside below that level: Kwan, Minnesota's Luis Arraez, and Kwan's superstar teammate Jose Ramirez. As a team, Cleveland leads the majors with an 18.5% strikeout rate.
Kwan began his career reaching base 15 times in his first four contests, the most by any player since at least 1901. Last week, the left-handed hitter had an 18-game hitting streak snapped in a game he had to leave early after fouling a ball off his foot.
Overall, he's batting .297 with a .371 on-base mark and 119 wRC+ entering play Wednesday. Since becoming Cleveland's primary leadoff hitter on June 21, his average is .326, his OBP is .387, and his wRC+ is 133. That production is helping keep the Guardians in the AL Central Division race with the Twins and White Sox. Cleveland pulled into a first-place tie with Minnesota on Tuesday night.
Part of Kwan's mindset is also about embracing his limitations as a hitter and concentrating on his strengths. His primary weakness is his size - or lack thereof. He's listed at 5-foot-9 and 175 pounds, one of the shortest and slightest major-league regulars. While hitters have become taller and heavier over time, Kwan is built like an average-sized 19th-century player, according to Bill Petti's research.
"If you were building a center fielder or outfielder from scratch, you are probably not using Steven Kwan's characteristics," Harris said. "But if you have Steven Kwan's characteristics, you probably need to be working on some of these other things that make him good."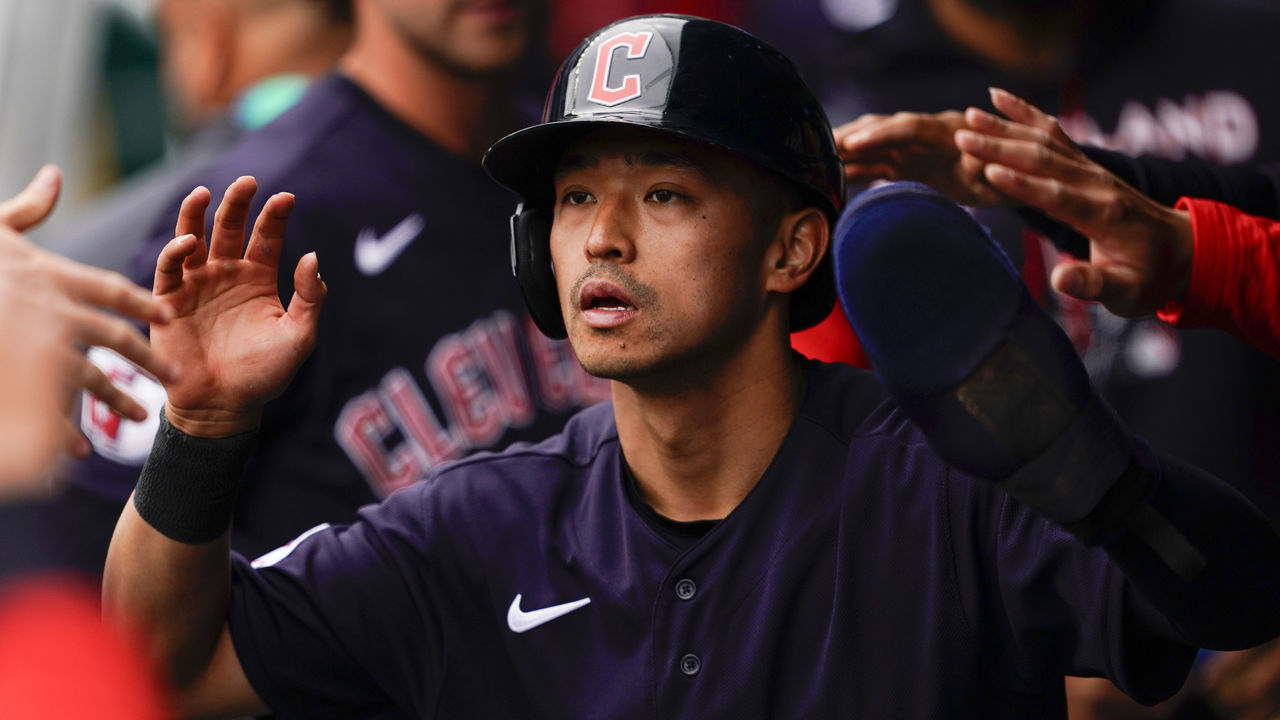 The lack of size and what scouts could project from his frame are partly why he fell in the 2018 draft. The Guardians picked Kwan in the fifth round despite being one of the country's most prolific hitters while at Oregon State, playing on the same team as first-rounders Adley Rutschman, Trevor Larnach, and Nick Madrigal. Madrigal is another undersized player, but he played shortstop - a premium position - in college. Kwan's OBP was .463 to Madrigal's .428 in their junior seasons, but Madrigal was selected fourth overall in the 2018 draft while Kwan wasn't ranked among Baseball America's top 200 prospects.
But Kwan believes his size helped him focus and refine his approach.
"I think that I am lucky with my armspan and wingspan," Kwan said. "I cannot barrel a ball out of the zone. I physically cannot do that. I think that helps my brain register, 'If I can't hit this ball hard, I shouldn't swing at it.' Whereas I know other guys who can barrel a ball out of the zone, that makes discipline a little harder for them. Balls a half-inch off, or a ball off, I simply can't hit them … I see what I can hit, what I can't hit, and react to that."
His chase rate ranked as the seventh-lowest in the majors entering play Wednesday. He doesn't swing and miss. Kwan was tied with Arraez for the lowest swinging-strike rate in the majors (2.9% of his strikes are whiffs).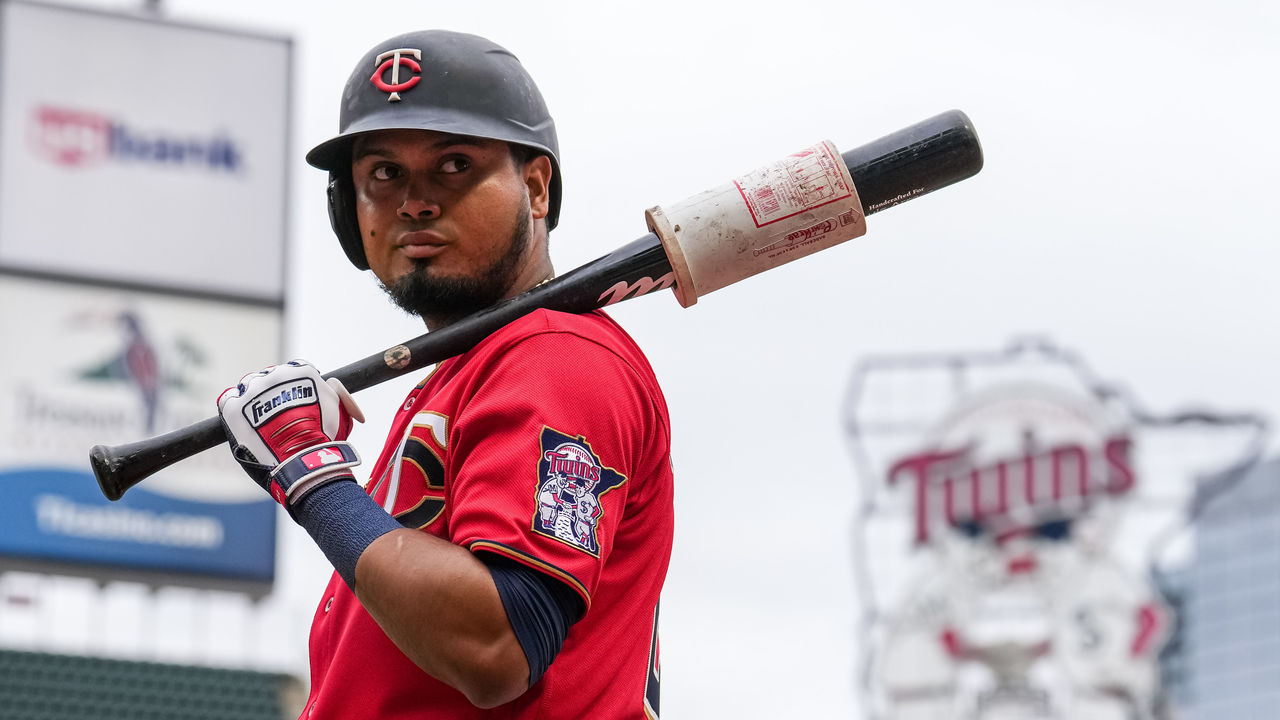 It wasn't until his sixth major-league game that Kwan swung and missed. According to the Elias Sports Bureau, Kwan saw 116 pitches before swinging and missing, the most since the stat began being recorded in 2000.
While his limitations have helped honed these rare skills, Harris, who worked with the NFL's Philadelphia Eagles before moving into baseball, said Kwan also makes his practice more game-like to strengthen them.
In football, the week is dedicated to making practice as game-like as possible, Harris said. But only in recent years have major-league teams tried to make practice more similar to what players face in games, like how the San Francisco Giants began bringing breaking ball and high-velocity machines onto the field last year.
"One thing that really impressed me is he likes situations where you are not just throwing him strikes over the plate in his batting practice," Harris said.
"He started this with one of his hitting coaches at Oregon State, where he wants balls on purpose so he knows which ones he wants to swing at, and which ones he doesn't. It's not like a typical BP where everything is piped over the plate. He wants to take some (pitches) to make it more game-like. That's something he developed at Oregon State that he continues with us."
And Kwan is challenging himself to grow in other ways, too. Just because he's one of the game's slightest players doesn't mean he's a zero in the power department or isn't trying to improve that shortcoming.
"He loves to be challenged," Valaika said.
Not that he'll ever be a 30-homer threat, but perhaps Kwan possesses further upside, tied to the old scouting adage that power arrives later in careers. He has examples of other under-6-feet, above-average contact hitters who've added considerably more power as major leaguers: Mookie Betts, Francisco Lindor, Justin Turner, and Ramirez. None of those players were prolific power hitters during their minor-league days or early in their major-league careers.
Just as weighted-ball training is helping pitchers build velocity through differential- and constraint-based training, Kwan implemented a weighted-bat program last offseason. Heavier bats helped build strength, and lighter bats increased bat speed.
"I was lower on the bat speed ranking in the Cleveland organization," Kwan said. "Someone recommended that, and I jumped a couple miles per hour on the swing … It's being able to use my body a little more efficiently."
After a year of dedication to the program, Kwan said his bat speed increased from the 65-to-66 mph range in 2020 to the low 70s this year.
"I've flirted with 73," he said, which is around the major-league average.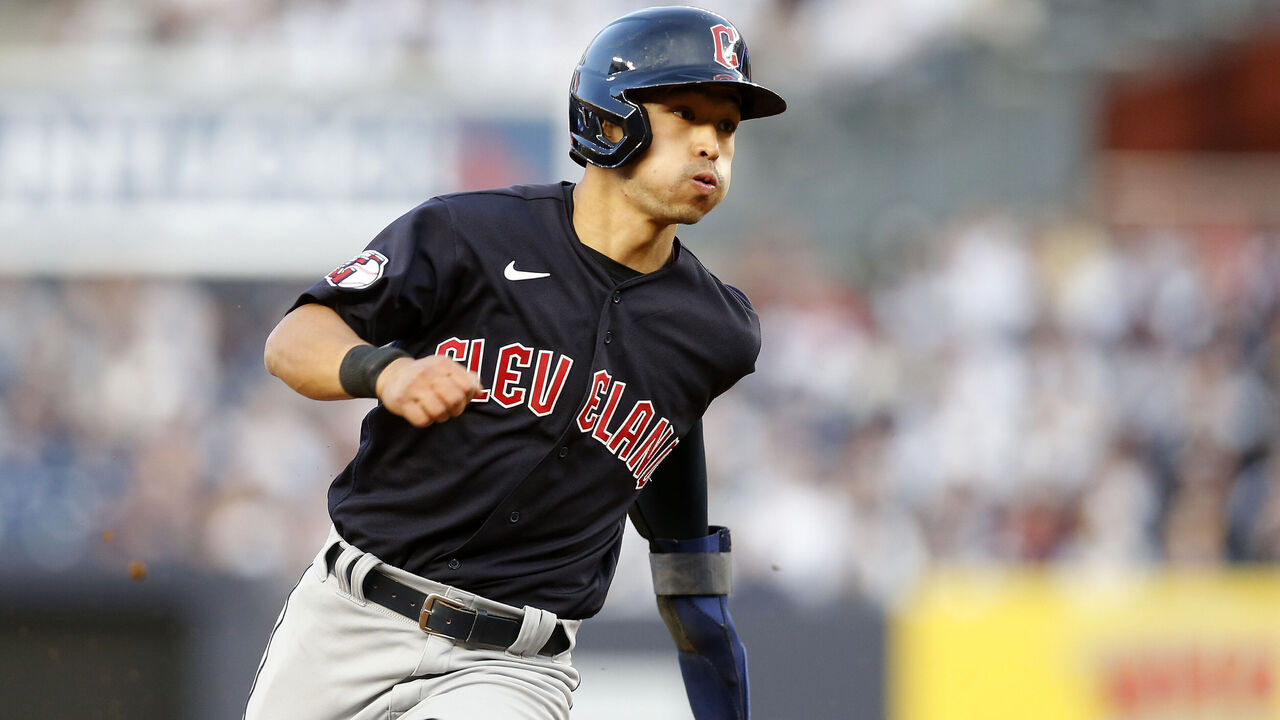 For the first time as a pro, Kwan reached double-digits in home runs (12) in a season split between Double-A and Triple-A last year.
"We are seeing some uptick in exit velocity," Valaika said. "Time and acclimation, understanding how he is being pitched, things like that, he has to go through. … You are going to see him start taking more chances and being able to tap into some of that power he already has. It's going to come with time.
"He's going to hit home runs, hit doubles. But he's going to do it through (his) approach and being smarter than other people."
While Kwan ranks in just the third percentile in average exit velocity this year, he ranks in the 32nd in maximum exit velocity, suggesting there might be more pop in his bat.
But it all begins with the hit tool.
While building 80-grade contact ability takes some combination of nature, nurture, and a willingness to turn strengths into weakness, Kwan is proof that low-strikeout, .300 hitters don't have to be a thing of the past.
Travis Sawchik is theScore's senior baseball writer.
Comments
✕
Steven Kwan's unlikely rise is helping the Guardians stay in the playoff hunt
  Got something to say? Leave a comment below!