'I wasn't as happy as I should have been': MLBers share their draft-day experiences
Ahead of the 2022 MLB Draft on Sunday, theScore spoke with a number of major leaguers to share their stories from draft night.
The 2013 MLB Draft was supposed to be one of the best moments of Trey Mancini's life.
But it ended up actually pissing him off.
"I was watching on the computer and I had enough," Mancini said. "There was a guy named Trey Michalczewski who got drafted in the seventh round by the White Sox. So I heard 'Trey' and I thought it was my name. And then they said a different last name. I think I ripped my shirt off and threw it. I was storming around the house pissed off."
Remarkably, four Treys (Ball, Masek, Michaelczewski, Williams) and a Trae (Arbet) came off the board before the Baltimore Orioles called and told Mancini they'd like to select him in the eighth round. He informed the team that it could take him, but he was now considering going back to school.
He was selected with the 249th pick.
"My dad was like, 'Congratulations, good job,' basically," Mancini said with a laugh. "I wasn't as happy as I should have been."
Mancini deliberated for five days before deciding to sign. He used the emotion he felt on draft night as motivation and went to camp with what he described as "a little bit of a chip on my shoulder."
Now 30 and six years into his MLB career, Mancini looks upon that day with a little more fondness. He ranks fourth in games played, fifth in home runs, and eighth in bWAR among the 248 players selected before him.
He's also the only one of those Treys to reach the majors.
"It ended up being a great day, you know, and I ended up appreciating it," he said.
'None of their opinions matter'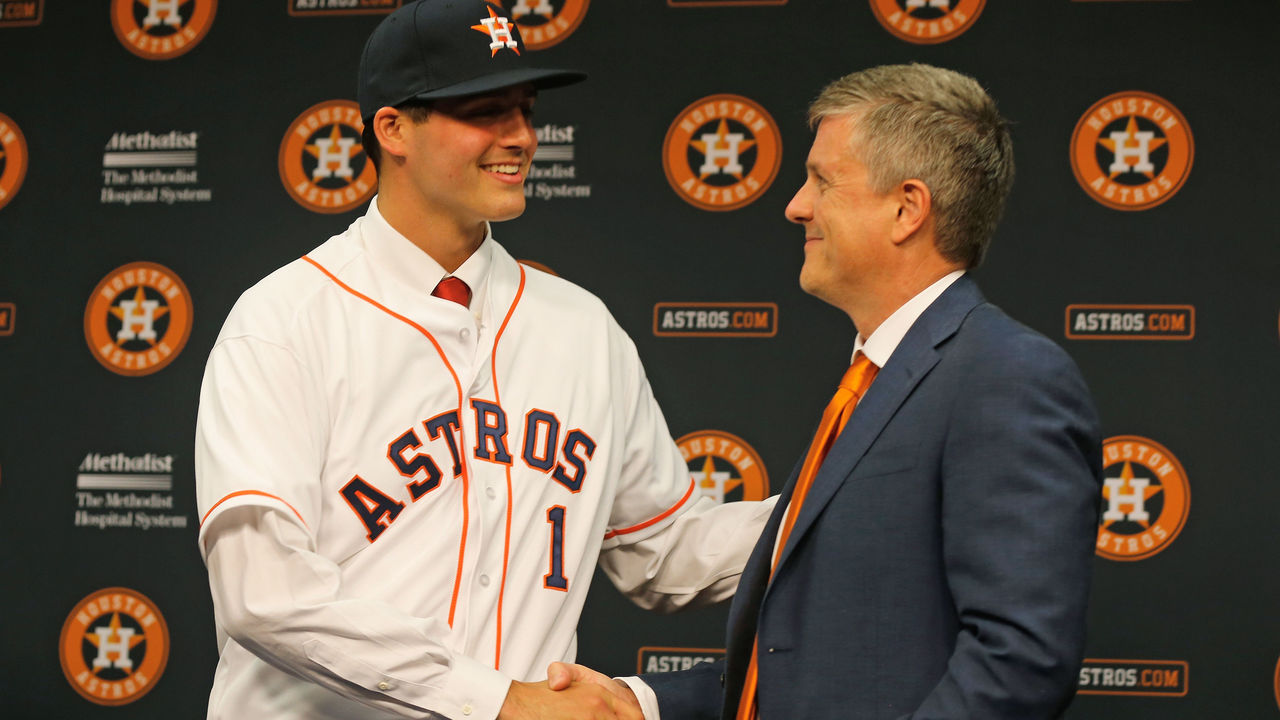 Mark Appel didn't have to wait long to hear his name called.
The Houston Astros took the hulking right-hander out of Stanford with the first overall pick in the 2013 draft ahead of University of San Diego star Kris Bryant. It was actually the second time Appel was a first-round selection after Pittsburgh picked him eighth in 2012, but he failed to sign with the Pirates.
"I was excited. I'm from Houston, so that was really special - the team I grew up rooting for drafted me," Appel said. "It felt like a blessing being able to start my pro career with the Astros."
Appel was expected to be one of the key pieces of the Astros' renaissance. He was the organization's second straight No. 1 pick following Carlos Correa, and quickly joined the future star shortstop in Class A. The future was bright.
But the thrill of going No. 1 quickly faded; in fact, years of anguish were only beginning for Appel, and things didn't go as planned for him. During his first few minor-league seasons, he struggled with his command and injuries. He was eventually traded to the Philadelphia Phillies in 2016, though the change of scenery did nothing to alleviate his issues.
Less than four years after being drafted as the top pick, the Phillies designated him for assignment. Three months later, at only 26, Appel announced he was stepping away from baseball.
"There was times when I was the worst pitcher on my team," Appel said four years ago. "In 2014, maybe the worst pitcher in professional baseball."
Now able to reflect, Appel acknowledges the weight of being the No. 1 pick carried a lot of external pressure.
"I think the hard thing was, most rooms that I walked into, especially early in my career, people already had opinions about who I was, and the kind of guy I was," Appel said. "I think that was the hardest thing for me, having people already having judgments about who you are before we even get to know each other. You're expected to perform and do well, and you think about that in the back of your mind."
Even leading into draft night, paying too much attention to projections can distract a player.
"We were just watching the draft online and on the TV, just hoping the phone would ring," Boston Red Sox second baseman Trevor Story said. "You see all the projections about where you think you're gonna go, but it rarely works out. Everyone thinks they should go a lot sooner."
Reliever Dillon Tate had an experience similar to Appel's. He was the No. 4 pick in the 2015 draft by the Texas Rangers and bounced around several organizations before finally finding success as a reliever with the Orioles this season.
"I didn't feel pressure from myself. I think if anything, everything was just external," Tate explained. "It's just realizing that everybody else has these expectations. But then, at a certain point, you realize none of their opinions matter. Once I was able to get to that point, I feel like I was able to just play baseball.
"It's just learning how to sift out information and figuring out what is going to be good for you, and then what's going to be useless. I feel like I'm still learning that for sure. To this day or, you know, refining that skill."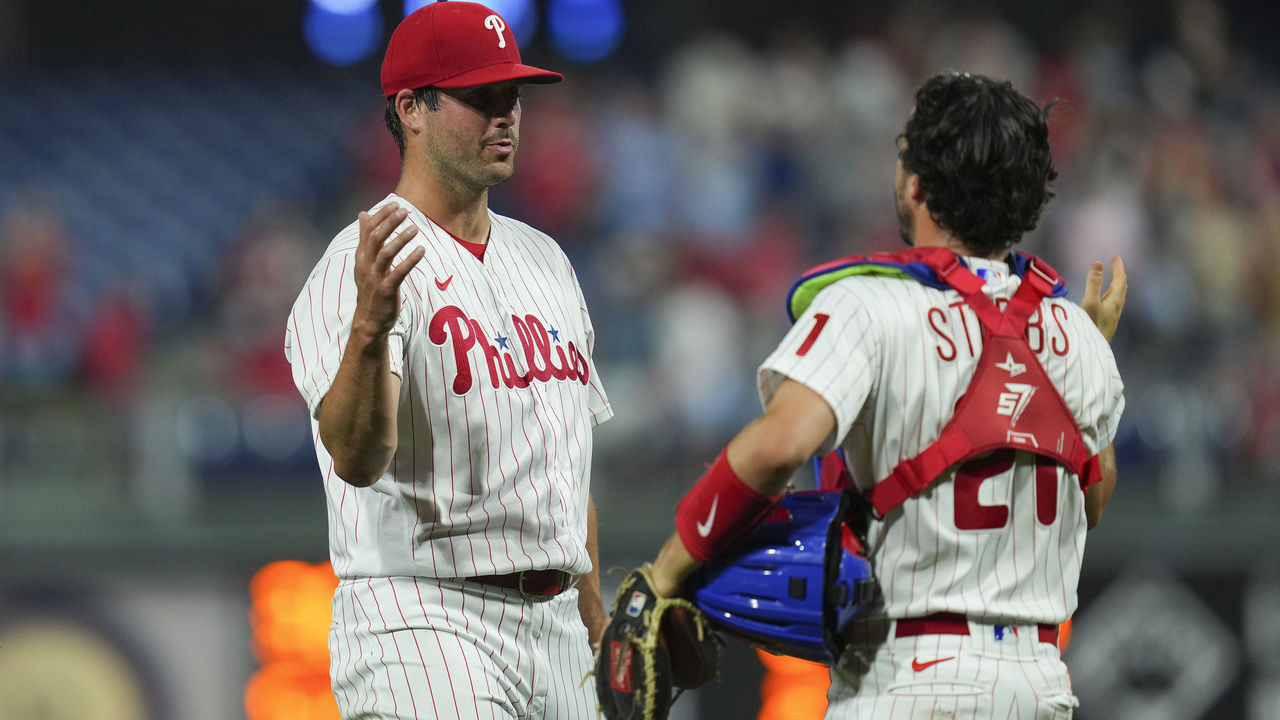 Appel took nearly three years off from baseball before attempting his comeback. Being away helped him find himself, and helped him figure out his way back to the player and person he wanted to be.
"To some extent, your identity is formed around you being a baseball player, and when you're not playing that gets put to death," Appel said. "And so, you (need to find out) who is Mark the person? Who is Mark the friend, the son, the brother? And so, when you meet people outside of the game, and you see the struggles that they're going through, you're like, 'Wow.' You almost start seeing yourself as just another normal dude.
"I don't see myself as anyone special or above anyone else. I think being out of the game was one of the best things that ever happened to me."
Appel's comeback is one of the best stories of the season. At 30 years old, and almost a decade after he was drafted, he finally made his MLB debut June 29, pitching in relief against the Atlanta Braves. Finally reaching the majors was overwhelming, and he said the positive response from his peers was something he's grateful for.
"I think a lot of people that have known me over the years knew that was a dream of mine." he said. "Having that come true, it was cool to see people excited for me."
Appel's active on Twitter and has shared his experiences throughout his baseball journey - one where he's been called "the biggest bust in MLB history." He's trying to use social media to "actually try to contribute something, even if it helps one person." He says writing has been therapeutic, and helps him better understand some of the challenges he's been through.
On Sunday, there will be another new No. 1 pick who'll be saddled with the same expectations Appel was. His advice is simple:
"I would say just do your best to just be a normal guy. Anytime you try and let your draft position or money affect how you conduct yourself or how you interact with people - I think relationships are the most important thing we have in this life. So, if you can't treat others well and treat yourself well, I think it's going to be a really hard time to navigate this world even if you have all the talent."
'Get that check and go play ball'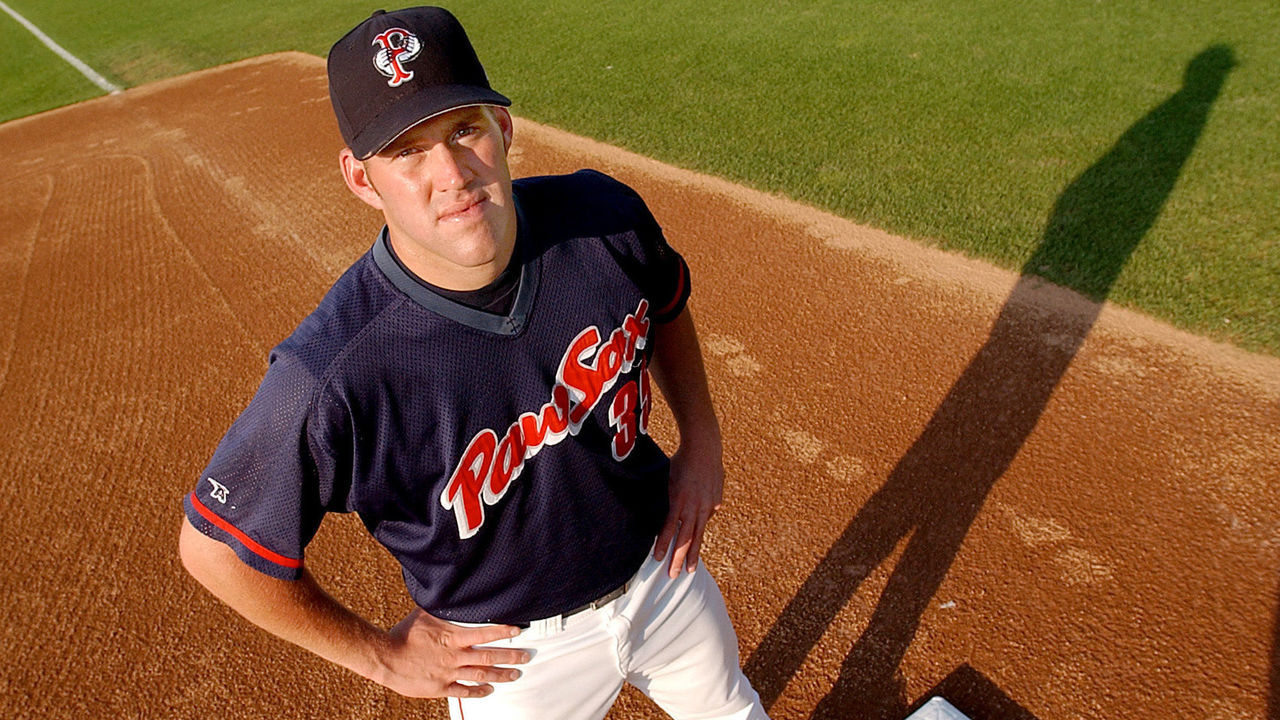 Kevin Youkilis didn't have the benefit of following the draft online when he was selected in the eighth round by the Red Sox in 2001.
"It wasn't advertised too much," Youkilis told theScore. "I finished a final at college and got a call from my agent back at my apartment. He let me know I was drafted. It was way different back then. I was excited. I went nuts."
Projections on where Youkilis might land were all over the place. He said some outlets had him going anywhere from the fifth to 15th round. As a college senior at the University of Cincinnati, Youkilis didn't have the leverage of telling teams he would remain in school.
He took what he could get: a $12,000 signing bonus.
"My dad set up an account and put it in there," he said. "There wasn't any picking up the tab for me. Basically, you get that check and go play ball. You're not getting many checks after that for a while."
The discrepancy between signing bonuses per round is significant in baseball. The financial security a first-round pick receives compared to someone taken in the later rounds is considerable. Often times, players with remaining college eligibility will return to school and re-enter the draft a year or two later with hopes of landing a higher signing bonus.
"As long as I was treated with respect as far as how much money I got - that it was appropriate for where I got picked - I was going to go play baseball," Philadelphia Phillies slugger Nick Castellanos said of his decision to sign with the Detroit Tigers for $3.45 million out of high school in 2010, instead of going to college.
All that money up front for a player who's never played a single pro game could seem like a lot of risk to an outsider, but that money is designed to get the player through his minor-league career and early arbitration years. It's important to remember that seven-figure deals aren't the reality for most players.
Appel was one of the lucky ones. He landed a fully guaranteed $6.35-million bonus from the Astros. He acknowledged not having to worry about money throughout the minors was a weight off his shoulders, while he watched some of his peers struggle to make ends meet.
"I'm a huge advocate for increasing pay and conditions for minor leaguers," Appel said. "I've seen it in the lives of my teammates. Every dollar counts. The fact that guys would have to leave and go do something else because they literally can't afford to keep playing even though they have the talent ...
"I tried to help out teammates whenever I could. It's been something I've cared about for a long time, especially since I've been in the minors for a long time."
'Now the real work begins'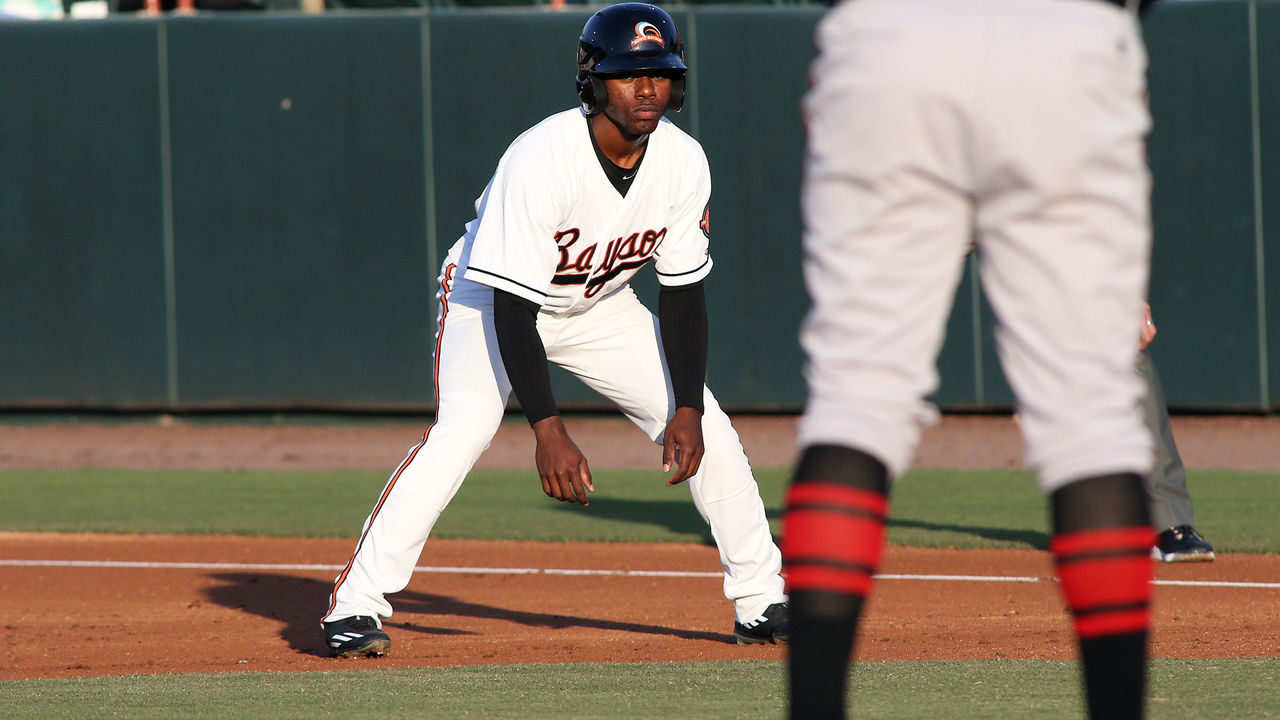 You can find a different draft experience at almost every stall in a major-league clubhouse.
One of the best parts about the sport: once your name is called, your draft position no longer matters. Of course, being a high pick with a big signing bonus gives you an extended look, but talent and hard work rise to the top.
A couple stalls down from Mancini sits Cedric Mullins, the 403rd pick in 2015.
"I was at home. This was day three, just kind of keeping up on the computer," Mullins said of his draft day. "Names were getting selected left and right. The 13th round came around and we came to an agreement on (a signing bonus of) $100,000.
"Both of my parents were at work. I was by myself, but my brother was upstairs sleeping. He had no idea what was going on, then he heard me yell, 'Let's go!' We were so excited."
Mullins had finished the season with Campbell University - not exactly a baseball hotbed - and hit .340/.386/.549 in 56 games. Draft position didn't mean much for Mullins, nor did a big signing bonus. He only wanted his foot in the door.
"It was a moment of relief, but also a moment of where it's time to get back to work," Mullins said. "It was just one stepping stone to where I wanted to be. I feel like a lot of weight was being lifted just getting drafted. A few days later, when I was about to fly out was when I was telling myself: 'Now the real work begins.'"
Mullins, an All-Star last season, is one of six players drafted in the 13th round in 2015 to reach the majors. He's played 264 more games than the other five players combined.
"You realize (pretty early in the minors) it's not a big deal (where you're drafted), and you got to go out and do your job and play," Youkilis said. "Some guys went up higher, some guys got more money and never made it close to the majors.
"The thing is: you got to focus on yourself. The minor leagues are tough. It's a team aspect to try to win games, but you're really trying to get yourself to move up, so it's kind of interesting. But through it, you gotta be a good teammate. You gotta play to win and you gotta do all the little things because that's what you're showcasing to all the talent evaluators."
Comments
✕
'I wasn't as happy as I should have been': MLBers share their draft-day experiences
  Got something to say? Leave a comment below!