Going big: Aaron Judge's bet on himself is risky because he stands alone
Adam Hunger / Getty Images
Before the season, Aaron Judge made a big bet on himself.
With free agency looming after this season, he rejected a seven-year, $213.5-million contract extension from the New York Yankees. It was far short of recent record deals for star position players, but it still would have ranked as the 23rd-richest deal of all time, according to Cot's Baseball Contracts database.
So far, Judge's decision seems to be working out great.
The 30-year-old Yankees outfielder swatted his MLB-leading 26th and 27th home runs on Wednesday night. The next day, his walk-off single gave the Yankees their 51st win of the season. He owns a .299/.374/.648 slash line. He is third in the majors in FanGraphs wins above replacement and sixth in Baseball Reference WAR. If the season ended today, Judge would be a strong MVP contender - especially given his team's success, which some voters value.
Putting aside the MVP debate, Judge is performing like a superstar and is on pace to overtake his single-season career bests of 52 home runs and 8.8 fWAR from 2017. That's the kind of year a player wants to have before entering free agency. But his bet becomes more complicated when considering a couple of other factors: his age and the lack of historical comparables for players like him.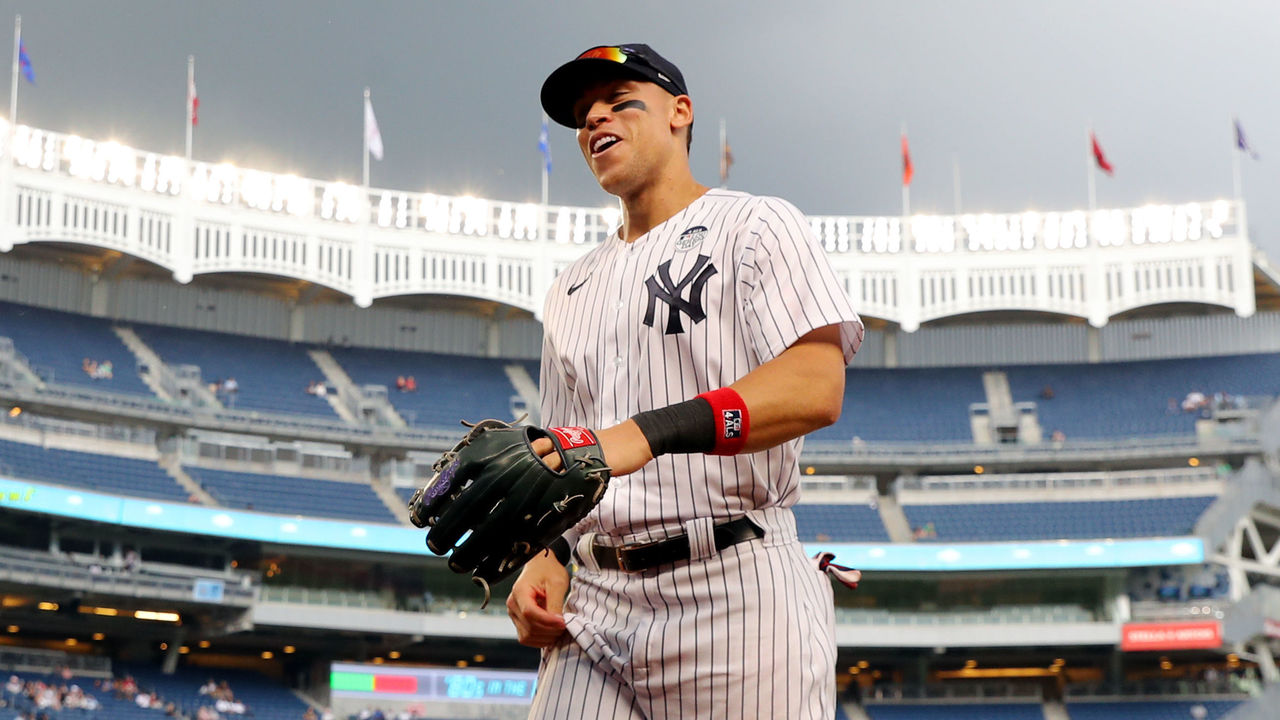 In the last few years, MLB teams have become hesitant to sign players in their 30s to large free-agent deals. Judge turns 31 next April. He is a bit older than other elite free agents because he was a college draftee; he played three seasons at Fresno State before the Yankees picked him 31st overall in the 2013 draft.
Judge debuted in the majors at 24, an age at which stars like Bryce Harper and Manny Machado had already established themselves. Harper and Machado were both 26 when they signed their megadeals in 2019.
To maximize free-agency years, you have to earn your six years of service time while you're as young as possible. Consider that Corey Seager and Marcus Semien entered free agency last offseason with identical career fWAR totals of 21.7; each was primarily a shortstop, and they had the same agent, Scott Boras. They both signed with the Texas Rangers in the offseason, but Semien turned 31 at the end of last season and Seager wouldn't turn 28 until the start of this one. Seager signed for $325 million over 10 years, while Semien received $175 million over eight years despite finishing third in AL MVP voting last season.
Judge is the kind of player the union tried to better compensate in the most recent collective bargaining agreement through pre-arb performance bonuses, incentives to reduce service-time manipulation, and minimum salary increases. Judge and the Yankees avoided arbitration just before his hearing Friday, reportedly agreeing to a $19-million salary plus incentives. He originally asked for $21 million, while the Yankees offered $17 million.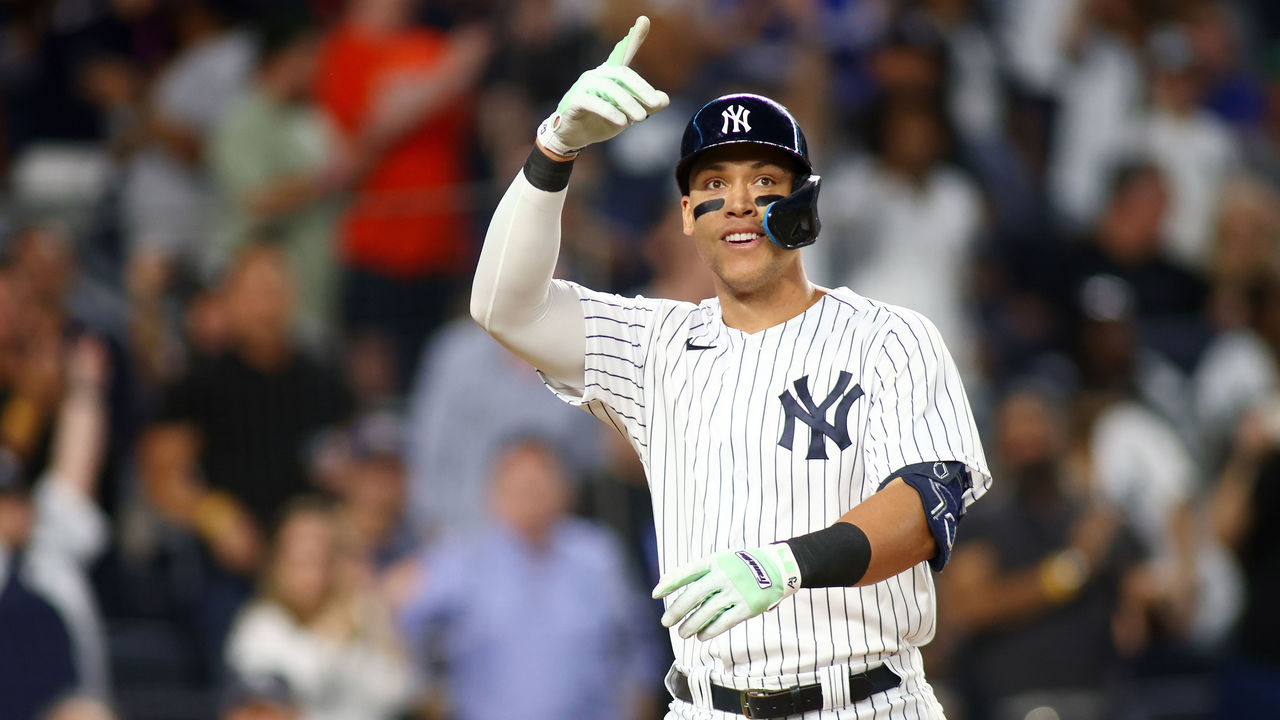 Judge is hoping to join the $300-million club, but all nine of the players who landed contracts of that value or greater were in their 20s when they signed those deals. Some people believe Judge can attract a deal of more than $300 million, but the trends suggest otherwise.
The top contract for a position player age 30 or older was Alex Rodriguez's $275-million extension with the Yankees in 2008, which followed a 9.6-WAR season. Last decade, Miguel Cabrera and Robinson Cano just fell short of $250-million deals as position players in their 30s.
J.D. Martinez, another top slugger, had to "settle" for a five-year, $110-million deal entering his age-30 season in 2018, and he didn't sign until mid-February as training camps were opening. Leading into his free agency the previous November, Martinez made it known he was seeking a $200-million-plus deal after producing a sparkling campaign with the Detroit Tigers and Arizona Diamondbacks in 2017.
Last offseason, which featured record spending before the lockout was called Dec. 1, first baseman Freddie Freeman was seeking a $200-million deal heading into his age-32 campaign.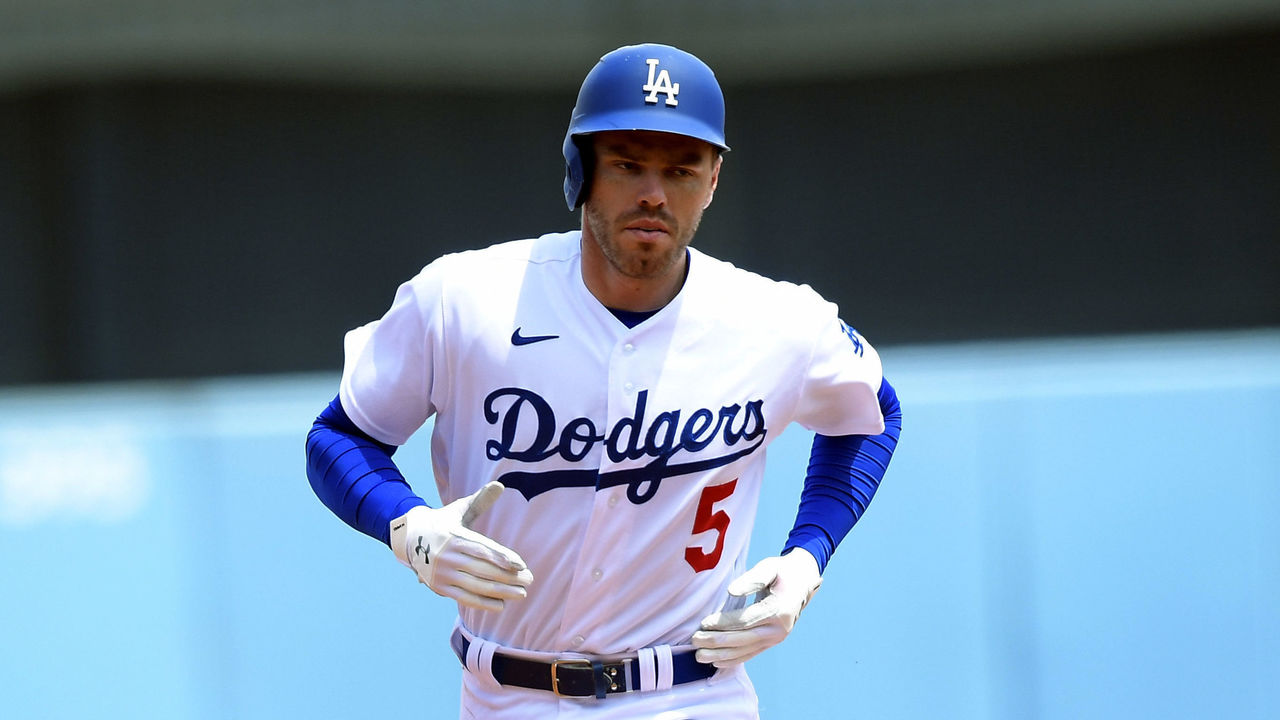 Freeman "settled" for a six-year, $162-million deal with the Los Angeles Dodgers (though nearly a third of the money is deferred, reducing the real-dollar value of the deal when adjusting for future inflation).
Yes, they were a bit older than Judge and didn't play center field like Judge is this season. But they did have better track records in terms of health. Judge comes with an extensive injury history, having only twice exceeded 112 games played in his first six full seasons in the major leagues.
Can Judge do better than the Yankees' offer? He's certainly increased his projected contract value this season, but Dan Szymborski of FanGraphs' ZiPS forecast projects Judge's open-market value will fall short of $250 million total based on a dollar-per-WAR performance projection for a seven-year deal.
Martinez and Freeman are imperfect comps, and that's the other issue: There is quite simply no one in baseball history like Judge in terms of body type, presenting a huge challenge in forecasting his future performance.
There are no other position players listed at 6-foot-7 and 280 pounds, never mind ones who can play center field.
According to Baseball Reference data, there have been seven position players in major-league history who were at least 6-foot-6 and 250 pounds. Four of them played in their 30s: Adam Dunn, Frank Howard, Brad Eldred, and Val Pascucci.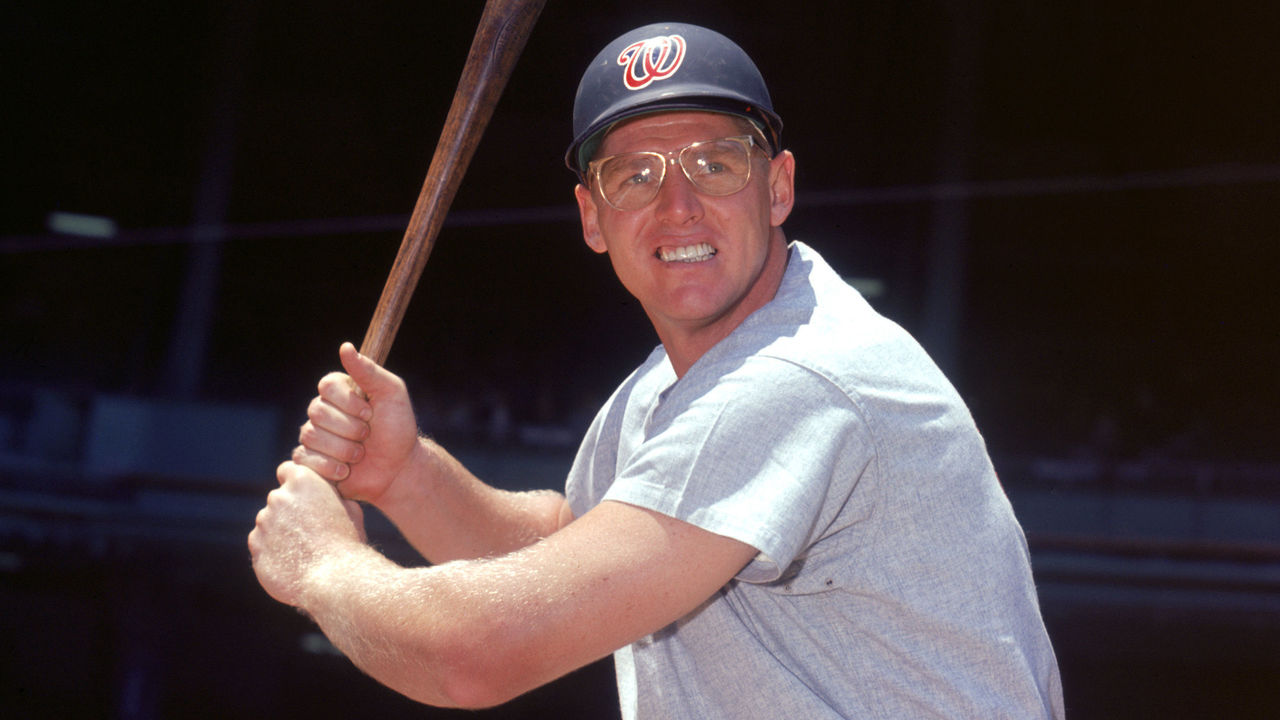 Pascucci recorded just 85 career plate appearances, while Eldred had 299. That leaves us with Dunn and Howard as the only real comps.
Dunn slugged 462 home runs for his career, but 354 came from his debut through his age-30 season.
He had a career OPS+ of 133 to that point and just 98 after, and his final year was his age-34 season. He was mostly an outfielder in his 20s and mostly a DH and first baseman in his 30s.
Howard, however, had his best years from age 31-33. He hit 44 or more home runs each season, marking the only occasions he reached 40 homers in his career. He also finished in the top eight of MVP voting each season. He failed to reach 400 plate appearances in his age 35 or 36 seasons, the final two years of his career.
Whichever team Judge signs with would be thrilled with Howard's early-30s output, but no player with this kind of size played beyond their age-36 season.
One agent believes Judge's performance this season will pressure the Yankees to increase their offer significantly and create a potential bidding war, making him a good bet to reach $300 million.
And if Judge did deliver those types of seasons in some location other than the Bronx, it could shift the balance of power in the AL East.
The Yankees have a number of top-rated position-player prospects nearing major-league readiness, and they have the trade chips and financial resources to replace Judge with a star-level bat if needed. But the Yankees might not pitch this well again next year, or remain so healthy, and losing their key superstar could mean losing ground in the division. The AL East remains a formidable neighborhood.
Will Judge's bet on himself pay off?
On one hand, it only takes a single front office to outbid the market, as the Colorado Rockies did with Kris Bryant in the offseason.
On the other hand, reaching free agency at 31 instead of 28, 27, or 26 generally means tens of millions in lost earnings. Players at Judge's age don't often get elite deals regardless of how well they performed the previous year. And injury risk is always lurking for every player, perhaps even more so for super-sized ones.
All we know for sure is that the market for Judge this winter will attract plenty of attention, and with each home run, his demands are increasing.
Travis Sawchik is theScore's senior baseball writer.
Comments
✕
Going big: Aaron Judge's bet on himself is risky because he stands alone
  Got something to say? Leave a comment below!