Inside pitching coach Wes Johnson's departure and the Twins' trying week
Duane Burleson / Getty Images
Sunday evening, about two hours after beating the Colorado Rockies in a series finale at Target Field, the Minnesota Twins' charter flight taxied to the runway for its 77-minute flight to Cleveland. That's when the players' smartphones began lighting up. Players, seated in the front of the plane, began to pivot, glancing toward the back of the cabin.
Twins starting pitcher Joe Ryan looked at his phone and saw a message on a text thread with his high school and college coach.
"Holy shit," it read.
Nearby, fellow pitcher Devin Smeltzer received a message from one of his college coaches.
"What are you going to do?" he was asked.
Smeltzer wrote back: "What do you mean?"
His former coach responded with a screenshot of a tweet from college baseball reporter Kendall Rogers: Twins pitching coach Wes Johnson was leaving for the same position at LSU.
Was it true? The news made its way to Twins media relations chief Dustin Morse in the back of the plane, who approached Johnson and Twins manager Rocco Baldelli, seated in a row catty-corner to him. As they rumbled along to the runway, Morse asked about the rumor. They said they'd wait until they got to Cleveland to address it. Morse held up his phone with the screenshot.
Too late.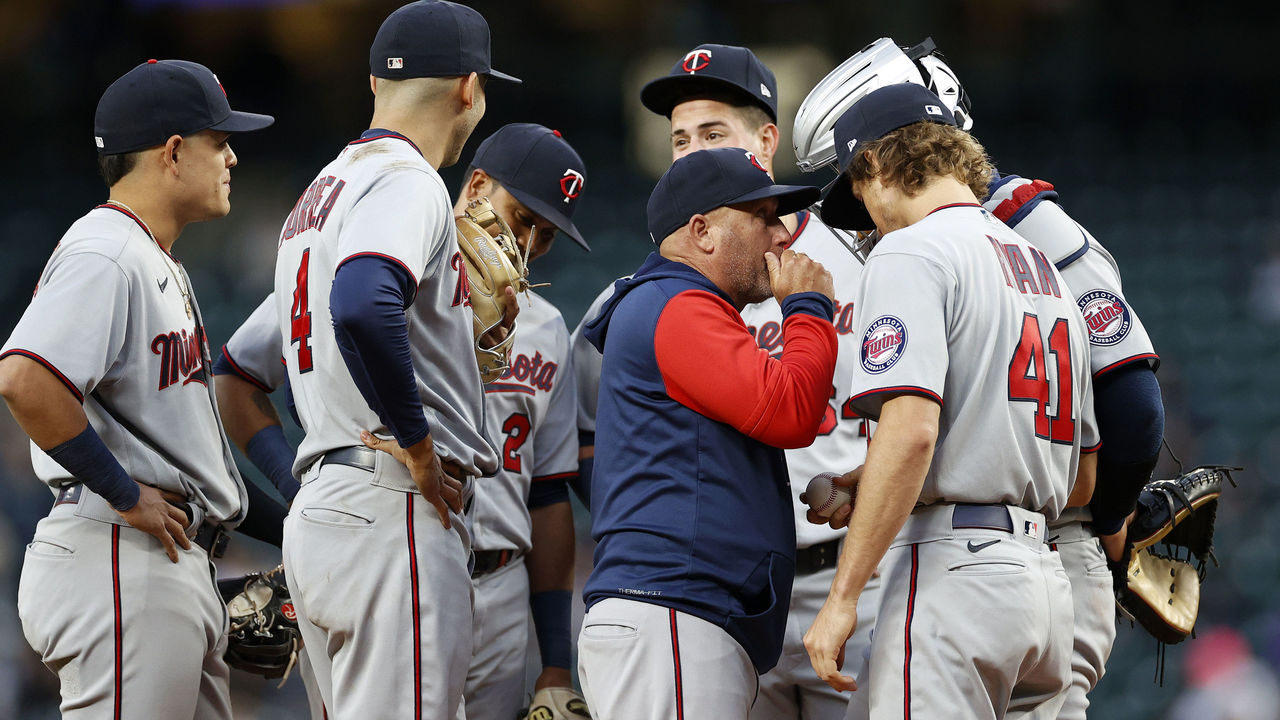 Twins beat writers started pinging Morse, who was trying to get in touch with Derek Falvey, Twins head of baseball operations, to understand how to proceed. Then the plane took off - and momentarily lost Wi-Fi connectivity.
By the time the plane reached 30,000 feet somewhere over Wisconsin and regained Wi-Fi access, the first-place Twins knew they were losing the innovative coach who'd helped the staff to the 10th-best WAR in the majors since the start of the 2019 season, and to the seventh-best ERA in the majors this season.
"I sent (the screenshot) to a couple of the other guys, and other guys had just seen it, and it spread like wildfire," Smeltzer said.
"It was wild for sure," Ryan said.
While a few players made their way to the back of the plane to address Johnson - shortstop Carlos Correa was the first to do so - team officials waited until they reached the team hotel to have a proper meeting. Johnson addressed the group in a sixth-floor ballroom at the Ritz-Carlton.
Not everyone was happy about the news, Twins sources said. But theScore spoke to a number of Twins who said they understood and believed Johnson's reasoning. Johnson's family lives in Arkansas and he feels he's spending too much time away from his wife and 12-year-old daughter.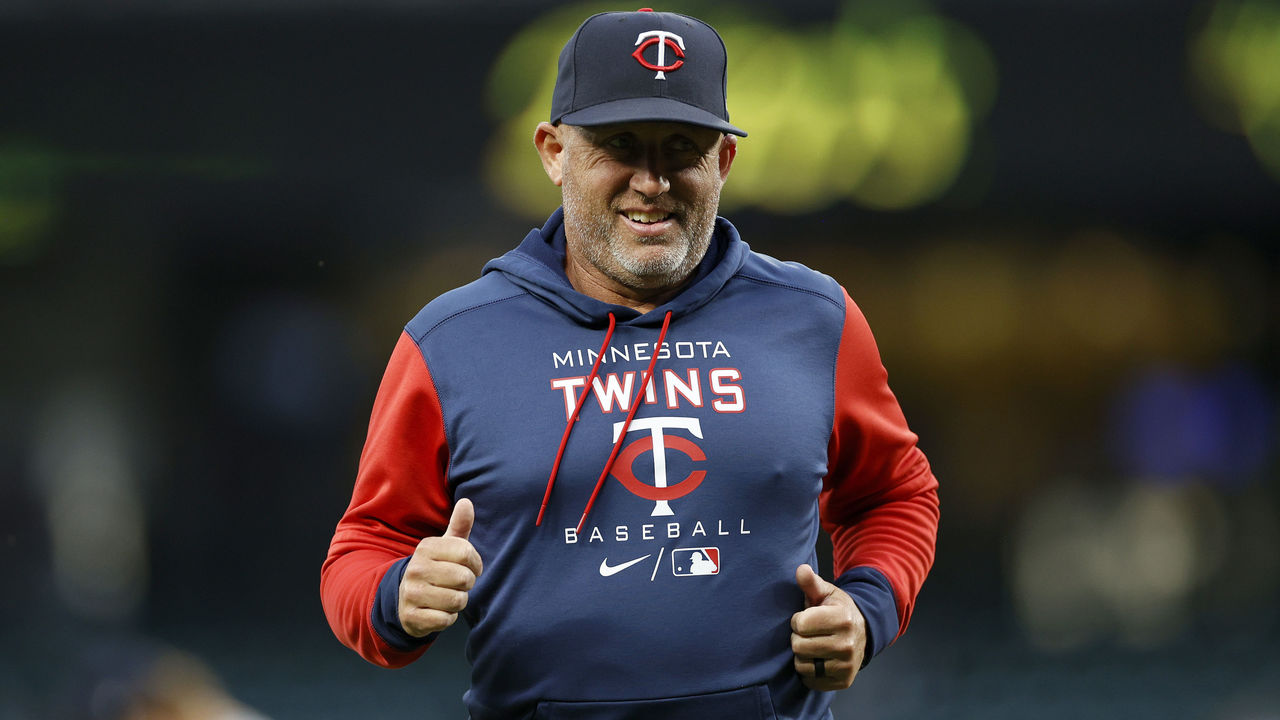 Johnson, in his southern accent, told the team his priorities were God, his family, and baseball - and that his priorities had gotten out of order.
He told reporters the same Monday in the visitors' dugout at Progressive Field.
"It's the toughest thing I've ever done," Johnson said. "I have priorities in my life, and I don't hide those. I tell people my priorities. It's my Lord and savior Jesus Christ, one. It's my family, two. And it's baseball, three. I'm never going to get those out of whack."
He said he preferred to go now and not wait. He wanted to go all-in with his new role.
Coaching changes happen all the time during the season in baseball. Usually, though, coaches are let go, discarded as teams struggle, but Minnesota's a first-place club with an above-average pitching staff that now has to adjust on the fly. The team announced bullpen coach Pete Maki will take over Johnson's duties. Johnson's last day was Thursday in Cleveland.
Johnson isn't a run-of-the-mill pitching coach. He's regarded as a pioneer in the field. He used weighted-ball drills and high-speed cameras in the early 2000s before just about anyone considered them.
He became known as the "czar of velocity" when he helped make the little-known Dallas Baptist program relevant on the college baseball scene. He later joined Arkansas.
Falvey, when he was a member of Cleveland's baseball operations department, was one of the first in MLB to attend college coaching clinics in the early 2010s - events like Pitch-A-Palooza, and clinics at the Texas Baseball Ranch. He was impressed with Johnson's presentations.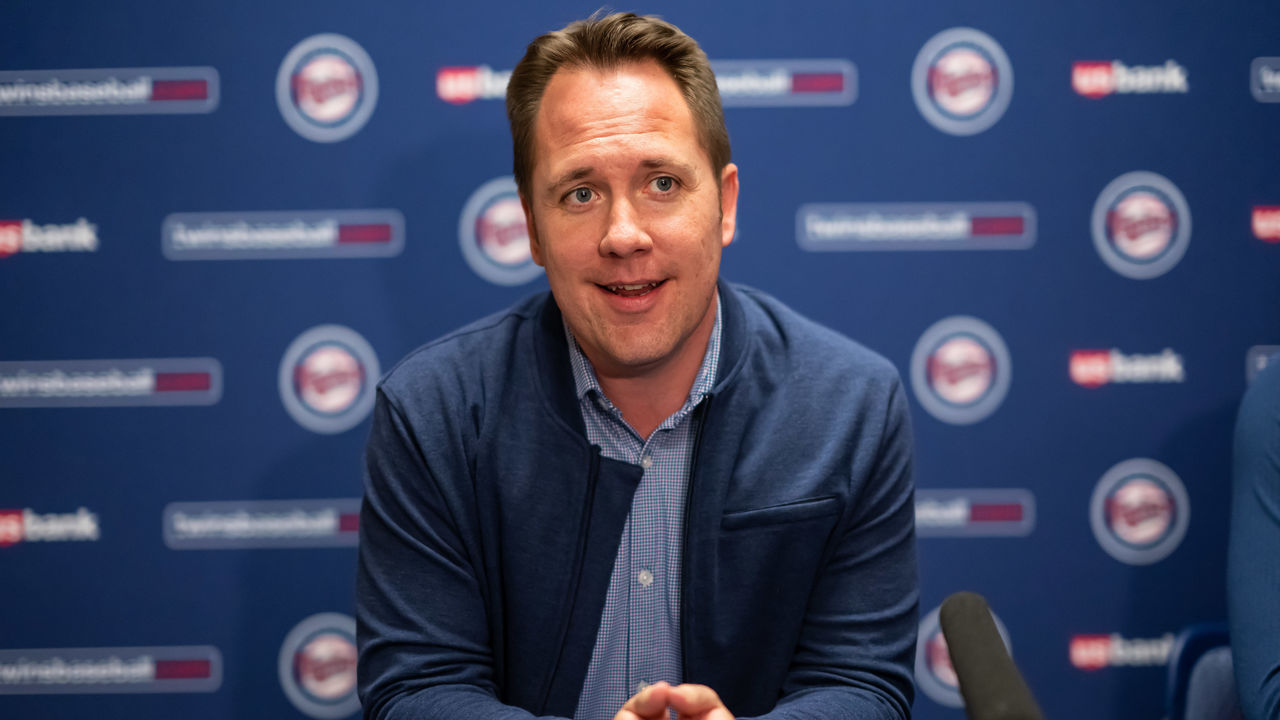 When Falvey hired Johnson in the spring of 2019 to be Minnesota's pitching coach, Johnson became the first coach to make a direct college-to-the-majors jump since 1979, according to Baseball America.
"I'm probably a little naive," Falvey told me in 2019. "But if you're coaching (basketball) at Kentucky and you go to the Chicago Bulls, no one blinks. … That's pretty normal. In baseball, it hasn't been."
The move has become more common in the last three years. Maki, in fact, was hired by the Twins from Duke University, where he was pitching coach
While Johnson said the move was family-driven, he will earn more than his Twins salary, which was a bit north of $350,000, according to a source. He signed a three-year, $1.14-million deal with LSU, but that's before considering any incentive clauses, which can be sizable at the college level.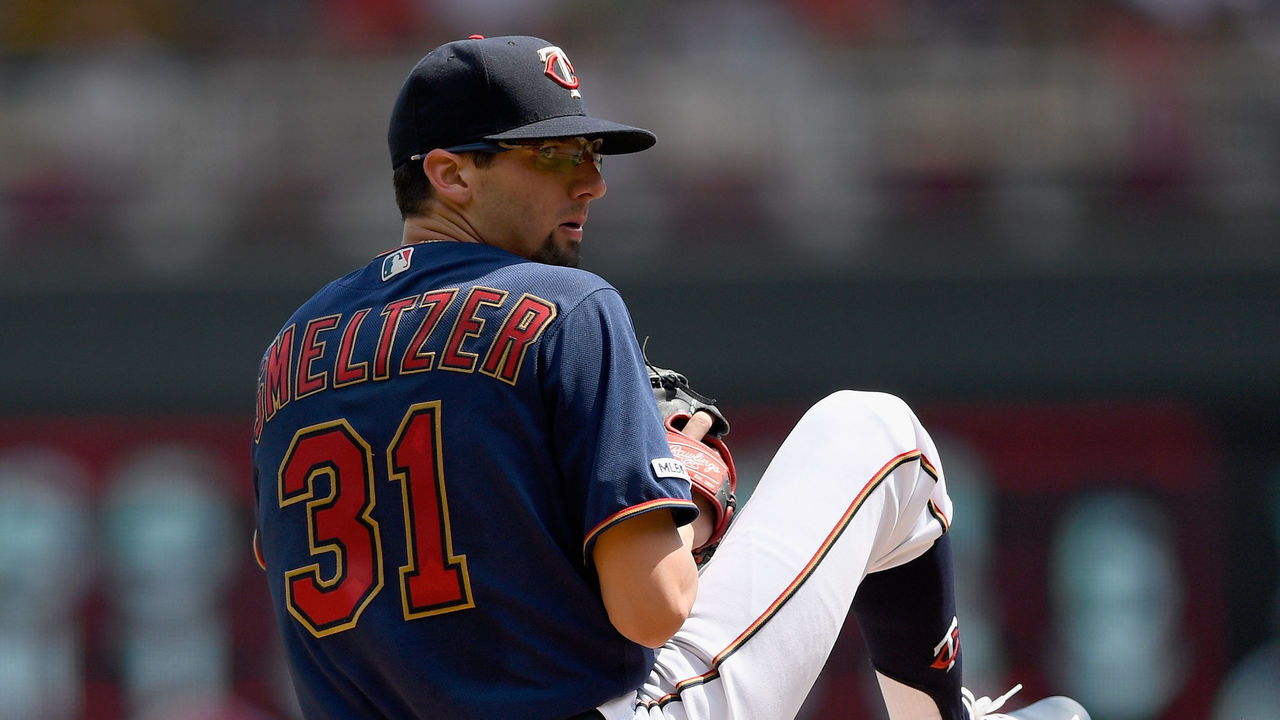 "It's very unfortunate that a better opportunity isn't at the highest level," Smeltzer said. "You can't fault a guy for doing what is best for him and his family. … I'm very happy for him, but I'm also very disappointed that the best opportunity isn't here."
In fact, several sources with experience in both the pro and college games said college coaching salaries can be much more lucrative than pro coaching salaries, especially those in the minor leagues.
While a Twins source said pay and resources were not an issue in Johnson leaving, a coach leaving the majors for a college gig does put into question how MLB clubs are compensating coaches. A college coach - when factoring in recruiting - can also be far more powerful than his or her pro counterpart, who works with players assigned to them.
Johnson will also have full control of pitching development. With the Twins, and any professional organization, it's more of a collective effort.
The decision puts the Twins in a midstream juggling act.
Baldelli told reporters before Thursday's game that "the pitching guys have been doing a lot of talking together over the last four days. Kind of huddling up. Kind of going over things and making sure that every step of preparation is in line."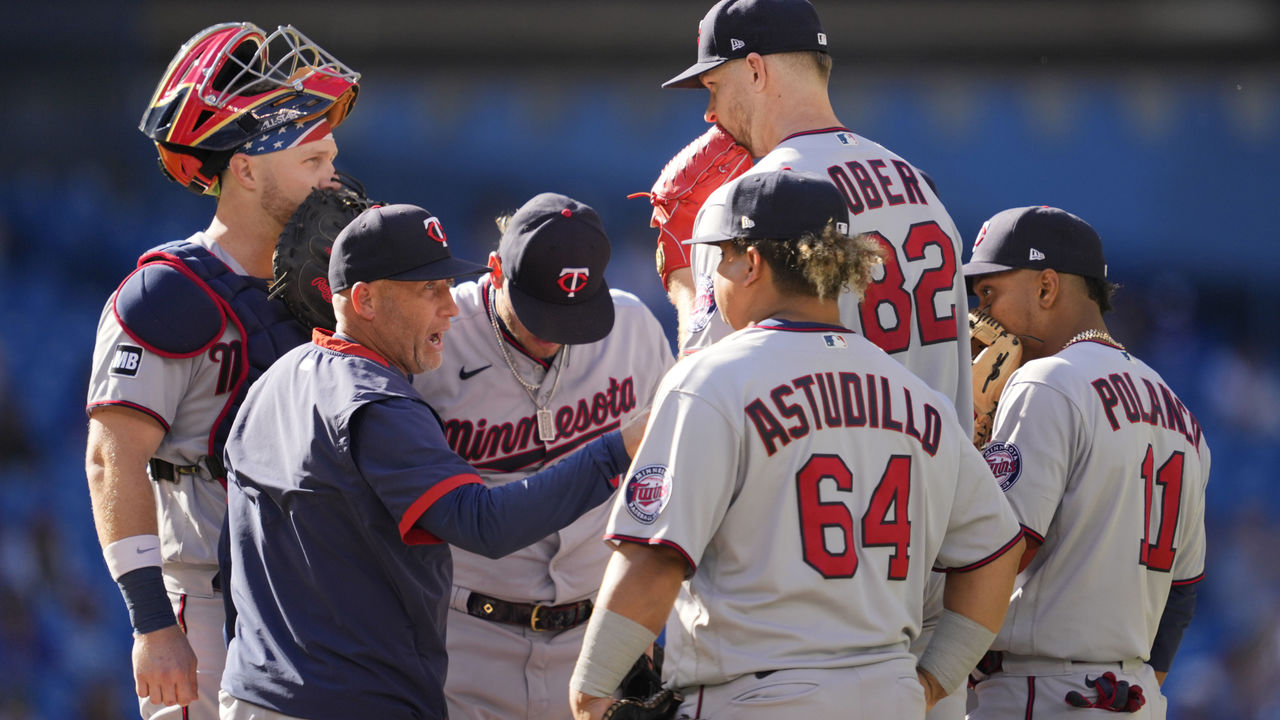 Falvey, who put much of Cleveland's pitching development machinery in place, was on the trip with the club, as was Josh Kalk, who's in charge of the team's tech department in his role as the club's vice president of baseball operations strategy and innovation.
Perhaps the key challenge is this: The pitching infrastructure will remain in place, and the information will remain the same, but the primary messenger will change.
"There is the question of not just listing out things you need to do, it's how you do it, how you talk about it, how a player prefers to be prepared for what he's doing," Baldelli said. "What does this person need up here to prepare them to go out there and do their job? Sometimes those answers are very easy, sometimes they are more complex."
Despite that caveat, Baldelli expressed confidence in the midseason change: "Our guys will adapt well to this," he said Thursday.
Still, Ryan said it's a loss, citing Johnson's "depth of knowledge" and his desire to be "constantly learning."
Two springs ago, Johnson brought force plates, which are more popular in golf, to the Twins' spring training complex and had pitchers throw off them to better understand how their kinetic chains were functioning.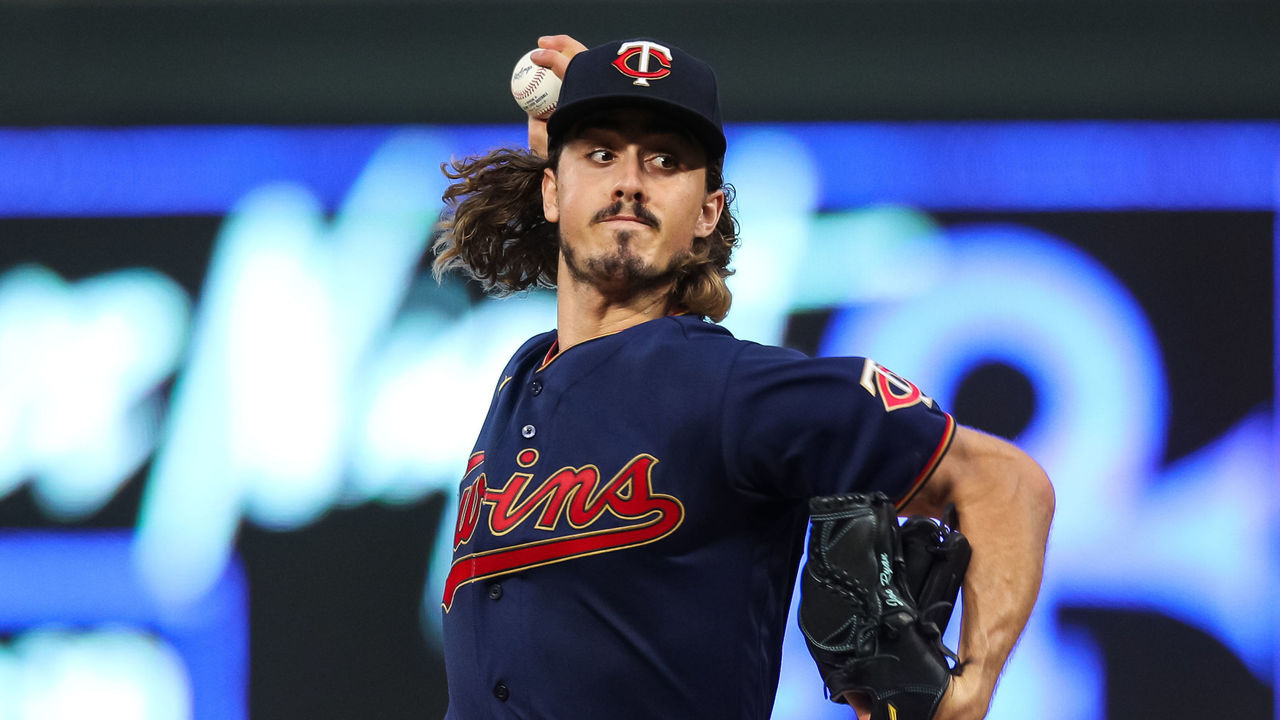 "I think there will be a learning process there, but there hasn't been any issues yet. Pete (Maki) and I have kind of had that dialogue (about preferences and terminology) through my entire time with the Twins," Ryan said. "He'll be around watching my bullpens asking me questions - not as much as Wes, but it's enough to have the transition be pretty smooth."
Twins reliever Emilio Pagan said Johnson quickly helped him add two pitches after he arrived via an Opening Day trade.
"I'm throwing two pitches now that I never threw before with the splitter and a new slider," Pagan said. "They grade out with all the metrics as pitches that are really good for me. I appreciate that. … They are pitches that I've tried to throw in the past, and he gave me some cues that made it easier for me to be more consistent."
For Smeltzer, the loss is more about personality and communication. Smeltzer said Johnson was good at communicating complex data from the front office in easy-to-digest ways. He called him an effective "translator."
"Some of us understand analytics more than others," he said, "but Wes has a way of getting it through to all of us."
He added: "The biggest adjustment by far is going to be his loss of energy. It's unmatched. He's a fireball. He knows how to handle each guy individually."
Johnson was there for Smeltzer's major-league debut: six shutout innings at home against the Brewers on May 28, 2019. Sensing Smeltzer was perhaps overprepared for the occasion - he brought his own detailed game plan to the pregame pitchers' meeting - Johnson told him: "Hey, you belong here, you are here for a reason."
Their final start together was Tuesday, another six-inning outing in which Smeltzer allowed one run on four hits with nine strikeouts.
"It was a lot more emotional than I thought it would be," Smeltzer said. "I got pretty choked up when I came out and got that hug for the last time. It's hard. He's been there for every good one and every bad one."
Johnson's last postgame experience in a major-league clubhouse was a somber one. Music doesn't thump after losses, especially on getaway day.
The Twins lost 5-3, their second straight walk-off loss. They lost three of five to Cleveland and lead the Guardians in the American League Central by only one game heading into play Friday.
Johnson flew back with the team to Minnesota. He probably had one more card game with Hank Conger on the team flight, his usual practice, and he surely exchanged some warm embraces and goodbyes. He said he'll "100%" stay in touch with pitchers and coaches the rest of the season.
Then he'll make his way to Louisiana to prepare for his second act as a college coach. The Twins, meanwhile, will begin the second half of their season without their talented pitching whisperer, trying to maintain their playoff positioning.
What Johnson meant to the Twins, and how difficult it will be to replace him under these circumstances, will be seen in the coming weeks as both parties go their separate ways.
Travis Sawchik is theScore's senior baseball writer.
Comments
✕
Inside pitching coach Wes Johnson's departure and the Twins' trying week
  Got something to say? Leave a comment below!