Are MLB's new hitting coaches faring any better than the old guard?
Michael Zagaris / Getty Images
Lost outside the spotlight of the lockout this past winter was an unusual volume of turnover at one particular position in the major leagues: the hitting coach.
Of the 34 major-league hitting coaches this season (that includes four clubs that have two people sharing the position), 20 - twenty - are in their first year with the team.
"Imagine if there were that many new GMs in one season?" one industry source told theScore.
MLB strikeout rates rose sharply from 6.5 per nine innings in 2000 to 8.9 last season. From 1973-2017, the overall batting average in the majors never dipped below .250, peaking in 1999 at .271 - but it's sagged below .250 in four of the last five seasons.
Much of this speaks to improvements by pitchers. There is a widely held belief in baseball that pitchers got ahead of batters in this era of data and technological innovation while hitters and their coaches have struggled to catch up. This is part of what's led to the upheaval in the ranks of hitting coaches.
The new coaches' average age is 40.5 years old, a significant drop from the coaches they replaced (just shy of 51 years old), according to an analysis by theScore. Of the 20 new coaches, 10 are in their first year on a major-league coaching staff. Four never played in affiliated professional baseball, and one was a pitcher when he played professionally: the Kansas City Royals' Alec Zumwalt.
The average tenure of hitting coaches in their current job is just 2.3 years.
Of the predecessors to today's hitting coaches, 19 were let go, two accepted demotions, and one took a job in Japan. The average tenure in the position was 3.1 seasons. Philadelphia Phillies hitting coach Kevin Long, 55, is an outlier in his 16th year as a hitting coach, though this is his first with the Phillies. Colorado Rockies hitting coach Dave Magadan is the only other hitting coach with double-digit years of experience in the head role (15, with five teams).
Can this new generation help hitters turn the tide? Are there signs of progress in 2022, or do paltry batting averages speak to problems beyond their control?
One team that's improved this year is the Cleveland Guardians, who moved into a first-place tie with the Minnesota Twins on Tuesday night. The Guardians have boosted their weighted runs created plus (wRC+) by seven points and their team batting average by 11 points. Their new hitting coach, Chris Valaika, 36, replaced Ty Van Burkleo, who had been in the job for nine years. The majority of the lineup is the same as it was last season.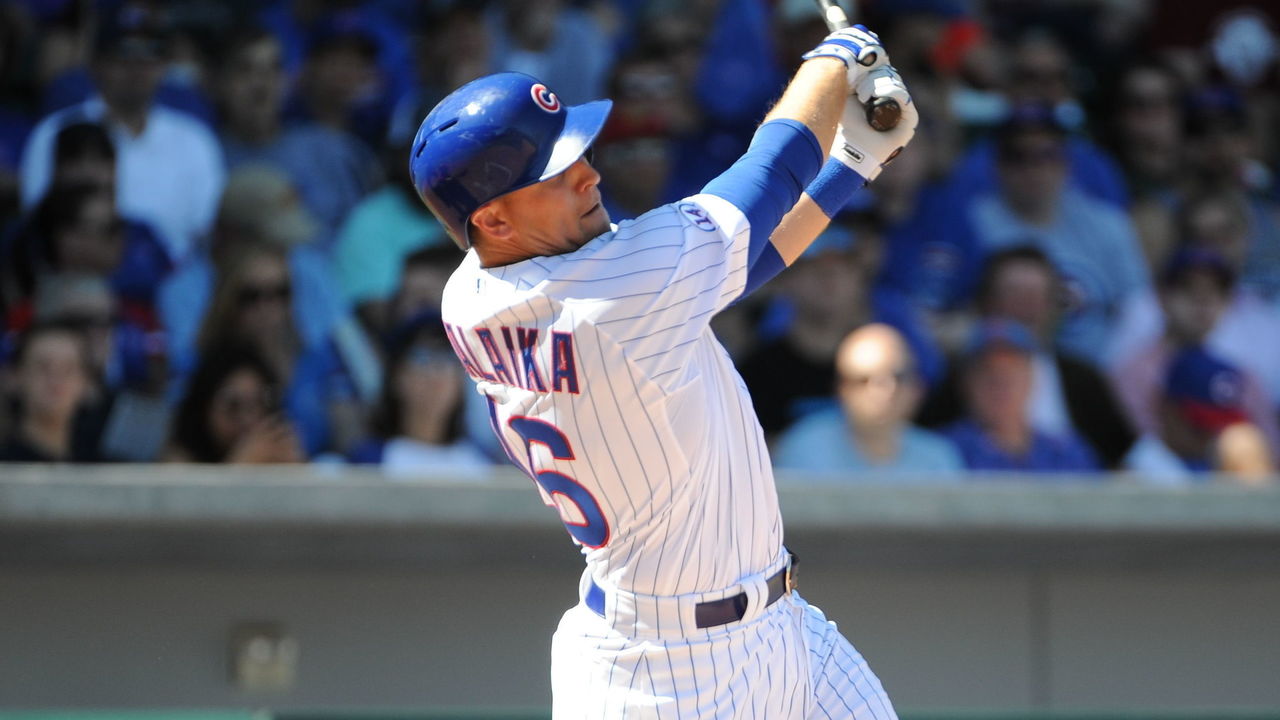 New tech and ideas were just starting to enter the game at the end of Valaika's playing career in 2015, and he became more and more curious about ways to unlock potential. That led him to coaching.
"On the hitting side, we're starting to catch up a little bit," he said. "We're starting to find those metrics and combat some of that stuff like with ride (rising fastballs), having our own hitting analytics that can expedite some swing changes or approach focuses."
He said "maybe there is some relatability" between younger hitting coaches and players, but Valaika believes in the value of older coaches too. "You hear these terms of 'progressive,' 'new ways of thinking' getting thrown around with guys that get hired. I think that's great. But I think there's a huge value in experienced hitting coaches, veteran managers, guys that have stood in the box, that have some dirt under their spikes."
This is part of why four teams have co-hitting coaches, while most others have at least an assistant coach and sometimes three coaches dedicated to the hitting department. Some clubs have a blend of experience and youth in their hitting instruction groups.
While new-age practices and thinking were needed to match data-driven breakthroughs on the pitching side - such as pitch design and velocity-building programs - hitting coaches also became scapegoats for what were actually league-wide failures to keep up with pitching.
So has the turnover made a difference?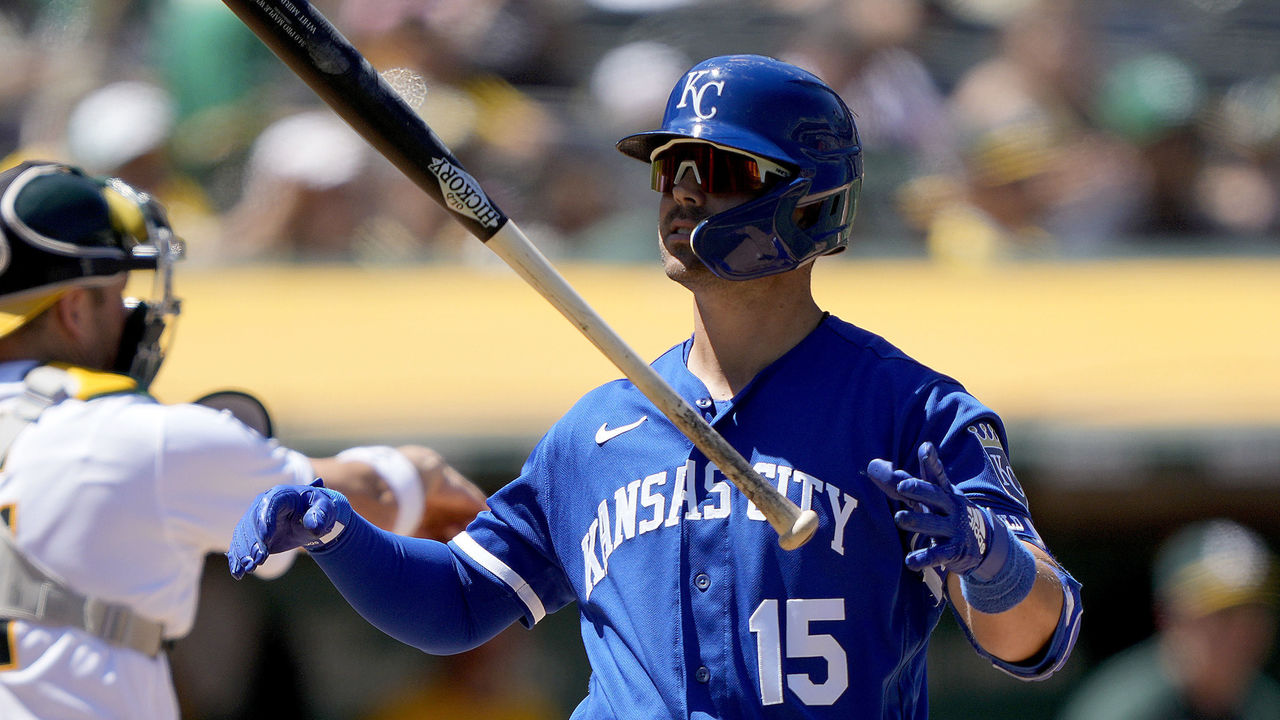 Entering play Wednesday, MLB batters were hitting .242. That would be the third-lowest mark since the birth of the American League in 1901, following only 1908 (.239) and 1968 (.237). The 2018, 2020, and 2021 seasons also appear in the bottom 15 of all time. Hitting remains a challenge.
But hitters are showing improvement under first-year hitting coaches.
Among the 18 teams with new hitting coaches, 14 had wRC+ marks at least two points higher through Tuesday's games. Only five of the 12 teams with returning hitting coaches had shown improvement in wRC+.
Some of these changes can simply be caused by regression to the mean or player movement. Some are also connected to improvements in development and process. Last season, we found wide disparities between minor-league teams in a number of statistics we used to evaluate changes in their performance.
The average strikeout rate is down from last season, a rarity in the pitch-tracking era, though some of that might be due to MLB policing the use of sticky substances.
At the risk of stating the obvious, coaching matters. The San Francisco Giants got more out of nearly every batter on their team in 2021 with new hitting coach Justin Viele en route to a surprising 107-win season. Among many other changes, they made batting practice more like a game.
There are opportunities for this new generation of hitting coaches, and also no shortage of complications.
"I think there are two challenges," said the Oakland Athletics' new hitting coach, Tommy Everidge, 39. "There is a different ball. The ball isn't flying as far. We need to really focus on line drives. Accepting the reality of how this worked in the past, it's not going to play."
While average launch angle and exit velocity are holding steady this season, home-run-to-fly-ball ratio is down 2 percentage points from a year ago and 4 percentage points from 2019.
"And guys always have new stuff," Everidge said of pitchers. "I follow all the Pitching Ninja videos. … How are we going to combat it?"
As pitchers used the new technology and training methods to fine-tune their arsenals and increase velocity, the hitting side struggled to reach a consensus that ground balls were not ideal.
"I feel like there was a battle between old and new," Everidge said.
Pirates hitting coach Andy Haines, in his first year in Pittsburgh after serving as Milwaukee Brewers hitting coach for the previous three seasons, also notes that infield shifts continue to become more popular.
"It already feels like there are 12 guys out there because they play you right where you hit the baseball," Haines said. "It's just another challenge when there's already a multitude of them. We're getting pummeled by challenges. We're having to come up with solutions."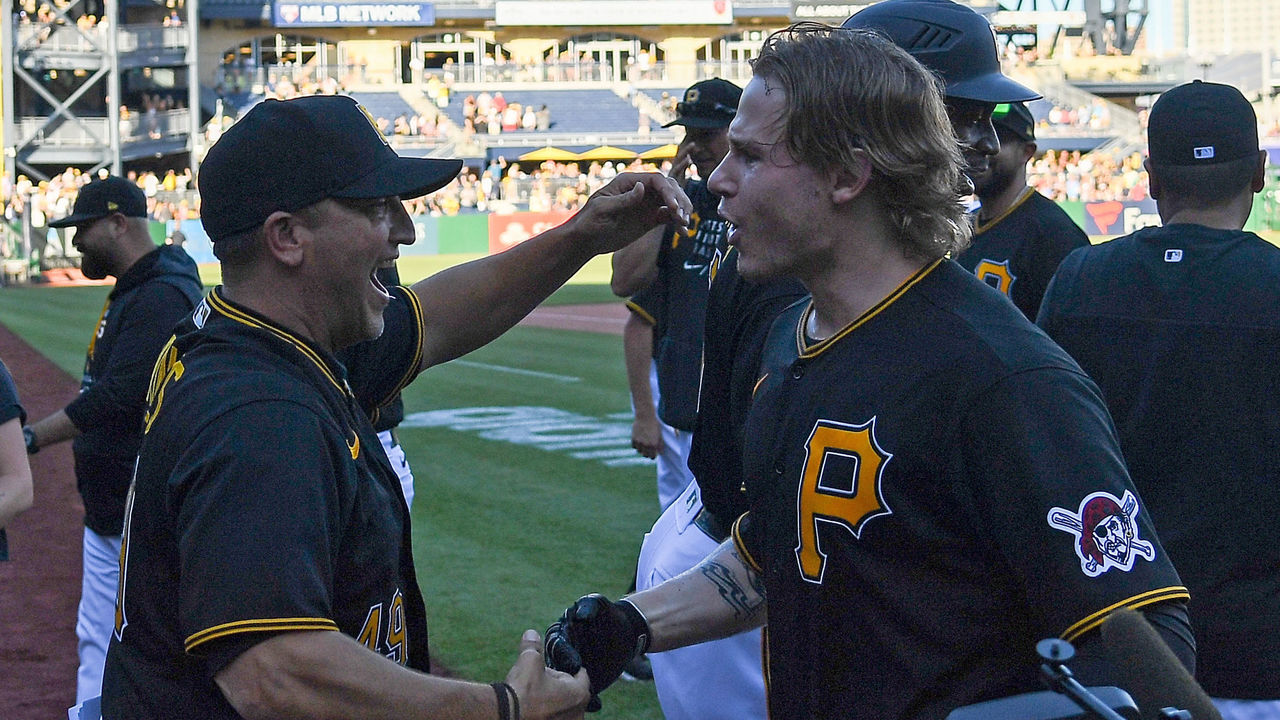 Batting average on balls in play is at its lowest level (.288) since 1992, and is down four points from last season, which had been the worst since 1992. Defensive alignment figures to be playing a role.
But there are some reasons to believe this new generation of hitting coaches can make a difference. The technology and tools are improving. Some of these coaches benefited from them in their playing careers, and they are comfortable with the advances.
Many, if not all, teams use pitching machines that deliver pitch types and speeds they will face during games. Batting cages are outfitted with feedback on exit velocities and launch angles, and more and more teams are bringing high-speed velocity machines out on the field for pregame work, replacing the slow tosses from coaches.
Everidge is often seen around A's hitters with an iPad, pointing toward some slice of video or piece of information.
He uses some of the new tools available to him, including virtual-reality headsets and wearable swing-mapping tech that gives hitters immediate feedback. He warns that tech alone isn't the answer; the key today is to filter and simplify this new information.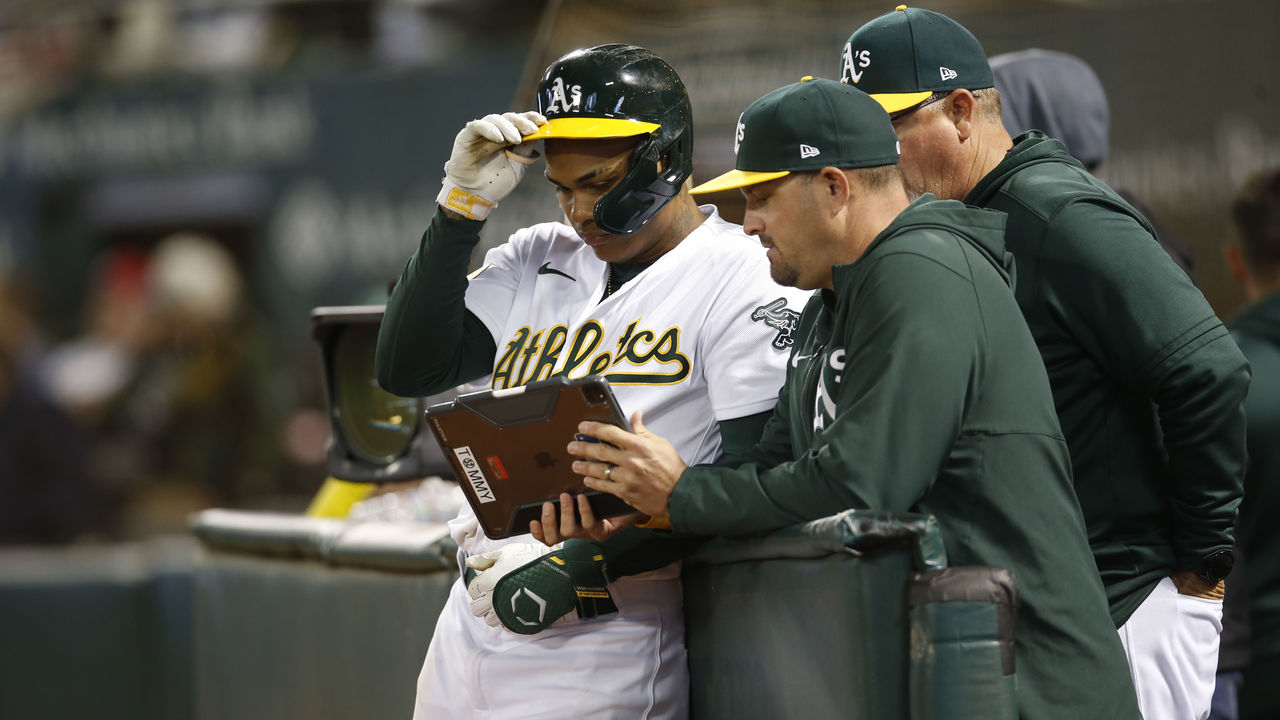 Elements such as communication remain timeless, Everidge said. Getting his message across to 13 different hitters with 13 different swings remains fundamental. Finding the right words and cues is paramount. The new generation of hitting coaches has to marry the old and the new, he believes.
"I think it's combining (both approaches) the same way pitchers combined in-game data with traditional thoughts and now they are manipulating it," Everidge said. "I feel that's the hitting side today.
"I don't think the ideas of hitting have changed."
Travis Sawchik is theScore's senior baseball writer.
Comments
✕
Are MLB's new hitting coaches faring any better than the old guard?
  Got something to say? Leave a comment below!