After a lost season, some minor-league systems have vaulted ahead of others
Douglas P. DeFelice / Getty Images
When most professional baseball players were away from team facilities last summer and the minor-league season was canceled, some described the period as a lost year.
But one player development official I spoke with then predicted 2020 would open a gulf. He believed some teams and players would take advantage of the down period to get better, while others would stagnate.
We were curious to see if that divide shows up in the data this year.
We collected minor-league data dating back to 2016 for the four highest affiliate levels before and after MLB's consolidation and reorganization of the minor leagues: Low-A, High-A, Double-A, and Triple-A. After analyzing the data, there's evidence some organizations and players put in the work and developed processes during a lost season to gain an advantage. What's clear is there are outliers.
The Baltimore Orioles appear to be one of the winners. When the games stopped last spring, the Orioles didn't pause their efforts to improve.
The new regime was already intent on overhauling its player-development system. Baltimore hired several new minor-league coaches who were interested in new ways of teaching and training. A few of the Orioles' key front-office officials worked previously with the Houston Astros, who were on the cutting edge of player development with an approach that blended data collection and growth mindset.
As the spring training camps fell quiet last March, Orioles director of player development Matt Blood said coaches and player development officials pivoted to focus on how to best teach and train remotely.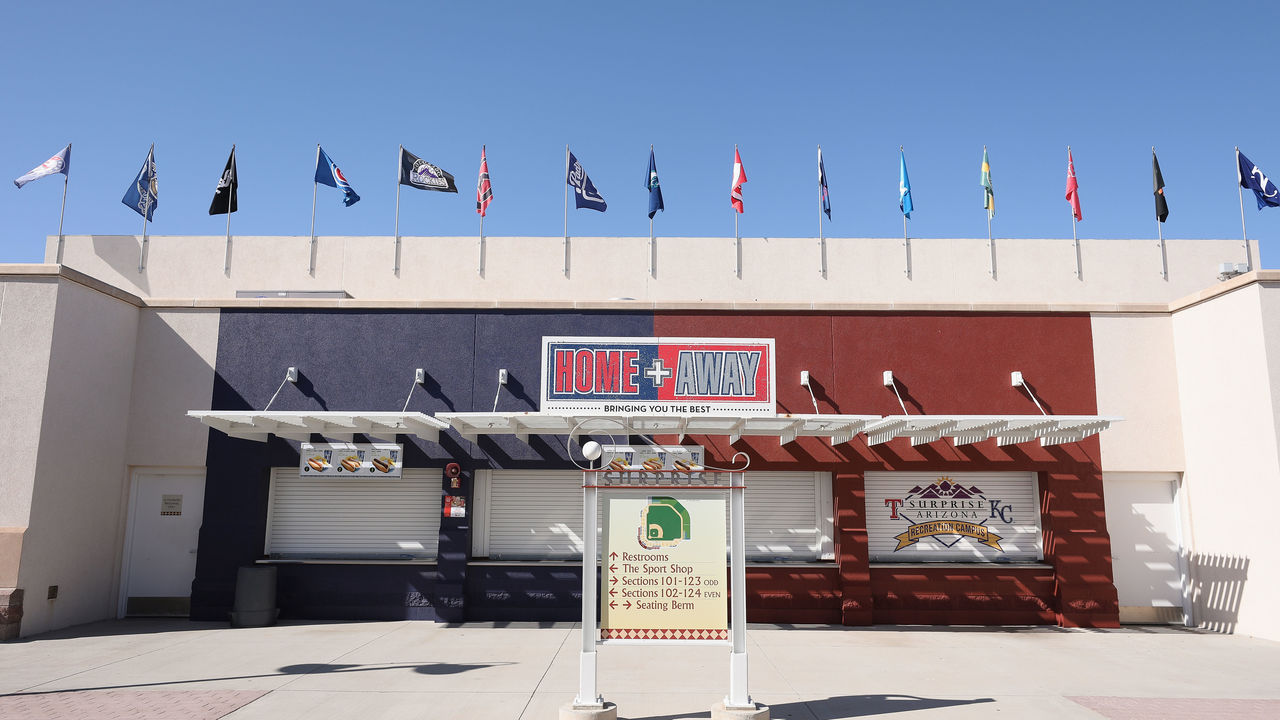 "We used last year's downtime as a time to kind of build infrastructure and learn about what our values are and what our process is and get everyone on the same page," Blood told theScore. "We basically did a lot of education, a lot of Zooms."
They held Zoom group dinners so minor leaguers could learn how to prepare healthy meals. They put together a Zoom book club. Blood reads often about skill acquisition and practice design.
"We had some deep conversations," he said.
They held video calls with players about mental skills, and guest experts gave talks remotely. Baltimore's strength staff helped players create their own homemade resistance workout devices if they lacked access to a gym.
One area of focus throughout the organization was improving plate discipline.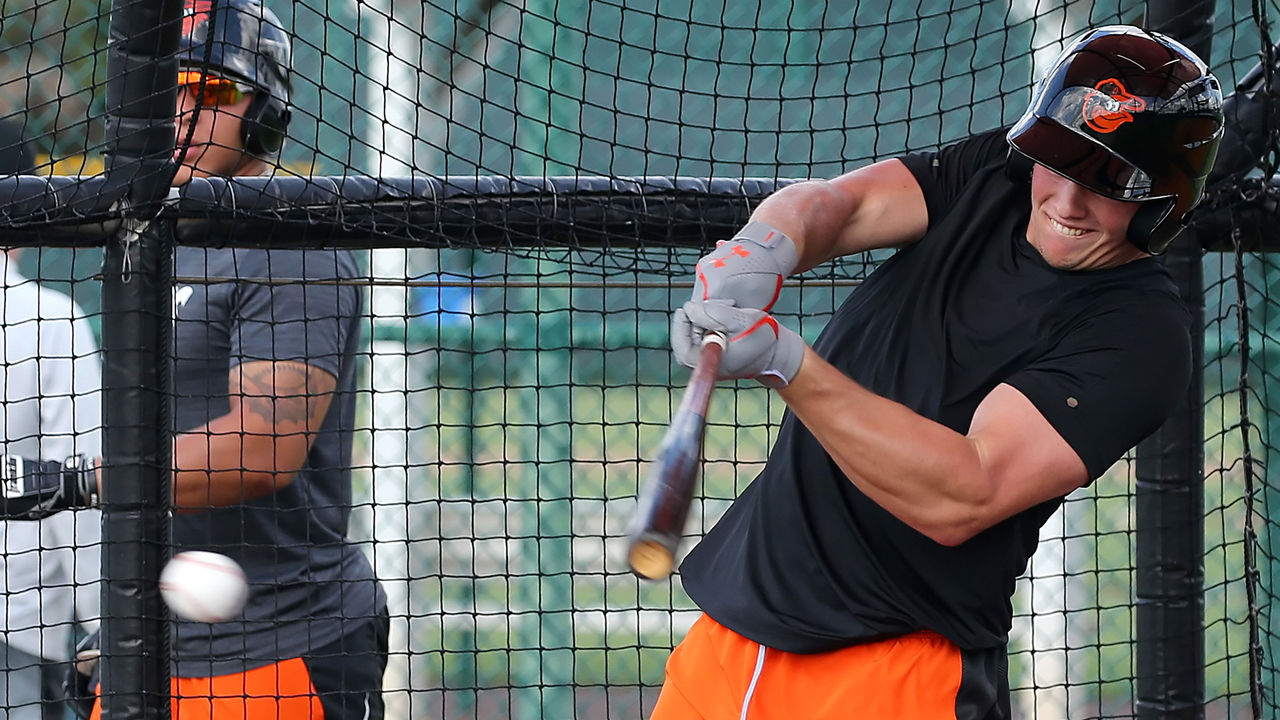 The Orioles have enjoyed a staggering 42.1% season-over-season gain in their hitters' walk rate across those four minor-league levels in the data we collected through July 8. Overall across the four levels, their walk rate is now at 10.6% of all plate appearances, up from 9.1% in 2019. That's an improvement of 17.3%.
The New York Yankees have also heavily invested in improving player development practices. Yankees hitting coordinator Dillon Lawson was hired in January 2019 in part for his work on improving hitters' batting eyes. The Yankees are second with a 38.3% walk-rate gain throughout their system.
Leaguewide, 14 teams have boosted their walk rates by 20% or more, but there are some laggards. The Los Angeles Angels' walk rate is down by 9.1%. The Cleveland Indians (no change) and the Arizona Diamondbacks (up 0.75%) have also experienced little to no change in their walk rates.
Some of the numbers can be attributed to age, talent levels, and changes in personnel since 2019. Some teams have become more aggressive while pushing young players, which could hurt the short-term performance of those clubs. For instance, Cleveland owns the youngest average age (22.65 years) among its hitters in the top four minor-league levels and the greatest season-over-season decline in age. The Nationals, meanwhile, field the oldest hitters at 24.75 years.
(Average pitcher and batter ages in Low-A through Triple-A are the highest since at least 2016, but these numbers were tallied before teams signed and deployed their 2021 draft picks).
While there are several factors involved, some teams are making more gains in certain skills - ones that were thought to be difficult to change.
As chronicled in "Moneyball," plate discipline was once a skill that teams like the early 2000s Oakland A's didn't think players could improve upon much. That's changing.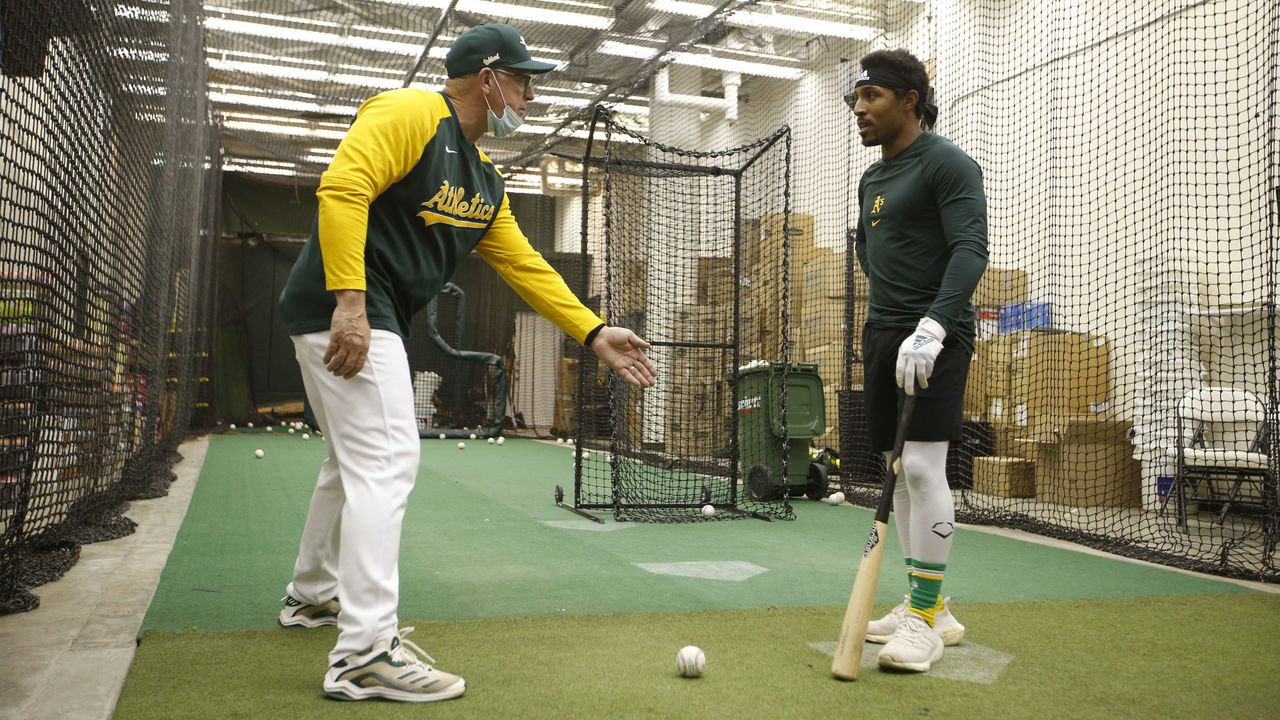 "I think everything can be improved," Blood said. "Immediate feedback is how we learn. There are lots of different ways to provide feedback. The better we are at that, the better we will be at coaching."
While Blood wouldn't divulge details of the Orioles' secret development sauce, documenting swings against pitches in the zone versus out of the zone is thought to be a simple but impactful process. That can be done in person during practice, and during game action now that delayed video feeds are allowed in the dugout again.
Last summer some Orioles players also were given Blast Motion sensors, which is wearable technology that maps a hitter's body movements. Some degree of plate-discipline skills could be measured remotely.
The club also talked about approach and philosophy. Everyone's smartphone was equipped with a camera to shoot video and share it with coaches.
"I can say it's built into our practice. It's built into our pregame preparation. It's built into our postgame feedback," Blood said of plate-discipline training. "All those things are centered around the message. The players are pretty clear on it. That's what I think is leading to some of the success."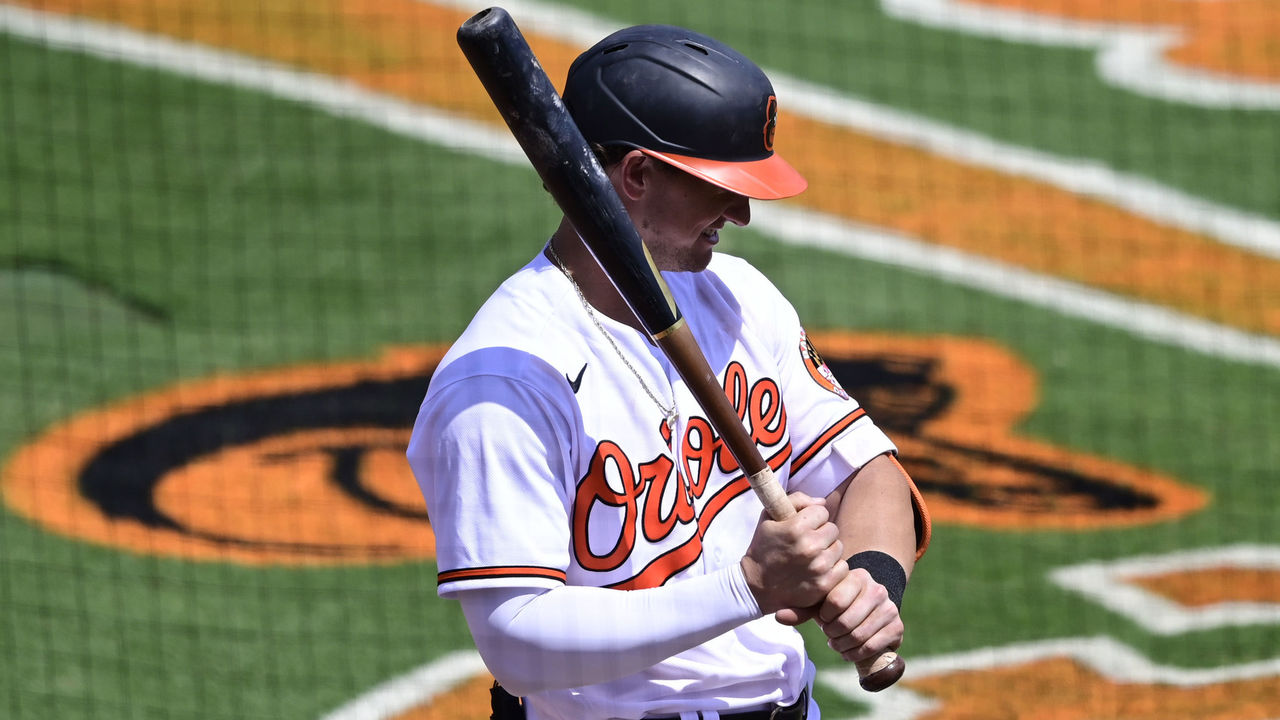 Incentives are important, too. In Cleveland, there are elements like exit-velocity leaderboards in indoor batting cages, and players win prizes for leading their group. Blood believes those types are practices are effective when trying to improve training.
In terms of on-base percentage, the Orioles have increased theirs by 22 points throughout the organization compared to 2019, and their percentage gain (6.7%) is the fourth-best in the majors, trailing only the New York Yankees (10.9%), Kansas City Royals (10.1%), and Seattle Mariners (10%). They're all among the 11 organizations to have posted minor-league on-base marks of .340 or greater during the sample period.
Despite trotting out the oldest collection of minor-league hitters, the Washington Nationals are a negative outlier after experiencing a 6.5% drop in OBP from 2019. The Arizona Diamondbacks, Los Angeles Angels, Chicago Cubs, Chicago White Sox, Colorado Rockies, and Philadelphia Phillies also posted season-over-season losses in OBP.
When adding in slugging to the mix, the Orioles have produced the seventh-best OPS improvement in the majors (6.8%) between 2019 and this year. The Royals (19.3% gain), Yankees (13.3%), and Red Sox (11.9%) have registered the greatest gains.
The Nationals, Cubs, Phillies, Rockies, Padres, and Miami Marlins have suffered losses of 2% or greater.
While almost every organization has logged an increase in hitters' strikeout rate this season, the Royals (-0.6%), Boston Red Sox (0.4%), and Oakland Athletics (4.4%) have kept those season-over-season climbs at 5% or less. The Royals, as a minor-league group, are making incredible contact, and quality contact. The Orioles have the greatest strikeout percentage gain (23.8%), which is possibly linked to a focus on working deep into counts.
Something is going awry in Arizona, where the Diamondbacks have notched the third-greatest strikeout percentage gain season over season, and the third-worst walk-rate gain.
Of course, as hitters strike out more often, pitchers' numbers benefit. The combination of hitters seeking optimal launch angles and exit velocities and pitchers training with high-speed cameras, Rapsodo's spin-tracking tech, and doing weighted-ball routines has exploded strikeout numbers. Pitching skills also can be developed far away from team facilities, from private training centers to Manhattan storefronts.
Through our 2021 sample period, 25.9% of minor-league plate appearances ended with strikeouts. The rate stood at 20.6% in 2016.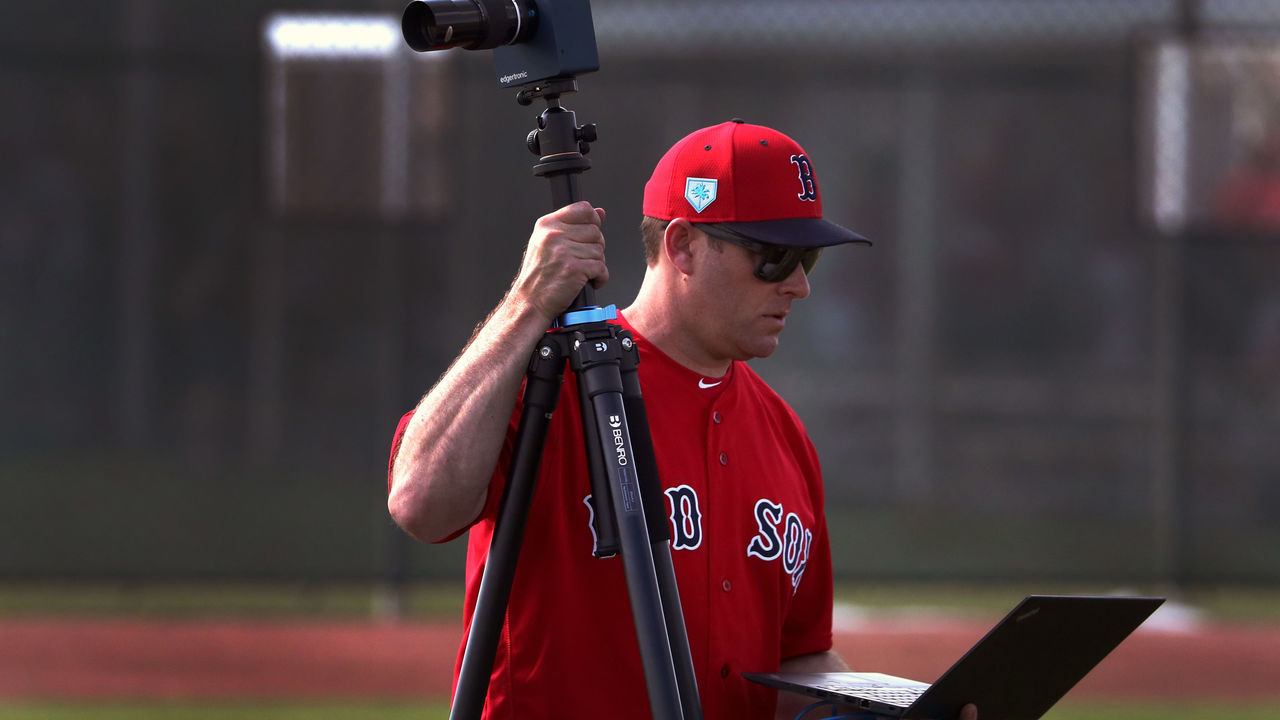 Another factor behind rising strikeout totals is fastball velocity being up, a skill improvement that provides evidence pitchers were able to get better, at least in some areas, without minor-league games.
After examining minor league Trackman data obtained from an MLB team, average fastball velocity increased at every level, season over season, and in some cases by a full mph.
While there are more strikeouts than ever, some organizations have done a better job than others to raise strikeout rates.
There are six organizations that have increased their pitchers' strikeout rate by 20% or more so far this season. The Cincinnati Reds have upped their strikeout rate by 25.3%. The others are the Yankees (22.8%), Pittsburgh Pirates (22.6%), Royals (22.2%), Atlanta Braves (21.3%), and San Francisco Giants (21.5%).
What's interesting about that group is three of those clubs experienced significant leadership turnover during the period in question.
In 2018, the Giants hired a new leadership group that Farhan Zaidi leads. He had been with the Dodgers when they became more curious about new-age training. The Giants brought in modern pitching voices, such as Brian Bannister, a former MLB pitcher who has embraced data-based training, and Matt Daniels, who was a key lieutenant and pitch designer at Driveline Baseball.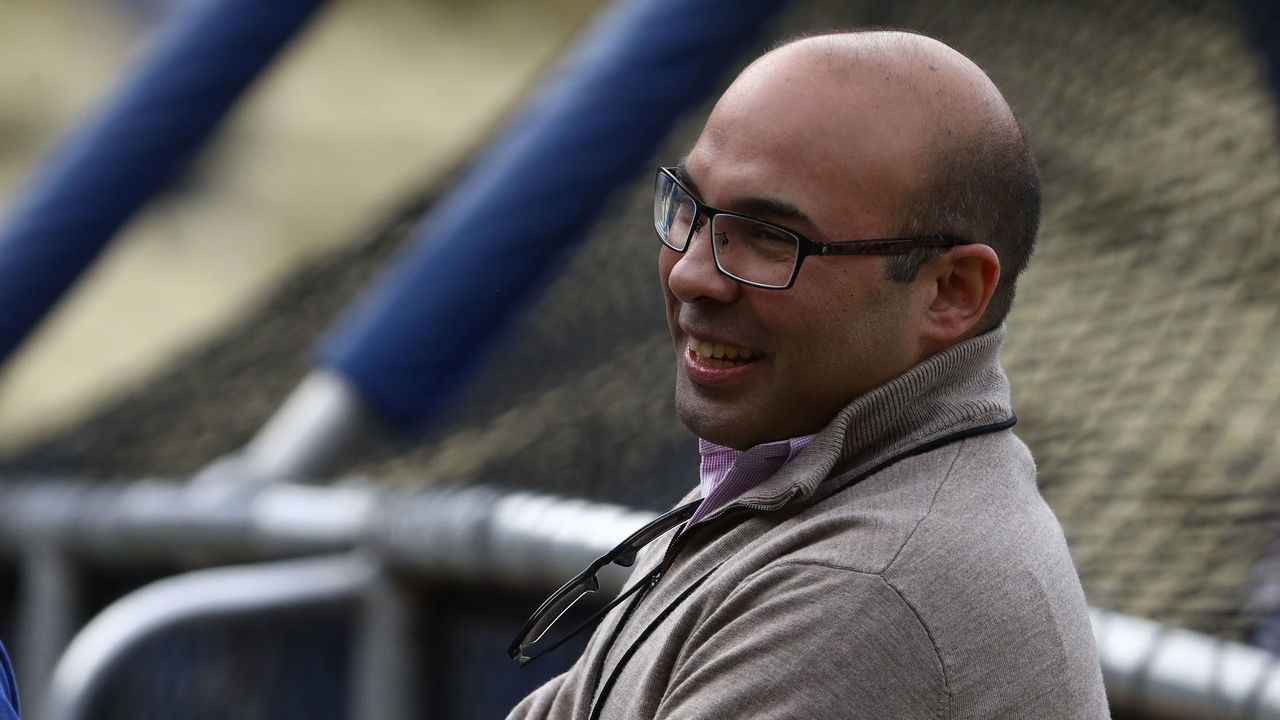 In Pittsburgh, after years of failing to get the most out of their top young players like Gerrit Cole and Tyler Glasnow, the Pirates hired Ben Cherington to be the new baseball operations leader. He's intent on improving the club's player development process and embracing as much new technology and training concepts as possible.
"Every team in baseball is thinking about development differently," Cherington told me this spring for a piece in Baseball America. "We're trying to be more thoughtful in how our practices are designed."
In Cincinnati, the Reds turned their minor-league pitching-development system over to Driveline Baseball founder Kyle Boddy at the end of 2019. Now the Reds can tell their dramatic success stories.
One is Vincent Timpanelli, a college catcher who was playing in a men's league last summer. This summer? He's a dominant Low-A pitcher for the Reds, touching 98 mph with a new wipeout slider.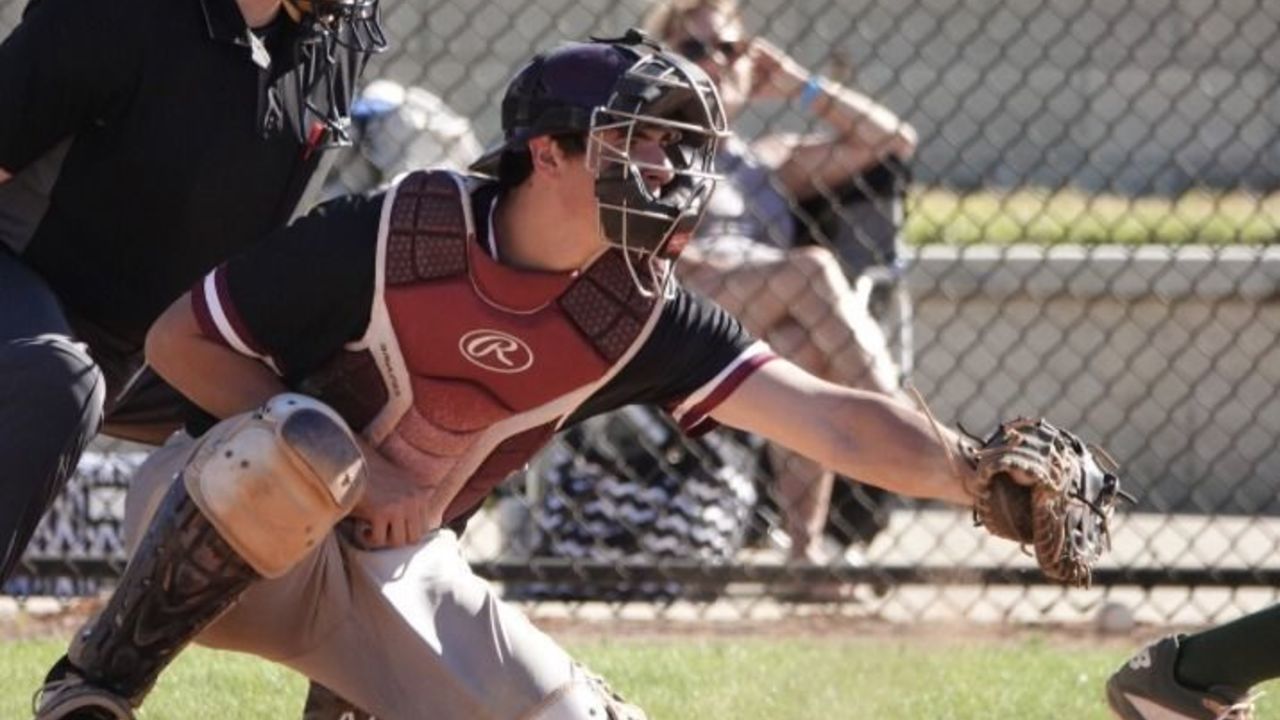 Last summer, there was nowhere for him to go when Timpanelli signed as an undrafted free agent. But Reds minor leaguers could access a cloud database that allowed them to look at high-speed, slow-motion video of all the pitch grips and mechanics the team's major-league starting pitchers were using.
"If you want to build a pitch to be like this guy's slider, you have all the resources you need right there," Timpanelli told theScore. "It's definitely a different world having all this technology. It makes things a lot easier."
Reds minor leaguers were also communicating regularly on an internal app with coaches and minor-league staff who were monitoring their workouts and process. They shared videos back and forth.
The Rays, Yankees, Angels, Reds, and Orioles have also reduced their combined WHIP ratios by at least 2%. The Rays are an outlier with a 7.5% decline.
Perhaps the Angels' issues with hitting development, and some success with pitchers, played some part in the franchise's extreme approach of using all 20 of its draft selections on hurlers this year.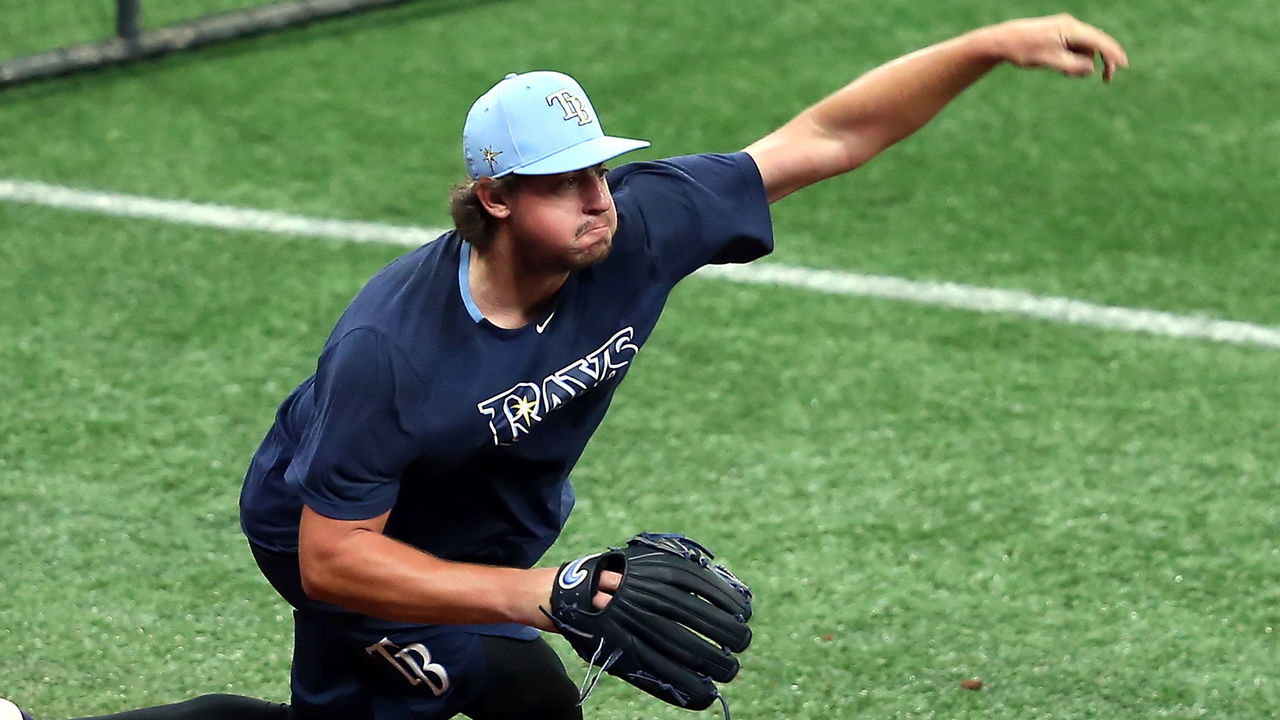 However, there are some teams that curiously lag behind.
The Astros, once at the vanguard of player development, possess the greatest WHIP increase (13.7%).
The San Diego Padres have posted the only strikeout rate decline (3.1%).
The Astros and Dodgers are also among the teams to put up below league average strikeout-rate gains.
Part of the issue is Houston and Los Angeles are working from higher bases of success. Prior to this season, those clubs' affiliates accounted for four of the five highest single-season strikeout rates since 2016, and the Astros owned four of those five and five of the top 10.
The Dodgers consulted with Boddy when he was at Driveline and hosted a velocity-building boot camp. Houston, meanwhile, bought into modern pitching design at a high scale before any other major-league club. The Astros purchased and installed 75 high-speed Edgertronic cameras at the facilities of their affiliates to study pitchers and hitters before most teams had begun to experiment with the technology in 2019.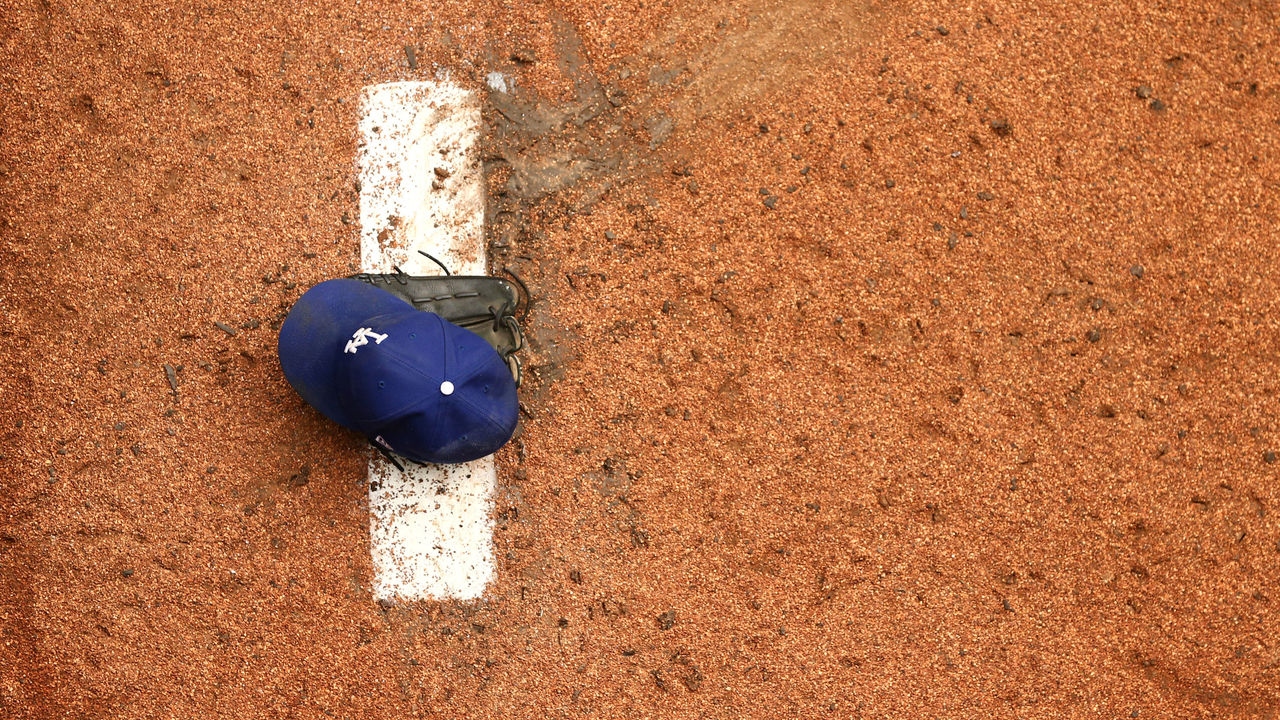 The Astros' and Dodgers' approaches, and variations of their strategies, have since spread.
During instructional league and spring training as the Orioles' minor leaguers reconvened on the backfields in Sarasota, Florida, Blood and other team officials were able to watch players they hadn't seen in months.
Some players blew them away. Like Joseph Ortiz, who had been drafted for his defense at shortstop, but he was now spraying line drives all around the complex. Ortiz took that improvement into the season and has become a two-way threat. For Blood, he's an example of the power of player development.
"We went into spring training this year as a way more advanced group and that was without having a season," Blood said. "From my perspective, that was a huge win."
Proof, perhaps, that some teams used their downtime more effectively than others, with successful homework assignments that could create a lasting impact for years to come.
Travis Sawchik is theScore's senior baseball writer.
Comments
✕
After a lost season, some minor-league systems have vaulted ahead of others
  Got something to say? Leave a comment below!