How the Reds are finding new weapons in baseball's arms race
Lee Seras was scouting the most obscure of places to find future professional talent in August 2020: the Mid-Island Men's League, an adult hardball league in Staten Island, New York.
The field was enclosed in a chain-link fence and had a spotty playing surface. The Cincinnati Reds scout held his trusty Stalker radar gun. Here, he was the only source of data, the only set of eyes. Here, he was an important gatekeeper.
Scouts have long been concerned about what the player- and ball-tracking systems readily available to individuals and teams mean for the future of their profession. Baseball America found that teams opened this season with 150 fewer scouts compared to 2019, a 9% reduction. Because of all this, Seras likes to go off the beaten path to places where there is less, if any, data and fewer observers.
He was here to see a catcher named Vincent Timpanelli. "Good kid. Good arm. Plugger," Seras recalls of his assessment. He was also a big kid, standing 6-foot-2 and 210 pounds.
For years, Seras was tasked with scouring the northeastern U.S. for talent, although he just helps the Reds out now. He had scouted Timpanelli at Ramapo College, a New Jersey Division III school about an hour north of Staten Island. He was intrigued by Tampanelli's defensive potential. He hadn't seen him in the spring as Ramapo played only two games before COVID-19 ended the campaign. But Seras was surprised to learn Timpanelli had pitched in relief in the second game, facing two batters and striking them out. Seras heard Timpanelli hit 92 mph.
After Timpanelli was not selected in the June draft, Seras called him up. "You gonna play some summer ball, Vinny?" he asked. Vinny said he was. He was still serious about pursuing his pro-ball dream. Seras also wanted to see him pitch. On Aug. 7 at the Mid-Island complex, Timpanelli began the game catching Nelson Figueroa, the former major-league pitcher, who is now 47. The league is a motley crew of college players, former professionals, and delusional grown men.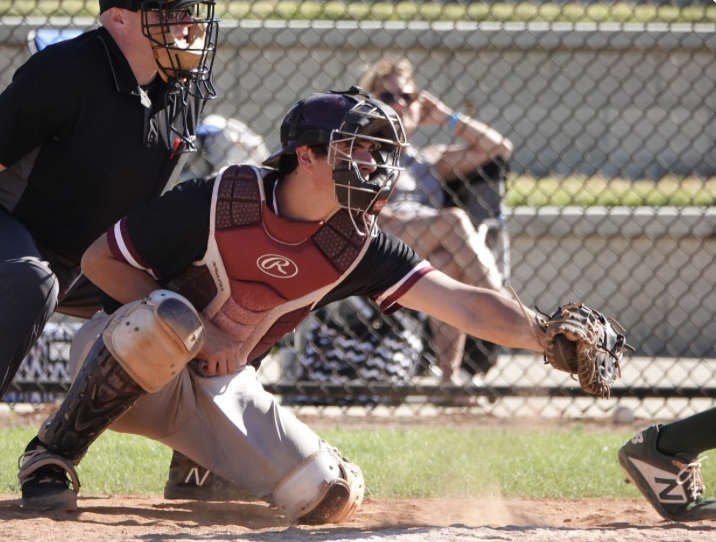 Timpanelli caught the first five innings, and then Seras watched as he took off his gear and made his way down to an open stretch of foul territory.
"Not even the bullpen. He throws 10 to 12 balls to his buddy," Seras said. "He comes into the game."
Timpanelli's fastball produced an unusually loud pop in the catcher's mitt for a men's league game. Seras' radar gun read 93s, followed by 94. He looked around. A scout from the Texas Rangers was still at the game. Someone else saw this? As soon as the game ended he called Brad Meador, the Reds' director of amateur scouting.
"You gotta grab this guy," Seras said.
Yes, Seras understood the new minor-league landscape. Major League Baseball had taken over operation of minor-league teams and eliminated two low-level affiliates from every organization. He knew MLB's new rules limited teams to 180 players in their system. But Seras explained the velocity readings he saw. He also liked Timpanelli's short arm action - a product of playing catcher, he thought, and a mechanical trait that's en vogue. Meador asked Seras to send the smartphone video he'd shot to him and pitching analyst Nick Christiani.
The following afternoon, Seras got a phone call and a simple message: Sign Timpanelli.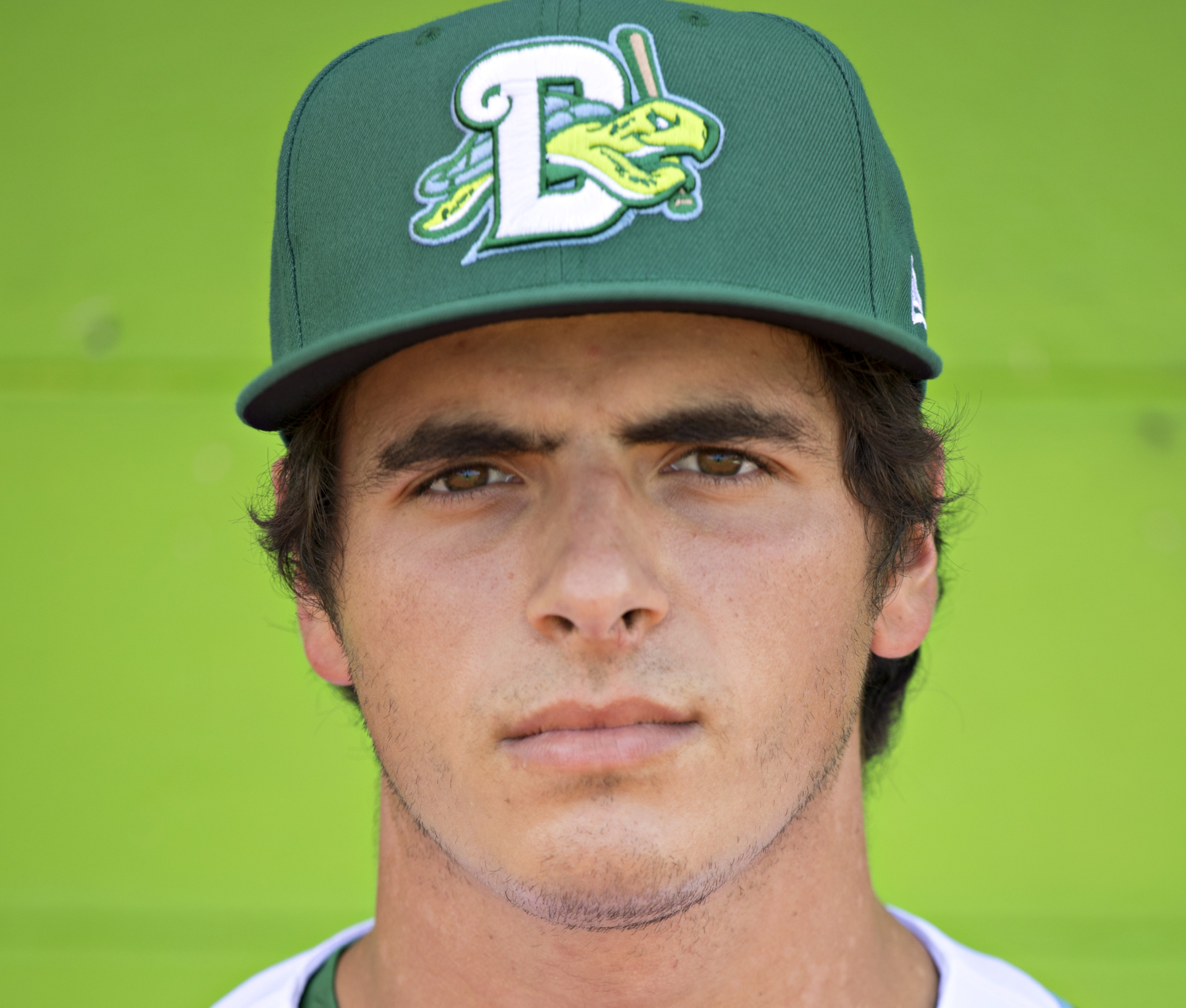 Timpanelli was coaching a U11 Diamond Nation game when he checked his phone between innings. He noticed he had a number of missed calls and text messages from Seras. What was going on?
"He told me they were going to offer me a contract. I didn't know what to do with myself. I was just like, 'What?'" Timpanelli said. "I left the field for a few seconds."
The catch? The Reds were signing him as a pitcher.
He quickly accepted the standard $20,000 bonus for an undrafted player and rushed back to coach first base.
Shortly after Timpanelli entered the system, Seras received an email from Driveline Baseball founder Kyle Boddy, who was now the czar of pitching development in the Reds' minor-league system. He was hired to bring modern, data-based development practices to the Cincinnati organization.
Seras recalled Boddy's staccato message:
"Timpanelli. Conversion guy. Will change the game."
How could he change the game? Well, what if a club could find position players with good arms, who had never pitched for whatever reason, and then tutor them in modern pitching labs and throwing programs? What if there is a massive, untapped reservoir of potential pitchers, and the ability to extract those players now exists?
Sure, conversion cases have always been part of the sport. The best pitcher in baseball, Jacob deGrom, is a converted shortstop who began pitching regularly in his junior year at Stetson University. But successful conversions have been happy accidents, generally. What if a more systematic scouting-and-development approach could produce more of them?
Cases of players being drafted as position players but converting to minor- and major-league pitchers are down from their peak in the 1990s, according to data supplied by Baseball Reference. The practice might be ready for a comeback.
"I think when these guys get noticed and move up, that could change the game forever," Boddy said. "Because it's a new way to train pitchers that aren't pitchers."
Boddy said "guys," plural. Timpanelli isn't alone.
Jake Gozzo sat with his sister at a Phoenix-area Starbucks on a sunny August afternoon in 2019. He'd committed to taking a sales job in Dallas. He went undrafted out of Oklahoma Baptist University and had just been released from an independent ballclub, the Evansville Otters of the Frontier League. The outfielder was given six at-bats and failed to record a hit. He thought his dreams of playing pro ball were over. His sister implored him to stay in Arizona, work for her husband (a physical trainer), and try something new before quitting: pitching.
"You have to give it one more year," he recalled her saying. "We all think you are special. You can make something out of baseball even if it's not hitting. We all know you have a good arm."
Though he was 6-foot-5 and 220 pounds, he had never pitched as an amateur. Goofing around in the bullpen that spring, he had hit 92 mph.
"I didn't even really think about (pitching) because my mind was set on getting drafted as an outfielder," Gozzo said.
He agreed to stick around for six months and give pitching a shot. He moved in with his parents, who lived in the area, and found a spot to throw at a Glendale high school. Family friend Scott Schebler, who was then a major-league outfielder with the Reds, was rehabbing in Arizona and agreed to be Gozzo's throwing partner.
In his first bullpen, Schebler was shocked by what he saw. The radar gun spit out 94-mph readings and Gozzo hit some "fives," as he recalled. Schebler reached out to Derrin Ebert, a pitching coach with one of the Reds' rookie-level minor-league teams. Ebert came out to watch a bullpen.
Reds director of professional scouting Rob Coughlin recalled what Ebert wrote in his report: Ebert saw a Division II outfielder with the body of a professional pitcher throw from a crummy mound and hit 95. He concluded his email by writing, "I figured I better let somebody know."
The Reds invited Gozzo for a tryout at their complex in Goodyear. Behind the complex where he was trying to be reborn as a baseball player is an airport where old planes are flown in to become scrap.
At that early February tryout, right before spring training, a number of officials congregated in the bullpen where major leaguers often throw. Coughlin assembled Boddy; Shawn Pender, the head of player development; Caleb Cotham, a Reds coach who is now the Phillies' pitching coach; and Cam Bonifay, the former Pirates general manager who is a special assistant with the Reds.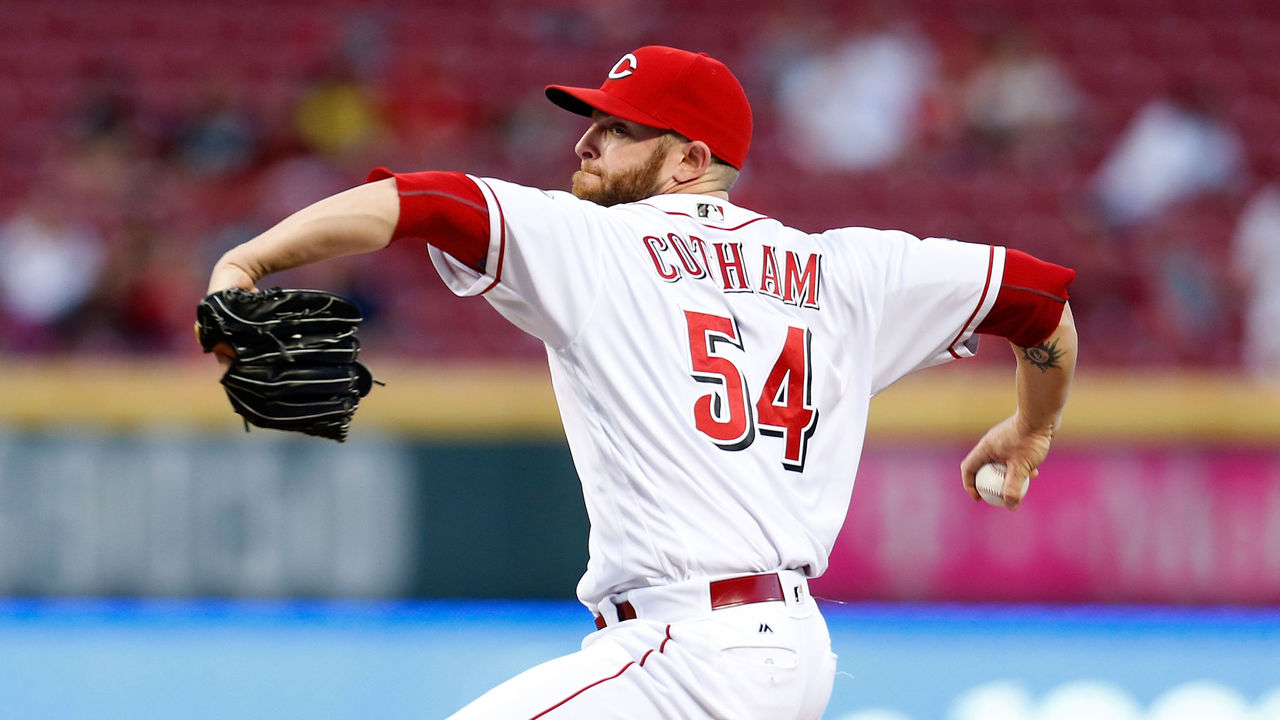 Gozzo felt nervous. He saw the crowd but had no idea who most of them were. This was his shot.
"The kid has no idea who Cam Bonifay is. It was really funny," Boddy recalled.
As Gozzo warmed up, the Reds fired up the Rapsodo device sitting a few feet in front of the plate. The data it provided would go a long way toward determining Gozzo's future. Gozzo stepped on the mound and started pumping heaters.
Coughlin stood behind the plate area holding a radar gun to cross-check the Rapsodo readings.
"About 10 pitches in, Shawn looked at me and said, 'We should sign him,'" Coughlin recalled.
Will scouring independent baseball, men's leagues, or Division I colleges for shortstops and catchers with weak bats but strong arms become a focus for the Reds?
"I would say it's one piece of a greater organization philosophy. Pitching can really come from anywhere," Coughlin said.
Within 24 hours, Gozzo was offered a contract.
"I was ready to get to work," Gozzo said.
Then COVID-19 hit, and Gozzo and Timpanelli would have to begin their pitching and pro careers remotely.
Gozzo was thankful his coach at Oklahoma Baptist welcomed him back, giving him 24/7 access to the facilities, which included an indoor throwing area equipped with a Rapsodo and equipment such as weighted balls.
The Reds' player development app, sort of like Slack meets Google Docs for baseball players, was also helpful. Players shared their workouts and communicated with coaches and development personnel.
Boddy and his team gave them individualized plans, too. They set Gozzo up with weighted-ball drills, common ones like pivot picks; the only regular throwing drill he'd done previously was long-toss work as an outfielder. Every day, he shared video of his work. He was surprised how quickly he - a player signed to a $20,000 bonus - received feedback.
The Reds were interested in shortening his arm action and improving the spin efficiency of his fastball. The former improved through the weighted-ball work. The latter was helped by a grip change. He didn't have a high-speed camera, but he did the best he could by setting his phone camera to record in slow motion.
For Timpanelli's remote training, he bounced around various New Jersey-area training facilities, with occasional access to a Rapsodo device.
Timpanelli's arm path was in a better place than Gozzo's as he entered pro baseball. So he focused on something he would need if he were to make it as a pro: adding a breaking ball.
The Reds give their minor-league players access to a cloud database of pitch data and high-speed images of about every pitch thrown by Reds major-league pitchers, Timpanelli said. In that library, Timpanelli could look at the slow-motion wrist position and grip of, say, Sonny Gray's breaking ball or Tyler Mahle's cutter.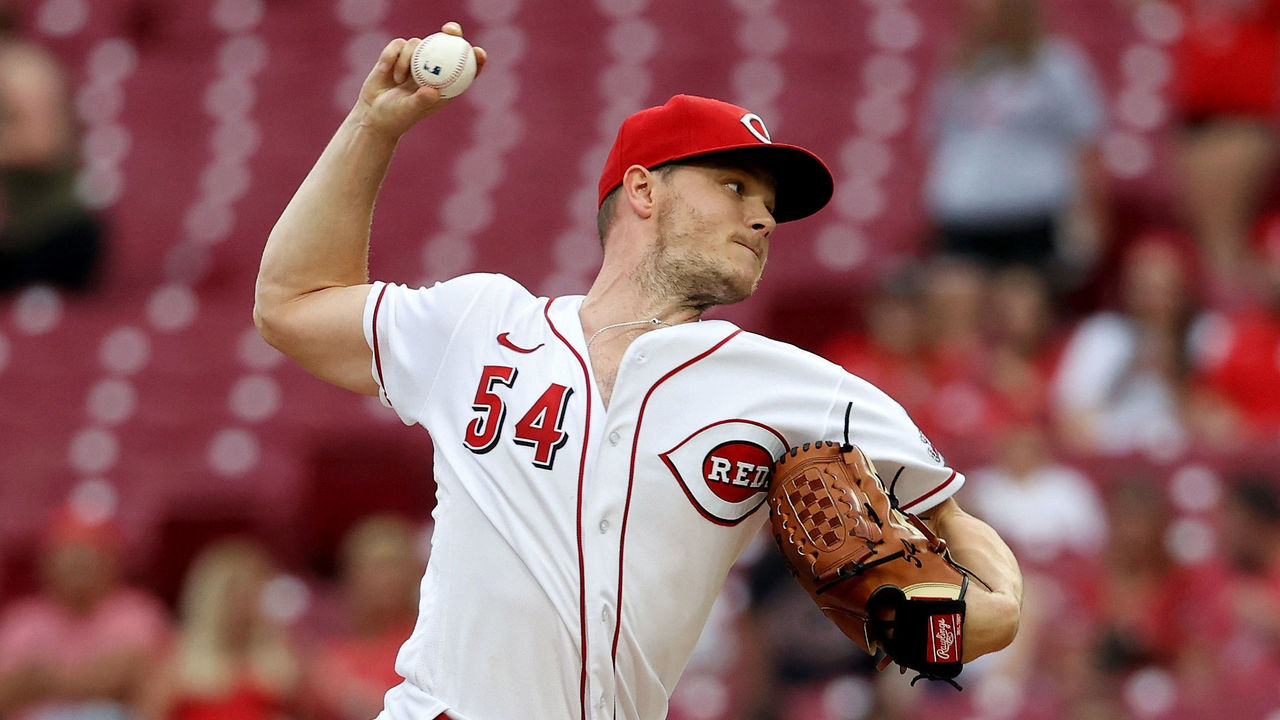 "I looked through them all. I tried to find someone who has a similar delivery to me," Timpanelli said. "If you want to build a pitch to be like this guy's slider, you have all the resources you need right there. It's definitely a different world having all this technology. It makes things a lot easier."
Easy enough that Timpanelli has thrown a slider with up to 20 inches of horizontal break, he says, and never less than 10. That's elite movement, and he essentially generated it overnight.
Is it easier now for position players to convert to pitchers?
"I absolutely think it is," Timpanelli said. "A lot of times people will throw a position player onto the mound and it's either, 'Yes, he has it,' or 'No, he doesn't.' Now, because we have so many developmental tools, you can throw a guy on the mound (and say), 'OK, he's not there right now but there could definitely be something there if we put some development into it.'"
Boddy believes that placing raw, strong arms in modern programs could be a game-changer.
"They already know how to throw," Boddy said. "Injuries to conversion players are really high. … They don't build up a chronic workload of pitching. So you ease them into a throwing program. 'Here's what we are trying to do. Here's how we build spin.' And then, through that, you really develop them as a pitcher."
Today's wealth of data can make marrying scouting to player development more beneficial.
"'What can we identify? What can we measure?' And then the second piece out of what we have measured is, 'What can we develop? What can we help change?'" Coughlin said. "That's where collaboration between scouting and player development is so important."
In February, Timpanelli traveled west with his new slider.
Nearly a year after his tryout, Gozzo drove from Oklahoma to the Reds' minor-league clubhouse with his new motion. He found his locker and a Reds jersey with his last name stitched to the back.
"The first thing I did was take a picture and send it to my family," Gozzo said. "All offseason, it didn't seem like I was a pitcher. I was training at my old college where I was an outfielder. It didn't become real until the first live at-bats we had in the spring."
Gozzo and Timpanelli surprised Reds officials in the spring. Timpanelli's slider darted like Adam Ottavino's, while they pulled Gozza aside to show him that his changeup was his most effective pitch. The Reds decided that both players - a Division II outfielder and a men's league catcher - were good enough to open the minor-league season with the Daytona Tortugas in Low-A.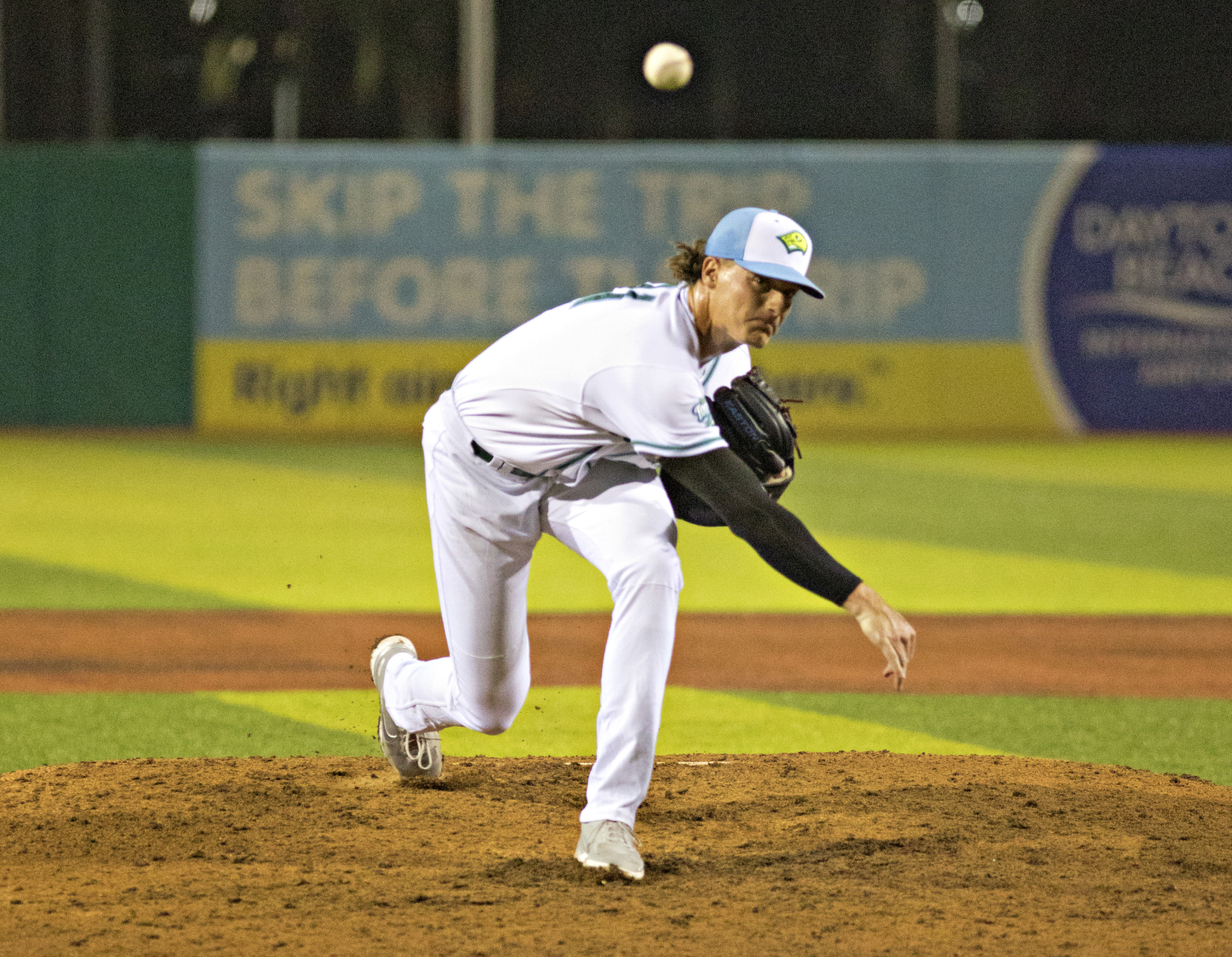 In the bottom of the second inning May 7, Gozzo made his first pro outing. His heart raced. He took the ball, tried to shake off whatever nerves existed, and hit the first batter he faced. But he struck out the next two and pitched two shutout innings, striking out four.
"I don't process anything until I am off the mound," Gozzo said. "When we got the video in the clubhouse, I was screen-recording it. I watched (the first strikeout) over and over again."
He's only allowed nine hits in 15 innings and has struck out 13, though he has walked 21.
Timpanelli debuted May 4 and pitched a perfect inning. He's struck out 24 in his first 16 2/3 innings. He's only allowed four hits but has walked 13. He owns a 2.16 ERA. He was built from scratch in six months. What if he opens the door for others like him?
"I kinda got out there and felt like I belonged there," Timpanelli said of his debut. "Not many nerves. I thought, 'Hey, this is where I should be.'"
Travis Sawchik is theScore's senior baseball writer.
Comments
✕
How the Reds are finding new weapons in baseball's arms race
  Got something to say? Leave a comment below!