Manny Machado is halfway to the Hall, and he's a good bet to get there
Matt Thomas / San Diego Padres / Getty Images
With his first of three hits against the Chicago Cubs on Wednesday, Manny Machado, at 29 years and 344 days of age, reached 1,500 hits in his career. The milestone is an achievement regardless of age.
More than 22,000 human beings have played on a major-league baseball field, but only 581 have reached the mark. Those who have accomplished it before the age of 30 generally become Hall of Famers.
After another three-hit night Thursday, Machado owns 1,505 career hits entering play Friday.
He's also hit 262 home runs since he broke into the majors in 2012, including 11 this season, which is on track to be his most productive campaign since 2018. He's batting .322 with a .932 OPS; he leads baseball with 4.0 WAR at FanGraphs and is second with 3.8 WAR at Baseball Reference - trailing only Tommy Edman of the St. Louis Cardinals.
When it comes to traditional Hall of Fame benchmarks like 3,000 hits and 500 home runs, Machado is halfway to Cooperstown enshrinement, and the Hall needs him.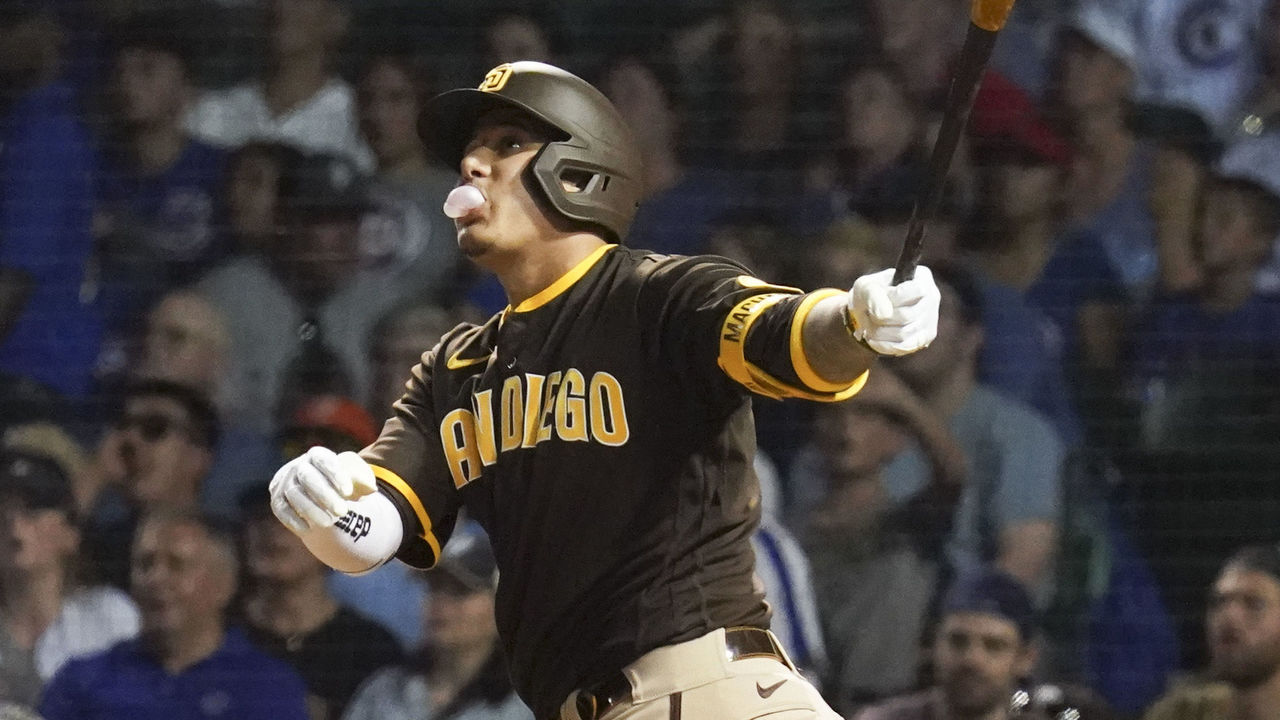 By advanced measures like bWAR - he sits at 49.0 for his career - he is more than halfway to the general threshold. The average Hall of Fame position player produced 67 career WAR.
Of the 17 players in major-league history who have reached 1,500 hits and 250 home runs before turning 30 years old, 12 are in the Hall of Fame, as AJ Cassavell of MLB.com noted, two are certainties when they are eligible (Albert Pujols and Miguel Cabrera), and another is a Hall of Fame talent tainted by PED use (Alex Rodriguez). Andruw Jones has five more years of BBWAA consideration remaining and received votes on 41% of ballots last winter.
According to Baseball Reference's similarity scores, his most common matches are with Ron Santo and Adrian Beltre at each age. Santo, the longtime Cubs third baseman, gained entry into the Hall through the Golden Age committee in 2012. Beltre will be on the 2024 Hall of Fame ballot after finishing his illustrious career with 3,166 hits.
Their paths to the Hall will be instructive for Machado's candidacy. Despite his early success, Santo only played for 15 years and never came close to the 3,000-hit and 500-HR career milestones that were often used to define Hall worthiness. He received his highest vote total, 43.1%, in 1998, his final year on the ballot.
Beltre played 21 seasons and reached the 3,000-hit mark. He never won an MVP award but he's highly rated by Hall of Stats, which ranks him as the fifth-best third baseman in baseball history - better than Scott Rolen, who received votes on nearly 63.2% of the 2022 ballots.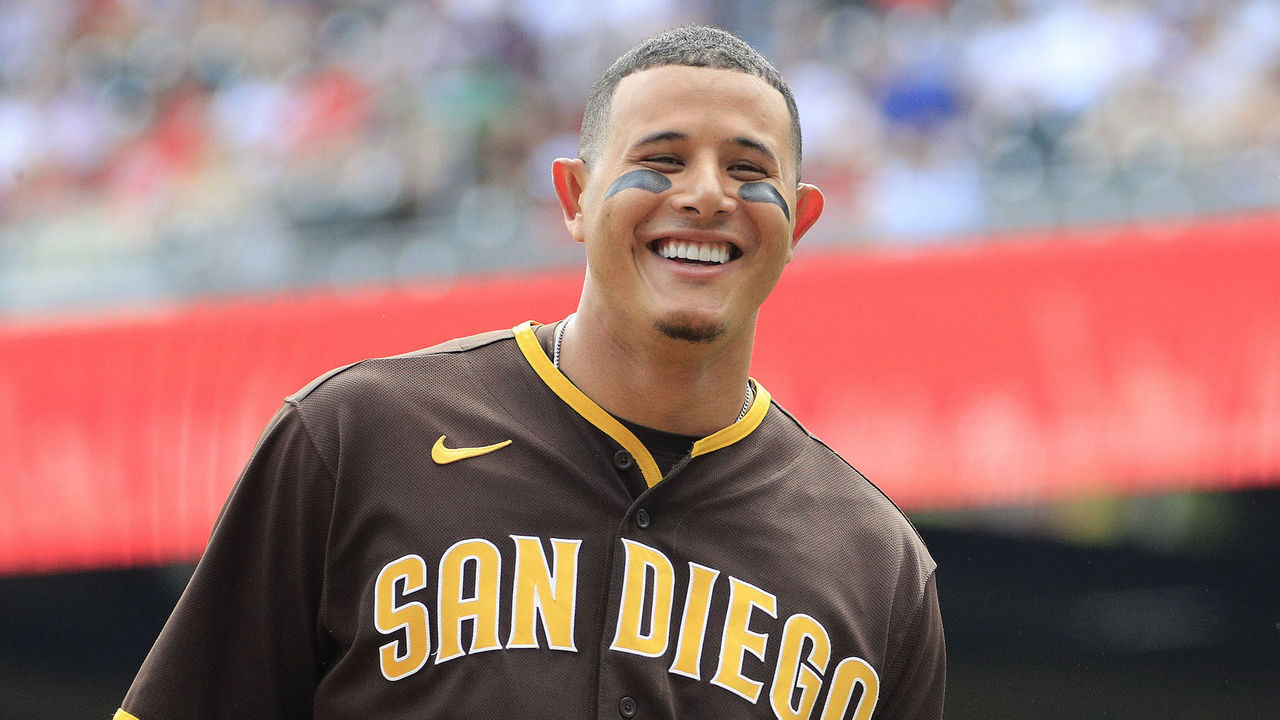 The Hall of Fame also needs more third basemen.
It's the most underrepresented position in Cooperstown with only 17 third basemen enshrined. Perhaps this is because it's a position that requires defensive acumen, but as a corner spot, you're also expected to slug. It's a difficult position to play and to do so for an extended period.
While Machado flies under the radar in an era when Mike Trout and Shohei Ohtani play, and when his teammate Fernando Tatis Jr. does remarkable things on the field when healthy, there are few players more consistent than Machado. That bodes well for his Hall of Fame chances.
He ranks fifth in games played since his first full season, and those ranking ahead of him spend the majority of time playing first base, a less demanding position.
By adjusted stats like wRC+ and OPS+, Machado has ranked as an above-average hitter for every year of his career, and his 170 wRC+ and 172 OPS+ this season would be career bests.
In every full campaign since 2016, he's hit at least 28 home runs, and he's on pace to exceed that mark this season.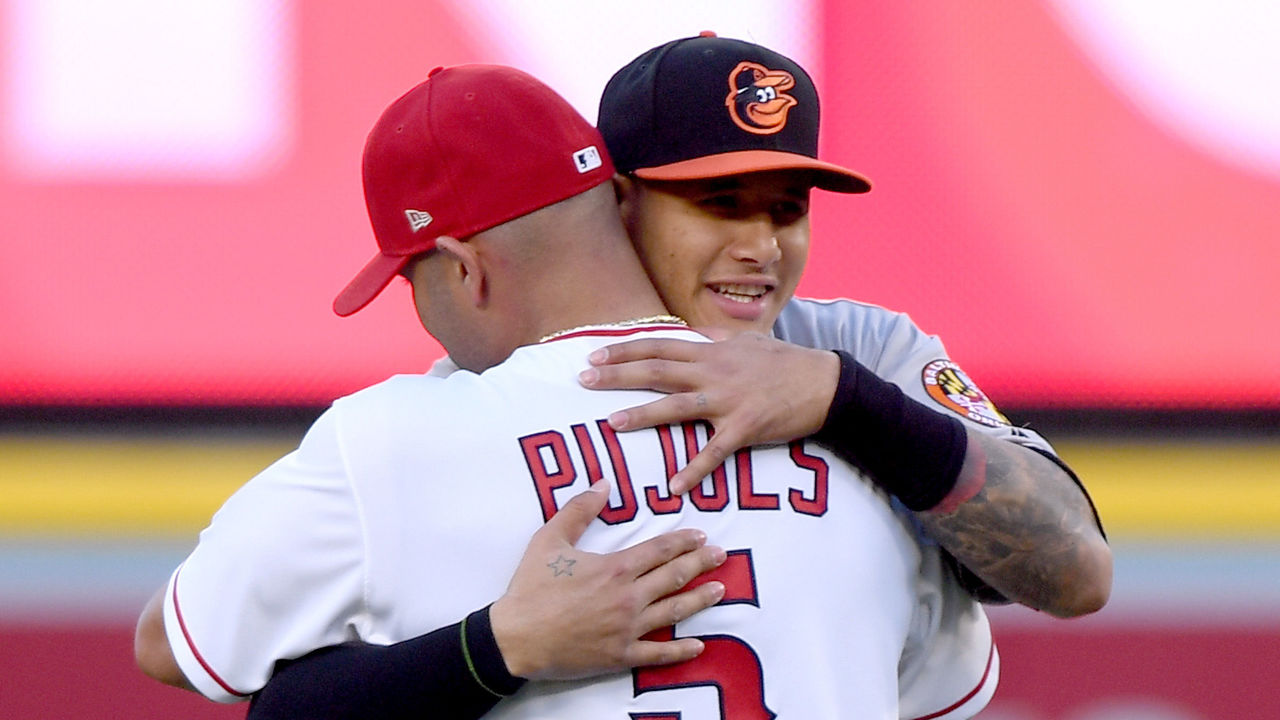 His strikeout and zone discipline remain remarkably consistent, as does his batted ball quality. He excelled before the Statcast era arrived and is doing so during it - when facing a juiced ball or a deadened one.
His glove is remarkably consistent, too, ranking fifth among all players in defensive runs saved in the majors since 2013, trailing only Nolan Arenado at the hot corner. He shows no signs of sliding down the defensive spectrum.
Any way one slices it, Machado appears to be more than halfway to the Hall. And given his history of durability and consistency, he seems a good bet to get there.
Travis Sawchik is theScore's senior baseball writer.
Comments
✕
Manny Machado is halfway to the Hall, and he's a good bet to get there
  Got something to say? Leave a comment below!