The Yankees are pitching as well as they ever have - and they can keep it up
Jim McIsaac / Getty Images Sport / Getty
The best Yankees teams have always featured iconic sluggers throughout the lineup. As witnessed in their 15-7 rout of the White Sox on Thursday, New York still has plenty of power, especially if it can get Josh Donaldson's bat going.
But this offseason, the 24-8 Yankees, baseball's best team entering the weekend, pivoted to place more of a premium on run prevention. They traded bat for glove. They moved catcher and longtime defensive liability Gary Sanchez to Minnesota in a deal that brought back Isiah Kiner-Falefa, an upgrade defensively at shortstop, which moved Gleyber Torres to second base and a utility role. The Yankees converted 69.8% of in-play, batted balls into outs last season. That rate is up to 71.2% this season. They're splitting catcher innings between Jose Trevino and Kyle Higashioka, who are about twice as valuable defensively as Sanchez per inning over the course of their careers, according to FanGraphs' runs saved values.
So while there was little doubt the Yankees' fielding would be better as their focus shifted to pitching and defense, big questions about their starting pitching remained. Well, the Yankees' arms are answering those questions with flying colors to date, and such staffs have historically led to pennants and World Series trophies in the Bronx.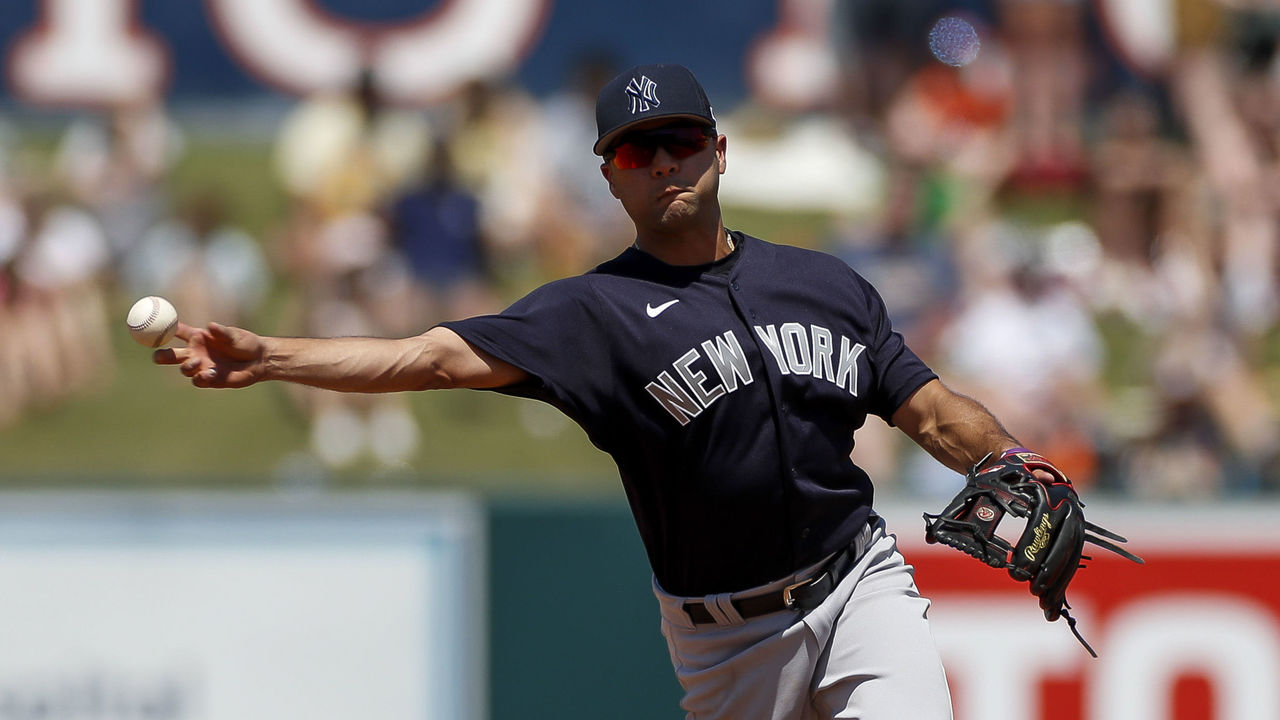 The Yankees currently have a 76 ERA-, second to only the Dodgers. If they maintain that performance over a full season, the mark would be the second-best over a campaign in club history, sandwiched between 1939 (74 ERA-) and 1927 (80) World Series championship teams, and their best since their 1998 World Series-winning club.
Why ERA-? The measure adjusts for ballpark and run-environment factors for each year, better enabling us to compare seasons and eras. An ERA- of 100 equates to league-average pitching. Lower is better.
The Yankees' 10 best teams in ERA- all reached the World Series, and six won titles. The current staff helped New York to its best start to a season since 2003, another campaign in which it reached the World Series. The 2022 Yankees lead the majors in pitching WAR (5.2).
While many expected the Yankees to be far better defensively, this level of pitching success is a surprise. Is it sustainable?
Even staff ace Gerrit Cole, who the Yankees outbid the market for with a record deal in December 2019, had questions about how he'd perform entering the season.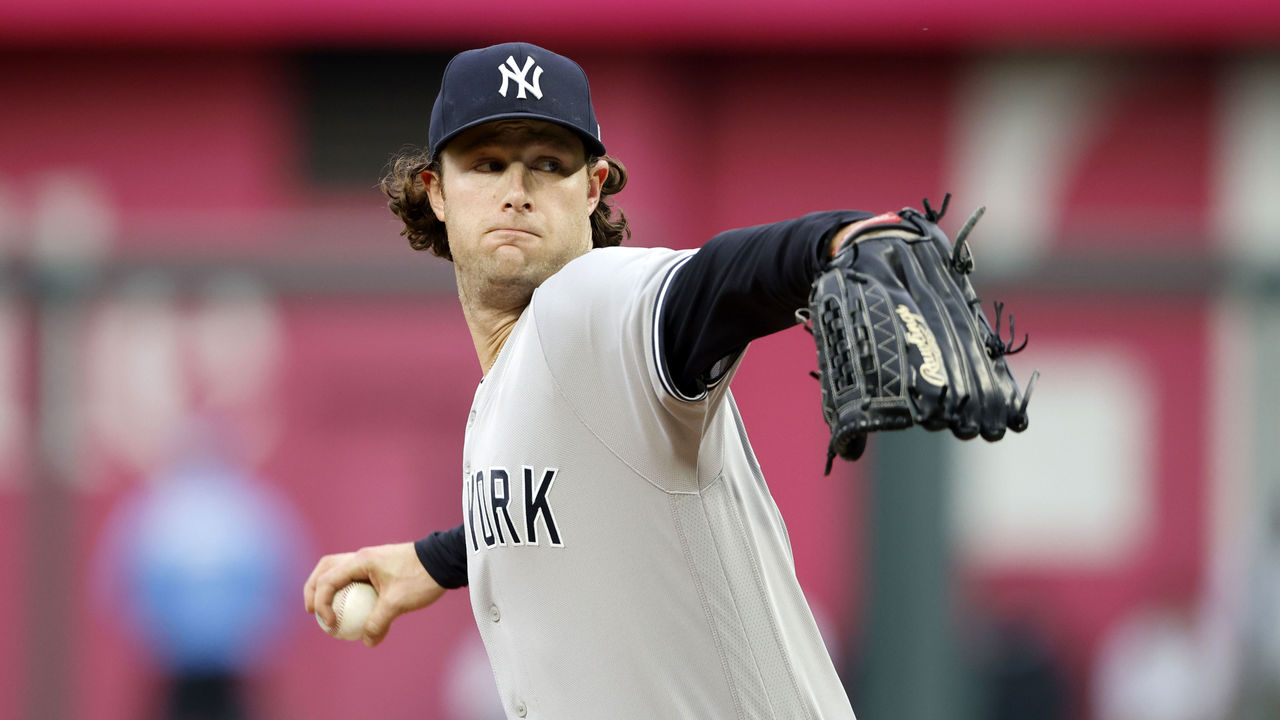 Last year, Cole's second half wasn't as good as his first half, after MLB began policing and enforcing sticky substance use in the middle of the season. He posted a 2.68 ERA (28.6% strikeout rate) in the first half of 2021, and a 4.14 mark (26.5% strikeout rate) in the second as his spin rate declined.
Luis Severino entered this year coming back from Tommy John surgery. Jameson Taillon was up and down last year in his first year back from returning from Tommy John a second time. And the two lefties on the staff, Jordan Montgomery and Nestor Cortes, were very good but their track record was spotty.
New York's starters currently boast an 81 ERA- as a rotation. That rate over a full season would be the first time since 1998 and 1981 that the club was at least 15% better than league average, and both those teams made the World Series.
So, is this for real? Can the Yankees count on this staff to remain well above average?
There's reason to believe much of it is sustainable.
Cole is pitching well and appears to have adapted to baseball's sticky-stuff policing. While his strikeout rate is slightly down, and his overall spin rate is down a bit on fastballs and breaking balls, he's throwing as hard as ever and enjoying some slight movement increases on his breaking pitches, perhaps achieved through improved pitch design and efficiency.
Taillon changed how, what, and where he threw last year, trading in a sinker-down-in-the-zone focus he adhered to in Pittsburgh for pitching more up in the zone with his four-seam fastball.
However, he began to add the two-seamer back late last season, which is an effective pitch and grades as above average this season. He also added a cutter to his arsenal this year, which compelled Vladimir Guerrero Jr. to break his bat over his knee after a swing-and-miss strikeout Wednesday. Taillon keeps evolving the further he's removed from surgery, and he now owns a six-pitch mix, one of the most diverse in the game. While he may never live up to his draft pedigree as the No. 2 overall pick in 2010, he appears to at least be a quality mid-rotation option and boasts a 25-to-3 strikeout-to-walk ratio early this year.
Severino still owns a gifted arm. In his first full season back from Tommy John, his fastball velocity (96.6 mph) and swinging strike rate (12%) are in line with his pre-surgery levels, and remain above the major-league average. His fielding-independent numbers suggest he's been better than his 4.08 ERA to date. He holds the second half upside.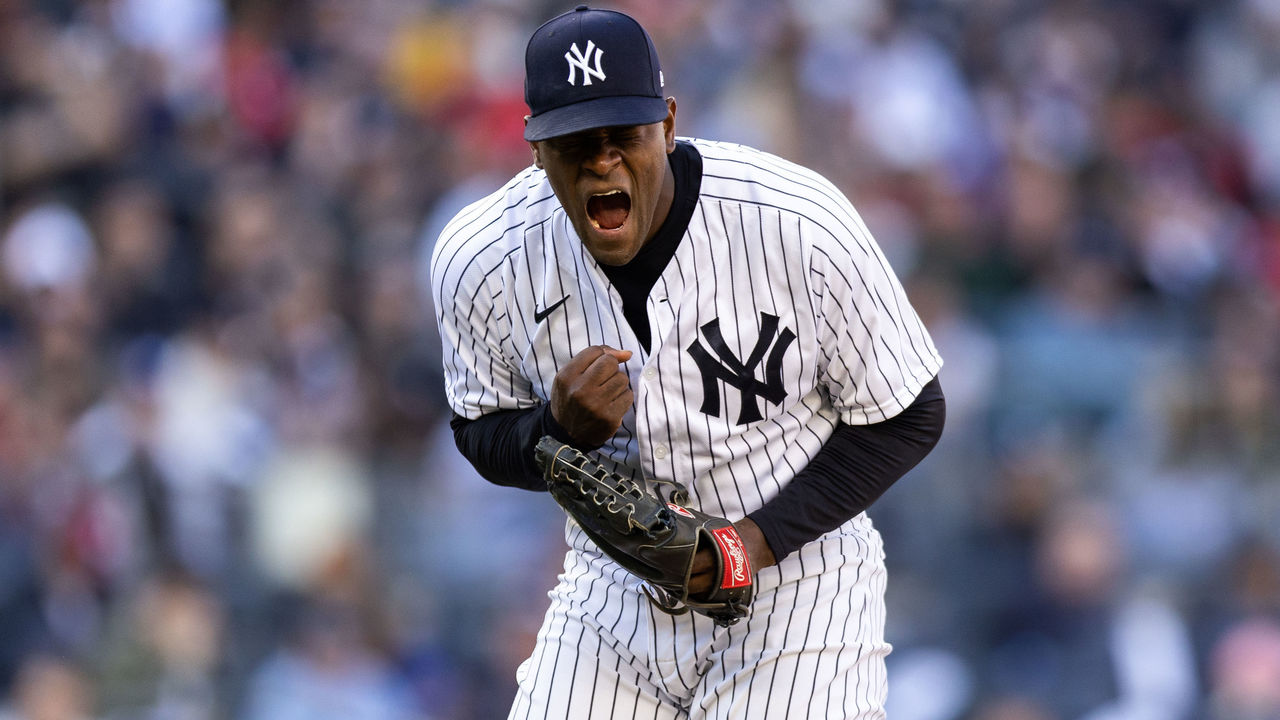 Montgomery began to fulfill his promise last year.
The lefty has always had good command and pitch quality but he's beginning to trust stuff more and more, as evidenced by his 71.8% first-pitch strike rate, which moved him ahead of Toronto's Kevin Gausman among pitchers who have thrown at least 30 innings this season. As with Gausman, trust and pounding the zone is helping Montgomery get ahead, put away hitters, and avoid three-run homers.
And then there's one of the season's top breakout stories: Cortes.
Cortes owns a sparkling 1.41 ERA and 0.97 WHIP. He reached a new performance level last year and is clearly proving he's a viable big-league starter.
His fastball, cutter, and changeup are all playing as above-average pitches. He's throwing his cutter substantially more often and can get it glove side, or inside, to right-handed batters.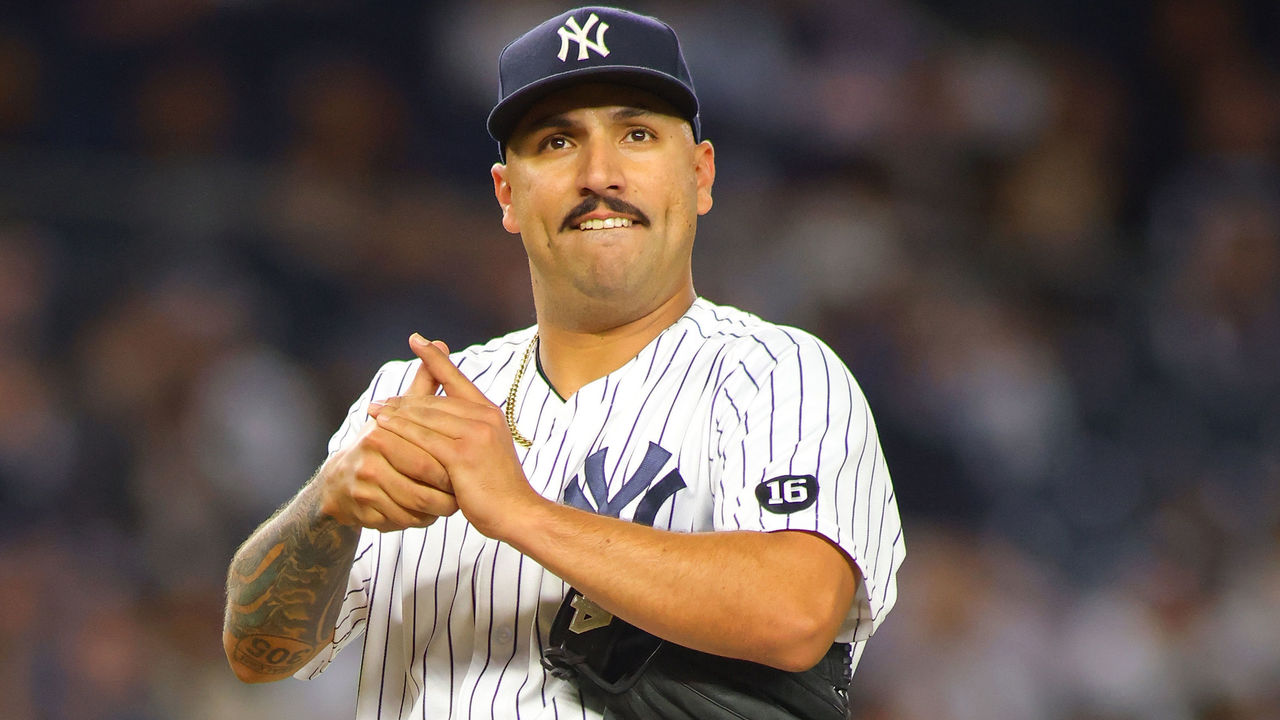 But some elements of Cortes' underlying skills - his velocity, pitching movement, and swinging strikes - haven't changed much, which suggests he's outperforming his true talent level. Moreover, he entered Friday ranking sixth in strand rate (88%), which accounts for the percentage of runners that reach base but don't score. While he's being supported by a better defense, as all the Yankees' arms are, at some point that rate is likely to return nearer league average.
Of course, few pitchers outside of peak Pedro Martinez and a healthy Jacob deGrom are threats to sustain a 1.41 ERA. Though even when Cortes likely regresses from here, he still appears to be a quality arm.
While it remains early, and while health is a question with every staff, this Yankees group may have the right stuff to lead the team to a division title, and to the World Series, where New York hasn't been since 2009.
The Yankees' pivot to pitching and defense might just pay off in a big way.
Travis Sawchik is theScore's senior baseball writer.
Comments
✕
The Yankees are pitching as well as they ever have - and they can keep it up
  Got something to say? Leave a comment below!