MLB roundtable: Burning questions around baseball
With the opening month in the books, theScore's MLB editors answer some of the biggest questions around the game.
Which team has exceeded your expectations 1 month into the season?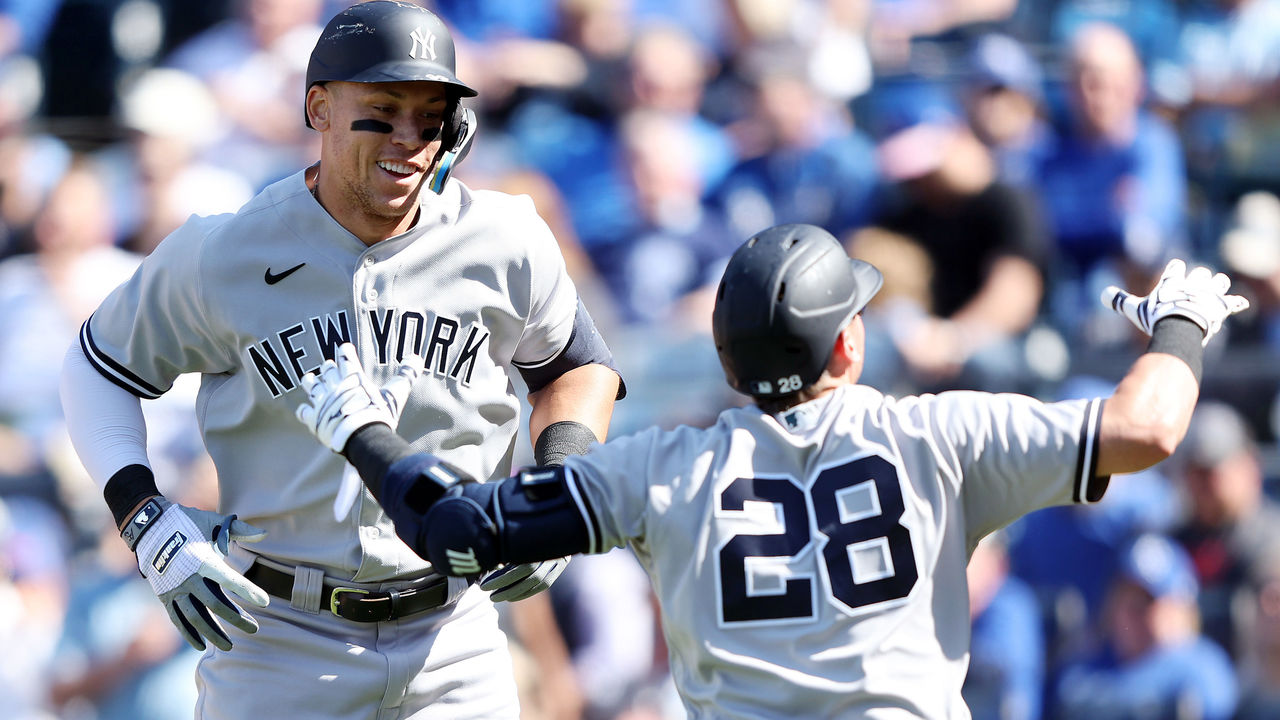 New York Yankees
Maybe this says more about misplaced doubt in the Bronx Bombers, but it would've been difficult to find someone before the season who expected the Yankees to be the single best team in the American League. First in the Junior Circuit to 20 wins and pummeling opponents with an AL-best plus-49 run differential (behind only the Dodgers), they've been unbelievable. Perhaps most surprising about their dominance is how great the pitching has been. Entering the season with quite a few question marks beyond Gerrit Cole, Nestor Cortes Jr. has looked like an early Cy Young contender - though with less innings than the top guys - while Jordan Montgomery and Jameson Taillon have also been great. Even further, Michael King and Clay Holmes have been arguably the best relievers in baseball so far. In a division expected to be dominated by the Blue Jays and Rays, the Yankees certainly won't be a pushover. - Michael Bradburn
Arizona Diamondbacks
The D-Backs may sit last in the NL West, but they're above .500 after losing 110 games last season. The club's starting pitching has simply been outstanding, accruing the ninth-best fWAR in the majors thus far. The trio of Merrill Kelly, Madison Bumgarner, and Zac Gallen have given up a combined 12 earned runs over 89 1/3 innings. In particular, Kelly has yet to surrender a homer over six starts. The playoffs are probably out of the question for this group. However, things don't look as dire as they once did. - Tom Ruminski
Cleveland Guardians
The Guardians era is off to a great start. Cleveland is hanging around in the AL Central thanks to a red-hot offense that ranks third in the majors in WAR. This unit goes well beyond Jose Ramirez: youngsters Owen Miller and Steven Kwan have been revelations for Terry Francona's club, while Josh Naylor's also hit well since returning from last year's leg injury. The pitchers have certainly done their share as well, helping them post a plus-13 run differential - second in the division. Maybe this isn't a top-five offensive team over 162 games, but these Guardians are certainly showing they won't go down without a fight. It's been fun watching this young group jell early on, and if they do stay in the race, they could be one of the summer's best and brightest stories. - Simon Sharkey-Gotlieb
Which team has disappointed the most?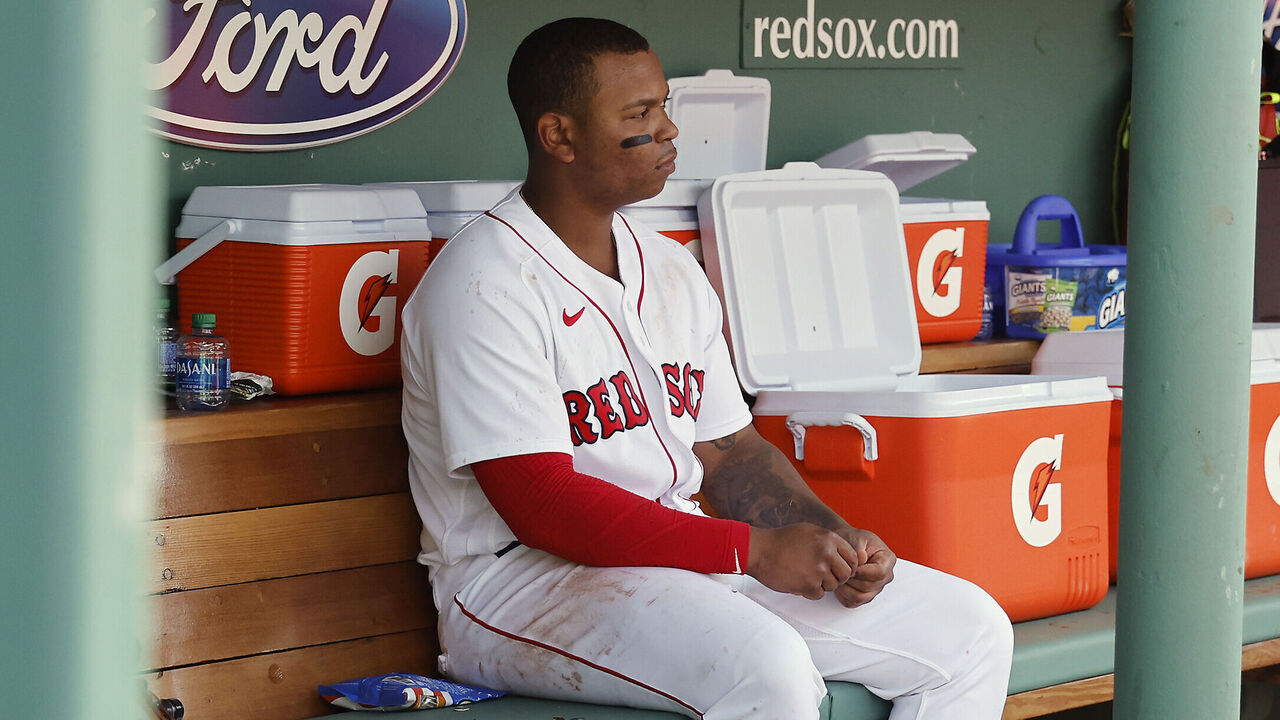 Boston Red Sox
After coming within two wins of the World Series last season, the Red Sox are off to a disastrous start in 2022. The offense looks anemic, while ace Chris Sale is yet to make a start and doesn't look likely to return for at least another month. The early returns on the six-year, $140-million contract given to second baseman Trevor Story are not good. The 29-year-old is without a home run and has already found himself on the receiving end of some boos at Fenway Park. It's far too early to write off a team with this much talent, but if the Red Sox don't get their act together soon, they might be forced to have some uncomfortable conversations as we creep closer to the trade deadline. - Josh Goldberg
Detroit Tigers
The Tigers came into the year with postseason aspirations following a surprising 77-win campaign and a great offseason. However, Detroit doesn't look close to being a playoff contender after winning just eight of 28 contests to start the season. Only the abysmal Reds have a worse winning percentage. The No. 1 culprit behind the dreadful start has been the offense. The team has the second-lowest offensive rating in baseball, according to FanGraphs. The core of the problem is a serious power outage, with an MLB-worst 11 long balls. - Ruminski
Atlanta Braves
It's not that there haven't been bright spots in Atlanta. Max Fried and Kyle Wright have both been spectacular atop the rotation, Kenley Jansen's looked like his old self, and Ronald Acuna Jr. finally returned to action. But the Braves have also been inconsistent, failing to win more than two games in a row while sporting a minus-3 run differential. They've received little in the way of outfield production; Marcell Ozuna, Adam Duvall, and Eddie Rosario have either struggled mightily or are injured, making Acuna's return even more of a blessing. The rotation behind Fried and Wright has also been iffy, especially veteran Charlie Morton. The Braves do have time on their side, but holding onto second place by mere percentage points while sitting below .500 is not where the defending champions expected to be after one month. - Sharkey-Gotlieb
Chicago White Sox
Now, they're still likely to win the division and are coming off a six-game win streak. However, some early season hardships have definitely exposed a few weaknesses that may linger. First, the pitching depth is getting tested and, frankly, failing. Every team needs injury depth, but Dallas Keuchel turning into a pumpkin with a 6.86 ERA over five starts certainly complicates things. Especially since they've already had to rely on Jimmy Lambert and Vince Velasquez for seven starts. More importantly, the lineup and defense has looked awful. Beyond Tim Anderson, Luis Robert, and Andrew Vaughn (who is now sidelined), the White Sox have trotted out way too many easy outs. Of course, that's compounded by early injuries to Eloy Jimenez and Yoan Moncada (who has now returned), but A.J. Pollock, Leury Garcia, and Yasmani Grandal have looked downright terrible. - Bradburn
Sellers: which player will be traded first?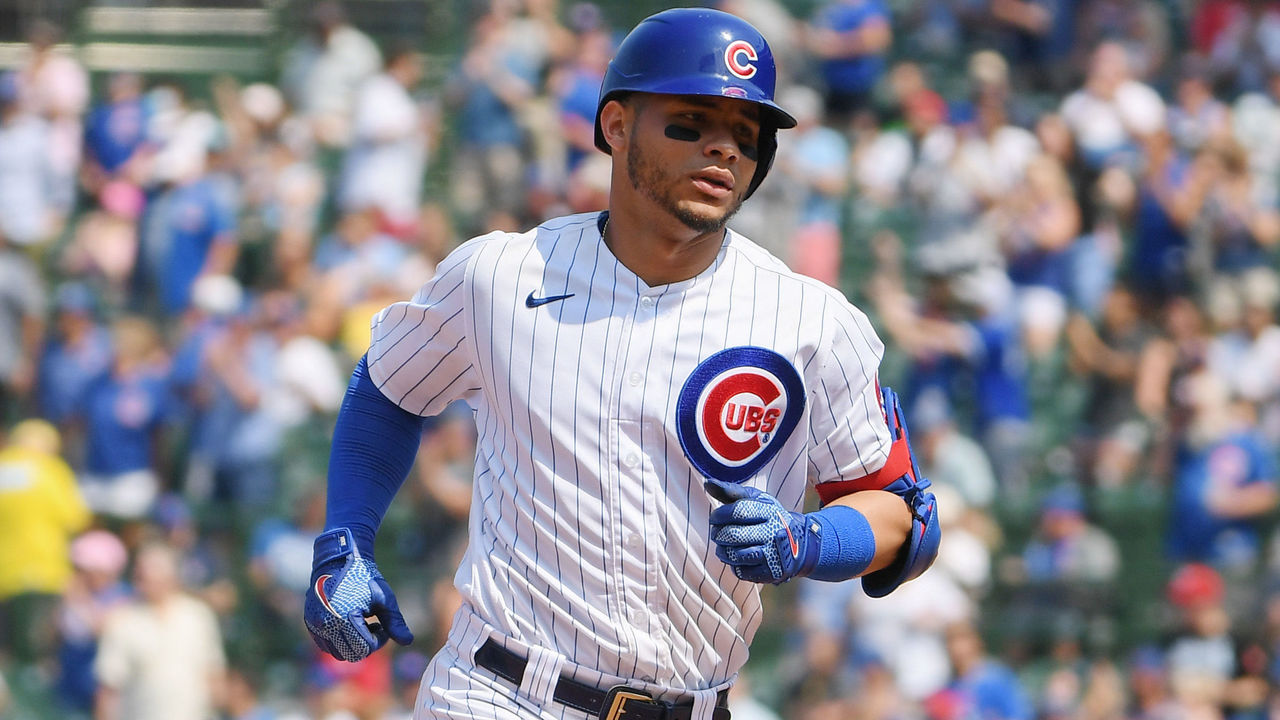 Willson Contreras
The Cubs' dismal April put any lingering hope of a quick retool to rest, and Contreras is their best trade chip. He's certainly doing his part to help the Cubs get a good return: Contreras' 148 wRC+ leads all qualified catchers. While he will be a free agent this winter, the chance to acquire one of the best catchers with championship experience should have contenders lining up to make Jed Hoyer an offer. I could see contenders in desperate need of catching striking quickly in hopes of adding Contreras well before the deadline. - Sharkey-Gotlieb
Frankie Montas
It's surprising the Athletics haven't already dealt the right-hander after their offseason fire sale. Oakland has lost nine of 10 following a respectable start to the season. Montas should be the best starter available for a contender looking for an early season boost or an injury replacement. The 29-year-old is arbitration-eligible through 2023 and owns a 3.83 ERA with 9.4 K/9 in his seven-year career. - Ruminski
Tyler Mahle
The Reds don't have much to sell off at this point, but Mahle might be the most intriguing of the few names. The righty broke out last year, posting a 3.75 ERA and 3.80 FIP over 33 starts while really finding an elite strikeout touch, posting a 27.7% K rate (ninth-best in the NL last year). This season, the earned run average doesn't look especially good so far, but the peripherals are decent. He still needs to work on his tendency for giving up walks, but the deadened ball seems to be suppressing his home run issues. - Bradburn
What is the biggest problem MLB is facing this season?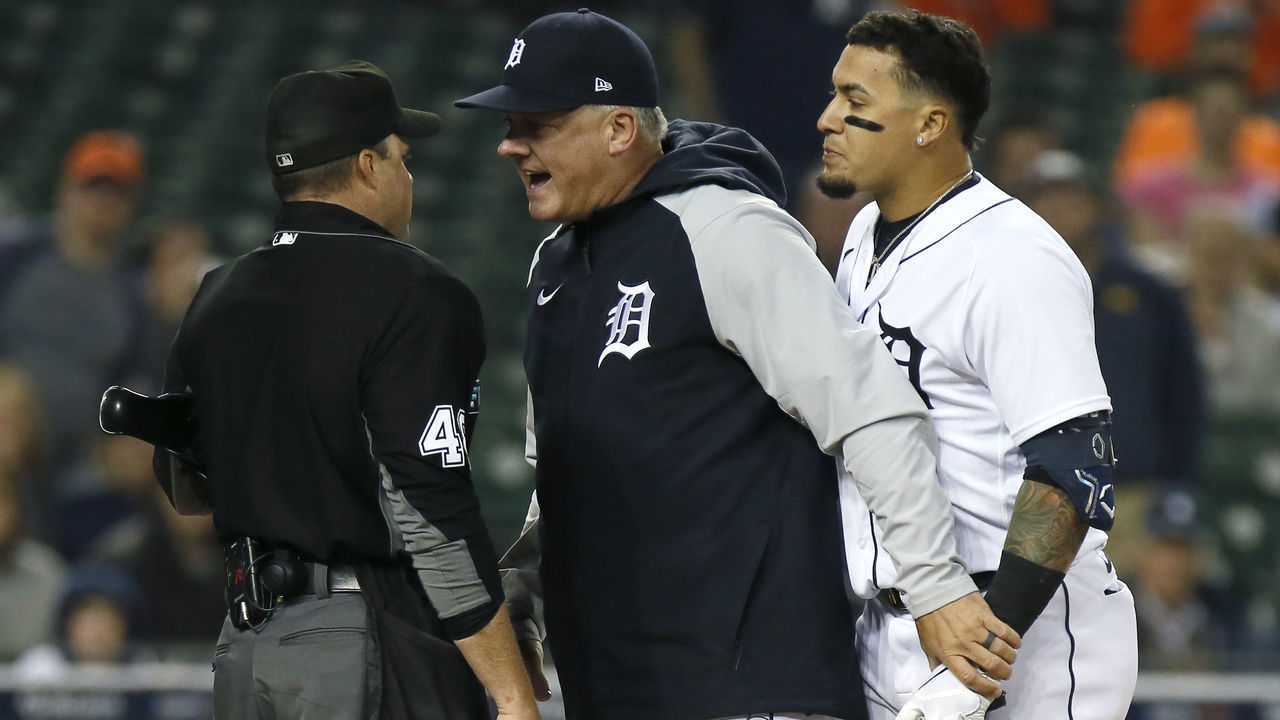 Umpiring
Check your eyes, Blue! Umpires have been hearing it from players, coaches, and fans early on. And rightfully so. The inconsistent strike zone has been maddening and umps aren't doing a good job convincing MLB that robots aren't the solution. There have been plenty of ejections so far, but Kyle Schwarber's nuclear meltdown on Angel Hernandez felt like the entire sport collectively losing its cool. Dan Bellino's actions toward Bumgarner were even more bizarre. Baiting a player into a heated exchange isn't a good look, especially with all the other controversy that seems to be following umps around these days. - Ruminski
The deadened ball
Honestly, the product doesn't suffer because of the dip in home runs. Some folks like it that way. Some folks hate it that way. There's always going to be a debate. What sucks is the players simply are not prepared for these sudden changes, and the product does suffer when players are outspoken about them. We've got pitchers complaining about their lack of grip on the ball causing more hit-by-pitches; we've got hitters acting like they've hit no-doubters just to watch it get caught by an outfielder standing short of the warning track. When discourse around a sport is more about the commissioner's constant tinkering causing yet another potential scandal - as it so often is with baseball - it's ridiculous. More transparency could easily solve this. - Bradburn
Too many channels
There's nothing inherently wrong with the league's new streaming deals, or broadcasting exclusive games on YouTube - this appears to be the future of sports broadcasting, after all. But MLB is starting to spread it too far. Exclusive weekly deals with Peacock and AppleTV+, or the Yankees' new contract with Amazon Prime, make it harder for fans of all ages to find games, especially when they're not available on a regular MLBTV subscription. Adding to the insanity is MLB's refusal to do away with its unbelievably out-of-date regional blackout policy on its own streaming service; fans in some states are blacked out from at least six different teams, meaning they can't watch almost half the league on a given night. MLB can change everything about its on-field product and it won't make a difference if the league continues to make it needlessly difficult for fans to access the sport. - Sharkey-Gotlieb
Comments
✕
MLB roundtable: Burning questions around baseball
  Got something to say? Leave a comment below!