MLB The Show's simulation for the 2022 season
Ahead of the real thing, we decided to simulate this season on MLB The Show 22. Before you start complaining in the comments, remember that we simulated the 2021 postseason, and that turned out pretty well. Here are the results from the virtual campaign:
Note: Rosters were based on Opening Day projections. Trades were disabled. Jacob deGrom, Ronald Acuna Jr., Chris Sale, Fernando Tatis Jr., and other injured players were activated off the IL based on their actual timelines.
AL East
Blue Jays: Toronto handles lofty expectations by claiming its first division title since 2015. Vladimir Guerrero Jr. puts together another fantastic campaign, hitting a team-high 41 homers with a .943 OPS.
Yankees: New York finishes with the AL's second-best record. The Bronx Bombers again live up to the name, as Giancarlo Stanton, Aaron Judge, Anthony Rizzo, and Joey Gallo all hit at least 30 homers.
Red Sox: Boston is playoff-bound, but the club doesn't have enough pitching to stay in the fight for the AL East. Rafael Devers has the best season of his career, tying Juan Soto with an MLB-leading 48 homers.
Rays: Youngsters Luis Patino and Shane McClanahan pitch well in their first full campaign in the majors, but Tampa is done in by an inconsistent offense. Wander Franco struggles in his first year after inking a big extension, hitting just 10 homers. However, he still finishes with a .813 OPS and 3.7 WAR.
Orioles: Baltimore surrenders the third-most runs in the majors and finishes with triple-digit losses for the fourth time in five years (the shortened season saved them from going 5-for-5). On the bright side, Ryan Mountcastle posts another solid year, hitting a team-leading 25 homers.
AL Central
White Sox: Chicago doesn't dominate during the regular season as expected, but it still takes care of business easily in a poor AL Central. Six different players hit at least 20 homers, led by Eloy Jimenez's 30.
Twins: Despite an offseason overhaul, Minnesota can't contend for a playoff spot due to mediocre pitching and a subpar campaign from Carlos Correa. The star shortstop hits just 22 home runs.
Guardians: Franmil Reyes has a monster season by hitting 36 homers. The only problem is no other player reaches the 15-homer plateau. Cleveland's offense is pitiful, and Jose Ramirez puts together the worst campaign of his career, amassing just 13 homers and 2.0 WAR.
Royals: Whit Merrifield, Nicky Lopez, and Adalberto Mondesi combine to steal 103 bases - more than 17 teams. However, all that speed doesn't translate to many wins.
Tigers: Detroit's last-place finish is one of the more surprising developments. Star rookie Spencer Torkelson hits a team-high 31 homers, but marquee signing Javier Baez finishes with a .286 OBP.
AL West
Angels: It probably doesn't hurt when Shohei Ohtani is the cover athlete, but Los Angeles is back in the postseason for the first time since 2014. Ohtani, Mike Trout, and Anthony Rendon combine to hit a staggering 108 homers.
Mariners: Seattle misses the playoffs in heartbreaking fashion for the second season in a row, finishing one game back of the Rays. Julio Rodriguez looks like a star, hitting 24 homers in his rookie campaign.
Astros: Houston misses the postseason for the first time since 2016 despite Jose Altuve posting his second-best season in WAR (6.9) of his career.
Rangers: Marcus Semien and Corey Seager have solid debut campaigns, but the offense can't overcome a pitching staff that ranks 26th in ERA.
Athletics: Oakland finishes with its most losses since 1979. The pitching staff ranks last in ERA, and the offense places 26th in runs scored.
NL East
Marlins: Miami claims its first division title in franchise history in the season's biggest shocker. Thanks to an elite pitching staff, the Marlins win the NL East despite a plus-12 run difference.
Mets: Max Scherzer continues to pad his Hall of Fame resume, posting a 2.84 ERA, 1.09 WHIP, and 250 strikeouts across 215 1/3 innings to lead the Mets back into the postseason.
Braves: The World Series hangover is real as Atlanta misses out on the last wild-card spot by two games.
Phillies: Bryce Harper, Kyle Schwarber, and Nick Castellanos combine for 110 homers, but Philadelphia still misses the playoffs for an 11th straight season.
Nationals: It's Juan Soto and just a bunch of guys. Washington finishes with consecutive 97-loss campaigns.
NL Central
Brewers: Milwaukee wins back-to-back division titles for the first time since the early 1980s. Christian Yelich returns to his All-Star form, leading the club with 29 homers and 101 RBIs.
Cardinals: Yadier Molina and Albert Pujols wrap up their incredible careers without reaching the postseason. Pujols hits 13 homers to fall eight short of 700.
Cubs: Chicago gets back above .500, but its offense struggles to score enough runs. Patrick Wisdom is the only player to surpass the 25-homer plateau.
Pirates: Pittsburgh finishes out of the NL Central basement for the first time in four years. Oneil Cruz eventually gets called up and hits 11 homers in 95 games.
Reds: Cincinnati posts the third-worst run differential in the majors after an offseason sell-off. No player hits more than 24 home runs, and no qualified pitcher posts an ERA under 4.00.
NL West
Dodgers: Los Angeles scores more runs than anyone. Mookie Betts wins a batting title. Max Muncy leads the league in RBIs. Walker Buehler wins more games (19) than any other pitcher. Just another year in Chavez Ravine.
Padres: San Diego gets back on track after the 2021 disaster. Tatis returns to hit 20 homers in 92 contests, and Joe Musgrove continues to establish himself as one of the NL's top starters.
D-Backs: Not one player on Arizona's roster hits more than 18 homers, but a balanced lineup and excellent rotation lead to a 35-win turnaround from 2021.
Giants: The magic from last season runs out as San Francisco misses the playoffs. The pitching staff does all it can, though the offense finishes fourth in the division in runs scored.
Rockies: Kris Bryant places third on the club with 23 homers to go with a .838 OPS and 1.8 WAR.
Playoffs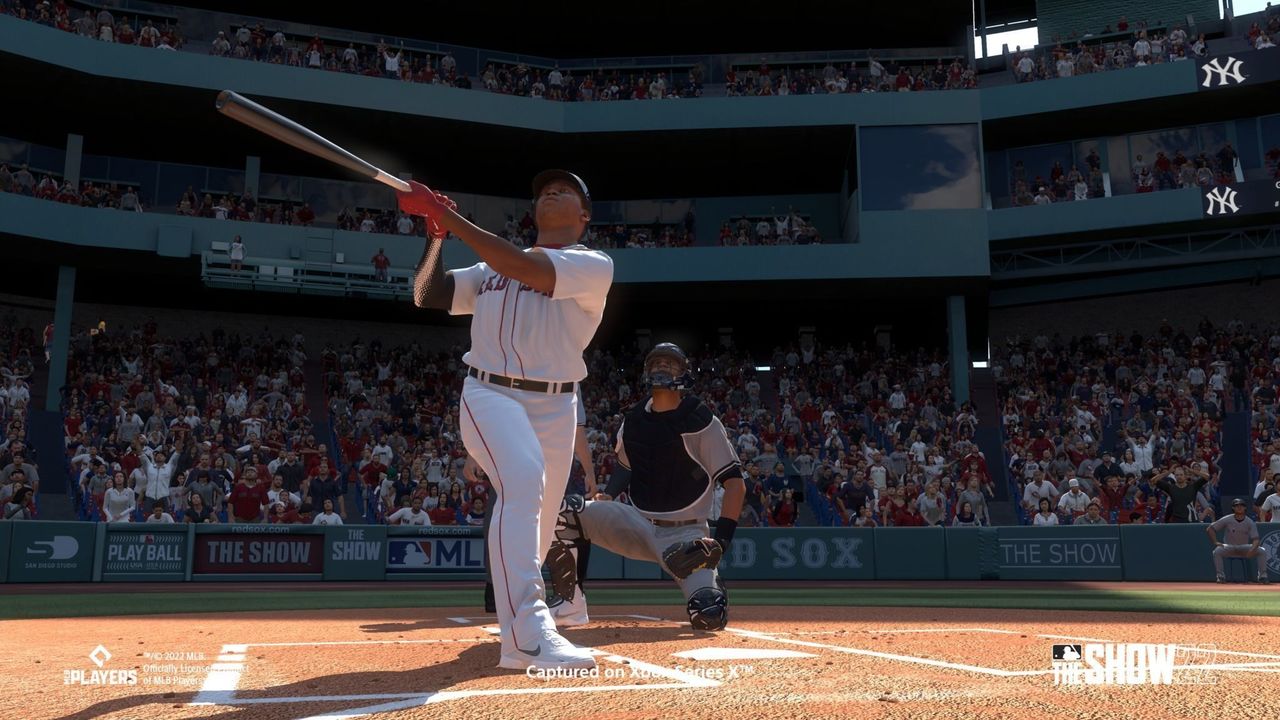 AL wild card
(3) White Sox over (6) Rays
(4) Yankees over (5) Red Sox

NL wild card
(3) Brewers over (6) D-Backs
(5) Mets over (4) Padres
ALDS: (4) Yankees over (1) Blue Jays
ALDS: (3) White Sox over (2) Angels

NLDS: (5) Mets over (1) Dodgers
NLDS: (3) Brewers over (2) Marlins

ALCS: White Sox over Yankees in 6
NLCS: Mets over Brewers in 7

World Series: White Sox over Mets in 7
Chicago wins the World Series for the fourth time in franchise history and first time since 2005. Tim Anderson takes home World Series MVP after hitting .360 with three homers. New York has lost the last three World Series it's played and hasn't won a title since 1986.
Major awards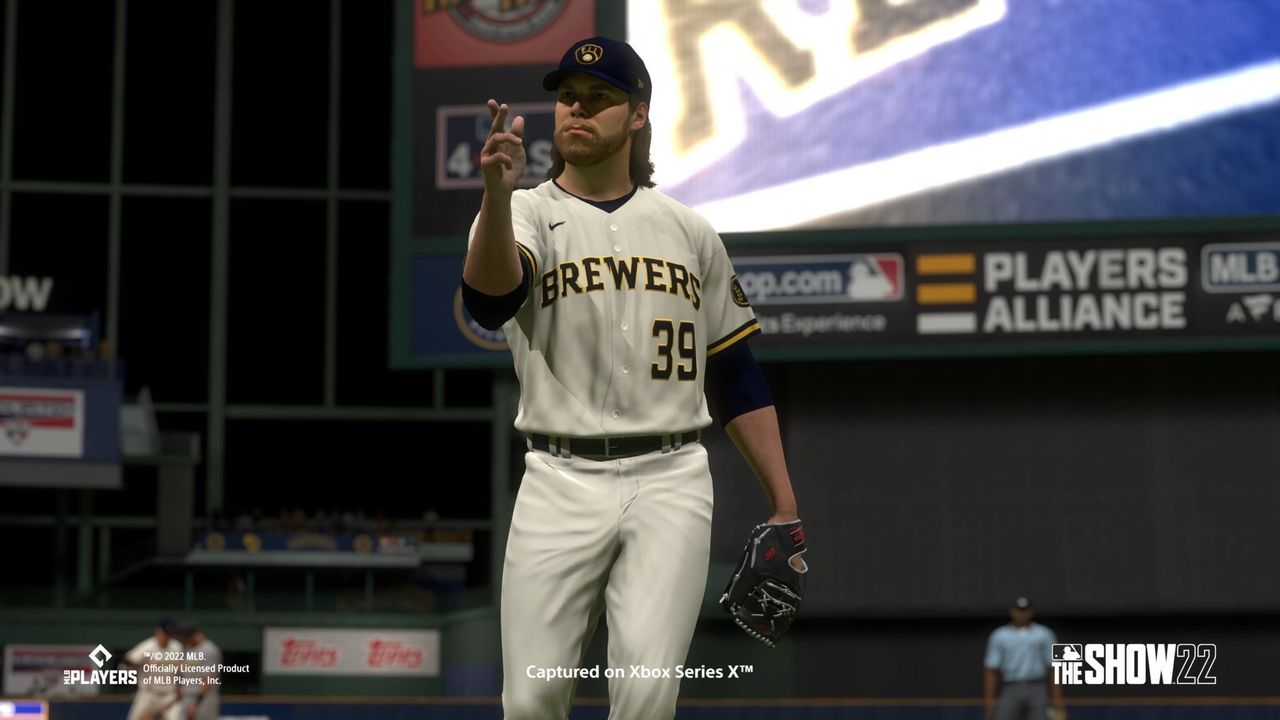 AL MVP: Mike Trout, Angels
NL MVP: Juan Soto, Nationals
AL Cy Young: Gerrit Cole, Yankees
NL Cy Young: Corbin Burnes, Brewers
AL Rookie of the Year: Spencer Torkelson, Tigers
NL Rookie of the Year: Diego Castillo, Pirates