Is the stock market really a better investment than an MLB team?
Photo illustration by theScore
Near the end of his press conference Thursday, in the midst of a contentious labor negotiation with players, MLB commissioner Rob Manfred was asked: Would you say that owning a baseball team is a good investment?
The question got to the heart of the mindset of billionaire owners during this ongoing lockout of the MLB Players Association.
"You know, it's interesting," Manfred said. "We actually hired an investment banker, a really good one, actually, to look at that very issue. If you look at the purchase price of franchises, the cash that is put in during the period of ownership, and then what they've sold for, historically, the return on those investments is below what you'd get in the stock market. Or what you'd expect to get in the stock market - with a lot more risk."
A lesser return than the stock market? A lot more risk?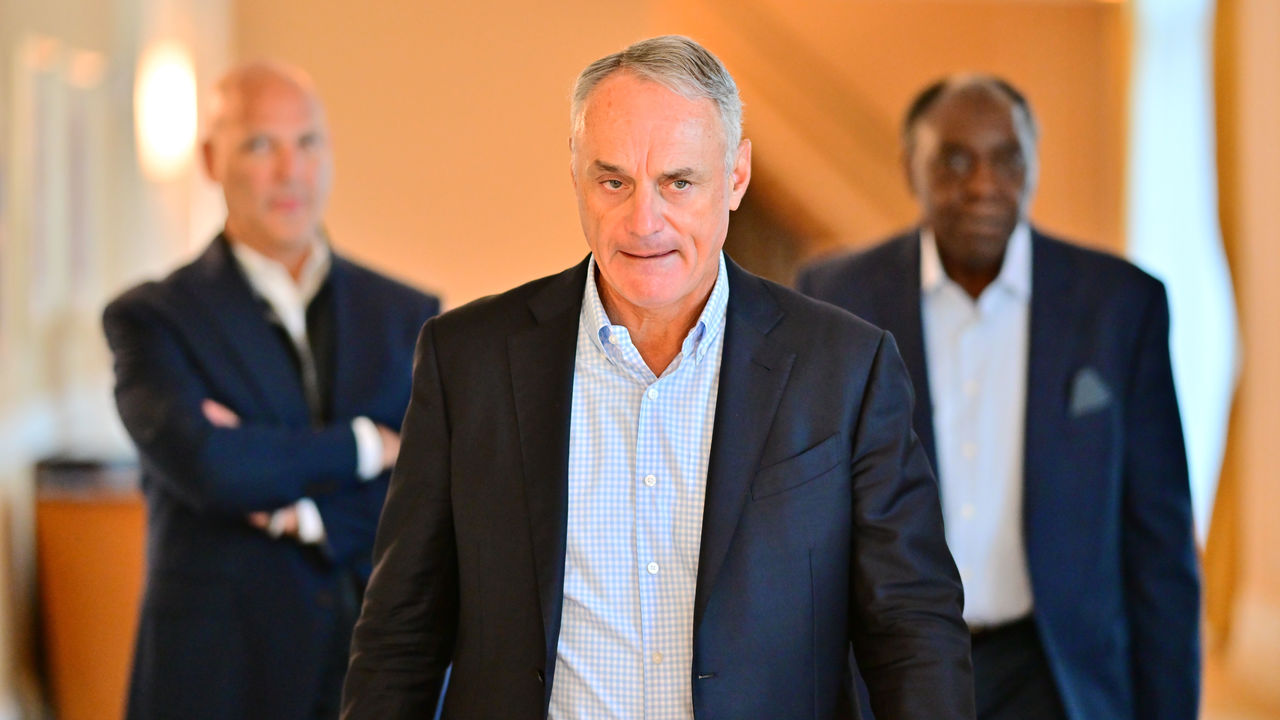 It was a curious statement from baseball's commissioner, as MLB owners and leaders seem shockingly out of touch with their average customer. On the same day that Manfred claimed there were much better and more easily accessible investments than owning MLB clubs, new economic data was released that showed inflation in the U.S. running at its hottest levels since 1982, which is a blow to the fans.
Was Manfred suggesting fans be grateful that 28 owners, and two corporations that own clubs, chose to invest in pro sports teams instead of parking hundreds of millions of dollars in the stock market?
Beyond that, is what Manfred said even correct?
No, not really.
From the start of 2002 through the first trading day of 2022, the S&P 500, a commonly cited stock market index that tracks 500 of the largest companies listed on U.S. stock markets, has increased in value by 309%. It's advanced from 1,172 points on Jan. 4, 2002 to 4,796 through Jan. 3.
In roughly the same period, the average MLB franchise value has increased 566%, from $286 million in 2002 to $1.905 billion in 2021, according to Forbes' team valuation data collected by Statista.
Edge: MLB teams.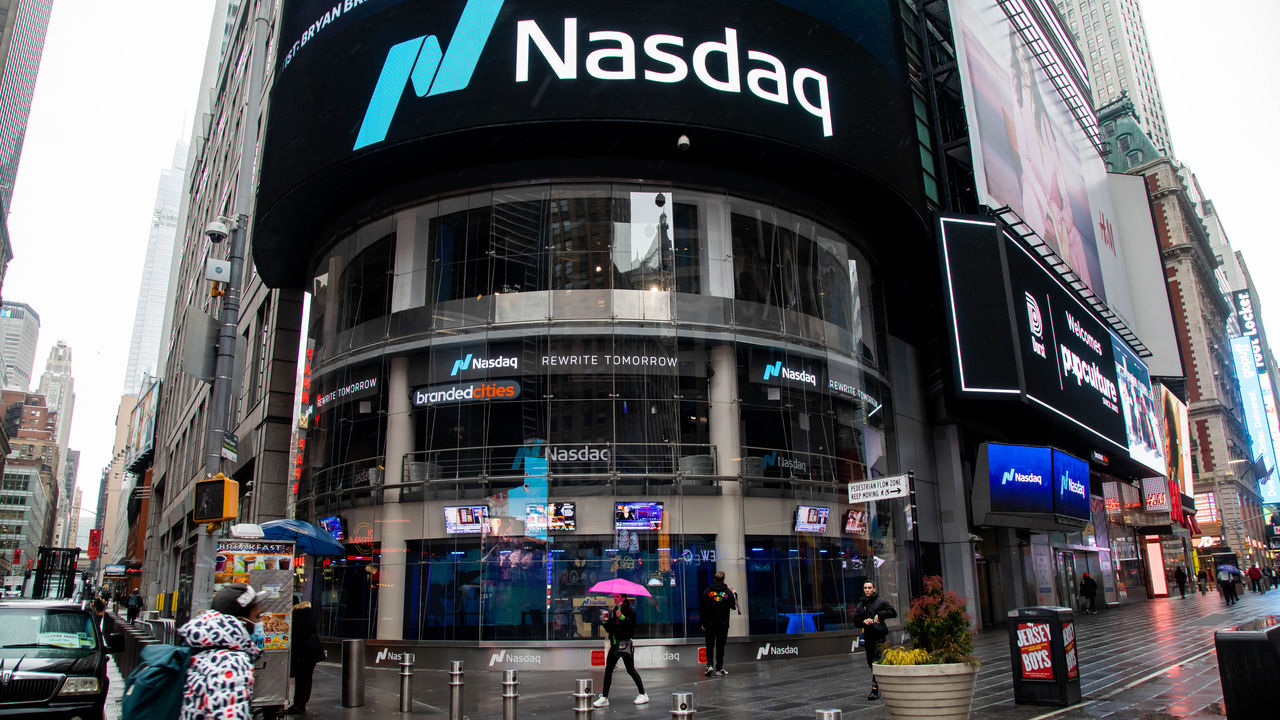 Owning an MLB team has provided better returns in the last 20 years than most market indices such as the Dow Jones (133%) and Russell 2000 (486%).
MLB teams, ounce per ounce, are more valuable than gold, which has increased by 536% in the 20-year period.
To beat the value of owning an MLB team over this period, you'd have to have been a very good stock picker, invested completely in the tech-heavy Nasdaq (700% return), or gotten in early on NFTs or Bitcoin.
Even the lowly Miami Marlins were an incredible investment for Jeffrey Loria, who purchased them in 2002 for $158 million and sold them in 2017 for $1.2 billion, a 659% return. He claimed he made no profit from the sale.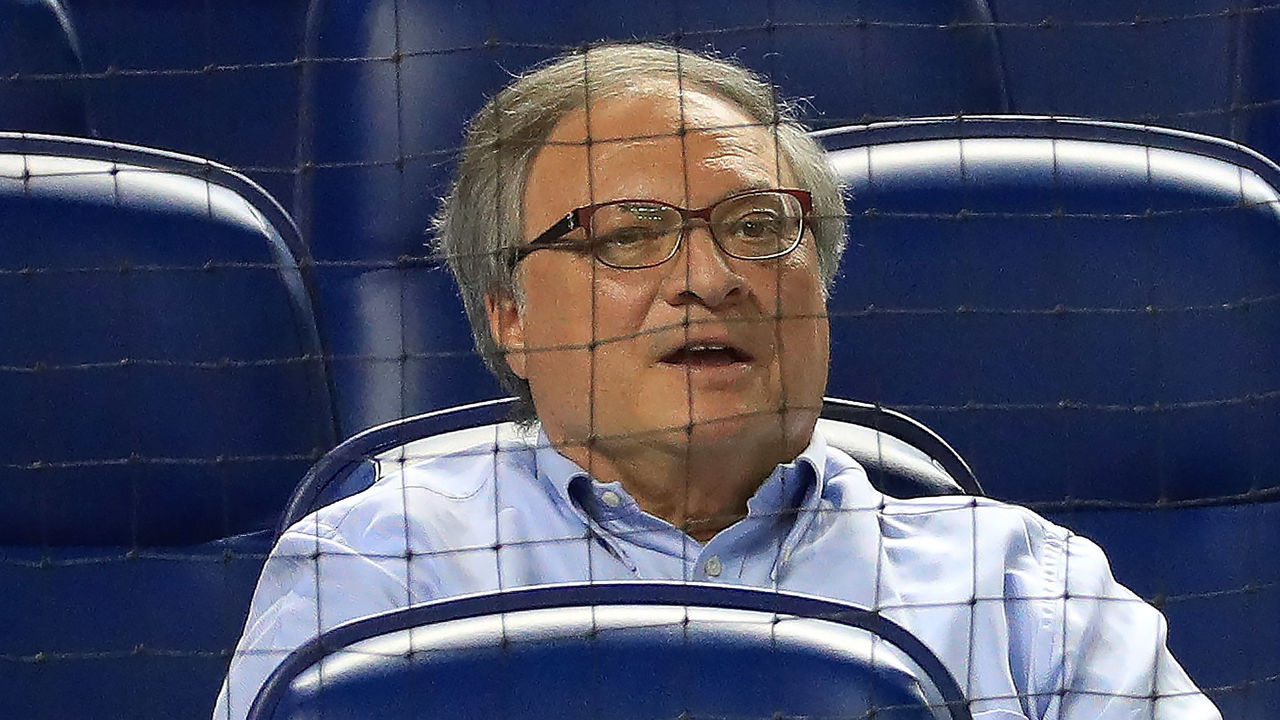 The best modern-era investment is George Steinbrenner's purchase of the New York Yankees for $10 million in 1973.
The club is estimated by Forbes to be worth $5.25 billion today. If the Steinbrenner family sold, that would be a return of 525 times the original investment.
Good luck trying to find a better deal in the stock market over the last half century. The S&P 500 has returned 1,142% in the time since Steinbrenner bought the Yankees. Not bad, but no Yankees-level return.
You would have had to have been an all-time stock picker and holder to beat that return on owning the Yankees by buying, for example, Apple at its IPO price of $22 in 1980. If you held through various stock splits until today, you'd be up 215,000%.
Interestingly, CBS sold the Yankees to Steinbrenner for a loss after it purchased the club for $13.2 million in 1964. The club was previously sold for $2.8 million in 1945, a 371% increase to 1964, which actually did fail to beat the S&P 500 over that span. The S&P increased 470%.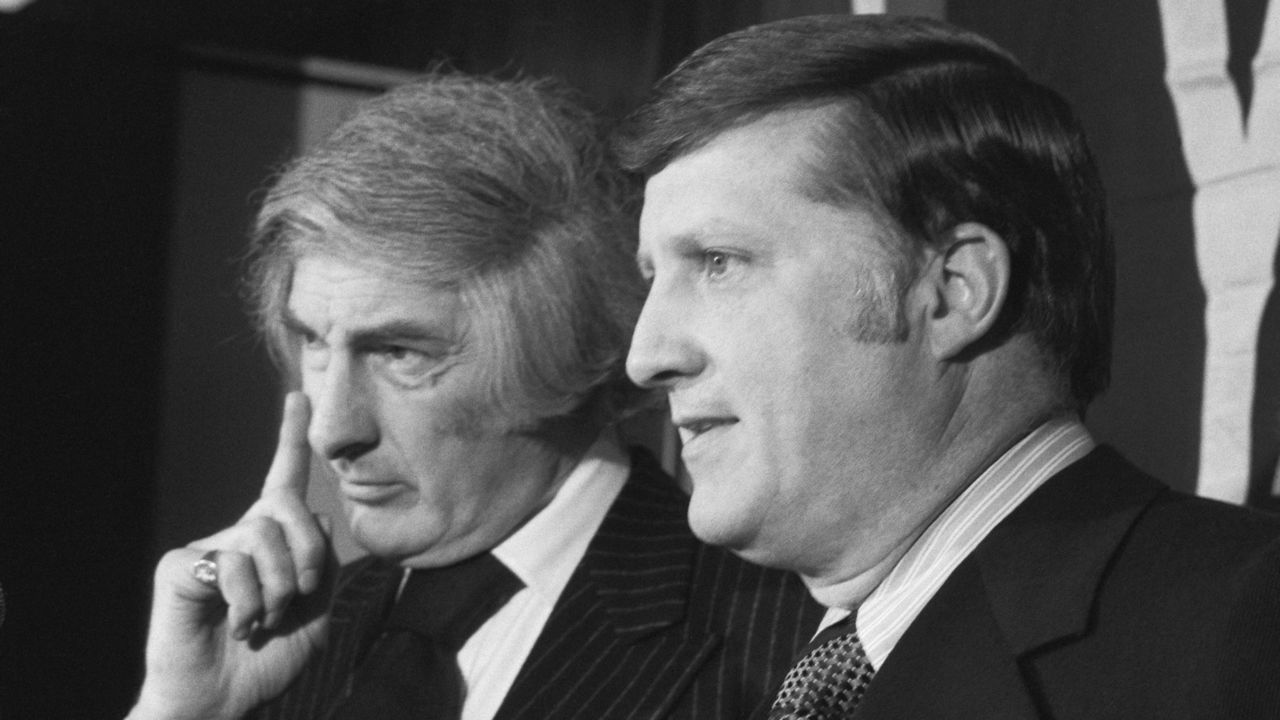 Even if you could beat the return of owning an MLB team, there's far more risk to being invested in the market than being a team owner.
If anything, club ownership has become far less risky in this era of guaranteed media rights ushered in by the New York Islanders and Cablevision in the late 1970s, escalating windfalls from national TV contracts, and revenue sharing that props up smaller-market teams. Conversely, companies fail or struggle regularly, and their stock prices tank.
For instance, General Electric had the top market cap in the stock market in 2002. Its stock price has since cratered. The Yankees are still the Yankees.
In modern times, teams are rarely sold for less than they were purchased. Moreover, MLB has no competition in the professional baseball industry. It's a legal monopoly.
Manfred also made no mention of the public funding of stadiums that so many clubs have enjoyed over the last 20 years.
There are other great advantages to owning an MLB team, too.
Unless a stock pays a healthy dividend, holding it isn't producing much cash for the shareholder, if any.
Conversely, MLB teams collectively generated $11 billion in revenues in 2019. Of course, that doesn't account for how much is eaten by expenses. How many clubs are profitable, and to what degree?
Some clubs don't enjoy the same revenue as large-market teams, but most of those smaller teams cut back by operating with smaller roster payrolls.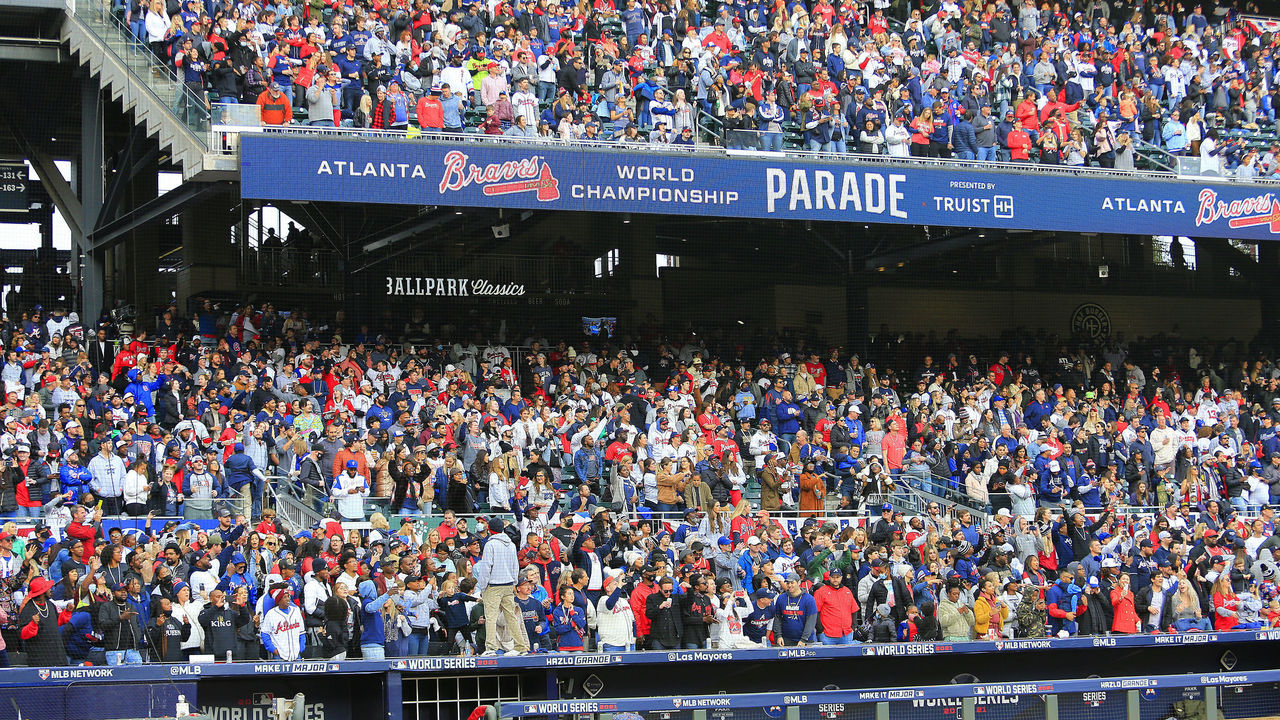 The Atlanta Braves are the only U.S.-based team owned by a publicly traded company, Liberty Media. We can examine their financials.
In their most recent earnings report for the third quarter of 2021, which covered 34 home games, the Braves reported baseball revenues of $234 million, and operating income, or net profit, of $30 million.
That's $6.4 million in revenue per home date and nearly $1 million in profit per home game.
The Braves are in a large market, but not the largest. The Atlanta metropolitan area is the ninth-largest in the U.S. according to 2020 census data. The Braves had the 11th-largest payroll in the sport last season.
Given those total dollars across MLB, it's difficult to believe Manfred's broad claim. None of the privately held clubs open their books to the public to back up this assertion. Franchises don't change hands often, and when they do, it's for much higher prices than what they were purchased for.
Manfred's claims show a stunning disconnect between the owners' reality and that of their customers, who are dealing with rising prices in everything from fuel to food to rent. On the other side of the negotiating table, the majority of players largely do not retire wealthy, despite their salaries, because the average length of a career is getting shorter.
There is one threat looming, perhaps, for ownership: MLB and most other leagues are dealing with uncertainty regarding the future of their regional sports network TV models. But that's not putting franchise values or revenue at stake currently.
What's clear, though, is that it's been very lucrative to be the owner of a professional sports team over the last 20 years. In fact, in terms of franchise values and revenue streams, there's never been a better time. It's better, generally, than owning many other types of assets.
Perhaps the only risk to being an owner is if games stop being played on the field. The clock on that is ticking.
Travis Sawchik is theScore's senior baseball writer.