HOF takeaways: Papi's a deserving choice, but Hall remains incomplete
The Baseball Hall of Fame's Class of 2022 was completed Tuesday when the Baseball Writers' Association of America voted in David Ortiz.
Here are the biggest takeaways from Tuesday's vote:
Voters got it right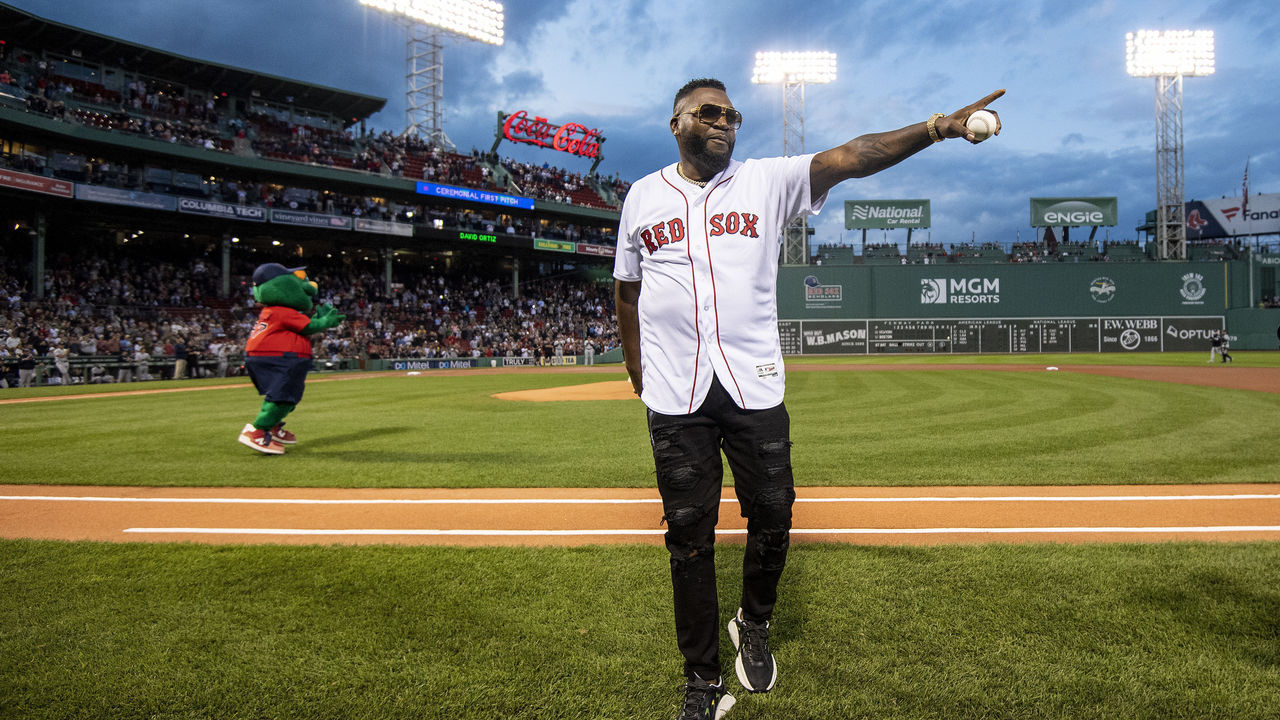 The BBWAA voters are never perfect. The process is good, and it's more transparent than other Halls, but it's far from seamless. And Tuesday's final numbers displayed a deeply divided electorate still entrenched in their extreme beliefs about what constitutes a Hall of Famer.
But for once, the writers got at least one thing right - albeit while narrowly averting disaster.
David Ortiz is heading to Cooperstown, where he's always belonged. Beyond the postseason heroics, the clutch hits, and the magnetic smile that made him a hero in New England and beyond, he stands as arguably the greatest pure designated hitter of all time. His only true peer at the position is Edgar Martinez, whose 2019 election opened the door wide for Big Papi.
That there was even a question about Ortiz being worthy of first-ballot status seems laughable. He was one of his generation's most feared and prodigious sluggers, with the numbers and awards in both the regular season and October to back it up.
That he didn't play defense takes nothing away from the fact that he's one of only four players with at least 500 home runs, 600 doubles, and 4,000 total bases, alongside Barry Bonds, Henry Aaron, and Albert Pujols. Had Ortiz put up those numbers while playing mediocre first base for 90% of his career, he'd have gotten at least 90% of the vote.
Whatever you think of the designated hitter's place in baseball, it's been a position for almost 50 years and should be honored properly. It took the writers a decade to figure this out with Martinez, despite the fact that the Outstanding DH award (which Ortiz won eight times) bears his name. Somehow, the writers managed to push Big Papi in right away and avert another embarrassing shutout. It feels weird to congratulate the voters for simply doing their job, but here we are.
The Hall got what it wanted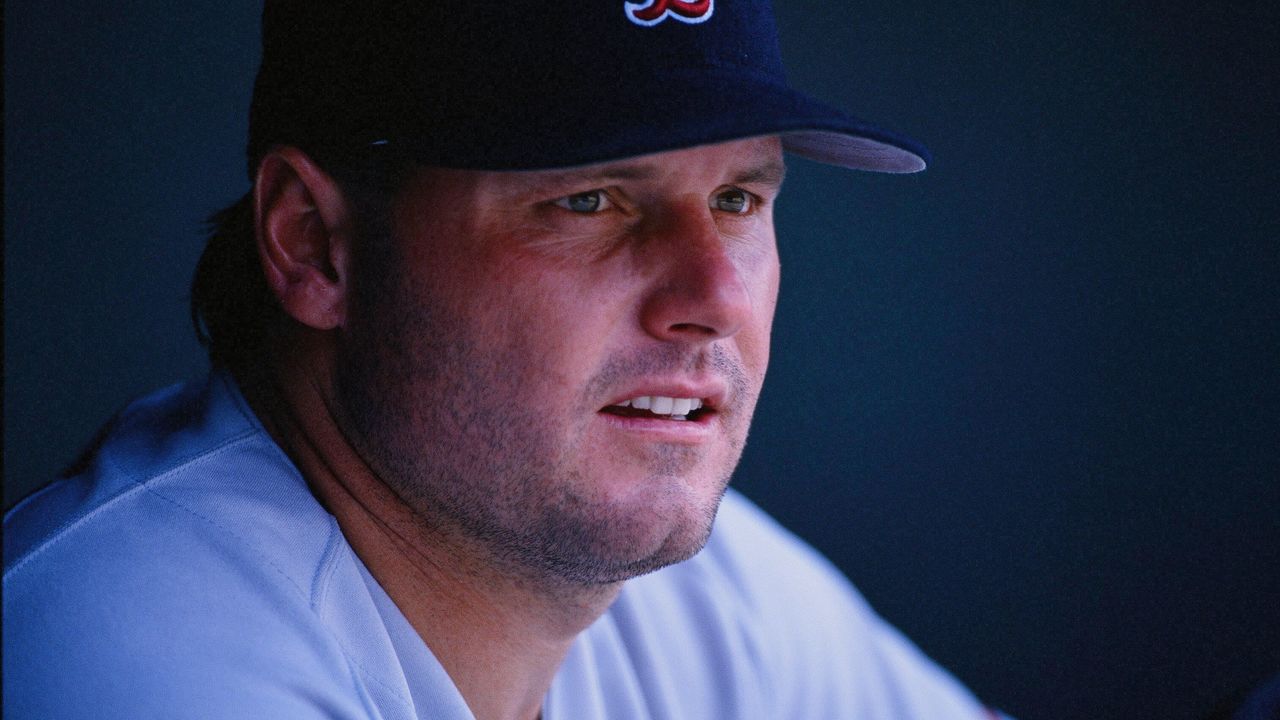 On the other side of the coin, we have Bonds and Roger Clemens, who, as expected, failed to make it in their 10th and final years on the ballot. It's safe to say that when this news broke, some champagne was uncorked in Cooperstown.
Though the Hall of Fame never officially took a stance regarding players who used, or were alleged to have used, performance-enhancing drugs, they took significant - and very transparent - steps to try and keep them out. In 2014, one year after writers pitched a shutout when most of the steroid crew debuted, the Hall shrunk eligibility on the BBWAA ballots from 15 years to 10. Three years later, Joe Morgan's letter to voters effectively stopped the momentum Bonds and Clemens had started to gain.
And thus, on Tuesday, the Hall of Fame finally got what it wanted. Yet the hypocrisy remains mind-boggling.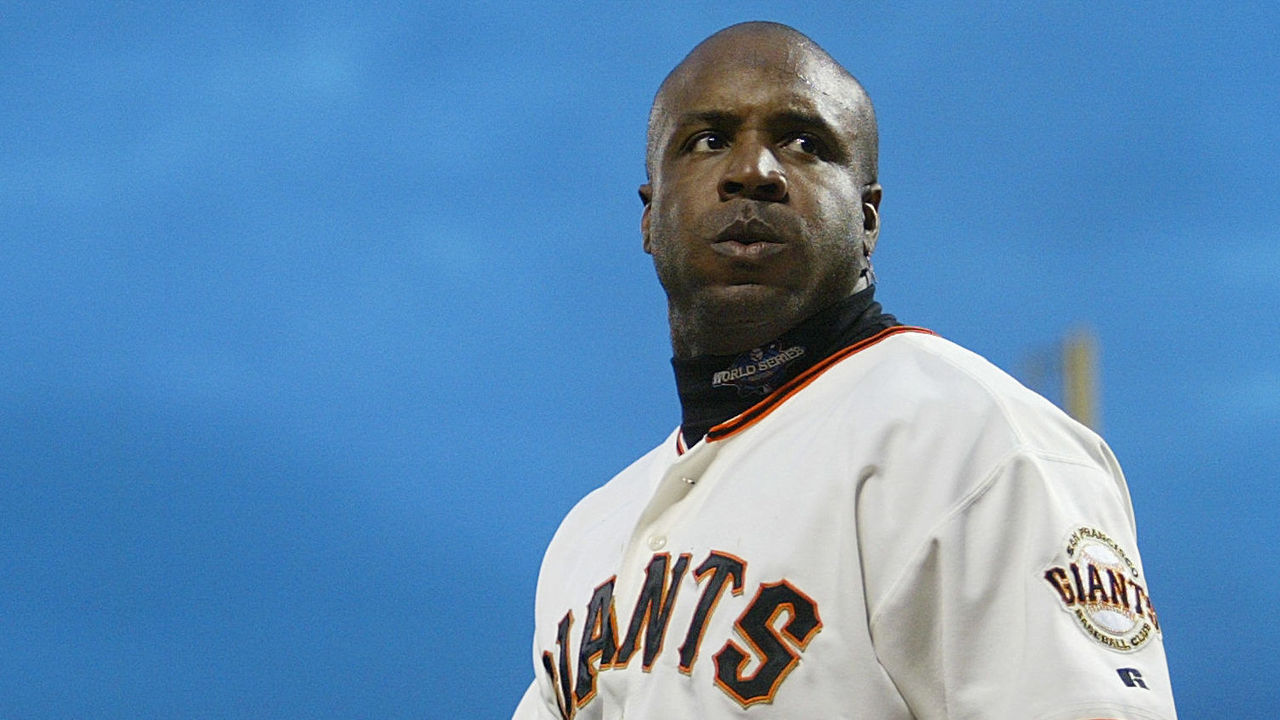 The Hall surely knows that steroid and amphetamine users are already enshrined, dating from the 19th century to Ortiz's positive test in 2003, which has since been discredited by Rob Manfred. It's also fully aware that Bud Selig, the commissioner who willfully looked the other way while the sport was juicing itself into oblivion until it was politically convenient for him to do something, sailed through their doors to immortality.
And it's surely embarrassed about the hundreds of men whose plaques hang in the Hall for their great baseball careers despite their running afoul of the sacred "character clause" as men. The clause that was written by a racist commissioner who spent decades working to keep Black players out of organized baseball. That's some kind of character to lean on for voting guidance. (Here, it should be noted that Bonds and Clemens both have off-field stains that make steroids seem tame.)
For the Hall to publicly take no sides while not so quietly working overtime to sway the electorate on an issue that profoundly affected the sport, and is essential to its story, is disingenuous to the museum's mission statement. And let's not discount how many voters are content to play along and help craft a revisionist history after holding these players up as heroes and giving them awards during the height of their drug days. It's an obvious institutional failure on all fronts, but don't expect the Hall to care. It got what it wanted.
It's not over yet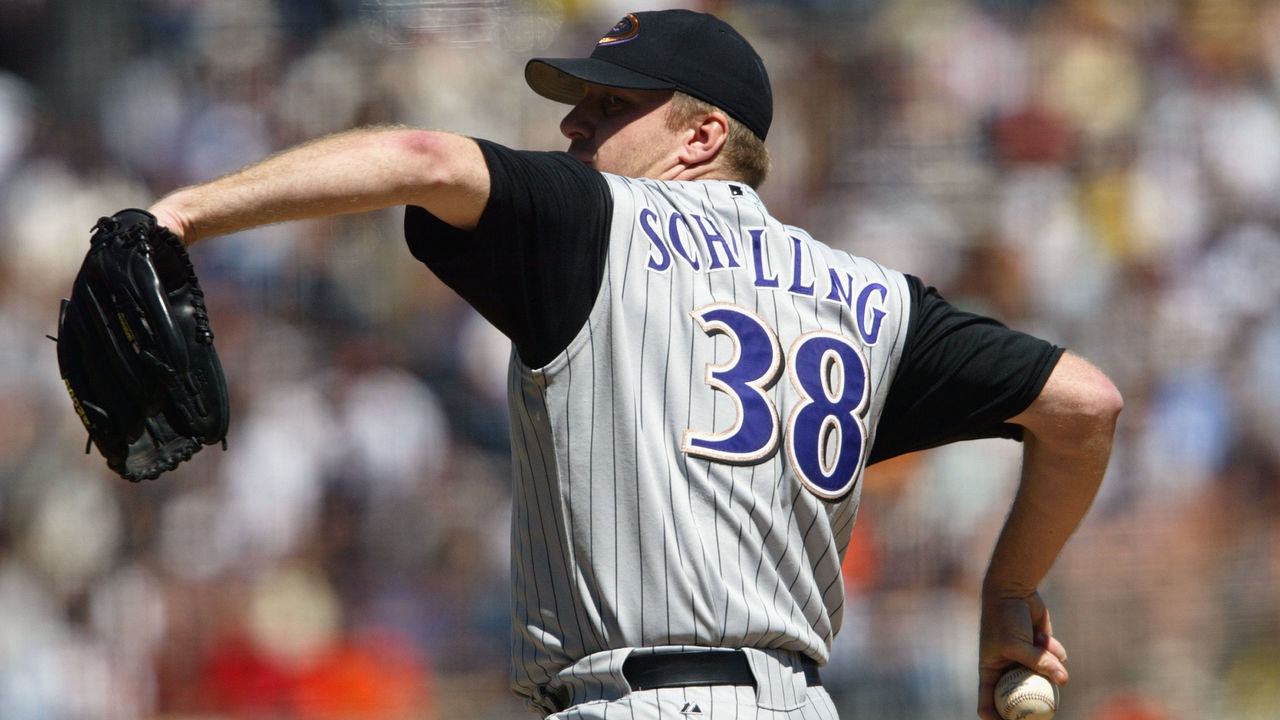 Of course, by pushing them off the ballot after a decade, the Hall simply punted Bonds, Clemens, Sammy Sosa, and Curt Schilling down the road again.
With their eligibilities on this ballot now expired, the controversial foursome will now be the responsibility of the Today's Game Committee, which votes in December. So, yes, they'll all very likely be back up for election less than a year from now.
The 16-person committees are made up of a mix of Hall of Famers, writers, executives, historians, and media members. Historically, they tend to skew traditionalist and vote for overlooked candidates. Nepotism can also often play a huge role if candidates have former teammates or managers on the committee (see: Harold Baines).
Given that their brilliant careers are clouded by alleged steroid use and other disturbing off-field issues too numerous to detail, it feels like they'll remain long shots in this vote. In the meantime, the discourse can continue unabated for another year. At least the Hall will continue to trend on Twitter?
More electoral change needed
Ortiz helped the Hall avert what would've been an embarrassing second consecutive shutout, but that doesn't mean the process shouldn't be fixed. As with last year, the result clearly shows it's time for the Hall to tweak some of its rules.
Voters are now filling up their ballots more than they ever have before. The BBWAA noted that 33.8% of this year's electorate used all 10 spots on their ballot, a 14.5% increase from last year. On average, voters were checking off about seven names per ballot, again a year-over-year increase from 2021. It's clear voters feel there are now more than 10 deserving candidates on these ballots year after year.
The 10-player maximum has been in place for decades without ever being adjusted to account for expansion. Thirty teams and 26-man rosters mean more roster spots than in the 1950s, as well as more chances for players to stick in the majors and have potential Hall of Fame careers. The BBWAA's 2015 proposal of a 12-player max was rejected by the Hall, perhaps over fears of the steroid crew. Now that they're gone, there's no excuse to not look at changing the Rule of 10.
Other notable takeaways
Alex Rodriguez, who served a 162-game suspension for PED use, debuted at 34.3%. That's similar to where Bonds and Clemens started, and higher than fellow 500-homer club member and PED user Manny Ramirez, who's not going anywhere. Is there a small glimmer of hope for A-Rod?
Schilling's drop from the doorstep last year to under 60% was both fascinating and not at all stunning. Although both the BBWAA and Hall refused to remove him from the ballot as he requested last year, writers clearly paid attention. Ditto for Omar Vizquel, who lost 103 votes in the wake of allegations of domestic violence and sexual harassment against him.
Scott Rolen can start writing his speech. One of the greatest third basemen of all time, Rolen finally jumped above the 60% mark, and there should be no turning back for him. With the ballot clearing up in 2023, expect him to headline next year's ceremonies.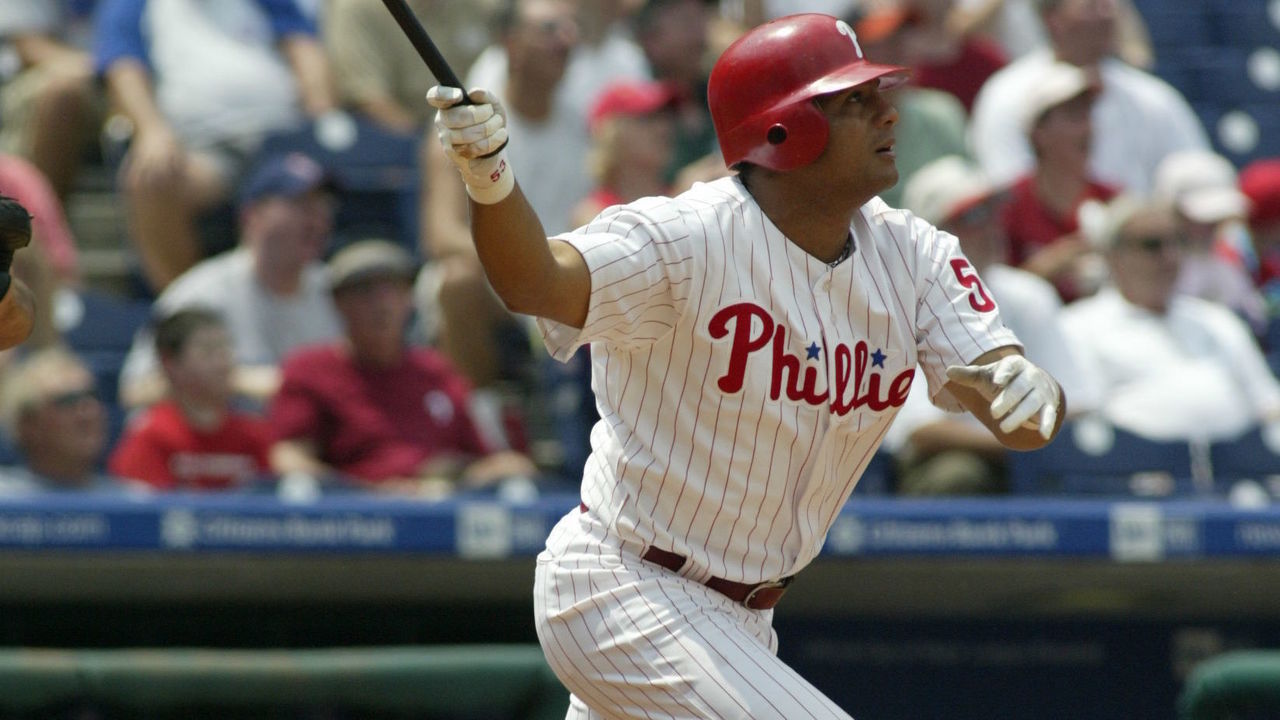 Gary Sheffield and Bobby Abreu continue to stagnate, but they shouldn't fret too much. Next year's clear ballot should allow their brilliant careers to get a few more eyes and some extra checkmarks.
Philadelphia Phillies icon Jimmy Rollins had a good first showing, coming in at just under 10%. It's refreshing to see him get another chance, as his case may have been the most fascinating of the newcomers. If nothing else, he didn't deserve to go one-and-done.
A pity that All-Star closers Joe Nathan and Jonathan Papelbon missed the cut in their first (and only) tries. It's not surprising because relievers are very hard to judge, but it seems wrong to boot them ahead of the ballot clearing up in 2023.
Comments
✕
HOF takeaways: Papi's a deserving choice, but Hall remains incomplete
  Got something to say? Leave a comment below!