Looking ahead to the 2023 Baseball Hall of Fame ballot
It's been less than 24 hours since the National Baseball Hall of Fame announced its Class of 2022, but that doesn't mean it's too early to look ahead. Next January features a weak crop of first-timers overall, though there's one very notable - and controversial - exception.
Let's forecast what the 2023 Hall of Fame ballot might look like, and who could be enshrined.
The newcomers
Beltran brings good case, fresh controversy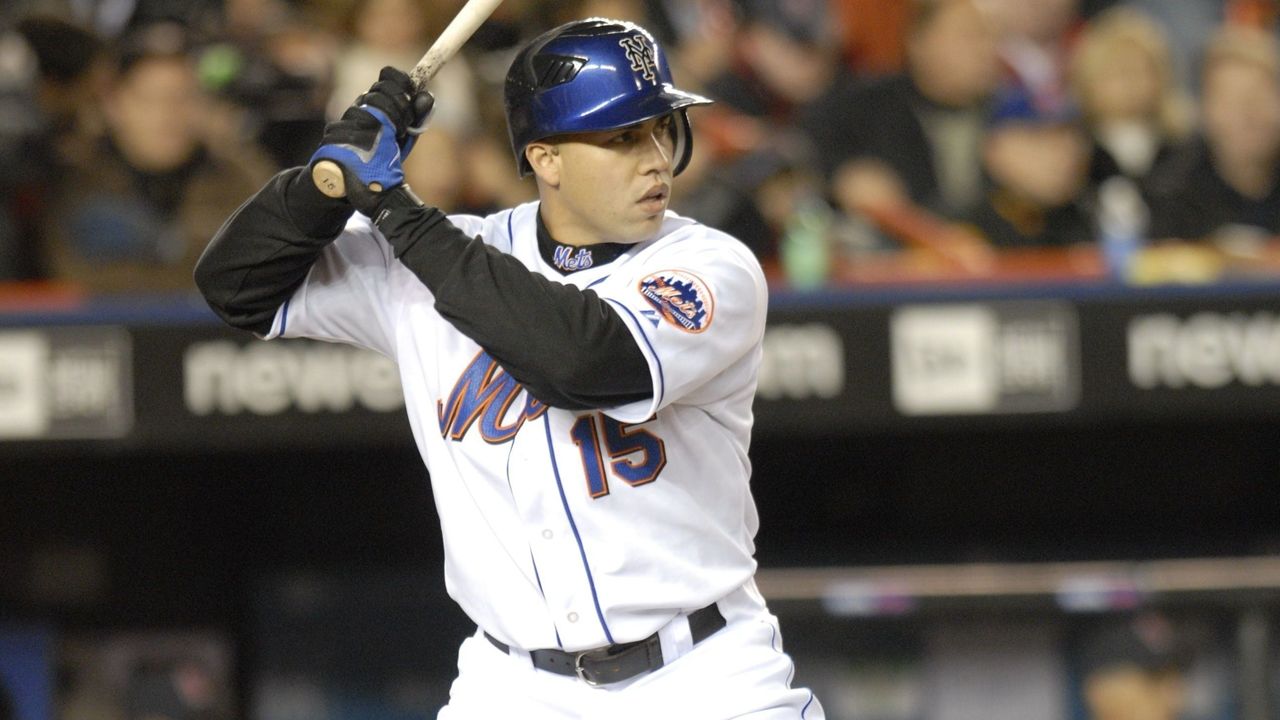 | Player | Pos. | Years in MLB | JAWS | WAR |
| --- | --- | --- | --- | --- |
| Carlos Beltran | CF | 20 | 57.3 | 70.1 |
Beltran, the biggest name joining the ballot next year, will bring a very different kind of controversy to the Hall of Fame proceedings.
A quiet superstar, Beltran never led his league in any major category but was excellent at just about everything. The nine-time All-Star and three-time Gold Glove winner was one of the best switch-hitters of his time, an excellent defensive center fielder, and dominant in the playoffs. He's just below the average Hall of Fame center fielder in both JAWS and WAR, and if circumstances were normal might need only two-to-three years to climb to Cooperstown.
But for many modern fans, his career has been overshadowed by his starring role in the Houston Astros' sign-stealing scandal. Beltran was the only player explicitly named in the commissioner's report, and as a result, lost his job as manager of the New York Mets before spring training began. Many voters could elect to withhold their support as further punishment, at least in Year 1. Beltran's candidacy will only serve to muddy the discourse in 2023.
Can K-Rod crack reliever wall?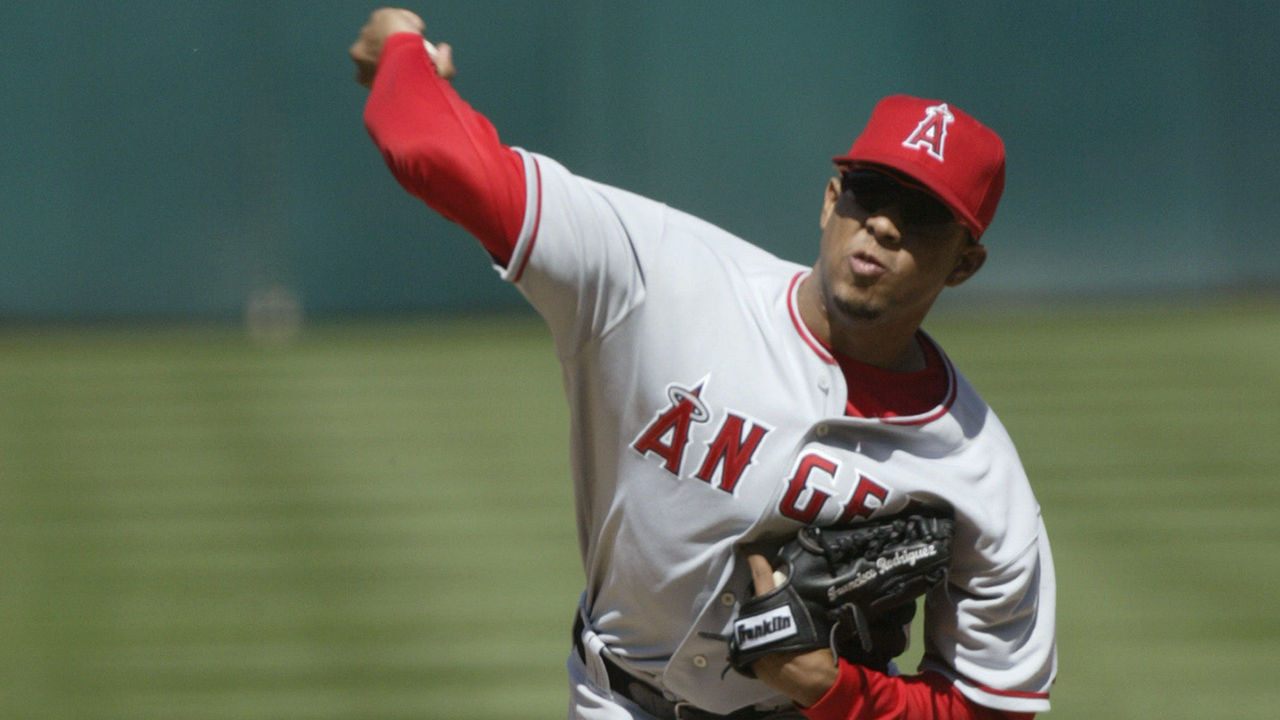 | Player | Pos. | Years in MLB | JAWS | R-JAWS | WAR |
| --- | --- | --- | --- | --- | --- |
| Francisco Rodriguez | RP | 16 | 20.9 | 21.1 | 24.1 |
Rodriguez is the next great closer to try and crack the very high bar for relievers in Cooperstown. "K-Rod" ranks fourth all time in saves, is the only pitcher to earn more than 60 saves in a season, and lived up to his nickname by tallying more strikeouts than any other reliever this century.
But like all relievers, Rodriguez faces an uphill battle. As Joe Nathan and Jonathan Papelbon can now tell you, defining a Hall of Fame reliever is exceedingly difficult. Why did Nathan and Papelbon get booted without so much as a shrug from voters despite dominating careers, but Billy Wagner continues to sail toward Cooperstown? It's a fair question to ask. K-Rod will benefit from the very thin crop of fellow first-timers, which could, if nothing else, net him enough votes to stay above 5%. Rodriguez will need time for his case to be evaluated properly, and he's the rare reliever who may get it.
Other notable first-timers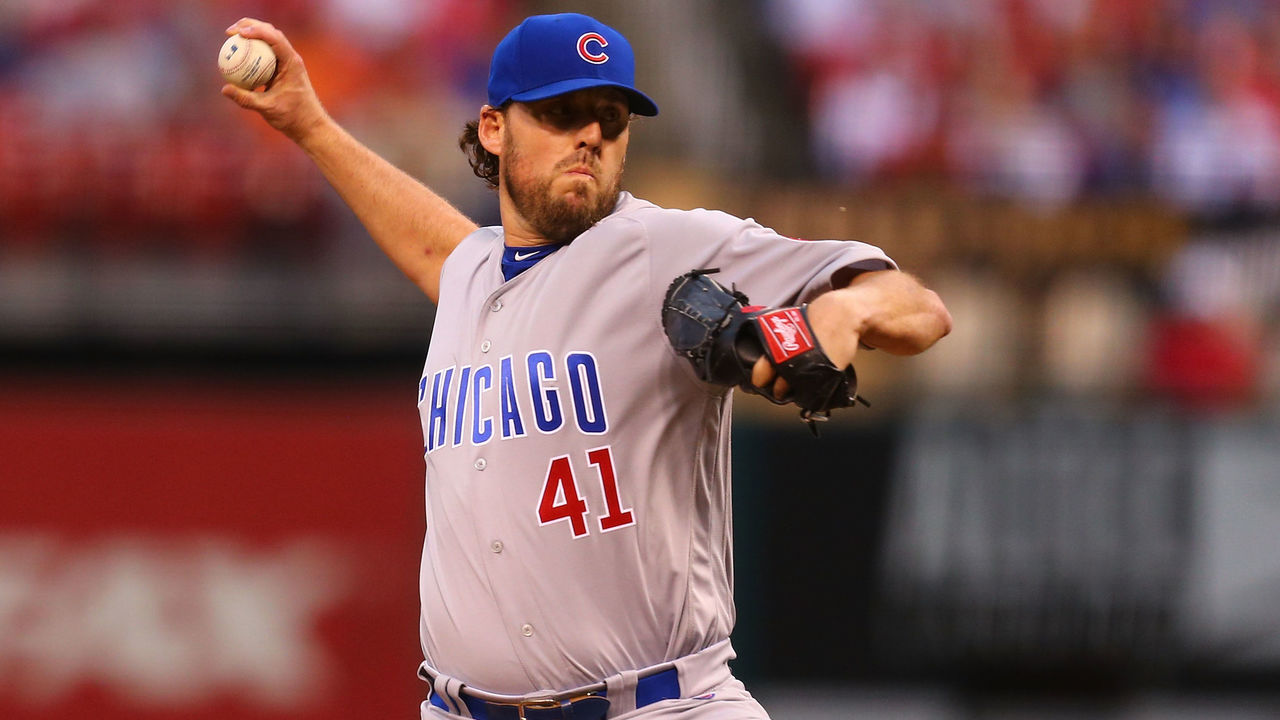 | Player | Pos. | Years in MLB | JAWS | WAR |
| --- | --- | --- | --- | --- |
| Jacoby Ellsbury | CF | 11 | 29.6 | 31.2 |
| John Lackey | SP | 15 | 33.2 | 37.3 |
| Jered Weaver | SP | 12 | 32.9 | 34.6 |
The names above stand out as the best of the weaker rest.
Ellsbury won two championships with the Red Sox, led the AL in steals three times, and was the AL MVP runner-up in 2011 before injuries wrecked his career in New York. Lackey won rings with the Angels, Red Sox, and Cubs, started and won Game 7 of the 2002 World Series as a rookie, and is one of only 20 pitchers to earn a win against all 30 clubs. Weaver was a staple of the Halos' rotation for over a decade, earning three All-Star berths and throwing a no-hitter.
All three should safely assume they'll be listed on next year's ballot, though with zero chance of induction, they realistically belong in the next category.
One and done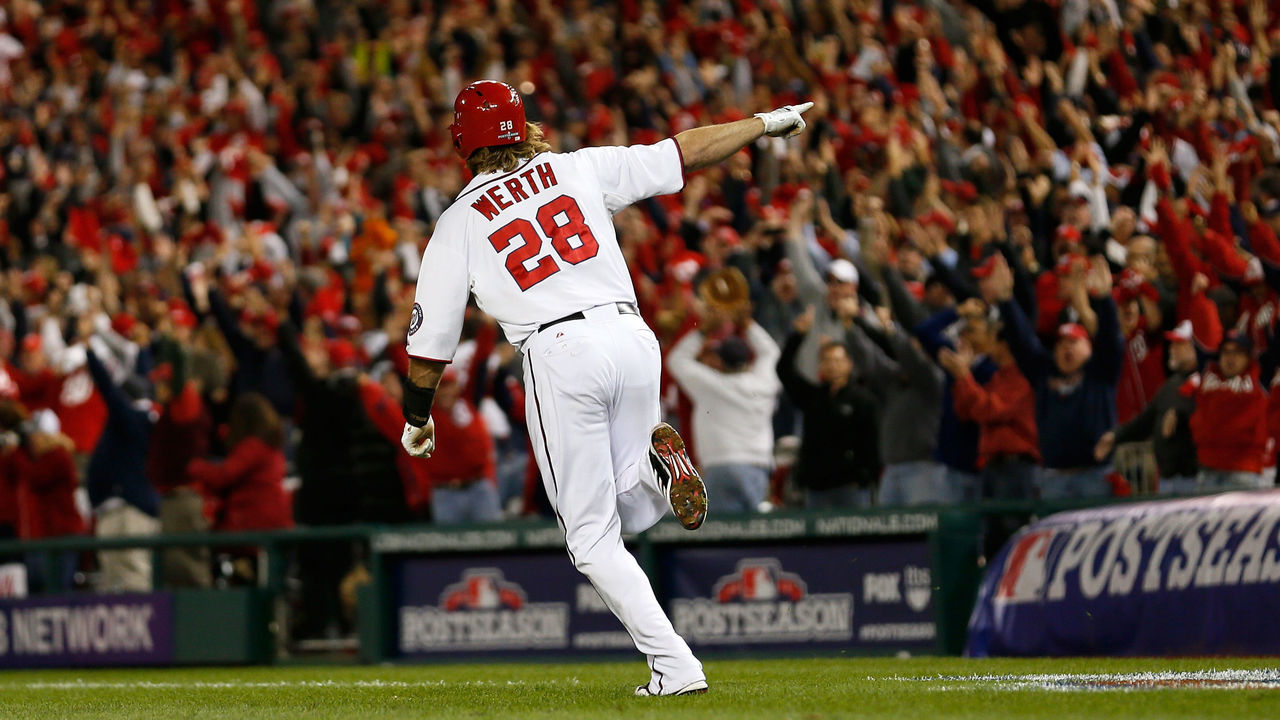 Position Players: Erick Aybar, Stephen Drew, Ellsbury, Andre Ethier, J.J. Hardy, Aaron Hill, Adam Lind, Mike Napoli, Jhonny Peralta, Carlos Ruiz, Jayson Werth
Pitchers: Bronson Arroyo, Joaquin Benoit, Joe Blanton, Jonathan Broxton, Matt Cain, R.A. Dickey, Jason Grilli, Ubaldo Jimenez, Lackey, Glen Perkins, Chad Qualls, Huston Street, Weaver
These players logged the required 10 years of major-league service time and are therefore eligible, but not guaranteed, to appear on next year's ballot.
They're unlikely to receive a single vote, let alone reach 5%. However, that shouldn't be viewed as an insult to their excellent careers, which include multiple All-Star appearances, championships, and other awards. Simply making the ballot is a prestigious honor.
Returning candidates
On the doorstep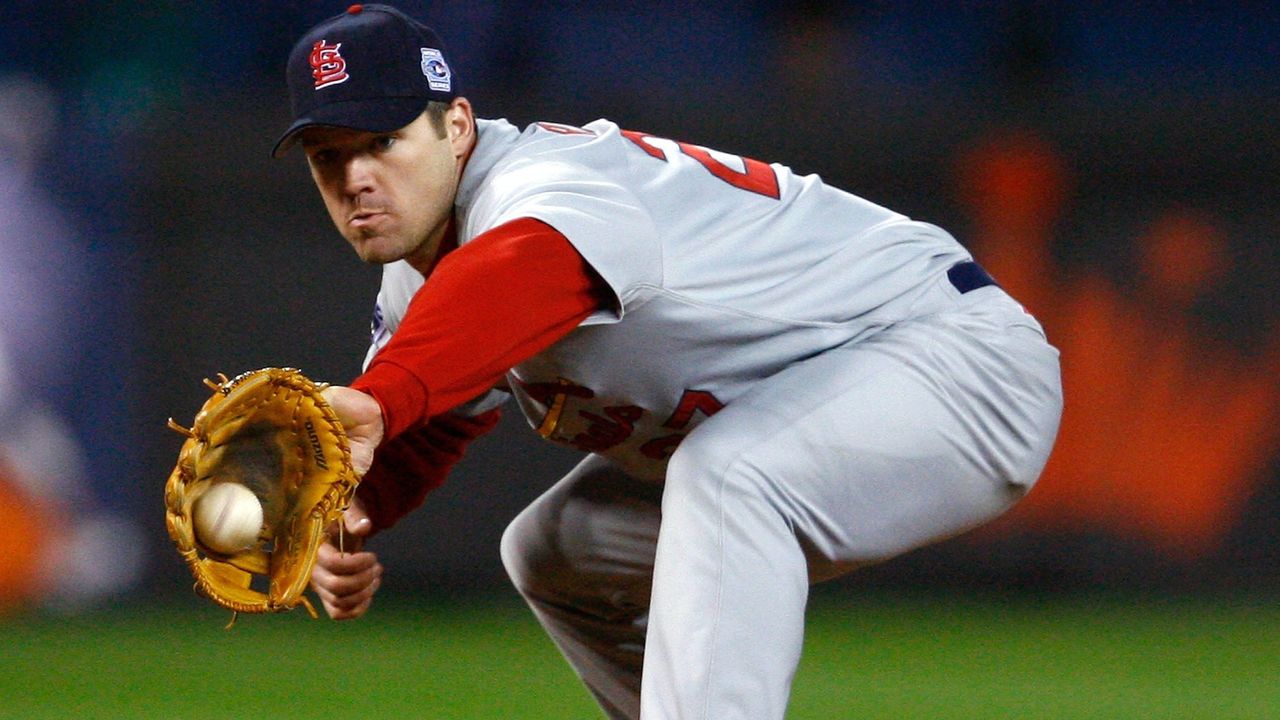 | Player | Pos. | Year on ballot | 2021 Total (+/-) |
| --- | --- | --- | --- |
| Scott Rolen | 3B | 6th | 63.2% (+19.4%) |
Rolen didn't make the biggest jump of the day by percentage points, but he still emerged as the biggest winner not named David Ortiz. The eight-time Gold Glove third baseman continued his remarkable rise toward Cooperstown by crossing the 60% mark, which usually precedes induction. Next January's weak class means Rolen should have no problem picking up the votes he needs to reach 75% and deservingly headline the Class of 2023.
Getting a bump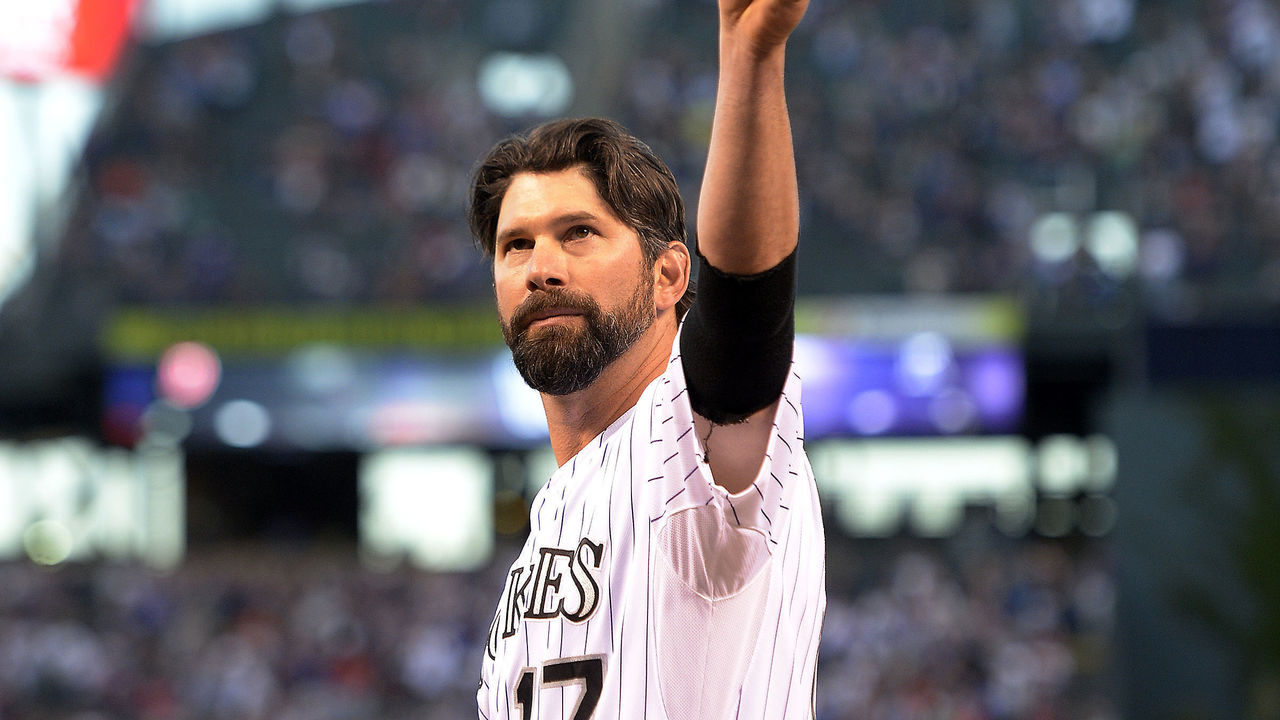 | Player | Pos. | Year on ballot | 2021 Total (+/-) |
| --- | --- | --- | --- |
| Todd Helton | 1B | 5th | 52.0% (+15.8%) |
| Billy Wagner | RP | 8th | 51.0% (+9.9%) |
| Andruw Jones | CF | 6th | 41.1% (+21.2%) |
Another magic mark for candidates to cross is 50%, and Helton and Wagner are finally there. Both are lined up to pick up even more support from voters with newly opened spots on their ballots, and they will benefit from the chance to be re-evaluated. Helton may not only surpass 60% in 2023, he also has an outside shot at joining Rolen on stage if the ballot breaks his way. Wagner's ticking eligibility clock could sway voters and set him up for a 2024 phone call.
Voters are also finally paying attention to defense, as evidenced by Jones getting the biggest bump on this ballot. He's not going to be in next year's class, but momentum is clearly on his side with four years to go. In 2023, Jones' goal should be to get above 50%.
Stuck in the mud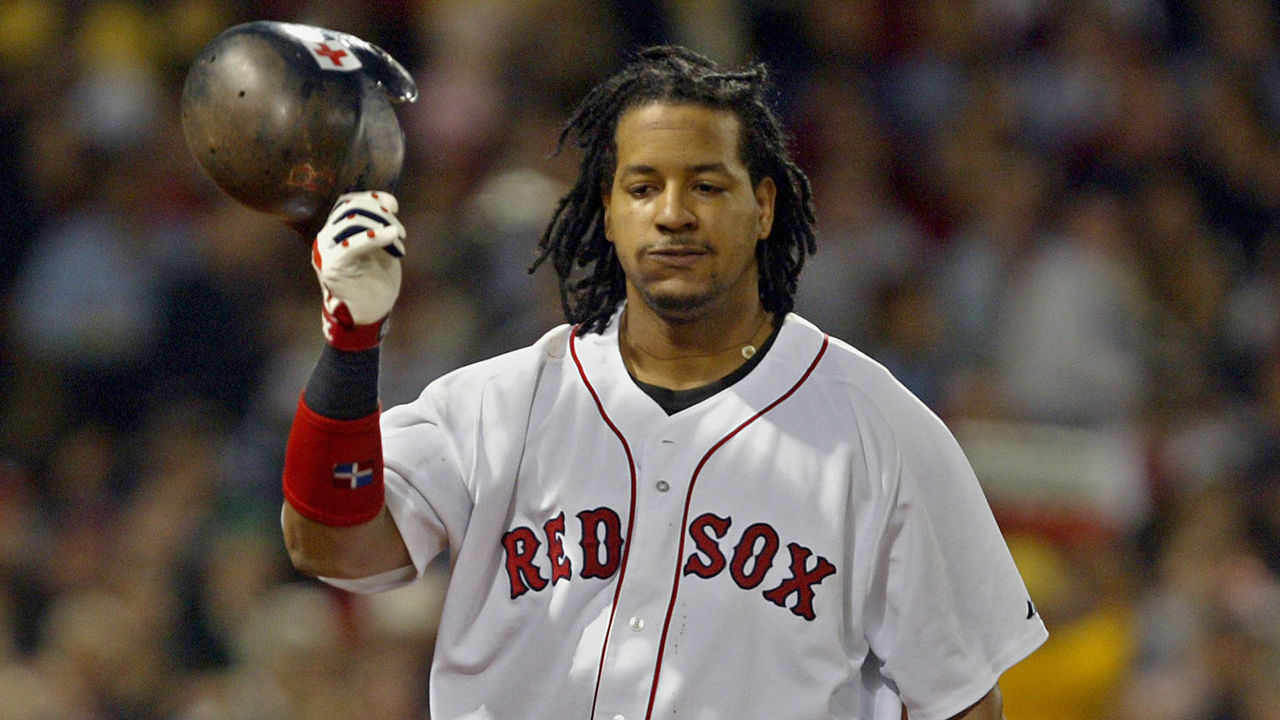 | Player | Pos. | Year on ballot | 2021 Total (+/-) |
| --- | --- | --- | --- |
| Manny Ramirez | LF | 7th | 28.9% (+2.4%) |
| Jeff Kent | 2B | 10th | 32.7% (+0.9%) |
| Gary Sheffield | RF | 9th | 40.6% (No Change) |
Sheffield getting stuck at 40.6% was perhaps last night's biggest surprise. It felt like he was gaining momentum toward a potential Larry Walker-esque jump, but this result dealt his hopes a huge blow. Can he take the leap next year?
Ramirez, who tested positive for PEDs twice near the end of his career, continues to hover below 30% with only marginal gains. Kent heads into his final year on the ballot in a similar state of purgatory, and whatever final-year bump he will get next January likely won't be significant at all.
The A-Rod conundrum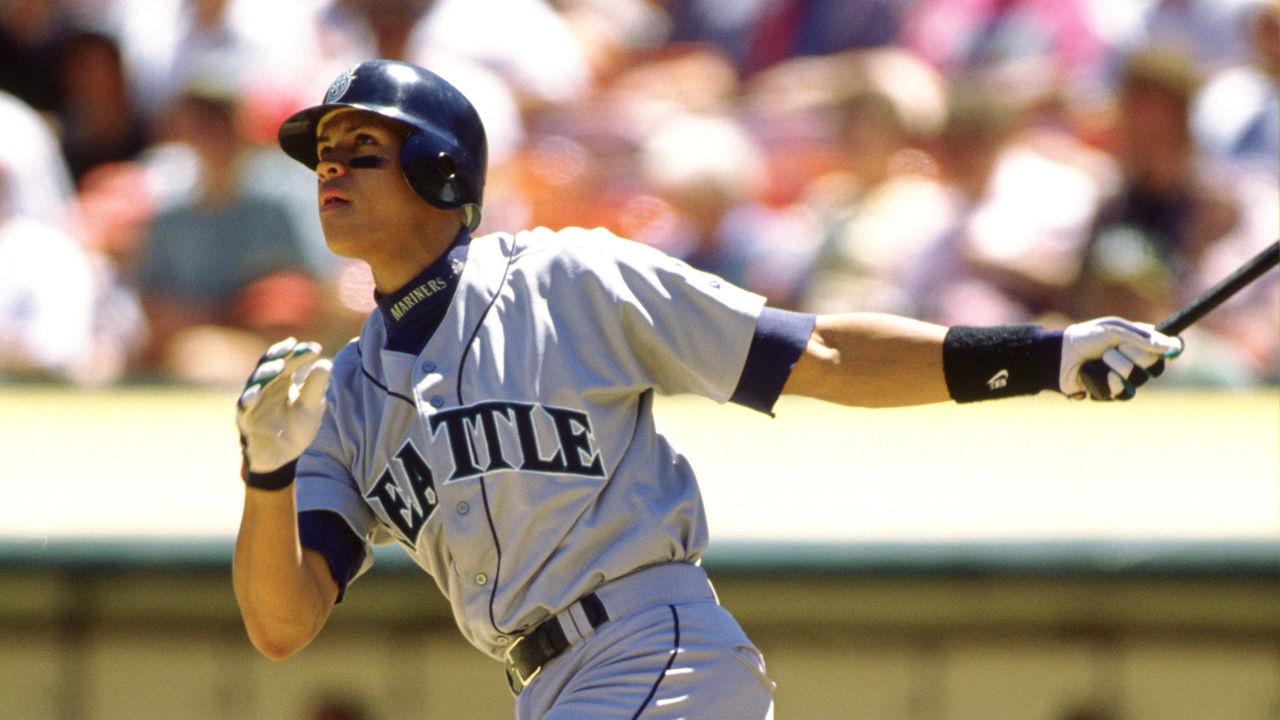 | Player | Pos. | Year on ballot | 2021 Total (+/-) |
| --- | --- | --- | --- |
| Alex Rodriguez | SS/3B | 2nd | 34.3% (-) |
No one expected Rodriguez to get elected this year. However, his debuting at above 30% is a fascinating turn of events, and he should be pleased with this result. Roger Clemens and Barry Bonds debuted at 37.6% and 36.2% respectively; while they ultimately didn't make it, their climbs above 65% can at least give Rodriguez - whose PED case is unlike any other candidate before him - a glimmer of hope.
Make no mistake, A-Rod has a long climb ahead of him. The odds are currently against him, but the voting bloc is getting younger and more forgiving, which could tilt things in his favor eventually. Nine years is a long time.
Trying again
| Player | Pos. | Year on ballot | 2021 Total (+/-) |
| --- | --- | --- | --- |
| Jimmy Rollins | SS | 1st | 9.4% (-) |
| Bobby Abreu | RF | 4th | 8.6% (-1.1%) |
| Andy Pettitte | SP | 5th | 10.7% (-21.9%) |
| Torii Hunter | CF | 3rd | 5.3% (-44.2%) |
| Mark Buehrle | SP | 3rd | 5.8% (-47.2%) |
| Omar Vizquel | SS | 6th | 23.9% (-51.3%) |
Vizquel took the biggest tumble and saw his hopes evaporate after losing over 100 votes following allegations of domestic violence and sexual harassment against him over the past year. Of the rest of this group, Rollins and Abreu may be the likeliest candidates to gain support from voters who now have the space. Their interesting but flawed candidacies are worthy of a closer look, and they should get one, although Abreu's small drop is cause for concern.
Comments
✕
Looking ahead to the 2023 Baseball Hall of Fame ballot
  Got something to say? Leave a comment below!