2022 Baseball HOF: Big Papi, A-Rod add more polarizing cases to ballot
With the Baseball Hall of Fame's Class of 2022 announcement approaching, it's time to run down this year's candidates. Our final installment looks at the two most well-known, talented, and polarizing figures making their ballot debuts.
David Ortiz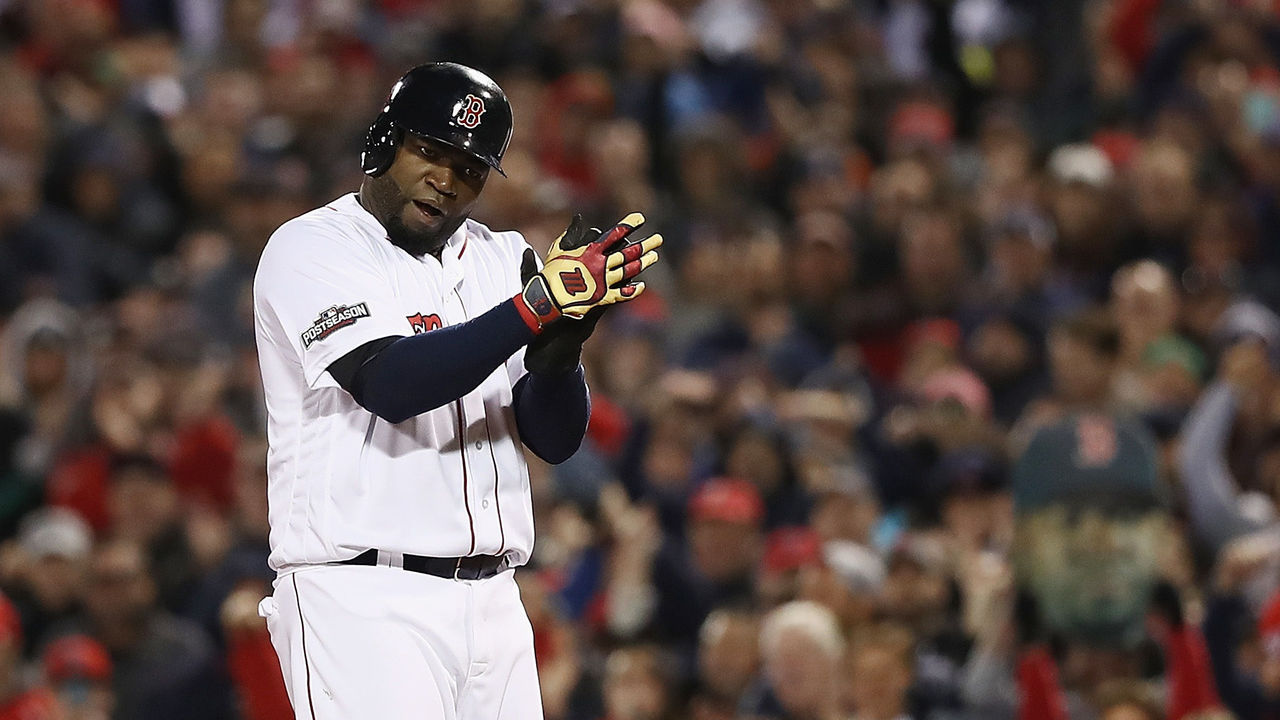 Position: DH
Teams: Twins, Red Sox
JAWS: 45.3 (29th at 1B)
WAR: 55.3 (26th)
| GP | BA | OPS | H | HR | RBI |
| --- | --- | --- | --- | --- | --- |
| 2408 | .286 | .931 | 2472 | 541 | 1768 |
The legend of Big Papi is bigger than the man himself. Almost overnight, Ortiz blossomed into one of the most iconic baseball stars of his generation and a civic treasure in Boston. Will he be a first-ballot Hall of Famer?
A native of Santo Domingo, Dominican Republic, Ortiz (then known as David Arias) was originally signed by the Seattle Mariners in 1992. It took time for him to find stardom. The Mariners traded Ortiz to Minnesota - as a player to be named later - the year before he reached the majors, and the Twins could never find enough time for him at DH or first base. It was only after Minnesota non-tendered him and the Red Sox acquired him that he took off.
Ortiz hit 483 of his 541 homers in Boston, topping 40 in a season three times. He also led the league with 54 home runs in 2006. Additionally, Ortiz had 10 seasons with 100-plus RBIs, five 40-double campaigns, and he was a five-time league leader in extra-base hits. Though he never won an MVP, Ortiz did earn 10 All-Star berths, seven Silver Sluggers, and a record eight Edgar Martinez Outstanding Designated Hitter Awards. He's one of four hitters with at least 500 homers, 600 doubles, and 4,000 total bases; the others are Barry Bonds, Hank Aaron, and Albert Pujols.
And then there's his playoff resume, one so deep that Ortiz's .947 OPS in October barely tells the story. He's a three-time World Series champion, the 2004 ALCS MVP, and the MVP of the 2013 World Series, where he hit an implausible .688/.760/1.188 with 11 hits and eight walks (four intentional). His most famous postseason hit? Take your pick. He was always there when the Red Sox needed him.
If Ortiz isn't the greatest DH of all time, he certainly gave Edgar Martinez a run for his money. But while the numbers appear to speak for themselves, his case has some speed bumps.
First, there's the matter of how to define Ortiz's work as a DH. There's no question designated hitters should be represented in the Hall of Fame, and Martinez opened the door wide for him. But being a one-dimensional player also decreased Ortiz's overall value. Unlike even Martinez, who had several good seasons at third base before a knee injury forced him off the hot corner, Ortiz rarely played the field; he never appeared at first more than 70 times in a season, and, in the back half of his career, he only did so during interleague play.
As a result, Ortiz comes in far lower than one might expect on the JAWS and WAR scoreboards among first basemen. In JAWS, Ortiz ranks 29th, just ahead of ballot-mate Mark Teixeira and nine points below the positional average. By WAR, he's 10 points back of the average. He also made it into the top-10 WAR leaders just twice, despite all his offensive greatness. These advanced statistics obviously don't include awards, playoff success, or other achievements that can't be quantified on a stat sheet, but if you're unsure about how to treat a player of Ortiz's type, it can send mixed messages.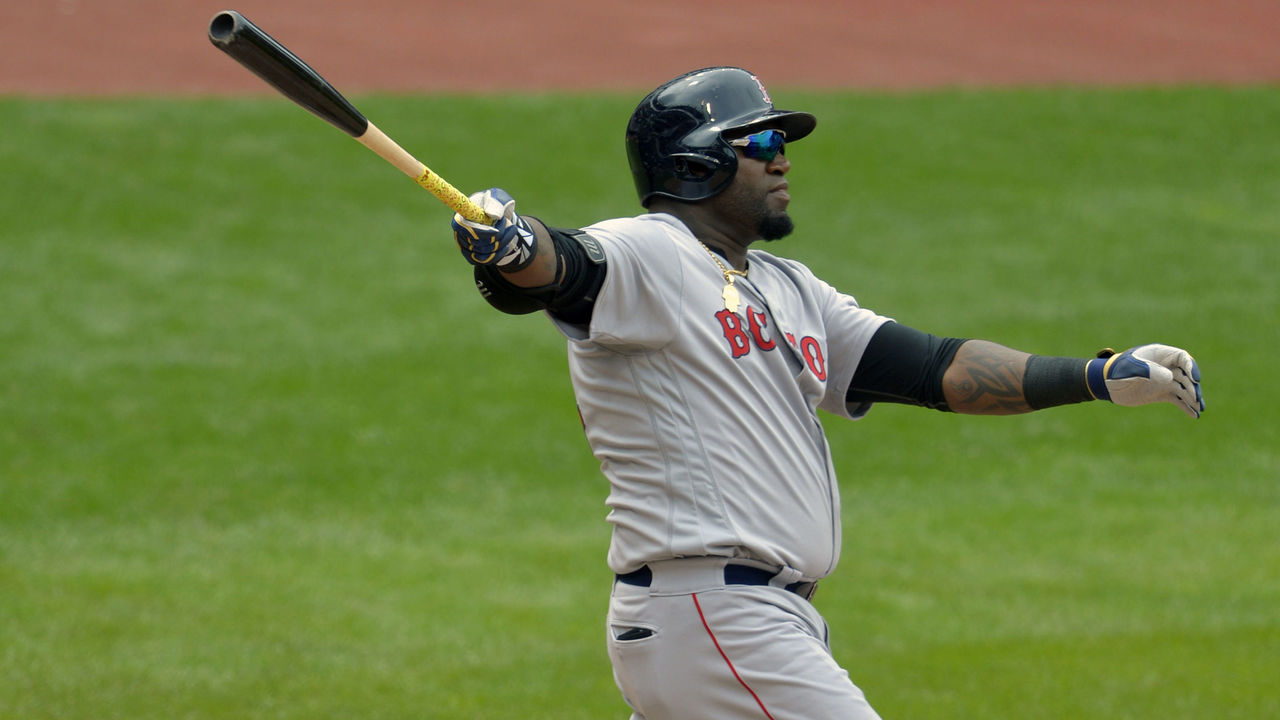 Ortiz also had one link to performance-enhancing drugs. In 2009, he was listed among the players who had supposedly tested positive for a banned substance six years earlier. He claimed that over-the-counter supplements led to the positive test. In 2016, commissioner Rob Manfred said Ortiz's positive test should be disregarded by voters because it's unclear if he actually used PEDs. It's also worth noting here that Ortiz never tested positive during the remainder of his career, and he was never connected to any other PED investigations, including the Mitchell Report.
Does this all add up to a Hall of Famer? The public voters seem to think so. As of Sunday, Ortiz was listed on 83.5% of public ballots, meaning he needs another 147 votes to clinch a spot. His polarizing candidacy and credentials may not play well among those who keep their ballots private; that bloc tends to lean more traditional and may dock him points for being a DH, and even the 2003 drug test.
Still, with Scott Rolen in need of a massive jump to make it this year, Ortiz represents the best chance for a modern star at this year's induction ceremony. No matter what you think of the DH, Big Papi's on the doorstep - it's just a matter of when he gets in.
Alex Rodriguez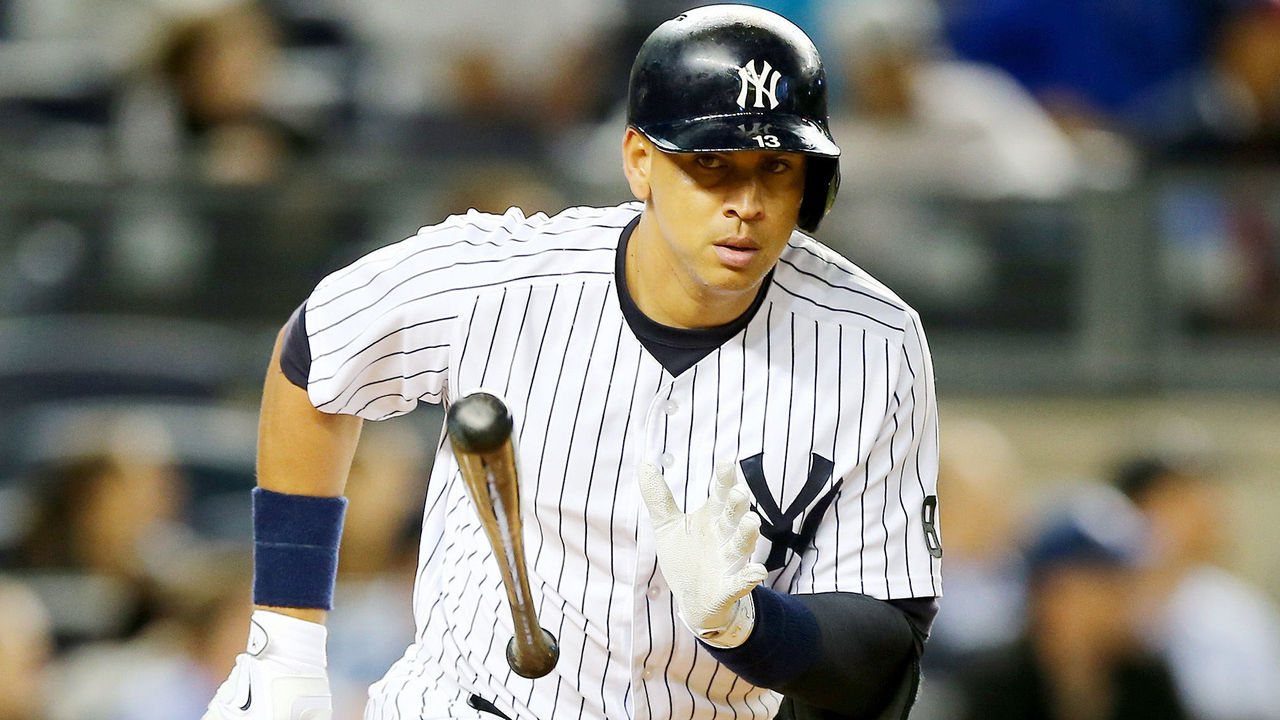 Position: SS/3B
Teams: Mariners, Rangers, Yankees
JAWS: 90.9 (2nd at SS)
WAR: 117.5 (2nd)
| GP | BA | OPS | H | HR | RBI | SB |
| --- | --- | --- | --- | --- | --- | --- |
| 2784 | .295 | .930 | 3115 | 696 | 2086 | 329 |
Rodriguez could do it all. One of the most decorated and iconic players of his or any era, he redefined the shortstop position before a pretty impressive second act at third base. If not for a dalliance with the devil that is steroids, he'd be writing his induction speech right now.
Selected first overall out of high school by the Seattle Mariners in 1993, Rodriguez was in the majors as a teenager barely a year later. By 1996, at age 20, he finished second in AL MVP voting after winning the AL batting title and leading his league in doubles, runs, and total bases.
When he reached free agency in 2000, A-Rod broke the bank, signing a then-record 10-year, $252-million deal with the Texas Rangers. He won home-run titles in each of his three seasons with Texas - which included a career-high 57 homers in 2002 - and won his first AL MVP in '03 for the last-place Rangers.
But by that time, his marriage with Texas was failing. A trade sending him to the Red Sox for Manny Ramirez (and pitching prospect Jon Lester) fell through when the players' union said Rodriguez couldn't give back money from his contract as part of the transaction. Instead, he ended up in the Bronx after third baseman Aaron Boone tore his ACL playing pickup basketball. The Yankees traded Alfonso Soriano and a prospect for A-Rod, who agreed to move to third base in deference to Derek Jeter.
His 12-year Yankees tenure was often spectacular on the field. Rodriguez hit 351 homers in pinstripes, claimed a pair of AL MVPs, and won the 2009 World Series. After some initial October struggles with the club, he hit .365/.500/.808 with six homers during that 2009 run. It wasn't always smooth sailing for him in New York, be it October issues, tabloid gossip columnists, or tense contract negotiations in 2007, but he left his mark on the Yankees franchise.
A-Rod retired in 2016 as part of the prestigious 600-homer, 3,000-hit, 2,000-RBI, and 2,000-runs scored clubs. He ranks in the top 10 all time in homers, runs, RBIs, and total bases, 16th in WAR, and 27th in slugging. Rodriguez is one of only six players with both 3,000 hits and 500 homers, and one of four in the 3,000-600 club. He won MVPs at two different positions. If that's not a Hall of Famer, what is?
Alas, with A-Rod, nothing is that simple. His brilliant career was often overshadowed by controversy, scandal, and - most importantly from a Hall of Fame perspective - performance-enhancing drugs, all of which conspire to complicate his legacy.
Rodriguez was first connected to steroids in 2009 when Sports Illustrated's Selena Roberts and David Epstein reported he was among the 104 players who tested positive during the league's supposedly anonymous round of testing six years earlier. He eventually admitted to using PEDs while with the Rangers in an attempt to live up to the pressures of his record contract.
"When I arrived in Texas in 2001, I felt an enormous amount of pressure," Rodriguez explained to ESPN in 2009, via Roberts. "I felt like I had all the weight in the world on top of me, and I needed to perform and perform at a high level every day."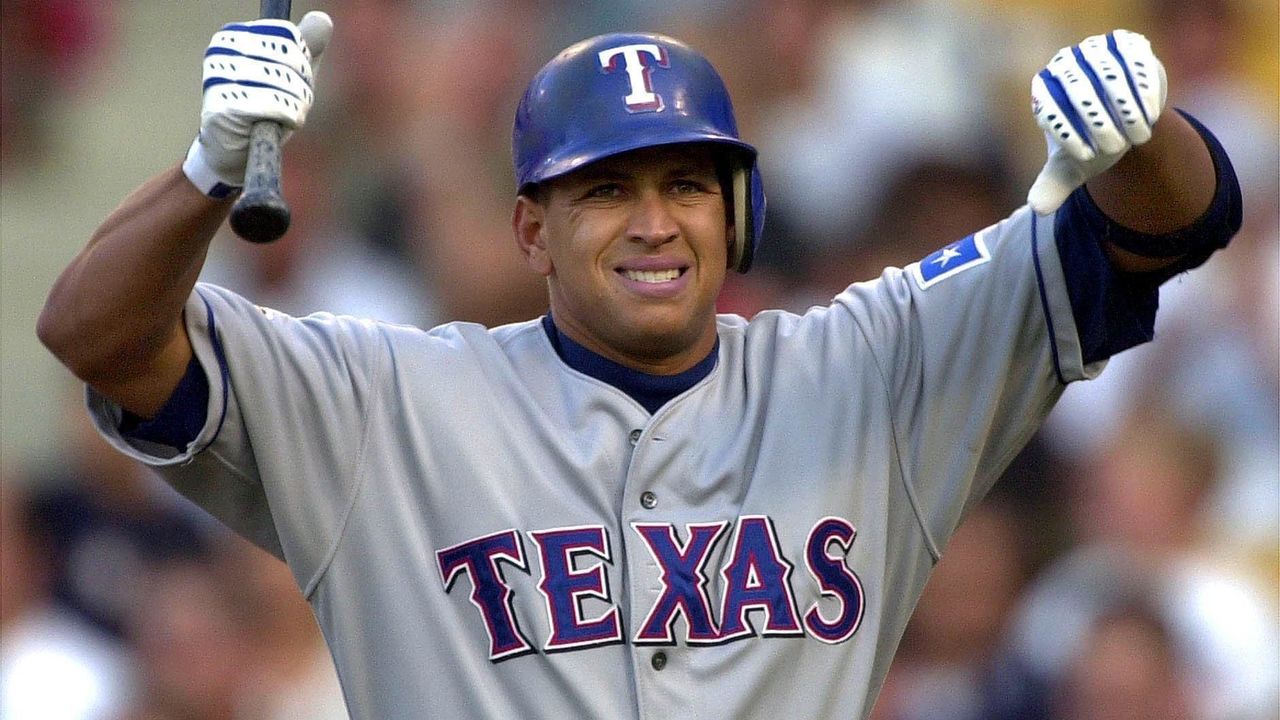 If juicing during MLB's pre-testing era was his lone drug-related transgression, it would be easy to wave off. But in 2013, he found himself at the center of baseball's Biogenesis scandal. The Miami New Times linked several players, of which Rodriguez was the most notable, to the anti-aging clinic, which supplied them with PEDs. Of the 14 players eventually suspended by MLB, Rodriguez was treated most harshly: a 211-game suspension, which after a lengthy - and messy - appeal was reduced to the entire 2014 season.
Rodriguez is obviously overqualified for the Hall of Fame, but his overt drug use, flaunting of baseball's rules, and record suspension changes the game for his candidacy. He's in a category unto himself within the PED crowd as the face of Biogenesis, even when comparing him to peers who also tested positive after 2004. There's no way to get around it, even while acknowledging his greatness and place as an essential figure in baseball history.
Unlike Pete Rose, whose lifetime ban keeps him out of Hall of Fame consideration altogether, Rodriguez is considered in good standing by MLB. So, if he served the time, does he not deserve a second chance? Everyone has their own line to draw with regard to the steroid era as a whole, but it's too complex to expect a binary answer.
Rodriguez has started out slow, as expected, at 40.3% on known ballots. Monday's final number should determine if he has any hope of getting to 75% in his final nine years.
Comments
✕
2022 Baseball HOF: Big Papi, A-Rod add more polarizing cases to ballot
  Got something to say? Leave a comment below!