Which pitchers are poised to be this year's Robbie Ray?
Getty Images / Photo illustration by Nick Roy / theScore
Every season, a few pitchers come out of nowhere to dominate hitters and provide tremendous value to their clubs.
In 2021, no pitcher surprised more than Robbie Ray.
After struggling with his command for much of his career and landing below replacement value during the COVID-19-shortened 2020 campaign, Ray launched himself to a new level in his final season with the Toronto Blue Jays. Playing on a modest one-year, $8-million deal, he dominated the American League en route to winning the Cy Young Award.
It might not be fair to label it a breakout campaign since Ray had enjoyed quality seasons earlier in his career - he was an All-Star in 2017 - but 2021 was entirely unexpected.
Ray is no longer a member of the Blue Jays, of course. He signed a nine-figure deal with the Seattle Mariners during the frenzy of signings in late November prior to the lockout.
Heading into a new season, MLB clubs will be searching to find the next Ray before such an arm becomes well-known and handsomely compensated.
Is there a roadmap to finding the next Ray? We went in search of the next breakout star.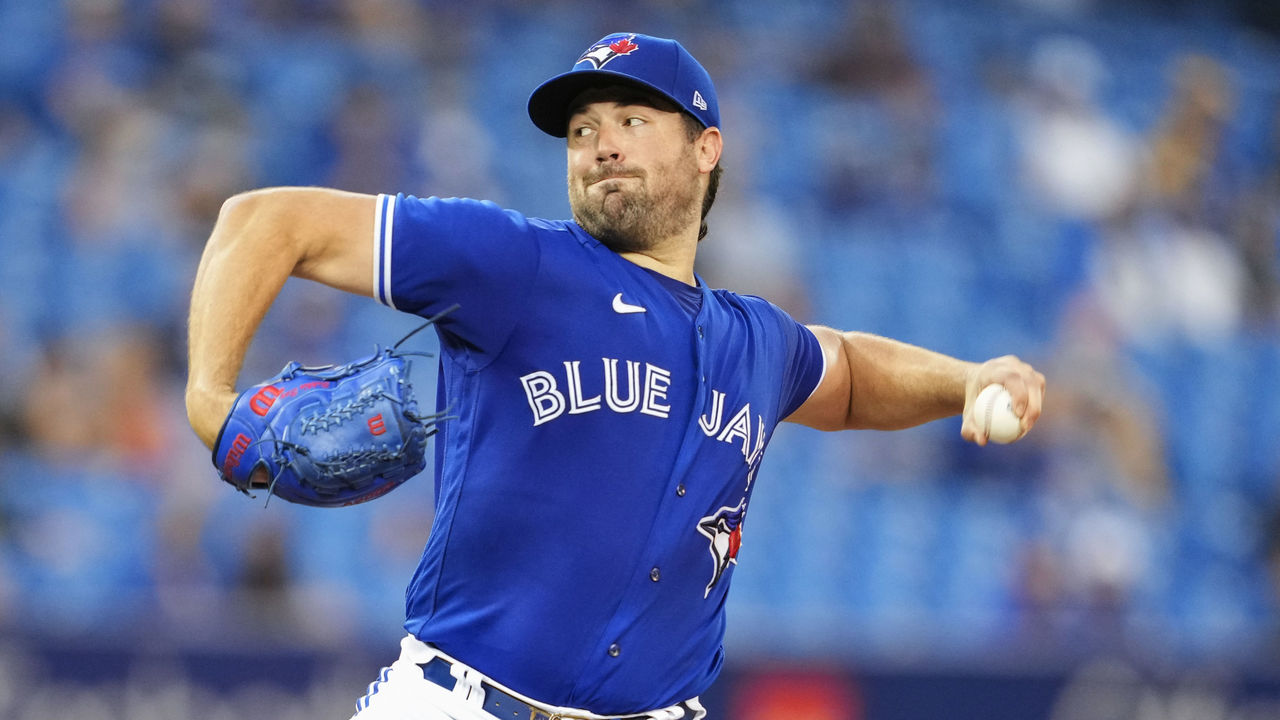 Those searching for the next Ray will have to sift through a bunch of flawed pitchers to find those who possess one particular, elite skill: the ability to miss bats.
From 2017-20, only Chris Sale and Max Scherzer struck out more batters per nine innings than Ray did. He ranked sixth in percentage of batters struck out and placed seventh in called-strikes-plus-whiffs rate.
His stuff was always great. The problem was commanding it.
During that same period, he walked 12.3% of batters faced, second-worst in the majors, trailing only Tyler Chatwood. The MLB average was 8.6%.
Velocity-building programs seemingly help pitchers reach record-level velocities year after year, and the feedback from high-speed cameras and spin-tracking technology help pitchers design new or improved breaking balls. Command, however, is generally thought to be more difficult to improve.
The MLB average walk rate in 2010 was 8.5% and the strikeout rate was 18.5%. More than a decade later, the walk rate hardly budged (8.7%) last season, but strikeouts increased by 23.2%.
Go back even further to 1990 and the walk rate was 8.6% but the strikeout rate was 14.9%.
In year-to-year changes over the last three seasons, about 70% of pitchers fell within a range of adding or subtracting 2.5 percentage points to their walk rate.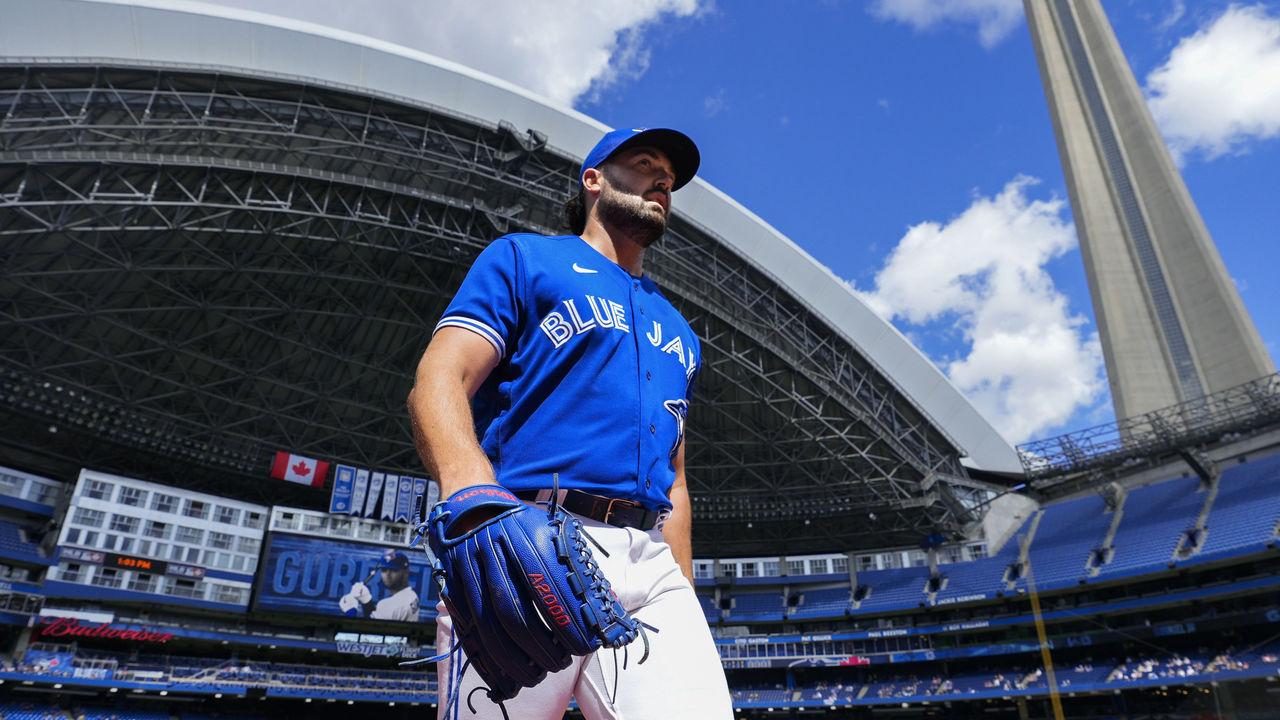 Ray's 11.2 percentage-point decline in walk rate, improving from a career-worst 17.9% in 2020 to a career-best 6.7% last season, was tops among all qualifying pitchers in those three years.
The fact that it's generally easier to improve strikeouts than walks was one reason why Ray was so easily available and such a steal for the 2021 campaign. He's reaped the reward of his improvements this offseason.
Some clubs such as the Cleveland Guardians target command in the draft then attempt to add velocity and breaking balls through development, as they did with Shane Bieber and Aaron Civale. But it's not impossible for a team to find a pitcher on the free-agent market or in its own system who can make incredible gains in command.
In the last three years, 55 of 458 pitching seasons studied included significant command improvements, which we defined as a deviation from the mean. In addition to Ray, this group in 2021 included Corbin Burnes, Logan Webb, and Dylan Cease.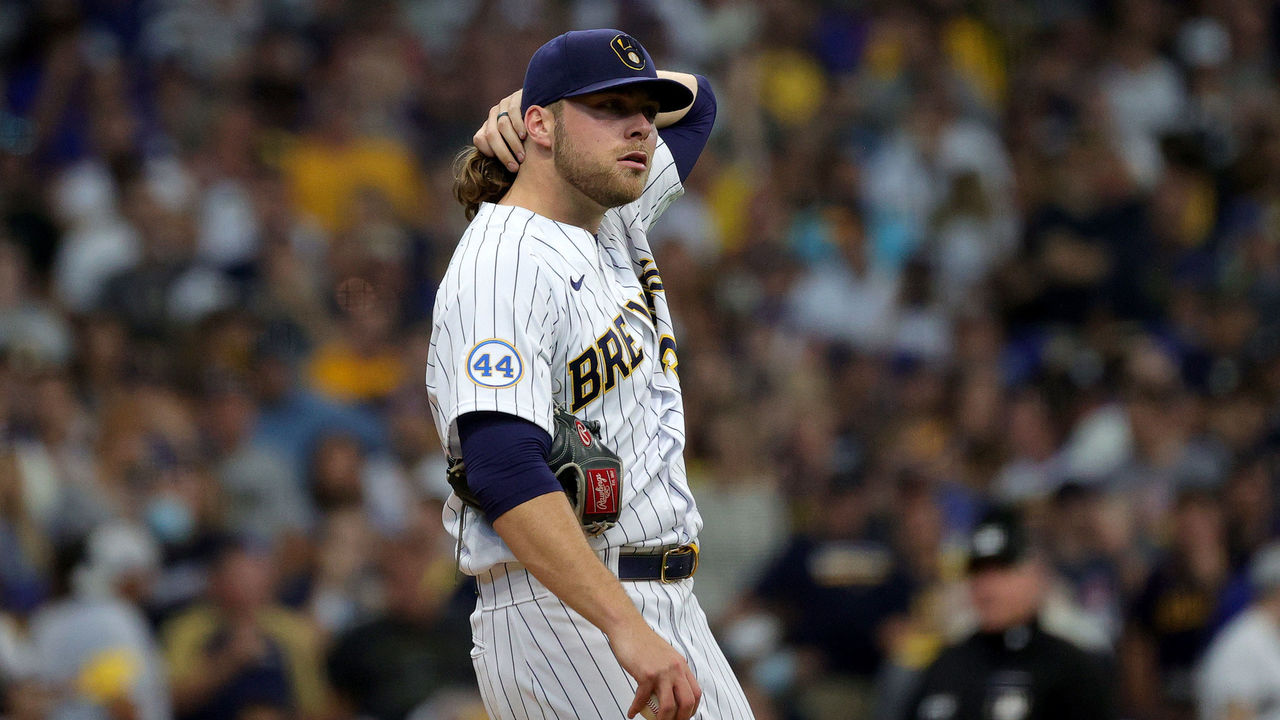 To look for candidates who could make a Ray-like leap in 2022, we began with pitchers who had above-average strikeout rates and poor command, or command trending in the wrong direction last season. Like Ray, they also had to have a major-league track record.
We're not necessarily looking for young players who might have been highly ranked prospects but struggled early in their major-league careers. Older players can vary greatly in performance, too. Four of the top 10 WAR gainers among pitchers last year were 30 or older.
Based on these criteria, our list consists of Tony Gonsolin, Cristian Javier, Blake Snell, Jordan Montgomery, and Dinelson Lamet. (Kenta Maeda also qualifies, but he underwent Tommy John surgery in September so is unlikely to pitch in 2022.)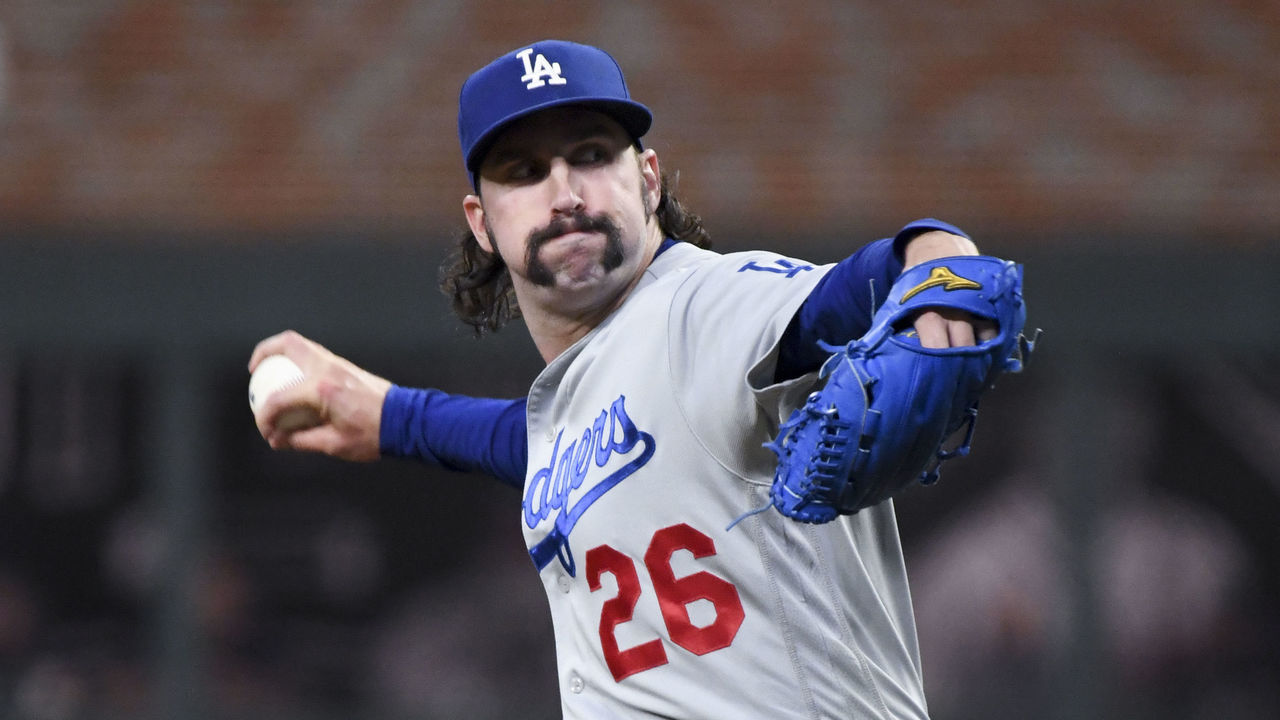 Gonsolin, who is penciled to return to the Dodgers' rotation, for now, wasn't a poor performer last year but did stumble compared to 2020.
After demonstrating good command for most of his pro career, it regressed last season. His 10.2 percentage-point gain in walks was the worst among pitchers who threw at least 40 innings in 2020 and 2021. What if he returns to his career norm?
Lamet's walk rate jumped up by three percentage points as he dealt with an elbow injury that the Padres were trying to manage. Lamet's future could be in the bullpen, where he was in September, but with improved command and health, he could become a candidate to dominate in the rotation, as he flashed in 2020.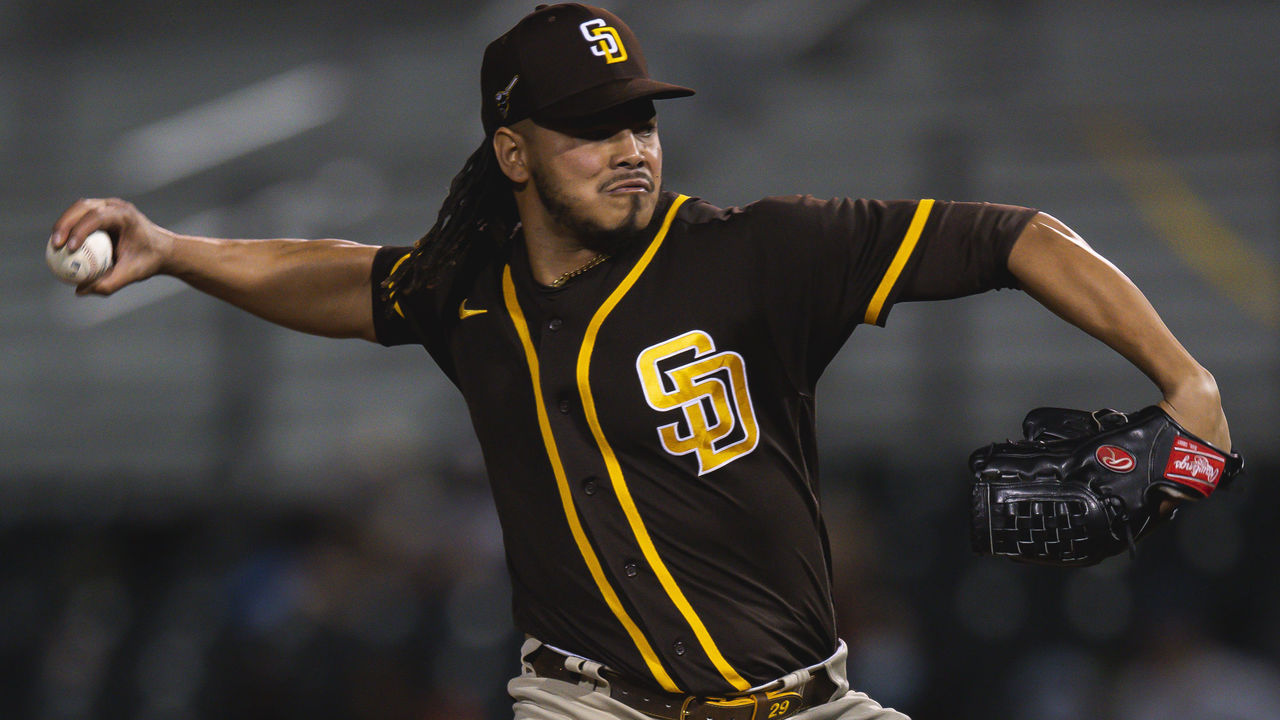 It's not clear what Javier's role will be in Houston. He's an arm with plus stuff but could be something more with better command, which has been an issue throughout his pro career.
Snell already owns a Cy Young award, but remember, Ray was also a high-quality arm before his 2020 collapse, producing a pair of 3.3 fWAR seasons in Arizona.
Snell is coming off his worst season since his rookie year in terms of command. He still had a well-above-average strikeout rate and owns four quality pitches.
Montgomery had something of a breakout in 2021, logging 30 starts and producing 3.3 WAR. But his uptick in walk rate suggests that if he can improve there and consolidate the rest of his gains, his performance might rise another level. He's entering his age-29 campaign, the same as Ray last season.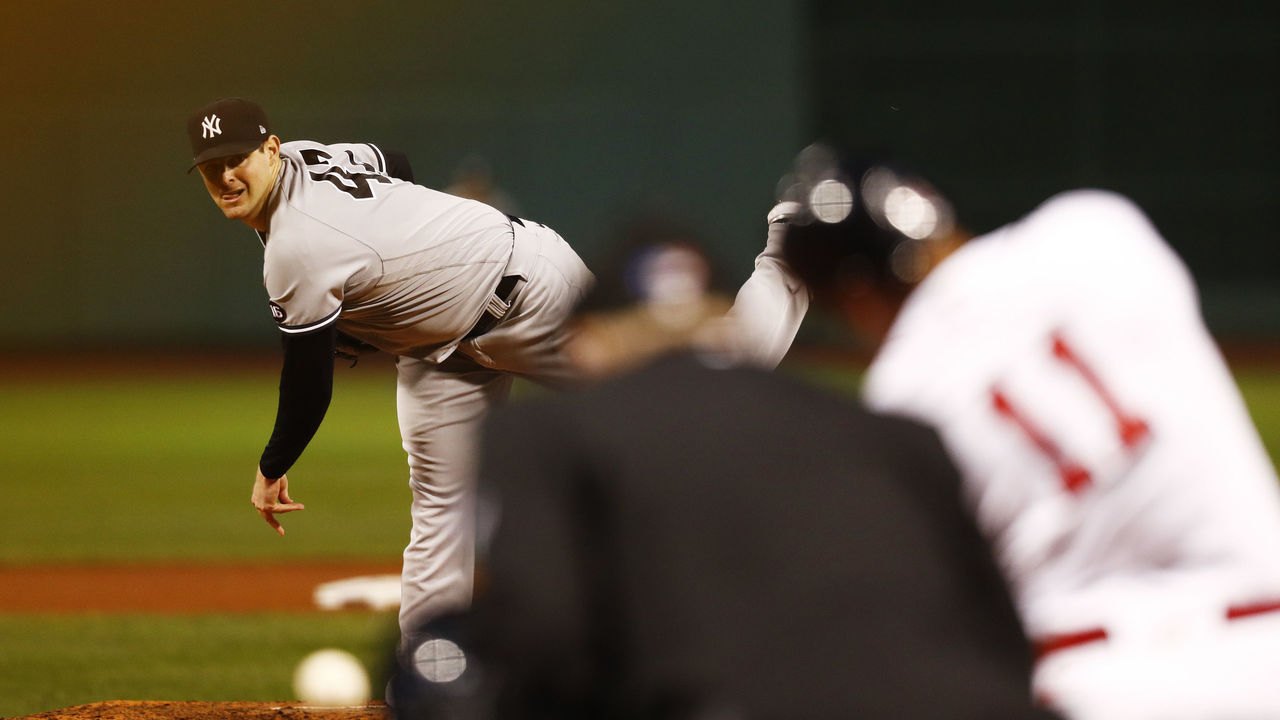 Let's now consider pitchers who started at least nine games last year, owned above-average strikeout rates but also had double-digit walk rates, and are coming off non-star-level campaigns with a 2.0 WAR or lower.
Snell, Gonsolin, Lamet, and Javier are crossovers to that list. But there are five other names joining them: Triston McKenzie, Vince Velasquez, Caleb Smith, Josiah Gray, and Jose Quintana.
McKenzie never produced a double-digit walk rate at any professional level before last season. He's a former top prospect with a bat-missing arsenal. McKenzie is only 24, which makes him a bit young for a true apples-to-apples Ray comparison, but he could be much better in 2022 if he rediscovers his command.
Velasquez is a free agent. His command inconsistency plagued the Phillies for years, but he's always been able to miss bats.
Smith also struggles with command but always intrigued clubs with his high-spin stuff, though that spin declined after last year's sticky stuff crackdown.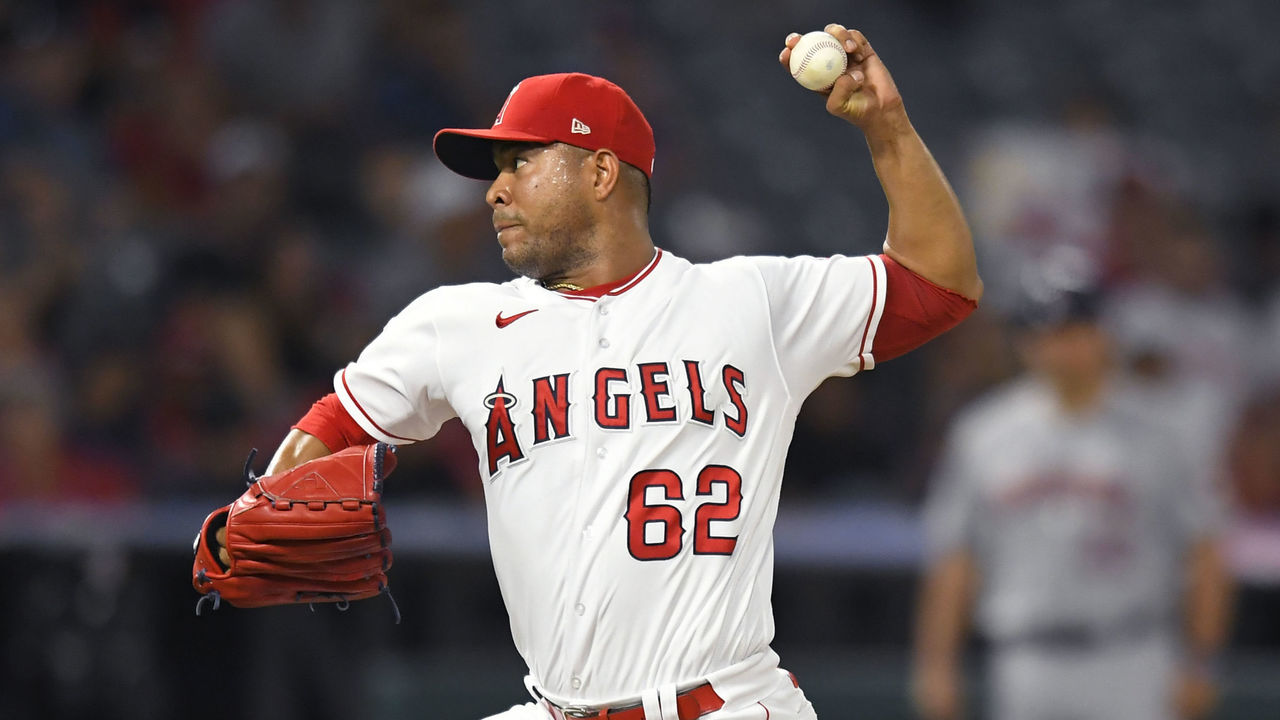 Quintana was once an excellent pitcher for the White Sox. He's struggled in recent campaigns and spent some time in the bullpen last year, but his strikeout rate (and walk rate) were at career-best levels in his limited work as a starter last season. The Pirates signed him to a one-year, $2-million deal in November and it seems like a low-risk, high-upside bet. At 32, Quintana is yet to see a major drop-off in velocity. He could be a name to keep an eye on as a trade-deadline acquisition.
Gray was a top prospect who just finished his rookie season, one in which he walked batters more often than he did in the minors. While he could make a leap, he doesn't quite fit the Ray profile of a journeyman breakout.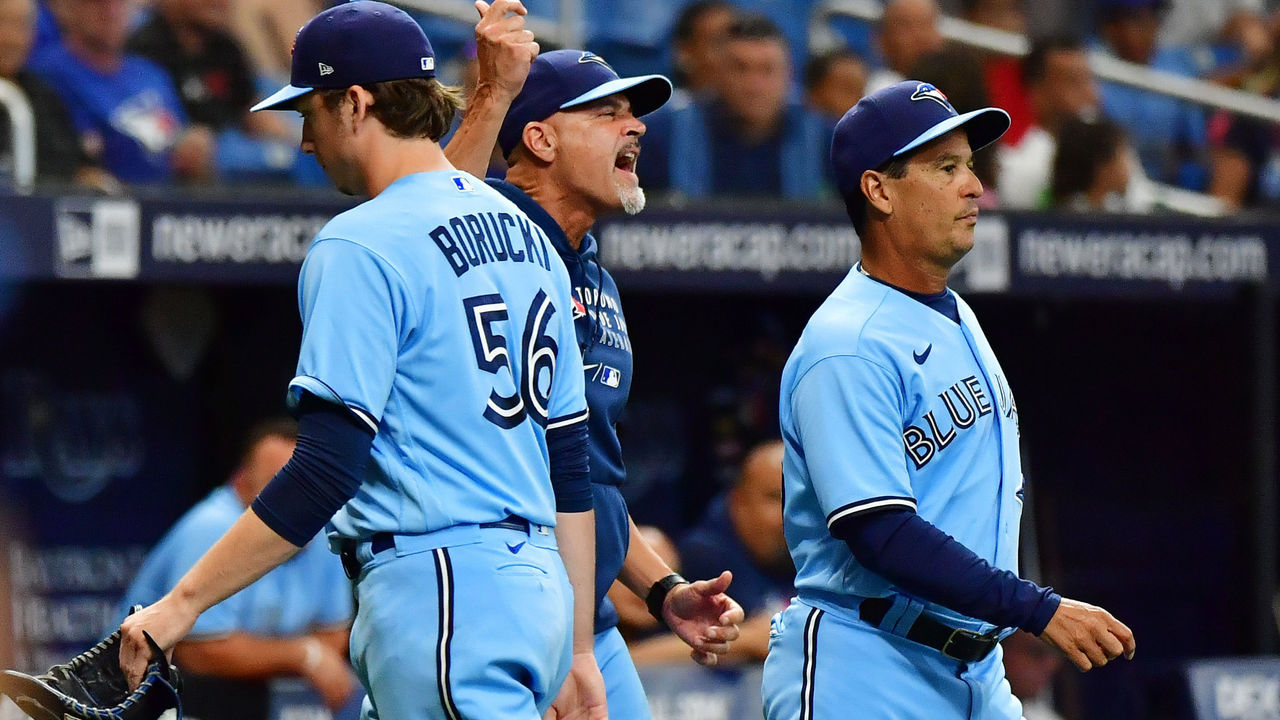 Being in an environment that fosters improvement also helps. Ray's success in 2021 was the product of improving his delivery with the help of Blue Jays pitching coach Pete Walker. One evaluator told theScore that Ray looked much more "connected" in his delivery in 2021. Perhaps for the first time in years, or ever, he was truly in sync. Now can he repeat it away from Toronto and Walker? We'll see.
For better results, there must be a better process, and that can come from a change of scenery, a change in coaches, or a change in approach. Organizations such as the San Francisco Giants, Cincinnati Reds, White Sox, and Guardians have found plenty of recent success in developing and improving pitchers.
In 2019, Lucas Giolito made a similarly dramatic change to that of Ray, morphing from one of the game's worst pitchers to one of the best. Giolito dramatically improved his strikeout and walk rate after overhauling his mechanics. He adopted the elbow spiral motion that is en vogue. (Ironically, Ray moved away from motion last year.) Carlos Rodon and Cease have also joined Gioltio in making big improvements with the White Sox last year.
There's no one way to go about a breakout, but Gioltio and Ray are proof that remarkable turnarounds can happen and can seemingly come out of nowhere.
The next Robbie Ray is out there. Which team can identify him and give him what he needs?
Travis Sawchik is theScore's senior baseball writer.
Comments
✕
Which pitchers are poised to be this year's Robbie Ray?
  Got something to say? Leave a comment below!