5 MLB teams that will be worse in 2022
Wally Skalij / Los Angeles Times / Getty
There's still plenty of offseason left whenever the MLB lockout ends. The teams on this list could look a lot different come Opening Day. However, we expect the following five clubs to be worse next season based on plans to reduce payroll and a lack of productivity in free agency so far.
Oakland Athletics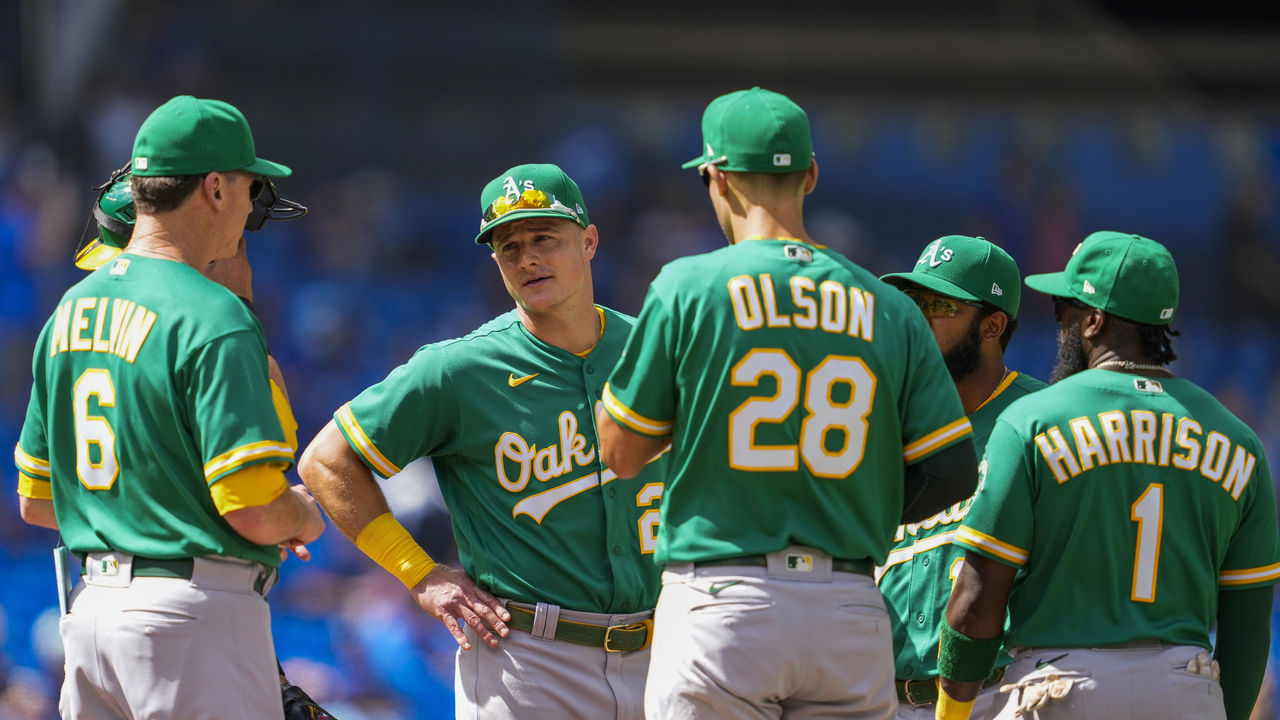 The Athletics' run of three straight playoff appearances came to an end last season after an 86-win campaign. Oakland's chances of returning to the postseason aren't looking very good with the club's front office reportedly ready to pull the trigger on a fire sale.
It shouldn't surprise anyone if the likes of Matt Olson, Matt Chapman, Chris Bassitt, Frankie Montas, and Sean Manaea are dealt for prospects before the 2022 campaign. There were rumblings in early November that the team was planning to lower its payroll to a major-league low $50 million; the five players mentioned, who accrued 19.1 fWAR in 2021, are projected to make a combined $45.7 million next season.
Oakland also lost star outfielder Starling Marte and veteran outfielder/first baseman Mark Canha to the New York Mets in free agency. The loss of Marte, in particular, leaves a major hole offensively and defensively. He posted a .841 OPS and an MLB-best 47 stolen bases with the Athletics and Miami Marlins in 2021. Marte's also a two-time Gold Glover.
Bob Melvin, who's a three-time Manager of the Year, bolted Oakland to become the San Diego Padres' skipper. The 60-year-old won 853 games over 11 years with the Athletics. Losing his experience and leadership is a significant hit. New manager Mark Kotsay has big shoes to fill and will likely have to deal with a lot of losing in his first campaign at the helm.
Cincinnati Reds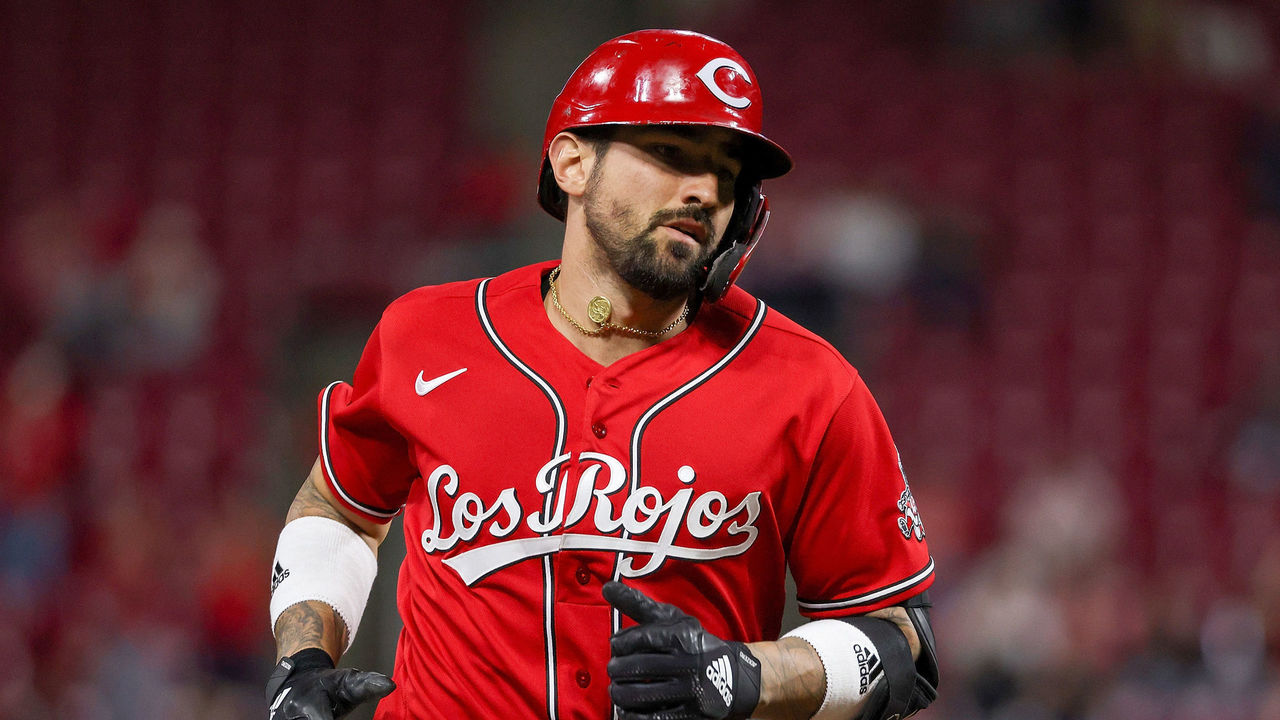 The Reds are primed to take a step back in 2022 after a few seasons of competitive baseball. Cincinnati could compete for a division title in the weak NL Central with a few big moves. However, it doesn't appear management is currently focused on winning.
First, the Reds traded two-time Gold Glove catcher Tucker Barnhart to the Detroit Tigers. The deal was a clear salary dump due to Barnhart's $7.5-million club option. Then, Wade Miley was claimed off waivers by the Chicago Cubs after he posted a 3.37 ERA over 28 starts. His $10-million hit for next season was apparently too rich for the Reds. Plus, star right-handers Sonny Gray and Luis Castillo once again find themselves mentioned in trade rumors. It feels like it's only a matter of time before one or both are traded.
What makes matters worse is Cincinnati hasn't been linked to its best player, free agent Nick Castellanos, during the offseason. That's a shame since he hit 34 homers with a .939 OPS during his first All-Star campaign in 2021. The Reds would be hard-pressed to replace Castellanos' bat. They also lost reliever Michael Lorenzen.
All of this must be frustrating for Joey Votto, who turned back the clock last year for his best season since 2017. Despite making a strong case to enter the Hall of Fame while spending 15 campaigns with Cincinnati, he's never come close to sniffing a championship.
San Francisco Giants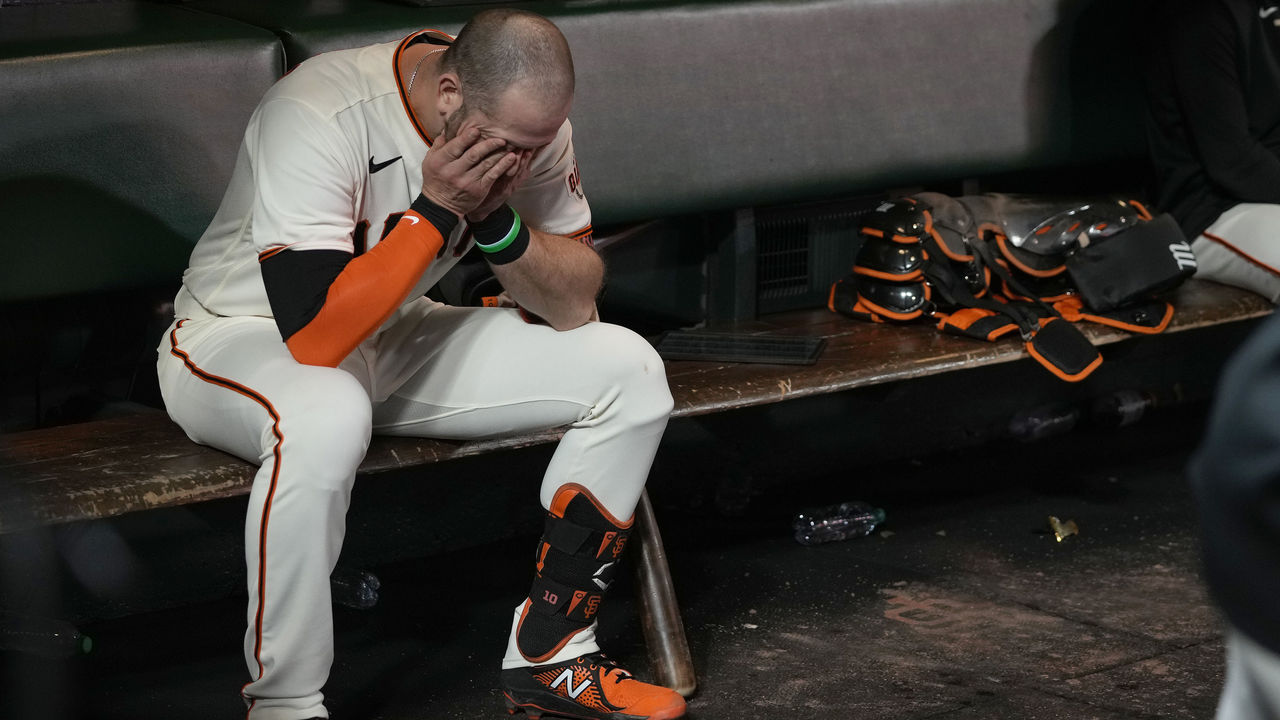 The Giants enjoyed their best regular season in franchise history last campaign thanks to career years from many veterans. That won't be the case in 2022, as San Francisco will likely see the biggest decline out of any team in baseball.
Expect Brandon Crawford and Brandon Belt to regress. Crawford finished fourth in NL MVP voting after slashing .298/.373/.522 with 24 round-trippers over 138 games during his age-34 campaign. His next best season was in 2015 when he accrued a .782 OPS. It's just unrealistic to think he can reproduce his 2021 numbers.
Meanwhile, Belt has gone deep 38 times with a .595 slugging percentage over the last two years after hitting 129 homers with a .448 slugging percentage during the prior nine seasons. It's not very common to see a player peak in his early-to-mid 30s, so Belt could be due for a big drop-off during his age-34 campaign.
San Francisco also lost Buster Posey to retirement, No. 1 starter Kevin Gausman joined the Toronto Blue Jays, and Kris Bryant is a free agent. Top catching prospect Joey Bart won't be able to replace Posey's production right away. The team did re-sign Anthony DeSclafani and Alex Wood while also adding Alex Cobb. However, Cobb is a massive downgrade from Gausman.
The offseason is far from finished, but the Giants look like a team that could win 20-25 fewer games in 2022.
Los Angeles Dodgers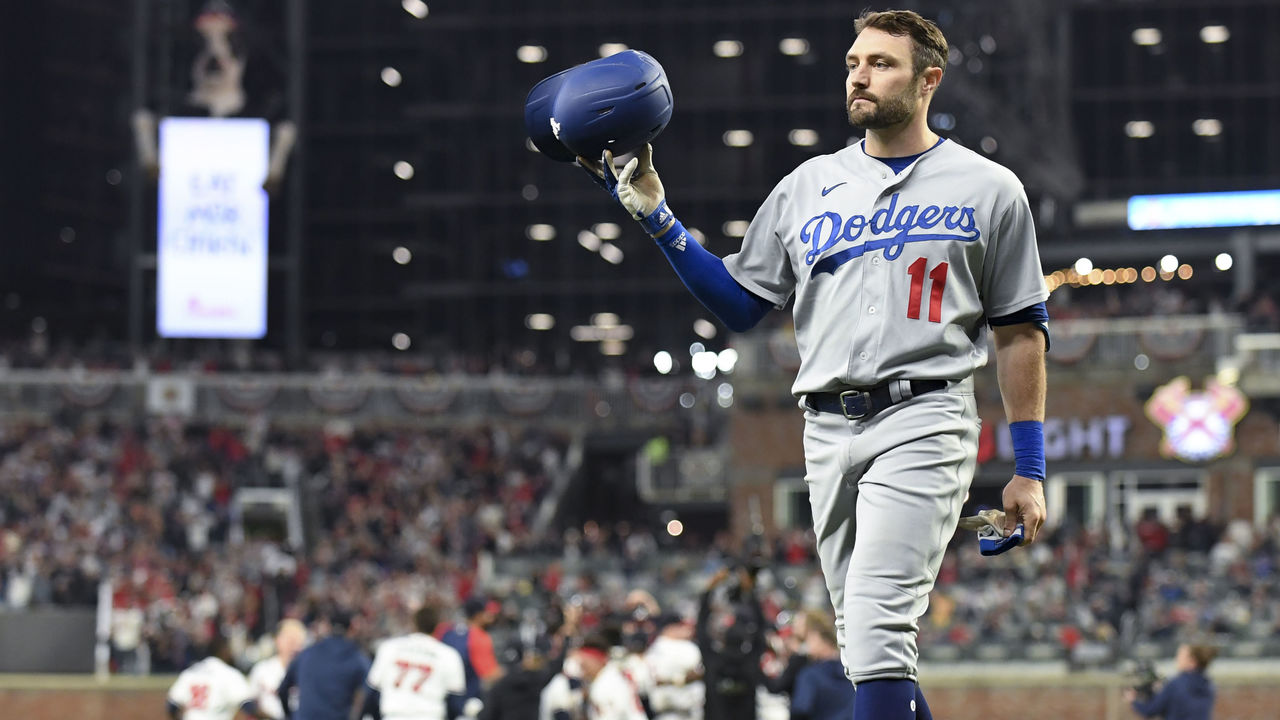 The Dodgers have long been the gold standard for how to put together a team. However, after eight straight division titles and three consecutive World Series appearances - including a 2020 title - Los Angeles is finally showing some cracks in its armor.
The rotation looks weaker. Max Scherzer signed with the Mets, Clayton Kershaw is a free agent and isn't the same pitcher he once was due to health issues, Trevor Bauer's situation remains uncertain, and Dustin May's return date still isn't clear after Tommy John surgery. The team did sign Andrew Heaney, although he posted a 5.83 ERA in 2021.
Los Angeles' offense needs to replace Corey Seager's left-handed bat. Trea Turner fortified the shortstop position after his deadline acquisition last season, but the club was obviously better with both him and Seager, a two-time All-Star, in the lineup. The Dodgers also can't reach their potential without Cody Bellinger being Cody Bellinger. The 2019 NL MVP might've been the worst player in baseball last year after putting up a putrid .542 OPS over 95 games.
The bullpen looks questionable right now with Kenley Jansen and Joe Kelly on the open market. Corey Knebel also left via free agency. Blake Treinen or Brusdar Graterol could slide into the closer's job, but the overall depth would take a hit. Daniel Hudson is a nice veteran addition, but he doesn't move the needle for a club with championship-or-bust goals every season.
Colorado Rockies
The Rockies were a better team than many expected last year despite trading franchise icon Nolan Arenado. Colorado finished with 74 wins after PECOTA projected 60 victories. However, the club's record next season could fall somewhere between 65-70 wins.
Trevor Story appears poised to join Arenado as the latest star to leave the Rockies. The two-time All-Star's departure would create a big hole on a team that finished with baseball's second-worst offensive rating in 2021, according to FanGraphs. Story owns a career .863 OPS, while Garrett Hampson, who could replace Story, possesses a .680 OPS in the majors. Not ideal.
Additionally, Colorado plays in a tough division. The Dodgers and Giants won a combined 213 games last season. As noted, both are expected to regress, but they should still make the NL West a daunting place to reside. The Padres will also be much better after a shocking 79-win campaign. San Diego, which is oozing with talent, now has a seasoned manager leading the group. The Rockies will have to play those three teams 57 times collectively, which likely means a fourth-place finish would be a best-case scenario for 2022.
Comments
✕
5 MLB teams that will be worse in 2022
  Got something to say? Leave a comment below!