What makes an MVP? Players talk Vlad, Ohtani, and what 'value' means
TORONTO - Anthony Rizzo sympathizes with the Baseball Writers' Association of America members tasked to vote for the American League MVP this season.
The free-agent first baseman spent the final months of the 2021 campaign with the New York Yankees and wrestled with his choice when asked for his vote by theScore at Rogers Centre in late September.
"I think Vlad deserves the MVP, but I also think Ohtani deserves MVP," Rizzo said. "I wish they could both win and make an exception."
Yankees utility man DJ LeMahieu was equally diplomatic.
"Both guys are very deserving," LeMahieu said. "It's going to be tough to choose between one or the other. I'm glad I don't have to vote."
Therein lies the problem when choosing between two incredible players who enjoyed incredible seasons and built their own unique resumes.
Vladimir Guerrero Jr. anchored a 91-win Toronto Blue Jays team that was in the postseason hunt until the final minutes of the regular season. Shohei Ohtani became a transcendent star, accomplishing things previously thought to be impossible by pitching and hitting at an All-Star level for the Los Angeles Angels.
"There are times when people just go above and beyond what sometimes we think is almost human," Yankees ace Gerrit Cole said. "Some of the stuff that (Mike) Trout is doing (historically), or what Shohei's done. Heck, what's great about this (race) is Guerrero's on that same level in terms of numbers that are out there."
Defining 'most valuable'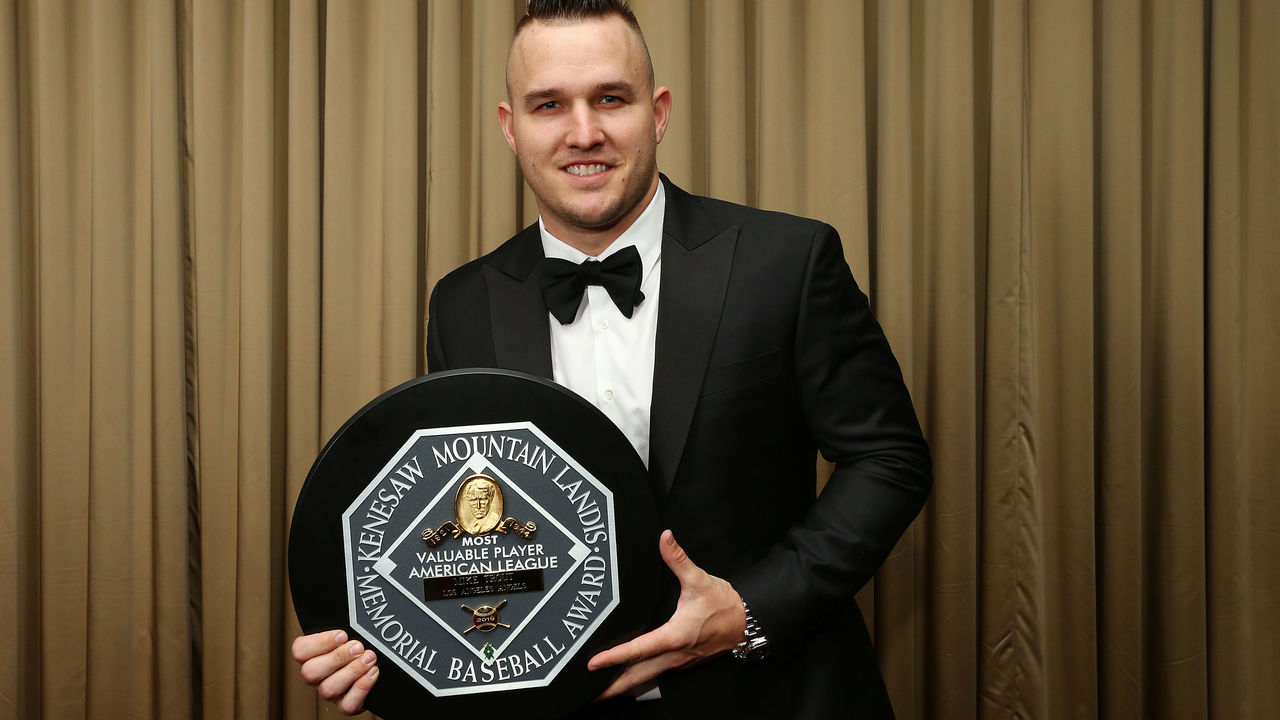 The current MVP award was established in 1931. Two writers in each MLB city vote for the AL and NL awards, but the BBWAA does not define what "most valuable" means, leaving it up to the interpretation of the writer.
Ahead of Thursday's announcement, we've compiled perspective from the players: What does value mean to them? What goes into an MVP-type season? And should the award go to a player on a postseason team?
Andrew Heaney: I go back and forth on that. Can you have value on a team that doesn't make the playoffs? What happens to your value if there's another player on the team that puts up similar numbers? Do you go strictly based on analytical WAR? I think what makes the award special is everybody has a different perspective of what value is. There's a lot of value in having a guy that can pitch and hit at an elite level. I'd say that's probably one of the more valuable things you can have in the game. Obviously it's extremely valuable to have a guy that is the best at what they do, but there's a lot of guys that do that but don't get a single MVP vote. There's a lot of factors that everyone is grappling with.
Gerrit Cole: It's not black or white to me. This is a team sport, so I think when you're trying to determine how valuable a player is, I think you have to have a certain percentage of your decision made (based) on the individual's team, how he contributes specifically to that team. If there was an MVP for golf, it would be purely around statistics and less on how impactful that person is on the people around him - the situation he's in. It's just different when you're in a (high-pressure) situation instead of quietly performing somewhere that's not in the spotlight. But that's not to say quietly performing on a non-competitive team doesn't come with its own challenges.
Aaron Judge: There's a couple factors besides the stats and the numbers you put up. Games played: Were you out there for a whole season with your team? Total impact: Guys can have good numbers and a good season, but ... when the game is on the line and they need a big hit, are you the guy getting it? Health, good preparation, good timing, and a little bit of luck sprinkled in there. You look around the league, and there's always a lot of guys that have great years, but some guys are a little extra lucky, get a couple extra bounces. It just depends. You never know what can happen, unless you're Trout and you're winning that thing every single year.
'In a category by himself'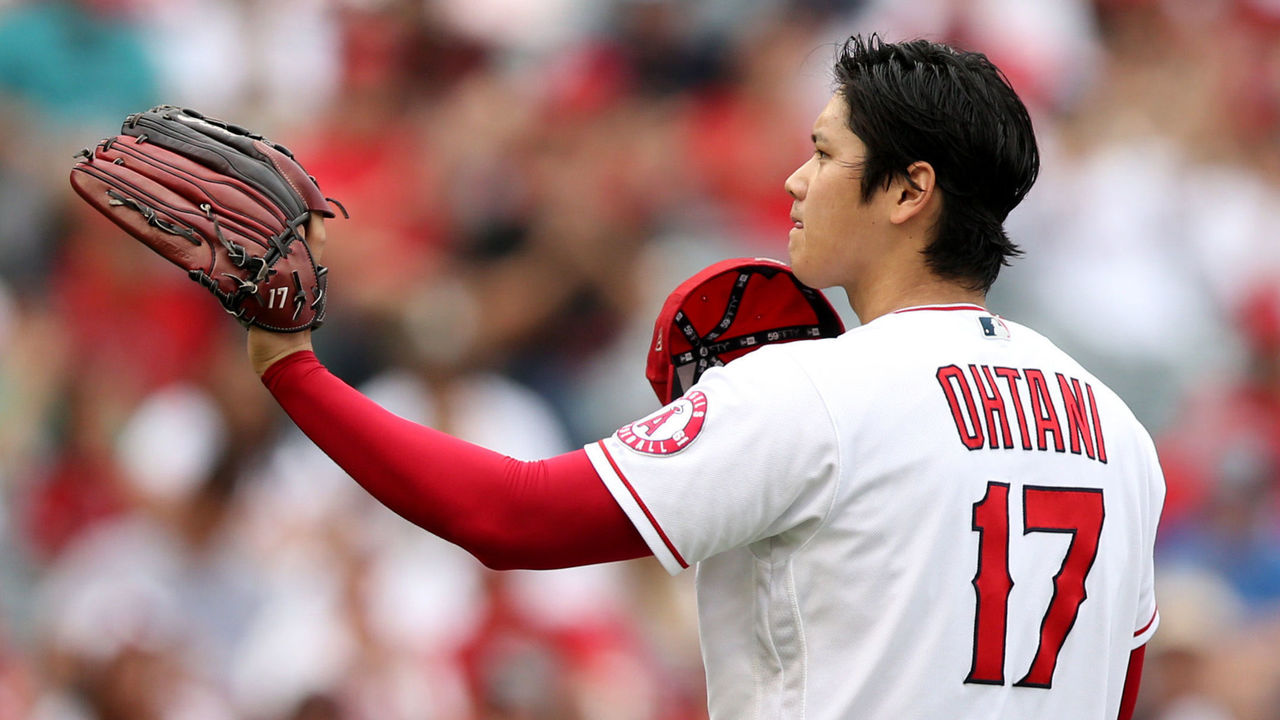 Being a starting pitcher in the AL means watching way more baseball than you're playing.
That was before Ohtani brought his two-way show to North America. Now he's the envy of a lot of pitchers.
"If I could do it, I would love to play that much," Cole said. "I love baseball a lot. I watch 130 games just to play in 30-32, but I would much rather play in (the other) 130 of them."
Cole begins prepping both physically and mentally for his next start the day after his previous one. His routine has allowed him to be one of the league's modern workhorses - no one's thrown more innings since 2017.
A number of players identified managing the workload and finding a balance between pitching and hitting as the most difficult parts of achieving two-way status - aside from having the talent.
"It's hard enough to be a pitcher or a hitter in this league," Blue Jays outfielder George Springer said. "He's doing it on both sides. And on top of it, when he pitches, he hits. I mean, the guy has to be exhausted. From everything I've heard, he's got an unnatural way of being prepared every day. He's got laser focus. I don't think we're going to see what he's done besides him for a long time."
Heaney knows all about that exceptional preparation. The left-hander spent parts of four seasons in L.A. as teammates with Ohtani and witnessed his behind-the-scenes work.
"The first thing that stands out is the ability to do both those things. To do them at an elite level is unbelievable," Heaney said. "Not only from a talent side of things, but even just time management; you're managing energy, focus, and all the things it takes, from throwing, to arm care, looking at video, going over reports. Then doing the same thing on the other side; having your routine for hitting. One of the more impressive things - other than being physically being able to do both - is the amount of time and effort. ... There is only so many hours in the day to do all of that."
It's hard to say what Ohtani's numbers would have looked like had he focused solely on pitching or hitting, but he finished third in the majors in homers, fifth in OPS, and eighth in stolen bases. He threw 32 more innings than anyone else on the Angels and recorded 43 more strikeouts. According to FanGraphs, he put up more pitching WAR than Hyun-Jin Ryu, Sonny Gray, and Yu Darvish. Look at his numbers - it's hard to believe one player did all of this:
"It's just so rare because there's a certain amount of risk that's involved," Cole said. "The upside on both aspects of the ball have to be tremendous. You're talking about a small handful of players in the world that are even athletic enough to attempt that. I hope it inspires a generation of kids to try and be that great."
At a time when more and more players are forced into specialized boxes, it's refreshing to see someone like Ohtani change what we thought was possible in a sport with so much history.
"Ohtani is in a category by himself," LeMahieu said.
MVP, eventually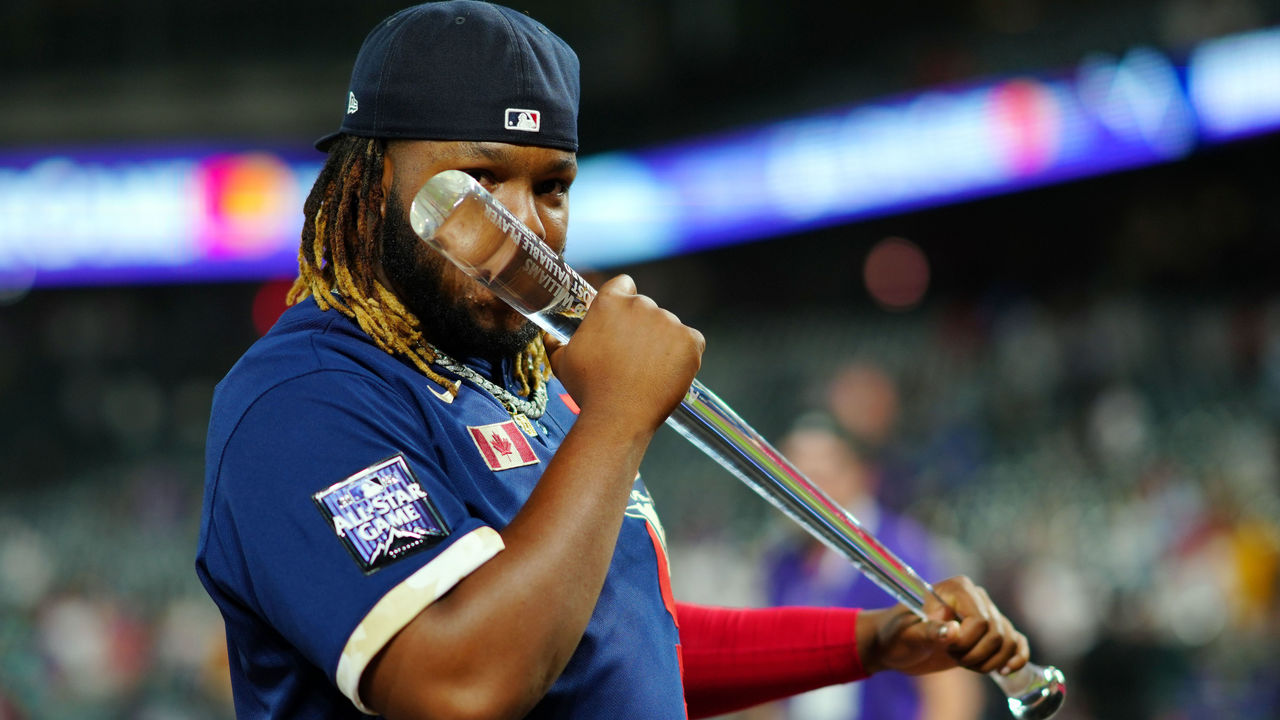 Springer knows what it takes to be at the top of the sport.
The three-time All-Star was the World Series MVP in 2017, and he played alongside former AL MVP Jose Altuve for seven seasons in Houston prior to joining Toronto.
"(Altuve) showed up every day and you knew he was going to get two hits. When he didn't, you're like, 'Huh, you got lucky.' That's kind of how it is with Vladdy," Springer said. "When he's up at the plate, you just expect him to do stuff. That's not necessarily fair on them, but that's the type of player they are. That's the type of season that they've had."
Guerrero led the AL in runs, homers, OBP, slugging, and OPS this season, while finishing second in hits and average. He missed only one game, logging over 1,100 innings at first base.
"He plays every day," Springer said. "He does so much in an extremely difficult division. I am a little biased, but everything he does is MVP worthy. To hit .300 in this league is a feat in itself. He's doing it with home runs, RBIs, big hits. He's doing things that you don't see every day. It's impressive, and it's awesome to have an anchor like that."
Nothing is guaranteed in sports, and it isn't fair to assume that Guerrero - or Ohtani - will replicate their remarkable seasons. Living up to an MVP-caliber season can place unfair expectations on players. But at only 22 years old, Guerrero's peers believe he's destined to put at least one MVP in his trophy case.
"Over the years you see guys have incredible years and finish second and deservingly so should have won the MVP," Rizzo said. "You can argue it one way or another, but what he's doing is video game."
Comments
✕
What makes an MVP? Players talk Vlad, Ohtani, and what 'value' means
  Got something to say? Leave a comment below!