Are the Giants a one-hit wonder or a sustainable success story?
Thearon W. Henderson / Getty Images Sport / Getty
The San Francisco Giants could not have had a tougher conclusion to a remarkable year.
Not only did their 107-win season get rewarded with an NLDS matchup against a 106-win Los Angeles Dodgers club - the playoff format needs serious reformatting - but first-base umpire Gabe Morales' call on a Wilmer Flores check-swing will live in infamy for years in the Bay Area.
The question now is: where do the Giants go from here? After all, San Francisco's old, really old, by MLB standards.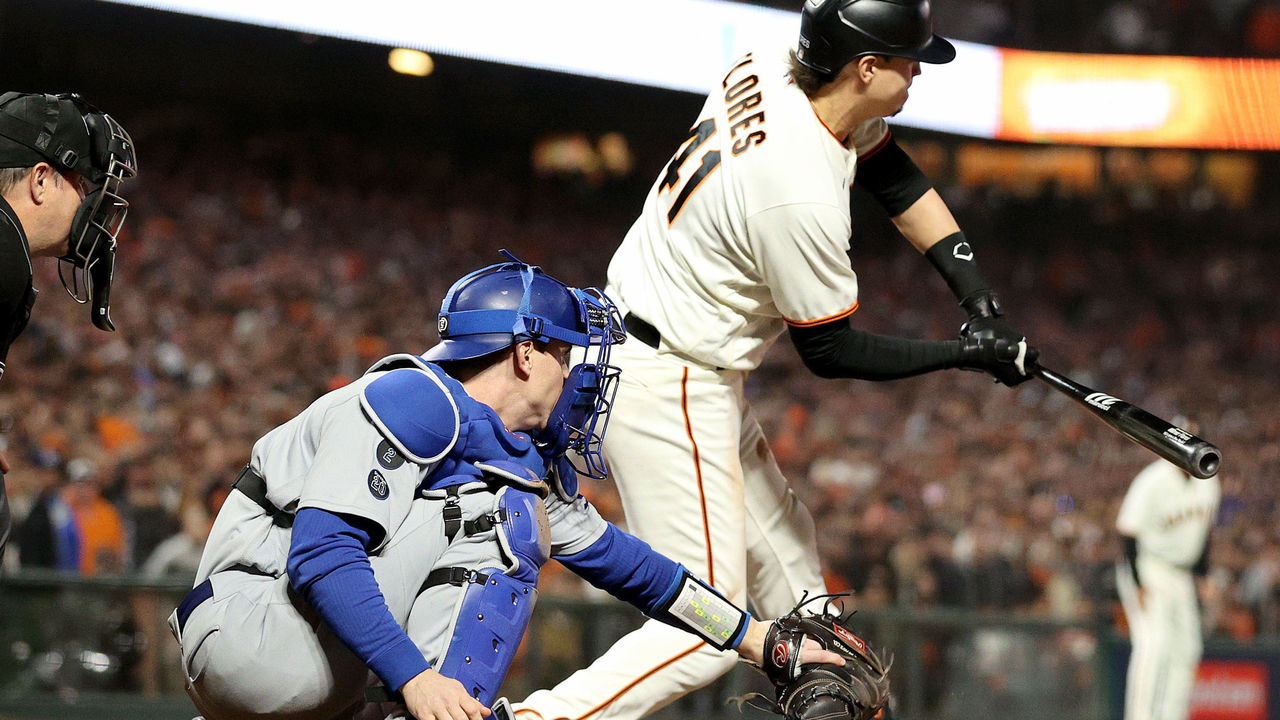 The Giants were one of only two teams this season with an average position-player age north of 30 (30.6), more than two years older than the MLB average (28.4 years). Their pitchers were tied for the fifth-oldest in the majors (28.7). And 24-year-old Logan Webb - who played remarkably in the NLDS - was the only pitcher under 30 in their starting rotation.
Moreover, by almost all outside expectations, San Francisco overachieved this campaign.
No team beat their wins forecast in 2021 like the Giants. Baseball Prospectus' PECOTA system forecasted 75 victories, and FanGraphs gave San Francisco a 5% chance of making the playoffs back in March. Human oddsmakers didn't think much of the Giants either, giving them a preseason over-under mark of 74.5 wins.
Aging models suggest a team as old as San Fran had nowhere to go but down in 2021, let alone 2022. So are the Giants a one-hit outlier, or can they sustain this? Few people are probably expecting 107 wins again - the most in the National League since the '86 Mets - but do the Giants have a shot at competing for another NL West title next year, or are they due for serious regression?
"We don't plan on taking any steps backward, and I know they don't," Giants outfielder Darin Ruf said of the Dodgers to The New York Times. "So it will hopefully be fun for years to come."
Will it?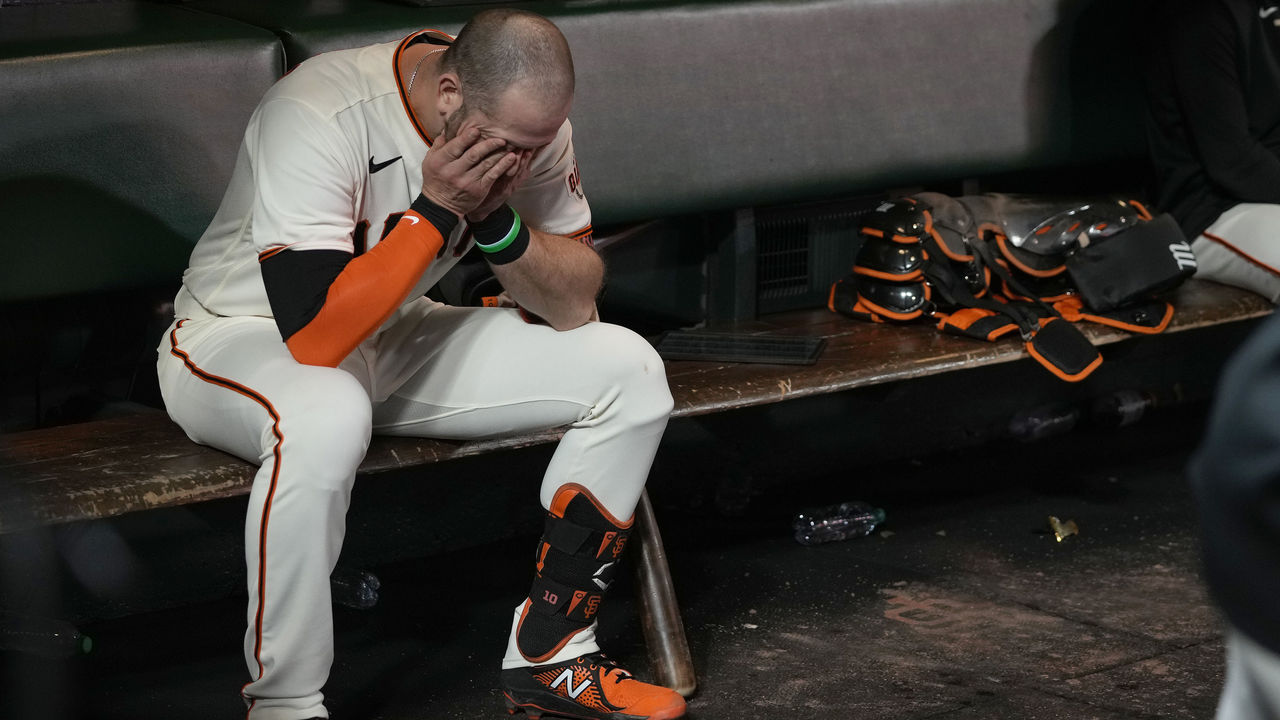 Let's examine the bull case, the optimistic one, and the bear case.
Here's the good news. From 2003 - since PED testing became a thing - through last season, 14 MLB playoff teams logged 3,000 or more plate appearances from players aged 31 to 35. That's the Giants' core age demographic among their position players, including Buster Posey, Brandon Belt, Brandon Crawford, and Ruf.
In fact, that demographic for San Francisco had the most such plate appearances (3,225) since the 2013 Dodgers. The Giants' 31-35-year-olds made nearly 800 more such plate appearances than No. 2-ranking Miami this season.
How did those playoff clubs with older position-player cores fare the next campaign? Eight of 14 made the playoffs. The 2011 Philadelphia Phillies improved upon a 97-win campaign by winning 102 games.
So it can be done.
After all, the best OPS ever from a 31-35 age group (minimum 1,000 plate appearances) - the 1927 Yankees - did just fine the following season, again winning the World Series and 100-plus games in 1928.
Projection systems know how old a player is and how he and other players like him have performed in the past. But they don't know whether or not an organization - or player - developed a new way of training or practicing - a new way of developing skills. And that's exactly what the Giants have done since bringing on Gabe Kapler in 2019 and hiring forward-thinking instructors like hitting coach Donnie Ecker and Brian Bannister, the club's director of pitching.
San Francisco pitched even better than it hit, ranking second to only the Dodgers this season in adjusted ERA.
The development and preparation systems the Giants implemented since the end of the 2019 season might have helped produce a new performance level in older players that is stickier than projection systems - and humans - might expect moving forward.
Maybe San Francisco won't win 107 games again, but perhaps their new talent level is still that of a 90-plus-win team. Perhaps the Giants can bolster their roster, too. Their 2022 salary commitments rank slightly below the MLB average.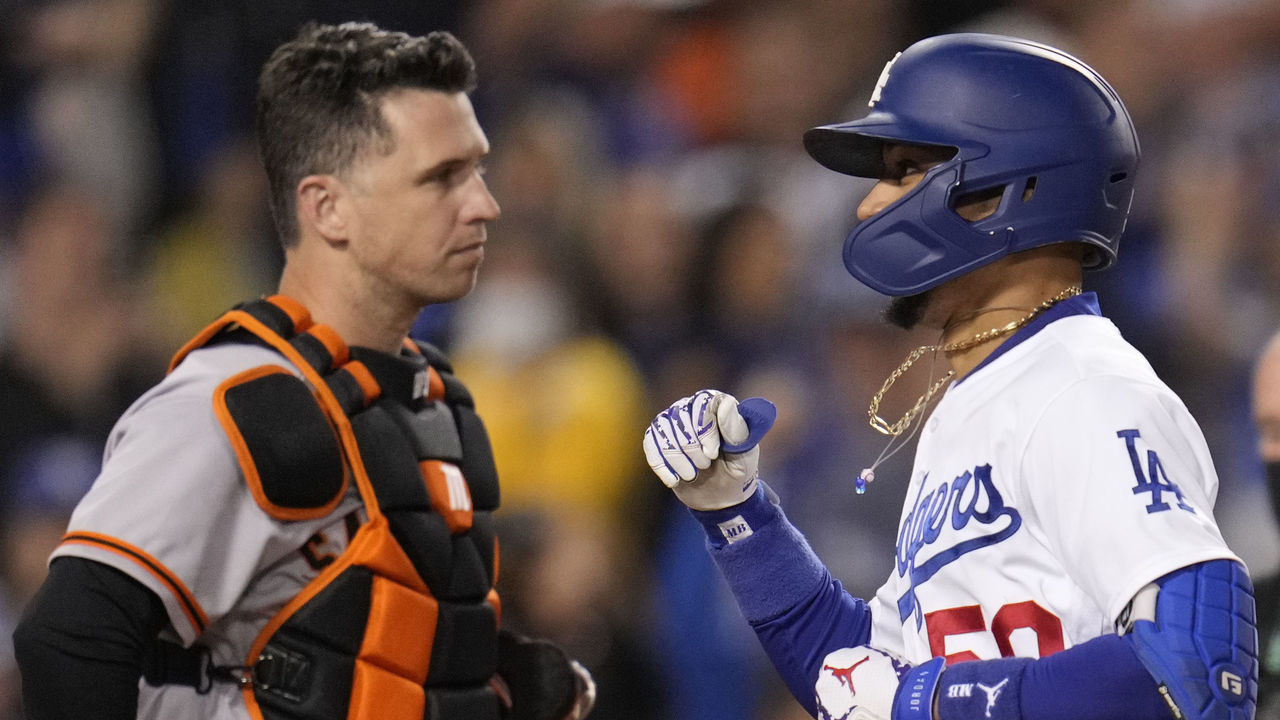 And while back-to-back 100-win seasons are rare, the Dodgers won 106 games in 2019 and 2021. The Yankees pulled off back-to-back 100-plus-win campaigns in 2018 and 2019, and the Astros did it in 2017 and 2018. It can be done.
But none of those teams were this old. The Giants were the oldest collection of hitters since the 2017 Toronto Blue Jays (30.9 years), who finished 13 games worse than the 2016 version that advanced to the postseason.
While the aforementioned 2011 Phillies were great, the 2012 Phillies missed the playoffs after winning 21 fewer contests. Their pitching was more to blame for their 2012 implosion, but their aging hitters played a role in the club's continued decline. Philadelphia hasn't returned to the postseason since 2011.
Of those 14 playoff teams studied, they combined to decline by 3.8 wins the following year. While that might not seem like a big deal, the Giants are in a tough NL West, where one win can make a big difference - and did this year. The Dodgers don't seem to be going anywhere. And the Padres are talented and determined to improve on a disappointing campaign.
San Francisco seems to have plenty of spending power this offseason, but it also has many key free agents, including Belt, Kris Bryant, Anthony DeSclafani, and Kevin Gausman.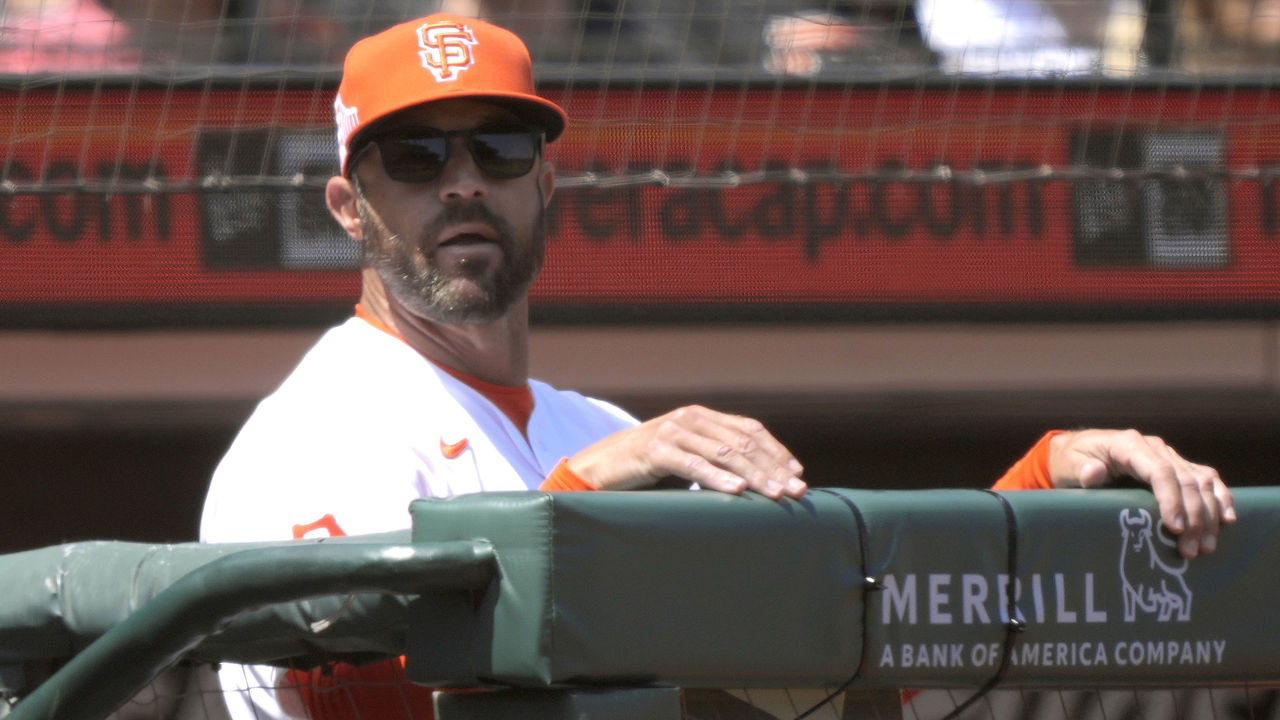 "We've had discussions with just about every impending free agent that we have," Giants GM Farhan Zaidi told MLB Network in August. "We'd like to keep the group together."
The Giants will eventually need to incorporate younger players, and there's a reason for long-term hope: the club's farm system has climbed industry rankings, and Baseball America ranks San Francisco's system at No. 5.
The club also made some of the top season-over-season gains in minor-league performance, as we studied this summer, suggesting its new player-development processes are working at the major- and minor-league levels. But the leap from the minors to the majors is widening, so expecting rookie help next year might be a lot to ask.
After a heartbreaking end to a remarkable season, the door might not close on this group in 2022. But the door is eventually going to slam shut on baseball's oldest group of hitters, and oldest team as a whole. Father Time remains undefeated. Expecting a repeat of 2021, or something close to it, is a lot to ask of baseball's greatest overachievers.
Travis Sawchik is theScore's senior baseball writer.
Comments
✕
Are the Giants a one-hit wonder or a sustainable success story?
  Got something to say? Leave a comment below!