6 biggest questions facing Yankees this offseason
Winslow Townson / Getty Images Sport / Getty
No matter which way you slice it, the 2021 season will go down as a colossal disappointment for the New York Yankees after a wild-card loss to the Boston Red Sox, their fiercest rivals.
A franchise traditionally synonymous with winning, the Yankees haven't appeared in a World Series since they last won the Fall Classic in 2009.
We've identified six key questions that general manager Brian Cashman and Co. need to address this winter.
Will the Yankees extend Judge?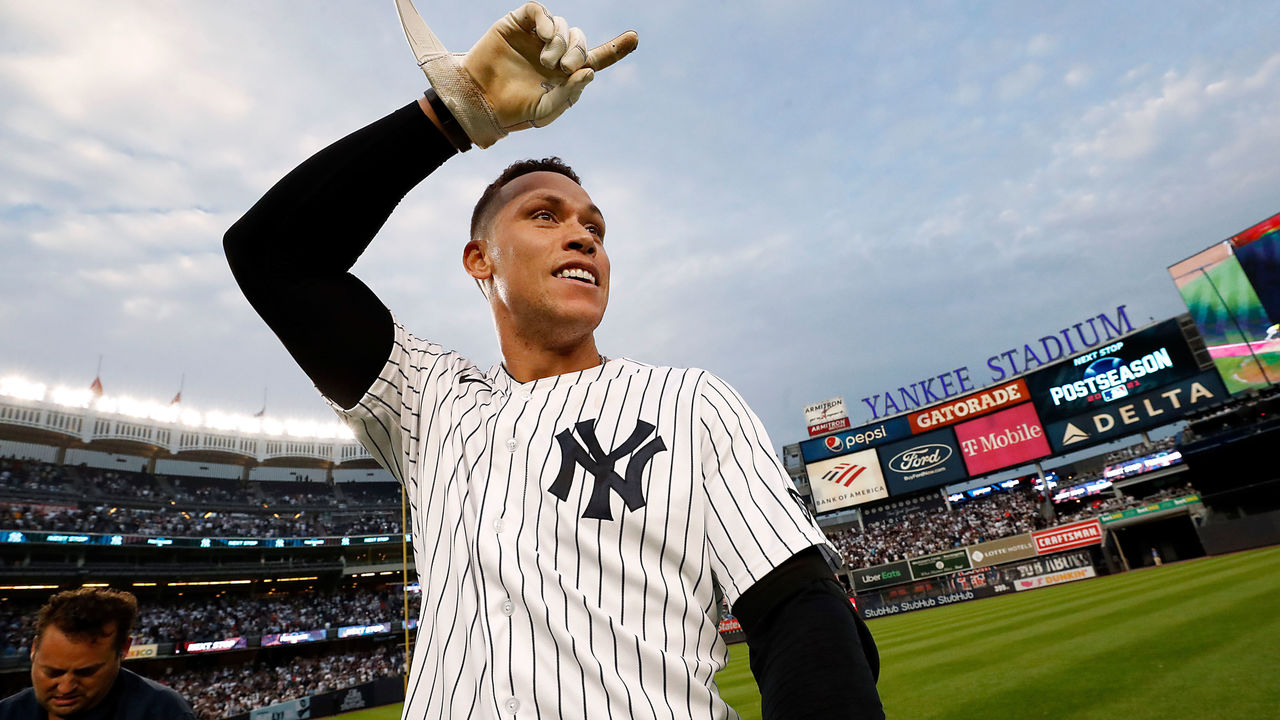 For all of the Yankees' disappointments and shortcomings, Aaron Judge is not among them. The 29-year-old was the lineup's heartbeat throughout the 2021 season. He hit .287/.373/.544 with 39 home runs while playing in 148 games - the most since he played 155 in 2017 en route to winning AL Rookie of the Year.
He's a free agent after 2022, and while he said he wants to be a "Yankee for life" after Tuesday's loss, he added that it's out of his hands. While trading Judge - either in the offseason or at next year's trade deadline - would net a massive haul if the Yankees decide to retool, such a move could cause revolt within the fan base and the remaining roster.
But should the Yankees heavily invest in Judge? There's some cause for concern: Despite being healthy throughout 2021, he's missed significant time due to injury every season between 2017 and now, and he turns 30 next April. Judge is the face of the franchise, though, and he's more than earned a big payday to stick around.
Is Boone finished?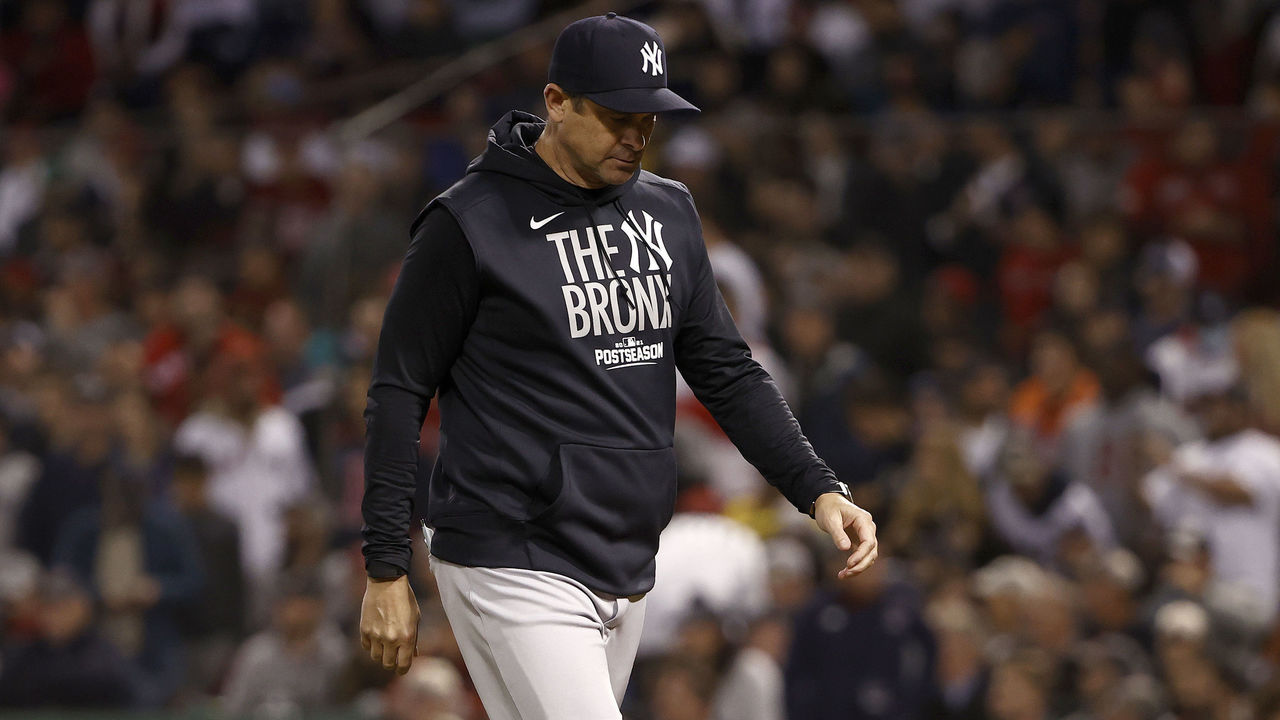 The Yankees hired Aaron Boone as Joe Girardi's successor after the 2017 campaign. In his four seasons, New York has gone 328-218 (including a pair of 100-win campaigns) with one division title and four consecutive trips to the postseason. For most franchises, that level of success would be enough for a lifetime appointment. Expectations are different in the Bronx, however, where the Yankees' longest championship drought was between their 1978 and 1996 titles.
This team is built to win, and Boone himself suggested that his future with the club may be up in the air. With the likes of Buck Showalter, Bruce Bochy, Ron Washington, and other experienced managers presumably available this winter - and plenty of competition for their services - the Yankees may take this opportunity to make a change.
Will they make a big splash at shortstop?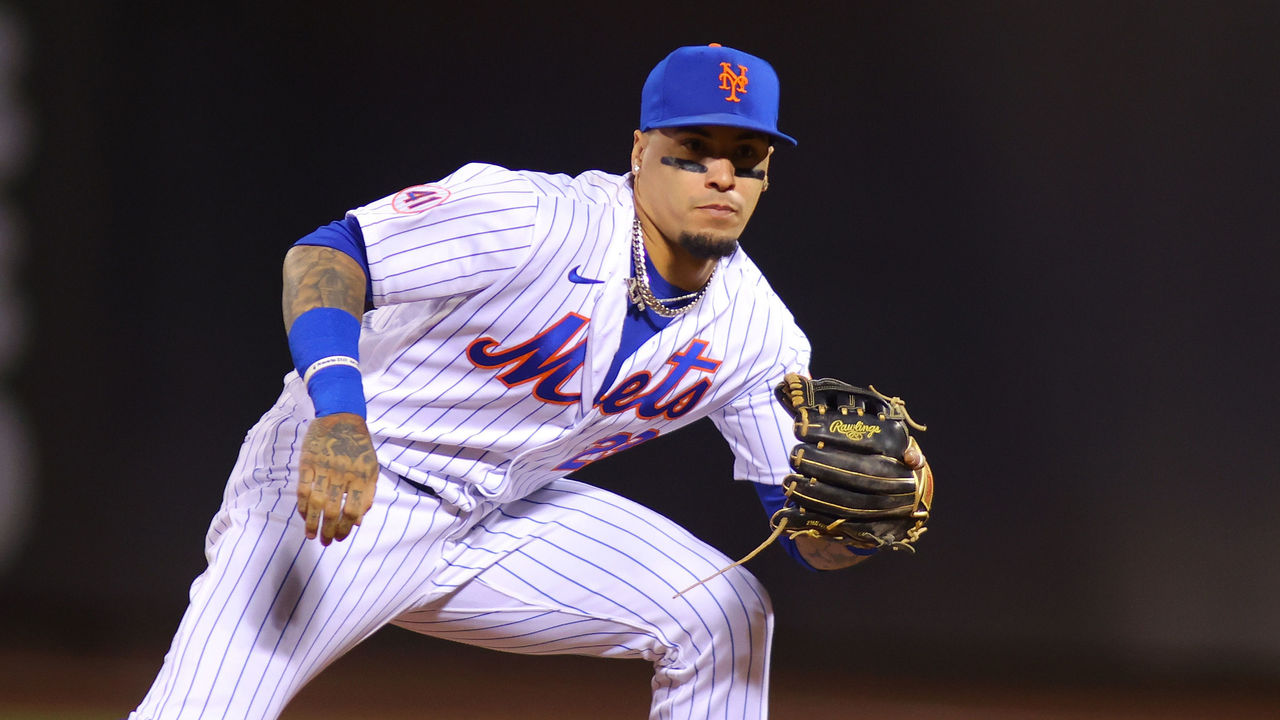 Now that Gleyber Torres seems to have permanently shifted to second base, the Yankees' big addition this winter could be at shortstop. The free-agent class is booming with talent as Corey Seager, Marcus Semien, Carlos Correa, Javier Baez, and Trevor Story all hit the open market.
That's not to discredit the yeoman's work of Gio Urshela, who played 28 games at short this season with DJ LeMahieu moving over to third and Torres at the keystone. But as good as Urshela has been, adding a multi-time All-Star at the position would make a statement that suits the Yankees' stature. If they do, perhaps they'll make Torres available on the trade market - or dangle Urshela, who should draw substantial interest.
What will the rotation look like?
Gerrit Cole is a convenient scapegoat for the premature finish to the Yankees' season after he recorded only six outs and allowed three earned runs in the wild-card game. The Yankees don't sniff the postseason without Cole, who went 16-8 with a 3.23 ERA in 30 starts; still, the $324-million man was signed to show up on the big stage, and he didn't answer the call.
Luis Severino worked in relief in his return from Tommy John but should be back at full strength by Opening Day, offering an internal upgrade to the rotation. Jameson Taillon, who's under team control for another year, showed flashes of brilliance - particularly in July and September - but his durability is a major question mark. Corey Kluber is another injury risk and he's a free agent.
The Yankees could bring Kluber back or they could set their sights on a bigger name. Robbie Ray - Cole's chief competitor in the Cy Young race - will be available, as will Max Scherzer, Justin Verlander, Carlos Rodon, and a host of other arms.
How do they navigate the post-2022 exodus?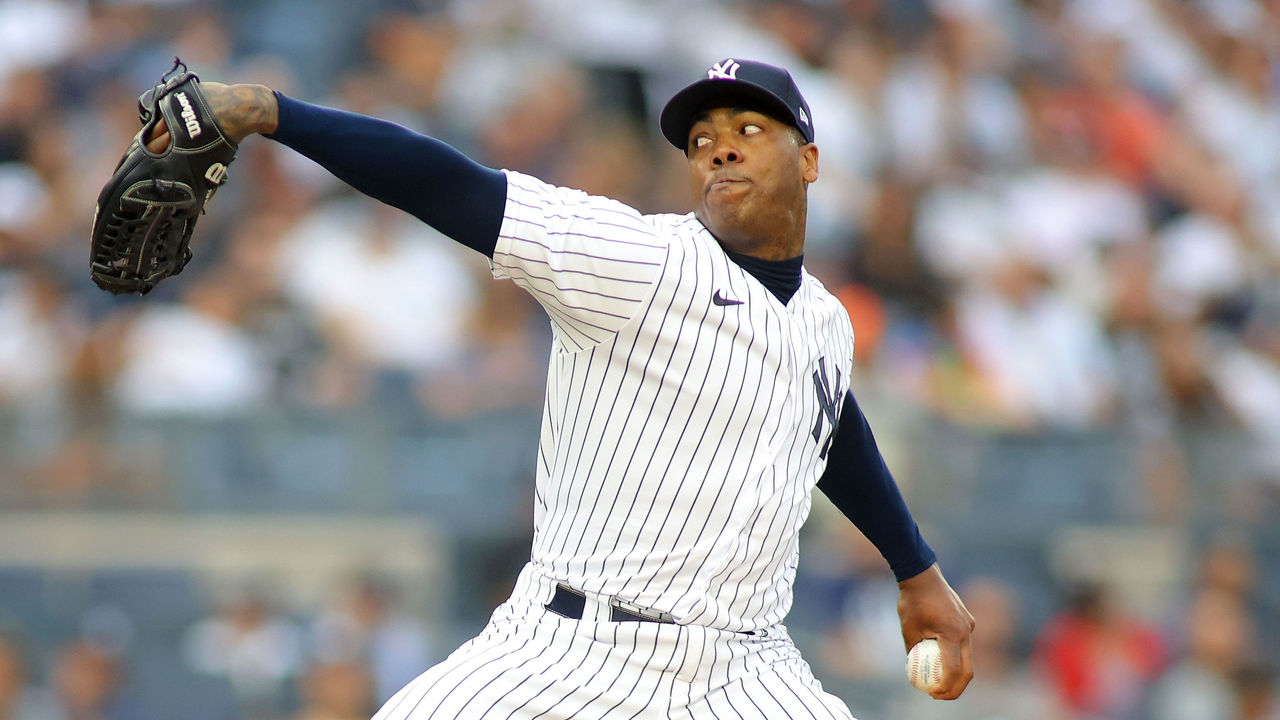 This offseason's potential roster churn pales in comparison to what may be coming after the 2022 campaign, when the following players could all hit free agency:
Aaron Judge
Luis Severino ($15M team option for 2023)
Jameson Taillon
Brett Gardner ($2.3M team option for 2022)
The Yankees will almost certainly pick up Severino's option, and he's a top priority as an extension candidate. Gallo struggled after being acquired from Texas, and between that and a potentially healthy Aaron Hicks (under contract through 2026), New York may not keep the former Ranger beyond next year.
Chapman is most the intriguing case after Judge because 2021 was the most uneven season of his career. He posted a 3.36 ERA, and while the strikeouts were there (15.5 K/9), he also issued free passes at his worst clip since 2011, walking 40 batters in 56 1/3 innings (6.1 BB/9).
What will they do with Voit?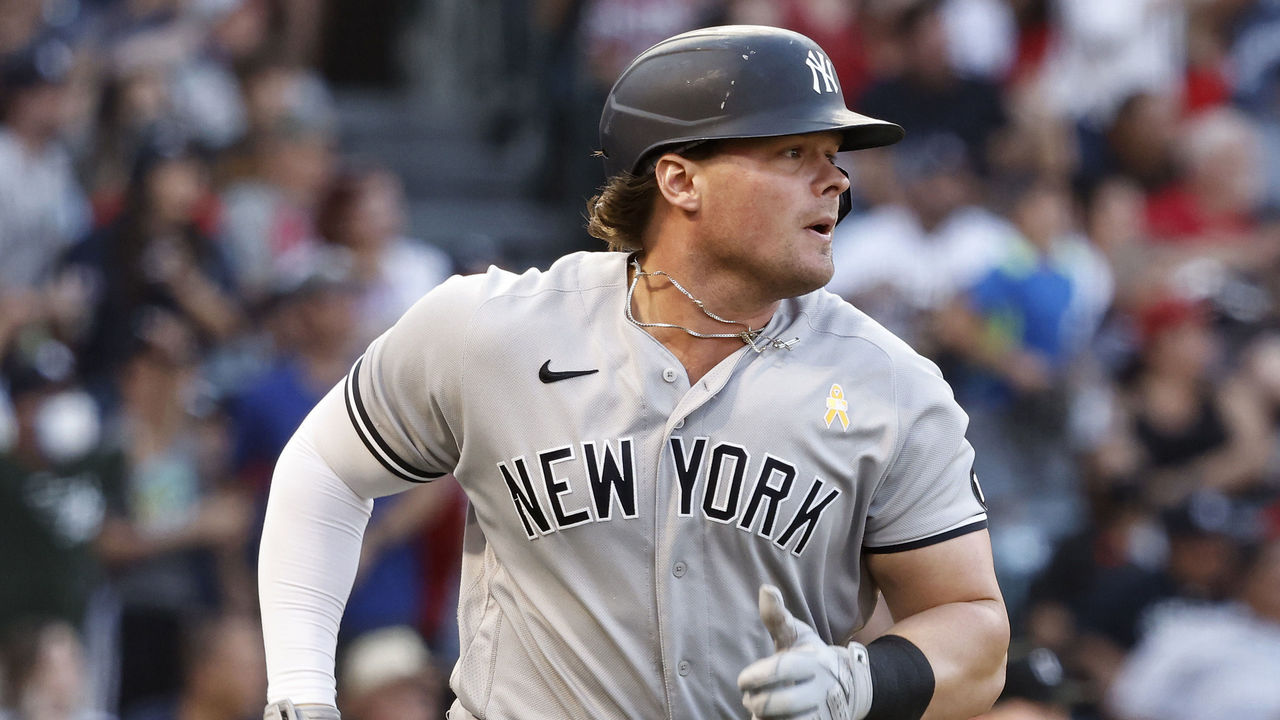 Nothing went right for Luke Voit in 2021. He opened and closed the season on the IL with knee issues, and when he was healthy, he had trouble finding consistency at the plate. It was a huge step back after Voit led the AL with 22 home runs in the pandemic-shortened 2020 campaign.
He also expressed frustration after the Yankees acquired fellow first baseman Anthony Rizzo at the trade deadline. Rizzo and Gallo were brought in to provide some left-handed depth, but it apparently didn't sit right with Voit.
With Rizzo a free agent, Voit appears set to open next season as the Yankees' primary option at first, but the club was shopping him, and the versatile LeMahieu could slide over from third if Voit is moved.
Voit's trade value may be at a low point following his injuries, however, and his power potential might be enough to convince the Yankees to move forward with him. He's also under team control through the 2024 season, so he could help the franchise weather the free-agency storm ahead of 2023.
Comments
✕
6 biggest questions facing Yankees this offseason
  Got something to say? Leave a comment below!