Grading the 10 biggest deals of MLB's trade deadline
Eric Espada / Getty Images Sport / Getty
The most exciting trade deadline day in MLB history ended with a bang Friday, as a flurry of deals went down in the waning hours. Let's look at 10 of the biggest transactions made leading up to the deadline and grade the hauls for each side.
Giants land Bryant from Cubs
It came down to the wire, but the Giants did their best to keep pace with the club's NL West rivals by adding a former MVP in Kris Bryant, and the acquisition cost doesn't appear to be overly steep.
Bryant is extremely versatile defensively. The 29-year-old is capable of holding down third base while Evan Longoria recovers from his shoulder injury, spelling Brandon Belt at first base when the longtime Giant is healthy, and roaming all three outfield spots. Combine that with Bryant's .861 OPS and 132 wRC+, and San Francisco landed a bat that should be able to play in any ballpark.
For the Cubs, their return has to be disappointing even though Bryant is a rental, especially considering some of the other hauls on Friday and earlier. Alexander Canario and Caleb Kilian are still prospects, and they could blossom into stars in Chicago. But Bryant was the face of the franchise, making this move a bitter pill to swallow.
Giants: A
Cubs: C+
Dodgers pull off blockbuster for Scherzer, Turner
The rich get richer, and the Nats throw themselves headfirst into a rebuild.
In Scherzer, the Dodgers add yet another ace to an already ridiculous rotation, especially with Clayton Kershaw nearing his return. Perhaps more impressively, they plug in Turner to form a dynamic middle infield alongside Corey Seager for the remainder of 2021. Turner is also the primary option to replace Seager if he signs elsewhere in free agency. Los Angeles dealt some good prospects in Keibert Ruiz and Josiah Gray, but this trade gives the team much stronger odds to repeat as World Series champs.
The return isn't terrible for Washington, but the move ends an otherwise fruitful era. Not being able to extend Turner - perhaps because of the money owed to Stephen Strasburg and Patrick Corbin - is a kick in the teeth that will be felt for years.
Dodgers: A+
Nationals: B-
Rangers trade Gallo to Yankees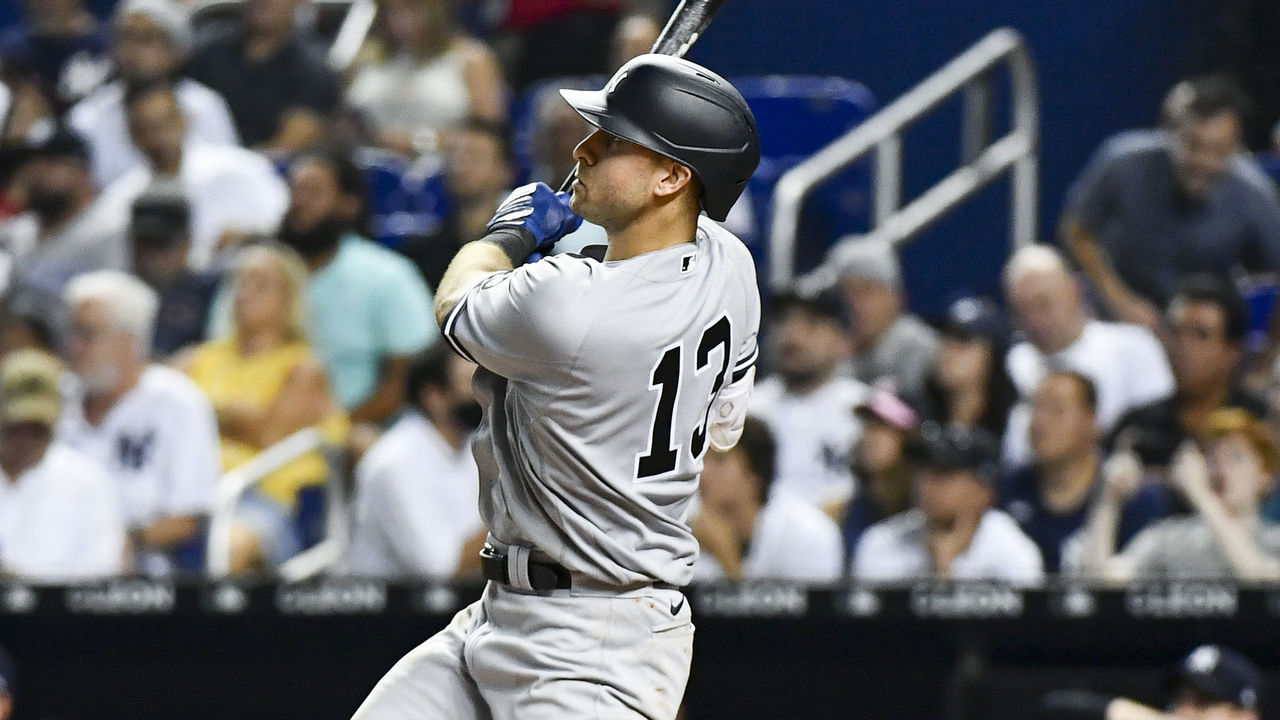 The Yankees acquired Anthony Rizzo while also addressing rotation concerns with Andrew Heaney, but the deal of the deadline in the Bronx was undoubtedly the Joey Gallo move.
New York gets much-needed left-handed power combined with elite outfield defense in a single package. Watching Gallo tee off at Yankee Stadium will be a thing of beauty through at least the end of 2022. So even if getting him isn't quite enough to salvage this year, the Yankees are in a solid position to go for broke next season.
The Rangers received four prospects, but the jury is still out on whether they landed quality on top of quantity in exchange for one of their most likable and recognizable players in recent memory.
Yankees: A
Rangers: B-
Twins flip Berrios to Jays for top prospects
Getting Jose Berrios gives the Blue Jays the help they desperately needed in their rotation, but the cost acquisition appears high.
Austin Martin was the fifth overall selection during last year's draft, and some considered him to be the best hitter in that prospect crop. Meanwhile, Simeon Woods Richardson was the key piece in the 2019 Marcus Stroman deadline deal. Woods Richardson and Martin have underwhelmed in 2021, but the upside remains substantial for both. However, Toronto received a durable mid-rotation arm in Berrios, and he offers added stability for potential postseason runs this year and next.
Blue Jays: B+
Twins: B+
Mets nab Javy from Cubs
Power notwithstanding, Baez isn't producing the best season at the plate, and the Mets gave up Pete Crow-Armstrong - their top draft pick from 2020 - to get him.
With Jacob deGrom now looking at a September return, maybe focusing on rotation help beyond Rich Hill and Trevor Williams would have been preferable. This trade will look better if Baez can regain his form that led to a second-place MVP finish in 2018, especially as the Mets aim to make some noise in the second half. If not, at least he'll form a hell of a double-play tandem with Francisco Lindor for a couple of months.
Mets: B+
Cubs: A-
White Sox bolster bullpen with Kimbrel
After spending $54 million this past winter to land Liam Hendriks, the White Sox didn't need to acquire one of the best closers ever in Craig Kimbrel. They boast the fifth-best bullpen in the majors by FanGraphs WAR and sixth in the AL by FIP. But now the AL Central juggernaut is built even more soundly for the postseason, when high-leverage relievers play an outsized role - just ask the 2020 Tampa Bay Rays.
To their credit, the Cubs did a decent job of maximizing the return for a closer who will likely be a free agent in a couple of months (Kimbrel carries a $16-million team option for 2022). In exchange, they get Nick Madrigal, who looked like a legitimate AL Rookie of the Year candidate before his season-ending injury. He'll likely never develop a power stroke, but the second baseman has played well at the big-league level so far with his elite contact abilities. This deal is a rare win-win for both sides.
White Sox: A
Cubs: A
Brewers acquire Escobar from D-Backs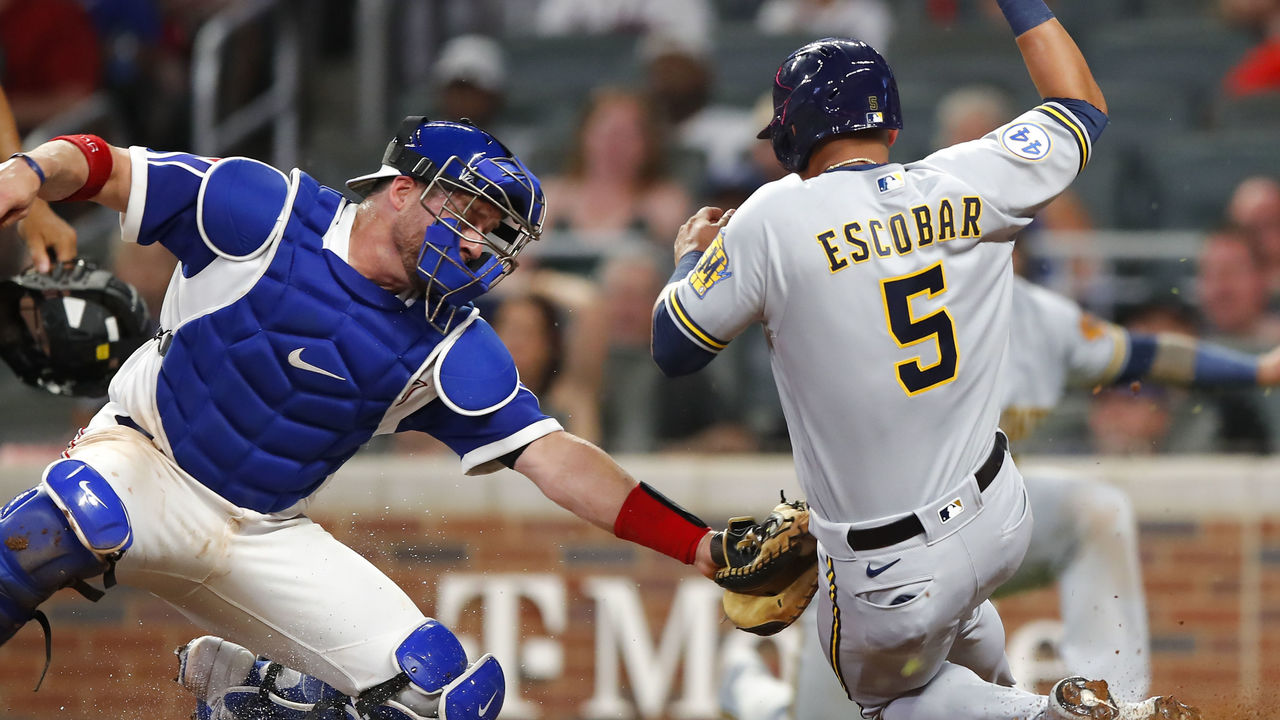 This is a solid, if unspectacular, pickup for the Brewers.
Eduardo Escobar's on-base skills have deteriorated in recent seasons, seemingly at the expense of extra power. He can play several positions, but Escobar will likely spend most of his time at third with Kolten Wong entrenched at second base.
Cooper Hummel, who has walked nearly twice as often as he's struck out in Triple-A, could jump to the majors this year for Arizona. Alberto Ciprian, the other piece, is only 18, so it'll be a while before he develops. The Brewers added an All-Star infielder for two minor leaguers who didn't figure to be among the team's top prospects. Not bad, even if Escobar is a rental.
Brewers: B+
D-Backs: B
Phillies get Gibson, Kennedy from Rangers for package of prospects
This deal is somewhat puzzling from the Phillies' perspective, as until recently Spencer Howard was one of their most exciting and talked about young hurlers. Yes, his 5.81 ERA since debuting in 2020 is suboptimal, but he's only appeared in 52 2/3 innings.
It's a win-now move, and both Gibson and Kennedy have been reliable, but the former has benefitted from luck all year with vastly improved HR/FB numbers and a career-low BABIP against. At least Philly snagged pitching prospect Hans Crouse in the deal to somewhat offset losing Howard, but this move carries a lot of risk.
Phillies: B-
Rangers: B+
Athletics, Marlins swap Luzardo, Marte
It already feels like Starling Marte belongs on the Athletics because he's very good at pretty much everything but not great at anything. He steals a good amount of bases, hits a decent amount of homers, gets on base at a respectable clip, and plays defense pretty well.
The problem for Oakland is that his deal expires this winter, and the A's aren't known for retaining their free agents. Even more mystifying, they parted with Jesus Luzardo, the former elite prospect who has flashed some brilliance during his brief career so far, and he's under team control through 2025. The Marlins get another potential future ace to build around, and the Athletics get an outfield piece they likely won't retain, and Stephen Piscotty will play less now. Puzzling.
Marlins: A
Athletics: B-
Rockies inexplicably keep Story, Gray, Bard
In this case, it's the deal that wasn't made. Because what's worse than trading Nolan Arenado and $60 million to the Cardinals for an underwhelming package of non-prospects? Not following through months later and retaining Trevor Story because the front office believes a competitive-balance pick is better than picking up the phone.
Colorado also decided to keep Jon Gray and Daniel Bard through a rebuild, treating a 29-year-old starter and a 36-year-old reliever like key pieces to build around. Woof.
Rockies: F
Comments
✕
Grading the 10 biggest deals of MLB's trade deadline
  Got something to say? Leave a comment below!