Winners and losers from MLB's trade deadline
Short- and long-term fortunes can be won and lost around Major League Baseball's trade deadline. Just consider some recent history.
In 2015, the Kansas City Royals added Ben Zobrist and Johnny Cueto, who contributed to their World Series championship. In 2016, the Chicago Cubs acquired rental closer Aroldis Chapman, sending Gleyber Torres to New York. While Chapman had an uneven postseason, he was the winning pitcher in Game 7 of the World Series (after blowing a save that night, one of his three blown saves that postseason) as the Cubs finally broke their curse. At the waiver deadline in 2017, the Houston Astros acquired Justin Verlander and fixed his slider grip, and he helped the club to a title. In 2018, the eventual champion Boston Red Sox did not make a trade, but in 2019, the Washington Nationals improved their bullpen without surrendering a prospect inside their top 20.
But on the flip side, in the summer of 2016, the White Sox sent teenage shortstop prospect Fernando Tatis Jr. to San Diego for James Shields. That same summer, the Los Angeles Dodgers sent Yordan Alvarez to Houston for Josh Fields. In summer 2018, the Pittsburgh Pirates made a trade that devastated their franchise and in part led to regime change when they sent Tyler Glasnow, Austin Meadows, and Shane Baz (who is now a top 20 prospect in baseball) to Tampa Bay for Chris Archer.
The Pirates had just a 16% chance of making the playoffs at the time; the White Sox were also a fringe case (32%), according to FanGraphs projections, whereas the aforementioned Royals, Cubs, and Astros all enjoyed at least 93% playoff chances and led their divisions. The Nationals had a 79% chance of making the playoffs, and the Cubs (17%) and Astros (16%) owned the top World Series chances at the end of those respective July periods. The Pirates were taking a desperate swing. While most contenders do something at the deadline and have holes to fill, there's a lesson here about knowing when to go all-in.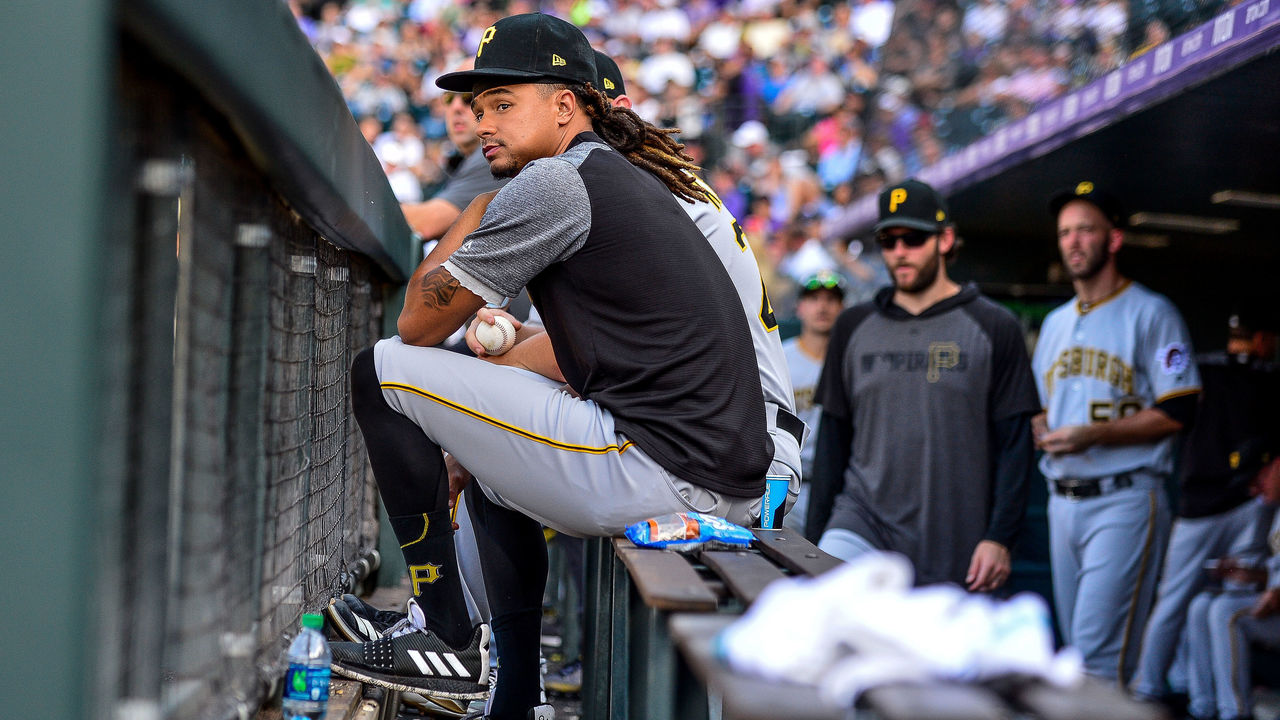 The majority of deadline acquisitions won't wildly alter a club's fortunes by themselves, though the tight NL West race presents the right circumstances for a rare high-impact deal such as the Dodgers' blockbuster trade. Only one team can win a title, and there's great risk in overpaying as a fringe contender. The 231 major-league players traded in the month of July from 2016-20 averaged 0.26 WAR of production for their new clubs during the rest of the season. Only 29 of them produced 1-2 WAR, and only six produced 2-plus WAR. Ninety-five of those players produced zero or negative WAR.
With that recent history as a backdrop, let's examine this incredible, YOLO-filled deadline period's winners and losers.
The winners
Los Angeles Dodgers
The Dodgers added the top starting pitcher (Max Scherzer) and position player (Trea Turner) at the deadline, along with another quality arm (Danny Duffy) in an effort to win baseball's toughest division and avoid a play-in game.
The Dodgers gave up a lot, including two top 50 prospects (catcher Keibert Ruiz - who was blocked by Will Smith - and right-handed starter Josiah Gray), for players they will have limited control over. But L.A. is built to win now, with an extremely talented roster (that now has approximately zero holes) and MLB's highest payroll at $285 million. While there's considerable risk here, as Scherzer has dealt with injuries over the last two years and there's no guarantee of avoiding the play-in, the Dodgers are in the unusual spot of perhaps being the World Series favorites without leading their division entering August.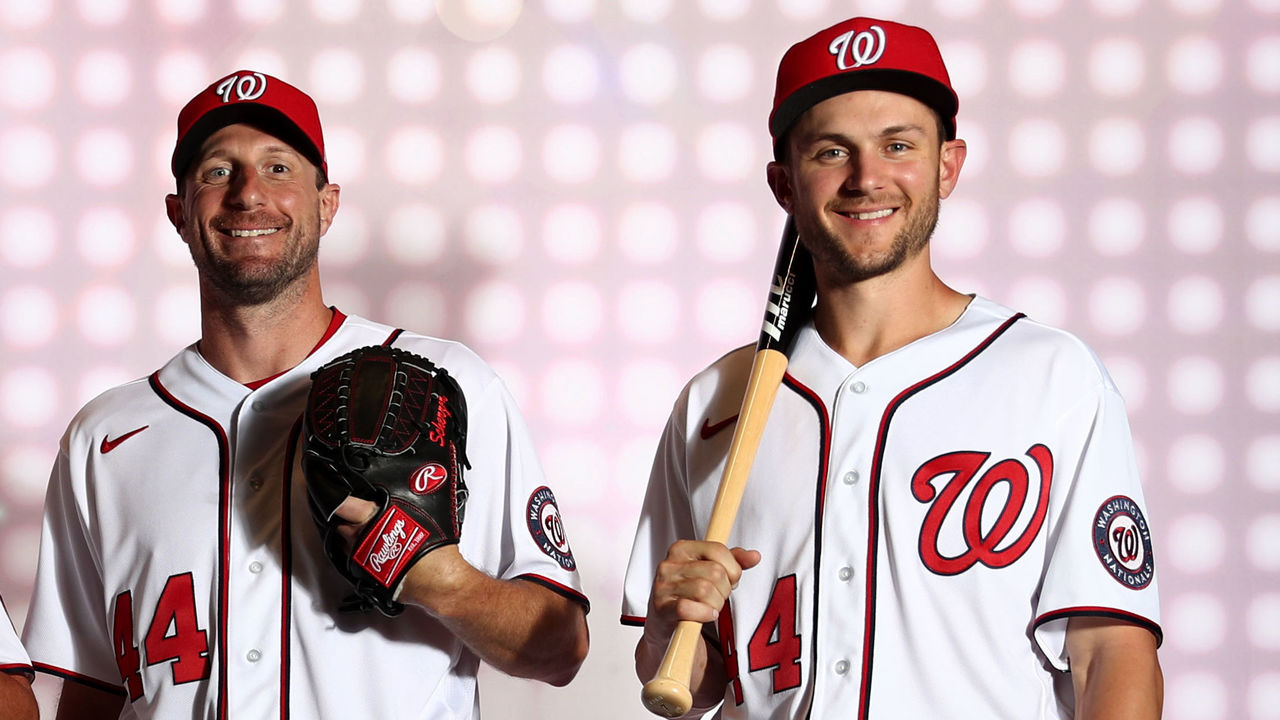 The Dodgers are three games back of the San Francisco Giants and yet they improved their FanGraphs title odds from an MLB-best 17.9% as of Wednesday morning to 21.8% on Friday morning. Then the Giants acquired Kris Bryant just inside the 4 p.m. deadline, making the Dodgers' task just a bit more difficult and this deal perhaps more significant. It's a perfect storm in which a blockbuster trade could pay off big.
Miami Marlins
Jesus Luzardo struggled this year and needs improvement - namely, his fastball needs a different movement profile. But he's still a lefty who averages 96 mph, has three average to above-average pitches, and possesses at least adequate command. He is also under team control through 2025. Months ago, many would have considered him untouchable. Development plays a huge role in the outcome of trades for young players, and the Marlins' recent success with young arms provides some optimism that they can get Luzardo back on track. At the cost of two months of Starling Marte, this trade could go down as the top heist of the deadline period.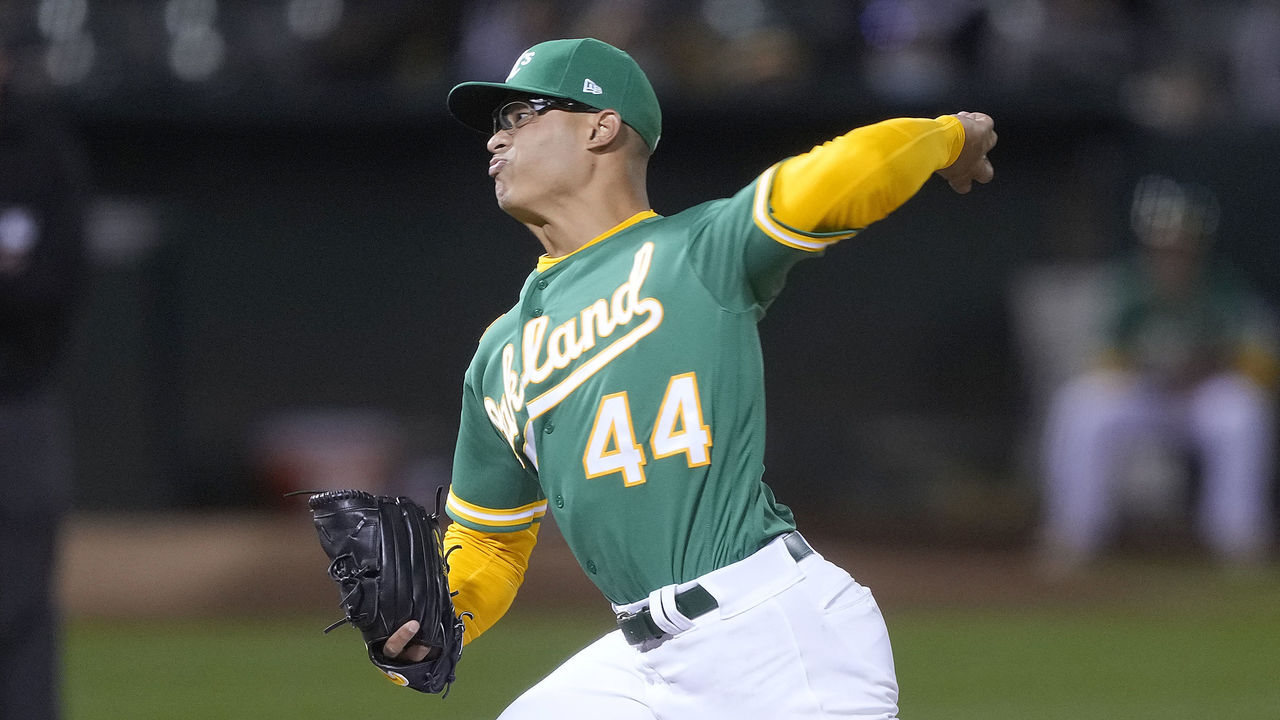 Seattle Mariners
While some anonymous players trashed general manager Jerry Dipoto for trading elite reliever Kendall Graveman, the Mariners had a minus-49 run differential at the time and are 10 wins better than their expected record. Those marks scream that this is an overachieving club due for regression, and trading a soon-to-be free-agent reliever for a potential long-term, major-league-ready everyday player in Abraham Toro makes a lot of sense. But Dipoto wasn't done, and he wasn't punting on the season. He was hedging. He then traded for Tampa Bay reliever Diego Castillo, who is under club control through 2024, sending pitcher J.T. Chargois to the Rays along with the club's 17th-ranked prospect, Austin Shenton, who isn't MLB-ready. In a trade with Pittsburgh, Dipoto also added innings-eating starter Tyler Anderson without giving up a top-30 prospect. Opportunistically, Dipoto both bought and sold. He didn't give up on 2021, but he also added MLB-ready pieces who can help this year and beyond, and he did it without sacrificing significant up-and-coming talent. The Mariners took the most creative approach to dealing at the deadline.
Houston Astros
The Mariners and Astros made a win-win trade as Houston's bullpen needed help. The Astros have the top offense in the game according to wRC+ (119) - 7 percentage points better than Toronto, and 11 better than the Dodgers and White Sox - and a collection of quality, if not dominant, starting pitchers. Graveman's bowling ball of a sinker and good command make him a great late-inning weapon. A World Series contender is the type of team that should invest at the deadline.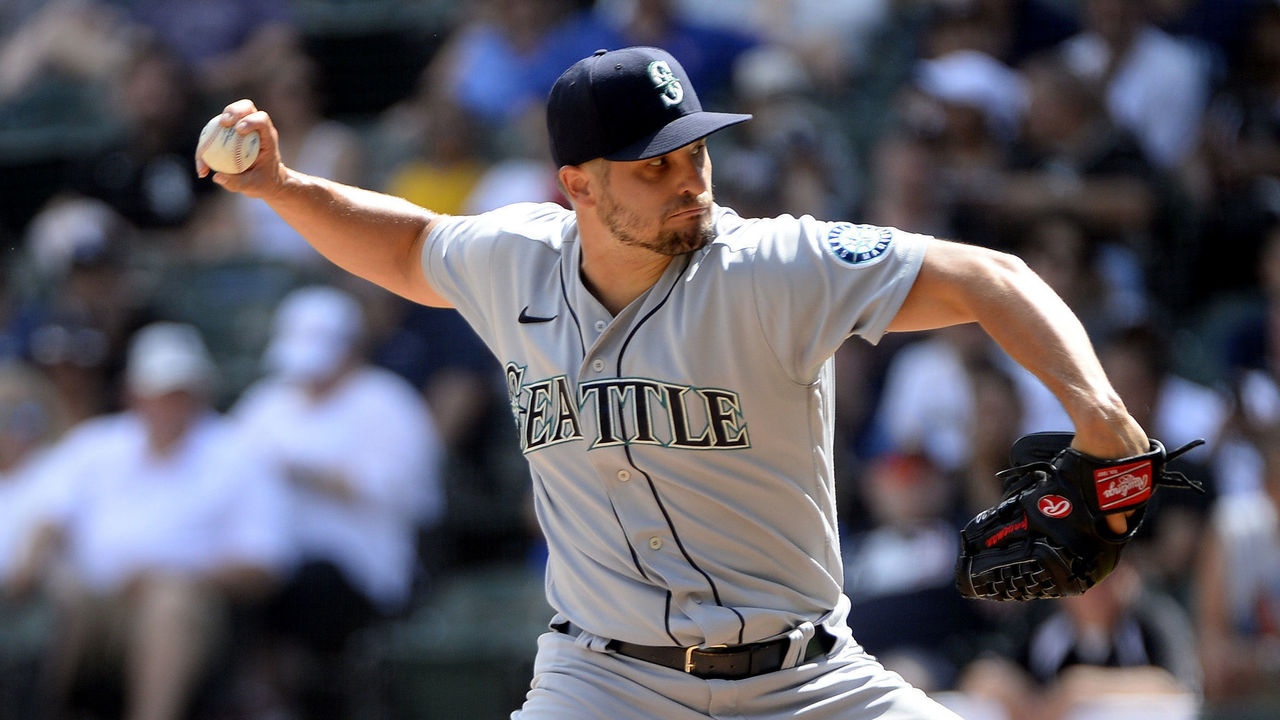 Milwaukee Brewers
The Brewers rank in the lower quartile of production at the infield corners. Bringing switch-hitting, extreme fly-ball hitter Eduardo Escobar to fly-ball-friendly American Family Field is a perfect fit. The Brewers' elite pitching and defense - they have an MLB-best 2.17 staff ERA over the last 30 days - put them comfortably atop the division, and this move solidifies their spot and makes them a greater postseason threat.
Chicago White Sox
Recent history indicates top contenders are wise to be aggressive at the deadline - not so much to secure a playoff berth (the White Sox have just about done that with a 98% chance), but to increase their odds of postseason success. The White Sox bolstered their bullpen with the top reliever available in Craig Kimbrel (0.49 ERA and15.7 K/9), who looks to be in vintage, dominant form, and they trailed only the Astros in World Series chances in the AL (11.8%). The difference Kimbrel could make in high-leverage postseason situations is worth the cost for one of a handful of teams with plausible title chances.
Chicago Cubs
The core of what was once thought to be a possible dynasty was dismantled Friday, largely because of the Cubs' failure to develop pitching. But the Cubs did well to get the Yankees' No. 9 and No. 12 prospects for a rental in Anthony Rizzo, along with landing Nick Madrigal - a young regular (when healthy) with a high floor - as the headline piece for Kimbrel.
The Cubs were also able to pry away the New York Mets' No. 5 prospect, outfielder Pete Crow-Armstrong (a first-rounder last June), for Javy Baez. Right before 4 p.m. ET on Friday, the Cubs also moved Bryant. It's certainly not what Chicago envisioned a few years ago, but with these expiring deals and without much leverage, the Cubs made the best of a bad situation at the deadline.
The losers
Oakland Athletics
The A's have little chance of catching the Astros in the AL West and it's a coin flip whether they'll make the postseason. Despite that, they sent the electric but erratic arm of Luzardo to Miami for two regular-season months of Marte. Especially for a small-budget team unlikely to be guaranteed a postseason series, it's the kind of big buy that history suggests could yield a very poor return.
New York Yankees
Yes, the Yankees are better today. Yes, the ballpark is a great fit for the left-handed sluggers they added in Joey Gallo and Rizzo. Yes, they have been below-average against right-handed pitching (93 wRC+), and they own the second-lowest platoon-advantage mark in the majors (43.4%), ahead of only the Toronto Blue Jays. But in adding Gallo, the Yankees also add strikeouts to a whiff-heavy lineup. As velocity has ramped up and breaking balls have become nastier, every World Series champ since 2013 has been more challenging to strike out than the MLB average. The 2015 Royals and 2017 Astros posted the lowest strikeout rates in the majors, the Dodgers were the third-toughest team to K last year, and the Nationals were the fourth-toughest club to strike out in 2019.
The Yankees also surrendered six of their top 30 prospects - including a top-10 organizational prospect in pitcher Alex Vizcaino and toolsy teenage outfielder Kevin Alcantara, who is generating some top-100 prospect buzz. That's a steep price to pay for a team with a worse than 50-50 path to the postseason. The Yankees control Gallo through next season. Rizzo is a rental, however, and they needed to increase the quality of Chicago's return so that the Cubs would cover his salary and New York could stay under the luxury tax.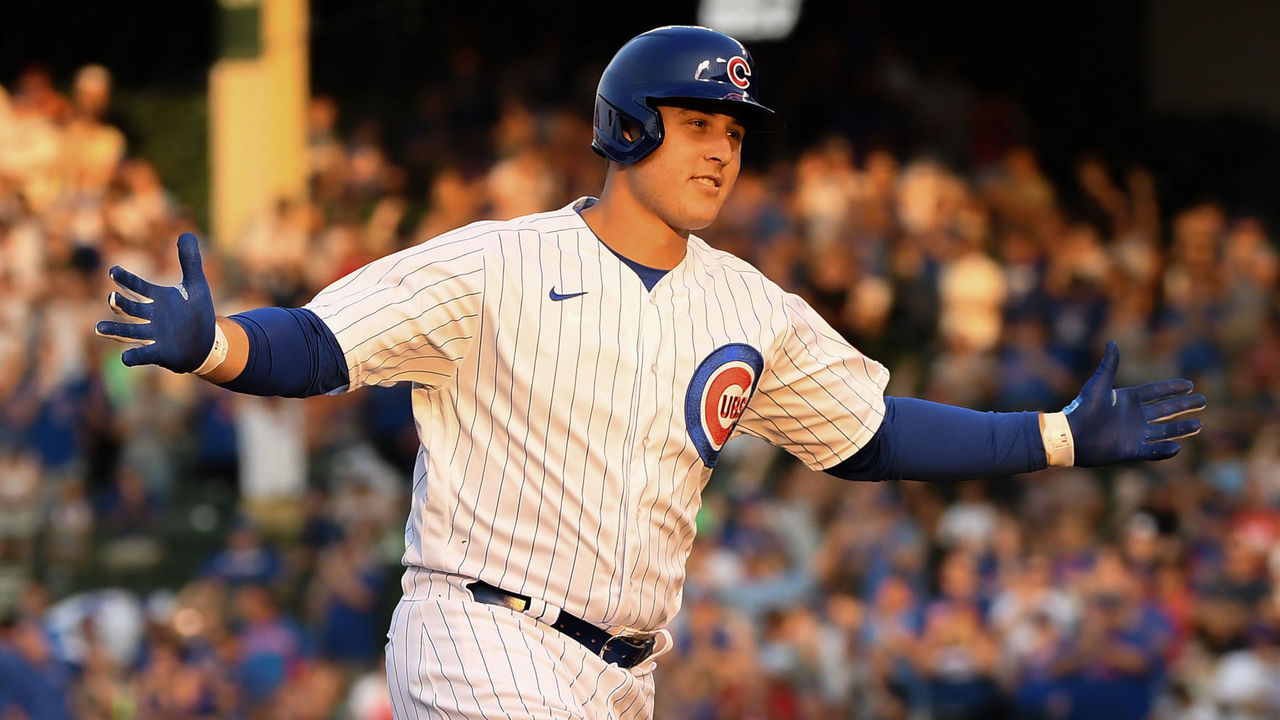 On Tuesday, FanGraphs gave the Yankees a 43% chance to make the playoffs and a 5% chance to win the division. As of Friday morning, their playoff chances had risen modestly to 45% and their division chances inched up to 6%. In Thursday's loss to the Rays, their pitching blew up and ace starter Gerrit Cole got rocked. He owns a 4.68 ERA since MLB's June 3 memo about cracking down on sticky stuff. To have a special season, the Yankees need Cole to be dominant. Expectations are different in New York, and perhaps the Yankees can bash their way into and through October, but it's tough to believe in their resume so far.
San Diego Padres
The Padres are in an awkward spot with 88% playoff odds but only a 10% chance at winning the division entering Friday. They look destined for a play-in game despite boasting one of the most talented rosters in the league, a young core, and more talent in the farm system. The Padres cannot catch a break with the Giants and Dodgers in their division, and they have also underperformed their expected record by three wins. This might not have been the right deadline for San Diego to go all-in as the Dodgers did. Still, the team had to do more than add Daniel Hudson, Jake Marisnick, and Adam Frazier, who doesn't fill an obvious need and whose .355 BABIP suggests he's due for some regression.
Toronto Blue Jays
The Blue Jays have underachieved this year from a run-differential standpoint. They need pitching help, as their fan base well knows. They could be dangerous if they can reach October. But the game's No. 16 overall prospect (according to MLB Pipeline) in Austin Martin and the No. 68 overall prospect in Simeon Woods Richardson - also two of Toronto's top-four prospects - are a lot to give up for eight regular-season months of Jose Berrios, a very good but not elite starting pitcher. The Dodgers paid a similarly high price at the deadline, but they have a much better chance of reaching the postseason (Toronto owned a 26% chance of making the playoffs entering Friday) and advancing deep into October.
It's more fun for fans to see teams adopt a YOLO approach at the deadline, but only one team can win it all.
Travis Sawchik is theScore's senior baseball writer.