Which MLB teams hold hidden advantages, and weaknesses, on defense?
Icon Sportswire / Getty Images
Even in an age of strikeouts and home runs, of fewer balls in play at any time in major league history, defense still matters. And it remains a somewhat hidden skill.
Understanding how hitters and pitchers are performing relative to their peers is easier than comparing defenders. What might be a highlight-reel play for one defender might be routine for another.
While there's less defensive data, evaluating defense is in a better place thanks to measures like Sports Info Solutions' Defensive Runs Saved, which attempts to quantify a player's entire defensive performance compared to the league average. If a ball is hit at a certain speed and distance to a defender, that player is evaluated on how well they performed compared to other batted balls with the same characteristics.
Throughout the season, players are credited and debited points for their play. Almost all plays are evaluated, including shifts. While it isn't a perfect measure, it's superior to standard fielding percentage, which captures far less of a defender's true ability.
Just past the season's midpoint, we'll use DRS to evaluate which teams and players are producing hidden value defensively and which are bleeding away wins through defensive weaknesses. And while so much focus is on acquiring arms and bats at the trade deadline, there's an argument that some clubs should search for gloves.
As one might expect, the Tampa Bay Rays, who often seem to excel in every facet of the game, are again among the best defensive teams. They're loaded with quality athletes in the field and position them well. The club is first in baseball in runs saved (plus-58) through Wednesday's games but has been trading the MLB lead with the Colorado Rockies (plus-51) in recent days.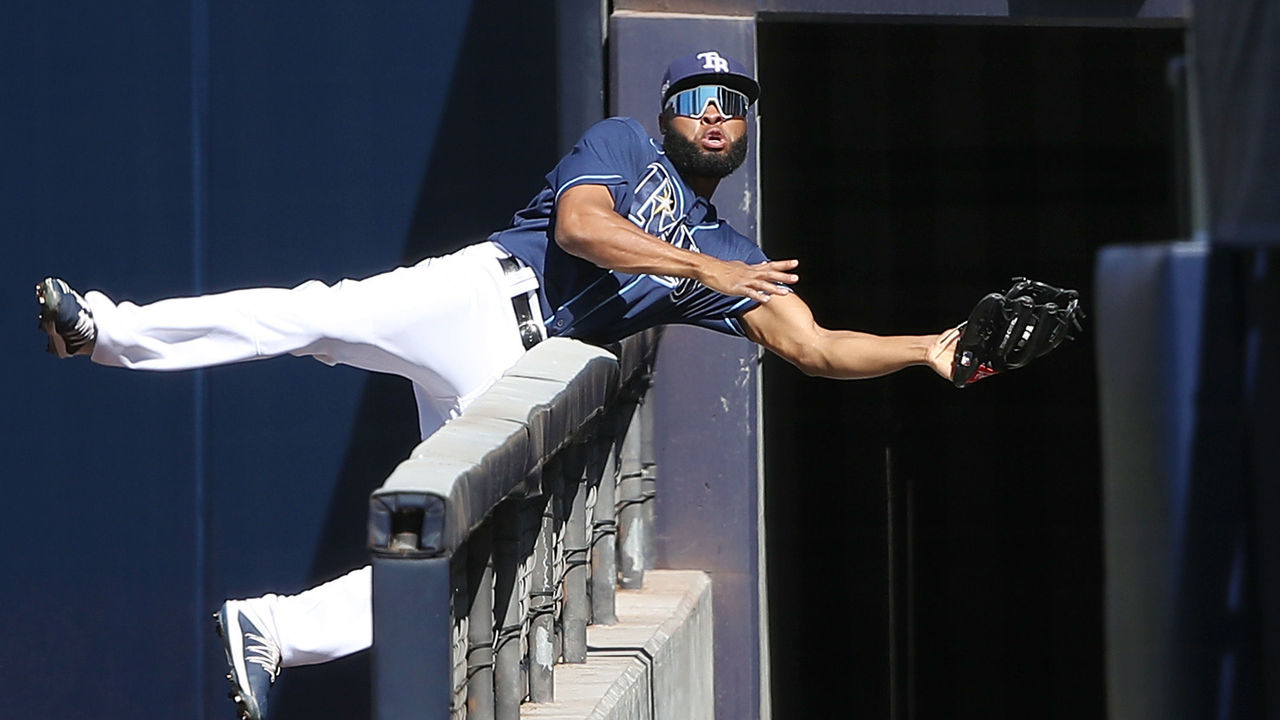 Although the Rockies' record has been dismal for the last couple of seasons, the team's current DRS mark, should it stand, would be their best in franchise history. Since 2018, they've produced their three best campaigns with the glove. Colorado seems to be valuing defense more, which makes sense given the size of its outfield and damage that balls in play can make at Coors Field.
Generally speaking, 10 runs created or saved are estimated to be worth about one win, so the Rays and Rockies have generated about five extra wins apiece through defense alone. The Rays rank average or better at every position, the only such team in baseball.
Conversely, the combined defensive efforts of the New York Yankees (minus-20), Cincinnati Reds (minus-21), Los Angeles Angels and Kansas City Royals (both minus-23), Philadelphia Phillies (minus-36), and Detroit Tigers (minus-37) have hurt their clubs. While the Royals and Tigers are in rebuilding mode, the defensive issues have cost the other teams opportunities to be closer in their division races.
Cincinnati is an interesting case considering it purposefully swapped gloves for bats in the lineup. The team opened the season by moving Eugenio Suarez up the defensive pecking order, from third base to shortstop, after electing not to replace slick-fielding Jose Iglesias this offseason.
It made some sense since the number of opportunities for defenders has declined significantly in recent years. For instance, the number of fielding chances per nine innings for shortstops decreased 16.7% from 2005 to last season, going from 4.67 chances per game to 3.89.
The Reds were hoping that Suarez's offensive ability would outweigh whatever liabilities he brought to the field. Unfortunately, he's struggling in both places. The 29-year-old is seven runs below average at shortstop in 265 innings. Kyle Farmer replaced Suarez at the position in early May due to his poor play there. While Farmer is a defensive upgrade, he's batting just .214. When natural third baseman Mike Moustakas returns from injury, Cincinnati will have an infield logjam.
The Reds are also the majors' worst defensive team in the outfield, combining for minus-23 DRS across all three positions. While Nick Castellanos is subpar defensively, Cincinnati has also fielded players out of position in center field: converted infielder Nick Senzel (minus-2) and Tyler Naquin (minus-8), who hadn't played the position since 2018.
Meanwhile, the NL Central-leading Milwaukee Brewers (plus-29) have focused on upgrading their gloves by adding defensive stalwarts such as Kolten Wong (plus-6 DRS) and Jackie Bradley Jr. (plus-5). The defensive disparity alone accounts for much of the gap in the standings.
In New York, some of the Yankees' struggles are tied to subpar defense, ranking below average at every defensive position save for third base and right field. They've posted a miserable minus-11 DRS mark at second base. Returning Rougned Odor, who owns a .219 batting average and a minus-4 glove, to a bench role is a start.
In Philadelphia, 32 of the club's 36 runs below average can be traced to struggles on the left side of the infield. The Phillies rank last in third base and shortstop defense.
Third baseman Alec Bohm owns a minus-14 DRS mark, the worst in the majors (Texas shortstop Isiah Kiner-Falefa leads the league with 10 runs saved above average). Overall, the Phillies have five of the worst 23 qualifying defenders. Philadelphia's defense might be as big a drag on the club as its bullpen.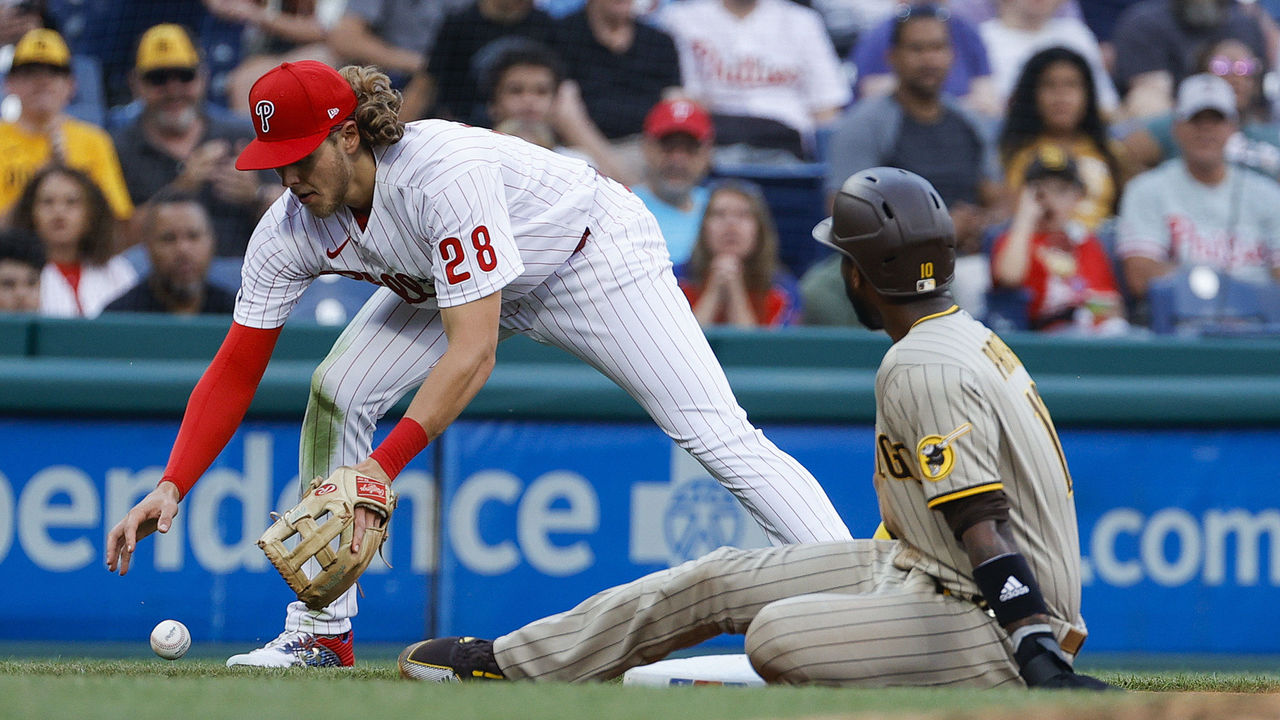 The only positions that rival the futility of Philly third basemen and shortstops this season are the Kansas City Royals' right fielders (minus-12 DRS) - see: Jorge Soler - and the Arizona Diamondbacks' center fielders (minus-18), which includes catcher Daulton Varsho and natural corner Pavin Smith playing there.
Perhaps some teams can use the trade deadline to improve their overall defensive ability, and a team like the Rockies could flip some of their above-average fielders for future help.
Or some clubs could look at how they're aligning defenders as there's a disparity in how many defensive runs saved come via shifts. The San Francisco Giants (plus-18), Washington Nationals (plus-17), and Angels (plus-15) lead baseball in runs saved through infield shifts. Others, like the Royals (minus-2) and Chicago White Sox (plus-2), are benefiting the least from their infield shifts.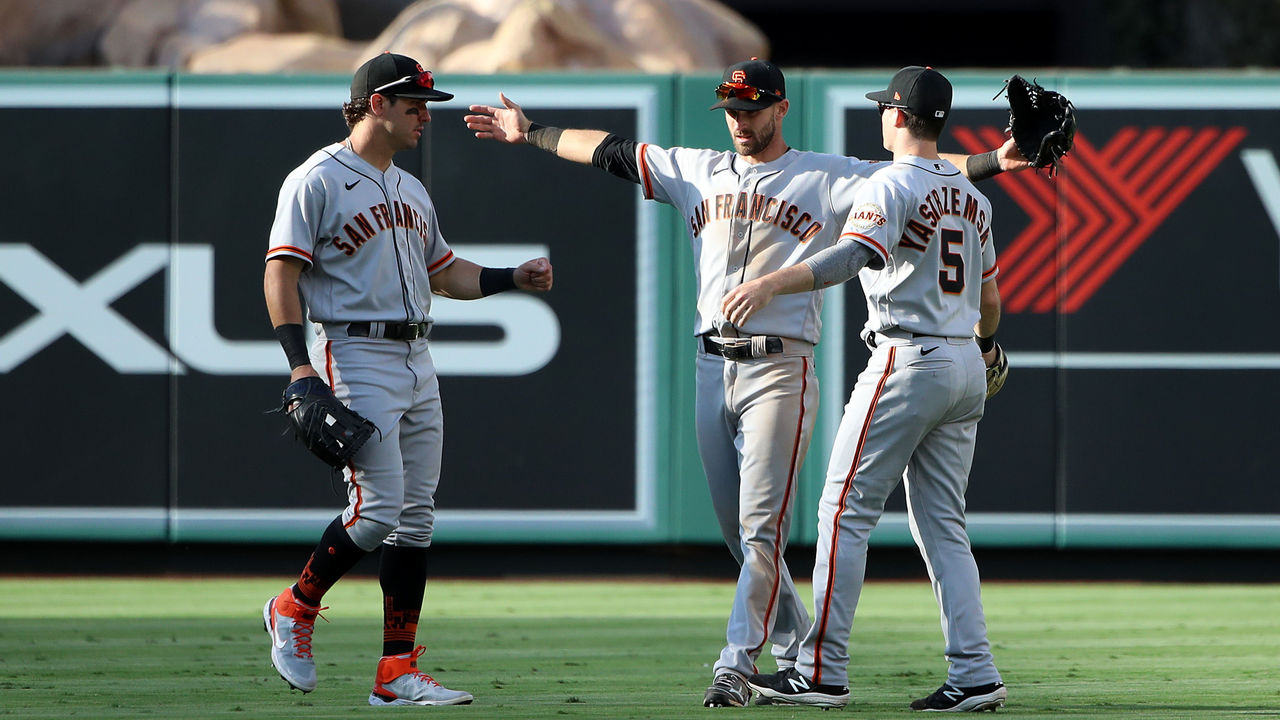 There are big differences in outfield alignment.
While their individual talent grades poorly, the Diamondbacks (plus-10) lead MLB in outfield positioning. The Nationals are second (plus-8) and top baseball in overall performance from all positioning with 26 runs saved above average. The Los Angeles Dodgers, Baltimore Orioles, Atlanta Braves, and Oakland Athletics have all saved five or more runs through positioning their outfielders.
On the other end of the spectrum, the St. Louis Cardinals (minus-6), Minnesota Twins (minus-7), and Cleveland Indians (minus-10) have all cost themselves through faulty outfield positioning, according to DRS.
Defense could become even more important going forward with sticky stuff being policed. Less spin on pitches should mean fewer swings and misses and more balls in play. So while home runs and strikeouts are king, defensive ability never went out of style and might only become more fashionable.
Travis Sawchik is theScore's senior baseball writer.
Comments
✕
Which MLB teams hold hidden advantages, and weaknesses, on defense?
  Got something to say? Leave a comment below!