By the numbers: The history behind Musgrove throwing Padres' 1st no-no
Ronald Martinez / Getty Images Sport / Getty
The San Diego Padres have had many great players wear their uniform during their 53 seasons in the majors. It took until Friday for them to finally throw a no-hitter. Fittingly, it was Joe Musgrove, a local boy who grew up rooting for the Padres, snapping their infamous streak by no-hitting the Texas Rangers on Friday.
Now that it's over, it will be a lot easier for Padres fans to look back at the past decades of futility. Let's celebrate the historic night by diving into the numbers behind Musgrove's feat and the Padres' now-dead no-hitter drought.
8,205: Games played in franchise history before the Padres managed to throw a no-hitter. It's not for lack of having some great pitchers, either. Jake Peavy, Randy Jones, Gaylord Perry, Greg Maddux, David Wells, and Kevin Brown are just a few of the illustrious names who've passed through San Diego but couldn't end the streak.
18,994: Days since the Padres' first game on April 8, 1969. The Padres began their existence on that day with a 2-1 win over the Houston Astros at San Diego Stadium. Fittingly, they surrendered four hits.
2: No-hitters caught by Victor Caratini in the last two seasons. He caught Alec Mills' no-no while with the Chicago Cubs last September, giving him the honor of catching MLB's two most recent no-hitters. The only other player to catch no-hitters for two different teams in consecutive seasons was Tim McCarver with the Phillies and Expos in 1971 and '72.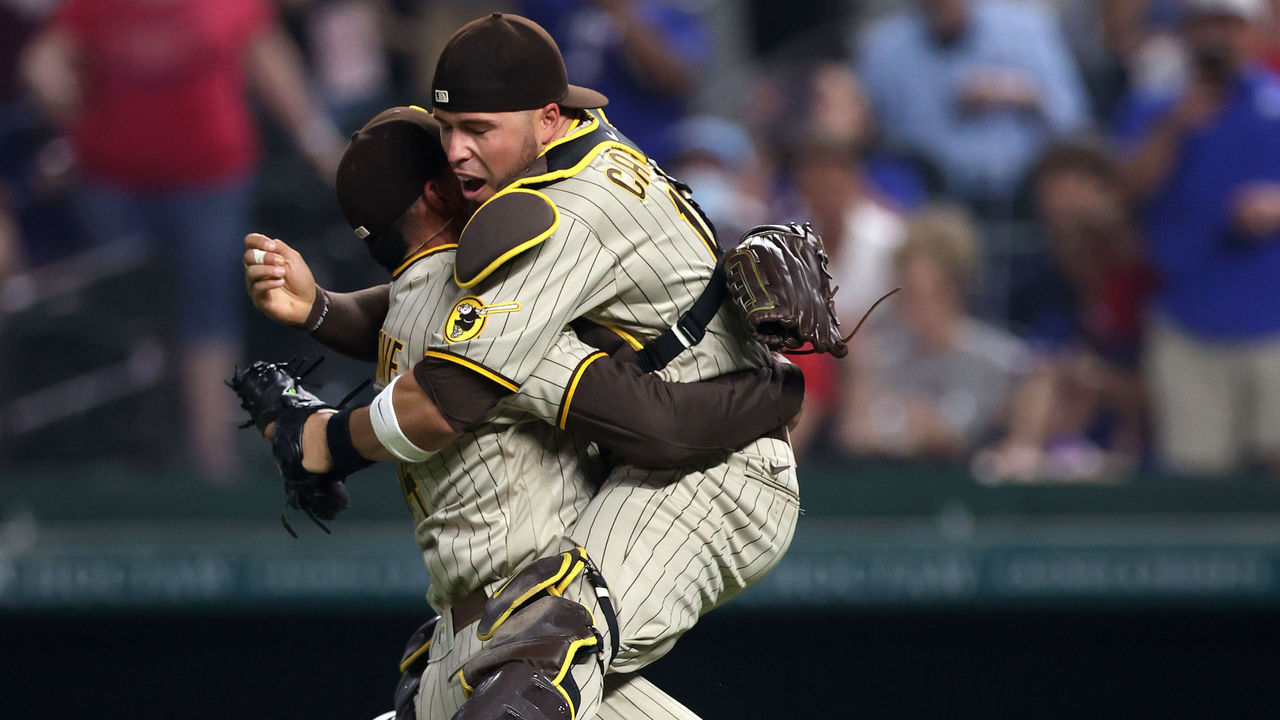 3: No-hitters thrown by the Triple-A San Diego Padres, who played in the Pacific Coast League until 1968.
5: Pitchers who have thrown a no-hitter but missed the perfect game thanks to a hit-by-pitch. Musgrove joins Hooks Wiltse (1910), Lew Burdette (1960), Kevin Brown (1997), and Max Scherzer (2015). Both Wiltse and Scherzer hit the 27th batter, and Wiltse needed 10 innings to complete his no-hitter. Musgrove hit Joey Gallo in the fourth, his lone blemish on the night.
8: Pitchers who threw a no-hitter in either their first or second start with a team in the modern era. Musgrove is the first to do this since Clay Buchholz of the Red Sox in 2007.
9: Games it took for the Padres' expansion cousins, the Montreal Expos, to throw their first no-hitter in 1969.
10: Times the Padres have been no-hit since 1969. They've been on the losing end of more no-hitters in 53 years of existence than each of the Chicago Cubs (established in 1876), St. Louis Cardinals (1882), and New York Yankees (1903), plus all three of their 1969 expansion cousins. Pedro Martinez nearly made it 11 against San Diego in 1994 when he lost a perfect game in the 10th inning.
11: Pitchers who threw no-hitters before joining the Padres. Two others, Rollie Fingers and Mark Langston, were part of combined no-nos before arriving in San Diego.
15.8: Miles separating Petco Park and Musgrove's hometown of El Cajon, California. If you take California Route 94, it's an easy 20-minute drive from El Cajon into San Diego's famous Gaslamp Quarter.
16: Teams remaining without a perfect game, including the Padres. This list does not include the Expos/Nationals franchise, who got a perfect game from Dennis Martinez in 1991. Five franchises have thrown two perfectos; the White Sox and Yankees each have three.
23: Times that Padres pitchers threw at least seven no-hit innings before Musgrove's gem. Five of those bids reached the ninth, and two - Steve Arlin in 1972, and a five-pitcher combined effort in 2011 - were lost with one out to go. Chris Young, now general manager of the Rangers team that Musgrove no-hit, did this twice while pitching for the Padres.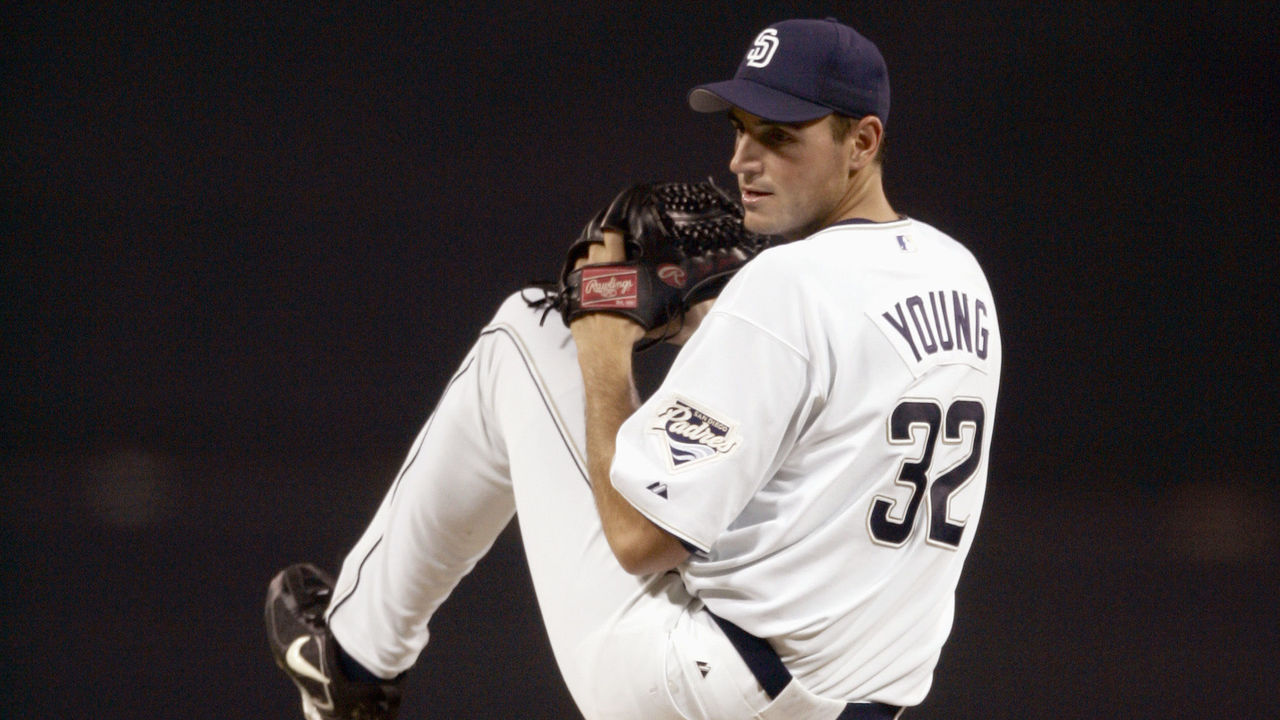 30: One-hitters thrown by Padres pitchers. Jordan Lyles, Kirby Yates, and Brad Hand combined to twirl the most recent one-hitter in 2018.
39: Years since the Cleveland Indians' last no-hitter. With the Padres now on the board, it's the Indians who are officially owners of the longest active drought. Their most recent no-no was Len Barker's perfect game on May 15, 1981.
97: Bill James Game Score for Musgrove's 10-K gem. There's no doubt Musgrove dominated, and the right-hander fell just short of joining an additional exclusive club of pitchers to achieve a 100 game score in a nine-inning game. The feat has been accomplished 16 times.
144: No-hitters thrown by the other 29 teams since 1969.
8,945: Games the Philadelphia Phillies went without throwing a no-hitter, which - despite the Padres' incredible drought - remains the all-time record. The Phillies' inglorious streak began on May 3, 1906, following Johnny Lush's no-hitter against Brooklyn, and ended with Jim Bunning's perfect game at Shea Stadium on June 21, 1964.
Comments
✕
By the numbers: The history behind Musgrove throwing Padres' 1st no-no
  Got something to say? Leave a comment below!