Catching lightning in a bottle can make or break a fantasy season. Though it can be hard to predict which players will put together the first elite campaigns of their careers, it's not all about getting lucky.
Here are five players poised for breakout seasons who could swing a league in your favor.
Average draft positions are from FantasyPros as of March 3.
Vladimir Guerrero Jr., Blue Jays - 1B/3B (ADP 54)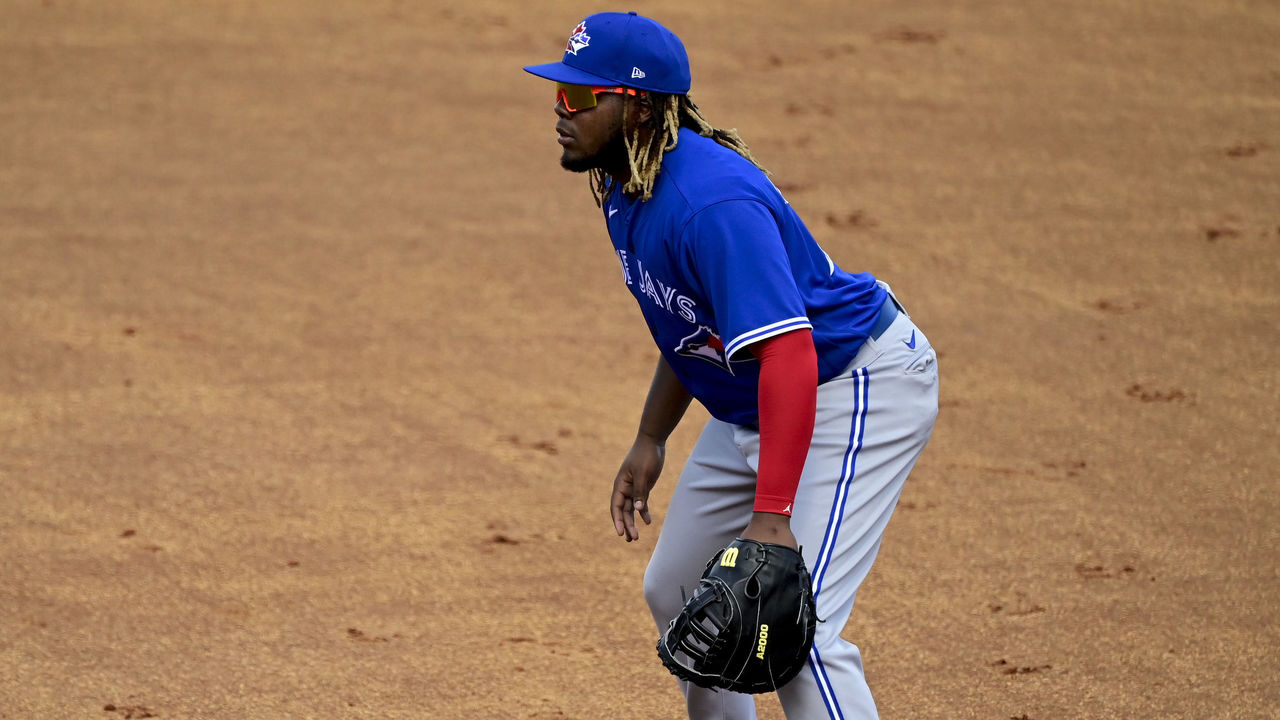 Guerrero's first two seasons have been underwhelming, with the Blue Jays infielder failing to deliver on the hype of a top prospect. Look for Vladdy to turn things around in 2021 with some of the pressure to produce spread across a deeper lineup that includes George Springer, Bo Bichette, and Marcus Semien. Steamer projects 27 home runs, 92 RBIs, and 88 runs for the new-look Guerrero, who said he lost 42 pounds during the offseason. Those numbers seem realistic for the 21-year-old after he hit the ball with an average exit velocity of 92.5 mph last season, matching Bryce Harper for the 12th-best rate in baseball.
Trent Grisham, Padres - OF (ADP 62)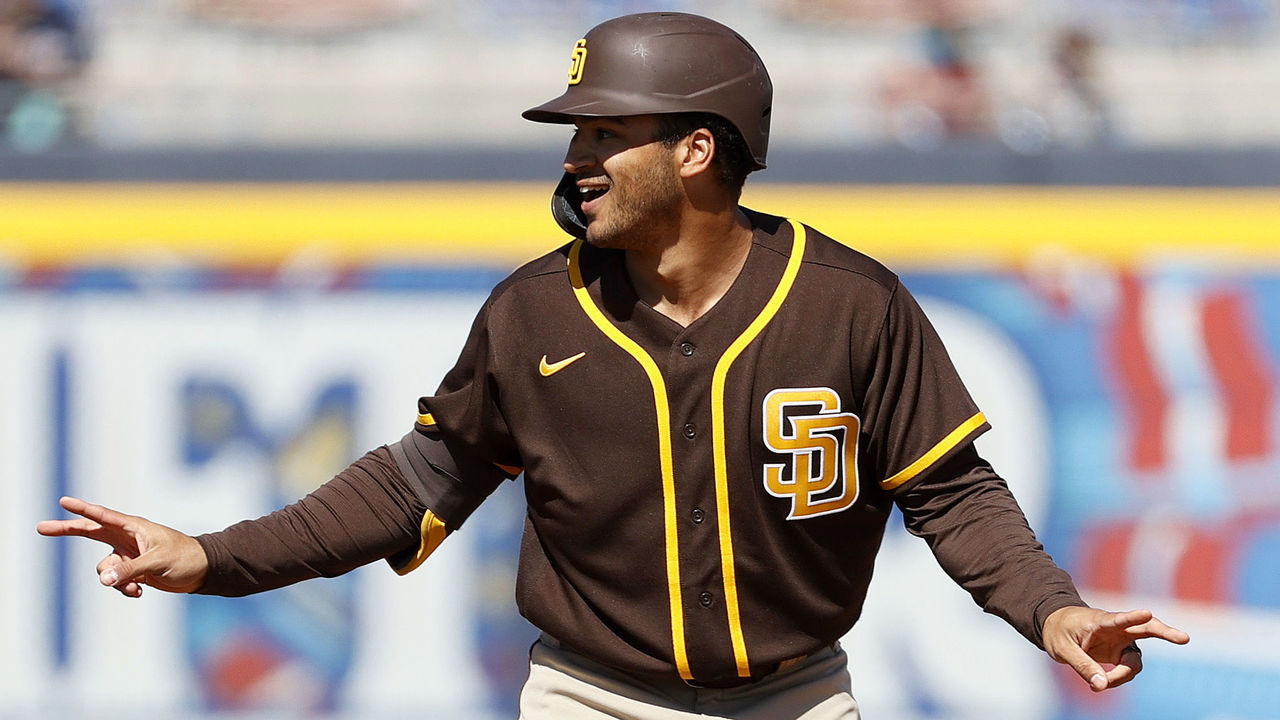 Grisham was an unsung hero for the Padres last season, with star teammates Fernando Tatis Jr. and Manny Machado often overshadowing his .808 OPS (122 OPS+) and 21 extra-base hits. It'll be interesting to see if the 24-year-old can maintain that kind of production over a 162-game campaign, but he has power and speed out of the leadoff spot (10 homers, 10 steals) and should get opportunities to drive in runs thanks to San Diego's productive bottom half of the order. Steamer projects 24 homers, 73 RBIs, 90 runs, and 15 steals for Grisham in 2021.
Sean Murphy, Athletics - C (ADP 195)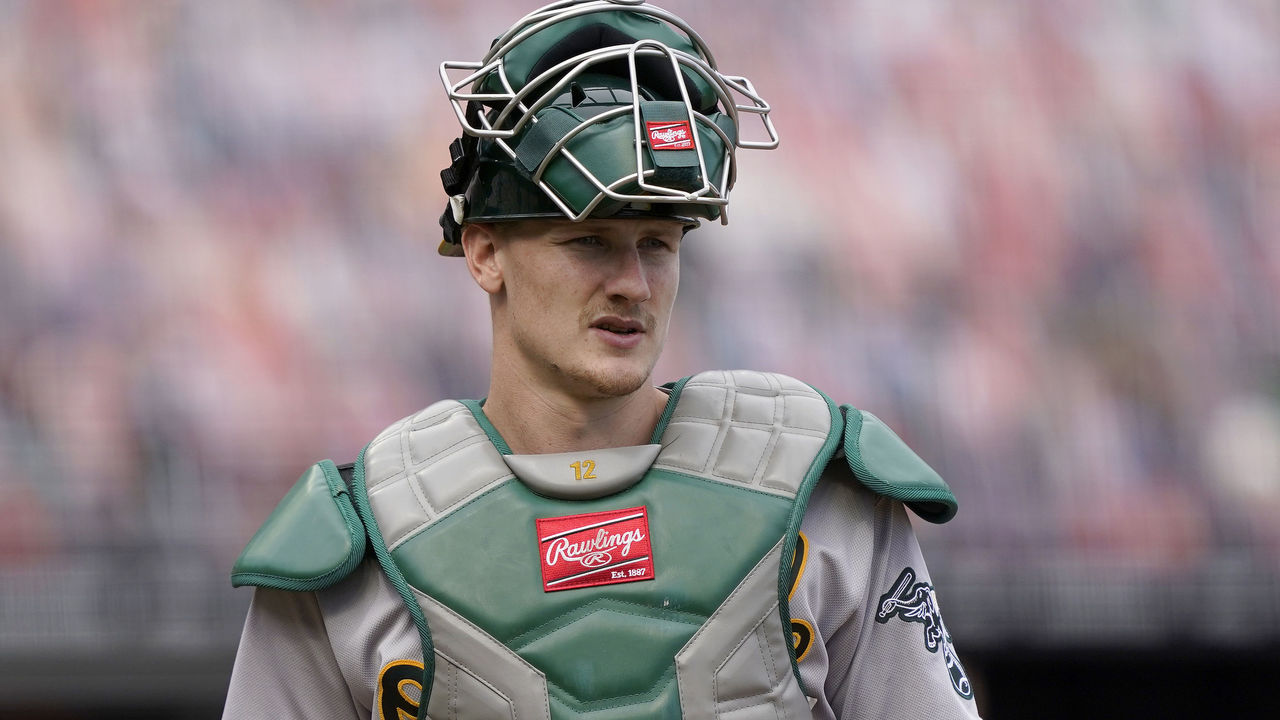 Murphy was expected to be one of the first 10 catchers to come off draft boards after a solid 2020 campaign that saw him finish fourth in American League Rookie of the Year voting. Two offseason surgeries to repair a collapsed lung might scare some fantasy owners away, but the 26-year-old could wind up a steal if he's ready for Opening Day as the Athletics claim he'll be. Oakland's backstop has a good eye (17.1 BB%), making him valuable in leagues that use on-base percentage, and he owns a .491 career slugging percentage. Steamer projects he'll end the 2021 season boasting the fourth-highest wRC+ among catchers with 16 homers and 47 RBIs.
Brady Singer, Royals - SP (ADP 314)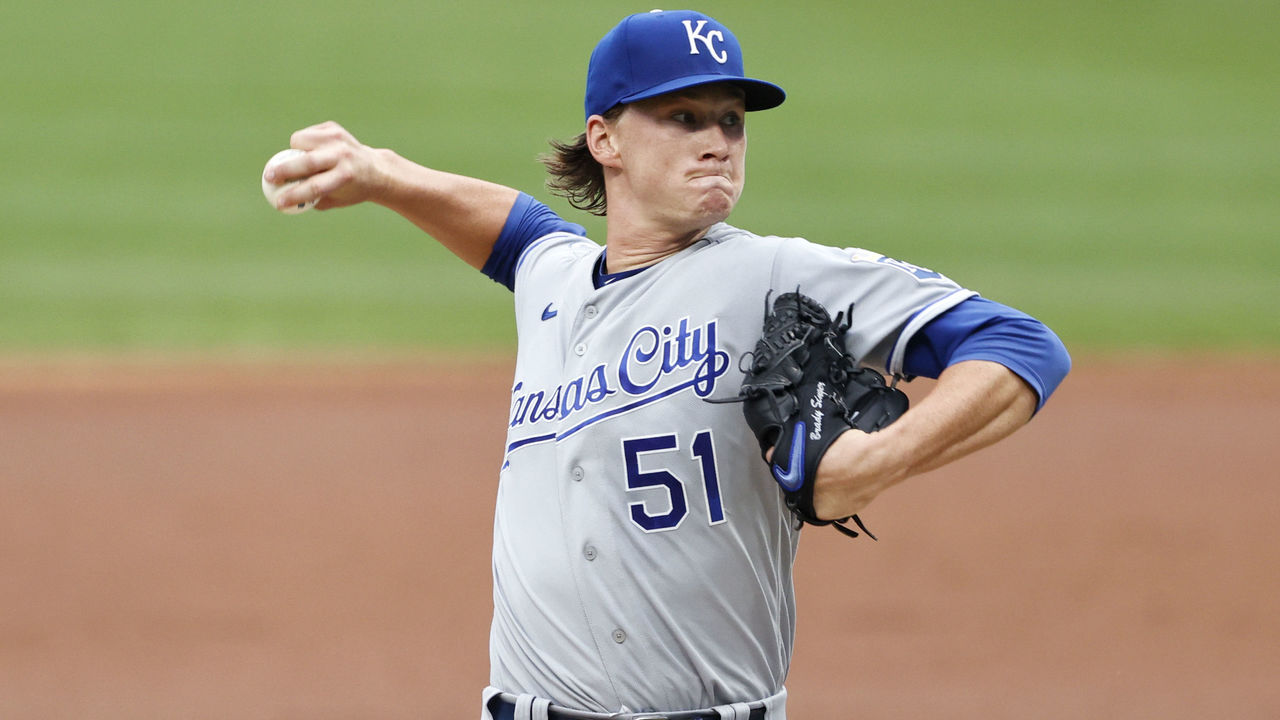 Singer impressed after making his major-league debut last season, striking out seven or more hitters in four starts while authoring a 1.16 WHIP and 4.06 FIP. The 2018 first-rounder also posted the fourth-highest groundball percentage among starters with 60 innings pitched last year, and he should benefit from a Royals infield that's expected to improve upon the minus-10 defensive runs saved it totaled in 2020. The 24-year-old should be good for eight or nine wins and about one strikeout per inning.
Griffin Canning, Angels - SP (ADP 384)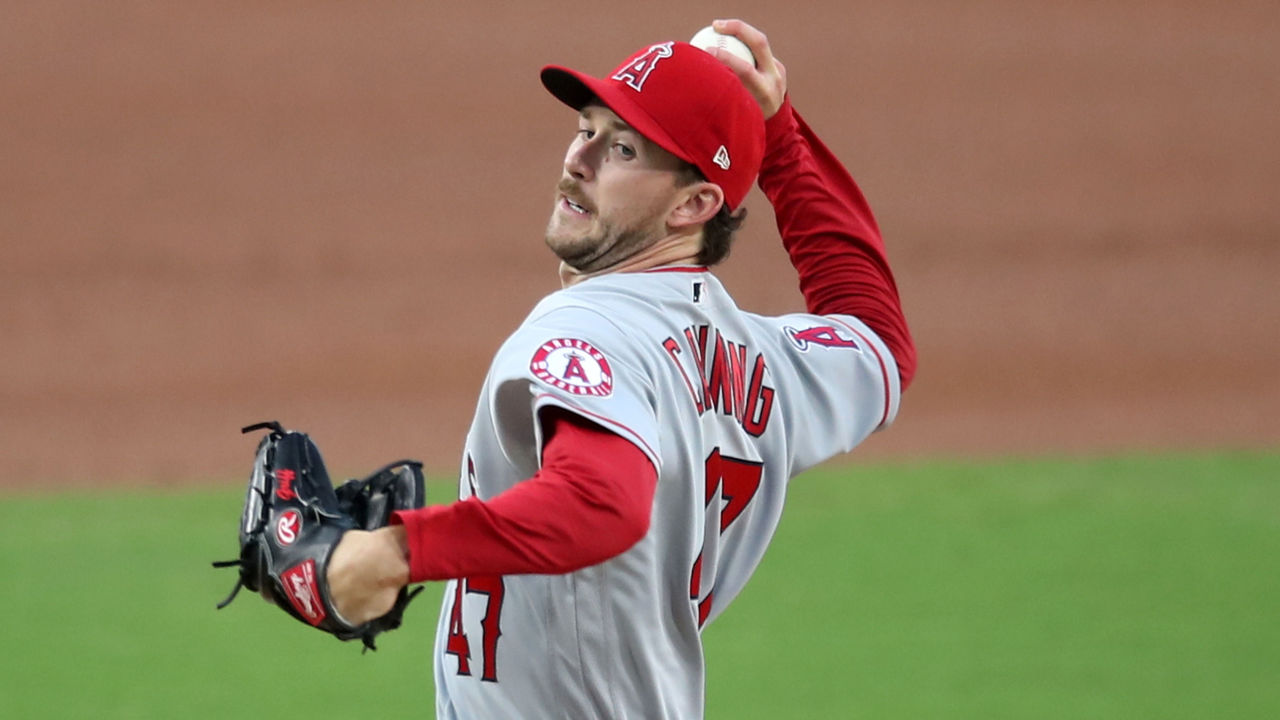 The Angels' rotation is an annual hot topic for all the wrong reasons, but fantasy owners should keep their eyes on Canning ahead of this season. The 24-year-old posted a promising 3.99 ERA in 11 starts last year before the team shut him down to preserve his arm. Canning showcased elite swing-and-miss stuff at times, including a ridiculous 10-strikeout performance against a talented Padres lineup in September. His elite curveball and slider velocity should help him generate more strikeouts, especially with extra innings expected to come his way.