Fantasy owners should have plenty of rookie options to consider on draft boards this season, thanks to last year's pandemic-shortened campaign.
Here are 15 players who maintained rookie eligibility and could be difference-makers on rosters.
Average draft positions are from FantasyPros as of March 1
Top rookies to draft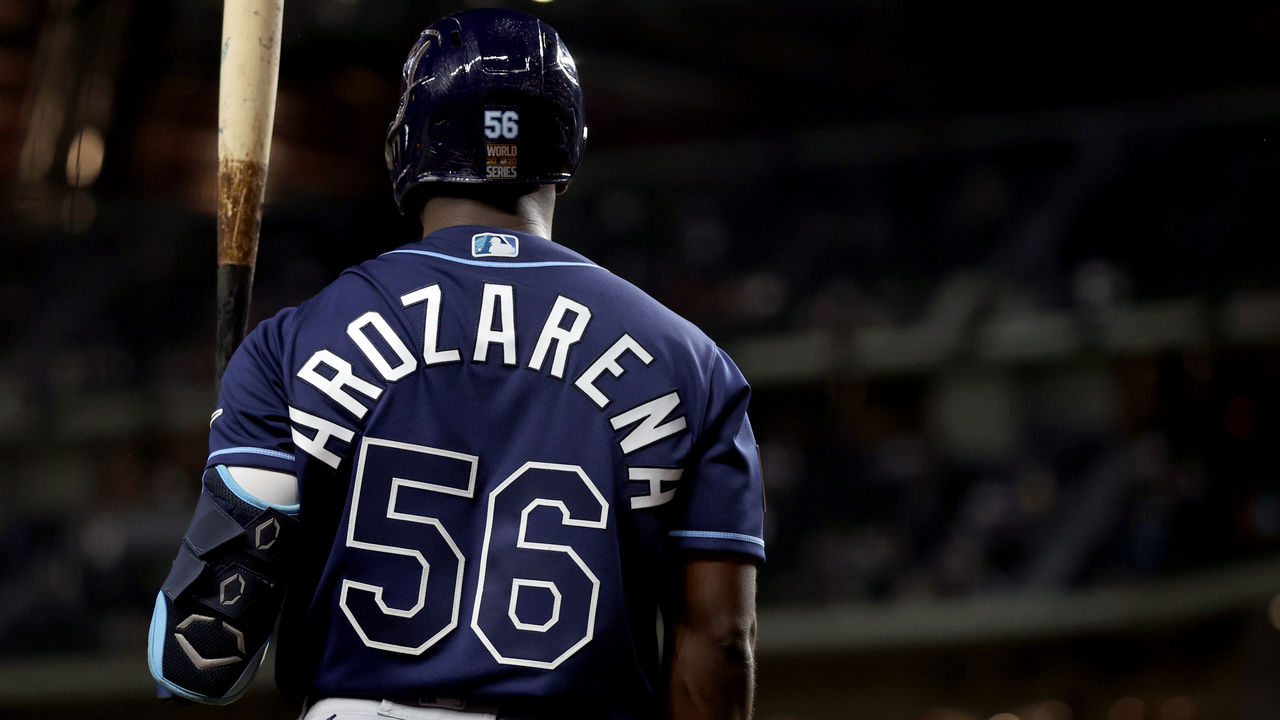 Randy Arozarena, Rays - OF (ADP 60)
The Rays' postseason hero maintains rookie status for 2021 after rewriting the record books during last year's playoffs (10 HR, 14 RBIs, 1.219 OPS). Arozarena should have a hard time maintaining his .455 isolated power from the playoffs, but he's still a worthy early-round grab, with Steamer projecting 23 home runs, 76 RBIs, and 20 steals.
Ian Anderson, Braves - SP (ADP 102)
Anderson posted a 1.95 ERA and 11.4 K/9 during six regular-season starts, but he made his biggest impression in the playoffs after allowing two earned runs in 18 2/3 innings. That low ERA will be tough to emulate over a full campaign, but the right-hander projects to win nine games and strike out more than one hitter per inning.
Sixto Sanchez, Marlins - SP (ADP 128)
Sanchez didn't produce the same kind of results as Anderson, but the right-hander pitched well for the Marlins (3.46 ERA, 33 strikeouts in 39 innings). His electric stuff should lead to more strikeouts with his innings increased, making him a worthwhile pickup in the middle rounds.
Ryan Mountcastle, Orioles - 1B/OF (ADP 144)
Mountcastle was impressive over a 35-game sample size for the O's last season and should be a starter for Baltimore on Opening Day. His power - Steamer projects 25 homers in 2021 - should make him worth picking up.
Ke'Bryan Hayes, Pirates - 3B (ADP 149)
Hayes tore the cover off the ball in 24 games last year, hitting .376/.442/.682 with 17 runs scored. He's a potential five-tool player and should get plenty of playing time on a bad Pirates team.
Risky rookies with upside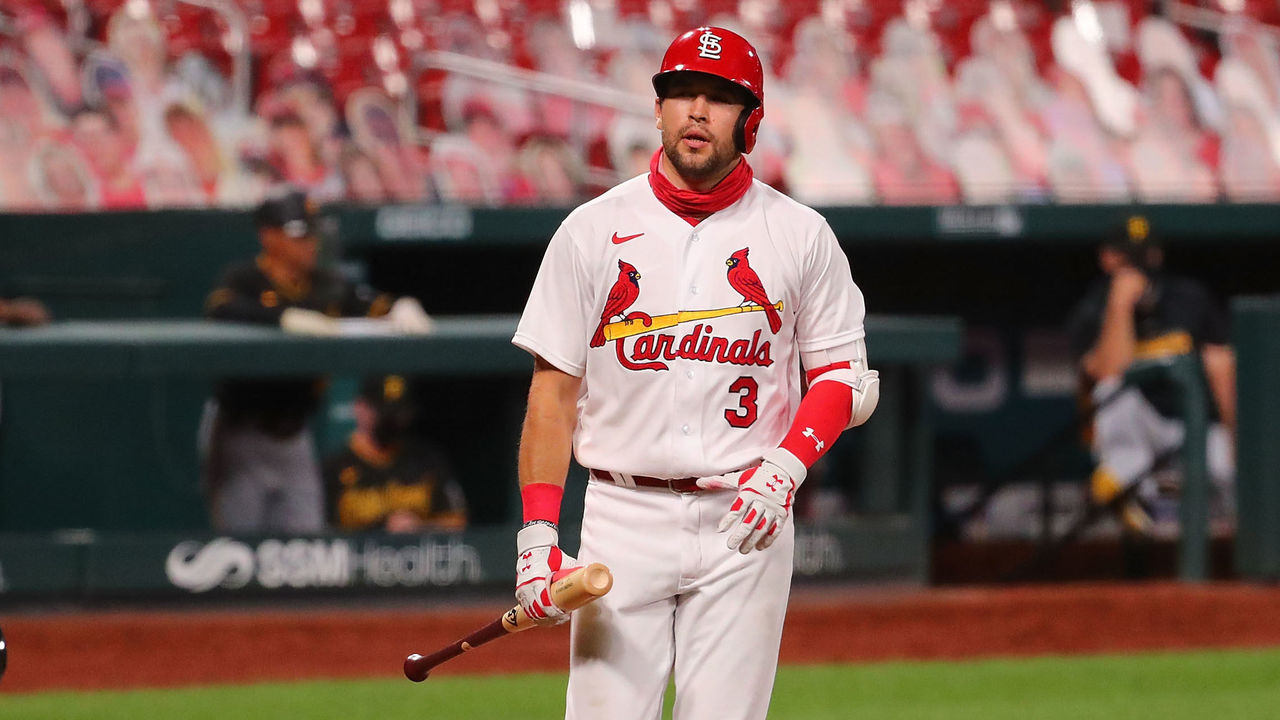 Dylan Carlson, Cardinals - OF (ADP 163)
The Cardinals' top prospect could have been among the top five on this list after mashing minor-league pitching in 2019 (26 homers, .914 OPS) and showing promise in the bigs last year. Ultimately, Carlson landed here after an inconsistent 2020 campaign (awful start, sparkling finish) ended with him averaging a strikeout per game. He's still worth picking up since he's expected to start in St. Louis.
Triston McKenzie, Indians - SP (ADP 173)
The 23-year-old looked fantastic during an eight-game sample size - six starts - for the Indians, striking out 42 in 33 1/3 innings. He's destined for a full-time starting role but might not throw a lot of innings - Steamer projects 127.
Nick Madrigal, White Sox - 2B (ADP 210)
Madrigal is an old-school contact hitter who posted a .340 batting average and .376 on-base percentage in 29 major-league games last season, but he has next to no power (12 homers in six minor-league campaigns). He should start at second base for the White Sox unless he has a horrible spring.
Nate Pearson, Blue Jays - SP (ADP 220)
Pearson's stuff is legit and could produce fantastic results for fantasy owners looking for late-round strikeouts (he punched out 10.7 batters per nine innings over three seasons in the minors). The 24-year-old still has to earn a starting gig in spring training but appears destined for the rotation to begin the year.
Casey Mize, Tigers, SP (ADP 273)
Mize struggled in seven starts for the Tigers last campaign and may not open the year in the bigs. However, the former first overall pick is an ace in the making (2.71 ERA in 123 career minor-league innings) and could crack Detroit's rotation at some point in 2021.
High-impact prospects on the verge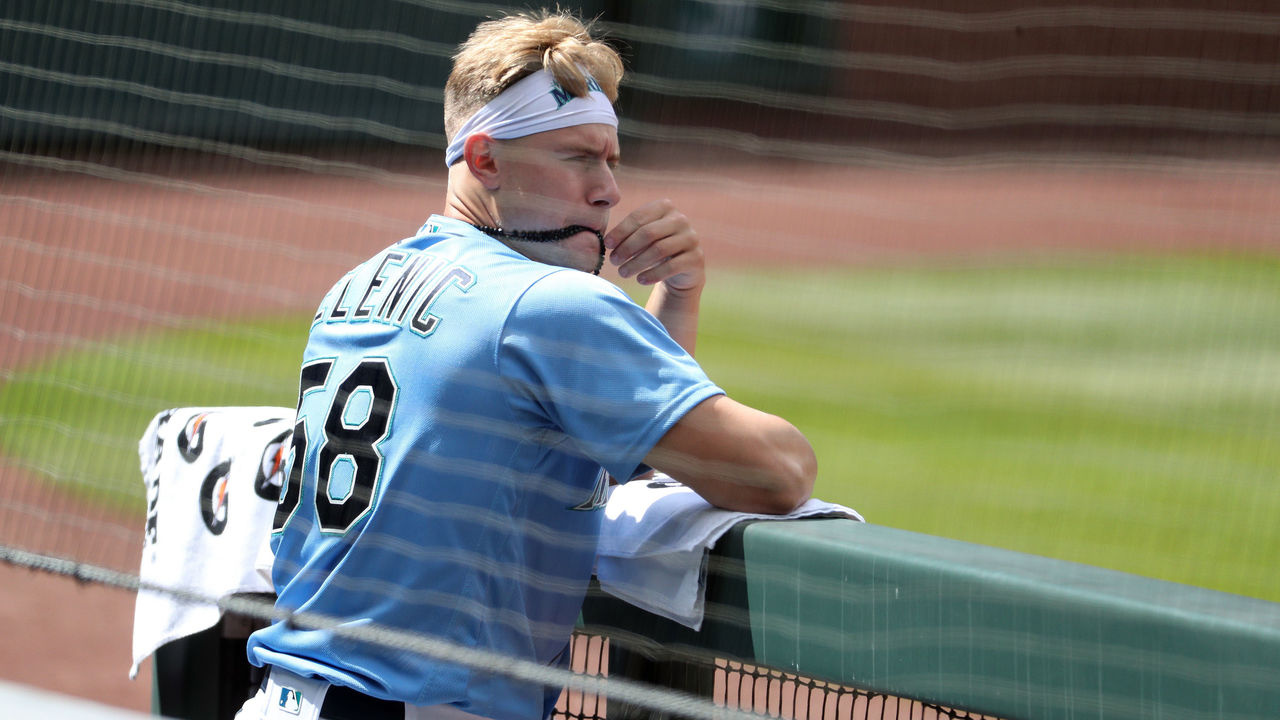 Jarred Kelenic, Mariners - OF (ADP 230)
Kelenic is expected to begin the season in the minors, but it may be a brief stay. He's worth a late flier because of his imminent promotion, his potent bat (.882 OPS in 173 minor-league games), and the fact the Mariners project to have an outfield that starts Jake Fraley, who's struggled in limited MLB exposure.
Alex Kirilloff, Twins - OF (ADP 263)
The Twins' starting gig in left field is Kirilloff's to lose, and he should keep it thanks to his bat. He hit .317/.365/.498 in the minors but never played above Double-A until he debuted for Minnesota in the 2020 postseason.
Andrew Vaughn, White Sox - 1B (ADP 283)
Vaughn is in the mix for the DH job after the White Sox announced Eloy Jimenez would make most of his starts in left field for 2021. He's only played one season of professional ball but was a polished college bat before posting a .384 on-base percentage with 30 walks in 55 minor-league games in 2019.
Wander Franco, Rays - SS (ADP 312)
Baseball's top prospect believes he's ready for the majors, but he's blocked by Willy Adames, who had a breakout year for the Rays in 2020. Franco is an incredible talent and worth stashing on your bench in case Adames gets injured.
MacKenzie Gore, Padres - SP (ADP 332)
Gore has dominated minor-league hitters (2.56 ERA) and is impressing so far in big-league camp. However, he likely won't make a jump to the majors until at least midseason, thanks to the Padres' offseason additions of Yu Darvish, Blake Snell, and Joe Musgrove. He could debut sooner if a starter gets hurt.