On Tuesday, the National Baseball Hall of Fame will announce the results of the 2021 balloting.
As always, candidates were voted on by members of the Baseball Writers' Association of America. Candidates require 75% of the vote to be elected and need at least 5% to remain on the ballot for another year. If COVID-19 doesn't postpone the ceremony for a second straight year, those elected will join members of the class of 2020 - Derek Jeter, Larry Walker, Ted Simmons, and Marvin Miller - in Cooperstown in July.
This year's balloting promises to be one of the most fascinating, and perhaps controversial, in decades. Ahead of Tuesday's announcement, let's look at where notable candidates stand and answer some of the most pressing questions about the 2021 ballot. (Note: All vote totals are courtesy of Ryan Thibodaux's ballot tracker and are accurate as of Sunday.)
Is this Schilling's last chance?
Curt Schilling is on the doorstep of baseball immortality. He was considered the likeliest returning candidate to gain induction this year and has received 74.8% of the vote on publicly released ballots thus far. He needs another 175 votes Tuesday, which seems doable.
However, Schilling better hope his phone rings Tuesday, because even though he has another year of eligibility, this might be his last real chance at receiving a plaque.
Three years ago, ESPN fired Schilling after he shared an anti-transgender meme. That incident, combined with his previously sharing of a meme advocating for the lynching of journalists, cost him plenty of support on the 2017 ballot. Within three years, he'd regained those votes and then some, but the support now appears to be slipping away quickly.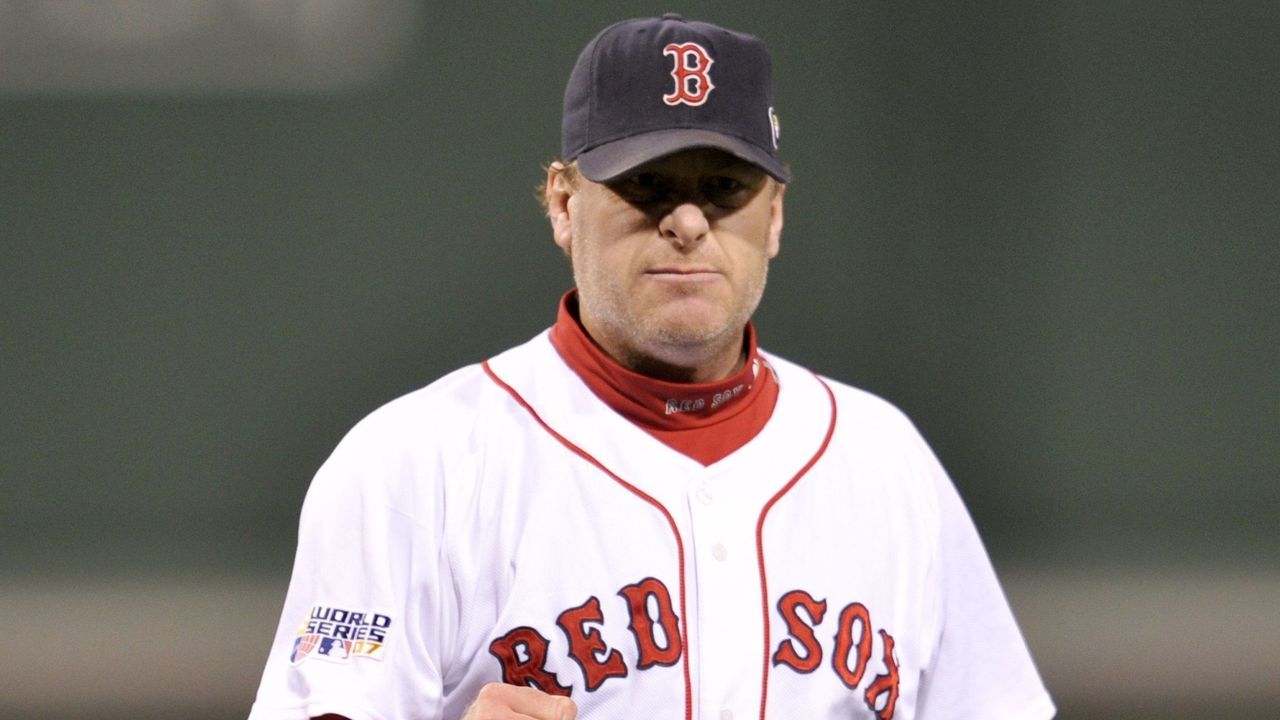 Schilling's public support of the Jan. 6 insurrection on Capitol Hill seems to have been the final straw for many voters - even those who vehemently disagreed with his political and social views yet checked his name anyway based solely on his pitching career. On Thursday, Matt Spiegel of 670 The Score reported multiple voters had contacted the Hall following the insurrection asking to amend their ballots to remove Schilling. The Hall is apparently concerned about setting a precedent by altering submitted ballots, according to Spiegel. (It's still unclear how seriously the Hall is taking these requests, or who asked about changing their votes.) Some were already jumping ship before the events of Jan. 6; The Athletic's C. Trent Rosecrans explained on Dec. 30 that he could "no longer rationalize" voting for Schilling despite his very worthy career on the mound.
Schilling still has every right to be listed on the ballot, as neither the Hall of Fame nor Major League Baseball has moved to disqualify him. By the same token, voters are free to not check the box next to his name for whatever reason they decide. It seems incredibly unlikely that the Hall would actually alter submitted ballots, but the mere fact that this is being discussed shows just how dire Schilling's candidacy is right now. If he's not elected Tuesday, he will likely lose almost everything next year. The Hall of Fame now finds itself in a messy situation that's likely to get uglier regardless of the result.
Will any 1st-time candidates survive?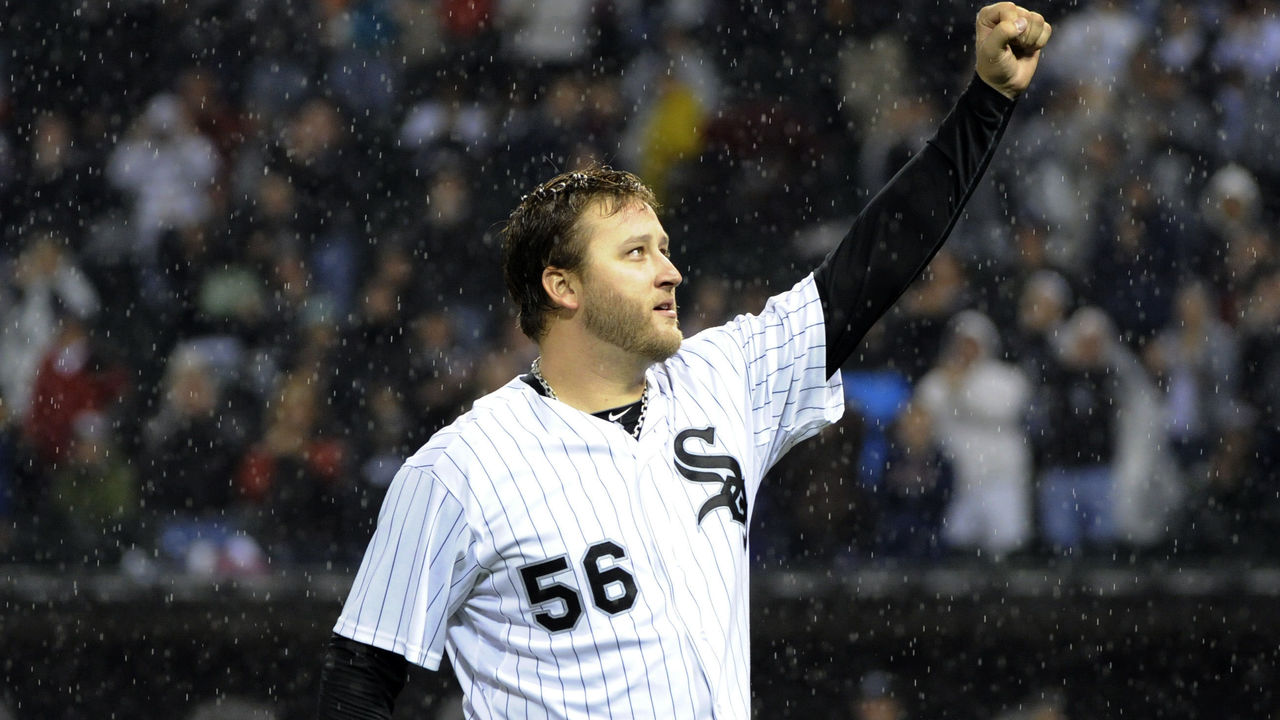 This ballot features one of the thinnest crops of first-timers in recent memory. Mark Buehrle is the only first-year candidate with a career WAR above 50. Tim Hudson owns the highest JAWS score among newcomers at 48.1, with Buehrle (47.4) close behind.
There are some excellent players in this group, but none of them will get called on Tuesday. In fact, a better question might be whether any of them will even get the 5% needed to return in 2022. Right now, Buehrle - the junk-balling left-hander who may go down as one of the last great workhorse starters - is the only first-timer above 5%, having received 14 public votes. Buehrle only needs another six to secure a second turn on the ballot, and it's possible he could find them on the private ballots among some older voters who aren't on social media and appreciate his more old-school approach. It's far from a sure thing, though. Former Gold Glove outfielder Torii Hunter is just below the magic mark at 4.9%, while Hudson and Aramis Ramirez are the only other newcomers who've received public votes.
The last time that no first-timers carried over was in 2010, one year after Rickey Henderson - who sailed into the Hall with 94.8% of the vote - was the only first-time candidate to cross the 5% threshold.
Which returning candidates are poised to jump?
Several returning candidates are set for significant gains, thanks in part to the lack of notable first-timers. Scott Rolen and Todd Helton are the two biggest beneficiaries to date.
Last year, Rolen received a slight bump and got up to 35.3% as voters began to understand just how brilliant he was as a defensive third baseman. Ahead of Tuesday, he's polling at 65% and has gained 26 net votes from returning voters. While that percentage may drop a bit once all ballots are revealed, his jump on the tracker is a good indication that he's on his way. If he can stay above 50%, it will only be a matter of time.
Helton, meanwhile, has gained 28 net votes from a year ago and is polling at 53.4%. The election of longtime Colorado Rockies teammate Walker last year undoubtedly helped some voters see his career - spent entirely in Denver's high altitude - in a new light. The Coors Field factor may not play well with voters who don't reveal their ballots, so his number may drop on Tuesday, but he should still make a significant leap.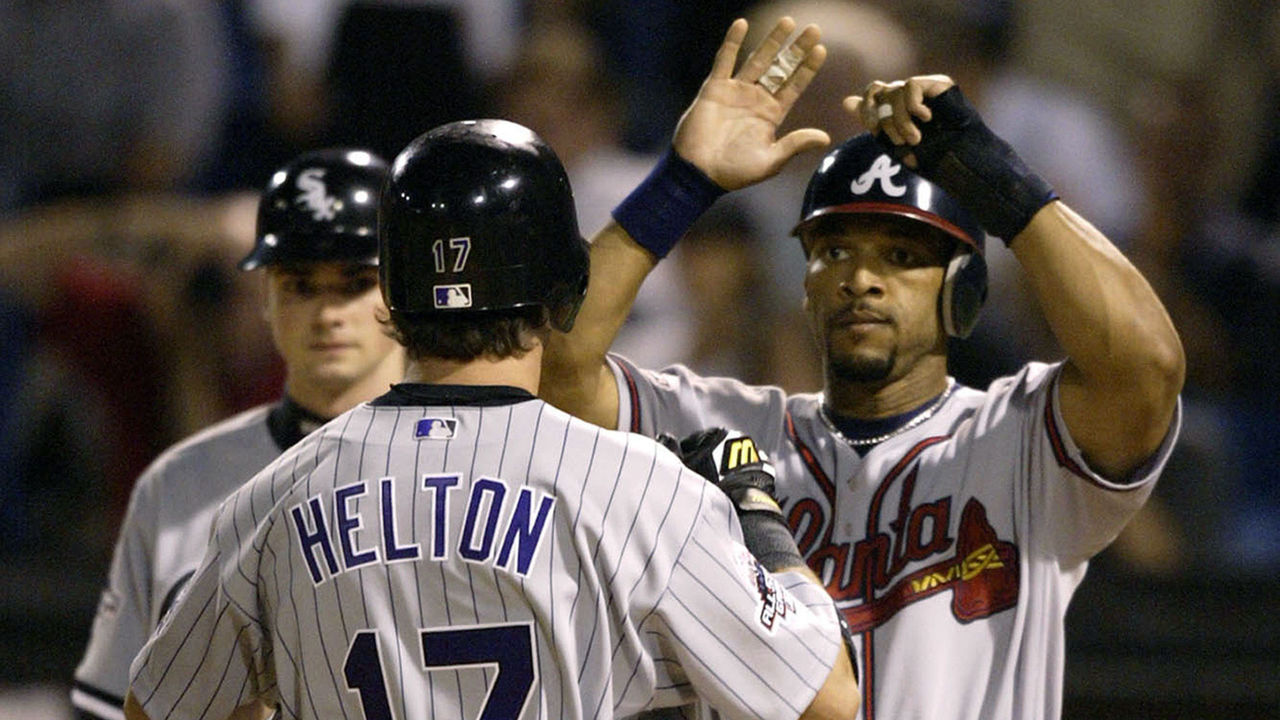 Other returnees poised for big jumps include relief ace Billy Wagner, feared slugger Gary Sheffield, and Gold Glove center fielder Andruw Jones. All three are benefitting from this year's wide-open ballot that's allowed for their lagging candidacies to be re-evaluated.
It's not all good news for returnees, however. The notorious duo of Roger Clemens and Barry Bonds - two all-time greats whose otherwise stellar careers are sullied by allegations of performance-enhancing drug use - continue to stall in the 71-73% range. That puts them in a similar spot as last year, when they fell back significantly on election day with totals barely above 60%. Other players with PED stains, including Manny Ramirez and Sammy Sosa, have seen slight spikes but continue to lag well out of induction range.
The last candidate to watch is Omar Vizquel, a polarizing candidate who's become a favorite of many longtime voters based on his defense. Vizquel came into this year's election poised for a massive leap toward election until an MLB investigation into accusations of domestic abuse against him was made public in December. (Vizquel has denied the allegations.) He's already lost a bit of pre-election support on the tracker compared to this time last year, although the biggest supporters of his career may be found among private voters who remain off social media.
Will anyone be elected?
Only once since 1996 - Barry Bonds and Roger Clemens' first year on the ballot in 2013 - have BBWAA writers thrown a shutout. It could very well happen again.
The thin crop of first-time candidates doesn't help, but there are other reasons why a shutout is in the offing. The majority of candidates in recent elections have seen their pre-announcement vote totals fall once the private ballots are added in. Schilling is closest to election, and even he needs 175 more votes to get to 75%. The PED crew always sees their percentages drop once the full totals are out. Both lost a little over 10% on election day last year, and there's no reason to think that will change now. Rolen's unlikely to gain enough on Tuesday to slip in this year, no matter how high his percentage ultimately jumps.
So, there's a very good possibility that while some will gain ground, no phones will ring Tuesday.