Welcome to Major League Baseball's offseason where nothing happens for months as teams play what looks like a perpetual game of chicken with free agents and each other. Compare this to the wild flurry of activity that came almost the moment the NBA kicked off free agency.
This has been true for several years. Bryce Harper and Manny Machado - two players who should have been the most coveted of their era - took until February 2019 to sign massive deals. Part of that is undoubtedly on front office reluctance, and part is on players and their agents looking to maximize future earnings. Who can blame them?
For fans, baseball is an abandoned ghost town in November with nothing but slight variations on the same rumor floating around (how many players are linked to the Blue Jays?). We decided to look at a few possible tweaks to inject a little urgency and life into baseball's offseason.
Revamping free agency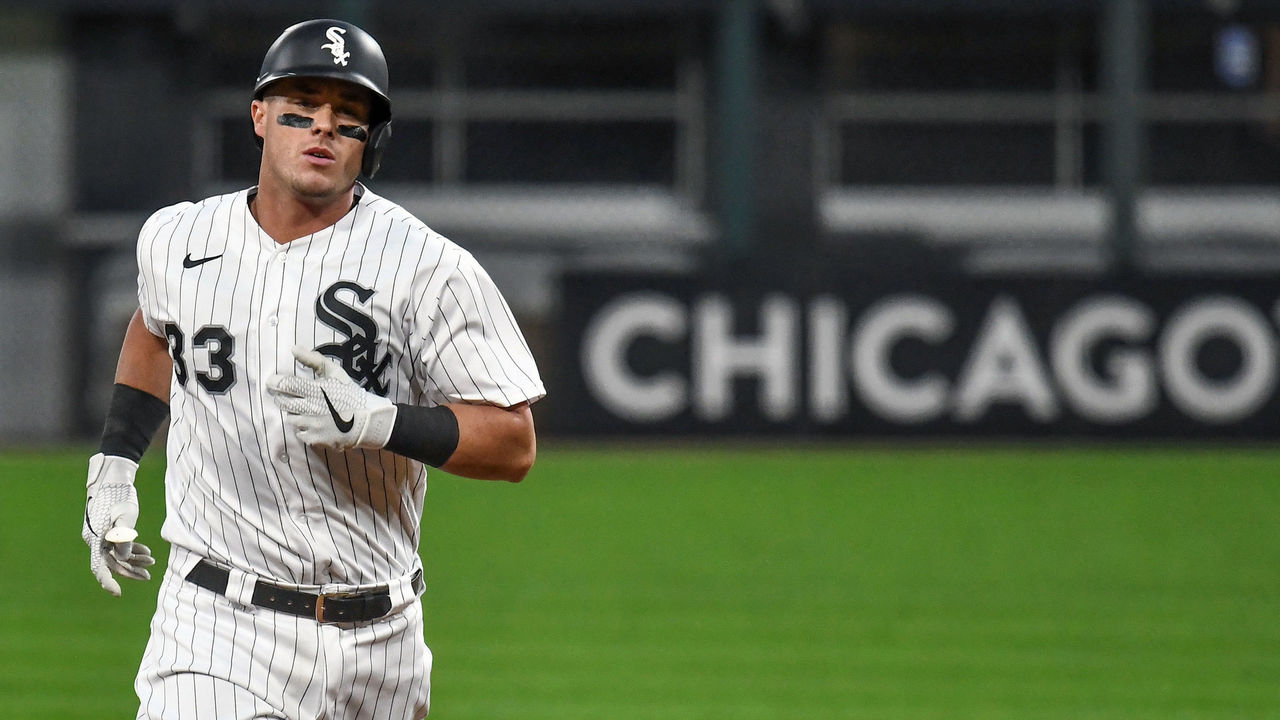 Move the non-tender deadline
Clubs currently have until Dec. 2 to tender contracts to players under team control for the upcoming season. A player becomes a free agent if they're non-tendered. As such, we're mostly in a holding pattern until then as teams and players wait for clarity on what the complete field of free agents looks like.
Moving the deadline up a month would remove this roadblock entirely. It also gives players a better idea of what they're dealing with instead of waiting so long to see if their employer keeps or cuts them.
It's not like only middling players get non-tendered. The Athletics decided to move on from former closer Blake Treinen last December, and he ended up being a key piece of the Dodgers' bullpen this summer. Kevin Gausman - who just accepted an $18.9-million qualifying offer from the Giants - was also non-tendered in the last offseason. James McCann, one of the top catching free agents right now, was non-tendered by the Tigers in 2018. And the list goes on. So, with teams waiting for the landscape to be finalized, it would inject a little extra juice into free agency if this formality was taken care of sooner.
Kill draft-pick compensation on qualifying offers
Teams extending qualifying offers to a select few players hitting the market is one of the first things to happen when free agency opens. Almost all of the players decline and are then attached to draft-pick compensation.
While compensation on its own is fine, it's time to do away with penalizing other teams for signing these players. This became extremely clear when Craig Kimbrel and Dallas Keuchel remained free agents beyond the 2019 draft and were no longer attached to compensation. The Cubs and Braves, respectively, signed those players after the fact without surrendering a potential future piece.
Without a doubt, Kimbrel and Keuchel would have been on Opening Day rosters without the qualifying offer penalty. Maybe draft-pick compensation won't impact the megastar free agents - Gerrit Cole and Anthony Rendon signed new deals last December - but this may have played a part in Marcus Stroman accepting his qualifying offer from the Mets.
MLB should award a team an extra draft pick for losing a qualified free agent without penalizing the organization that signs the player. The league could also find a different form of compensation to help jump-start the signing period, which brings us to the concessions players would have to make to get it done.
Fix team spending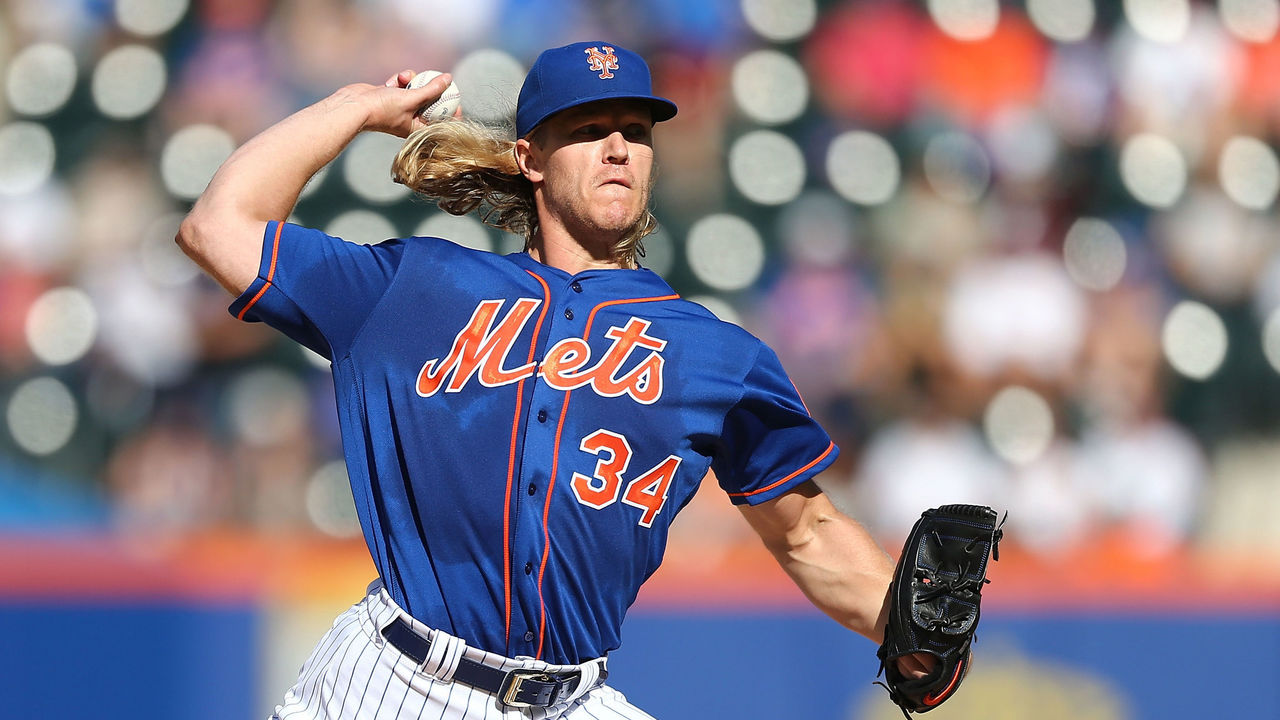 Add term-limit caps on contracts
Getting players to agree to this could be difficult, but it might not be as hard as you think. Mets right-hander Noah Syndergaard publicly mused that the MLB offseason is too slow and could benefit from a salary cap:
Instead of a straight salary cap like the NHL has - which puts a ceiling on player earnings and a team's total spending - MLB and its players should entertain a payroll floor and cap. In turn, this would motivate most teams to guarantee shorter contracts, so an additional logical concession for players would be a term limit on free-agent deals. Perhaps a limit of six years on free-agent contracts would work, with the incumbent team being the only club allowed to offer a seven- or- eight-year deal.
Implement a payroll cap and floor
A payroll cap and floor would serve various purposes. First, tanking teams - like the Orioles and Pirates - would have to invest at least a little bit, ultimately making their squads slightly more watchable. The Orioles and Pirates each paid their players less than $25 million last year. Non-prorated, both clubs' salaries were below $68 million. There would be more bidders for certain free agents if teams were forced to field a roster worth at least $75 million. It would also slightly inflate the value of players who typically sign at or near the league minimum.
On the flip side, a payroll cap would do away with the archaic luxury tax system, which currently operates using incremental penalties based on tiered thresholds. For instance, if a team spends just above the first cap (set at $208 million, non-prorated, this past season), they owe an additional 20% on those overages in the first year, 30% the second year, and 50% the third year. If a team exceeds that first threshold by more than $20 million, they pay an additional 12% surtax and face more if they exceed it by $40 million. It's not only convoluted, but it's also foolish.
It isn't necessarily the financial penalty preventing teams like the Dodgers and Yankees from blowing by that top threshold. Clubs have also been subject to draft-pick penalties since 2018, and that needs to end. MLB should assign one tax threshold at roughly $220 million (right between the first and second threshold) where teams are taxed at a static 40% for all overages with no other or escalating penalties.
Pay players sooner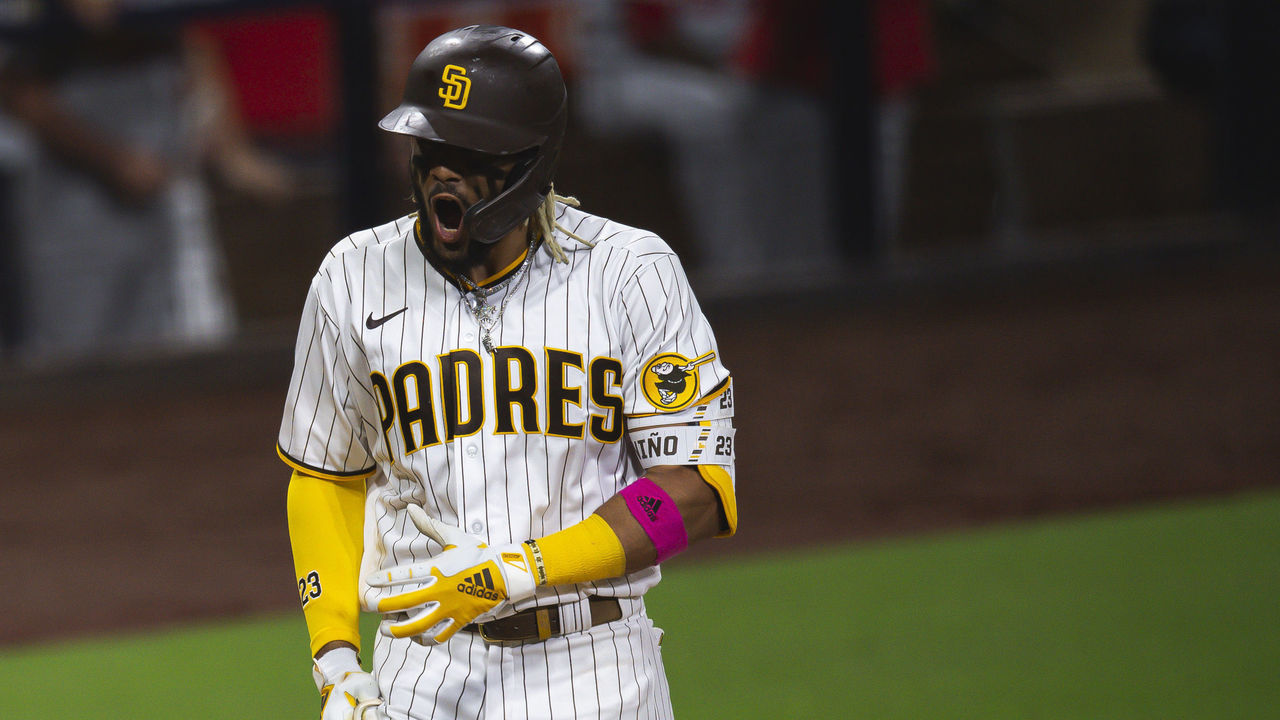 That's a lot of concessions for the players, so ensuring they get paid earlier in their careers is the item the union should be after.
This serves a couple of purposes. First, Fernando Tatis Jr. will likely make the league minimum in 2021 - around $600,000. Meanwhile, Albert Pujols will make $30 million. Pujols, a future Hall of Famer, accomplished a lot to earn that payday, but a lot of fans wouldn't consider that fair.
Second, it makes sense that players can enter free agency sooner with how young the league is getting. George Springer shouldn't hit the open market for the first time this winter at 31 years old. MLB is different from the other three major sports insofar as no player - none - goes straight from the draft to the majors, so more lucrative entry-level deals aren't going to cut it. The league minimum likely has to be lifted, players should hit arbitration sooner, and, most importantly, players have to hit the open market before they're at or passing their primes.
More trades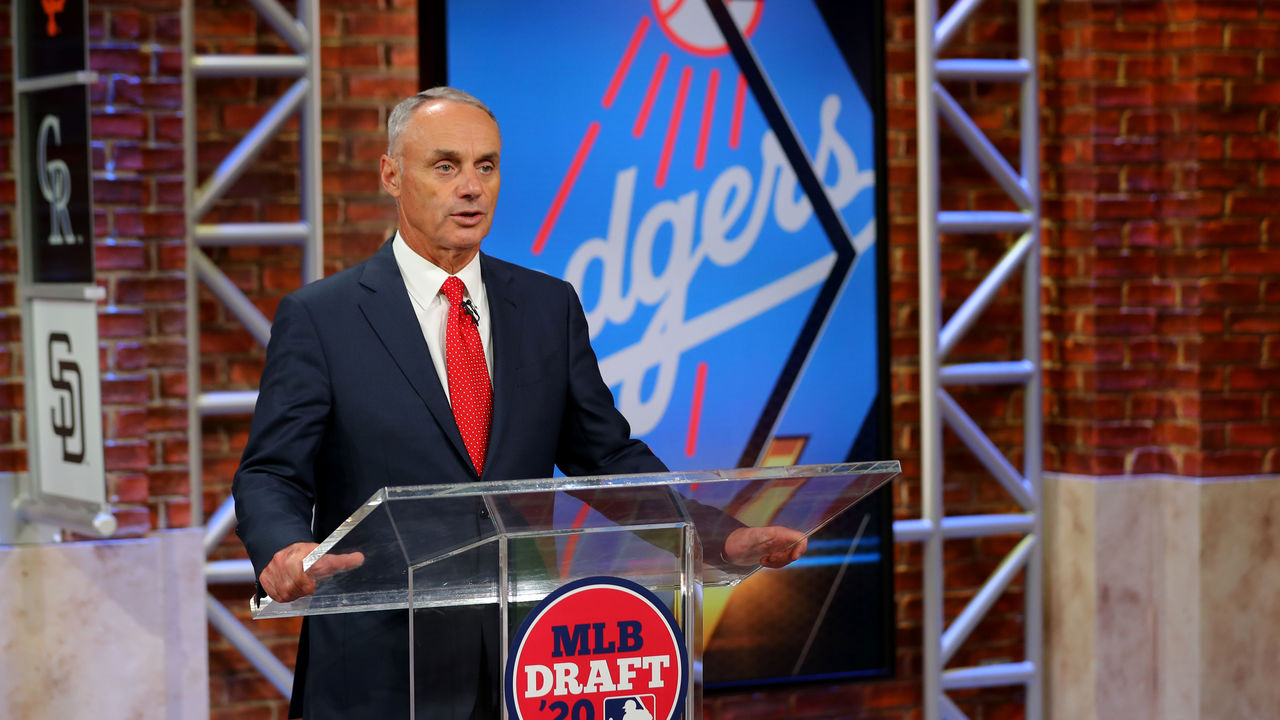 Allow trading draft picks
Right now, the only picks that can be traded are the 12 selections in the competitive balance rounds. It stands to reason, teams would strike at least a few more transactions if they had 40 more assets to deal with the rest of their draft picks for sale.
If the Twins, Red Sox, and Dodgers could trade picks, then that three-team deal involving Mookie Betts and Brusdar Graterol might never have needed to be reworked. In the alternative universe where that deal isn't changed, Joc Pederson and Ross Stripling also likely land on the Angels. That's one more borderline blockbuster, just because picks could be included in a trade.