The most chaotic season in Major League Baseball history is, against some odds, complete. Let's take a look at some reasonable reactions - as reasonable as one can get over a 60-game season - for every National League team: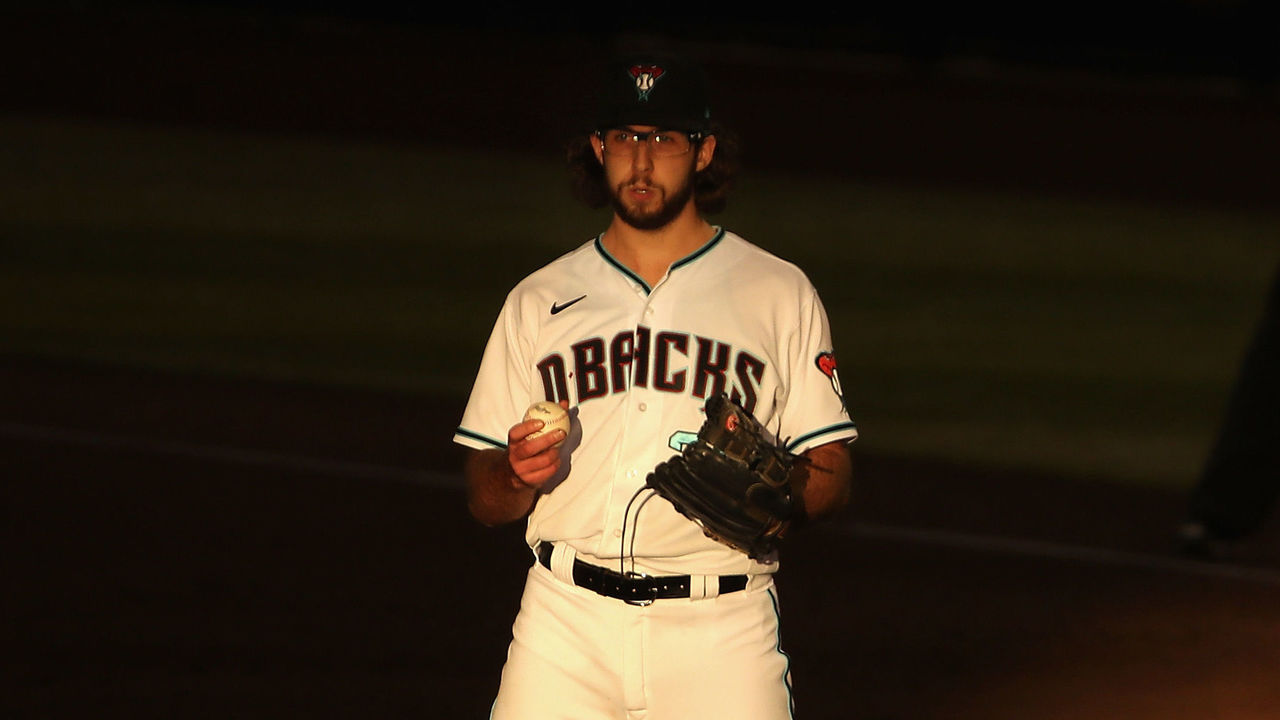 Arizona Diamondbacks: There's a bit of an identity crisis going on. Is this the team that acquired Starling Marte in the offseason, or is it the team that traded him away midseason? Is this the organization that forked over $85 million to land Madison Bumgarner - who posted a horrendous 6.48 ERA this past season - or do they now have to build around breakout ace Zac Gallen? This front office continues to make savvy moves (trading for Gallen, signing Kole Calhoun) on its way to contention, but they undermine those decisions by making acquisitions expected of a win-now club. Figure out what you do.
Atlanta Braves: There's a legitimate case the Braves cemented themselves as the second-best team in baseball. Their NLCS matchup against the Dodgers, which went the distance, might have ended differently with a healthy Mike Soroka. However, they have work to do to stay there. Marcell Ozuna, who would be the best hitter on almost every team that doesn't employ Freddie Freeman, is a free agent this winter. Mark Melancon, a key piece of their bullpen, is also headed for the open market.
Chicago Cubs: Joe Maddon wasn't the problem. There's trouble in paradise, and the Cubs tried to address that last winter by ditching their manager and installing rookie skipper and Chicago favorite David Ross. This team isn't fundamentally broken yet, but it might be the end of this window of contention and Theo Epstein's job if Kris Bryant (76 wRC+) and Javier Baez (57 wRC+) don't recapture their MVP-contender form.
Cincinnati Reds: There should be points for trying. The Reds were within punching distance of contention heading into last year's trade deadline. While other teams may have openly capitulated in an attempt to build a better roster in two or three years, the Reds invested. They acquired Trevor Bauer in July 2019 and then signed Mike Moustakas, Nick Castellanos, and Shogo Akiyama the following winter. They weren't a perfect team - the bullpen and catching are continued weak points - but it's hard to imagine this club merely squeaking into the recent playoffs if the hitting lived up to its potential (the Reds ranked 28th in runs scored).
Colorado Rockies: Trevor Story was the only good hitter on this team. No, seriously. Only one player on the Rockies had a wRC+ greater than 100 (which denotes league average), and it was Story at 117. So what's next for the Rockies? Nolan Arenado's name will likely pop up in trade rumors this winter, but it'd be difficult to move that contract after the year he had. He's still owed $199 million over the next six years, has an opt out next winter, and he hit a meager .253/.303/.434 with eight homers in 48 games.
Los Angeles Dodgers: It's time to keep the pedal to the floor. This team didn't trade for Mookie Betts and then handed him a $365-million contract extension to win one championship. No, to fully dispel any memory of past Octobers, the Dodgers have to keep being the absolute juggernaut they are and win four of the next eight. They didn't come this far to break a 32-year drought. They came here for a dynasty. The makings of it are there.
Miami Marlins: They're ready for the next step. Suddenly, the Marlins look poised to exit the easiest part of a rebuild - sucking - and move to the second stage. A disproportionate share of credit goes to the young aces comprising their staff: Pablo Lopez, Sandy Alcantara, and Sixto Sanchez. Any of one of them looks like they could anchor a rotation for years to come. We saw the Marlins take a small step toward contention by acquiring Starling Marte at the deadline, but continuing to bolster that lineup is the next step.
Milwaukee Brewers: The Brewers might need to reassess what this team is after staging what seemed like an incredibly successful rebuild - centered around acquiring Christian Yelich and then inking him to a nine-year, $215-million extension. There were some positives: Corbin Burnes becoming an ace and Devin Williams out Josh Hadering Josh Hader. But more losing seasons are on the horizon if this team is just Yelich, Burnes, Brandon Woodruff, and a good bullpen.
New York Mets: Steve Cohen is this club's savior. That's almost certainly not a reasonable reaction, but it's the biggest takeaway from a fanbase wanting to distance themselves from the Wilpon era. There are no guarantees this team improves considerably, but they have the pieces to make it happen. Postseason contention is right there if Cohen makes even a modest investment. Despite missing the playoffs, the only better offensive team in baseball were the Dodgers, by wRC+. Good things will happen if the Mets invest in and build around Michael Conforto, Brandon Nimmo, Pete Alonso, and Dom Smith.
Philadelphia Phillies: The Phillies have to be baseball's unluckiest club. While that's no consolation prize for missing the playoffs for the ninth consecutive year, it's true. By starting pitcher WAR, they were MLB's third-best team - behind the Reds and Indians. Elite! They were 10th in wRC+. Respectable! Six of the nine better teams made the playoffs, and three of them won their division. Alas, the Phillies' relief corps ranked 28th, ahead of the Mariners and division-rival Marlins. The weakness is well established. Whether it's actually fixed is a whole other matter.
Pittsburgh Pirates: Congratulations on obtaining the first overall selection in next year's draft. That really had to be the goal here and it was accomplished. It's widely expected that Vanderbilt right-hander Kumar Rocker will be the top prospect selected. At 6-foot-5, 255 pounds, to say Rocker is imposing is an understatement, and you can ask the Duke team he no-hit during the 2019 Super Regional for proof.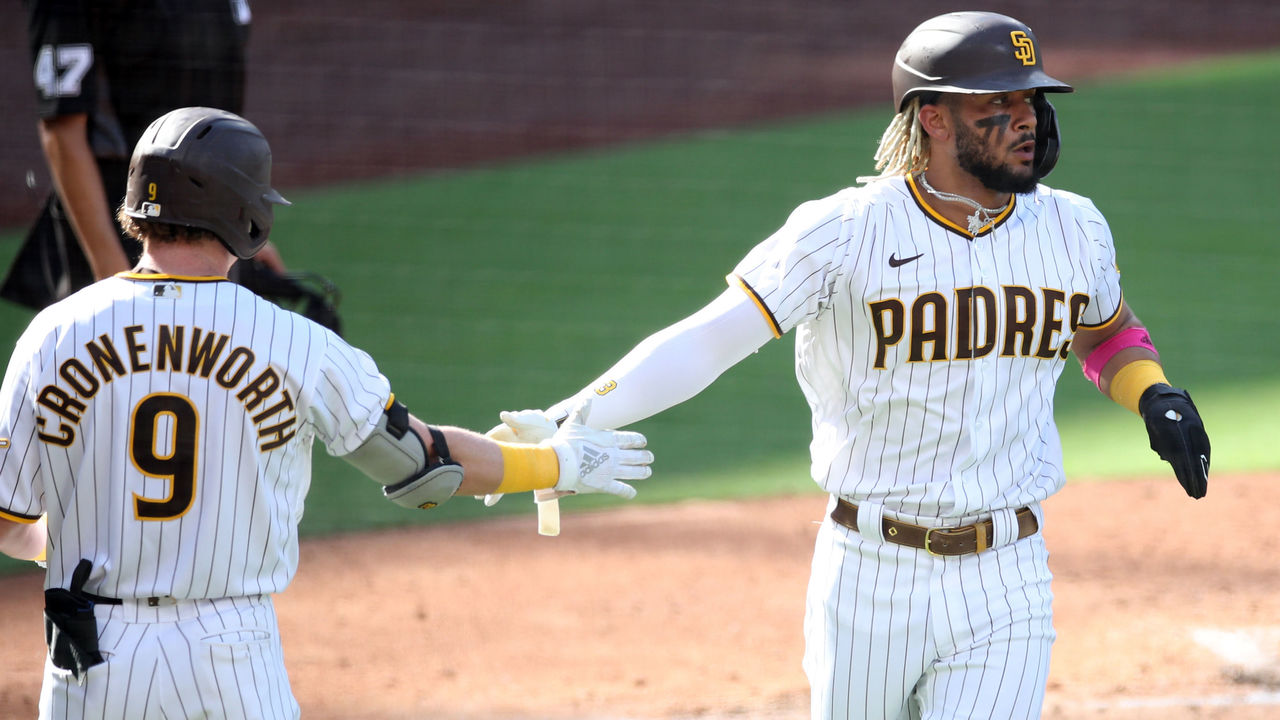 San Diego Padres: They might be baseball's next super team. The Padres also happen to play in the same division as baseball's current super team. The addition of Mike Clevinger this past trade deadline at worst makes them the NL's third-best club. They're handily better than anyone in the Central and maybe a step behind the Braves. However, this team can absolutely win a World Series if Manny Machado, Eric Hosmer, and Wil Myers are clicking, along with continued steps forward from Fernando Tatis Jr., Jake Cronenworth, Trent Grisham, Dinelson Lamet, Chris Paddack, and a host of other young studs.
San Francisco Giants: The Giants were robbed from resurrecting the "Even Year Magic." San Francisco finished the regular season with the same record as the Brewers and, yet, for some reason, Milwaukee made it in because they played better against their division than the Giants did in the NL West. At 29-31, maybe they didn't deserve that final seed anyways, but everyone would've rather seen a Dodgers-Giants opening wild-card round. Alas, all Giants fans are left with is the fact Mike Yastrzemski is actually legit.
St. Louis Cardinals: President of baseball operations John Mozeliak seems content to build a perennial playoff team instead of taking real chances at actually hanging with the top clubs. To be fair, it's working. Only the Dodgers, Yankees, and Nationals have better records than the Cardinals since 2012 (the year after their last World Series title). However, with this roster, merely making the postseason feels like a waste with a resurgent Paul Goldschmidt. Expectations should be higher, and that starts with more impactful signings than simply Kwang Hyun Kim.
Washington Nationals: There's no need to panic. At least not yet. Washington had a bad year, but a World Series ring goes a long way toward helping forget a 60-game sample. The positives are clear: Juan Soto is baseball's single-best hitter and will be for the foreseeable future. At 22 years old, the outfielder posted a .490 OBP. The last player to earn a higher OBP was Barry Bonds in 2004. Before Bonds, it was Ted Williams and Mickey Mantle in 1957. Even further for the Nats, Trea Turner took a step forward, Max Scherzer continued to amaze, and Stephen Strasburg should return to full health by Opening Day. They're not a shoo-in for another championship, but the pieces are still there.