Welcome to the first offseason edition of theScore's MLB Power Rankings. Here, our editors rank each team at the onset of free agency.
1. Los Angeles Dodgers
The defending champions don't have too many key players reaching free agency. Third baseman Justin Turner is the biggest name hitting the open market and would represent a sizeable hole to fill if he doesn't re-sign. The 35-year-old has slashed .302/.382/.503 with 116 home runs and 406 RBIs in seven seasons with the Dodgers and served a big role in their 2020 championship. The bullpen could also undergo a makeover as Blake Treinen, Alex Wood, Pedro Baez, and Jake McGee are no longer under contract.
2. Tampa Bay Rays
There are reasons to be optimistic about the American League champs, but, despite their promise, the Rays will continue to act antithetically to the Dodgers. Charlie Morton's $15-million option wasn't picked up and reinforcements won't come in the form of top-tier free agents. However, the team has a penchant for finding undervalued or miscast players, including ALCS MVP Randy Arozarena. As is always the case with the Rays, expect off-the-board moves to keep them in the fight.
3. San Diego Padres
The Padres are in a good place this winter. Their core - featuring stars Manny Machado and Fernando Tatis Jr. - remains fully intact, and most of their pieces hitting free agency (Garrett Richards, Kirby Yates, Trevor Rosenthal, Jurickson Profar) are replaceable if they depart. It might be a good time for general manager A.J. Preller to make another splash, but the Padres will likely be fine even if he doesn't.
4. Atlanta Braves
The Braves are coming off their first NLCS appearance since 2001. Ronald Acuna Jr. and Freddie Freeman anchor a potent lineup that needs to replace Marcell Ozuna but is otherwise in good shape. Atlanta's young rotation - which was brilliant in the playoffs - is expected to get back Mike Soroka after he missed most of 2020 with a torn Achilles. The bullpen, though, needs restructuring, with Mark Melancon, Shane Greene, Josh Tomlin, and Darren O'Day hitting free agency.
5. Chicago White Sox
The winds of change are swirling on the South Side after the White Sox made the postseason for the first time since 2008. Hall of Fame manager Tony La Russa is the club's new skipper following Rick Renteria's departure. Veteran slugger Edwin Encarnacion is gone after posting a .627 OPS over 44 games, freeing up money for a potential big splash. Closer Alex Colome will also test the open market following a stellar season during which he compiled a 0.81 ERA across 21 appearances.
6. New York Yankees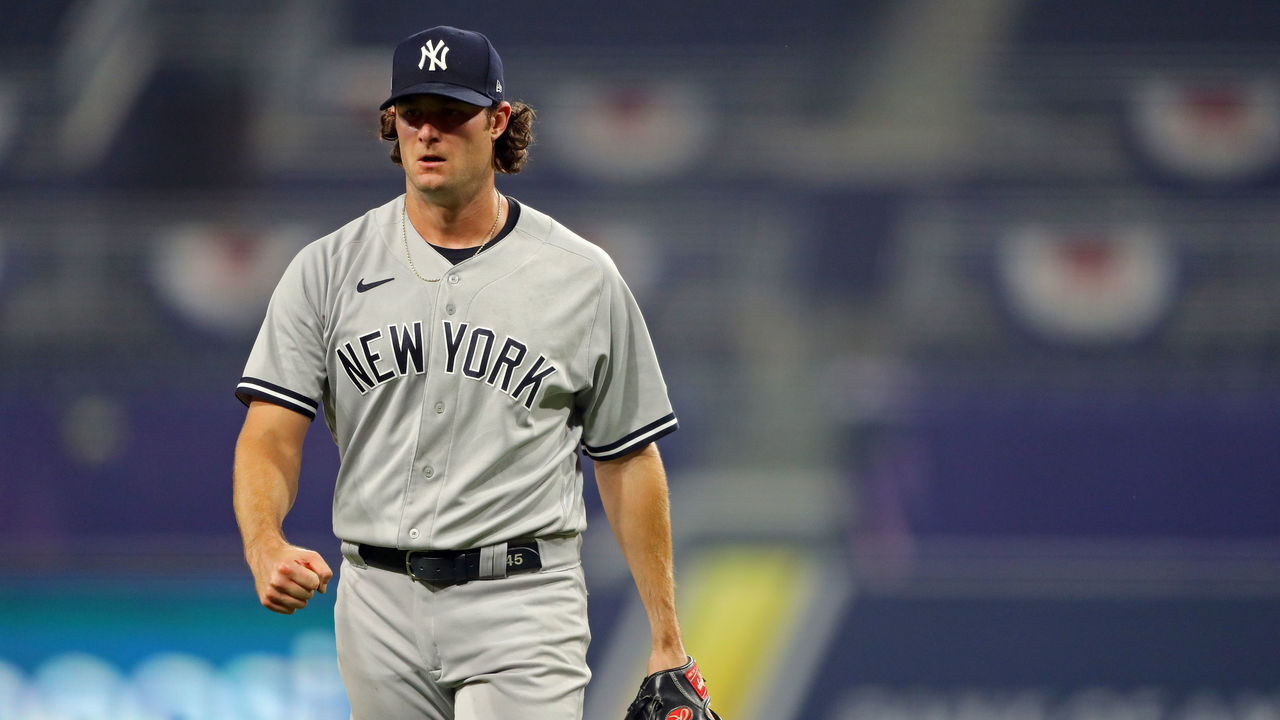 The Yankees are staring at some major changes with reigning AL batting champ DJ LeMahieu, Masahiro Tanaka, James Paxton, and J.A. Happ all hitting free agency. The lineup would certainly benefit from LeMahieu's return, but there are options should they look elsewhere. The attention has to be on the rotation, so expect the team to be in touch with all the top available starters.
7. Minnesota Twins
The Twins seemed like legitimate World Series contenders all year and earned the opportunity to face the only AL playoff team with a losing record. Instead of going on a long-awaited October run, the club extended its MLB-record playoff losing streak to 18 games. Now, the White Sox are the ascendant team in the AL Central while the Twins could lose Nelson Cruz to free agency. They're still well-positioned to challenge for a title, but there are noticeable holes that need to be addressed this offseason.
8. Oakland Athletics
It's potentially the end of another era in Oakland. Marcus Semien and Liam Hendriks lead a large group of free agents, and the A's are unlikely to retain them all. Oakland has shown a remarkable ability to retool and keep competing when faced with losing key players, but this winter could present Billy Beane and David Forst with their biggest challenge yet.
9. Houston Astros
More key Astros players could find new homes this winter after Gerrit Cole left to join the Yankees last offseason. George Springer will be one of the most coveted free agents, while outfielders Michael Brantley and Josh Reddick are also looking for new deals. Injured ace Justin Verlander will miss the entire 2021 season due to Tommy John surgery, creating another void both in the rotation and the clubhouse.
10. Cleveland Indians
The Indians' decision when it comes to Francisco Lindor will dictate their direction next season. The shortstop will be a free agent at the end of 2021 and is expected to be traded. Cleveland still boasts one of baseball's best rotations, though, as Shane Bieber returns to anchor a staff that also includes Carlos Carrasco and Zach Plesac. James Karinchak looks primed to take over the closer role from the departing Brad Hand.
11. Chicago Cubs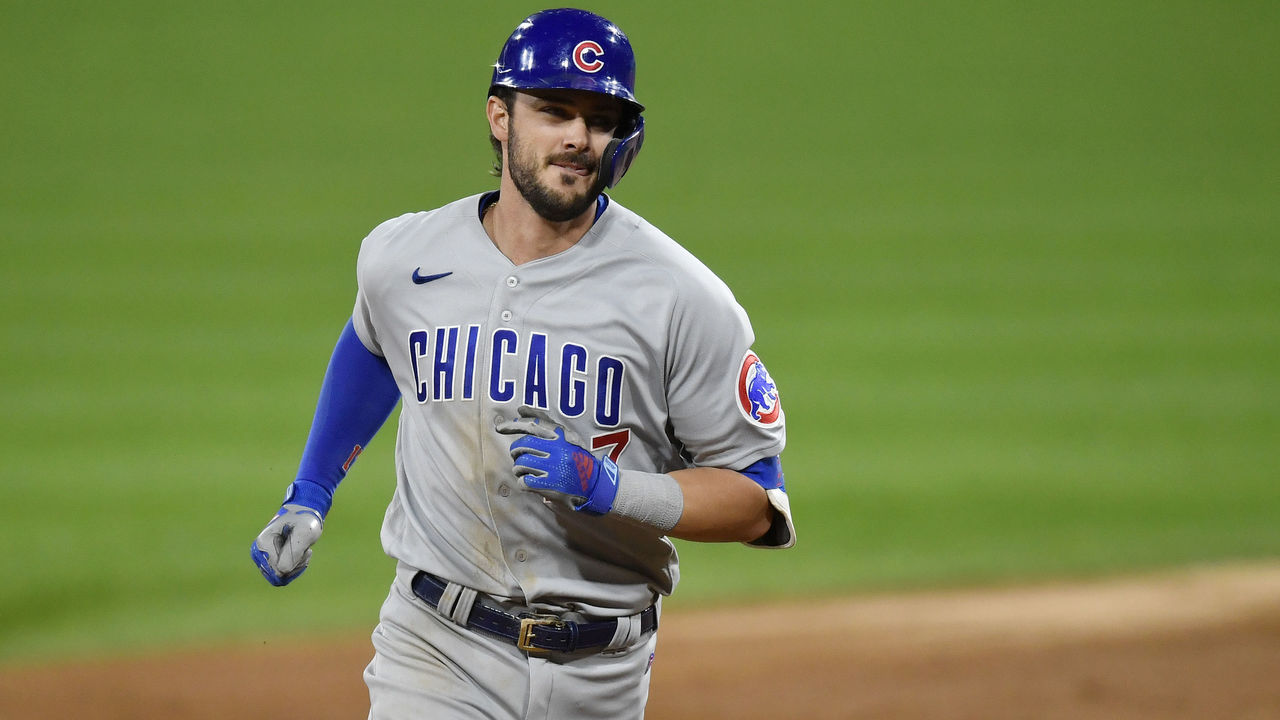 Jon Lester, Jose Quintana, and Tyler Chatwood are coming off the books, and there remain rumors the front office could pursue a trade of one or more of its offensive core (Anthony Rizzo, Kris Bryant, Javier Baez, Willson Contreras). That would be one way to replenish the rotation alongside Yu Darvish - who's under contract through 2023 - without entirely derailing the club's postseason hopes.
12. Cincinnati Reds
The Reds are interested in retaining Trevor Bauer, but his services aren't entirely necessary to the club's success. The offense features the likes of Mike Moustakas, Nick Castellanos, and Eugenio Suarez, and the rotation still includes Sonny Gray and Luis Castillo. The front office can't sit idle. Cincinnati needs some bullpen pieces, but there's no reason to believe the Reds can't be the class of the NL Central.
13. Toronto Blue Jays
The Blue Jays will be a team to watch this winter following their surprising playoff berth. With a solid young core and ace Hyun-Jin Ryu already in tow, they'll look to make some major additions and take the next step in a tough division. Ken Giles is the only key player hitting free agency, so they're in good shape to withstand any losses. Pitching will be the priority, as evidenced by the early signing of Robbie Ray. With a deep system, expect plenty of trade and free-agent rumors.
14. St. Louis Cardinals
The Cardinals may re-sign Yadier Molina and Adam Wainwright, but should they move on from the veterans, that will leave additional voids to fill after Kolten Wong's option was declined and Dakota Hudson underwent Tommy John surgery. Miles Mikolas' return and a turnaround campaign from Tommy Edman could address some of those issues, but that may not be enough to push the Cardinals to the top of the NL Central.
15. New York Mets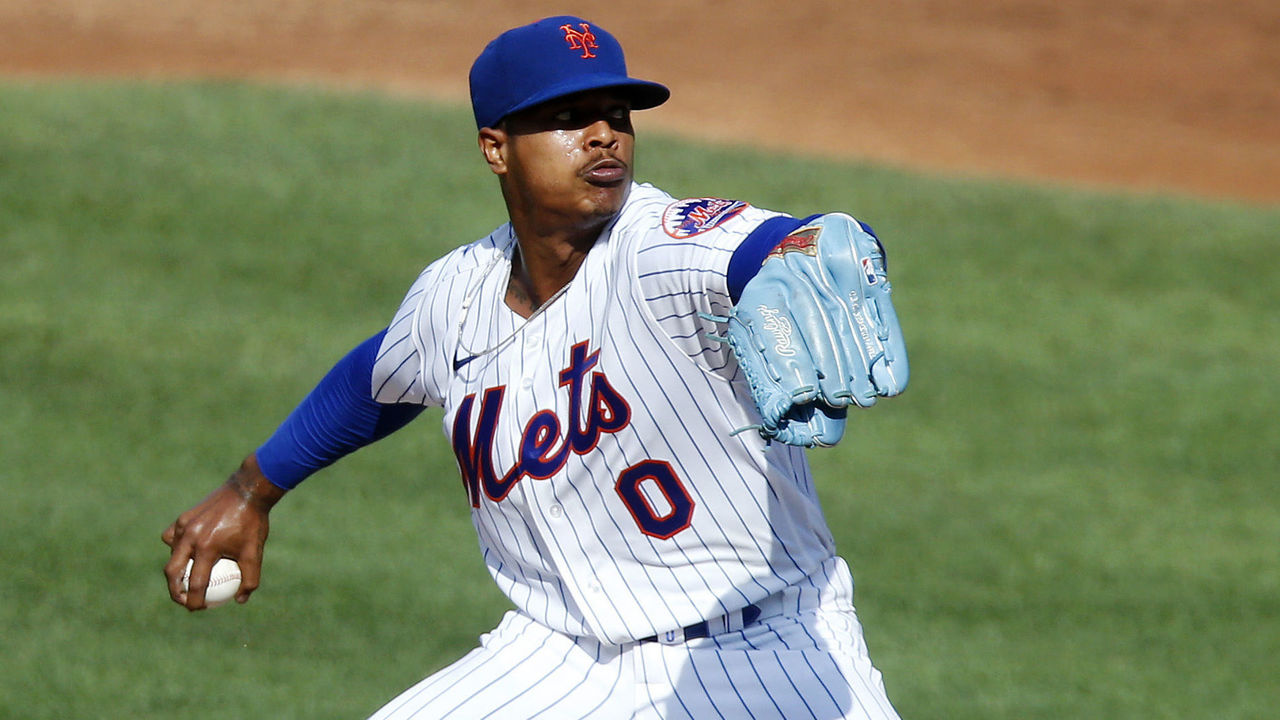 Marcus Stroman's possible departure represents the only major issue for the roster, and he could stick around after being issued an $18.9-million qualifying offer. New owner Steve Cohen brings optimism that the Mets could be big spenders on the open market. On paper, there's a lot of potential on both sides of the ball even after some disappointing seasons.
16. Washington Nationals
The 2019 champs will experience a lot of roster turnover: Anibal Sanchez, Kurt Suzuki, Adam Eaton, Asdrubal Cabrera, Sean Doolittle, and Ryan Zimmerman are all free agents. The lineup is a bit of a mess outside of stars Juan Soto and Trea Turner, but there will be plenty of players available should the Nationals wish to spend.
17. Philadelphia Phillies
The Phillies' playoff hopes this past season were foiled almost entirely by their terrible bullpen. Now, J.T. Realmuto leads a cast of free agents that also includes Didi Gregorius, leaving two huge holes in the infield. Retaining at least Realmuto would go a long way in keeping the team afloat (and Bryce Harper happy), but that may not be enough to lead a tough division.
18. Miami Marlins
Though they're still technically rebuilding, the Marlins hit the offseason in an excellent spot after a surprisingly successful season. Their only free agents are largely replaceable veteran pieces, and the core is under control for several more years. Derek Jeter and Co. can be aggressive if they want to build off this past campaign, or they can stay the course with the knowledge that they're good enough to crash the party again in 2021.
19. Los Angeles Angels
Another year of rostering the best player on the planet yielded few positive results for the Angels, who missed the playoffs for the sixth consecutive season despite another stellar campaign from Mike Trout. Anthony Rendon's introduction and Dylan Bundy's breakout couldn't help the Angels overcome Shohei Ohtani's disappointing campaign and a lack of effective pitching depth. Without a GM in place following Billy Eppler's firing, the Angels are going to have to figure out how to maneuver through an offseason that includes losing defensive stalwart Andrelton Simmons to free agency.
20. Milwaukee Brewers
It could be the end of an era in Milwaukee, as franchise home run leader Ryan Braun is a free agent after the club declined his option. The six-time All-Star, who has mulled retirement in the past, is set to test the open market for the first time following a 14-year run with the Brewers. Brett Anderson, Eric Sogard, Jedd Gyorko, and Ben Gamel are also all gone. Expect a flurry of one-year deals as the Brewers try to remain competitive on a budget.
21. Boston Red Sox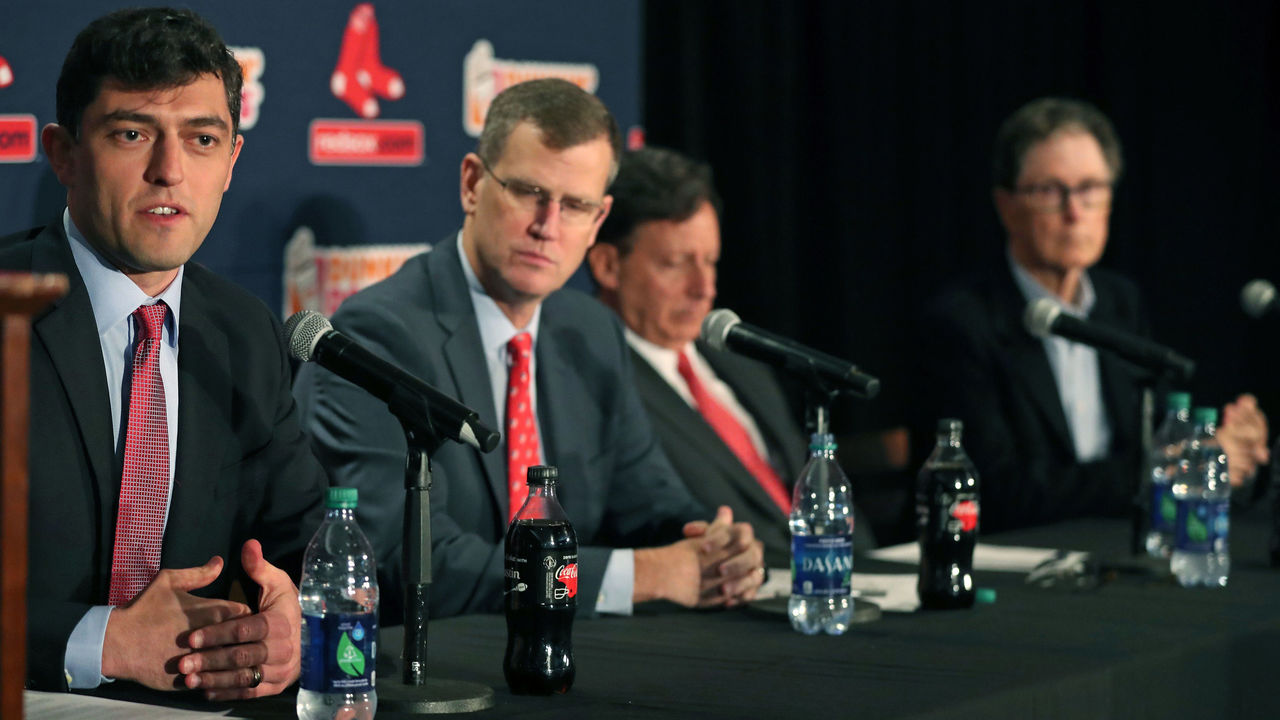 The Red Sox already filled what was arguably their biggest need with Alex Cora's return as manager. But Boston is a team in flux. Ace Chris Sale will be back at some point next season, as should Eduardo Rodriguez, but it remains to be seen how effective either will be after being sidelined for an extended period. The upcoming campaign will serve as the ultimate test for the young core of Rafael Devers, Xander Bogaerts, Alex Verdugo, Andrew Benintendi, and Bobby Dalbec.
22. Colorado Rockies
The Rockies are likely not as terrible as they appeared in 2020 when they posted the second-worst run differential in the NL next to the dreadful Pirates. Nolan Arenado should return back to his All-Star form, but with his opt-out looming, and Trevor Story nearing free agency, the club may have to decide between which player to build around. At times, the pitching looked quite good, led by German Marquez, Antonio Senzatela, and Kyle Freeland, but Colorado will need to address the outfield and bullpen to be even third-best in the division.
23. San Francisco Giants
Unlike some of the other surprise teams in 2020, San Francisco is probably not going to pivot from its rebuild. Kevin Gausman was tendered a qualifying offer, and there's a decent chance he sticks around on a new contract. The Giants' other free agents are veterans who won't be part of the next era. Expect some one-year contracts for veterans who can be flipped at the trade deadline.
24. Arizona Diamondbacks
It was a disappointing campaign in the desert, as the Diamondbacks finished last in the NL West after signing Madison Bumgarner and Kole Calhoun for a combined $101 million. The latter was Arizona's best position player, but the former was a disaster (6.48 ERA, 7.18 FIP). Don't expect the D-Backs to spend as lavishly this offseason, with general manager Mike Hazen saying he doesn't foresee a "major" overhaul. That means Arizona will need bounce-back campaigns from Ketel Marte and Eduardo Escobar if it hopes to contend like in 2019.
25. Seattle Mariners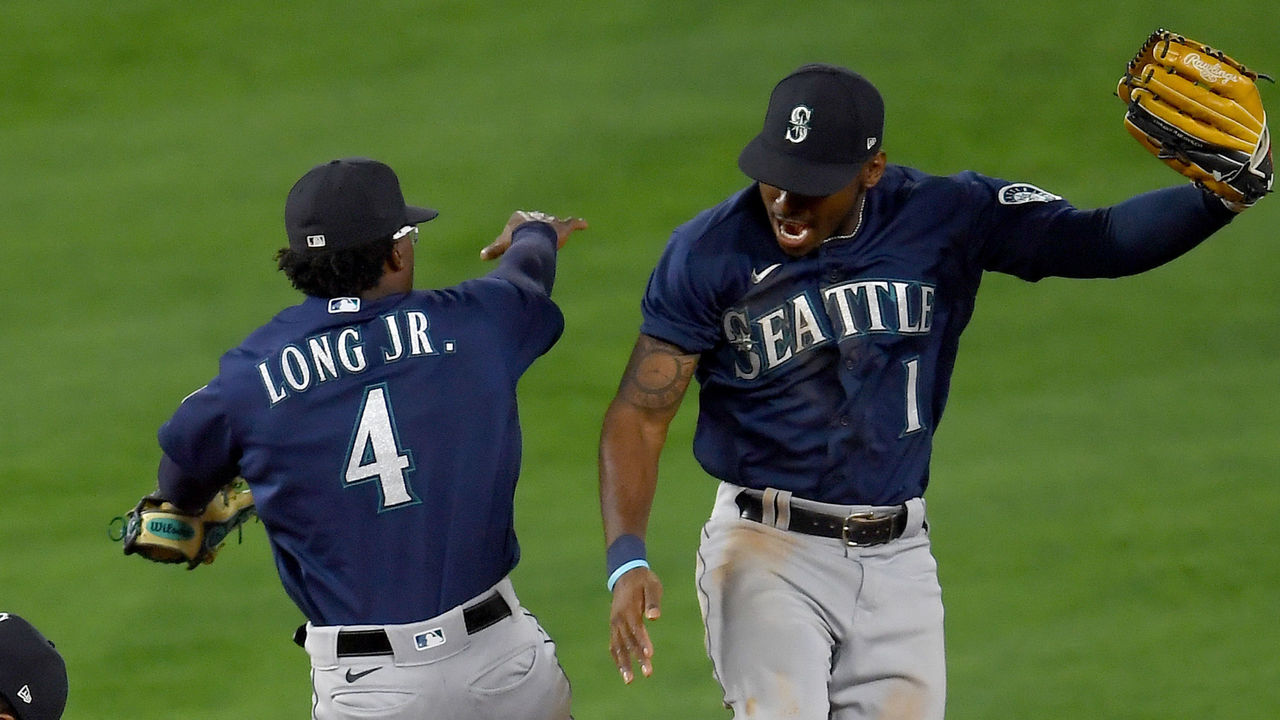 The young Mariners won't experience a lot of significant change through free agency. Seattle re-signed Kendall Graveman to bolster the bullpen, while Dee Strange-Gordon and Bryan Shaw likely won't return to the team after dreadful seasons. Seattle will build around AL Rookie of the Year contender Kyle Lewis, Gold Glove winners Evan White and J.P. Crawford, and hurlers Marco Gonzales and Justus Sheffield. The club is a few years away from contending, but the pieces are in place and there should be money to spend.
26. Baltimore Orioles
There's not a ton of turnover in Baltimore this offseason, and the team is already bringing back Jose Iglesias after he put together a formidable .373/.400/.556 slash line in 39 games. Prospects like Ryan Mountcastle, Austin Hays, and Dean Kremer have made the leap to the majors, and expect catcher Adley Rutschman to follow in 2021 with hurlers DL Hall and Grayson Rodriguez eventually following. The Orioles don't seem like a team about to make a big offseason splash, but they're much closer to relevancy now than a year ago.
27. Detroit Tigers
Next season for the Tigers is almost definitely about getting Casey Mize and Tarik Skubal further up to speed at the major-league level. Mize posted a 6.99 ERA over his first 28 1/3 innings and Skubal owned a barely better 5.63 ERA in 32 frames. With AJ Hinch managing, the club could signal it's ready to take the next step by spending this winter.
28. Kansas City Royals
Alex Gordon meant so much to the Royals, and his retirement leaves a massive void on and off the field. But his absence won't change what should be another year of painful rebuilding in Kansas City. Outside of Whit Merrifield, there's not much to get excited about here, and it's unlikely Dayton Moore will make a splash to even marginally speed up the process.
29. Texas Rangers
Not much went right for the Rangers in 2020. Texas posted its lowest winning percentage since 1973 and everyone not named Lance Lynn or Jonathan Hernandez was pretty bad. The Corey Kluber acquisition was a bust, as he tossed one inning before getting injured, and Joey Gallo had a disastrous season. Texas was heavily involved in the Rendon sweepstakes last year, but don't expect a major splash this winter as GM Jon Daniels seems more focused on a rebuild.
30. Pittsburgh Pirates
Vanderbilt ace Kumar Rocker can't come soon enough. The Pirates are the worst team in baseball but will at least get to pick first overall in the 2021 MLB Draft. Pittsburgh officially has nothing to show from the lopsided Chris Archer trade after declining the right-hander's option, while the Rays made it to the World Series with Tyler Glasnow and Austin Meadows. Reliever Keone Kela is also set to hit the open market. This will be the first full offseason for Ben Cherington to put his mark on the team.