Who needs it most? World Series urgency rankings
With the American League Division Series already underway and the National League Division Series set to begin Tuesday, let's rank all eight surviving teams by how urgently each squad needs to win the World Series in 2020, from the least desperate to the most.
8. Miami Marlins
Merely finishing with fewer than 100 losses (or, scaled to a 60-game season, 37 losses) would've constituted a successful 2020 season for Miami after a dispiriting 57-105 finish in 2019. Instead, in spite of themselves, the rebuilding Marlins not only made the postseason for the first time since 2003, but they swept the Chicago Cubs in their opening-round matchup, putting Miami three wins away from a shot at the pennant a year after finishing with the third-most losses in the majors.
They're playing with house money, and these so-called bottom-feeders should simply enjoy the ride. The Marlins head into their best-of-five with the Atlanta Braves completely unfettered by expectations, or any semblance of urgency. They're not even supposed to be here. Somehow, though, they are.
7. San Diego Padres
Three weeks into the 2020 campaign, it seemed like the Padres were still in rebuild mode while stuck below .500 and sitting fourth in the National League West. However, Manny Machado and emergent superstar Fernando Tatis Jr. leading an abrupt turnaround, coupled with aggressive trade-deadline moves, swiftly changed the club's short-term outlook, turning the Padres from ostensible also-rans to bona fide contenders in a matter of weeks.
Still, as convincing as the Padres were in the second half - and even though they finished the regular season with the majors' second-best run differential - they're only now beginning their ascendancy. As much as they're built for present success, the Padres are really built for the long haul, and they needn't lose sleep over not winning the World Series in 2020.
As recently as mid-July, it didn't even look like the Padres would be competitive again until 2021 at the earliest. As such, their season is already a resounding success, and the Padres should feel no pressure as they head into their first league division series in nearly 15 years.
6. Tampa Bay Rays
The Rays' unique approach to, uh, everything makes it difficult to project their short-term future, which in turn makes it hard to ascertain just how badly they need a World Series title in 2020. What's undeniable, however, is that the Rays, who won 90-plus games in each of the previous two seasons, have never fielded a team this good.
Even when they won their first and only American League pennant in 2008, the Rays weren't as complete as the 2020 version of the club. And even if they keep this core together for 2021 - which is hardly a guarantee with the Rays, even though virtually all of their players are making the league minimum or close to it - how could they possibly be better?
Their top-three starters are all healthy and pitching well heading into the league division series, and they're getting major offensive production from unheralded role players like Mike Brosseau, Randy Arozarena, and Joey Wendle. It feels like Tampa Bay's years of roster-building chicanery and irreverence have been leading to this postseason.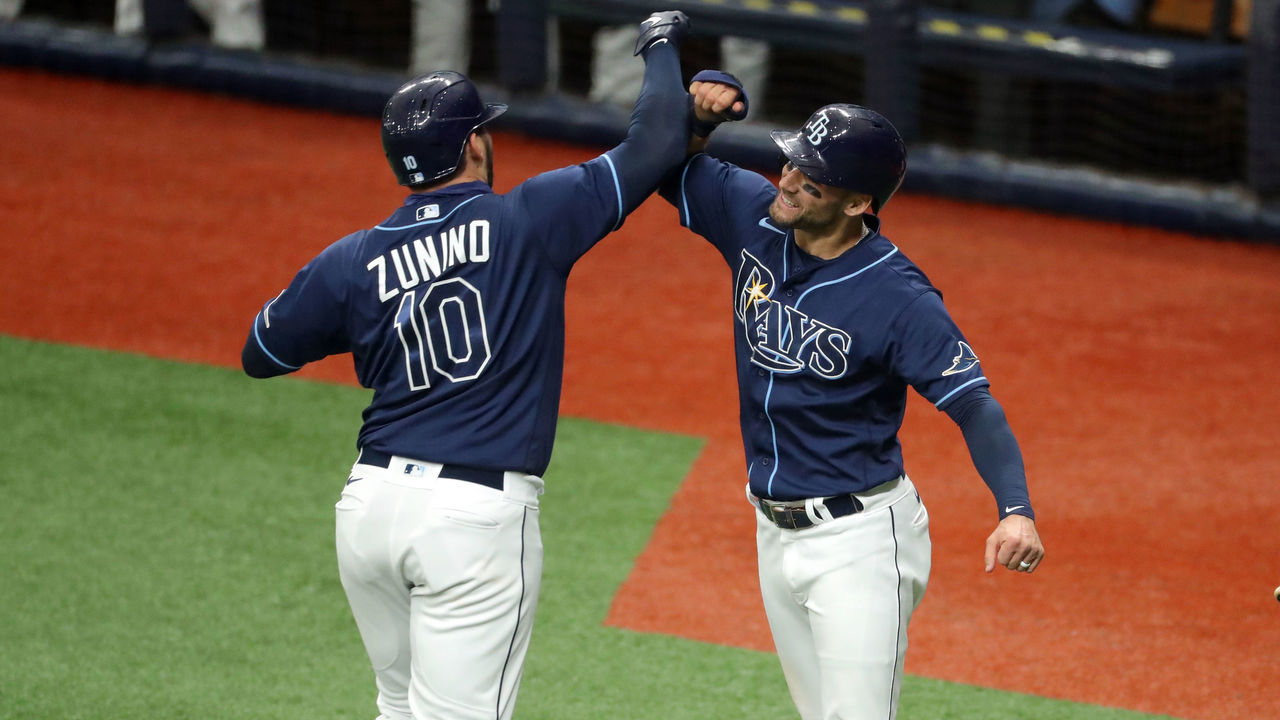 5. Los Angeles Dodgers
Yes, the Dodgers' last championship came six years before their Game 1 starter was even born, and, yes, their series of heartbreaking near-misses over the past several seasons makes it feel like they absolutely, positively need to be the last team standing in 2020. In reality, though, as much as another early exit would sting, the Dodgers aren't doomed if they fall short (again) this year. Far from it.
Clayton Kershaw isn't going anywhere this winter, and Los Angeles has Corey Seager secured for another season after this one, too. Cody Bellinger is also under contract through 2023. Ditto for Max Muncy. Walker Buehler remains under control through 2024. Neither Will Smith nor Gavin Lux will be eligible for free agency until after 2025. And, of course, Mookie Betts is locked in through 2032.
Their future is brighter than almost every other team in baseball, a testament to the Dodgers' unrivaled player-development prowess and financial might. And while their current roster might be the best Los Angeles has ever fielded, it's possible next year's club is even better considering how much Bellinger and Muncy struggled this season.
To be sure, the Dodgers should win the World Series this year, and their 2020 season will inarguably be a disappointment if they fall short. But it's not like they won't be in the mix next season - and, like, the next 10 campaigns after that one.
4. Atlanta Braves
The Braves have been one of baseball's best teams for years now, and they're extremely well-positioned for long-term success. Ronald Acuña Jr. remains under control through at least 2026. Ozzie Albies is locked up, too, and none of Atlanta's top-three starters - Max Fried, Ian Anderson, and the currently ailing Mike Soroka - will be eligible for free agency until after the 2024 campaign.
Still, despite a promising long-term outlook, the Braves - division champions three years in a row now - should feel some urgency to win the big one in 2020. This year's unit is undoubtedly the strongest roster they've put together since storming back to relevance in 2018, and even with Soroka out, the Braves' season so far has been decidedly charmed. Marcell Ozuna, who they signed to a one-year pillow contract this past offseason, is producing a career year. Same goes for Travis d'Arnaud, another offseason pickup, and Dansby Swanson, Atlanta's perennially disappointing shortstop.
Meanwhile, Freddie Freeman will likely take home the National League MVP Award, and Ian Anderson has made a case for Rookie of the Year despite making only six regular-season starts. Everything seems to be going right for the Braves, and while they should be good for a long time, who knows when they'll be this good again?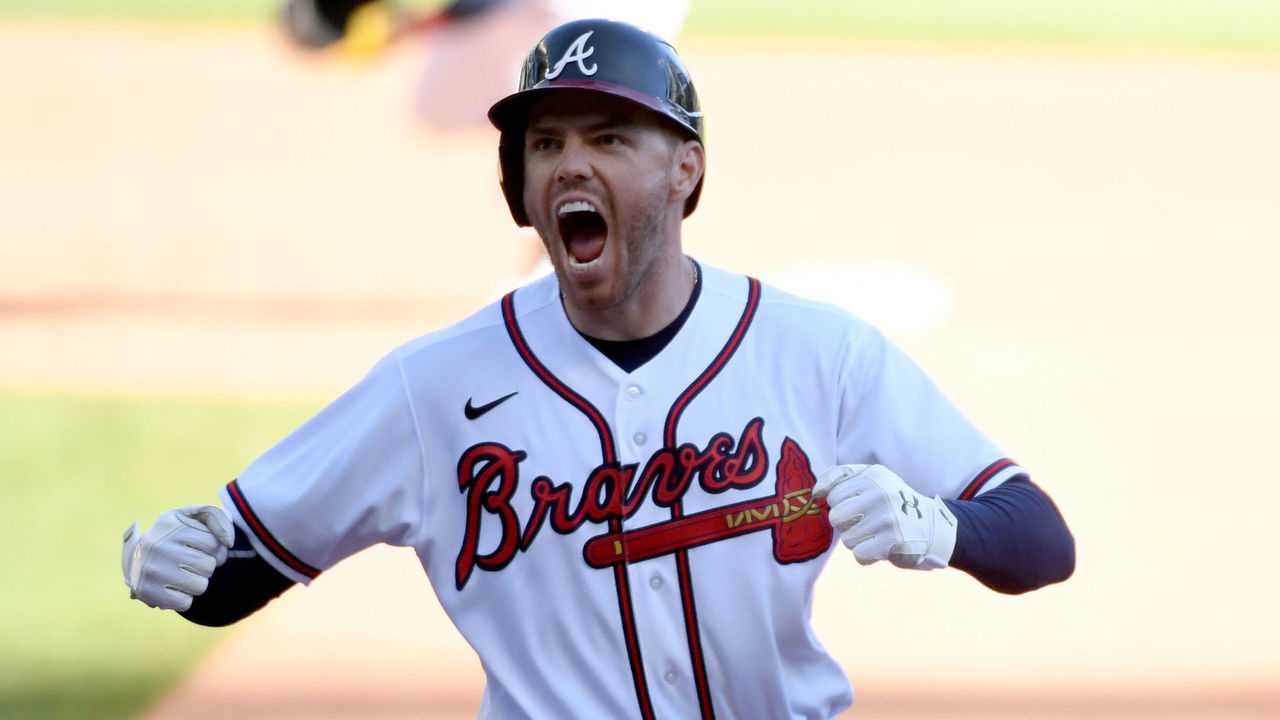 3. Oakland Athletics
Big-market teams rarely lose two key players to free agency without regressing at least a little bit the following season. For small-market teams, losing two core pieces during the same winter can be downright devastating. As such, the impending free agencies of shortstop Marcus Semien and closer Liam Hendriks loom large over the Athletics' showdown with the Astros, compounding the urgency that sets in organically for teams over three decades removed from a championship.
No matter what happens this winter, the Athletics should still be competitive in 2021, especially considering the strides that rookie Sean Murphy made this season, and with A.J. Puk possibly set to join an increasingly impressive rotation. But being competitive isn't the same as being a legitimate World Series contender, and Oakland is in contention now, even without third baseman Matt Chapman.
2. New York Yankees
On one hand, the Yankees signed Gerrit Cole to a record-breaking nine-year deal just 10 months ago, and with multiple offensive cornerstones also under control for at least two more seasons - including Aaron Judge, Luke Voit, Gleyber Torres, Gio Urshela, and Giancarlo Stanton - they're a near-lock to be one of MLB's most indomitable clubs for the foreseeable future.
On the other hand, though, the Yankees haven't won a World Series since the penultimate year of Fernando Tatis Sr.'s career - and, by their standards, a 10-season drought is a veritable eternity. It's also hard to imagine them fielding a better roster in 2021, even with Luis Severino poised to rejoin the rotation next year. DJ LeMahieu, Masahiro Tanaka, and James Paxton will all hit free agency at season's end, while two key pillars of New York's bullpen, Aroldis Chapman and Zack Britton, will be 33 next year.
The Yankees are arguably the American League's best team right now, and everyone is healthy for their league division series matchup with Tampa Bay, which can't be taken for granted with this team.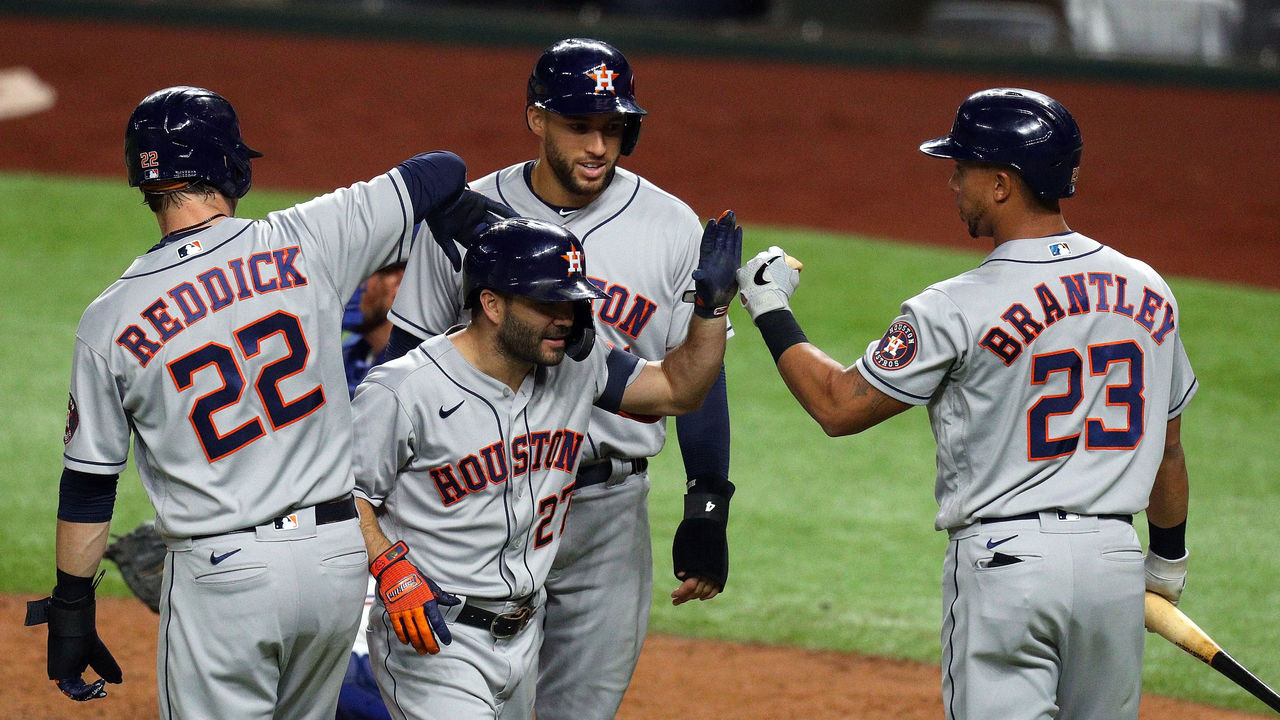 1. Houston Astros
The Astros' dynasty started crumbling the second Cole pulled on that Boras Corp hat after Game 7 of the 2019 World Series. It feels increasingly probable - in the wake of a disenchanting 2020 season and devastating injury to Justin Verlander - that this will be Houston's last kick at the can for a while. George Springer, the Astros' longtime leadoff hitter and All-Star center fielder, will be a free agent this winter, along with Michael Brantley. Meanwhile, Verlander will spend 2021 recovering from Tommy John surgery, and Houston's de facto ace, Zack Greinke, will turn 37 next year.
In light of all that, and after Houston just barely squeaked into the expanded playoffs in 2020 (with a losing record, mind you), a transformative offseason could well be ahead for the Astros. It's possible that the club - under new management following the sign-stealing scandal - decides to reset. In any event, if the Astros don't win the whole thing this year, it could be quite some time before their next championship.
Jonah Birenbaum is theScore's senior MLB writer. He steams a good ham. You can find him on Twitter @birenball.
Comments
✕
Who needs it most? World Series urgency rankings
  Got something to say? Leave a comment below!