The 2020 season has come to an end, so it's time for theScore's MLB editors to hand out individual awards for each club.
Arizona Diamondbacks
MVP: Zac Gallen
Best Pitcher: Zac Gallen
Most Improved: Merrill Kelly
Most Disappointing: Madison Bumgarner
Best Rookie: Riley Smith
The Diamondbacks failed to meet lofty expectations after spending $85 million to sign Bumgarner in free agency. Gallen, however, continued to show a lot of promise in Arizona's rotation, recording a sub-3.00 ERA for the second consecutive season while maintaining high strikeout numbers (10.3 K/9).
Atlanta Braves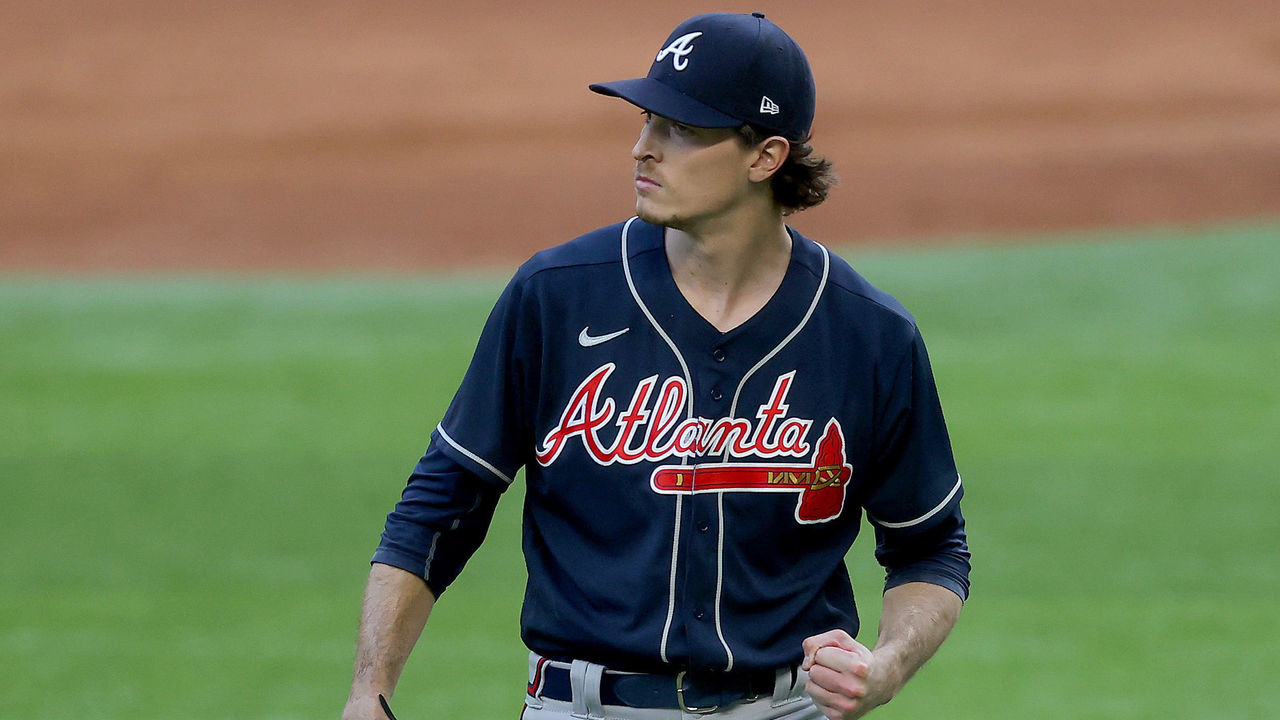 MVP: Freddie Freeman
Best Pitcher: Max Fried
Most Improved: Marcell Ozuna
Most Disappointing: Cole Hamels
Best Rookie: Ian Anderson
Freeman is undoubtedly the team's MVP. But, when Mike Soroka went down with a season-ending Achilles injury and the Braves became desperate for someone to prop up an uncertain pitching staff, Fried answered the call. He went 7-0 with a 2.25 ERA and didn't surrender a home run until his final start of the campaign. When Soroka returns, he'll form an intimidating top three alongside Fried and Anderson.
Baltimore Orioles
MVP: Jose Iglesias
Best Pitcher: Dean Kremer
Most Improved: Anthony Santander
Most Disappointing: John Means
Best Rookie: Ryan Mountcastle
Mountcastle didn't make his MLB debut until nearly a month into the 2020 season. While questions have been asked about his defense - and what position he'll ultimately stick at - his bat had no trouble adjusting to major-league pitching. Mountcastle slashed .333/.386/.492 with five home runs and 23 RBIs in 35 contests while never going hitless for more than two games.
Boston Red Sox
MVP: Alex Verdugo
Best Pitcher: Nate Eovaldi
Most Improved: Alex Verdugo
Most Disappointing: J.D. Martinez
Best Rookie: Bobby Dalbec
Boston struggled to one of baseball's worst records and finished with its lowest winning percentage since 1965. Verdugo, who was acquired in the Mookie Betts deal, stood out among the chaos. He finished second on the Red Sox in WAR while recording career-best marks in batting average, on-base percentage, and slugging.
Chicago Cubs
MVP: Yu Darvish
Best Pitcher: Yu Darvish
Most Improved: Ian Happ
Most Disappointing: Kris Bryant
Best Rookie: Adbert Alzolay
Losing to the Miami Marlins in the wild-card round is not how the Cubs envisioned their season ending, but there were some highs as well. Among them was Darvish, who put together his best campaign of an already strong career. The 34-year-old finished with a 2.01 ERA and 2.23 FIP to go along with 11.0 K/9, 0.6 HR/9, and 1.7 BB/9.
Chicago White Sox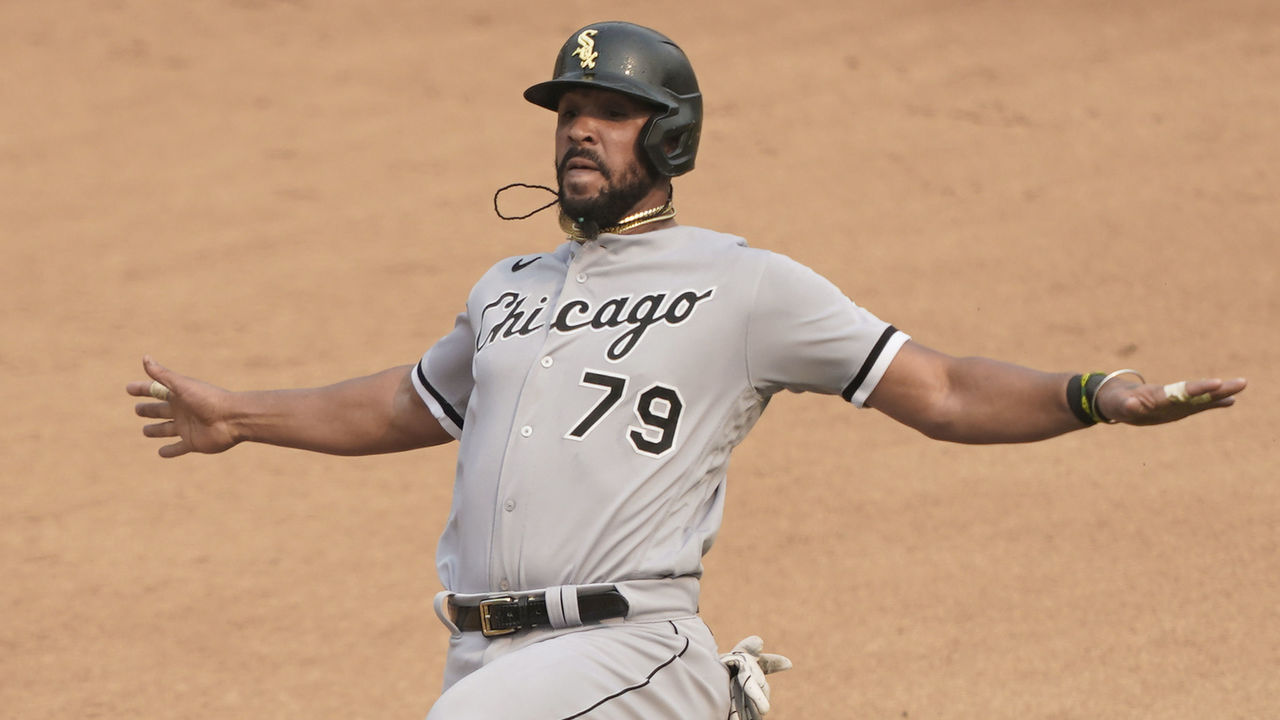 MVP: Jose Abreu
Best Pitcher: Lucas Giolito
Most Improved: Dallas Keuchel
Most Disappointing: Edwin Encarnacion
Best Rookie: Luis Robert
Abreu might as well trademark "veteran presence," as he led a young White Sox team to the postseason for the first time since 2008. The 33-year-old had an MVP-caliber campaign thanks to a career-high .987 OPS with 19 homers and an MLB-leading 60 RBIs in 60 games.
Cincinnati Reds
MVP: Trevor Bauer
Best Pitcher: Trevor Bauer
Most Improved: Jesse Winker
Most Disappointing: Eugenio Suarez
Best Rookie: Tejay Antone
Bauer was lights-out and should be the first pitcher in team history to collect a Cy Young award thanks to his NL-leading 1.73 ERA and 0.80 WHIP. The bad news? The righty is a free agent and may end his Reds tenure after 21 starts over parts of two seasons.
Cleveland Indians
MVP: Jose Ramirez
Best Pitcher: Shane Bieber
Most Improved: Zach Plesac
Most Disappointing: Carlos Santana
Best Rookie: James Karinchak
The Indians could very easily end up with the AL's MVP and Cy Young winners. Bieber was magnificent and put up historic numbers during the short campaign. The 25-year-old posted a 1.63 ERA, a 0.86 WHIP, and 14.2 K/9 over 12 starts. Meanwhile, Ramirez accrued the best fWAR in the Junior Circuit and finished hotter than just about anyone after batting .366 with 10 home runs and 24 RBIs in 23 September games.
Colorado Rockies
MVP: Trevor Story
Best Pitcher: German Marquez
Most Improved: Daniel Bard
Most Disappointing: Nolan Arenado
Best Rookie: Josh Fuentes
The Rockies plummeted back to earth after a scorching-hot start to the season, but Story never seemed to cool off. The shortstop not only posted an .874 OPS with 11 homers, 13 doubles, and 28 RBIs, but he also led the NL in steals and triples, finished third among MLB shortstops in WAR, and played above-average defense at one of the game's trickiest positions.
Detroit Tigers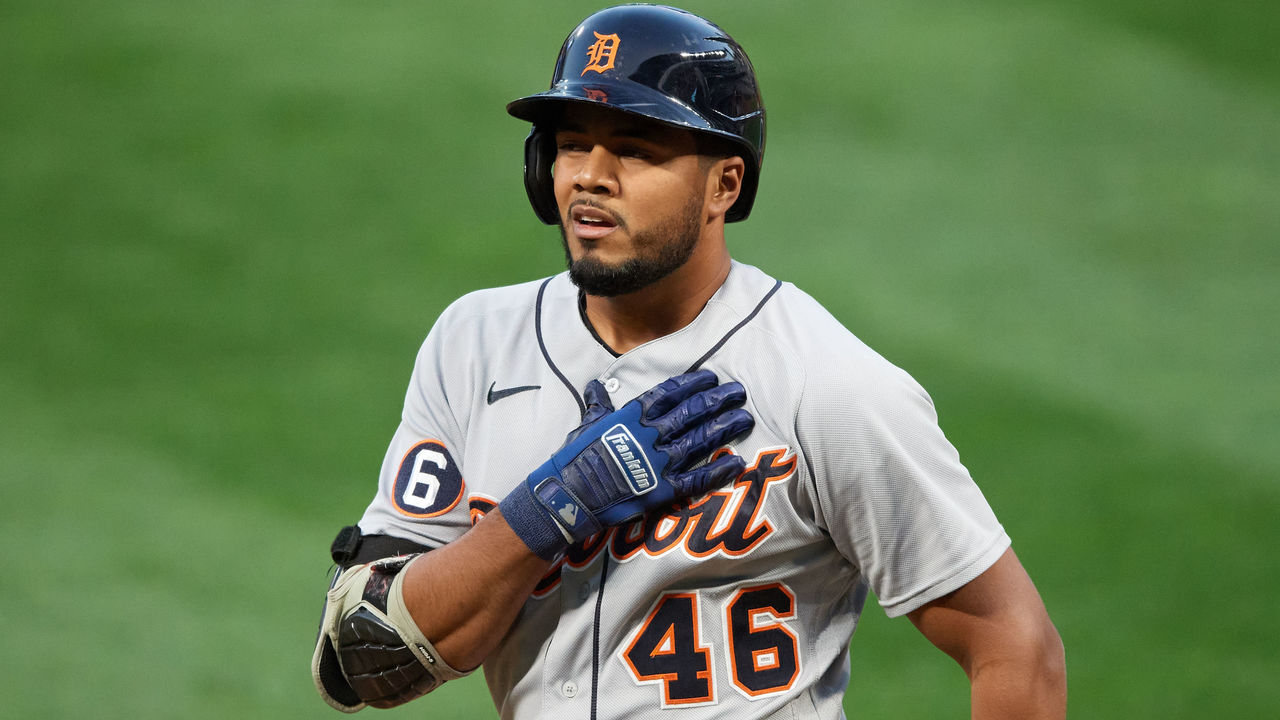 MVP: Jeimer Candelario
Best Pitcher: Spencer Turnbull
Most Improved: Jeimer Candelario
Most Disappointing: Matt Boyd
Best Rookie: Willi Castro
The rebuilding Tigers were in playoff contention until the final month of the season, and Candelario played a big role in their run. The 26-year-old recovered from an abysmal 2019 campaign to post an .872 OPS. He led the Tigers in runs scored and doubles and finished top three in hits, homers, RBIs, batting average, and on-base percentage.
Houston Astros
MVP: George Springer
Best Pitcher: Zack Greinke
Most Improved: Framber Valdez
Most Disappointing: Jose Altuve
Best Rookie: Cristian Javier
The Astros managed to reach Game 7 of the ALCS without Justin Verlander, and some credit has to be given to Valdez. The 26-year-old left-hander was arguably as good as Greinke during the regular season, authoring a 3.57 ERA, a 2.85 FIP, and 9.7 K/9, but he was even more tremendous across 24 postseason frames, allowing five runs and winning three games. Two of his victories came against the AL champion Rays, striking out 17 in 12 innings.
Kansas City Royals
MVP: Salvador Perez
Best Pitcher: Brad Keller
Most Improved: Maikel Franco
Most Disappointing: Jorge Soler
Best Rookie: Brady Singer
Perez bounced back nicely after missing the entire 2019 season while recovering from Tommy John surgery on his throwing elbow. The longtime Royals catcher hit .333 and led the team in homers and OPS. In fact, Perez accrued the highest WAR among catchers with 150 plate appearances during the shortened campaign, beating out elite backstops such as J.T. Realmuto and Yasmani Grandal.
Los Angeles Angels
MVP: Mike Trout
Best Pitcher: Dylan Bundy
Most Improved: Dylan Bundy
Most Disappointing: Shohei Ohtani
Best Rookie: Jared Walsh
Bundy was one of the most pleasant surprises in an otherwise disappointing season in Anaheim. The right-hander finally emerged as a top starter after breaking into the league as a can't-miss prospect with the Orioles. The 27-year-old registered a 2.95 FIP with a career-high 9.9 K/9.
Los Angeles Dodgers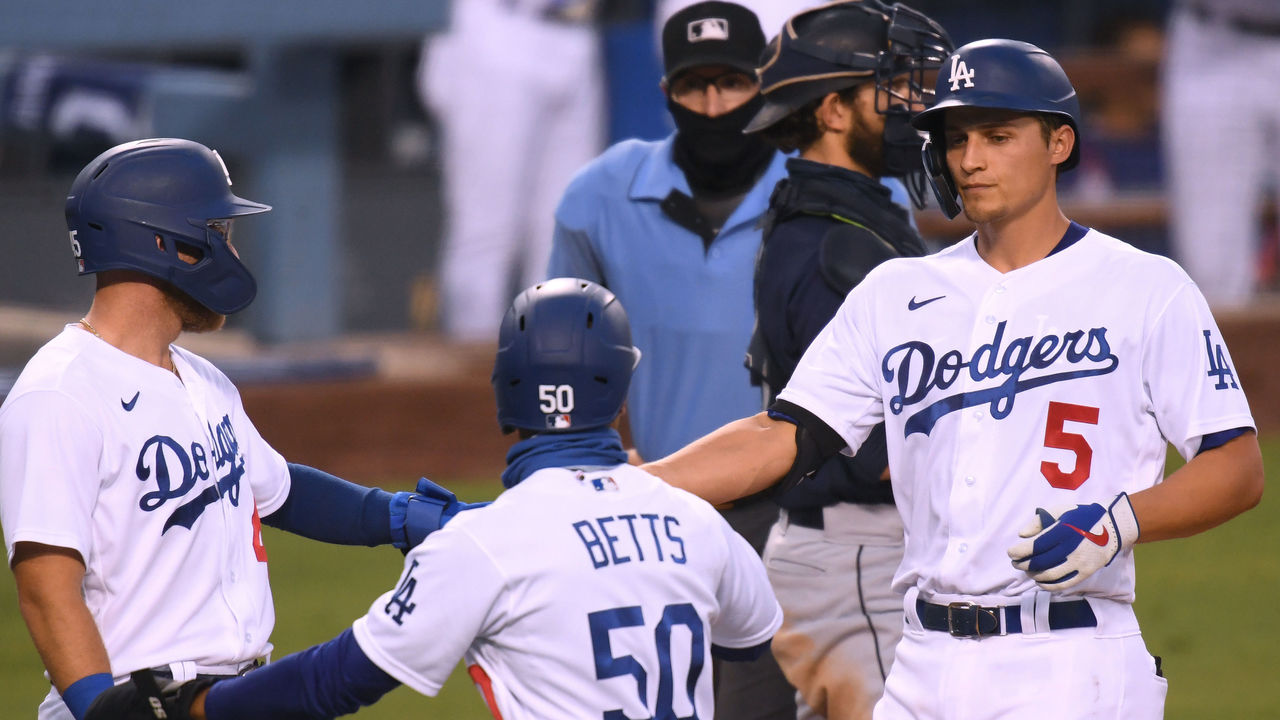 MVP: Mookie Betts
Best Pitcher: Clayton Kershaw
Most Improved: Corey Seager
Most Disappointing: Cody Bellinger
Best Rookie: Tony Gonsolin
Very few teams feature the type of firepower that the Dodgers possess. Los Angeles rosters two MVP winners in their primes in Betts and Bellinger. However, Seager's re-emergence has been crucial to the offense reaching new heights, as he's become the star he was on track to be following back-to-back All-Star nods in 2016 and 2017. The 26-year-old accrued a .943 OPS with 15 homers and 41 RBIs in 52 games.
Miami Marlins
MVP: Brian Anderson
Best Pitcher: Pablo Lopez
Most Improved: Garrett Cooper
Most Disappointing: Jordan Yamamoto
Best Rookie: Sixto Sanchez
The Marlins are starting to see the fruits of their labor after trading away superstars J.T. Realmuto, Giancarlo Stanton, Marcell Ozuna, and Christian Yelich in recent years. Sanchez was the key piece that came from the Phillies in the Realmuto deal. He looked good during his first taste of the big leagues, and his otherworldy changeup is poised to frustrate hitters for years to come.
Milwaukee Brewers
MVP: Corbin Burnes
Best Pitcher: Corbin Burnes
Most Improved: Corbin Burnes
Most Disappointing: Christian Yelich
Best Rookie: Devin Williams
The Brewers' rotation seemed like a mess entering the season. But following Burnes' breakout, Milwaukee now boasts a formidable 1-2 punch with him and Brandon Woodruff. It was an impressive turnaround for Burnes, who was demoted to the bullpen in 2019 while allowing 17 home runs and pitching to an 8.82 ERA in 49 innings. The 25-year-old suppressed the long ball in 2020, serving up only two in just under 60 innings.
Minnesota Twins
MVP: Nelson Cruz
Best Pitcher: Kenta Maeda
Most Improved: Byron Buxton
Most Disappointing: Mitch Garver
Best Rookie: Randy Dobnak
Maeda was even better than advertised following an offseason trade with the Dodgers and cemented himself as a legitimate ace. His 2.70 ERA, 0.75 WHIP, and 10.80 K/9 were all career bests, and he failed to complete at least six innings in only three of his 11 starts. He'll continue to anchor the rotation going forward, as he's not slated to hit free agency until after 2023.
New York Mets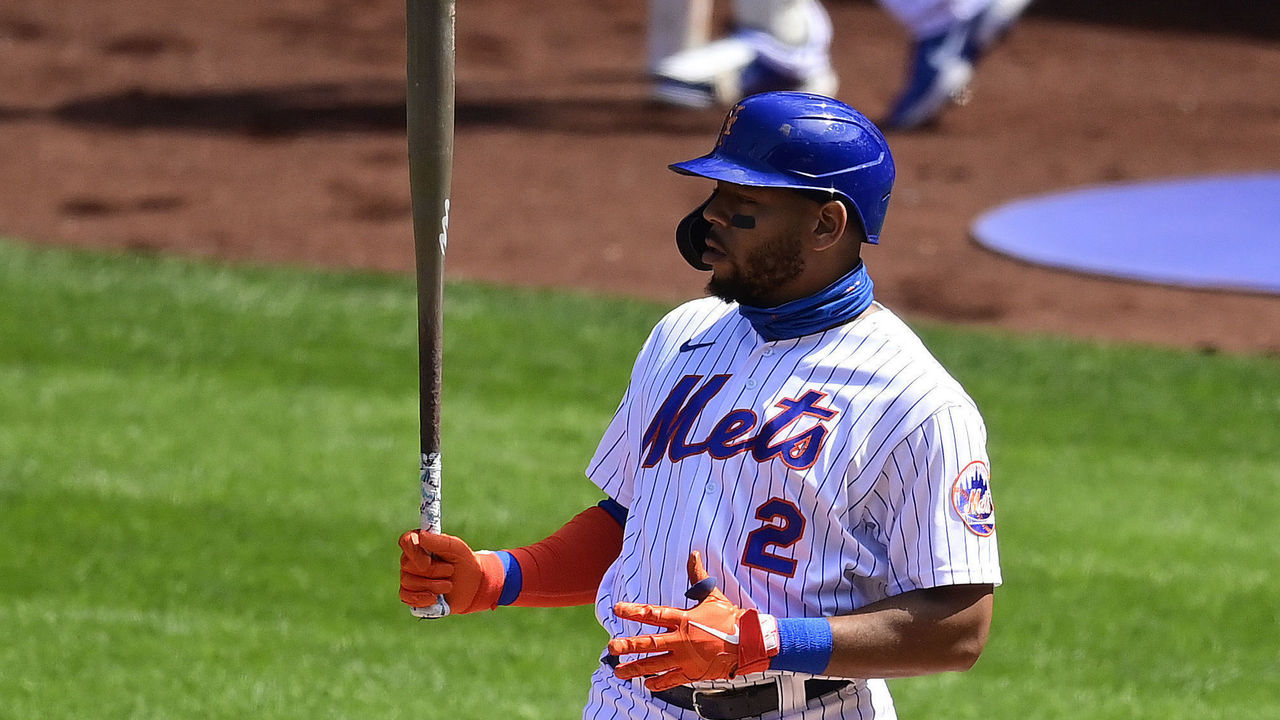 MVP: Michael Conforto
Best Pitcher: Jacob deGrom
Most Improved: Dominic Smith
Most Disappointing: Pete Alonso
Best Rookie: Andres Gimenez
After a couple of years of false starts and uncertainty surrounding his defensive position, Smith finally came into his own at the dish. He led the Mets in RBIs (42), wRC+ (165), and OPS (.993) while drilling 10 home runs in 50 games. Only Conforto (2.0) was worth more WAR than Smith (1.8) on the offensive side of the ball.
New York Yankees
MVP: DJ LeMahieu
Best Pitcher: Gerrit Cole
Most Improved: Clint Frazier
Most Disappointing: Gary Sanchez
Best Rookie: Deivi Garcia
LeMahieu became the first player in the modern era to claim a batting title in both leagues after he hit .364 over 50 games for the Yankees. His 177 wRC+ led the American League and showed he may be New York's most indispensable player just as he hits free agency.
Oakland Athletics
MVP: Liam Hendriks
Best Pitcher: Liam Hendriks
Most Improved: Chris Bassitt
Most Disappointing: Marcus Semien
Best Rookie: Sean Murphy
Hendriks blew a save on Opening Day and was saddled with his only loss in his final appearance. In between, he recorded 14 saves with a 0.78 ERA (0.37 FIP) and 34 strikeouts over 23 dominant innings and ultimately earned a much-deserved AL Reliever of the Year award.
Philadelphia Phillies
MVP: Bryce Harper
Best Pitcher: Aaron Nola
Most Improved: Phil Gosselin
Most Disappointing: Jake Arrieta
Best Rookie: Alec Bohm
If it wasn't already apparent, the Arrieta contract has not paid off. Injuries have played a part in his lackluster tenure, but that provides little consolation for a team that desperately needs more consistency from its pitching staff apart from Nola and Zack Wheeler. Arrieta's 5.08 ERA was his worst since his Orioles days, and he hadn't struggled so much to strike out opponents (6.50 K/9) since his rookie year. There's a good chance his option for 2021 doesn't get picked up.
Pittsburgh Pirates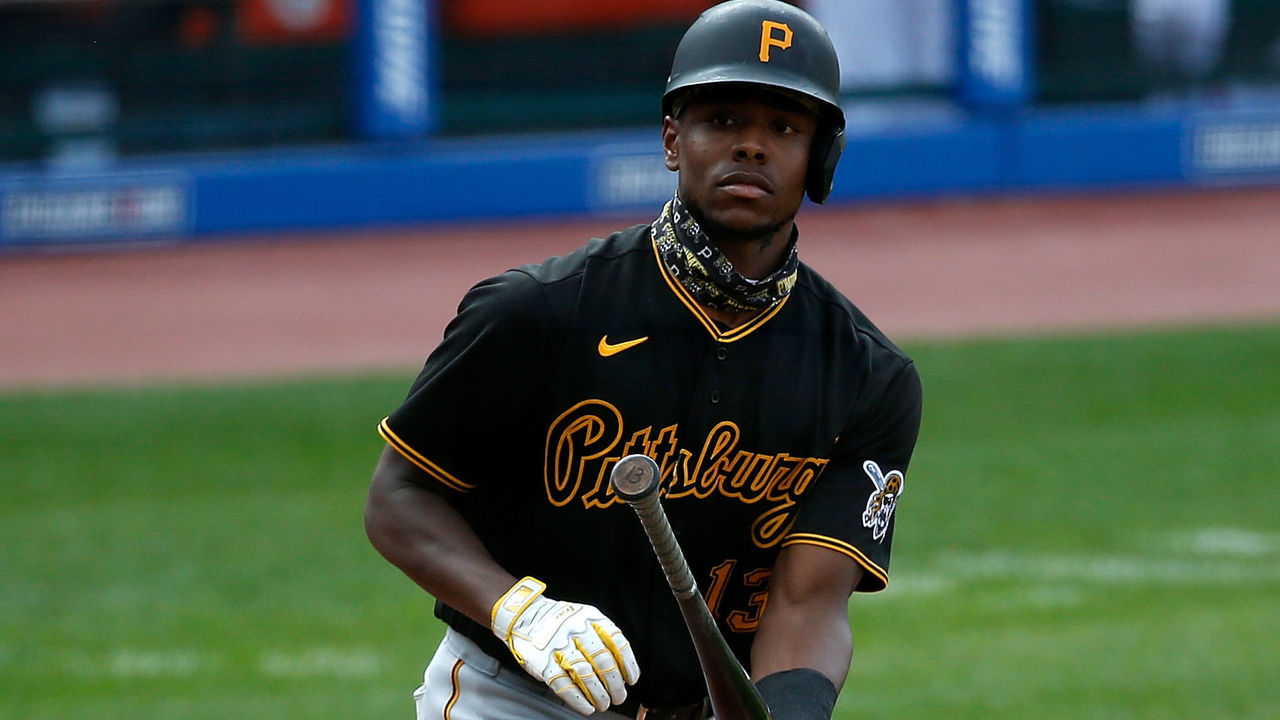 MVP: Ke'Bryan Hayes
Best Pitcher: Richard Rodriguez
Most Improved: Steven Brault
Most Disappointing: Josh Bell
Best Rookie: Ke'Bryan Hayes
Like the Orioles' Ryan Mountcastle, Hayes made his debut late in the season and made the most of it. Though he played in only 24 games, he slashed .376/.442/.682 with five home runs, seven doubles, two triples, and 11 RBIs while leading all MLB rookies with 1.7 fWAR.
San Diego Padres
MVP: Manny Machado
Best Pitcher: Dinelson Lamet
Most Improved: Wil Myers
Most Disappointing: Chris Paddack
Best Rookie: Jake Cronenworth
Fernando Tatis Jr. made the headlines, but Machado was slightly more consistent and finished stronger, which gives him the edge as club MVP. Machado hit .304/.370/.580 with 16 homers. Tatis suffered from a prolonged slump in September during which he hit .208 and only four bombs after going deep 11 times in August. Regardless, this should be one of baseball's most exciting duos for years to come.
San Francisco Giants
MVP: Mike Yastrzemski
Best Pitcher: Kevin Gausman
Most Improved: Alex Dickerson
Most Disappointing: Johnny Cueto
Best Rookie: Mauricio Dubon
Yastrzemski gave hope to late bloomers everywhere as he built on a solid 2019 rookie season with what looked at times like an MVP-caliber campaign in 2020. The 30-year-old hit .297 with 10 home runs and posted a .400 OBP thanks to nearly doubling his walk rate to 13.3%.
Seattle Mariners
MVP: Kyle Lewis
Best Pitcher: Marco Gonzales
Most Improved: Justus Sheffield
Most Disappointing: Evan White
Best Rookie: Kyle Lewis
Lewis made fantastic strides at the plate after a promising but undisciplined stint in 2019. He improved his walk rate from 4.0% to 14.0%, struck out much less frequently, and blasted 11 homers in 58 games. He'll likely become the first Mariner to win Rookie of the Year since Ichiro Suzuki in 2001.
St. Louis Cardinals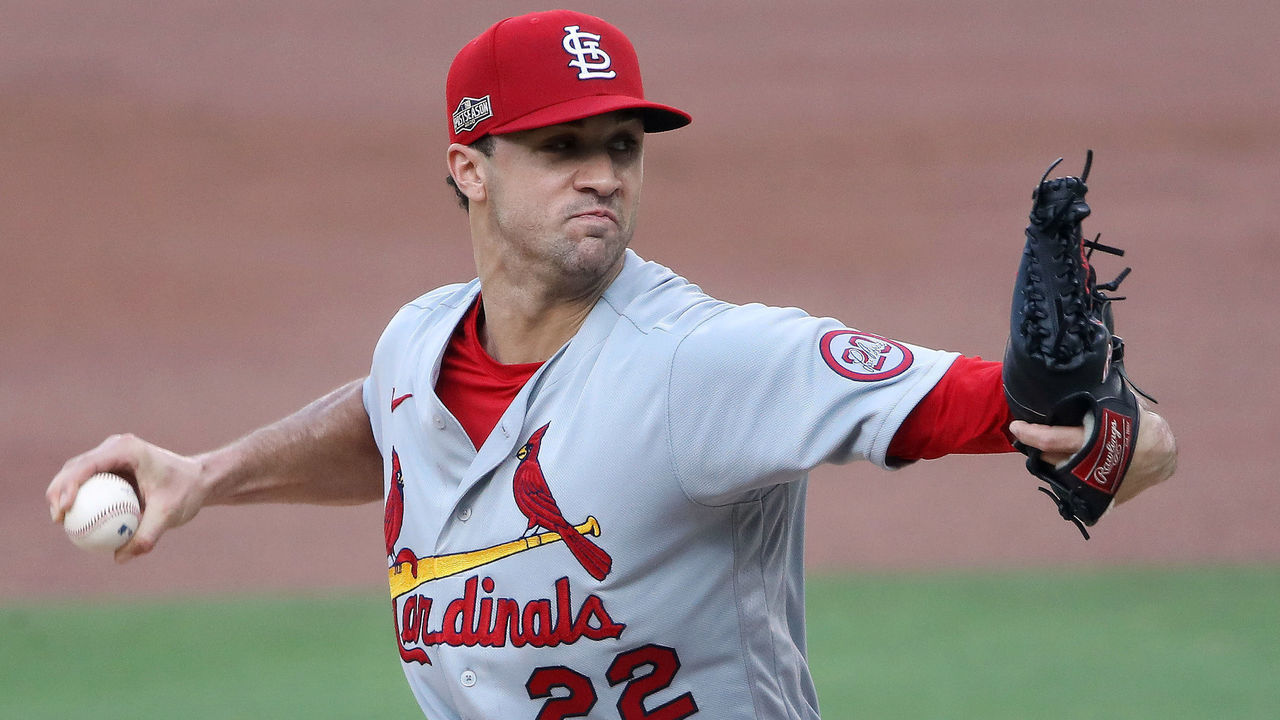 MVP: Paul Goldschmidt
Best Pitcher: Kwang-hyun Kim
Most Improved: Austin Gomber
Most Disappointing: Jack Flaherty
Best Rookie: Kwang-hyun Kim
Expectations were understandably lofty for Flaherty after he finished fourth in Cy Young voting in 2019, but while the overall numbers (4.91 ERA, 3.6 BB/9) are cringeworthy, much of that can be attributed to one start when he allowed nine earned runs over three innings. Still, he rarely went deep into games thanks to a drastically inflated walk rate. He's expected to be the ace for years, so the Cardinals need him to be better.
Tampa Bay Rays
MVP: Brandon Lowe
Best Pitcher: Blake Snell
Most Improved: Willy Adames
Most Disappointing: Austin Meadows
Best Rookie: Randy Arozarena
Arozarena was turning heads with his offensive prowess even before he set the postseason on fire with a record-setting 10 homers. Though he only appeared in 23 games, he mashed seven home runs and slashed .281/.382/.641. Add in his playoff exploits, and he was easily one of the brightest parts of an incredible Rays season.
Texas Rangers
MVP: Lance Lynn
Best Pitcher: Lance Lynn
Most Improved: Isiah Kiner-Falefa
Most Disappointing: Joey Gallo
Best Rookie: Jonathan Hernandez
Lynn fell off a cliff after roaring out of the gate. Over his first seven starts, he went 4-0 with a 1.59 ERA and never allowed more than two earned runs. His 5.35 ERA over his final six games was less impressive, though it's bloated by two horrible outings. Still, Lynn was far and away the best part of the Rangers' season, which is a solid indicator of how things went.
Toronto Blue Jays
MVP: Teoscar Hernandez
Best Pitcher: Hyun-Jin Ryu
Most Improved: Teoscar Hernandez
Most Disappointing: Danny Jansen
Best Rookie: Thomas Hatch
The Blue Jays' offense was powered by a group of young and exciting position players, including the surprising Hernandez. The slugger enjoyed a breakout campaign, going deep 16 times and posting a .919 OPS over 50 contests. Those numbers might have translated to a 50-homer season over 162 games.
Washington Nationals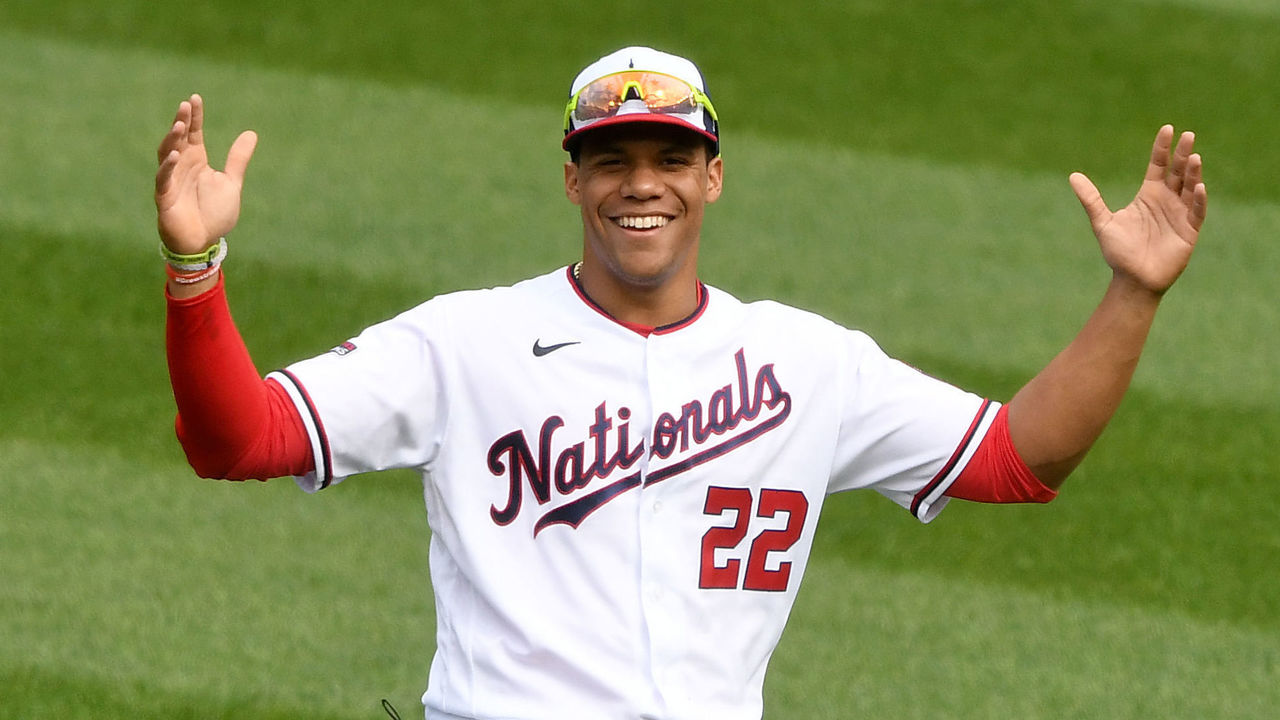 MVP: Juan Soto
Best Pitcher: Max Scherzer
Most Improved: Trea Turner
Most Disappointing: Patrick Corbin
Best Rookie: Kyle Finnegan
It was a rough season for the defending champs, but Soto showed he's going to be a perennial MVP candidate. The 21-year-old didn't miss a beat despite a late start due to a bout of COVID-19. In 47 games, the outfielder hit .351 with a ridiculous 1.185 OPS, 13 home runs, 14 doubles, 37 RBIs, and 41 walks (including an MLB-leading 12 intentional free passes) compared to 28 strikeouts.