DUNEDIN, Florida - As Vladimir Guerrero Jr.'s much-anticipated big-league debut loomed last year, nobody was more nervous than Hector Lebron. A horde of reporters would be there to bombard the player with questions ahead of his first major-league game, and Lebron, then only a couple months into his new job as a big-league interpreter, was responsible for conveying the ascendant 20-year-old's answers - delivered in Spanish, his first language - to the English-speaking world.
"(On) the day before, everybody was touching me (on the shoulder): 'Are you ready?'" Lebron recalled during a conversation during spring training. "Everybody was making fun of me, trying to put pressure on me, like, 'Hey, you better be ready.'"
As the two made their way in lockstep to the media room in the bowels of the Rogers Centre, Lebron's hands began to sweat.
"I was just telling to myself, 'I cannot mess up here. I got to do it right,'" he said.
Filtering another person's words into a different language and relaying them accurately, with the intended tenor and tone, is more challenging than it may seem, even for the most fluent polyglots. Gil Kim, the Blue Jays' director of player development, discovered that for himself before Lebron arrived at spring training in February.
"Some people think it's easy ... and Gil is very fluent with Spanish and English and Korean. Everything," Lebron said. "And he told me when he did it with Vladdy the other day: 'How do you do this? This is not easy at all.'"
Indeed, any perception that interpreting is a cushy gig is misguided. As the primary bridge between a non-English-speaking player and the scores of people around him, interpreters are integral to that player's connection to the world - be it questions from the media, in-game directives from coaches, or requests from his team's marketing department - and to his success.
In addition to being high pressure, it's also a highly amorphous job; responsibilities and expectations vary on a case-to-case basis. Nowhere is that more apparent than in the Toronto Blue Jays' clubhouse, where three interpreters - Lebron for Spanish, Bryan Lee for Korean, and Yuto Sakurai for Japanese - commingle on a daily basis, each with a discrete role and approach to the job. One is a de facto coach. Another compared himself to a personal assistant. But they all share the same goal: making the daunting realities of playing in the big leagues easier to navigate for their players.
So what's it actually like for them, day-to-day? And how, for that matter, did they end up in this job? We asked.
Each was interviewed separately, and the interviews have been edited for clarity and condensed.
How did you become a big-league interpreter?
Lebron (who played for Blue Jays manager Charlie Montoyo in the Rays' system in the late 1990s): We always joked around with Charlie, "One day, I'm sure you're going to be a manager." I never made it to the big leagues, so the only thing I always asked Charlie was, "The day you become a manager, I just want you to invite me for like a week for spring training camp because I want to see how it is. I just want to be around." And, sure enough, he got the job, and then he called the very next day to tell me, "Hey, I got the job. I want you to be with me (in spring training) for a week or so."
So I show up here, and I start meeting the guys. (I) went to the cage with Guillermo (Martinez), the hitting coach, (and was) helping him out because it was just pitchers and catchers at that time, the first week. And I'm lefty. So I start throwing to the guys because they want to see some lefty pitching. And I guess it was pretty good or whatever. I don't know. Anyway, (I) start building a good relationship with the guys here. And then when it was time to leave in the second week, Charlie calls me into the office and tells me, "Hey, Ross (Atkins, the general manager) asked me if you can stay a couple more weeks to help the guys because they want you to keep throwing to them lefty and just help them whatever (way) you can."
I believe the week before camp was over, I forgot who called me - I think it was (assistant general manager) Joe Sheehan - (to) see if I wanted to be interviewed for the position of translator.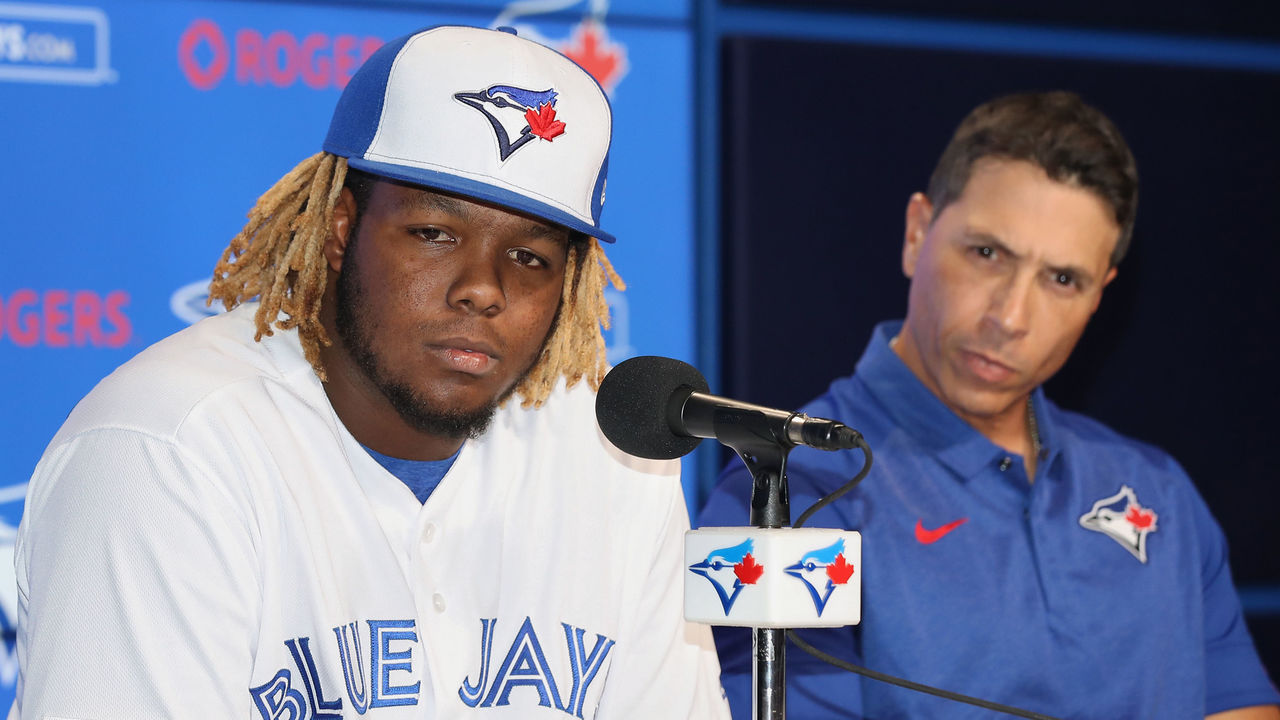 Lee (Hyun-Jin Ryu's interpreter): I always wanted to work for a baseball team. So I studied at NYU. Sports management major. My senior year, I finally had to start looking for jobs just like every senior in college. I got a chance to work with the Yankees as a minor-league interpreter. After spending a season in low-A, I just got an opportunity, got a referral, to interview for a position with the Dodgers as a major-league interpreter. Luckily, I got the position, and ever since then, I've been (Ryu's) interpreter.
Sakurai (Shun Yamaguchi's interpreter): It was my dream to work in MLB, regardless of which team it was. But basically, I've been following the news every year in terms of trading and free agencies. And this year, in December, I saw Shun Yamaguchi signing with the Blue Jays, so I quickly put together an email and sent it to Mark Shapiro, the president for the Blue Jays. And honestly, I wasn't thinking he'll get back to me at all because he's like the highest person in the organization. Right away, not even two hours later, he got back to me saying he will be forwarding my information to Yamaguchi's agent to discuss further. And that's when things got rolling. I spoke to Yamaguchi's agent (and) his manager in Japan, and after New Year's, I started interviewing with the Blue Jays.
What's the hardest part of your job?
Sakurai: Interpreting. Some of the things don't translate directly. Trying to make it easier to understand for Shun, making that transition for him, is sometimes - depending on what we're talking about - sometimes it's difficult. But knowing the baseball terms really helped me.
(Yamaguchi) has corrected me at some points. Yesterday, we were having an interview - we were taking commercial clips at a different facility. One of the questions was: Who did you idolize growing up, or who was your favorite player growing up? And he mentioned Daisuke Matsuzaka. And the second question was: When did you start liking that person? In my head, I thought (Yamaguchi) said when he was in high school, he used to watch Daisuke Matsuzaka pitch in the major leagues, and that's when he kind of fell in love with him.
But then afterward, he came up to me and he told me, "Hey, didn't you make a mistake there?" And I was like, "Uh, I'm not sure. These were the questions that were given. These were the answers that I gave out." In my head, I thought I was giving the correct answers, but apparently he wanted me to say he idolized Daisuke when (Daisuke) was in high school, rather than when he was in the big leagues.
Lebron: The good thing about this that helped me a lot (is) that I played baseball. Pro baseball. I know the language of the clubhouse. So I already know the players. It's easier for me. So when they're trying to say something - I don't change it because I cannot change anything - but I put it better. I fix it a little bit so everybody can understand it. I know what they're trying to say.
Lee: One thing that I'm always thinking about (is) constantly making sure that (Ryu) understands everything when he's performing. Many people think the interpreter's biggest focus is the media and everything else, but to me, I think everyone is here trying to win more games, and you definitely don't want to be a liability in that regard.
One example I can give was Rick (Honeycutt, a former Dodgers pitching coach) was like, "Hey, you got to refrain from using your curveball." And with all the crowd noise and everything, Ryu understood "you" and "curveball," maybe. He can potentially think, "Oh, Rick wants me to throw more curveballs to this hitter." And you definitely don't want that. It's really unfair to that individual player, to his teammates, and to the entire organization.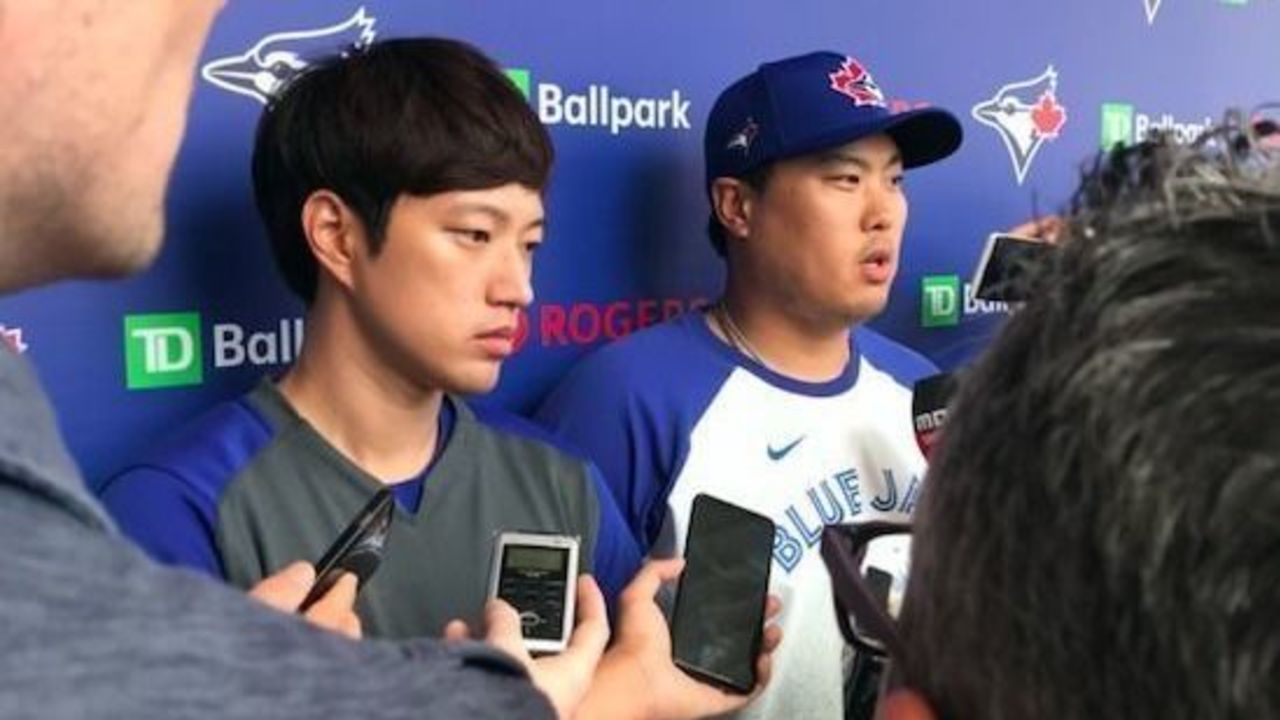 Bryan, you're the only one who came up through the minors of interpreting, so to speak. How did that experience prepare you for working at the big-league level with Ryu?
Lee: It was very helpful because once I started working with Ryu, there were certain baseball jargons that I brush(ed) up on while I was there. Having never played baseball professionally, it was a very good opportunity for me to learn not only the baseball jargon but just how to act in the clubhouse, and really get a chance to understand the players' mentality when it comes to playing baseball, on and off the field. So having that experience definitely helped me with the transition.
What are some of the other responsibilities?
Lebron: The guys joke with me (that) I'm like the assistant for everyone. I was a first baseman, so whenever Luis (Rivera, the Jays infield instructor) needs me in the infield, I'm there catching throws for the infielders. If they need me to hit fungoes, I hit fungoes. If not, I'm in the cage with (hitting instructor Guillermo Martinez) flipping, throwing. During the season, I'm in the dugout. So let's say Vladimir or Rowdy (Tellez) is DH'ing that day - I make sure that they go in between innings, they go to the cage. So I'm throwing. I'm in the cage all the time during the game. After the game, more interviews. Everything else. Whatever. Even serve coffee in the dugout for everyone.
Sakurai: Outside from work, I'll probably have to go around with him to open up a bank account or his kids' schooling stuff.
Lee: There's no way to describe my position because if a marketing director has to talk to Ryu about marketing him (for) Korean Night, I'll put the marketing director's hat on and try to think in their perspective to make sure that the player gets incorporated and he understands exactly what's going on.
If I'm working with a guy who has just come into the States, you definitely have to be like a shadow and basically be around the player all the time, and be more than willing to be the communicator, be the bridge between everyone else and the player. But for me, because on a daily basis (Ryu) knows enough English to interact with the players and he knows all the baseball jargon, I was fortunate. I had more wiggle room, per se. I was able to put on different hats in different situations.
Can you share a little bit about your personal background and how you became bilingual?
Lee: I was born in Iowa. Grew up there. Spent four years there, so I don't have an active memory of it. (Then) our family moved to Korea. And when I was 7, we moved to Virginia, right below Washington, D.C. So I spent most of my elementary school years there. For my middle school and high school, I went back to Korea. And for college, I came back to the States. So basically I was all over the place.
I actually didn't have much experience when it comes to playing (baseball) - maybe just like any other kid, just playing catch in the backyard. But I always followed the sport passionately. Chan-Ho Park had a huge amount of success. Then Byung-Hyun Kim. At the time - they didn't have the Nationals back then - so the closest team to my home was the Baltimore Orioles. Unfortunately, they weren't that good, and as a young kid, you always want to root for a team that wins. I did enjoy following Cal Ripken Jr., but that was about it. But they did have the Braves broadcast nationally at the time, so I passionately watched the Braves and, like, the Yankees and the Dodgers. So I grew up watching it a lot, and I always wanted to be part of it as a young kid.
Sakurai: I was born and raised in Japan. Grew up there. At the age of 15 or 16, my parents kind of sent me to Vancouver, B.C. That's where I learned my English. I was there for about 15 years until last year, April. At the age of 30, I started to think, "What do I do in life?" And my passion was always for baseball. So I was looking for a way to get into Major League Baseball. And along that way, I happened to get into (the) PGA Tour.
PGA Tour was looking for new staff in Japan because of the inaugural Zozo Championship that was going to take place last year. That's how I got my foot in the door to sports. That gave me a very good idea on what organized sports is going to be operated like. I saw players like Tiger Woods, Rory McIlroy. All those famous players. But I always had in mind, in the back of my head, that I wanted to work in baseball.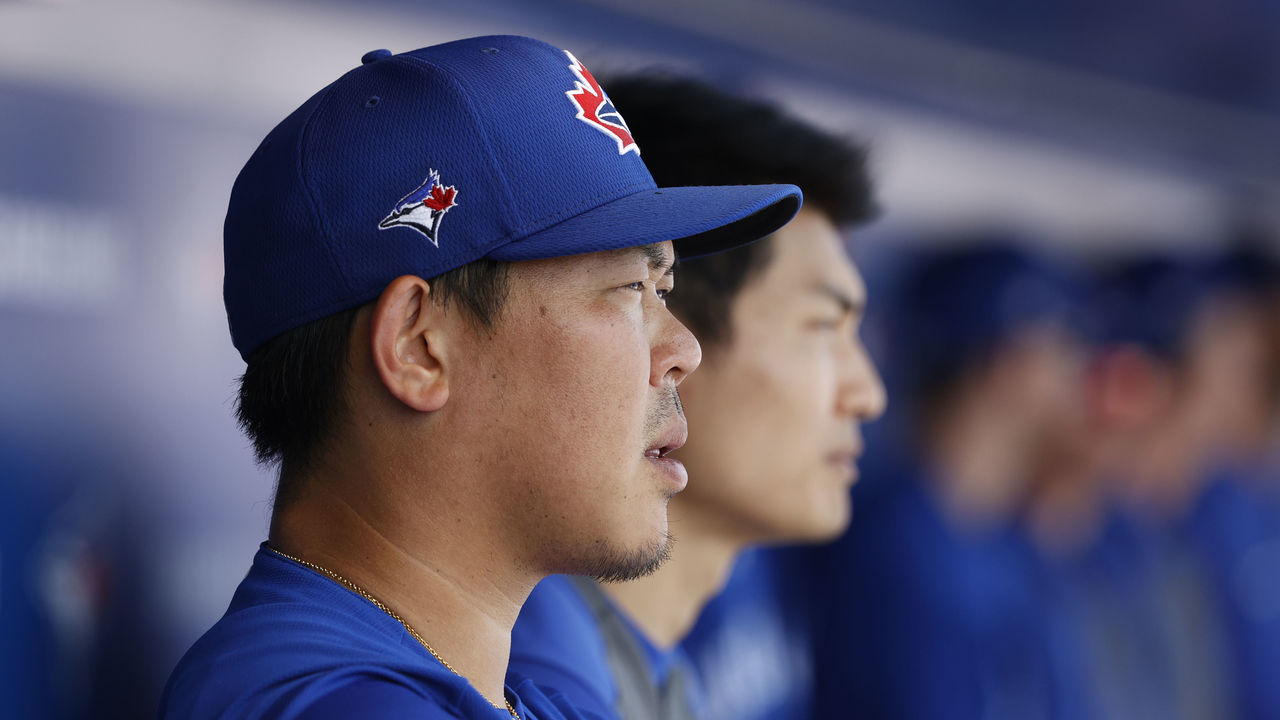 What's your favorite part of your job?
Lee: The job that I enjoy the most is the game-planning phase. Major League Baseball is already a tough league for any nationality. Even if you're American or even if you're Canadian, it's the highest league … So I think it's unfair if the interpreter doesn't do his part to put your player that you're responsible for on a level field. If your player is struggling because there's a miscommunication, it's just unfortunate to the player. That was really my mindset. I wanted to decipher all the data, everything that was being thrown at Ryu just so that he understands everything. I thought in order to make him understand everything, I have to understand a lot of the jargon, as well, and terminology. So for me, with the Dodgers, at least - now I'm still learning with a new team - it was about talking to the analytics department, talking to Rick Honeycutt.
I would do research with him and just talking about game-planning and really try to understand what the team wanted from him and also what Ryu wanted to do on the field. I wanted to make sure that I communicate that properly with Rick and the catchers and everyone who was involved.
Hector, how important was it for MLB to mandate that each team have a Spanish-speaking interpreter on its staff?
Lebron: I think it's very important. A guy like (Guerrero), some people don't understand where he's coming from, culturally. Some people might think (unfair) things, (or) take (comments) the wrong way or something. (But) the translator - in this case, myself - knows him. I got to know him. I went to his house. I got to see where he's coming from. You can (better) explain to other guys.
How has your job changed under COVID-19?
Sakurai: I have to be sensitive about being around the players, making sure that I always wear masks. I don't really try to stay in the clubhouse as much. I try to stay away from the players as much as possible unless I actually need to (be in the clubhouse). But, again, it's a hard adjustment to make because Shun always needs me around to translate the smallest things. … Because we all have masks on, sometimes it's hard to hear and it's hard for them to hear what I'm saying, too.
(On doing interviews over Zoom): It's less nerve-wracking, I would say. I feel like I do my job a lot better that way. But I do miss the feeling where we have a lot of media surrounding us and asking us questions with the camera on, too. It's hard to say, but I'm doing OK so far with the Zoom interviews.
Lee: I think the nature of the job didn't necessarily change, but the content and the volume has gone up just because nothing is routine now. As a veteran that's as accustomed to Major League Baseball as Ryu is, there's still a lot of new information coming out on a daily basis that I want to make sure that he has a good handle on. So that's been a little change.
Jonah Birenbaum is theScore's senior MLB writer. He steams a good ham. You can find him on Twitter @birenball.