Opening Day overreactions for every MLB team
Al Bello / Getty Images Sport / Getty
Overreacting to the one-game sample of Opening Day is a tradition like no other.
This time around, though, Opening Day represents 1.7% of the season. Compared to a normal 162-game campaign, that's a big deal.
Let's not overreact too much, but it's like 102 games have already been played, and every team is tied for first. These are all must-win games right out of the gate. The consequences are incalculable, monumental, unfathomable. Let's break it down by team: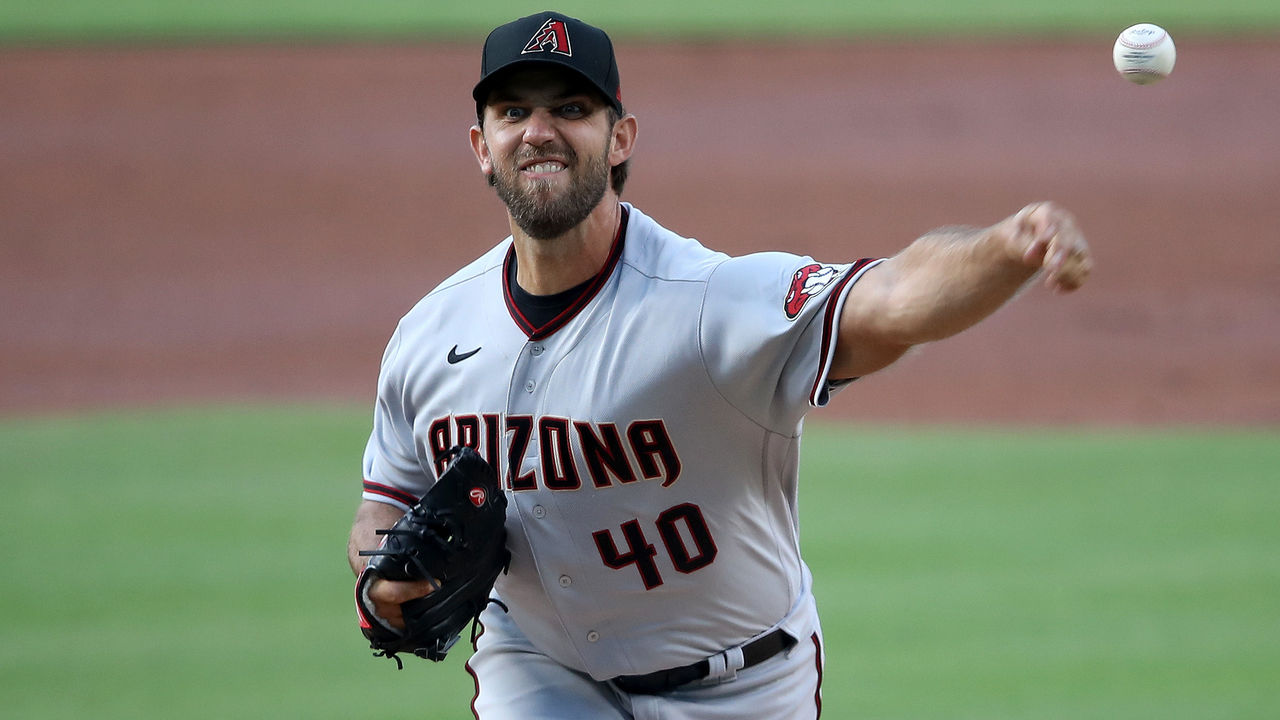 Arizona Diamondbacks: The addition of the DH in the National League is a net positive, but keeping Madison Bumgarner from hitting - particularly after what he did against the D-Backs on Opening Day that one year - seems criminal. Arizona should let MadBum hit.
Atlanta Braves: Shortly before first pitch, both of the Braves catchers - Tyler Flowers and Travis d'Arnaud - showed COVID-19 symptoms and needed to sit out despite testing negative. That means Mike Soroka had to throw to Alex Jackson, a catcher he'd barely worked with, and the sophomore right-hander still held the Mets scoreless through six.
Baltimore Orioles: Oh boy. Everyone thought this would be bad, but is it possible that a 60-game season will actually feel long to Orioles fans? They're on pace to allow 780 runs, which is more than 16 different teams allowed last year over the full 162-game campaign.
Boston Red Sox: At first, the Red Sox were getting no-hit by Tommy Milone, but Nathan Eovaldi shook things up in the third with an inexplicable number change. After that, the floodgates opened and the Red Sox racked up 17 hits (the same as Eovaldi's normal jersey number) in the 13-2 win. Opposing teams should be scared of how many hits they'll get with Martin Perez - No. 54 - on the mound.
Chicago Cubs: "The Professor" put on a clinic in the first Opening Day start of his career, as Kyle Hendricks embarrassed the Brewers in a complete-game shutout. The Cubs have figured out how to make sure Craig Kimbrel stays perfect in save opportunities this year.
Chicago White Sox: Despite losing to Minnesota, the White Sox have already cemented themselves as The Fun Team. Down 5-1, Chicago rallied back with a four-run second inning while Yoan Moncada, Tim Anderson, Eloy Jimenez, and Luis Robert all recorded multi-hit games.
Cincinnati Reds: Mike Moustakas, Nicholas Castellanos, and Shogo Akiyama - the latter who started the game on the bench - combined to go 5-for-8 with six RBIs. The new recruits are already paying dividends.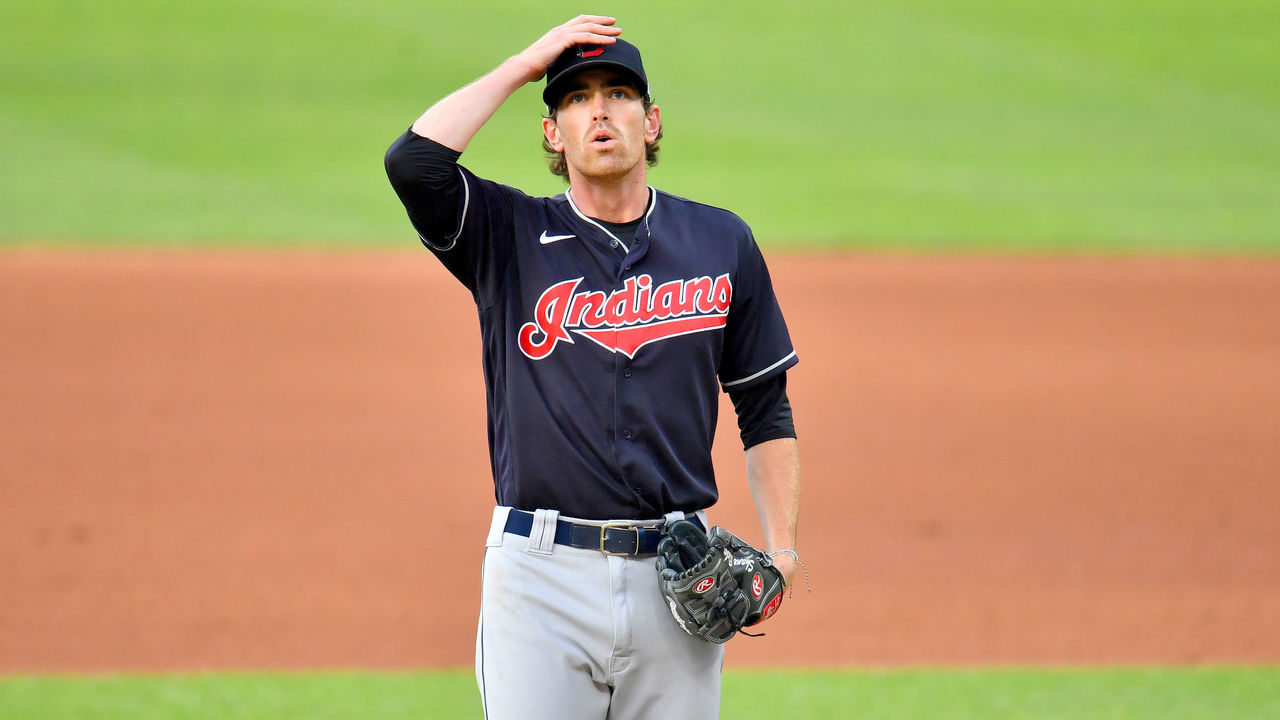 Cleveland Indians: Let's just assume that Shane Bieber can strike out 14 every single appearance this season. And let's also assume he makes 12 starts. That's 168 strikeouts - more than NL Cy Young runner-up Hyun-Jin Ryu managed last year. Start making a spot on your mantle, Bieber.
Colorado Rockies: The Rockies own a piece of history after David Dahl recorded the very first hit at Globe Life Field. That was really the only thing that went right for Colorado in Texas, and it won't help when the Rangers sign Nolan Arenado after the superstar third baseman opts out of his deal.
Detroit Tigers: Matt Boyd struggled in his first career Opening Day start, allowing four runs on six hits and two walks over five innings. Can the Tigers go back to last year's trade deadline and pull the trigger on one of the offers they had at the time?
Houston Astros: Even though the Mariners littered two homers into the stands off of Verlander, the Astros refused to give up and scrapped together a victory. That can go right into the win bin and it seems like Houston won't have to waste anymore time worrying about trashy narratives.
Kansas City Royals: Maybe it was the Royals' plan all along to punt the game against Shane Bieber, who wound up striking out 14 over six innings for Cleveland. After all, the second game of the year will be started by rookie right-hander Brady Singer, as the future seems to be arriving in K.C. quicker than expected.
Los Angeles Angels: Perhaps with a healthy Rendon, the team wouldn't have stranded 24 runners in their extra-innings loss to the A's. The real problem is Albert Pujols, who continues to descend into a shell of his former self; with one more hitless at-bat, his batting average will officially fall below .300 for the first time since his rookie year in 2001.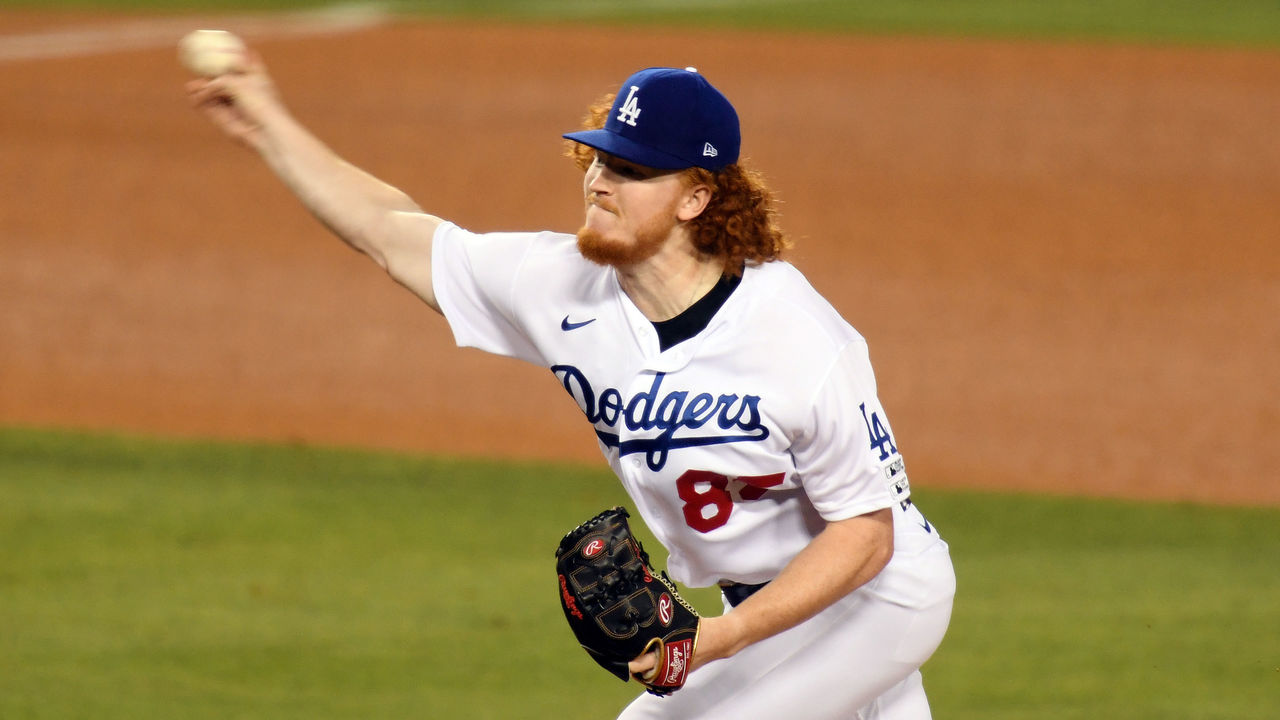 Los Angeles Dodgers: In the haste of an unprecedented season start, it largely went unnoticed that Dustin May became the first rookie to take the mound for Opening Day since Rafael Roque in 1999, who threw a total of 137 2/3 innings before flaming out. At 22 years old, though, May's the first rookie under the age of 23 to kick off the season since ... Jose Guzman in 1986, who was a league average starter over eight seasons. Maybe this isn't a good sign?
Miami Marlins: Sandy Alcantara - acquired alongside Zac Gallen from the Cardinals for Marcell Ozuna - got Andrew McCutchen to ground out to start his 2020 season before punching out both Rhys Hoskins and Bryce Harper. This is how the Marlins' inevitable World Series run begins.
Milwaukee Brewers: Christian Yelich broke the Wrigley Field video board with a BP homer and then what happened? He went 0-for-4 as the Brewers were the victim of the Cubs' first Opening Day complete-game shutout since 1974. Milwaukee is now destined for 108 years of ineptitude.
Minnesota Twins: The Twins set the MLB record for most homers by a team last year with 307 and Max Kepler opened 2020 with a pair. On pace to hit 120 by himself, can Minnesota break their own record despite the shortened campaign?
New York Mets: Yoenis Cespedes became the first designated hitter for a National League team to hit a homer in a National League park, officially making him the greatest DH the Senior Circuit has ever and will ever see. Barry Bonds could never.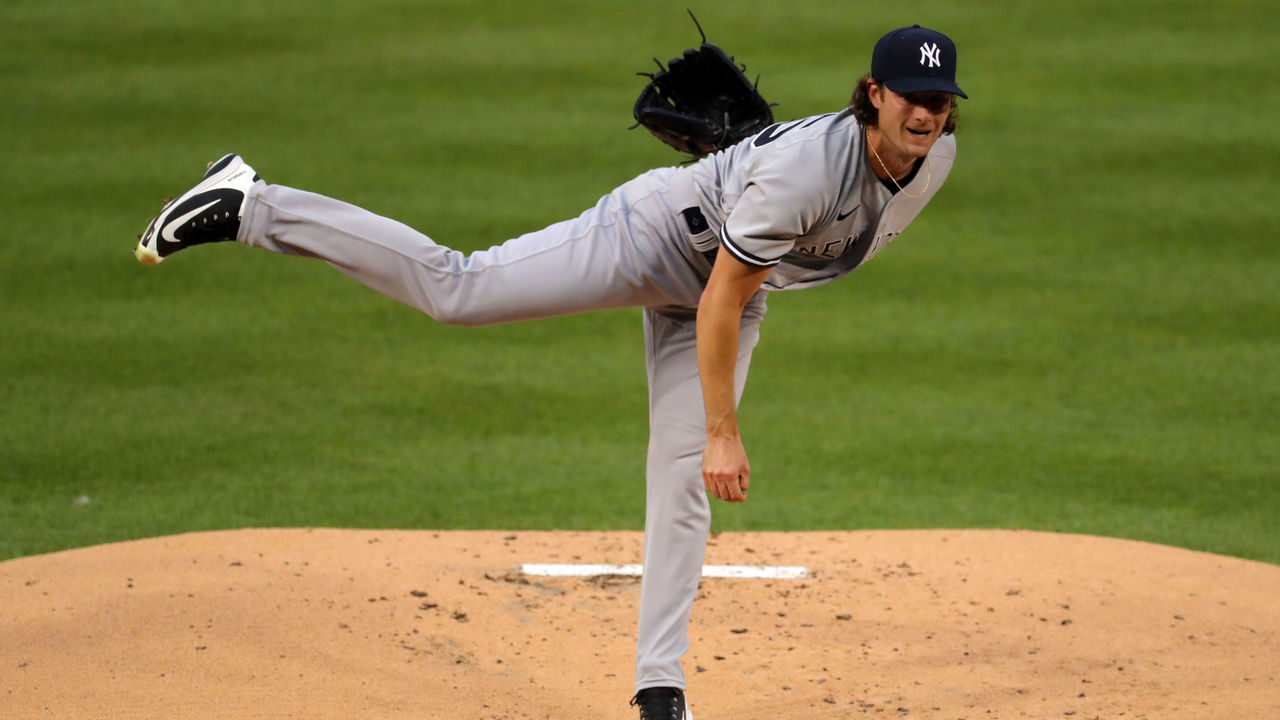 New York Yankees: So you're running around telling everyone that Gerrit Cole threw a complete-game one-hitter in his Yankees debut - even though the game was called on account of rain. Cole's first start for New York yielded a measly 65 Game Score. The right-hander made 20 better starts than that last season. What a bust.
Oakland Athletics: The A's are allowing a cardboard cutout of Tom Hanks to sell cardboard hot dogs to other cardboard cutouts this summer after the actor notably contracted coronavirus earlier this year. Either way, Oakland looks like they're in a League of Their Own after winning the first-ever MLB game with the new extra-innings rules.
Philadelphia Phillies: Fans aren't allowed in stadiums this year, but, truly, is there any bigger Phillies fan than Bryce Harper? He defended fans booing him last year, and wore a Phanatic-inspired suit to the ballpark. It really seems like Harper should not be allowed in the stadium.
Pittsburgh Pirates: Pennsylvania officials prevented the Blue Jays from playing at PNC Park during the pandemic-shortened campaign. Instead, now, Pittsburgh will have to wait at least one extra day to have a winning team.
San Diego Padres: Eric Hosmer's career WAR totals:
| Year | WAR |
| --- | --- |
| 2011 | 1.1 |
| 2012 | -1.3 |
| 2013 | 3.1 |
| 2014 | -0.2 |
| 2015 | 3.5 |
| 2016 | 0.2 |
| 2017 | 4.0 |
| 2018 | -0.1 |
| 2019 | -0.3 |
We've never seen two bad years in a row until his last two seasons and, after the first baseman collected six RBIs on Opening Day, maybe his resurgence is even bigger than normal?
San Francisco Giants: The good news is we've got two games worth of data to work with for the Giants already. The bad news is, everything looks terrible.
Seattle Mariners: The Mariners, who are mostly bad, managed to hit two homers off of Justin Verlander. Unfortunately for them, they were solo shots and it wasn't enough to beat the Astros, who won 8-2. Seattle, it's time to start a petition that all homers against Houston count as grand slams.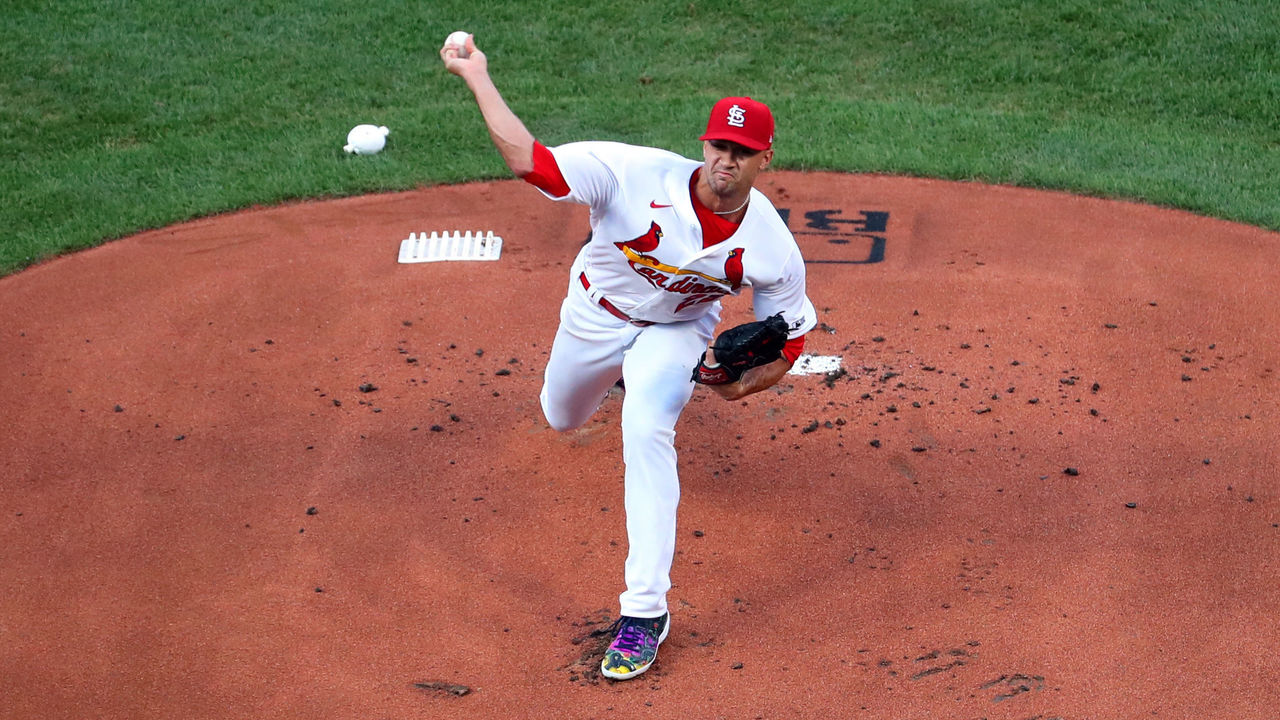 St. Louis Cardinals: On one hand, Jack Flaherty looked as remarkable as you'd expect heading into a season where the right-hander should contend for the Cy Young. However, without Giovanny Gallegos or Jordan Hicks, the Cardinals had to call on new recruit Kwang Hyun Kim, who promptly allowed two to score to make it a one-run game before finalizing the victory. This might be a stressful year for St. Louis.
Tampa Bay Rays: For all the empty stadium jokes thrown the Rays' way, no team looked flatter without their fans. Tampa stranded 20 runners and had ample opportunities to beat the Blue Jays, who they always seem to beat. Is it possible that having fewer fans is actually more impactful?
Texas Rangers: Between the Rockies and Rangers, each team only mustered three hits at the new Globe Life Park, which is clearly the best pitcher's park ever constructed.
Toronto Blue Jays: The hype surrounding the Jays has always been about Vladimir Guerrero Jr. and Bo Bichette. However, it's time to acknowledge that this is Cavan Biggio's team. The second baseman and son of Hall of Famer Craig Biggio is starting off 2020 with a .400 OBP and 1.400 OPS.
Washington Nationals: Dr. Anthony Fauci's ceremonial first pitch was one of the worst of all time - right up there with 50 Cent and Carly Rae Jepsen. 50 Cent threw his for the 2014 Mets, who had NL Rookie of the Year Jacob deGrom that year. Jepsen threw hers for the 2013 Rays, who had AL Rookie of the Year Wil Myers. Carter Kieboom is clearly a lock for NL ROY.
Comments
✕
Opening Day overreactions for every MLB team
  Got something to say? Leave a comment below!