As players filed in over the weekend for the most unusual, uncomfortable, and psychologically taxing training camps of their careers, Mike Trout expressed his ambivalence about starting up a season in the midst of a pandemic that continues to ravage the United States.
"I love baseball, but I have to do what's right for my family," the typically taciturn Los Angeles Angels superstar told reporters. "... We're in a crazy situation right now in the world, and no one has the answers. I talk to my wife every night about this. I'm coming in, and I know I'm risking meeting someone and getting this virus, and that's the last thing I want to do. (I've) talked to a lot of guys across the league, texting me a lot, and they're all thinking the same thing: Is this going to work?"
To allay his fears and those of his colleagues, it was imperative that camps get off to a relatively seamless start: that each of the processes put in place for this shortened, morally dubious season - particularly the mandated, regular COVID-19 testing - goes smoothly and instills confidence throughout the league that player safety remains the top priority.
That didn't happen, though. Instead, the first litmus test of Major League Baseball's testing protocol was a staggering display of unpreparedness, inefficiency, and/or incompetence that delayed the start of formal workouts for multiple teams and only heightened the anxiety over the viability of the season ahead.
Per league guidelines, players are supposed to be tested every other day this season and receive their results from the league's Utah testing facility within 24-48 hours. If this weekend's failures are any indication, perhaps that plan was too ambitious given the volume of tests required, somewhere around 14,000 per week. Perhaps the league constructed it too haphazardly, failing to anticipate the oversight required to pull off such a logistically complex protocol. In any event, teams are already frustrated.
As of Monday morning, the Oakland Athletics were still awaiting the results of tests conducted Friday, forcing them into a holding pattern that could delay their first full-squad workout until Tuesday and likely kiboshing another day of preparation in an already truncated training camp. The samples were delayed in getting shipped to Utah because of the July 4 holiday, as general manager David Forst noted in a message to team employees, but the league should've accounted for that delay in its planning. At the very least, it should have kept the Athletics in the loop.
"On top of screwing up the logistics of this whole thing, neither MLB nor CDT (the company that collects the samples) communicated any of this to us until we pressed them for information, at which point all they could do was apologize, which frankly doesn't really do much for us," Forst wrote in the message, which was obtained by Alex Coffey of The Athletic.
Meanwhile, neither the Washington Nationals nor Houston Astros were able to get on the field Monday morning because of delays in receiving their test results that were unrelated to the federal holiday. At least they got tested, though. A day earlier, sample collectors failed to show in Anaheim (and at the club's auxiliary training facility in Long Beach), prompting the Angels to administer their own tests and ship them to Utah, a person familiar with the situation told Mike DiGiovanna of the Los Angeles Times.
While kinks are to be expected in unveiling a complex new system, Major League Baseball, which promised in a statement Monday afternoon to address the causes of "unforeseen difficulties" with its service providers, isn't entitled to a margin for error in this instance. The health and well-being of its employees are at stake, and testing snafus undermine the tenuous sense of safety throughout the league, to say little of the impact they've already had on the competitive integrity of this season. Oakland's position players are "five days behind" in their preparation because of the delays, according to manager Bob Melvin.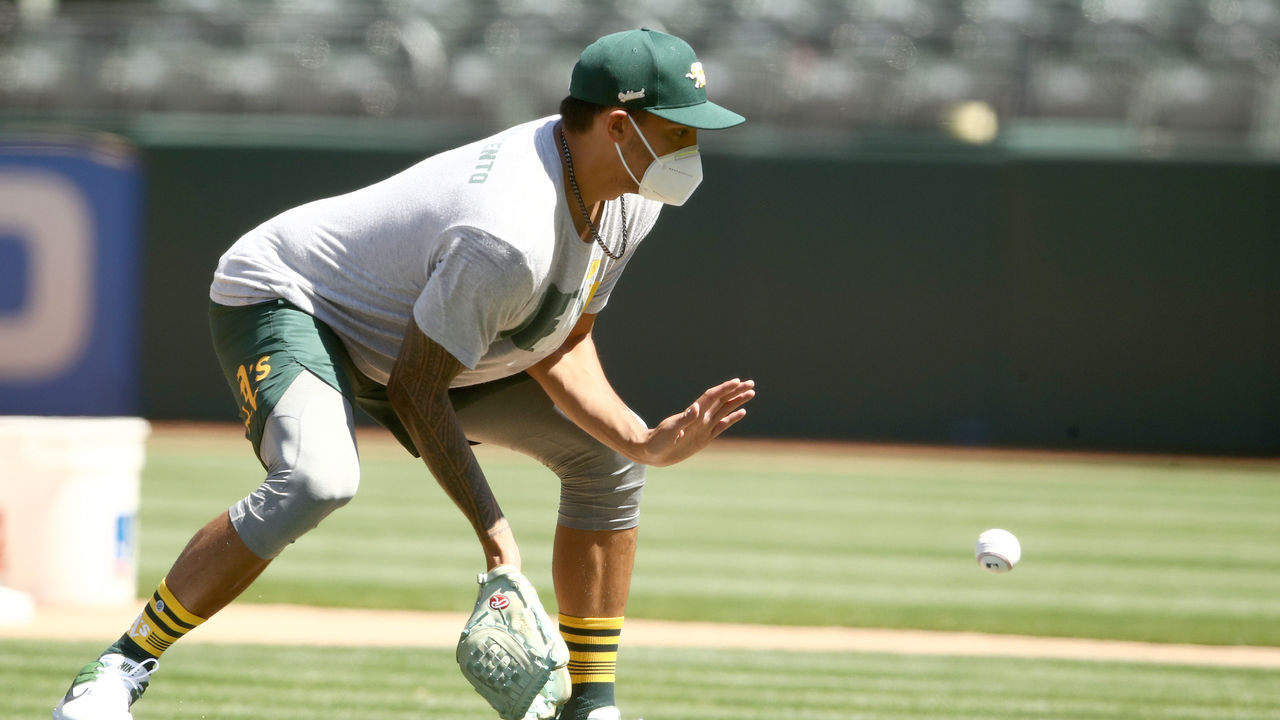 From a moral perspective - and possibly a legal one, too - it's incumbent on MLB to fix these inefficiencies immediately. Their players deserve to feel safe at work. But the league, which added Monday that it doesn't expect the delays to recur, also needs to get this right for its own sake if it hopes to have a product worth watching this summer. More players will opt out if these problems persist, potentially adding to a list of voluntary non-participants that already features several big names, including David Price, Felix Hernandez, Ian Desmond, Ryan Zimmerman, and Nick Markakis.
Trout, for instance, doesn't need to play this summer. He'll still make more than $380 million over the next decade-plus if he forgoes his pro-rated 2020 salary. His wife, Jessica, is pregnant and their first child is due in August. That's a tremendous incentive to not play this year. But he wants to. For now.
If MLB continues to bungle its COVID-19 testing, that could easily change.
Jonah Birenbaum is theScore's senior MLB writer. He steams a good ham. You can find him on Twitter @birenball.