'Still a long way to go': Q&A with Negro Leagues Museum curator
Negro Leagues Baseball Museum
Lately, while roaming the halls of the Negro Leagues Baseball Museum in Kansas City and attending to his various curatorial duties, Ray Doswell has found himself particularly fascinated by a specific artifact: a newspaper clipping from a 1925 issue of the Wichita Beacon that announces a baseball game between the Monrovians, an all-black club based out of southwestern Kansas, and the local chapter of the Ku Klux Klan.
"In fact, it's Klan lodge No. 6," Doswell said.
The Monrovians won 10-8.
Starting Tuesday, baseball fans can once again pore over that piece of history themselves when the museum - dedicated to preserving the rich history of black baseball in the segregated United States - opens its doors to the public for the first time since closing March 14 because of the coronavirus pandemic. Its reopening comes at a potentially pivotal point in American history, amid a national reckoning with systemic racism that has galvanized millions of people and prompted scores of institutions, including Major League Baseball, to make newfound commitments to anti-racism.
Recently, theScore chatted with Doswell, the museum's curator for more than two decades, about black representation within baseball, MLB's treatment of Jackie Robinson's legacy, and the museum's role in the midst of this cultural engagement with racial inequality. (This interview has been condensed and edited for clarity.)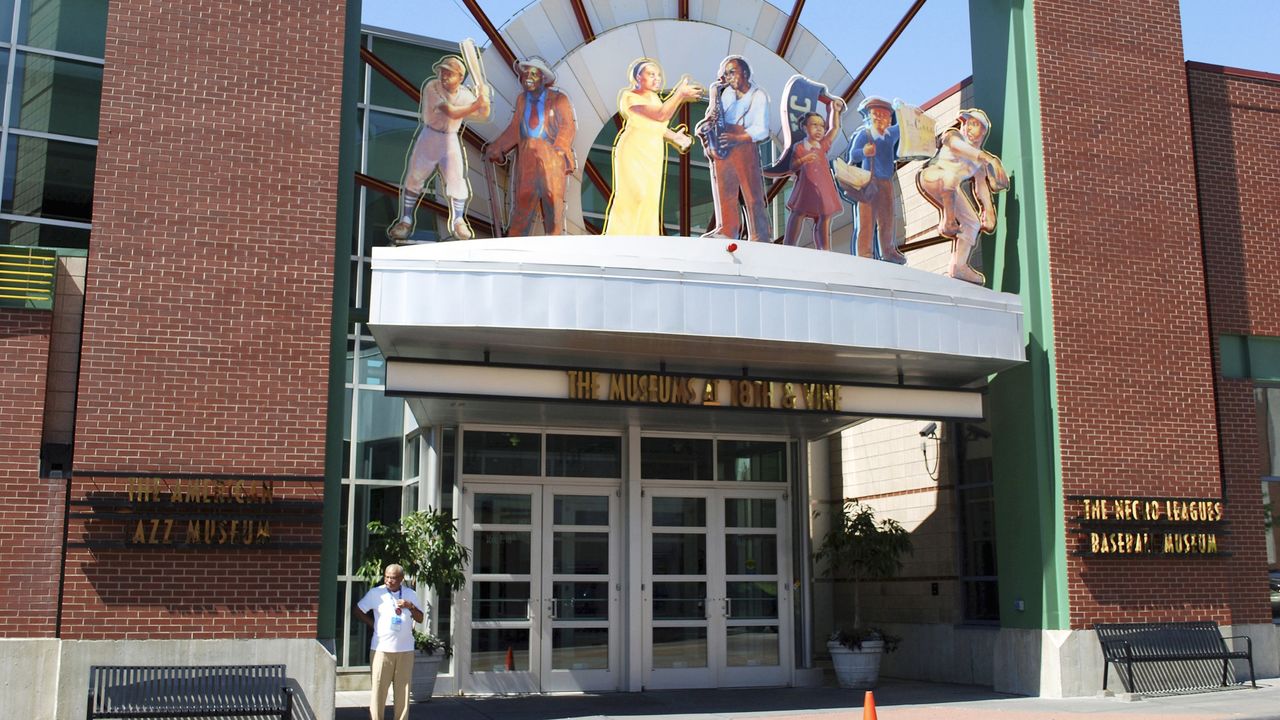 theScore: In light of the ongoing reckoning, do you think that the Negro League Museum takes on a heightened significance and can almost play an outsized role in helping facilitate this shift toward racial equality?
Doswell: Well, we've always been here. We've been here for 30 years. And I think the role that we have played, in calmer times and in more turbulent times - we've had both in the 30 years we've been in existence and even in the time that I've been here - I think we fit into the larger realm of sports, and whatever sports does to help facilitate these conversations.
The history here is evidence of how tough it was to get to where we are. We see black athletes, in particular, as superstars, but that wasn't an easy road to get to. And the Negro Leagues offer that example. Folks can come in and see that. This was not that long ago, but it's long enough away that it has escaped a lot of people's memory, and you can learn a lot from understanding that journey.
Sports still remains a common ground for people of different beliefs to be able to talk about things. And I think the museum has served that purpose, as well. I'm not saying that we've created a safe space here, but it can be a safe entree, an on-ramp, to someone who really wants to engage (with) those issues.
It's important to understand the history of it because none of these issues are new. These things have been happening for many, many decades. So you'll come here and you'll see some things that are mostly triumphant, but you'll see some things that you don't like, that should make you uncomfortable. Because it wasn't comfortable for those who had to go through it. And I hope that we're not overly romanticizing the story (of the Negro Leagues) too much. We're probably guilty of some of that. But there are folks who come in and get a sobering look at least at what that part of the story is, from roughly 1860 to 1960, and how that leads to the rest of the story.
theScore: This reckoning comes right as the Negro Leagues Museum celebrates the 100th anniversary of its founding. How does that make you feel?
Doswell: I think that it is interesting, in that 100 years ago the country was - you might say, should've been - coming to a similar reckoning. Let's remember our history. 1919, of course, we're ending World War I, which should have ended all wars because that war was brutal. We didn't learn that lesson. Two, we were in the midst of a pandemic, which really devastated a lot of different communities, and although there were some lessons learned from that - here we go again. (In) 1919, also, the country was ablaze with race riots.
There are a ton of parallels to what was happening in 1919-20 to what we're seeing today that I find fascinating. And I hope that the museum and the history of the Negro Leagues can be instructive for some. It really is important for those who want to understand what black people are going through, to really understand their history.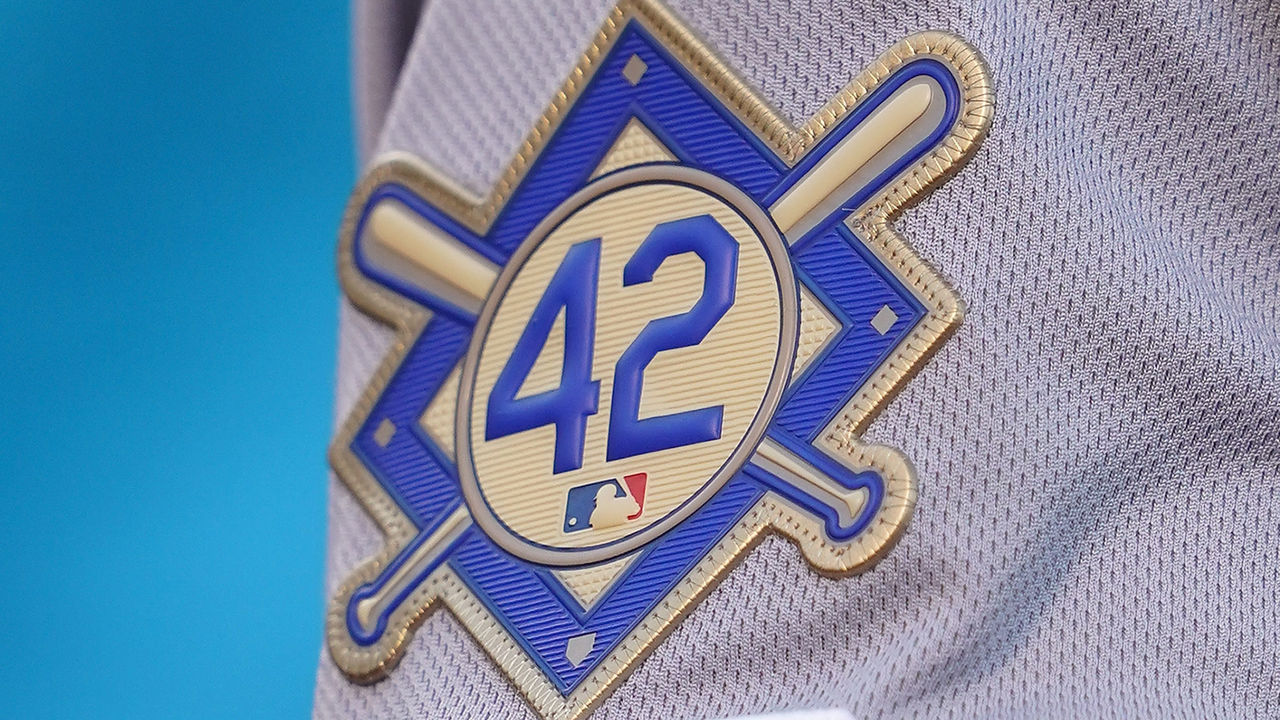 theScore: How do you think MLB treats the legacy of Jackie Robinson?
Doswell: They hold him in high reverence, I think. And rightfully so. It's hard for me to be overly critical of MLB considering that they're big supporters of the museum - and I think that's in part (due) to the reverence that they hold for Jackie Robinson and understanding the road that he had to travel to become the icon of baseball and civil rights (that he did), and the Negro Leagues played an important role in that.
If we can be critical of MLB ... I think sometimes it's portrayed to suggest that because of Jackie Robinson, then MLB becomes this pioneer of integration and of race relations. And, frankly, that's a bit of a stretch. Because there were plenty of other players that were probably better than Jackie Robinson who, had there not been segregation in baseball, would be more noteworthy.
But I think the reverence that's given to Robinson is due, and I think it's genuine. I don't really think it's fake. And the retiring of the (jersey) number, 42, is extremely significant. And I really do think it is sincere and heartfelt, what they're doing … I'm not feeling as if they are taking advantage of his legacy.
theScore: What does it say to you that black players comprise about 8% of big-league rosters and that only a scant few black players were selected in the first round of the 2020 MLB Draft last week?
Doswell: Yeah, I was happy to see my St. Louis Cardinals pick one of those players, a young man from Georgia (Jordan Walker) … The percentage of African-American participation in the major leagues has been hovering between 7-10% for a while now. I had a former major-league official tell me, "Of course, (we're) very aware of it. (We're) very sensitive to it."
(But) there's no feeder system - reliable feeder system - that brings young black athletes through baseball circles. There are fewer youth leagues. There is much (less) elementary and middle-school team participation. Even more cuts to high-school baseball compared to other - what you might consider, even for some high schools - revenue sports like football and basketball. And on the college level, there are scholarships, but not many unless you went to the elite baseball schools. And there are few schools in the United States that offer full-ride baseball scholarships, unlike football or basketball.
So there's no feeder system for high-school amateur athletes because baseball isn't emphasized, and in college, where the minority athlete might - maybe more so than other groups - need to depend on a scholarship to be able to attend college, those scholarships are not there for the baseball players. So there was no way of feeding a pipeline of black players (to the majors). And at some point in the history that changed. It was around (the early to mid-1980s) where the African-American participation and the Latino and Spanish participation (in the big leagues) were both hovering around 16%. But then they started going in opposite directions. Now, the Hispanic participation is closer to 20-25%, and then we're down to the 10-8%, as you noted.
It's a hard truth that it's partly a labor issue, too. You can develop talent less expensively in Latin America than you can in the United States, whether black or white players. That is potentially part of the issue, as well.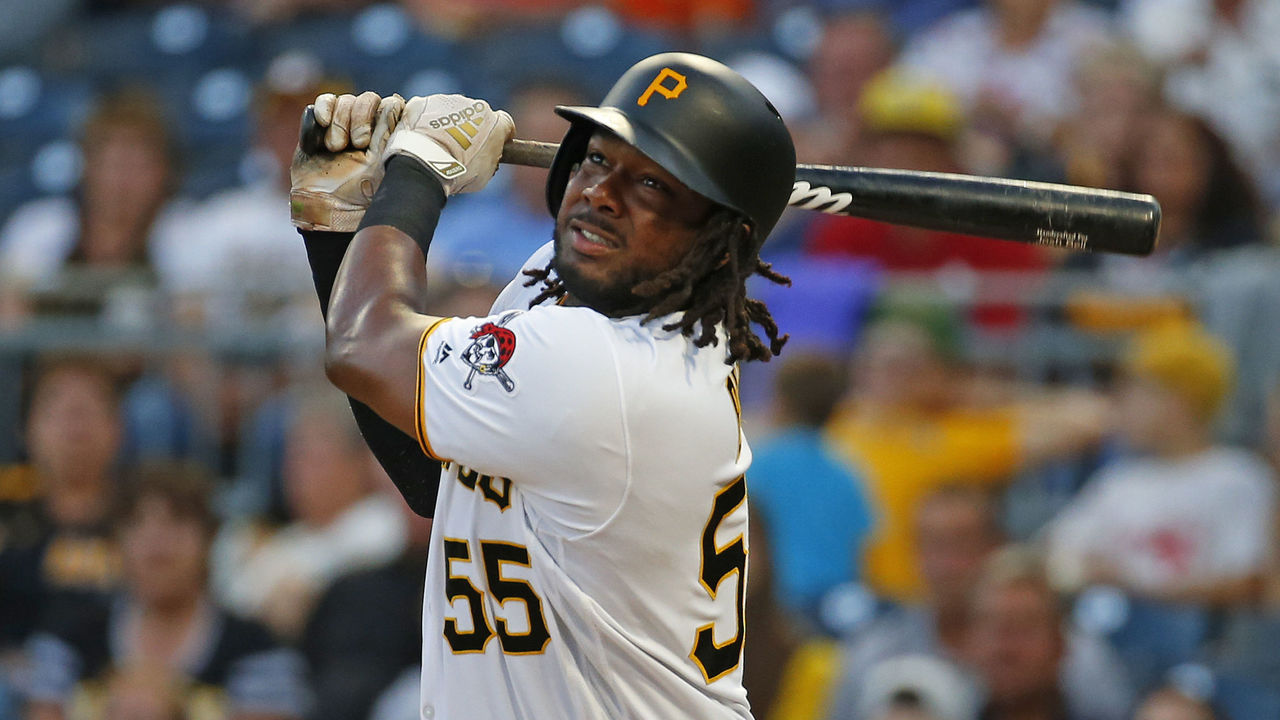 theScore: Ultimately, from an inclusivity standpoint, how far do you think MLB has come since 1947?
Doswell: A long way, with still a long way to go. And, again, it's kind of ebbed and flowed from a player standpoint. There was a point where African-Americans made up 18% of the players in the game, and that has fallen off. So I think they recognize that from a participation-on-the-field (perspective), they want more.
I think where MLB has fallen down - although, again, it continues to improve - is that we're still not seeing African-American leadership in the game, at least at high levels. You are occasionally seeing the black manager, and more you're seeing the black executives, but those numbers are still very small. And I think they realize that, too, and there are programs out there to try to nurture that within the sport. But I know other sports are dealing with that, especially football, so I just want to encourage MLB to continue those efforts to keep pushing that.
And not that you have to give people any opportunities just because they're of color, but make sure that people are not denied opportunities because of their color. Make sure that those young people or others are nurtured in a good environment that's open to their progress, then those numbers will rise and that participation will rise. And when you have those voices at the table, then those voices will make sure that leadership is proactive when it comes to societal issues, as well, and they can be sensitive to player demands and they can be sensitive to community demands for change, and making sure that they're not tone-deaf to things if things happen.
Jonah Birenbaum is theScore's senior MLB writer. He steams a good ham. You can find him on Twitter @birenball.