April is now upon us, a month that is usually among any baseball fan's favorites of the year since it means MLB has officially returned. It's not a month where you can clinch a playoff spot, but you can certainly lose one with a slow start.
Although heroes are made in October, there have been some incredible April performances over the years from both teams and players. Some of MLB's most incredible seasons began with some white-hot play out of the gate. Here's a look back at a few of the most memorable Aprils in baseball history.
1984 Detroit Tigers
The 1984 Tigers ensured no one would stand in their way thanks to their April dominance. Sparky Anderson's men started with nine straight wins out of the gate and finished the opening month 18-2. Future Hall of Famers Alan Trammell (.403/.495/.584) and Jack Morris (5-0, 1.98 ERA, a no-hitter April 7) earned Player and Pitcher of the Month honors, respectively, and the Tigers outscored their opponents 120-63. Detroit's run continued into late May as part of a 35-5 start en route to a World Series title.
1982 Atlanta Braves and 1987 Milwaukee Brewers
These two teams, five years apart, achieved the fastest start in history at 13-0. The Braves, led by Player of the Month and eventual NL MVP Dale Murphy (1.002 OPS, six homers), rode their 13-0 start to a 16-5 record at the end of April 1982. Milwaukee's 13-0 run five years later was highlighted by Juan Nieves' no-hitter in Baltimore, still the only one in Brewers history. That team finished April 18-3.
Unfortunately, the similarities between these two clubs ended in May. While the '82 Braves kept their run going and ultimately snapped a 12-year playoff drought, the '87 Brewers fell back to earth and, despite winning 91 games, finished a distant third in the AL East.
Trevor Story, 2016
After breaking camp as Troy Tulowitzki's replacement at shortstop in Colorado, Story announced his arrival by homering six times in his first four games of the season to set a major-league rookie record. He finished April with 10 round-trippers, setting a new National League rookie record for the month and tying Jose Abreu's MLB rookie mark. It truly was a storybook beginning to his career.
Walter Johnson, 1912 and 1913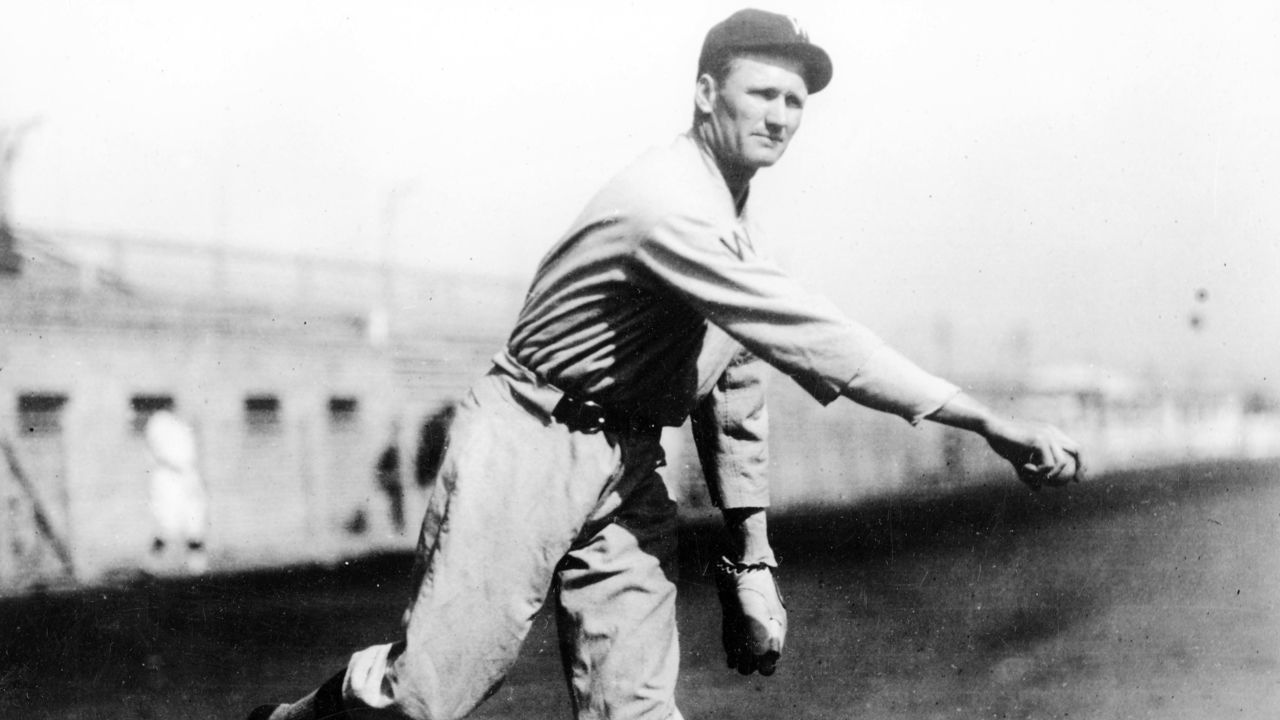 "The Big Train" was always lights out on the mound, but these two Aprils might have been the best individual months of his career. In April 1912, he allowed zero earned runs in five starts - all of which he completed, though only three were shutouts thanks to six unearned runs - along with a 0.86 WHIP and 29 strikeouts. Exactly one year later, Johnson began his 1913 MVP season by allowing just a single earned run during five April outings. He once again struck out 29 in April while walking just four.
Albert Pujols, 2006
Pujols' recent downturn in Anaheim can make it easy to forget what a beast he was in St. Louis. Never was this more evident than in April 2006, when he slashed an absurd .346/.509/.914 - that's a 1.423 OPS if you're scoring at home. His 14 homers set the MLB record for April, a mark that's since been equaled three times. Perhaps the most absurd statistic from Pujols' off-the-charts run that month was his Bondsian eye: he walked 28 times, with a mere seven strikeouts.
Barry Bonds, 2004
Pujols may have had a Bondsian eye in April 2006, but wait until you see what Bonds himself did two years earlier. The future home-run king was out of his mind at the plate in April of '04. In addition to notching 10 homers, he hit .472/.696/1.132 - that's a 1.828 OPS for those scoring at home - scored 21 runs, and walked 39 times (18 of them intentional) with only six strikeouts.
Randy Johnson, 2000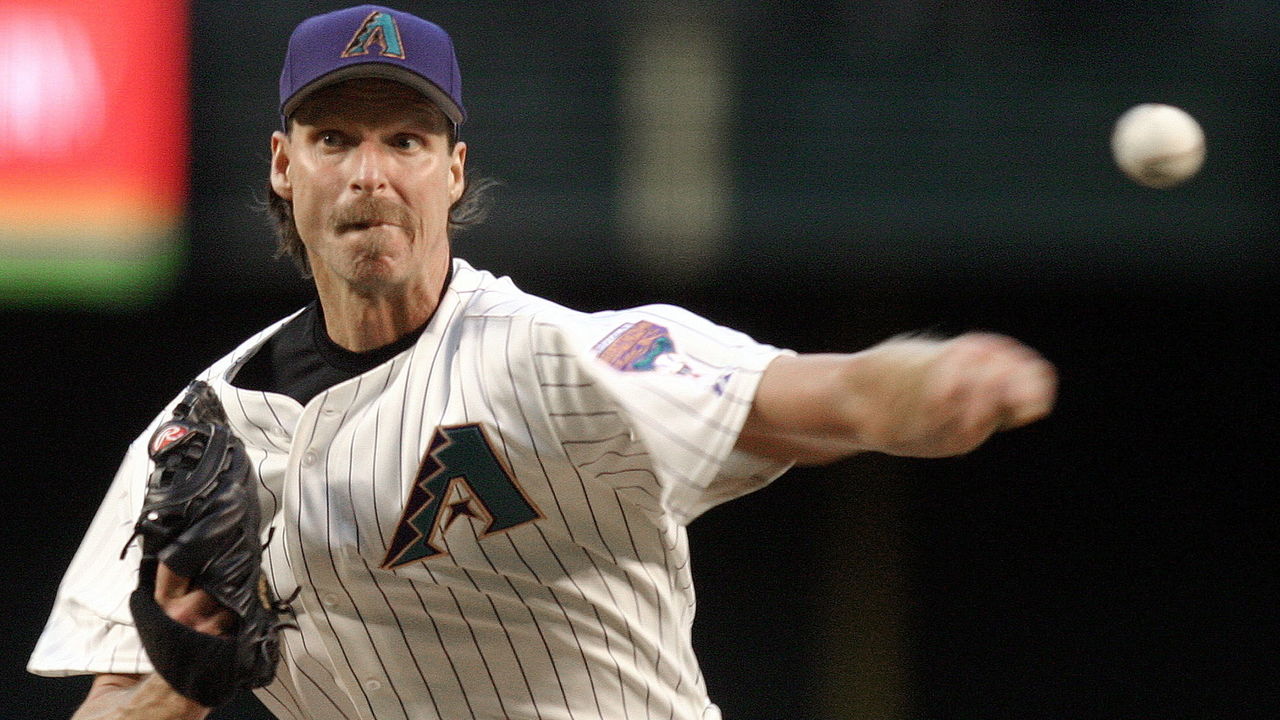 Johnson won the NL Cy Young in 1999 and didn't miss a beat in April 2000. "The Big Unit" won all six of his starts that month, completing three of them and crafting two shutouts along with a 0.91 ERA, 0.73 WHIP, and 64 strikeouts. Although he was pitching at the peak of baseball's so-called "steroid era," Johnson gave up only two homers the entire month.
Bryce Harper, 2017
What a month this was for Harper, who simply couldn't stop getting on base. By the time April 2017 ended, he had scored an April-record 32 runs while slashing .391/.509/.772 with nine homers, 26 RBIs, and 22 walks. It was his best month of that season, and it's easy to see why.
Cody Bellinger, 2019
Remember when there was April baseball last year, and Bellinger was destroying everything in his path? The Dodgers superstar began his NL MVP run with a monstrous first month of 2019. Bellinger hit an absurd .431/.508/.890, tied the month's homer record with 14 big flies (Christian Yelich also hit 14), and drove in an April-record 37 runs. His 47 hits, 21 of which went for extra bases, rank fourth in the April record books. Bellinger hit safely in all but three games this month and only failed to reach base in one.